Follow us on Telegram for the latest updates: https://t.me/mothershipsg
The Land Transport Authority of Singapore (LTA) recently partnered with the National University of Singapore (NUS) to give waste plastics a new lease of life by using them to construct roads.
In a Facebook post on Feb. 10, LTA explained that a new and more sustainable road mix has been developed, which incorporates and upcycles plastics from Singapore's local waste stream.
Conducting trials with two types of road mix
The team is currently trialling two types of road mix at three different locations.
A test is being carried out at Jalan Buroh using clean waste plastic as additives in LTA's existing road mix.
Responding to Mothership's queries, LTA explained that this material is ideally suited for roads used by slow-moving heavy vehicles such as industrial roads and bus lanes.
Based on a pre-established technology, this road mix uses clean waste plastic as an additive to LTA's road mix, and focuses on enhancing performance of certain road segments under heavy traffic.
Meanwhile, a New Bituminous-Plastic Composite mix, developed in collaboration with NUS, will be tested at West Coast Highway & PIE. This material is intended for general application along selected expressways as well as other roads.
This second road mix incorporates locally-available waste plastics in its design. It also has other enhanced properties such as noise reduction and urban cooling, according to the LTA spokesperson.
While both mixes utilise plastic waste, the second road mix is derived after a complete re-design of the mix, as compared to the first type of road mix which sees the incorporation of plastic waste additives with no change to the mix design.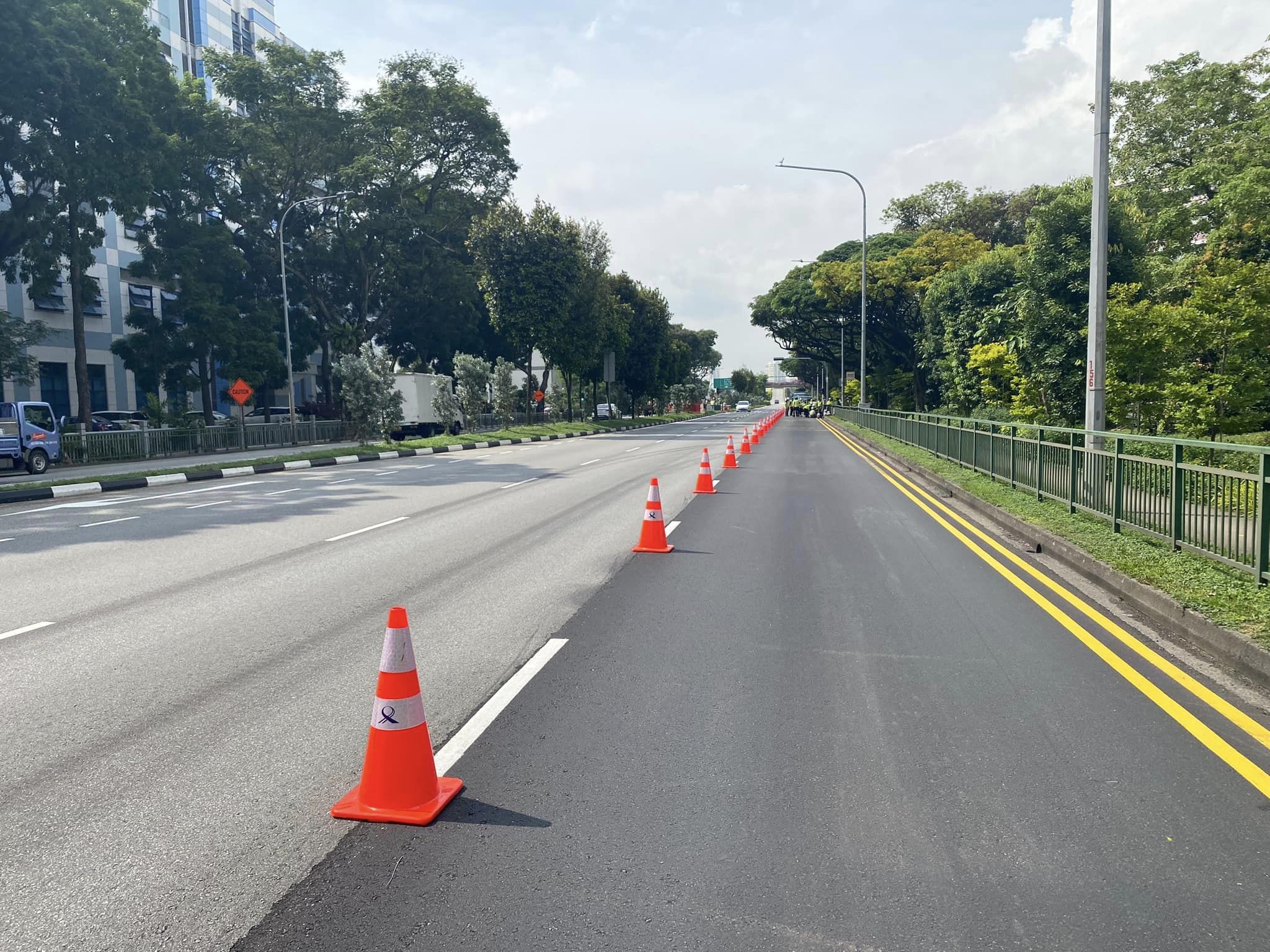 The team is also conducting field tests to ensure that the new road mix "does not compromise road pavement performance".
Other tests also measure factors such as heat absorption.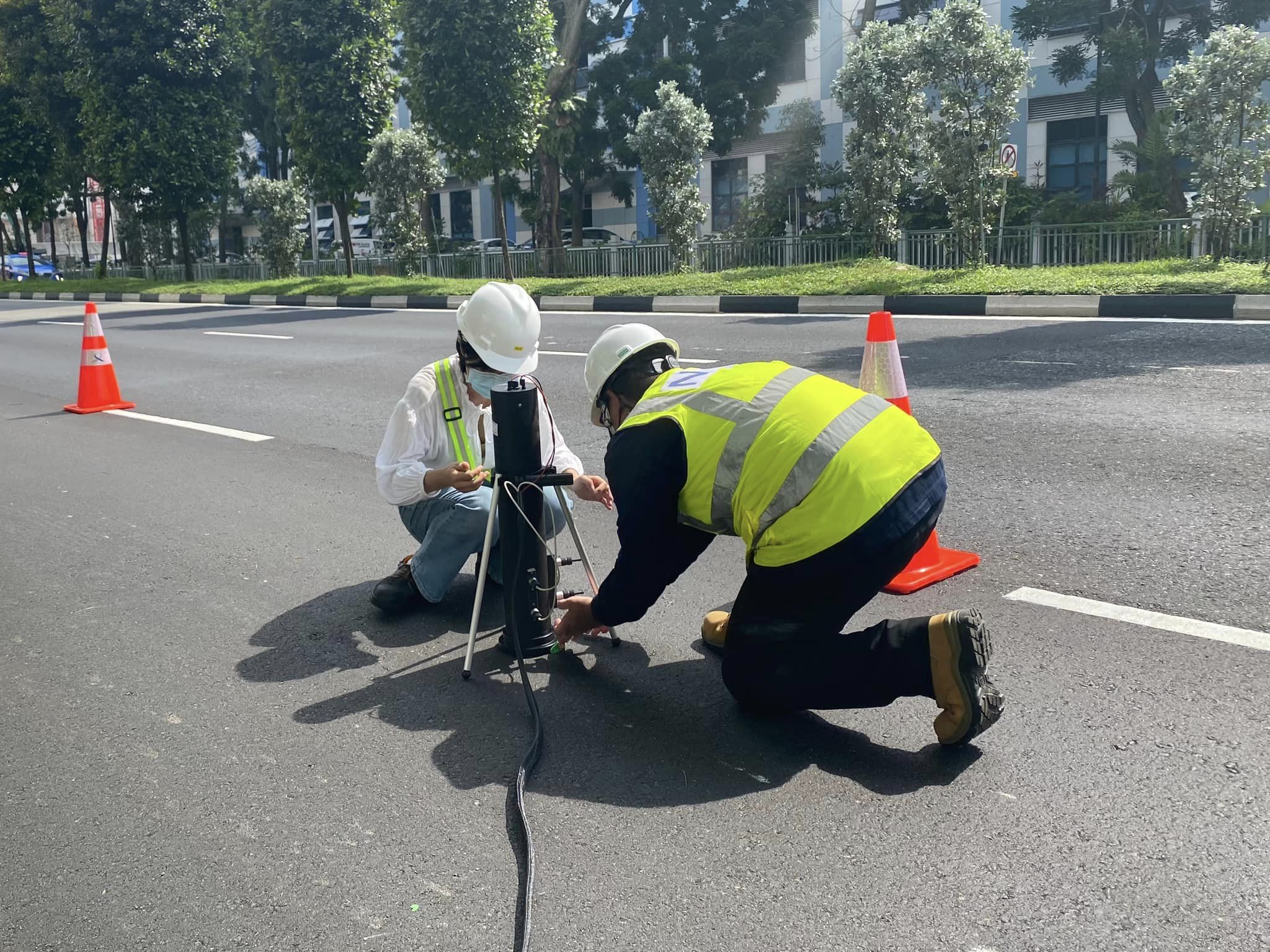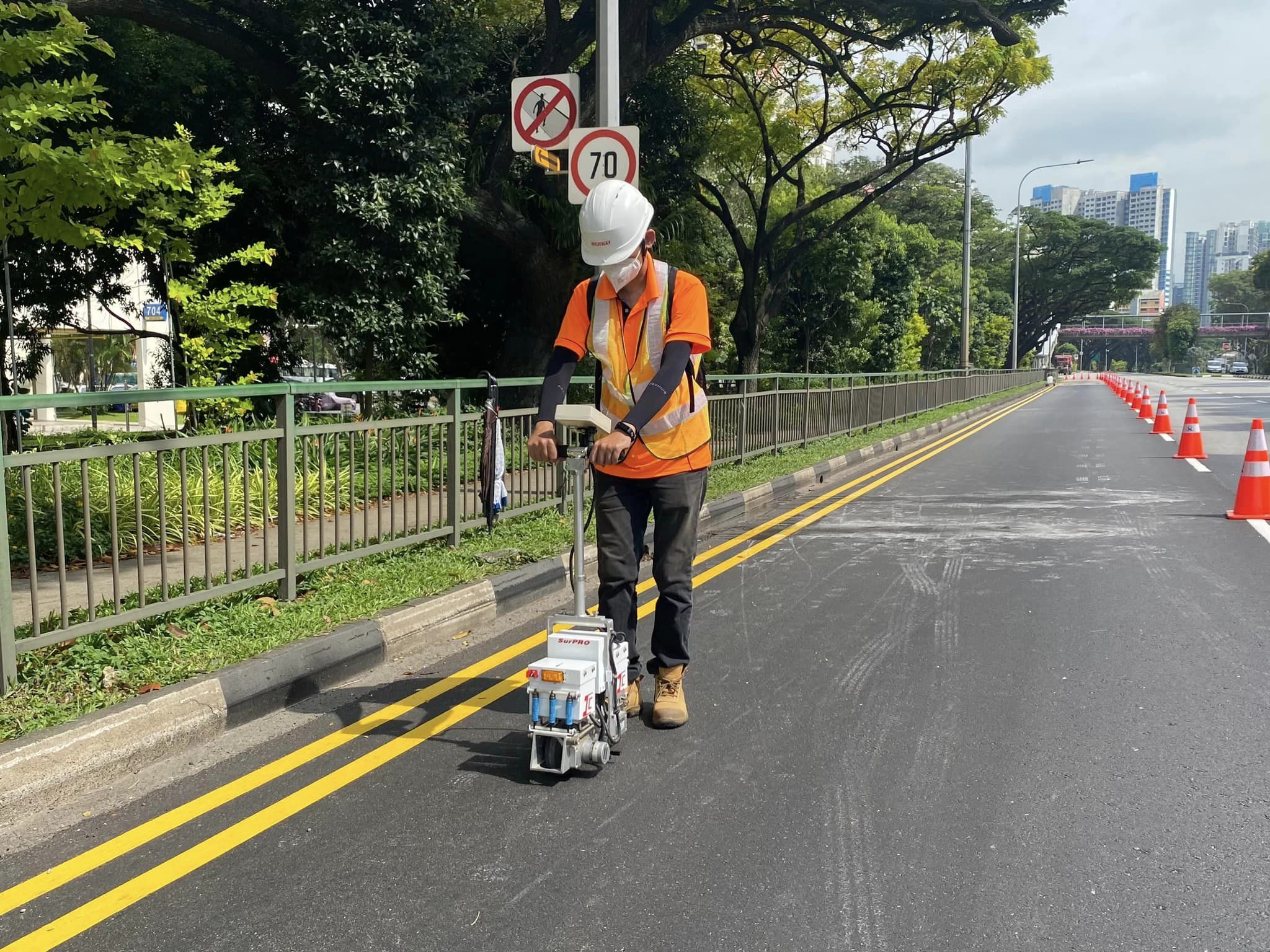 If successful, LTA expects these new road mixes to perform better than or comparable to its existing road mixes, and will provide improved urban cooling and reduced tyre-pavement noise.
LTA shared that these trials will be carried out till the first quarter of 2024, to verify the performance of the road mixes under "dynamic local traffic and weather conditions".
Local innovation
Upcycling plastic waste for use as road construction materials is an innovation that another local company has developed before.
Home-grown tech start-up Magorium, founded in 2019, also created technology to convert plastic waste into a road-building material called NEWBitumen.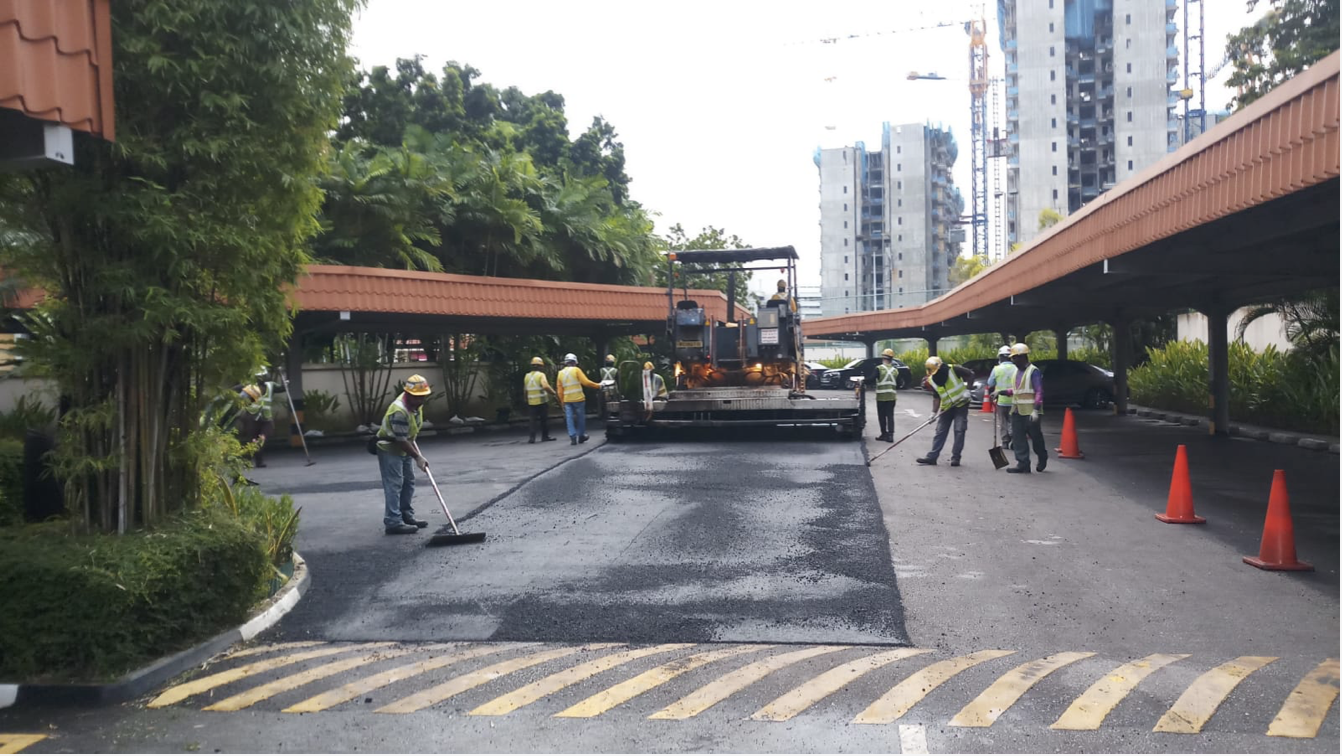 To date, the company has paved four green roads in Singapore, with its latest project being a driveway at DBS Newton Green.
More recently, Magorium is also working with the Republic of Singapore Air Force to explore using NEWBitumen asphalt for runway repair, reported The Straits Times.
Recycling of plastic waste increased to six per cent in 2021 but more needs to be done
Upcycling efforts like this are a timely measure, given the high amounts of plastic waste generated in Singapore.
According to an April 2022 press release from the National Environment Agency (NEA), plastic waste in Singapore increased from 868,000 tonnes in 2020, to 982,000 tonnes in 2021.
Only six per cent of all plastic waste was recycled in 2021, which is an increase from the four per cent in 2020.
However, NEA acknowledged that more needs to be done, and a "whole-of-nation effort" is required for Singapore to work towards realising the vision of being a Zero Waste Nation.
Related stories
Top photo via Unsplash and LTA/FB
If you like what you read, follow us on Facebook, Instagram, Twitter and Telegram to get the latest updates.