Follow us on Telegram for the latest updates: https://t.me/mothershipsg
Love is in the air.
On Feb. 13, the Geo-Informatics and Space Technology Development Agency (Gistda), a Thai space agency and space research organisation, released satellite images of a heart-shaped forest in view of Valentine's Day.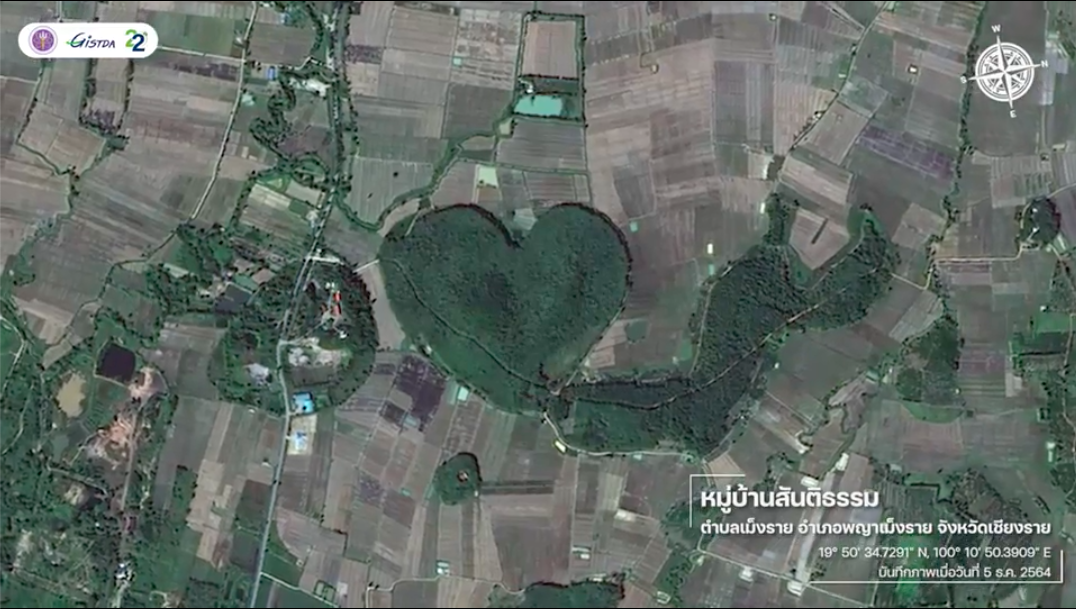 How the picture was taken
The aerial image was taken using the SPOT 6 satellite.
According to the European Space Agency, the satellite is owned and operated by Airbus Defence and Space, launched on Sep. 9 2012.
It is located 694km above the Earth, and orbits together with the Sun.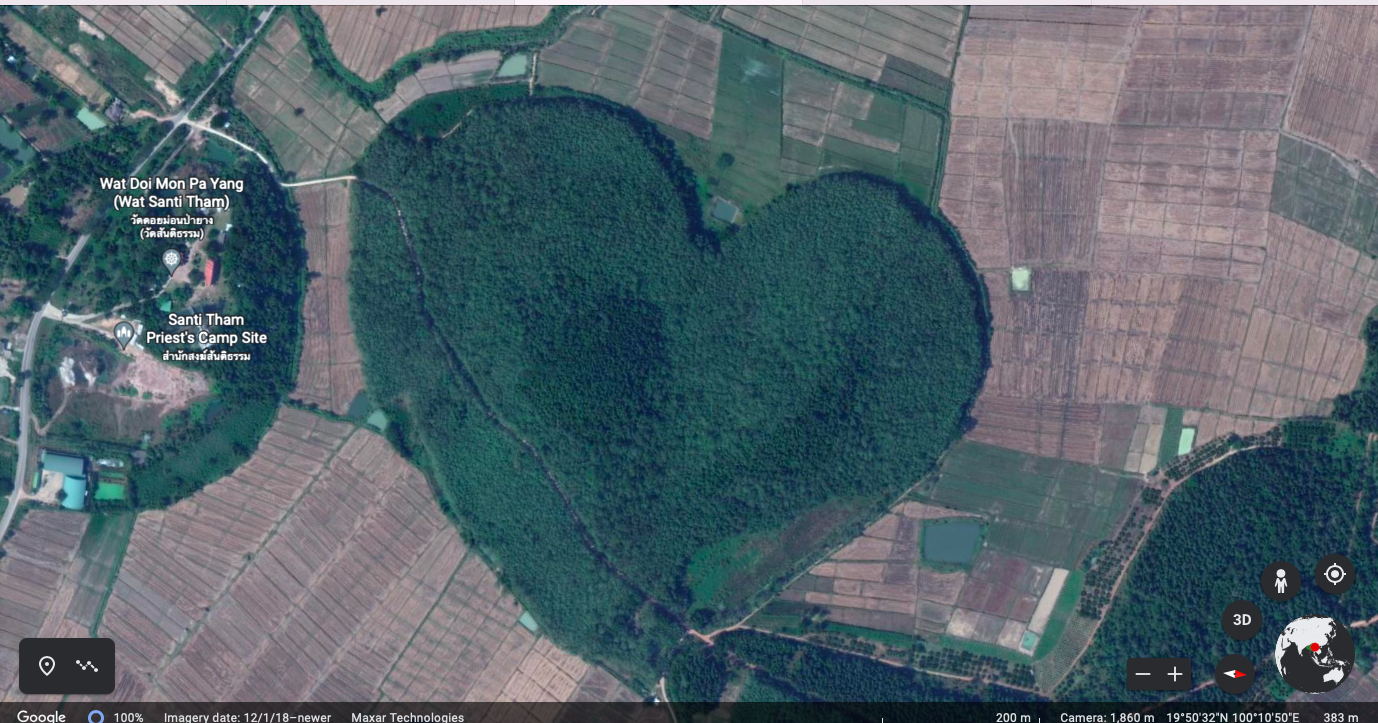 To view the forest on Google Earth, the coordinates are 19°50'34.7291"N, 100°10'50.3909"E.
The forest area
According to The Nation Thailand, Gistda spokesman Siam Lawawirojwong said that the forest functions as a "green heart" that purifies the air for the nearby villages.
The forest is surrounded by paddy fields, cassava and longan plantations tended to by the villages.
The heart-shaped forest is located in Chiang Rai's Phaya Mengrai district, near Wat Santitham, a buddhist temple.
According to Gistda's Facebook post, it is situated in an area that is relatively higher than sea level, so it is relatively cold there most of the year.
The average temperature is around 25.4°C.
Forest full of Dipterocarps
The forest trees are made up of Dipterocarps.
According to NParks, these trees are mostly found in Southeast Asia, with over 500 species recorded.
They make up 50 to 80 per cent of the forest canopy and are able to live up to hundreds of years old.
Some species even reach heights over 80m at maturity, one of which in Sabah, Malaysia, holds a record of being the world's tallest tropical tree.
Dipterocarps are ecologically and economically important, providing food and shelter for animals and being sought after for timber and the production of consumer goods.
Sadly, many species of these trees have become critically endangered in our region because of deforestation.
Cover image from Gistda/FB.
If you like what you read, follow us on Facebook, Instagram, Twitter and Telegram to get the latest updates.