Follow us on Telegram for the latest updates: https://t.me/mothershipsg
Living in a country with rich biodiversity like Singapore, encountering wildlife is part of many people's life.
However, over the past few weeks, some residents of a Bishan HDB estate scrambled to find ways to shield themselves from attacks from crows, reported Shin Min Daily News.
When Shin Min paid a visit to the estate on Feb. 13, the crows were seen attacking 10 people of all age groups and gender within 20 minutes.
What happened
According to Shin Min, the crow attacks happened around Block 110 at Bishan Street 12.
When Shin Min visited the estate yesterday around 5pm, a few crows could be seen standing on the lamppost located on the side of the walkway.
Whenever someone walked by, the crows would squawk loudly at them.
If they walked past the lamppost and moved a few steps further, the crows would dive over and peck them, according to Shin Min.
For instance, when a 20-year-old woman walked past the lamppost, a crow suddenly flew over and bit onto her hair with its beak, forcing her to squat down.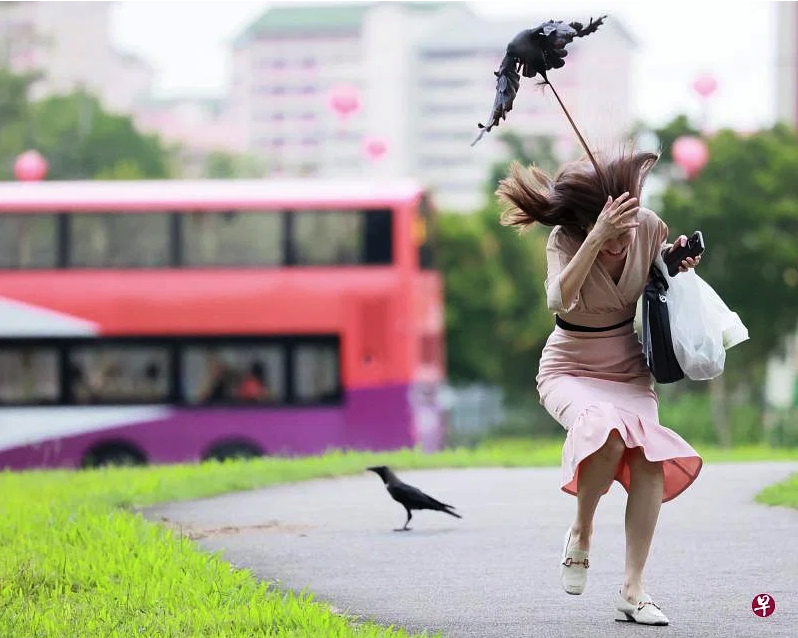 However, when she stood up and attempted to make a move, the crow attacked her again, causing her to fall to the ground.
Another 10-year-old boy was also walking towards the lamppost when the crow reportedly began to squawk louder.
When he finally had the courage to walk past the lamppost after stopping in front of it for a few minutes, the crows swooped down and attacked him.
He only managed to escape the assault by dropping his head, according to Shin Min.
A matter of concern for residents
A resident of the estate, surnamed Lin (hanyu pinyin), told Shin Min that she noticed the crows have become noisier over the past few days, but she never thought they would attack humans out of the blue.
She revealed that she was also attacked by the crows when she was passing by the walkway at noon on Monday.
Another resident, surnamed Cai (hanyu pinyin) shared with Shin Min that the crows only started to attack people two weeks ago.
She added that she has been living in the area for around 20 years, and it was the first time she encountered such a situation.
Other residents interviewed by Shin Min said they were worried that the birds might injure the eyes of seniors or children one day.
A diva bird
According to Shin Min, a limping crow could be seen at the site where crow attacks were reported.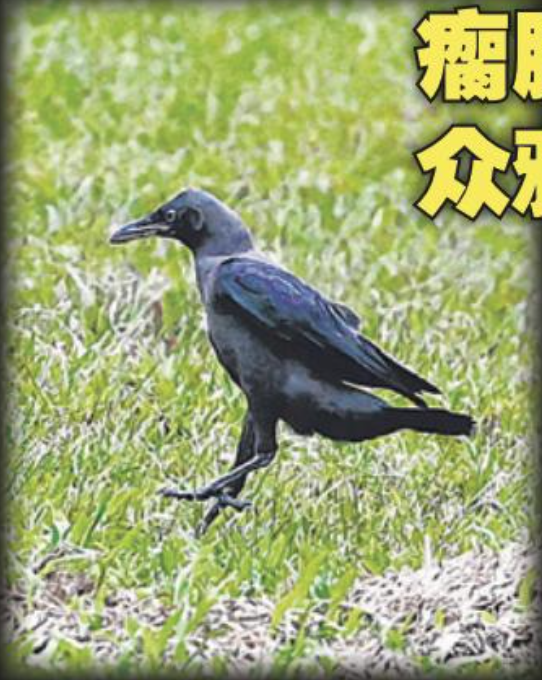 Whenever someone approached the bird, two other crows would reportedly squawk loudly as if they are warning passers-by.
If they ignored the warning and continued moving forward, the crows would fly over and attack them.
As the limping crow's activity area lies in close proximity to the walkway, many passers-by were attacked by the murder of crows as a result.
Tips from expert
Speaking to Shin Min, Tan Gim Cheong, the Bird Group Chair of Nature Society (Singapore), explained that crows typically attack humans because the former wants to protect their nests or offspring.
"The crows just want to chase people away, so they would stop attacking humans once people distanced themselves away from the nest," added Tan.
Tan also shared that members of the public could wear a hat or hold an umbrella to protect themselves from the crows.
More importantly, Tan highlighted that it is important not to fight back after being attacked by crows because they are very intelligent animals that will remember your face if you retaliate.
Mothership has reached out to the Bishan-Toa Payoh Town Council for comments.
Top images via Shin Min Daily News
If you like what you read, follow us on Facebook, Instagram, Twitter and Telegram to get the latest updates.