Follow us on Telegram for the latest updates: https://t.me/mothershipsg
A 59-year-old Singaporean pastor who fell critically ill during a mission trip to South Korea has since been brought back to Singapore where he is now warded in ICU.
Loh Peng Hong contracted Covid-19 during his trip to South Korea and tested positive on Oct. 17, 2022. He was admitted to Inje University Ilsan Paik Hospital's emergency room for "short of breathing and mental change."
Fighting for his life, Loh had been hospitalised in South Korea for three months.
His family was advised to bring him back to Singapore to continue his long-term recovery.
On Jan. 14, 2023, Senior Minister of State for National Development and Communications and Information Tan Kiat How, posted on Instagram announcing that Loh was en route back to Singapore.
In his post, Tan elaborated that it has been a stressful couple of days as they "scrambled to secure an ICU bed with ECMO".
An ECMO is an artificial lung machine.
Tan expressed his gratitude towards the Ministry of Foreign Affairs's Ambassador to South Korea and the Singapore Embassy in Seoul for helping to bring Loh home before the Chinese New Year.
Tan described this effort to transport Loh back to Singapore as "Herculean" and thanked National University Hospital (NUH) and Singapore General Hospital for their support.
"My thoughts and prayers are with Pastor Loh and his family. I wish Mr Loh all the best and a speedy recovery," he wrote.
According to updates on the Give.asia crowdfunding campaign started by Loh's nephew, the pastor was expected to land in Seleter at 11:30 pm on Jan. 14.
Loh has since been admitted to SGH Intensive Care Unit (ICU) under the care of senior doctors, said his nephew.
Evacuation Process
Loh's nephew detailed the evacuation process, keeping those who donated up to date on the evacuation and the team behind it.
When they secured the funds they needed, the Loh family were able to activate the Air Evacuation Team with EMA Global, a Singapore emergency air ambulance service.
The medical evacuation team left Singapore for Seoul on Jan. 13 and evacuated Loh on Jan. 14 morning on a Hawker 800 medical plane.
On board with Loh to monitor him throughout the evacuation were Dr Winston Jong, an ICU doctor, a perfusionist, and a nurse.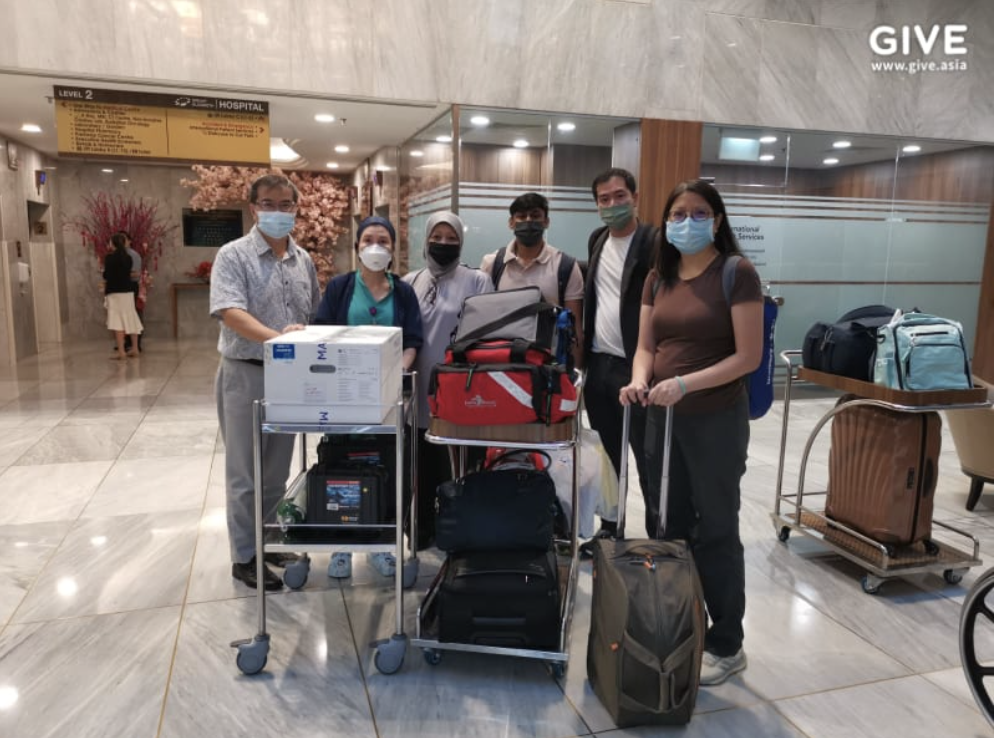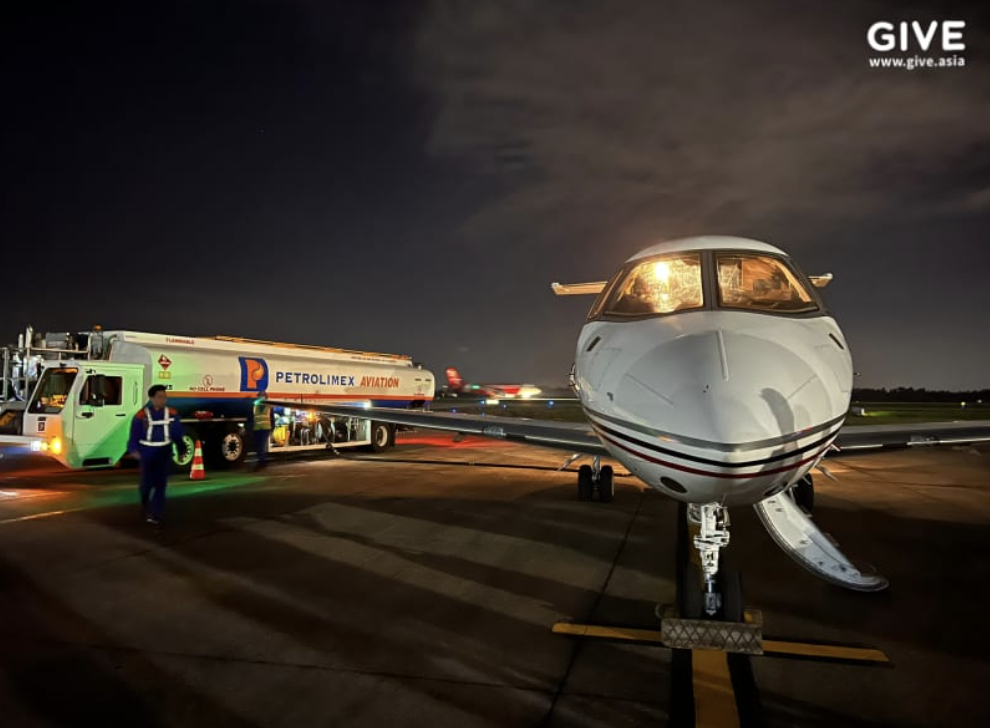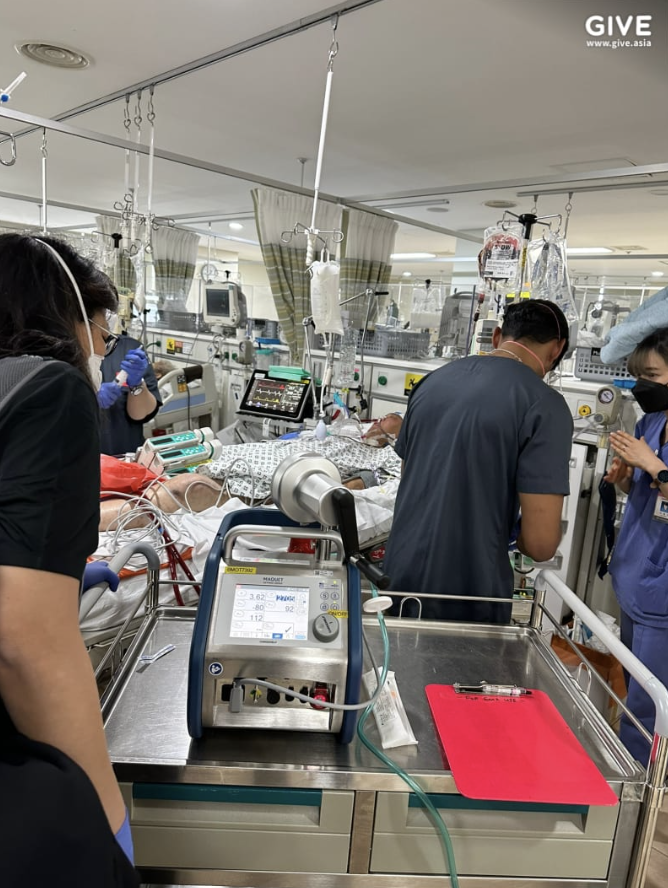 The "Herculean" effort
In the Give.asia campaign updates, Loh's nephew expressed his thanks to the numerous parties that helped transfer his uncle back to Singapore, including staff at the Singapore Embassy in Seoul:
"Ms Wendy Teo has been a critical liaison point from the get-go. She has been extremely calm, patient and understanding, having to juggle multiple contact points across the Emergency Evacuation Team, the Korean Hospital, my auntie who was in Korea, the MFA, CPF Board... There [was] only one goal, she [was] 100% determined to help us remove all the roadblocks and to get my uncle home [ASAP]. Extremely grateful to her for her help, encouragement and positive mindset."
Loh's nephew also detailed how Tan helped to mobilise his team to help his family.
"When we received news that NUH ICU bed was no longer available due to high occupancy, they immediately communicated with SGH and helped us secure an ICU bed in SGH. Communication was on going, and even before my uncle touched down in Singapore, they re already requesting a meeting with us to help us work through the medical bills for the Singapore hospital stay. They have rendered tremendous help and support to our family."
The Give.asia campaign was started to raise money to cover the cost of Loh's hospital bills and his medical evacuation back to Singapore. The family aimed to raise S$440,000. On Jan. 11, only S$77,470 was raised.
However, in less than a week, the campaign hit its goal and more as S$448,480 was raised.
"Give.asia is a lifesaver, without this platform, we would not have been able to bring out uncle back at all," the nephew wrote.
"To all donors and supporters, once again, thank you all so much for your generous gift! It's donors like you that make this mission impossible, possible. Your contribution enables us to accomplish this mission, help reunite my uncle with all the family members and help save my uncle's life.

Please accept our deepest gratitude. God bless all you kind souls."
All photos via Give.asia
If you like what you read, follow us on Facebook, Instagram, Twitter and Telegram to get the latest updates.