Follow us on Telegram for the latest updates: https://t.me/mothershipsg
One family's reunion dinner plans went up in flames — literally — when a grill at a yakiniku restaurant caught fire, forcing the restaurant to shut down for the night.
A Mothership reader, who did not want to be named, said that he had booked a table at Grill by Cut at Bukit Timah Plaza a month in advance for their Chinese New Year reunion dinner.
But before his table was ready, the fire broke out, forcing everyone to evacuate.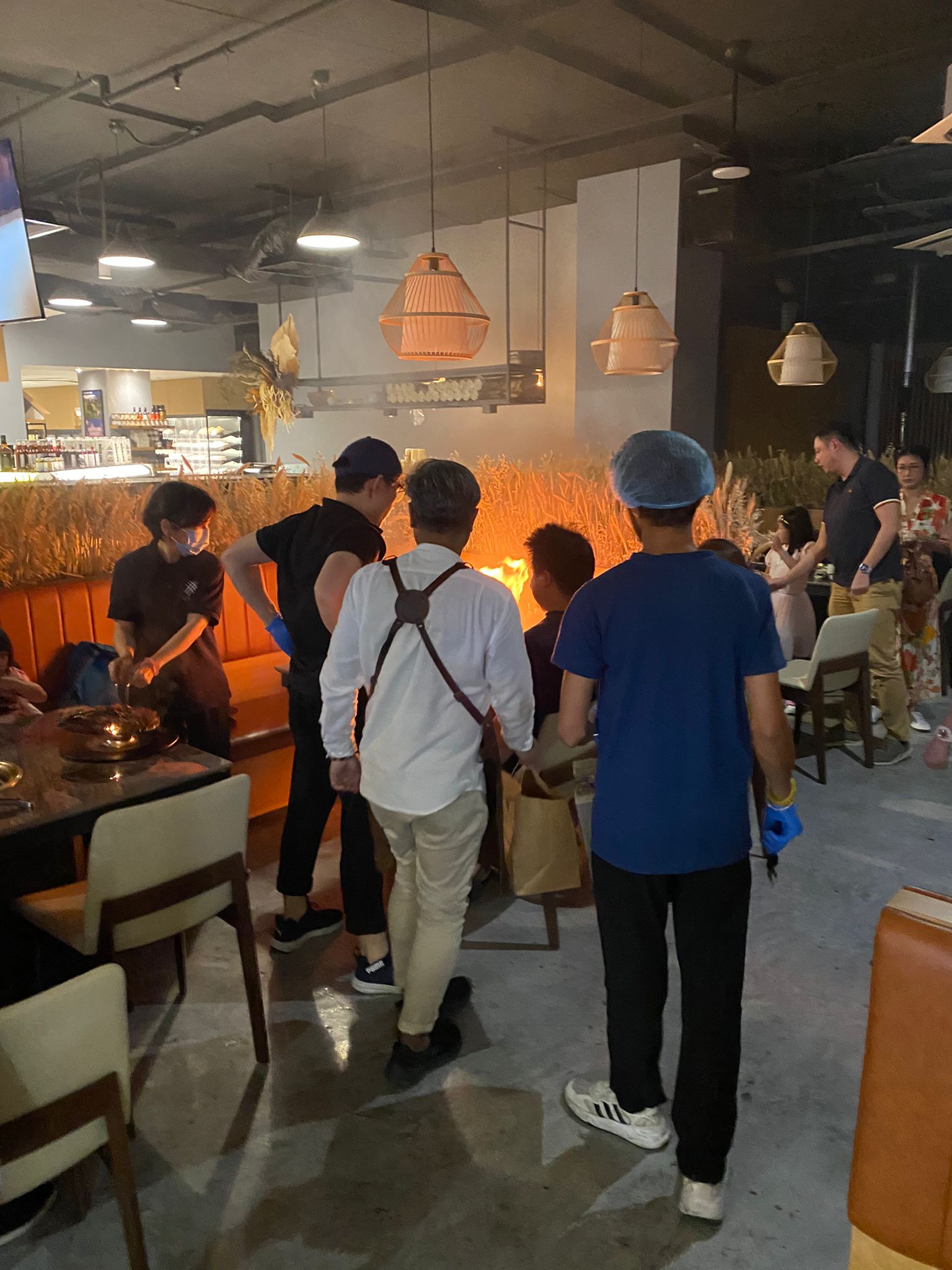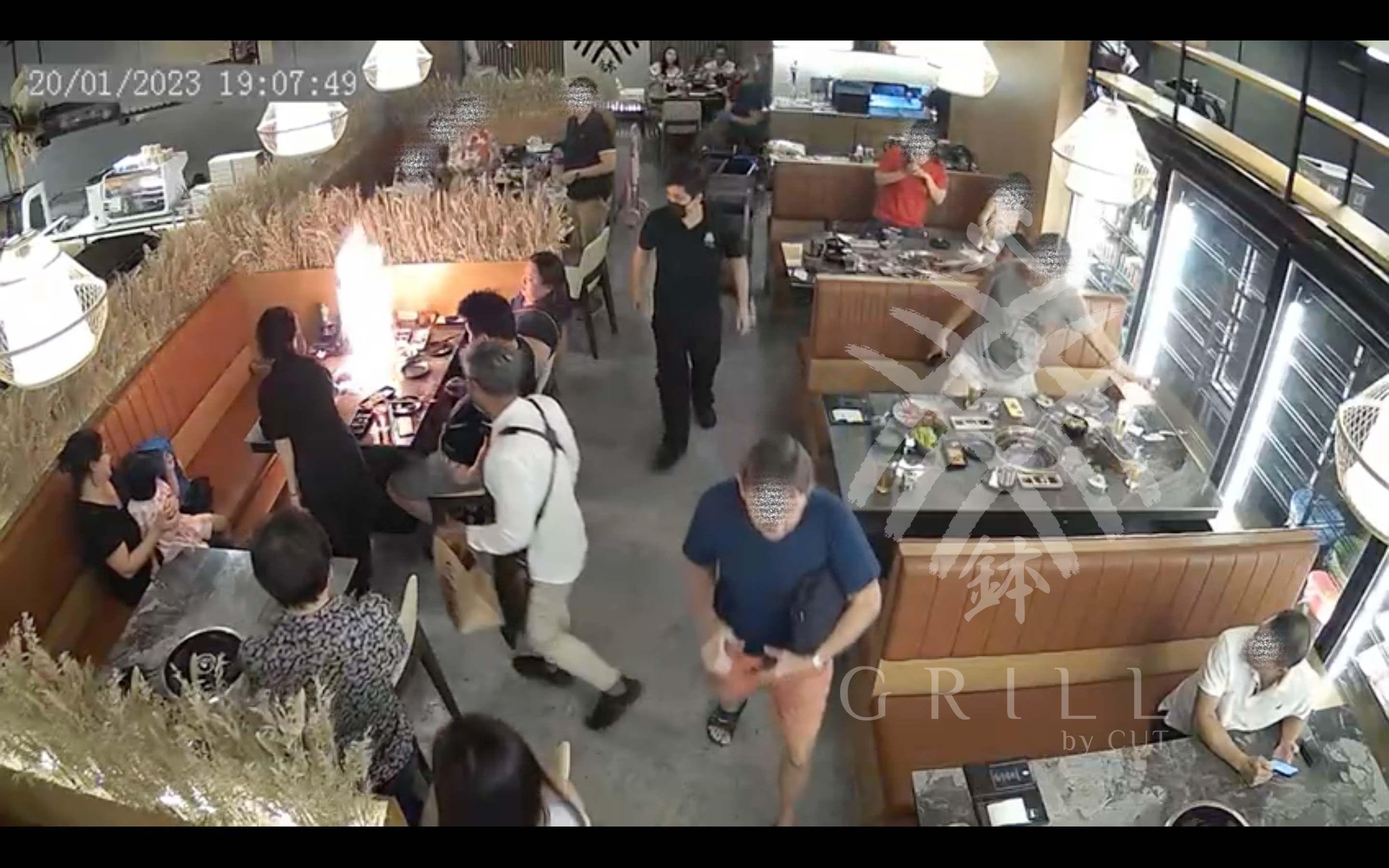 Diners evacuated
In response to Mothership's queries, a Grill by Cut spokesperson confirmed that a fire had broken out on Jan. 20 at around 7pm.
"A group of customer [sic] was overly excited and filled the entire grill with wagyu meats," the spokesperson said.
The excessive oil then dripped into the charcoal, inciting a fire.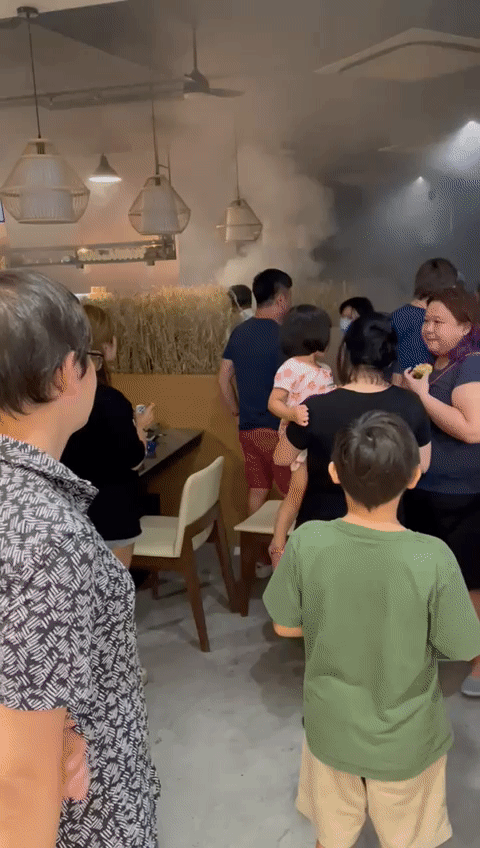 According to the spokesperson, the restaurant uses 100 per cent binchotan charcoal for an authentic yakiniku taste, which increases the chances of such an event.
He added: "Going forward, we will increase the frequency of grease cleansing in the exhaust system to prevent this from happening again."
Here's a photo of the grill after the fire was put out: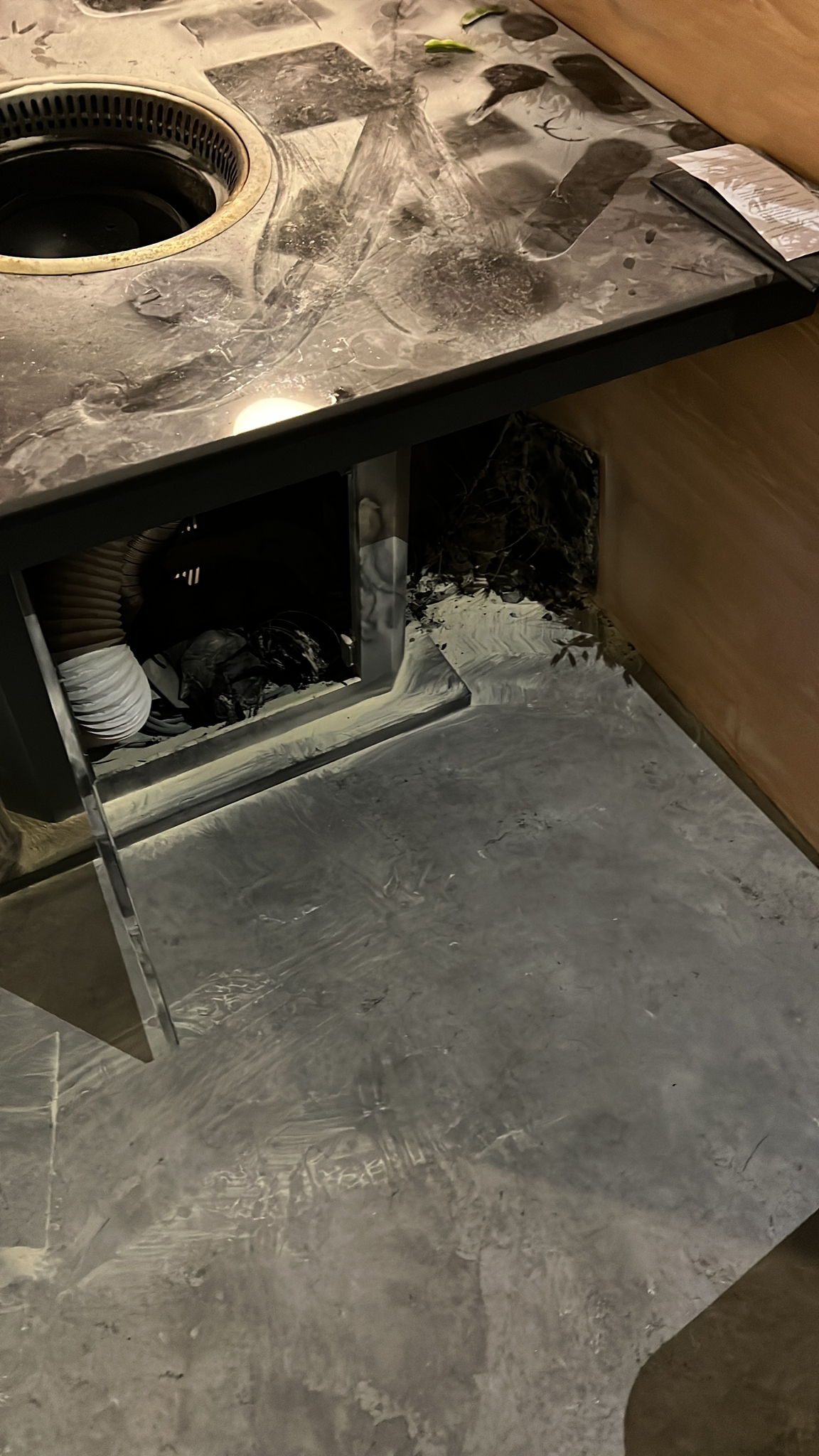 Staff remained calm, put out fire
Fortunately, the restaurant staff remained calm during the incident and put the fire out within two to three minutes.
No one was injured.
The Mothership reader also commended the staff for being "quick to action".
However, the fire burnt the wiring below the table, causing a power trip across the whole restaurant and forcing it to close for the night.
Due to the disruption, all diners were not required to pay their bill, the spokesperson said.
He added that the restaurant will offer all affected customers 50 per cent off their next meal in recompense.
"Because many customers were having their reunion dinner with us, we are really apologetic that this happened."
The restaurant remains closed for repairs and will reopen on Jan. 24.
Top image courtesy of Mothership reader and Grill by Cut
If you like what you read, follow us on Facebook, Instagram, Twitter and Telegram to get the latest updates.