Follow us on Telegram for the latest updates: https://t.me/mothershipsg
In a world first, scientists at Nanyang Polytechnic (NYP)'s School of Applied Science (SAS) have successfully developed cell lines grown on a plant-based serum for high value fish species that are unable to be farmed commercially.
The scientists have worked on various food fish species, but "have had the most success" with unagi in particular.
First in the world to use an ethical plant-based medium
To create cell lines, cells are first taken from a small tissue sample of the subject, which in this case is the eel.
These cells form the building blocks of the cultivated meat as they grow and multiply continuously in lab conditions, forming cell lines which multiply to become eel fish cakes.
The cell lines are able to multiply and grow indefinitely, and they require less time, spanning weeks to months to become edible food in comparison to the normal life cycle of seafood.
The cell lines developed by NYP are the world's first to grow on a plant-based medium, which is seen as more ethical compared to the commonly used fetal bovine serum (FBS).
FBS is the liquid component that remains after blood drawn from a cattle fetus coagulates.
It is used extensively in research as a supplement to growth mediums in cell culture applications, without the need for additional enrichment.
The use of FBS is considered contentious as it is harvested from bovine fetuses taken from pregnant cows during slaughter in the meat-packing industry.
It is usually harvested without any form of anaesthesia.
"The practice of harvesting fetal blood is inhumane as the fetuses are likely exposed to pain and discomfort from the procedure," one journal article states.
According to NYP's press release, the development of unagi and food fish cell lines on a plant-based growth medium has led to remarkable cost savings, and a more sustainable practice of growing the fish cells, especially at a larger scale.
Joel Lee, Director of NYP's SAS, said the team has been able to develop the fish cells into products like fish cakes and fillets.
Difficulties in farming eels
NYP has created cell lines for unagi, the humpback grouper (also known as mouse grouper) and the orange-spotted grouper.
Unagi is a traditional classic of Japanese cuisine. Lee described it as "unfarmable", as researchers have been unable to recreate optimal conditions for the breeding of the Japanese eels.
According to Mark Richards, NYP SAS' Lead Specialist in Aquaculture Technology, all unagi is wild-caught, which has led to dwindling supply.
He told Mothership that Japanese scientists' attempts to breed unagi in captivity have thus far been unsuccessful despite many years of R&D, and the conditions required for their reproduction remain unknown.
Japanese eels mate and lay eggs in waters off the Mariana Islands, almost 2,500km away from Japan. When the larvae hatch and become juvenile eels, they drift toward coastlines and grow into glass eels.
Glass eels will swim into the rivers in Japan and live in the freshwater habitats for up to a decade before swimming back out to sea to spawn and then die.
Due to overfishing, the annual catch in Japan of glass eels has fallen to about 10 per cent of 1960 levels. The creature is so precious that it is sometimes referred to as "white gold", reported South China Morning Post.
Closer to home, both groupers are able to be bred in captivity. The humpback grouper is a high-end and expensive fish that is typically  steamed in Asian countries. Meanwhile, the orange-spotted grouper is commonly consumed in Singapore.
However, the humpback grouper is a more difficult species to farm as compared to the orange-spotted grouper, as the humpback grouper is more prone to disease outbreaks and grows slowly, Richards said.
Why they came up with this
The project at NYP was led by Richards, supported with funding from the Singapore Food Story R&D Grant managed by Singapore Food Agency and A*STAR.
The NYP team decided to embark on this as attaining food resilience and sustainability is a key priority for Singapore.
Singapore still imports more than 90 per cent of its food despite the increasing prominence of global supply shocks and disruptions, making it vulnerable to any hiccups in the supply chains.
NYP hopes that this venture will support the government's "30 by 30" goal of meeting 30 per cent of Singapore's nutritional needs by 2030.
Moreover, rampant overfishing globally is reducing the population of marine species, which could make enjoying traditional seafood dishes a rarity in the future.
One-third of commercial fish stocks are caught at biologically unsustainable levels, and an overwhelming 90 per cent are exploited.
Scaling up
NYP will venture into retailing its innovation.
It has licensed three of the in-house developed proprietary cell lines, mainly those of the three fish species mentioned above, to Umami Meats, a Singapore-based food tech start-up developing sustainable seafood.
The seafood products developed using these cell lines are slated to be available as early as 2024.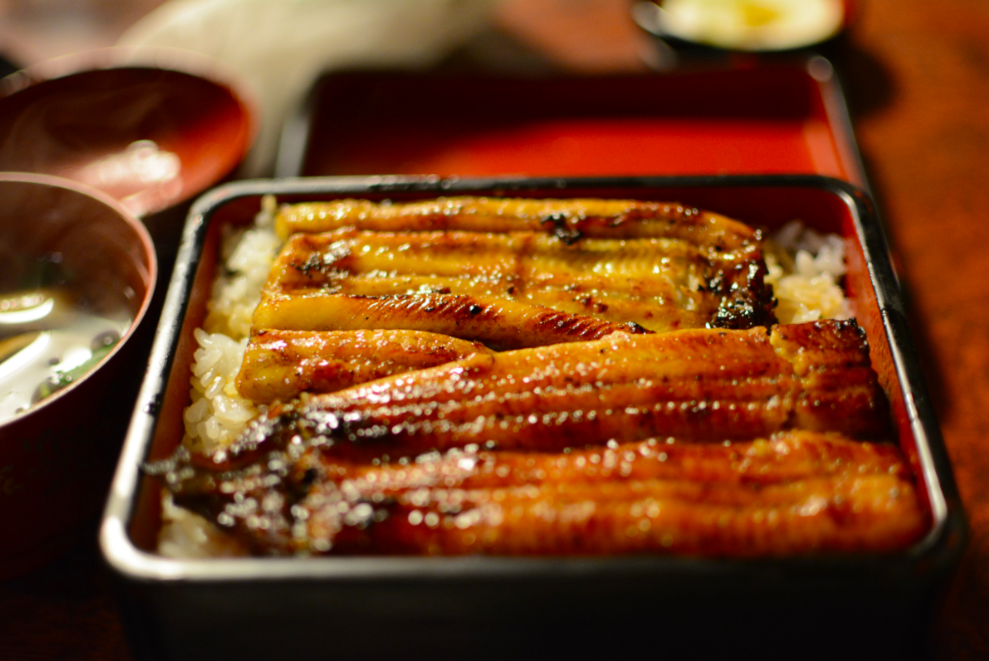 Related articles
Top image from NYP and Umami Meats 
If you like what you read, follow us on Facebook, Instagram, Twitter and Telegram to get the latest updates.