The "Lunar" word in "Lunar New Year" seen on a board in Nanyang Technological University (NTU) was crossed out and replaced with the word "Chinese", sparking debate among online commenters.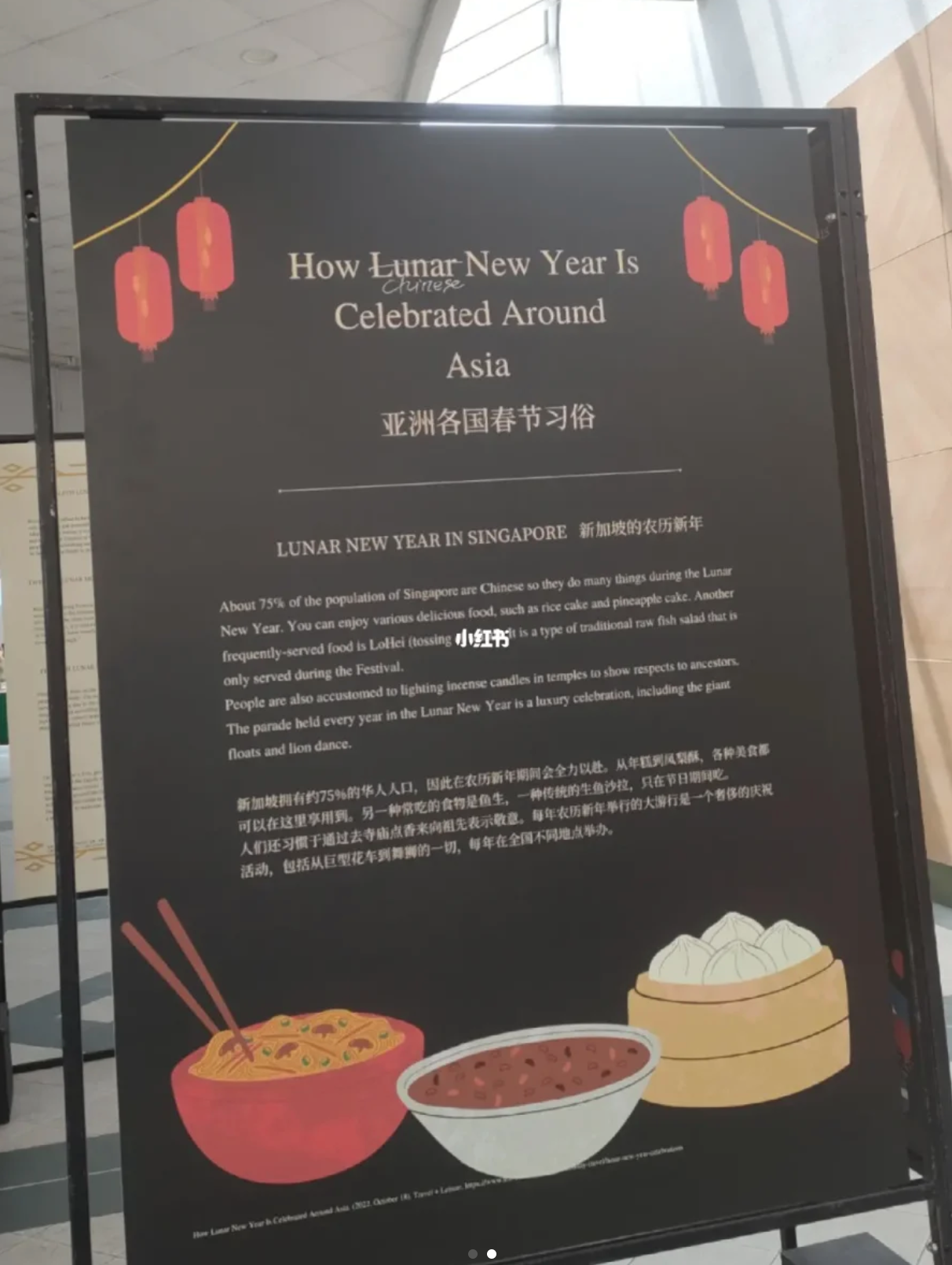 A photo of the defacement, uploaded to Chinese social media site Xiaohongshu, was accompanied by a written protest against the university's decision to replace mentions of "Chinese New Year" with "Lunar New Year".
The original post has since been taken down, but can be viewed on Reddit at r/NTU.
The post detailed the restriction of the word "Chinese" by NTU's Student Affairs Office (SAO), requesting for the use of "Lunar New Year" instead to promote inclusivity.
The writer of the Xiaohongshu post was upset by this decision, and viewed it as a form of erasure of the Chinese identity.
Translated from Chinese, the post read: "Our Chinese New Year, culture and history, if not stolen, will be snatched away by NTU."
Vandalism
A user on Reddit who claimed to be a staff, detailed her experience and her views towards the vandalism.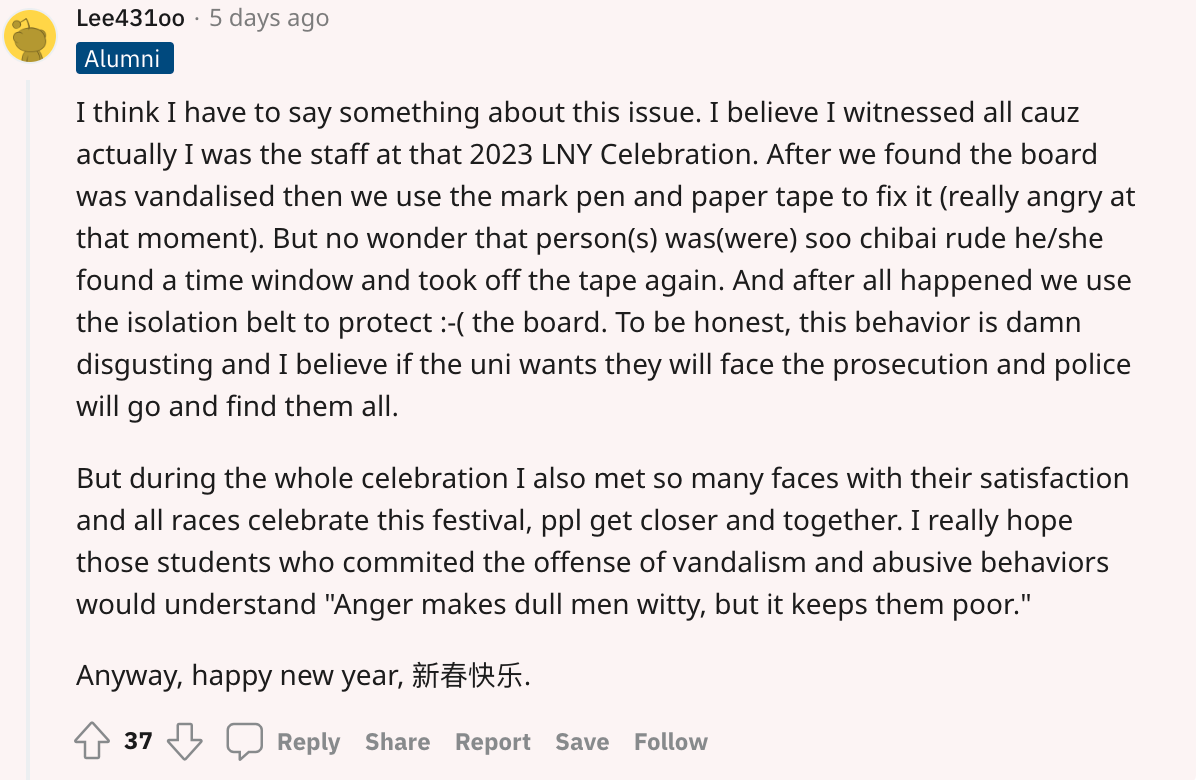 The repeated vandalism irked the staff, who first used mark pen and paper tape to fix the board, and eventually had to use an isolation belt to prevent the board from being defaced.
Another post made under the same thread shed more light on the incident.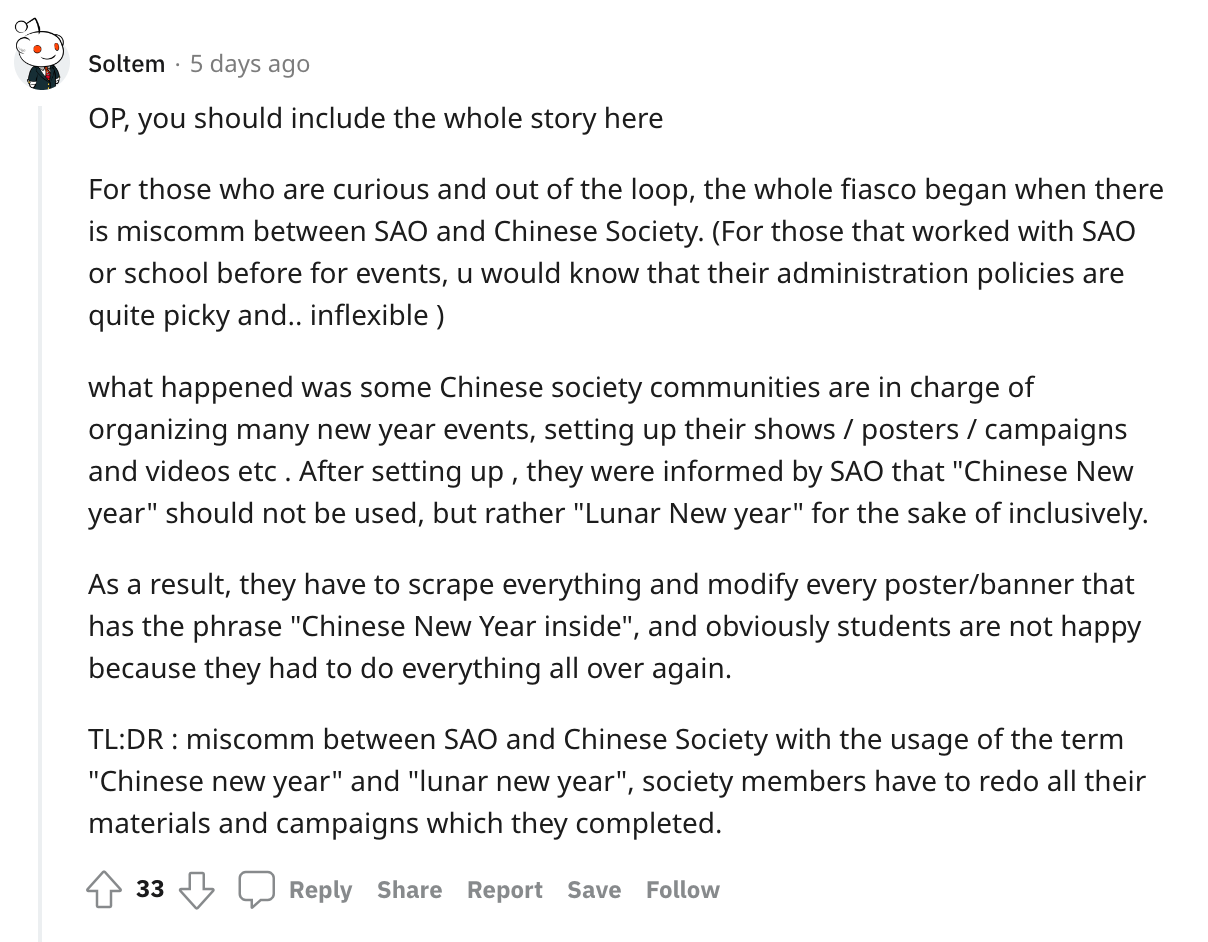 The incident was purportedly borne out of a miscommunication between SAO and NTU's Chinese Society.
NTU's Chinese Society was supposedly tasked to put up the Chinese New Year decorations, but at the very last minute, was informed by SAO that they had to reword "Chinese" to "Lunar".
As the materials and decorations had been made, the vandalism was a last-minute modification to the posters and banners.
NTU's stance to foster inclusivity
According to an NTU spokesperson, the use of "Lunar" instead of "Chinese" was to be inclusive to students and staff from various countries such as China, South Korea, and Vietnam.
"NTU Singapore has a cosmopolitan community of students and employees from different countries, including those from countries like China, Korea, and Vietnam, who mark and celebrate their new year at or around this time. In the spirit of diversity and inclusiveness, the phrase 'Lunar New Year' was used in our annual celebratory event," the spokesperson said.
The use of both terms, "Lunar New Year" and "Chinese New Year", appear to not be highly regulated.
In an email sent out to NTU students by Ling San, NTU's deputy president and provost, the term "Lunar New Year" was used.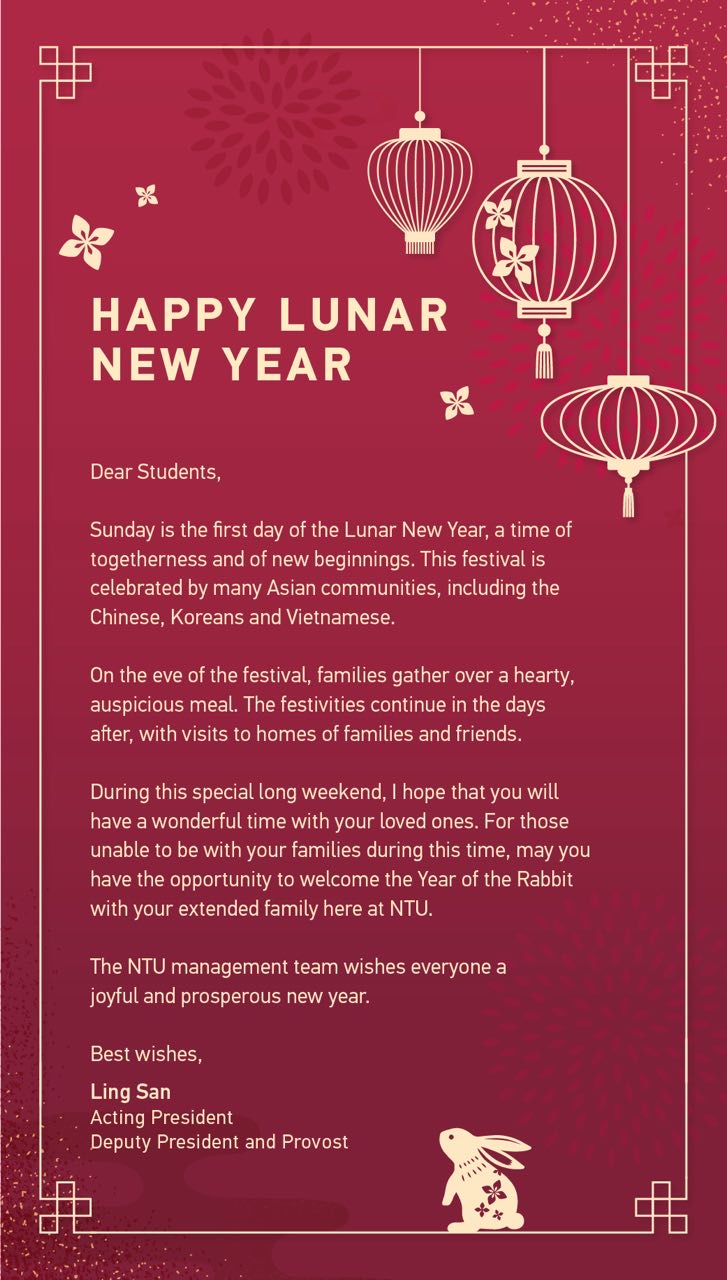 However, an email sent to the school from the NTU student union featured the usage of both terms "Chinese New Year" and "Lunar New Year".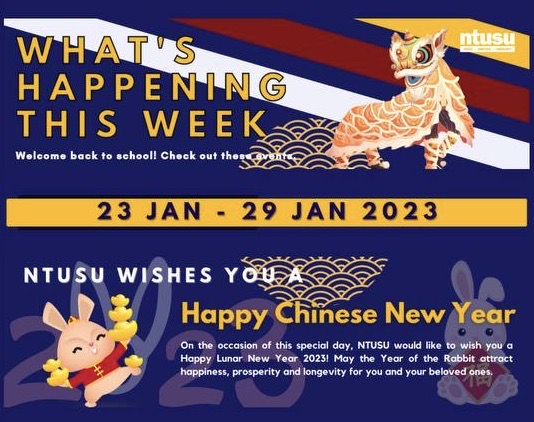 Top photos via Xiaohongshu and Google Maps
If you like what you read, follow us on Facebook, Instagram, Twitter and Telegram to get the latest updates.