Follow us on Telegram for the latest updates: https://t.me/mothershipsg
Monitor lizards are one of the more commonly-sighted wild animals in Singapore.
One monitor lizard at the Botanic Gardens grabbed the attention of a visitor, as it was about to eat a dead fish that looked way bigger than itself.
TikTok user Brie Benfell witnessed the sight and uploaded a video about it on Jan. 17.
The video
At the start of the video, the monitor lizard can be seen advancing towards the huge fish that was lying motionlessly on the ground.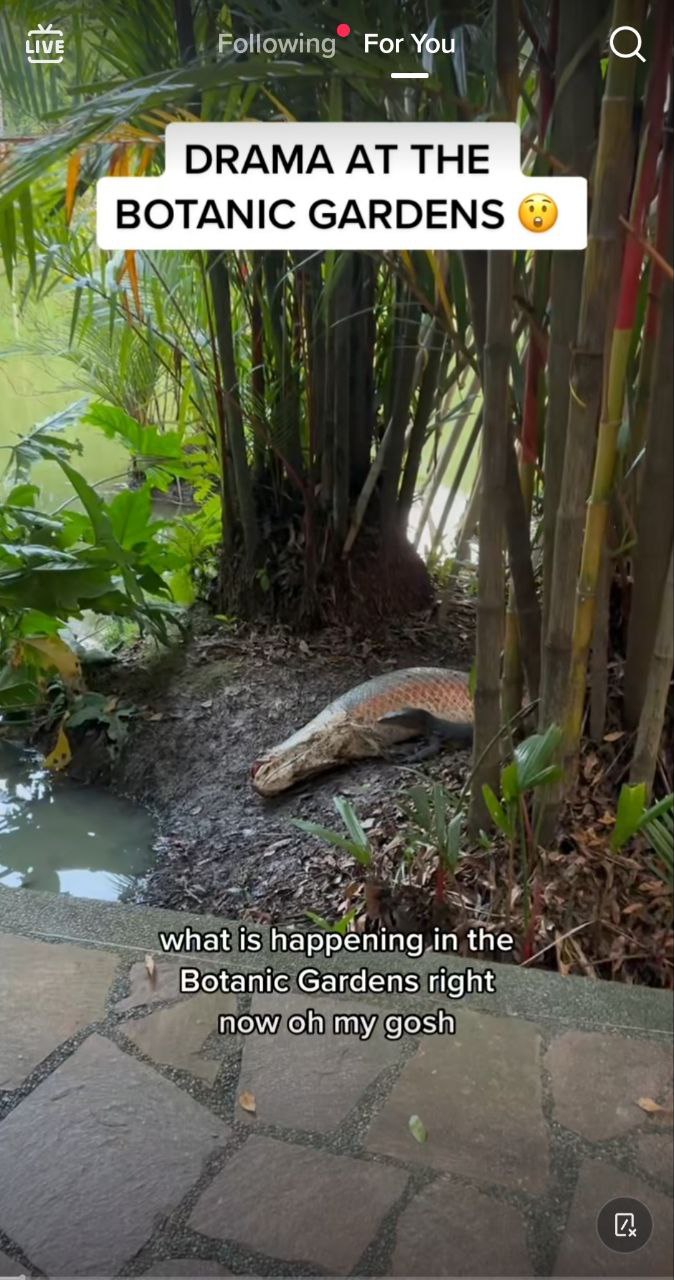 The video ended off with the monitor lizard going for the fish head.
Benfell added in the comment section that another monitor lizard came to join, and knowing that the species is territorial, she decided to leave them alone.
In the TikTok video, Benfell also spoke to a worker at the Botanic Gardens in her attempt to find out what happened to the fish.
The worker estimated the fish to be around 15 years old and speculated that the fish may be sick.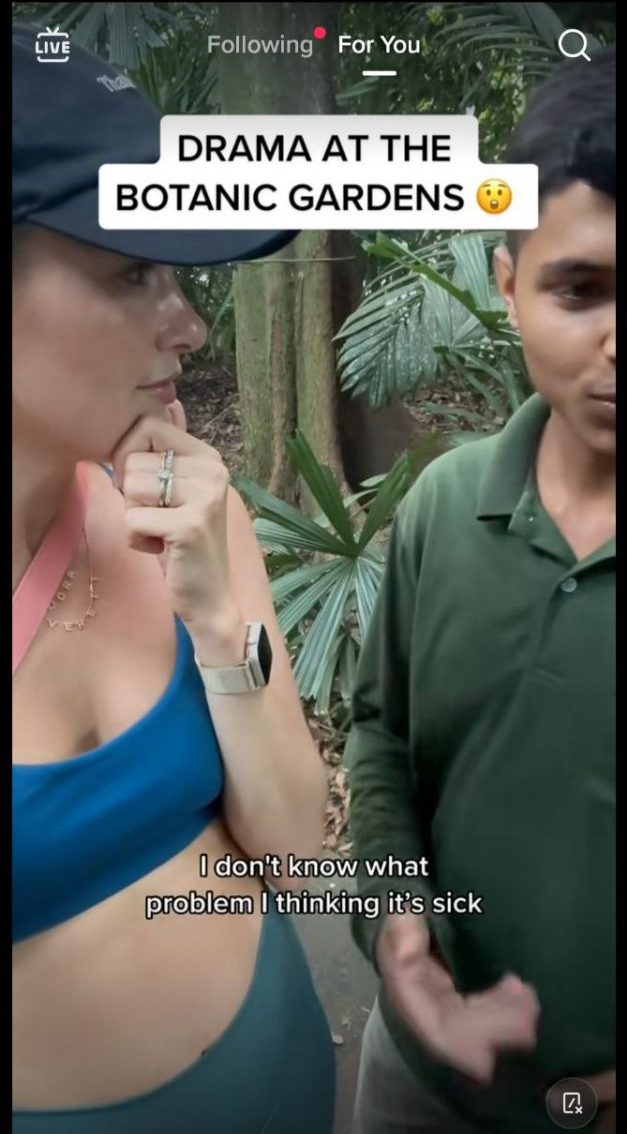 Likely an abandoned pet fish
Viewers who came across this video were equally shocked by the size of the fish. Some suggested that the dead fish in the video was an arapaima, the largest freshwater fish in the world.
Some commenters pointed out it is likely an abandoned pet fish since the species is not native to Singapore but originates from the Amazon.
The arapaimas can grow up to 200kg and three metres long.
Arapaimas have been sighted at Singapore Botanic Gardens before.
In 2020, the Lee Kong Chian Natural History Museum recorded a sighting an arapaima of 1.5 m in total length, swimming near the water surface along the side of Symphony Lake in Botanic Gardens.
In 2017, an arapaima was spotted in Marina Reservoir.
Some people claimed to see arapaimas in Singapore before 2017 but no photographs were taken to substantiate these claims.
Monitor lizards are nature's cleaners
Monitor lizards consume a wide variety of food types, such as insects, crabs, snakes and fish.
They scavenge on dead animals and play an important role in biomass decomposition and recycling, according to NParks.
They can grow up to three meters in length, and are described to be "shy" creatures that "would rather stay away from humans". It is unlikely for them to attack unless they feel threatened or are provoked.
If you encounter one, stay away from it, and you'll be alright.
Related articles
Top images from @briebenfell/ TikTok
If you like what you read, follow us on Facebook, Instagram, Twitter and Telegram to get the latest updates.