Follow us on Telegram for the latest updates: https://t.me/mothershipsg
As many usher in the Year of the Rabbit over the weekend, some K-pop celebrities have also gone online to wish their fans well.
However, the seemingly innocuous greetings have gotten the stars into trouble, as both "Lunar New Year" and "Chinese New Year" were found unacceptable by online users.
Korean netizens react negatively to "Chinese new year"
On Jan. 19, 17-year-old Danielle Marsh from rookie K-pop girl group NewJeans reportedly used the term "Chinese new year" in her message to fans via Phoning, a fan communication platform launched by the group.
She earlier wrote "what r u bunnies doing for Chinese new year?", referring to their fanbase.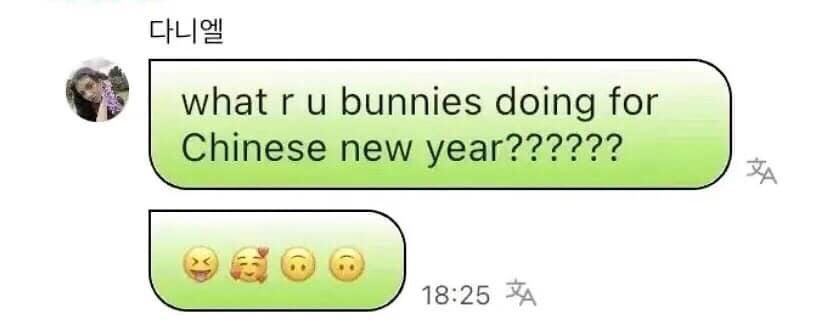 According to Koreaboo, Korean netizens were unhappy with the term as they preferred to call the holiday "Seollal", the Korean word for "Lunar New Year".
Marsh has since deleted her message.
She later apologised for using the term via an Instagram post on Jan. 21, saying that her word choice was "inappropriate" and that she would be careful the next time.
Soompi explained that Koreans are also against the term because the occasion is not only celebrated in China, but also in various Asian countries, including South Korea.
Chinese netizens upset at "cultural appropriation"
On the other hand, Marsh's fellow team member, 18-year-old Hanni Pham, apparently wrote "Lunar New Year" instead in her message to fans, but was subsequently criticised by Chinese netizens.
Another K-pop idol, 18-year-old Jang Won-young from IVE, posted a photo of herself wearing a traditional Korean hanbok on Jan. 22.
She wished her followers a happy "Lunar New Year" in Korean.
Her caption attracted the ire of some Chinese netizens, who slammed her use of  the term "Lunar New Year".
"Please Koreans stop your cultural appropriation.The Lunar New Year is Chinese and there is no room for doubt. Aren't you ashamed of stealing so much Chinese culture? Are you so insecure about your country's culture?"

"I hate you .You pretend to forget your origin."
Another user really emphasised what they felt by leaving a comment with multiple greetings in a sentence.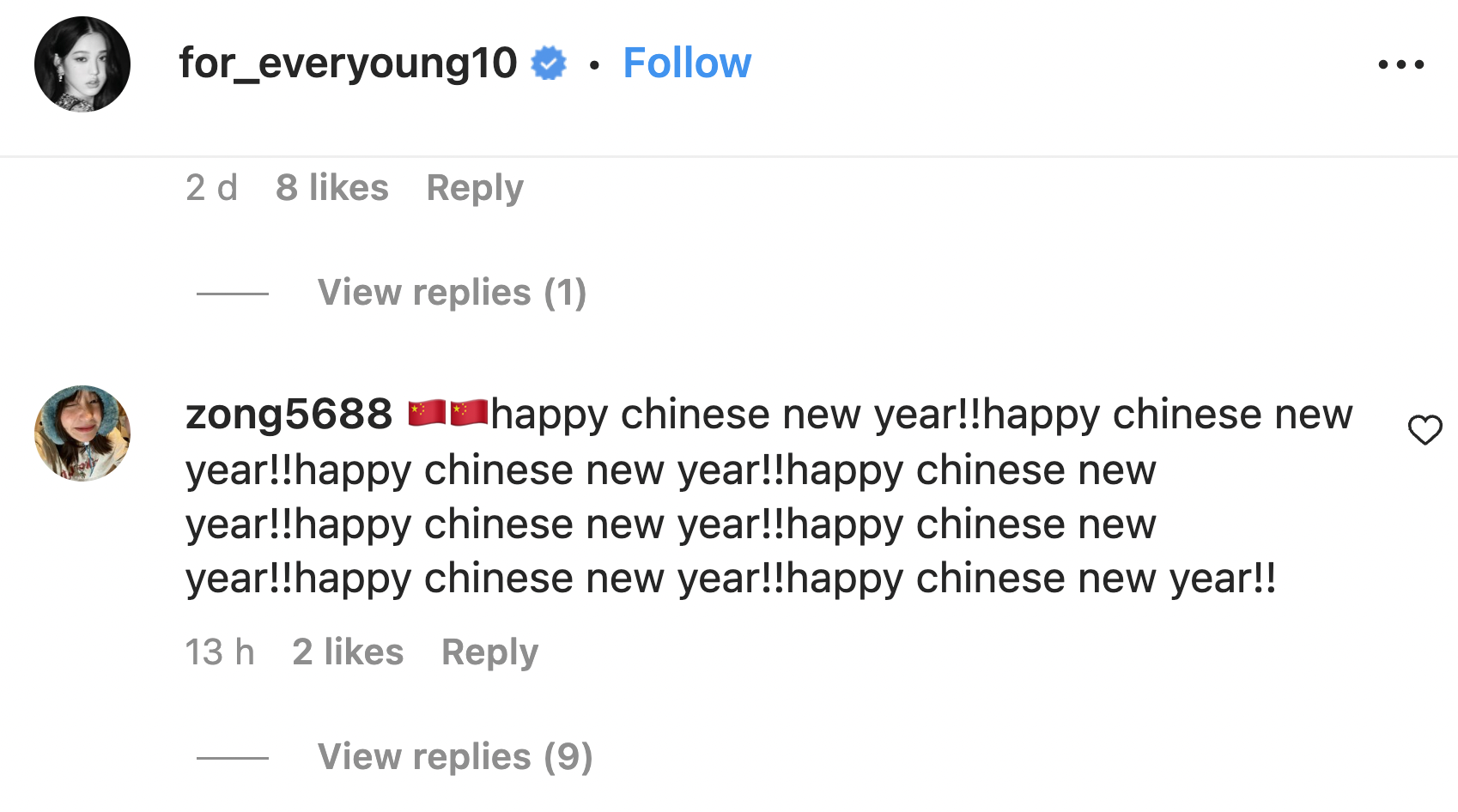 Other netizens defended Jang, saying:
"Don't force us to say Chinese New Year and stop being bad to Won-young."

"Chinese happy new year is only for Chinese. Lunar new year is a common, correct, and well-known expression"
Veteran K-pop celebrities like Seohyun from Girls' Generation and rapper CL were not spared when they wrote similar captions as well.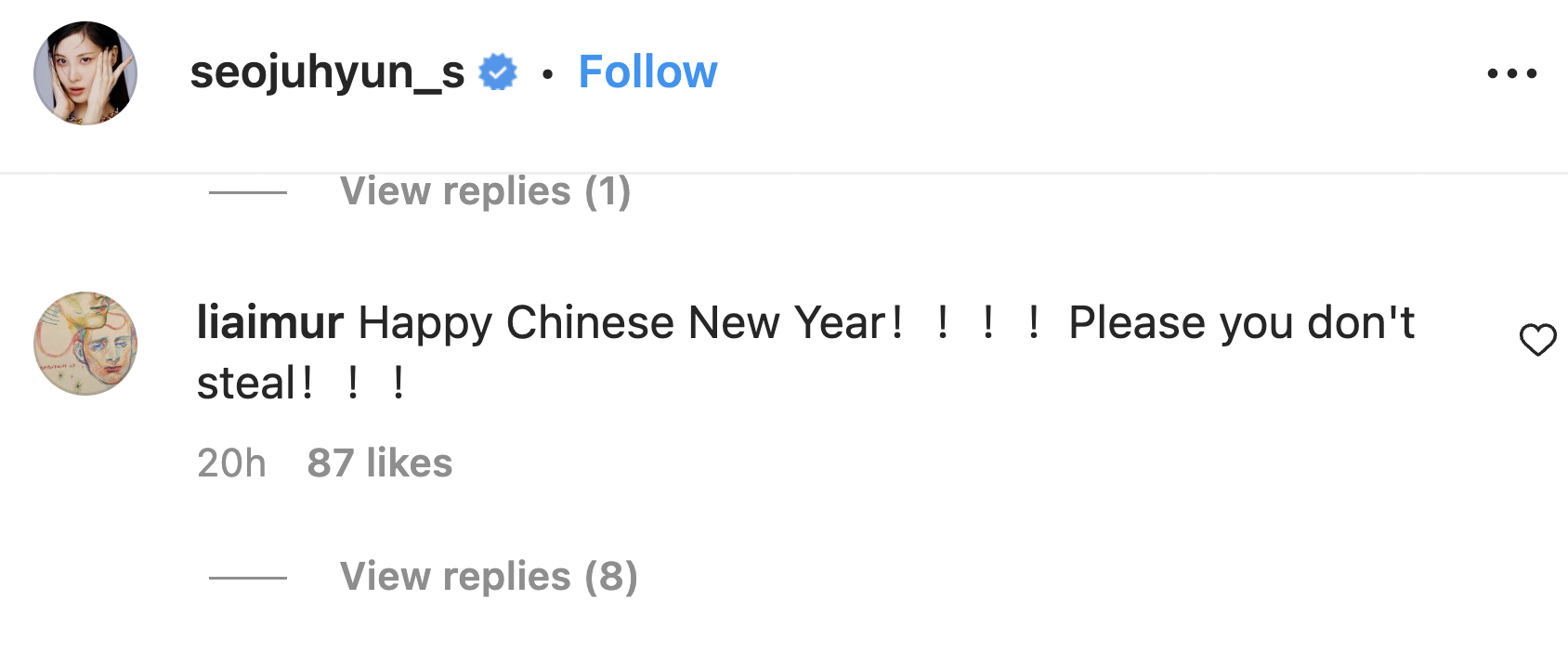 Others came to their defence, noting that Lunar New Year is a holiday celebrated in many Asian countries.
"Chinese new year" or "Lunar new year"?
According to Chinese travel guide China Highlights, "Chinese New Year" is a more specific term used to refer to new year celebrations which include Chinese culture and traditions.
The term "Lunar New Year '' makes reference to the lunar calendar and is more general, referring to all new year celebrations that commemorate the new lunar year.
New year celebrations are conducted differently in different countries and varying terms could be used to refer to the same event.
Lunar new year and Chinese new year can also have different dates, depending on the type of calendar being used.
Public opinion remains mixed on the use of the greetings, including whether they can be used interchangeably.
Top images via @for_everyoung10, @newjeans_official, @seojuhyun_s & @chaelincl on Instagram
If you like what you read, follow us on Facebook, Instagram, Twitter and Telegram to get the latest updates.