Follow us on Telegram for the latest updates: https://t.me/mothershipsg
Jacob Tan is no stranger to the media.
The 37-year-old biology teacher at Commonwealth Secondary School has been featured several times for spearheading environmental initiatives there, as well as conducting wildlife rescues for creatures that wander onto its premises.
His passion for nature and the environment is evident, but it wasn't always his calling.
As a kid, Tan dreamt of being a policeman.
Obsessed with the men and women in blue
Since kindergarten, Tan wished to join the force, and was enamoured with CrimeWatch.
He even donned a faux kids version of the blue uniform once.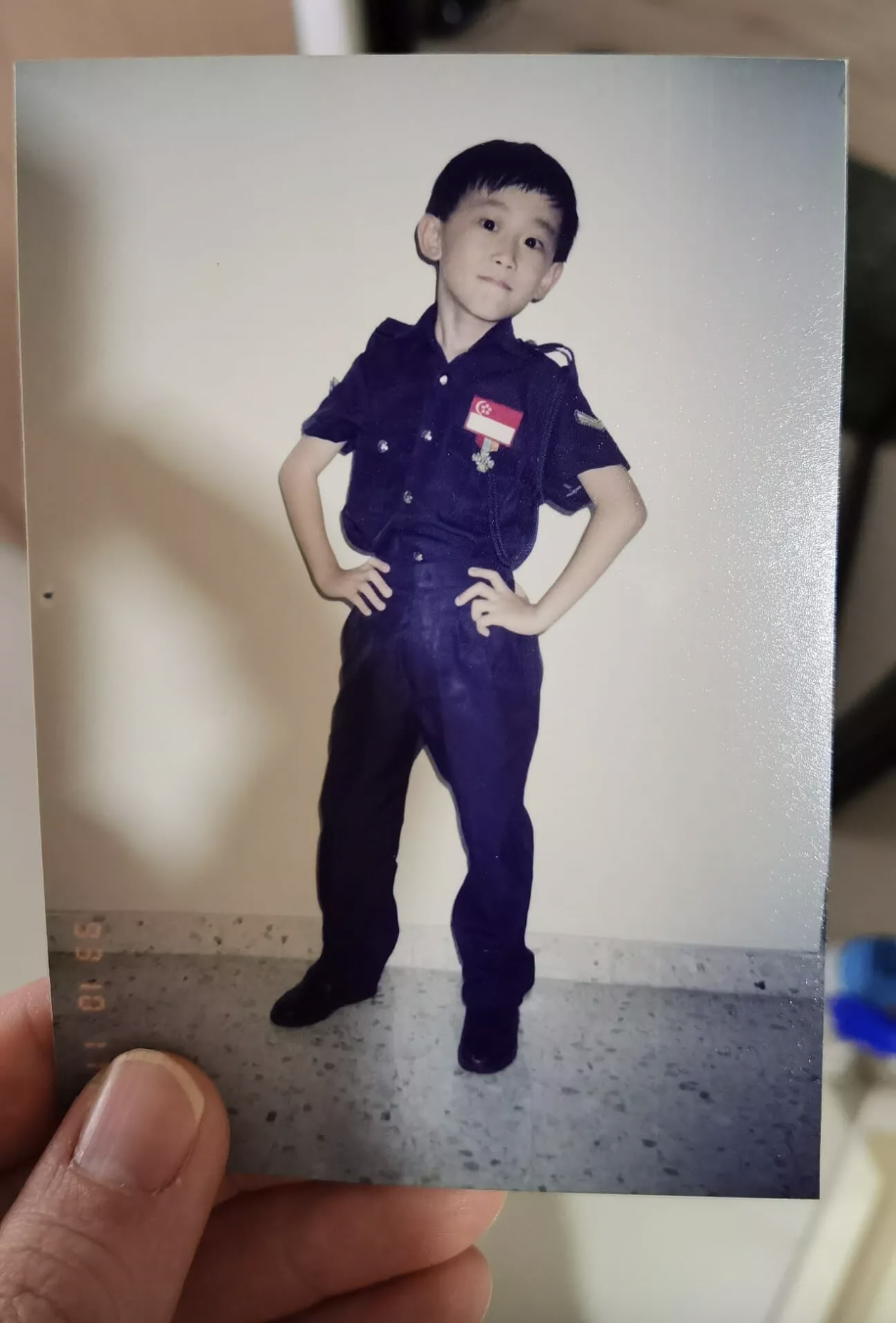 Tan held onto that dream throughout adolescence, despite studying Life Sciences and specialising in Biomedical Science at the National University of Singapore.
Upon reaching his third year of university, he realised his grades would not qualify for an honours year, and was forced to start considering career options.
He recalls heading to a career fair at Suntec City and making a beeline for the Singapore Police Force booth. However, he was stopped short by one criterion — all applicants are required to have perfect colour vision, and unfortunately, Tan has a colour deficiency.
Without even managing to get one foot through the door, the door had closed in Tan's face.
Crestfallen, he turned around and in a moment of serendipity, spotted the booth for the Ministry of Education.
As they say, the rest is history.
Doing justice to the subject
Now, instead of chasing criminals, Tan chases students for their homework.
As a biology teacher though, his interest in wildlife and ecology was more nurture than nature.
He shares that while he was passionate about topics concerning the human body, his interest was minimal at best when it came to plants and ecology. "Usually it was just, okay, let's refer to the textbook and see what we can learn about plants. That was my interest level".
He admits though, that a niggling part of him was aware that he was "not doing justice to this part of biology".
"Yeah I felt bad. I'm not doing it right. Like, my students will hate plants because the teacher is like that."
To improve his knowledge on local biodiversity and see how he could enhance his lessons, Tan attended various National Parks Board (NParks) workshops conducted for students in the school's Green Club, despite the fact that he wasn't involved in that CCA at the time.
Inspired by the work of the NParks officers, Tan realised there was a gap in the curriculum.
"I think all the while when you teach about food chain, you see the examples [of animals]. Desert fox, rabbit, hare... Why not we have our local ones?"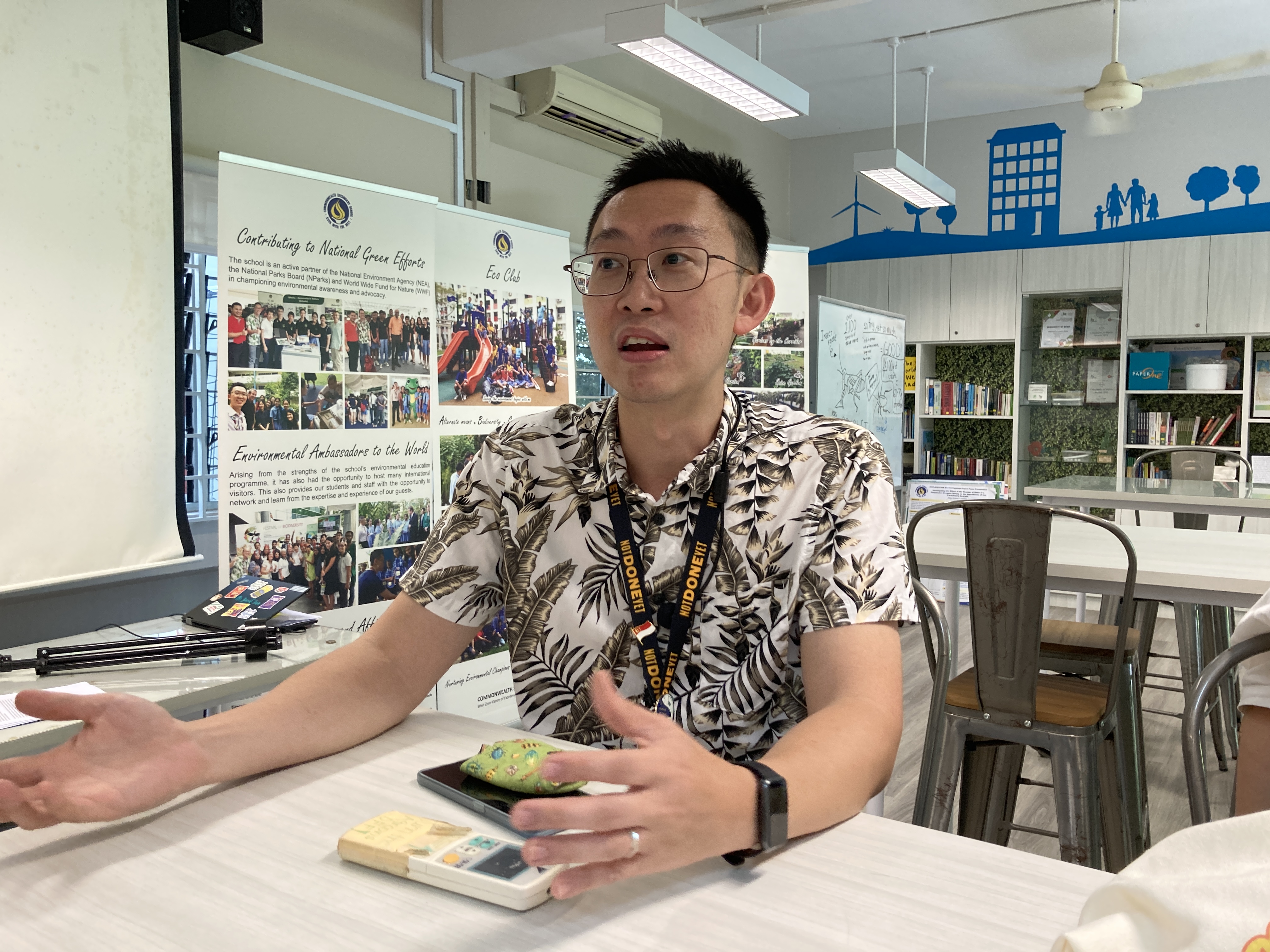 To introduce local wildlife to the students, Tan has in the past few years been involved in the review of the national biology syllabus and its textbooks, as a member of the Upper Secondary Biology Syllabus Resource and Development Committee.
Suffice to say that his contributions have been fruitful — secondary school textbooks now educate students about initiatives to conserve mangroves on Pulau Ubin.
They also contain localised examples of wildlife such as the Black-naped oriole and Johora singaporensis, a critically endangered species of freshwater crab found only in Singapore.
Ecosystems within the school
As his passion for nature grew, Tan spearheaded several initiatives to spruce up the heavily concretised school grounds.
Previously, the only greenery in the school was a small garden and some potted plants outside the staff room.
If you enter the school now though, that might be hard to imagine. Visitors are greeted by a small bubbling stream within one garden.
Continue on towards the back and there is a wetland habitat — dubbed by Tan as the school's very own miniature Sungei Buloh.
A monitor lizard has occasionally been spotted roaming around this area, and Tan proudly adds that students "know the drill" of observing the animal from a safe distance.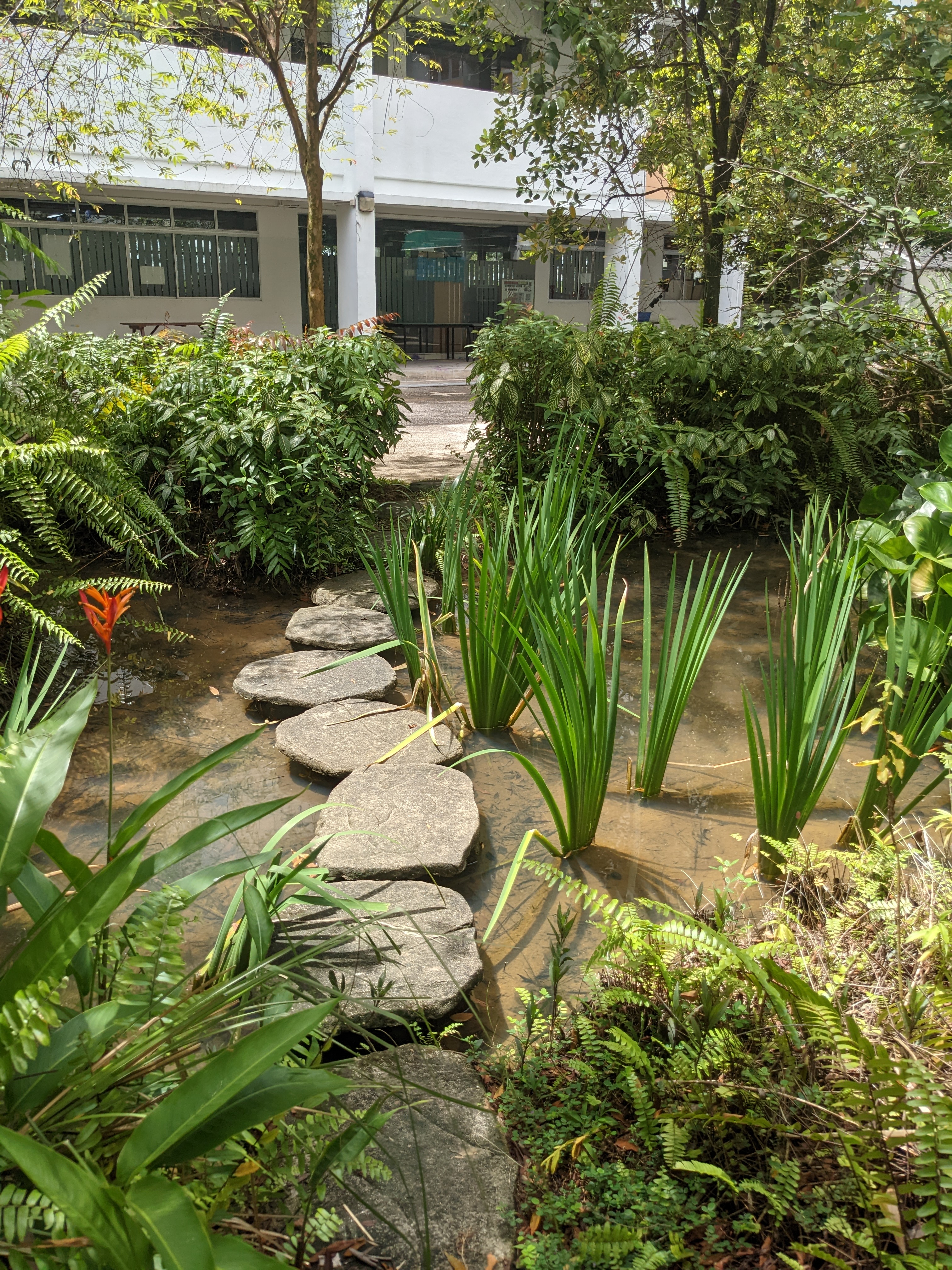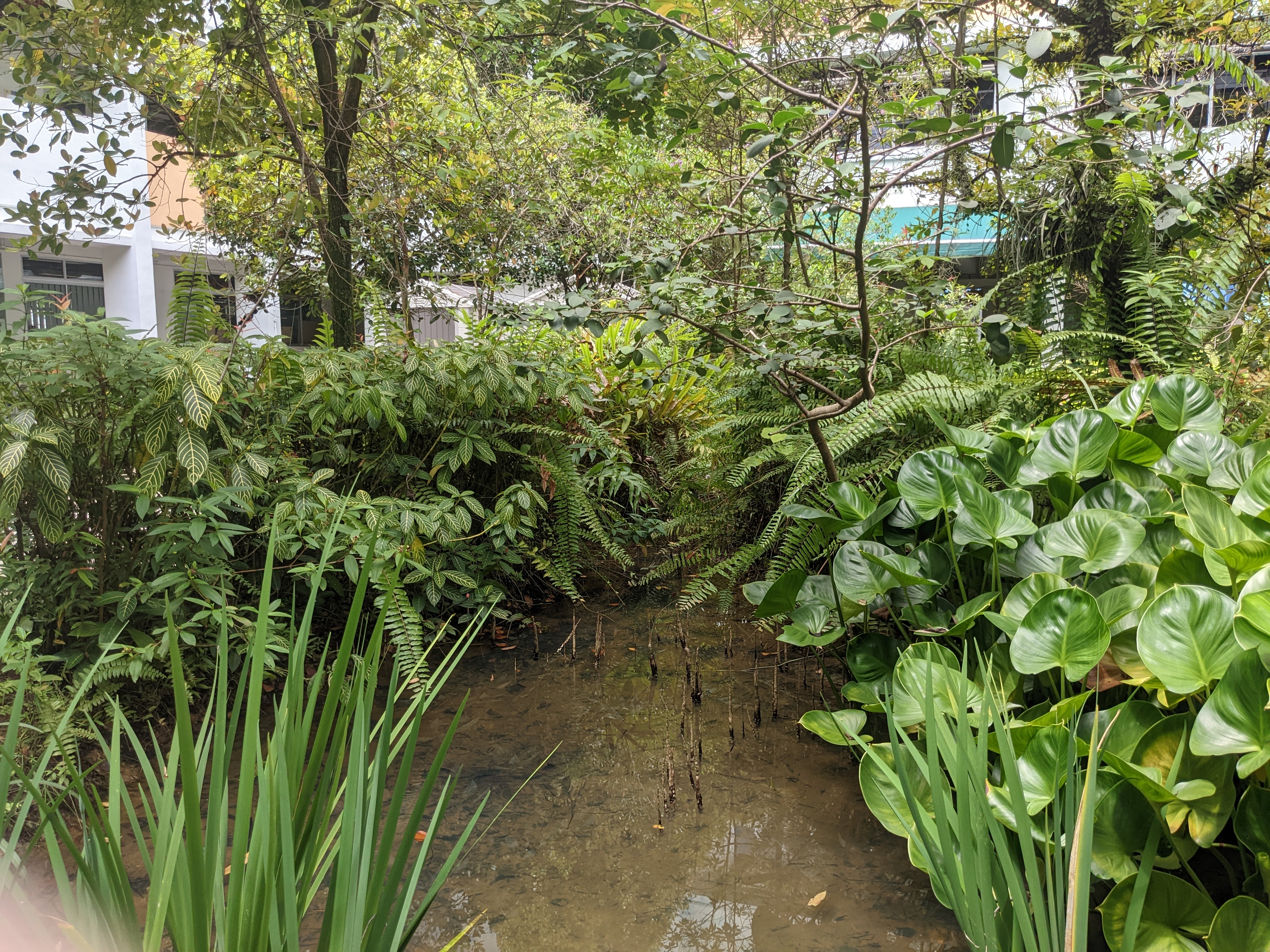 As Tan gave a tour of the compound, there were damselflies and dragonflies flitting about the water — these insects are bioindicators and their presence indicates good water quality.
Easily the most impressive of the school's features though, is a veritable rainforest between two classroom blocks.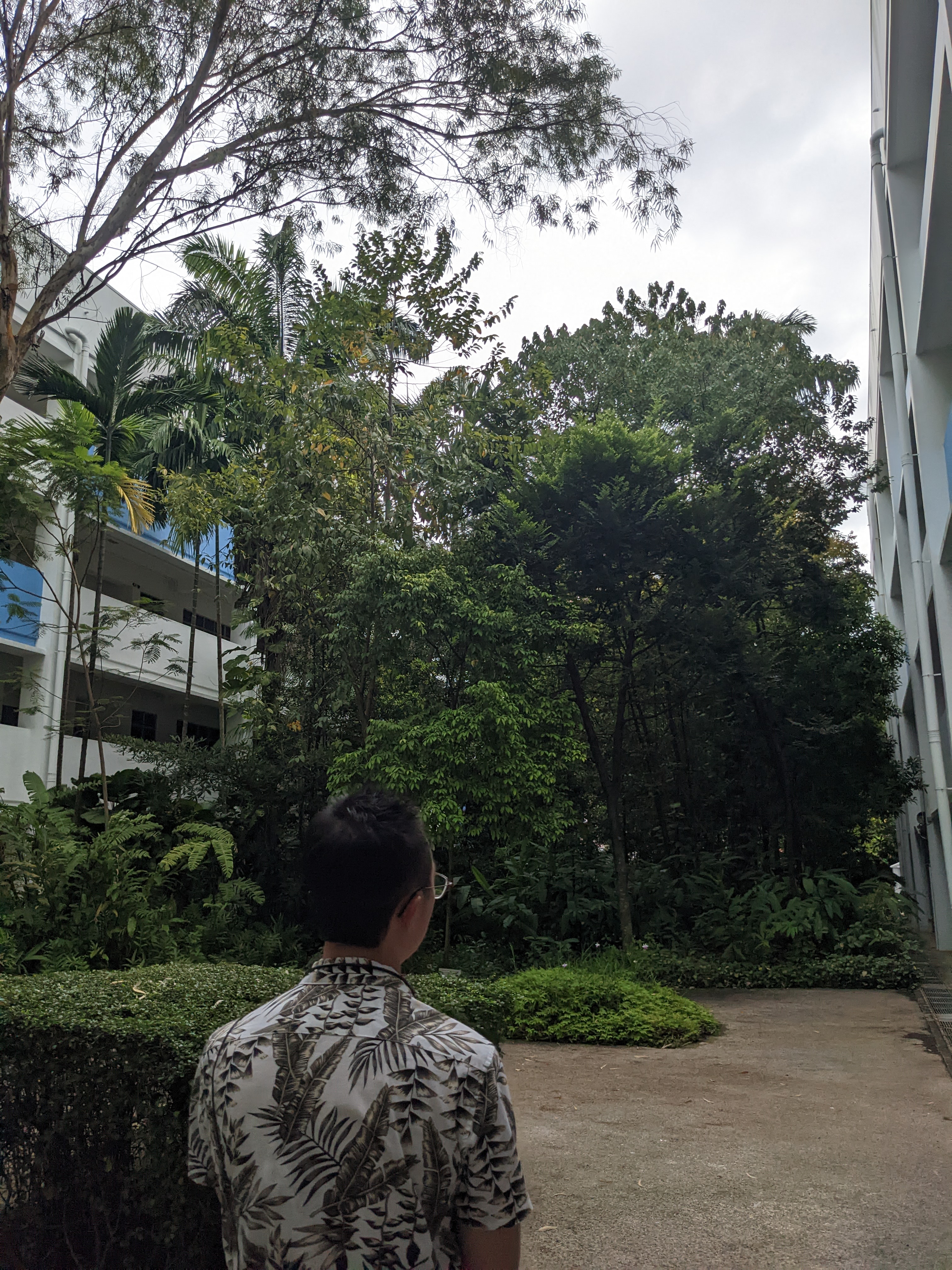 This was what it looked like before, in 2014.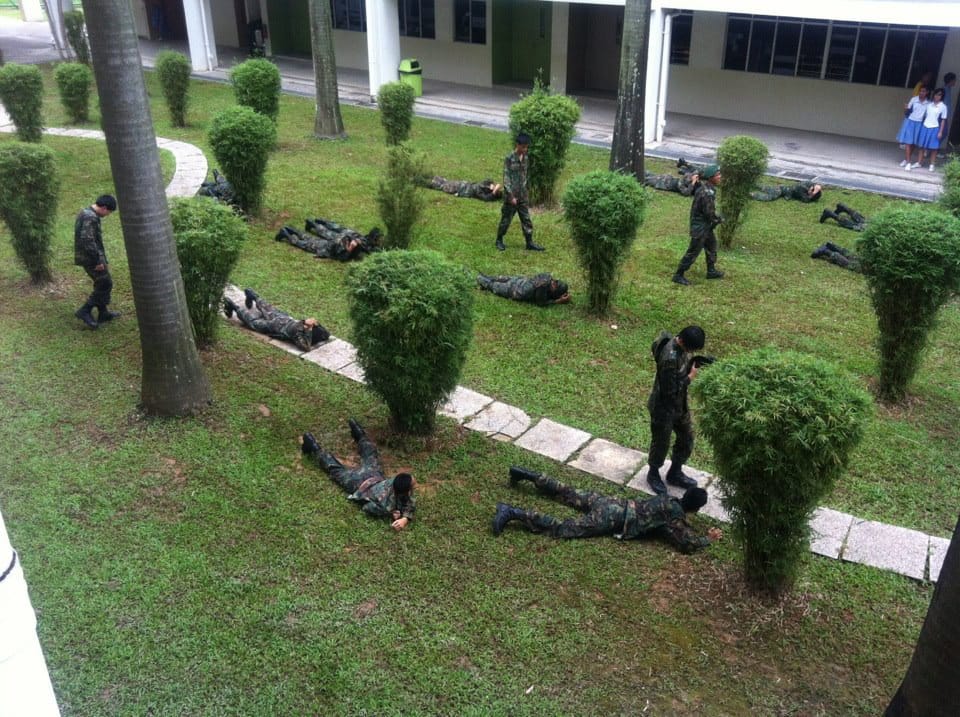 The rainforest is now a refuge for various wildlife, and Tan attests to having seen a pair of blue-winged pittas, uncommon migrants in Singapore, within the habitat.
As you approach the rainforest, you even hear the whine of cicadas, and it's easy to forget you're in the middle of a school in Jurong East, and not at the entrance of Macritchie Reservoir.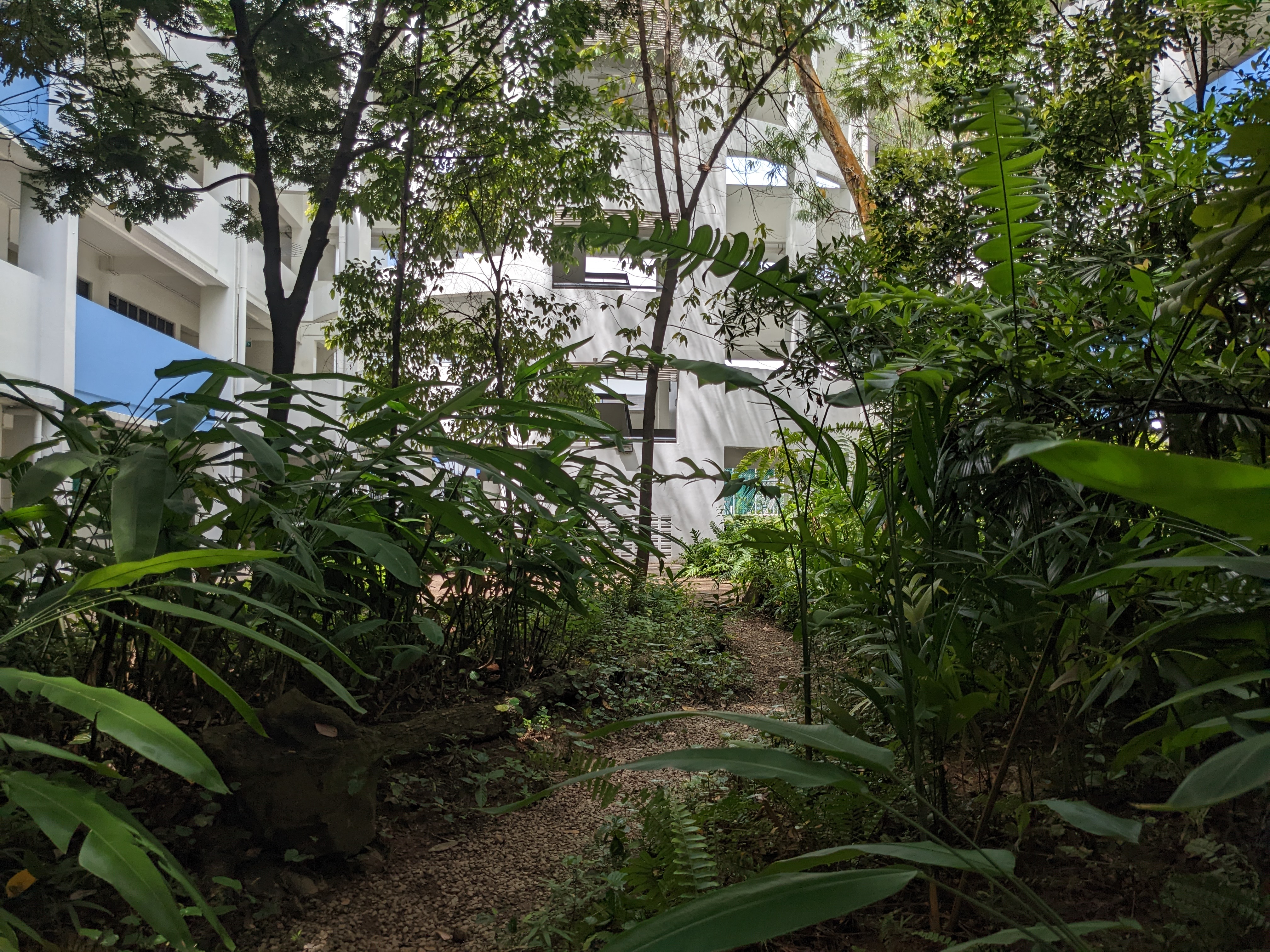 Stepping stones and fallen logs form a path through the greenery, inviting students to enter and explore the forest.
The forest also serves as the perfect outdoor classroom for students to learn more about layers of a rainforest and its ecosystem functions.
"What I want will be a Oriental pied hornbill. It will be my dream to have such a majestic bird [appear here]," Tan, who was involved in the landscaping process of the area, adds wistfully.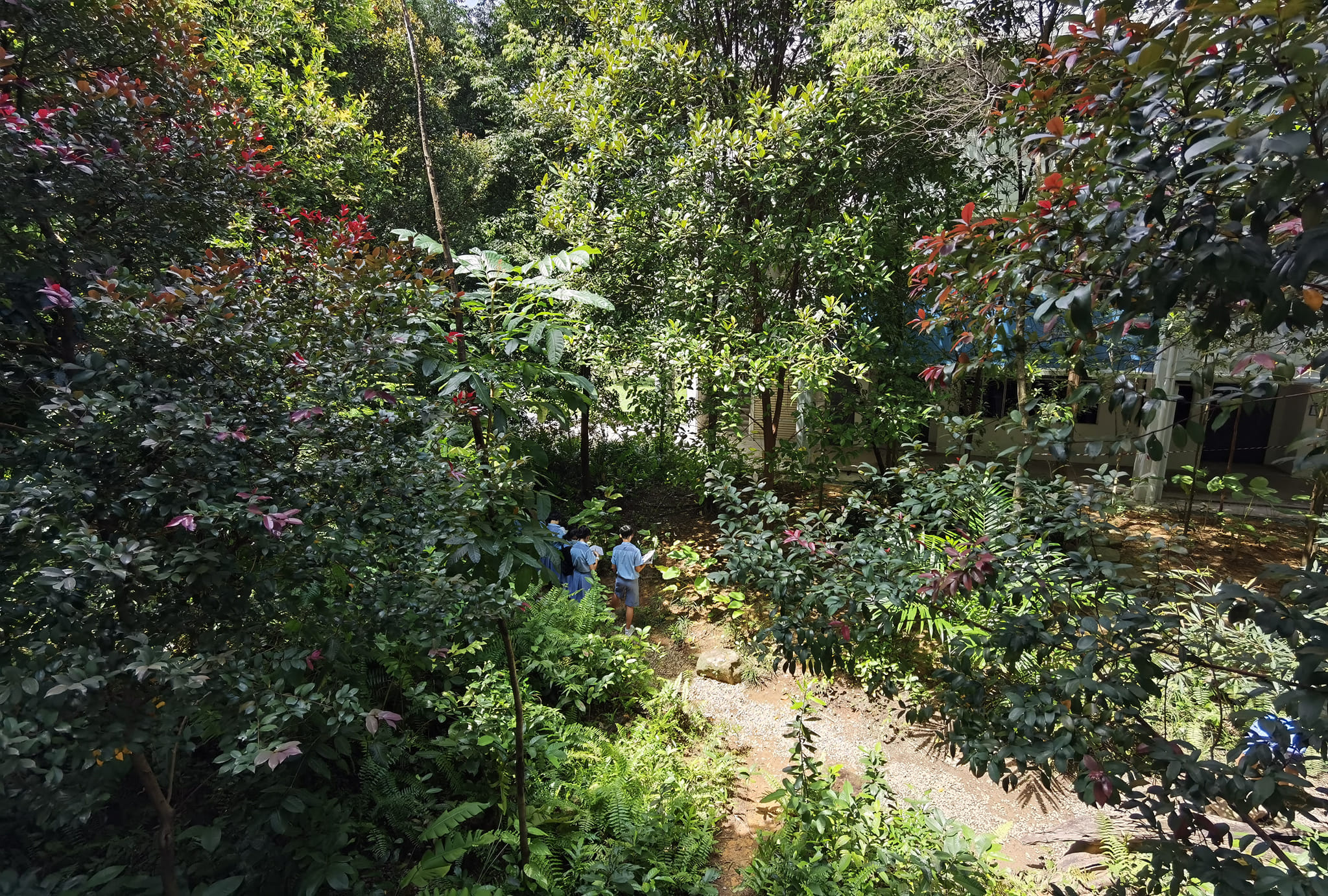 Hands-on work
Students also get to participate in some hands-on work at the school's indoor and outdoor farms.
As the biology teacher and the staff member who leads the school's Eco-Club, Tan helps to manage both farms, which grow a variety of vegetables such as spinach, lettuce and jiu bai cai.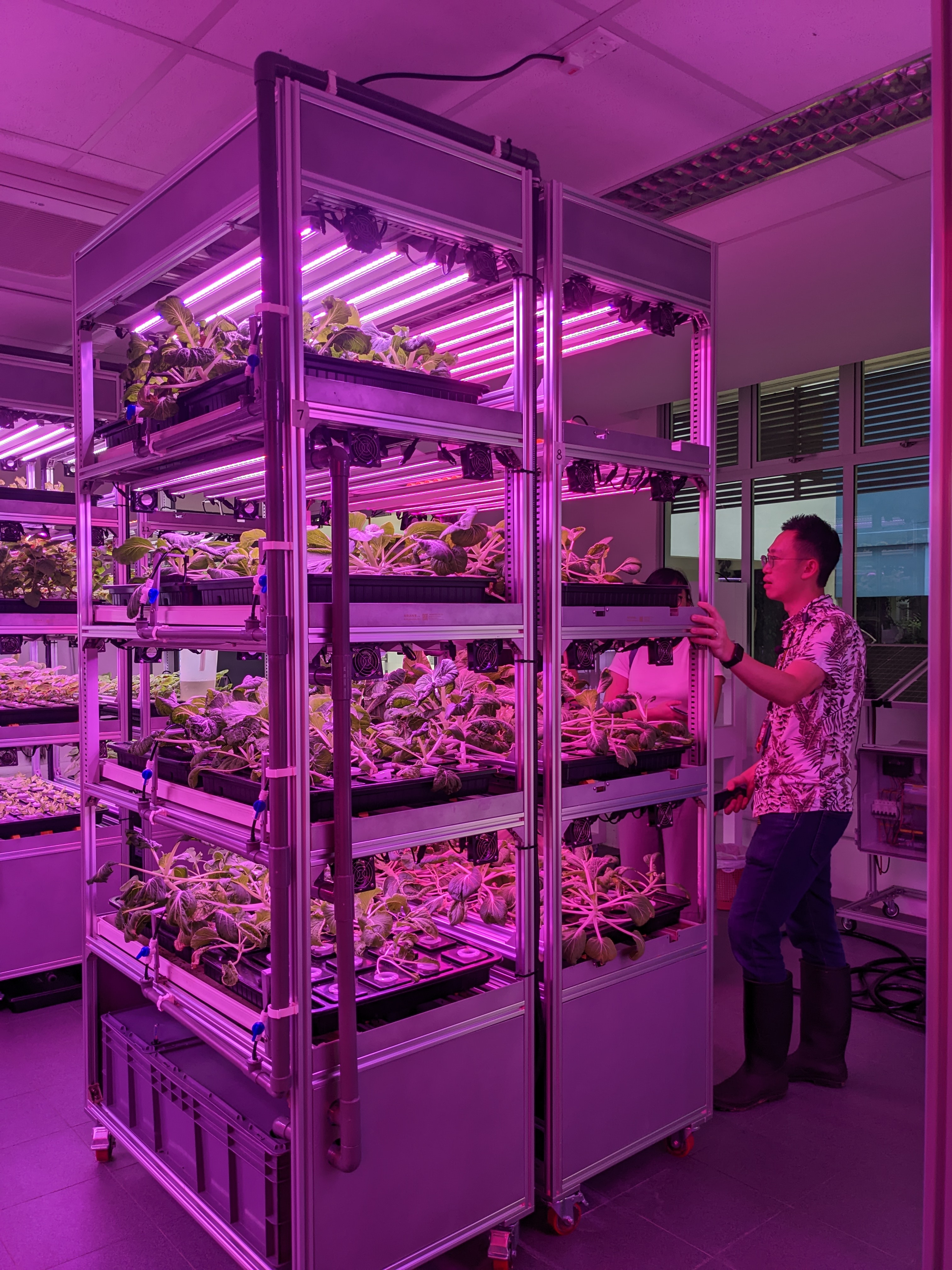 Each student is in charge of planting their own vegetables, which they care for till its harvest. Following that, the students can use the vegetables they grow to cook meals during their Food and Consumer Education lessons.
This way, they "get to taste the fruits of their labour", Tan said.
Occasionally, the harvested vegetables go to the school canteen, and this will be advertised to the rest of the school to let students know that the plants were grown by one of the classes.
Tan explains that it also "builds the [students'] relationship with the food, because people usually only see food on their plate. But they don't know the process, the time that is taken [to go from farm to table]."
Should more vegetables be harvested in time to come, they will be donated to the community around the school.
Together with the Eco Club students, Tan also helps to manage an outdoor farm, which includes a nursery and several vertical hydroponic planters. There, orchids and native plants with conservation value are grown, the seeds of which were given by NParks.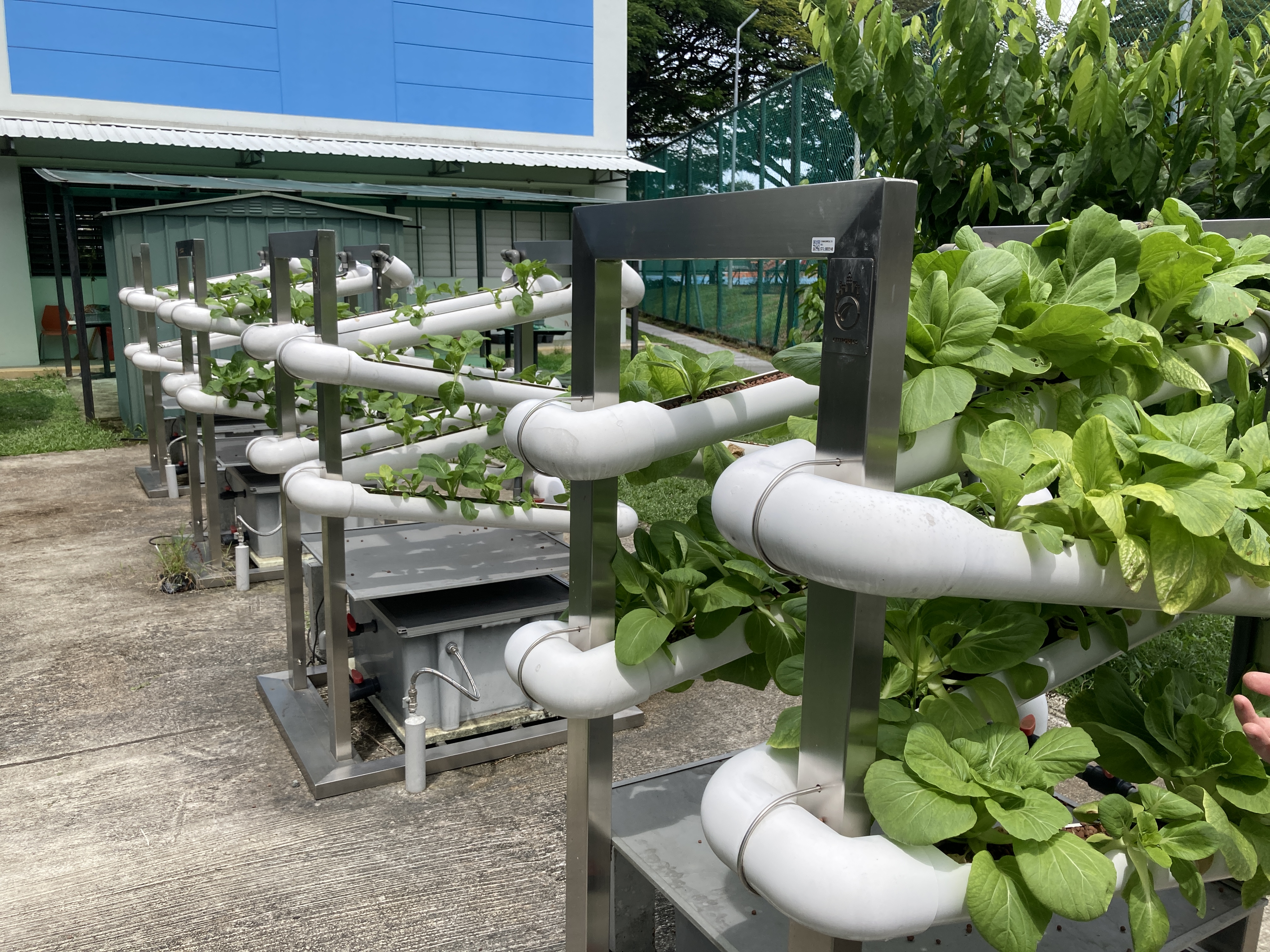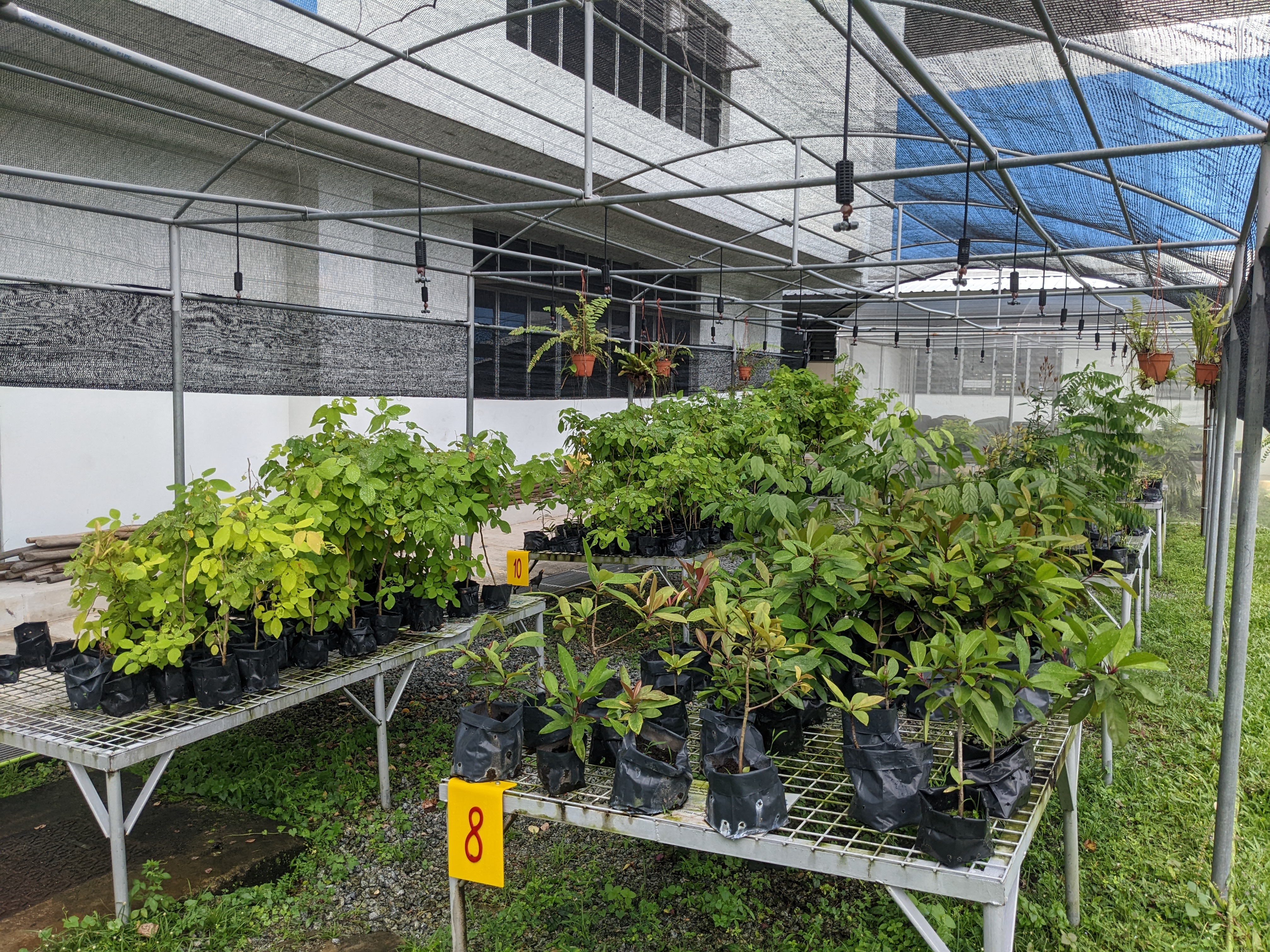 Although farming was not originally included in the biology curriculum, Tan has used it as an opportunity to teach students about Singapore's '30 by 30' goal.
And his students have lapped up these unconventional lessons.
"Out of classroom is always fun. Like planting trees? [The students] are so happy you know," Tan laughs.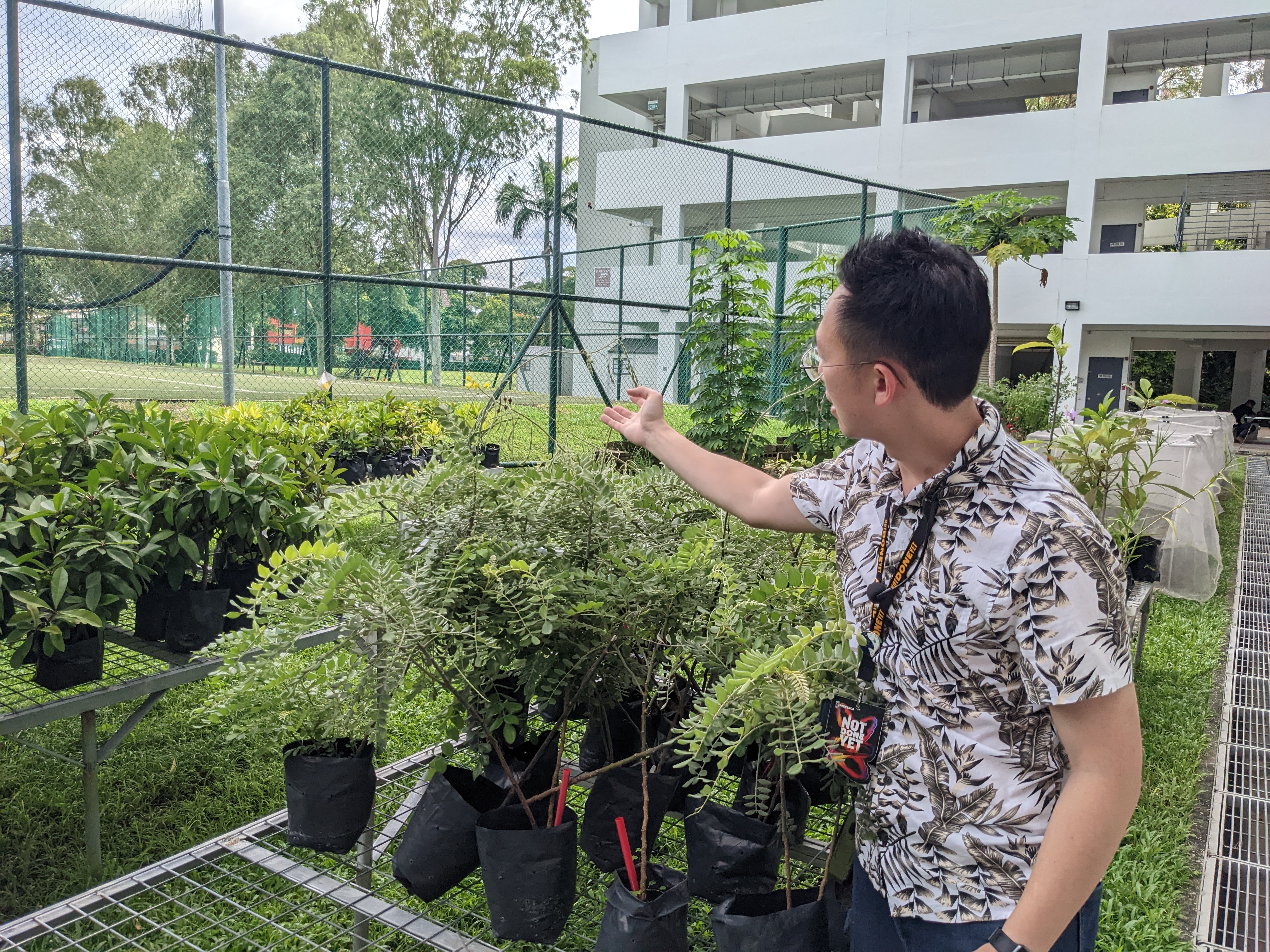 No straw day? Not enough.
Another noteworthy initiative Tan spearheaded was to eliminate the use of all disposables in the school canteen.
Having noticed the incredible amount of plastic waste generated, Tan worked with canteen vendors to offer alternatives to plastic.
Although the school's management was largely supportive of the move, convincing the vendors to switch to reusables was the biggest hurdle due to the inconvenience of washing more utensils and cutlery.
Since 2018 though, the school has been reducing its plastic usage, doing away with disposables such as stirrers, straws and plastic cups.
"Some schools start with 'No Straw Tuesday or Thursday'. One day of the week no straws. That's too slow. I feel, at one point, just [implement] 'No Straw'. Anyone die of thirst? No? Nobody die of thirst."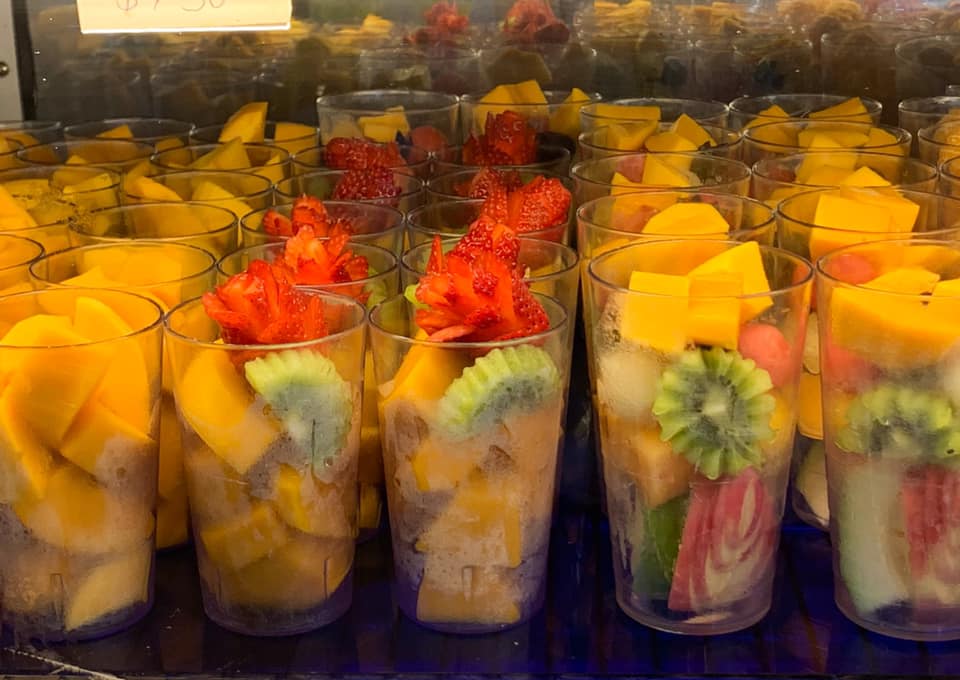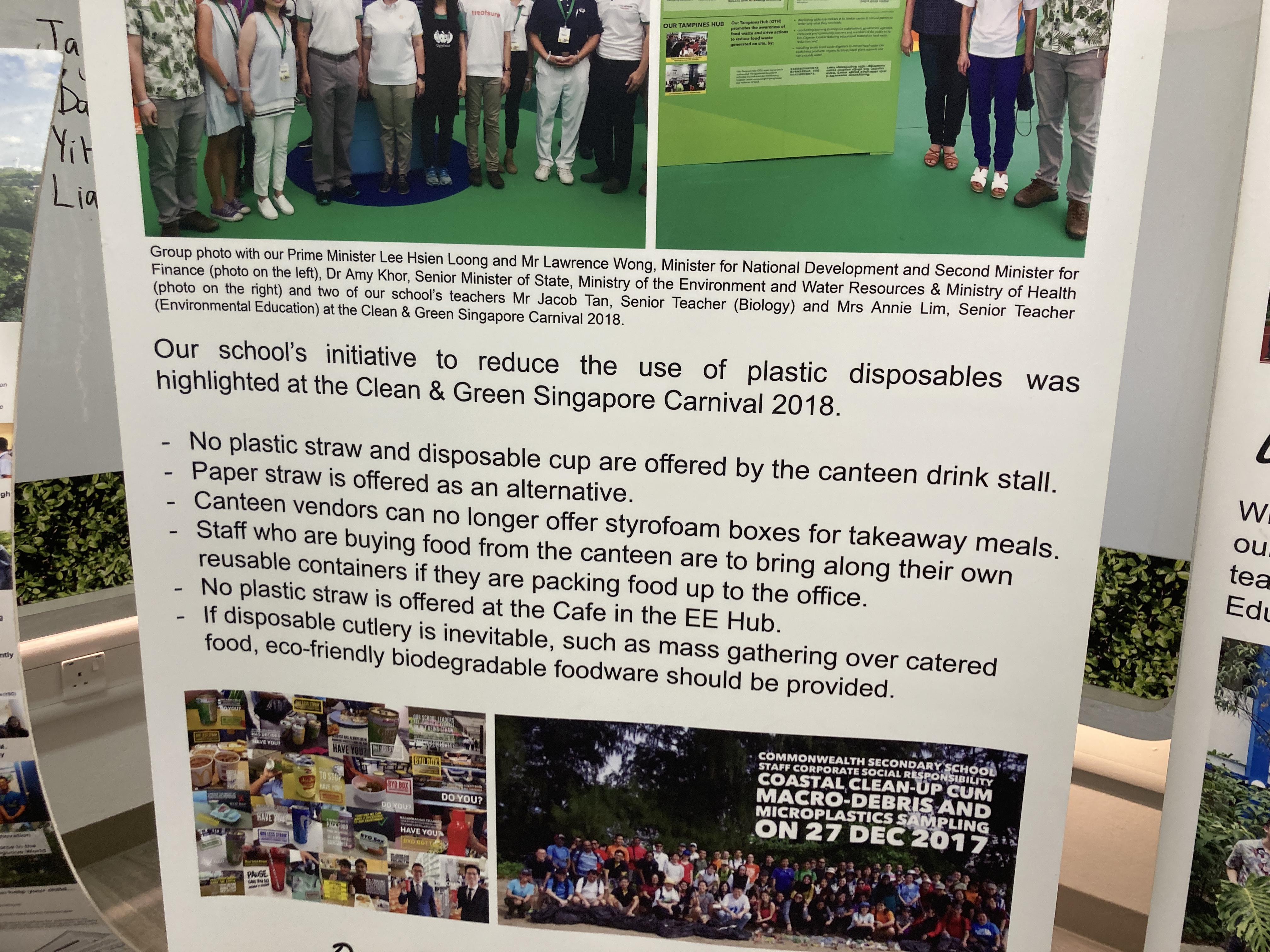 Tan considers one of his greatest achievements to be effectively putting a stop to the sale of bottled mineral water in the school.
This was no easy feat as the product was "actually selling quite well".
After numerous conversations between the canteen vendor and the school's administration, the vendor agreed to stop ordering in more bottles after finishing the existing stock, and the sale of bottled water was eventually phased out in the canteen.
To track its usage during the period before sales stopped, Tan would occasionally peek into the drink store to check how many cartons of the mineral water were still left, while waiting for the stock to deplete.
When asked if the drinks store's business might be affected, Tan cheekily remarks with the candour and ruthlessness necessary to progress such an impactful initiative: "Tell them to sell something else."
Of course, some compromise and adapting is required for such change. The drinks stall ended up improving their menu by offering not just fruit juices, but also cut fruits and agar agar.
Tan points out that especially in a school where water coolers are readily available around every corner, selling bottled water is impractical.
It took two years of educating vendors and students before disposables and bottled water was phased out.
A microcosm of Singapore
Tan goes above and beyond for the school because he has a vision in mind.
"I always say, I see the school as a microcosm of Singapore, and I want the students in the school to see how [our] national goals and agenda, how they look like in a school if we imagine our school as Singapore.

So I think that that is our role, to inspire other people to run the school like this to make sustainability not just [something] I teach in my classroom, but the moment you step into the school, it is a school experience."
In light of his achievements, Tan was one of 10 recipients of the National Environment Agency's 2019 EcoFriend Awards which recognise the efforts and achievements of individuals in Singapore who have made a significant contribution to the country's sustainability journey.
Considering how many projects and initiatives Tan has conceived and is managing, it's a wonder how he juggles his work.
Does he ever get tired of running around the school in his wellington boots, manning the farms, checking on the habitats and righting fallen potted plants?
"Sometimes I feel tired, [there's] some sacrifice, like lunchtime. But I do find joy in doing this, I do find the purpose and it brings me to go beyond the mundane job as a teacher."
And although Tan's life now might not be what he envisioned when he was young, hopeful and full of lofty dreams, he's certainly managed to make more than the best of it for himself and his students.
"[With what I'm doing now], I'm able to network with people outside of school, I have a greater perspective of what's happening. And I think actually, teachers should have this perspective and not just teach your textbook and then it's done.

This is more than just a job description."
This article is a collaboration between the Ministry of Education and Mothership on Earth that spotlights the green initiatives and features in schools.
Top photo courtesy of Jacob Tan and by Zi Shan Kow 
If you like what you read, follow us on Facebook, Instagram, Twitter and Telegram to get the latest updates.