Follow us on Telegram for the latest updates: https://t.me/mothershipsg
When a resident of Block 2 Hougang Avenue 3 stepped out the door of his flat on Wednesday morning (Jan. 4), he was greeted by an atypical sight.
Only wished to be known as Lee, he found that a large flag obstructed his usual view of the neighbourhood.
However, the flag was not in celebration of a joyous occasion. Instead, it was part of a sombre affair.
Elaborate wake setup
The purple-and-white flag in front of his doorstep bore the Mandarin character "奠" (pronounced diàn in hanyu pinyin).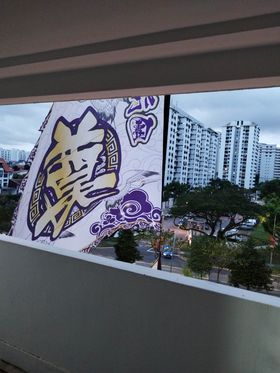 It means to place offerings and pay respects at the altar of the deceased.
Peering over the railings, Lee found out that the flag was part of the decorations for a wake taking place downstairs.
In footage shared with Mothership.sg, a total of five flags appear to be hung from a higher floor of the block and tied down at the ground level.
In the foreground, four flags can be seen, connected in series of twos.
A fifth, standalone flag is visible in the background, near the lift shaft.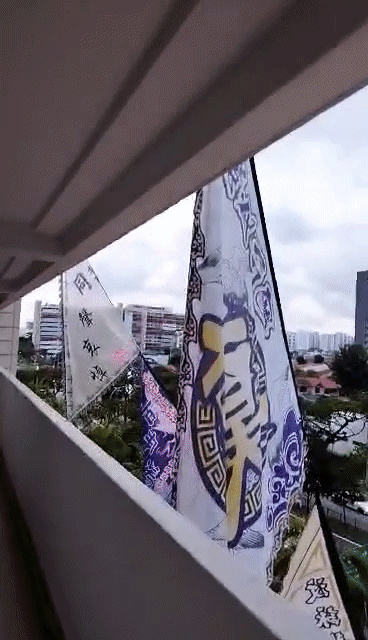 Each flag contained messages of grief.
Besides the purple-and-white flag that greeted Lee in front of his door, a white one behind it featured characters which translates to "our condolences".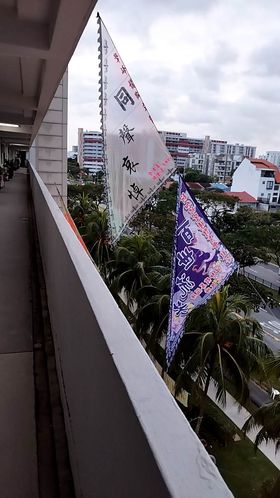 On the ground floor, banners could be seen placed near the pedestrian walkway and the main road.
A tent had also been set up, presumably to host the wake.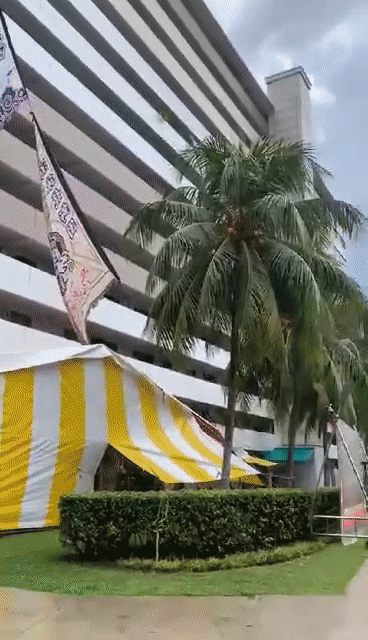 Size of flags
From the videos, the flags appear to extend beyond the floor Lee filmed from, which seemed to be the sixth floor.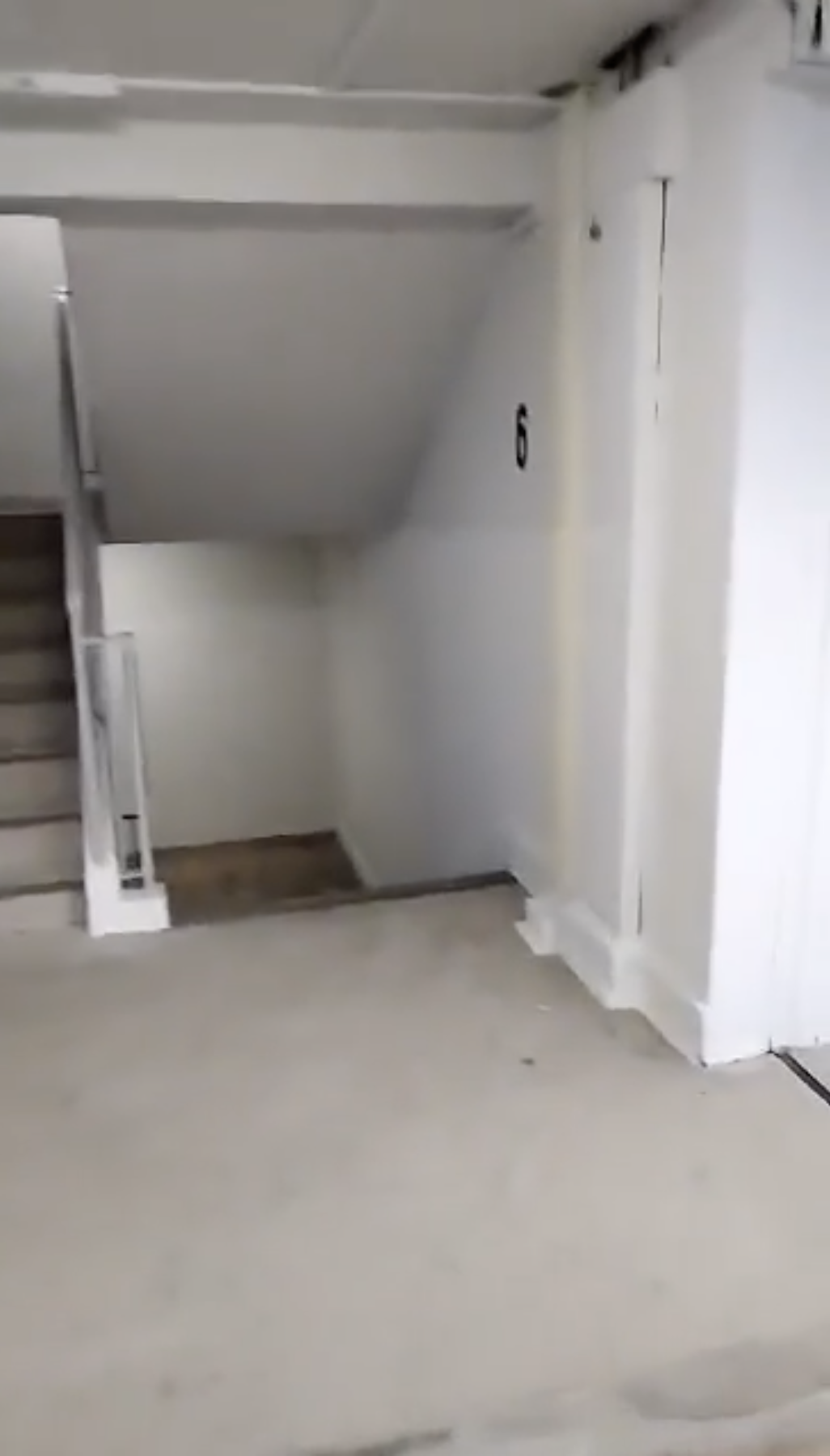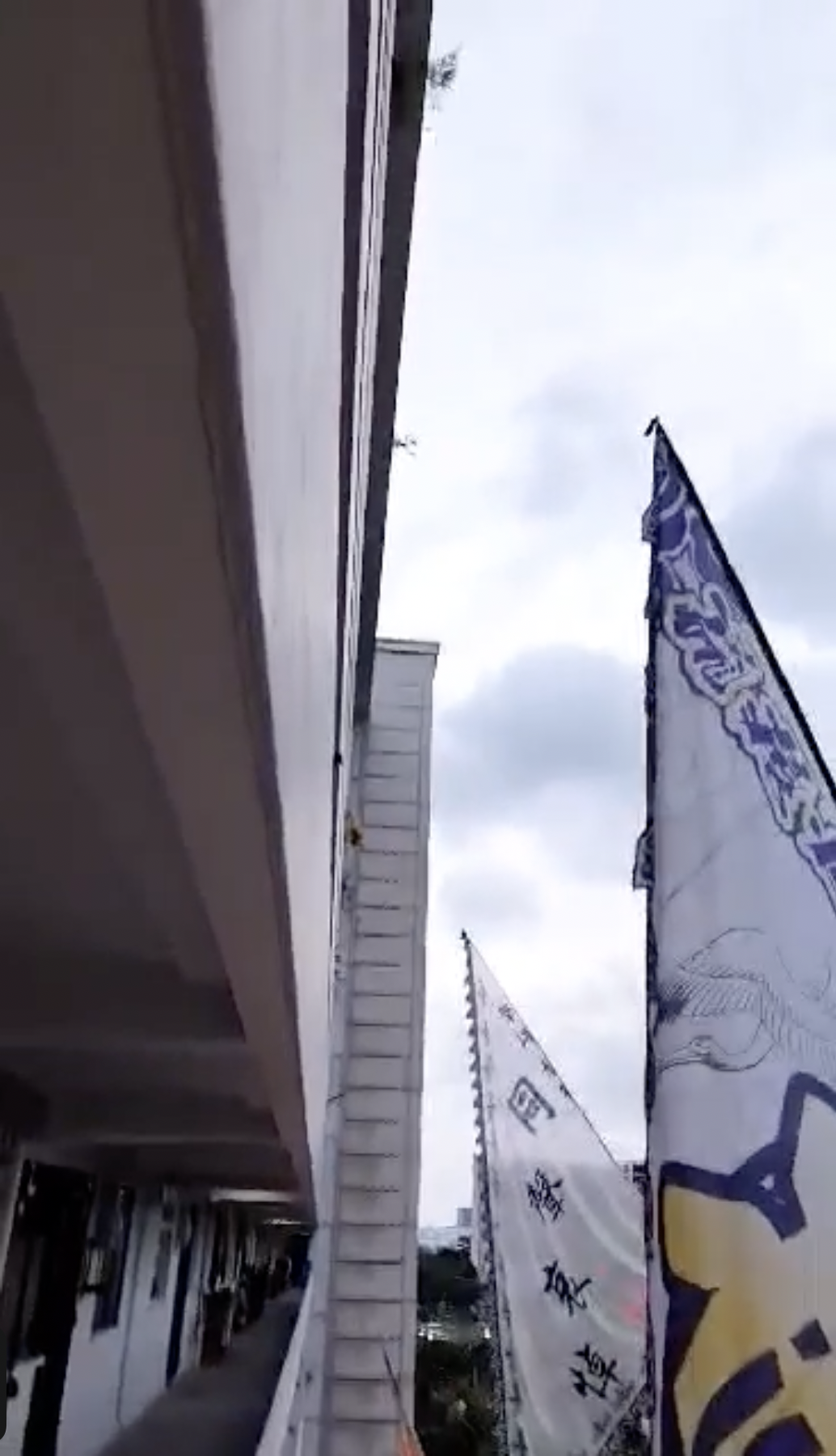 According to PropertyGuru, the Hougang block has a total of 13 floors.
From the ground, the large size of the flags appear more apparent.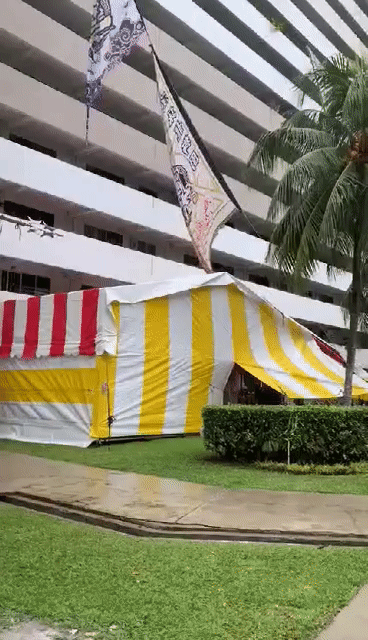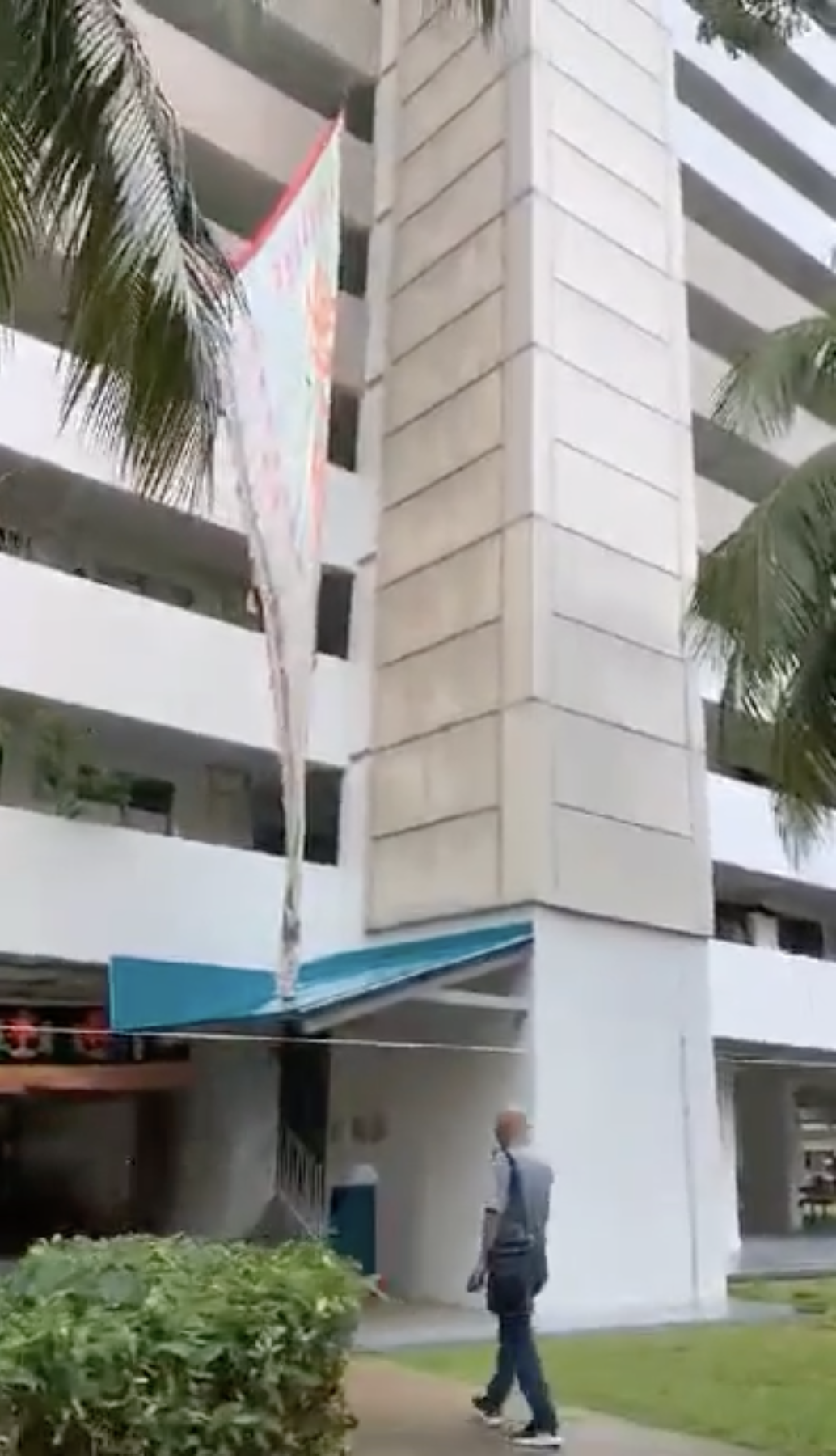 What resident took issue with
Lee, a resident at the Hougang block of 15 years, shared that the wake started on Tuesday (Jan. 3).
What he took issue with was that the company in charge of setting up the funeral decorations "did not respect" the living residents.
"I feel like the whole block is having a wake and funeral", Lee commented.
He had since submitted a feedback via the OneService App.
According to Lee, his feedback has been referred to the town council, who are looking into the matter.
Mothership.sg has reached out to Aljunied-Hougang Town Council for comments.
Mothership.sg has also reached out to the Association for Funeral Directors (AFD) for comments on whether there are guidelines on the use of large banners and flags at wakes.
Earlier this year, guidelines for the use of LED wreaths and inflatables at wakes were established by the National Environmental Agency and the AFD following public concerns on their use.
Top image courtesy of Lee
If you like what you read, follow us on Facebook, Instagram, Twitter and Telegram to get the latest updates.