Follow us on Telegram for the latest updates: https://t.me/mothershipsg
Commuters rushed to the aid of a wheelchair user, whose device got stuck in the platform gap at Botanic Gardens MRT station on the Circle Line.
A TikTok user shared a video of commuters helping the woman, eventually pulling her up to safety.
The front wheels of the wheelchair got trapped in the gap between the train and the platform, Ng Chan Cheok, head of SMRT circle line told Mothership.
What happened?
A commuter at Botanic Gardens MRT station activated the passenger emergency communication (PEC) button on Jan. 2 at around 4:40pm, to call for help when a wheelchair user had her chair's front wheels stuck in the gap between the train and the platform, said Ng.
As seen in the video by the TikTok user, Sakil Khan, the trapped front wheels were caught in the narrow gap after they appeared to have slipped in.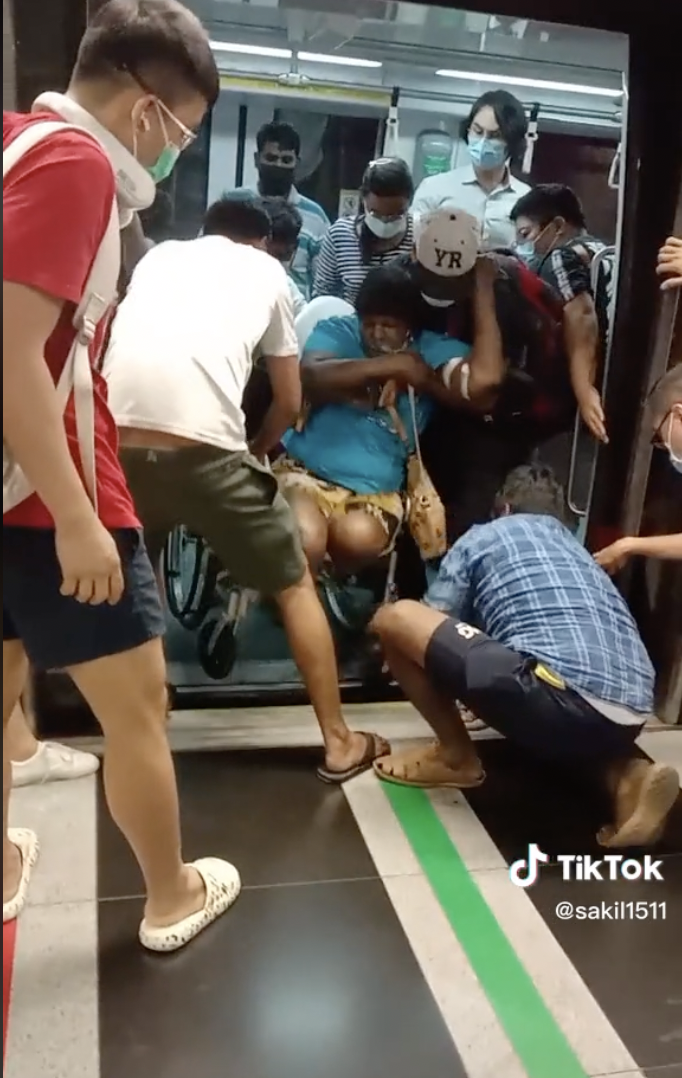 The wheelchair tilted downwards as a result of the wheels slipping into the gap.
The woman had to hold onto a passenger behind her to keep her from falling off the seat.
Passers-by rushed to the woman's aid.
Help came
In the video, two men were seen crouching on the ground trying to pull the wheels out of the gap.
Another two were pulling the wheelchair up from the side.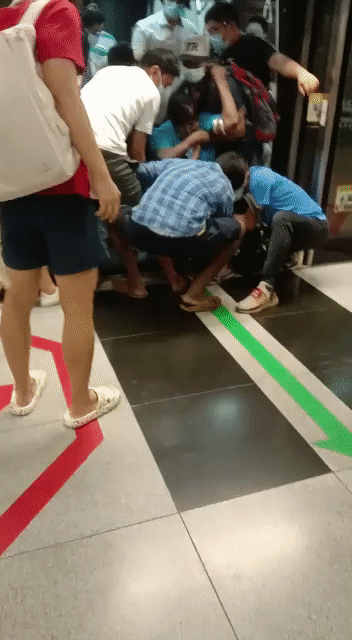 Others were seen trying to hold the MRT doors open.
In the original video seen by Mothership, commuters could be heard discussing how to free the wheelchair.
One communicated to the others:  "Stuck, stuck."
Another counted down as they successfully pulled the chair up and out together.
The train stopped at the station for about 3 minutes, Sakil shared, which was enough time to get the wheelchair out.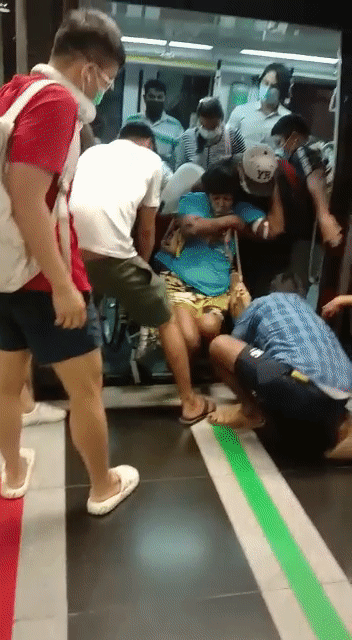 Ng added that it was after the commuter in the wheelchair said she was alright that the train service resumed.
Comments
Many commenters praised those who came to help the woman.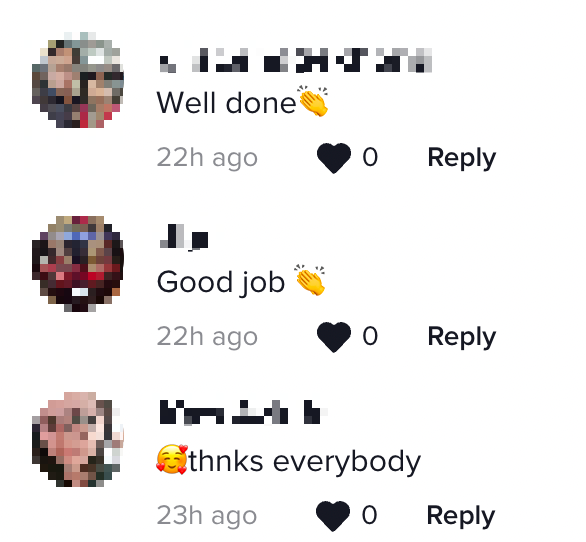 "We would like to thank all the commuters who helped their fellow commuter. It is heartwarming to see such a shining example of caring for one another in our community," Ng added.
Ng encouraged those with special mobility needs to approach SMRT staff for assistance with boarding and alighting from trains.
Top images via Sakil Khan/TikTok.
If you like what you read, follow us on Facebook, Instagram, Twitter and Telegram to get the latest updates.