Follow us on Telegram for the latest updates: https://t.me/mothershipsg
A male BMW driver in Guangzhou, the capital of Guangdong province in China, was arrested after killing at least five pedestrians and injuring 13 others by driving his car into crowds.
BMW driver goes on rampage
The 22-year-old male driver, surnamed Wen, went on a rampage, ploughing his black BMW SUV into pedestrians at the four-way intersection on Tiyu East Road and Tianhe Road in Guangzhou.
Guangzhou police wrote on Chinese social media platform Weibo that the incident happened during rush hour at 5:25pm on Jan. 11, 2023.
BBC quoted an eyewitness and reported that Wen "deliberately" and "maliciously" drove his car into pedestrians who were waiting at the zebra crossing.
He stopped briefly, made a U-turn, and continued driving towards other clueless pedestrians, including a traffic police officer in a neon yellow vest, running over them.
Tossed bills into air
Wen then stopped his car by a sidewalk, got out of the vehicle, and started aggressively tossing what appeared to be 100 yuan (S$19) bank notes into the air, based on several photos and videos of the incident.
As he did this, a traffic police officer limped towards Wen from behind while another approached him from the side.
Noticing the second officer approaching him, Wen high-tailed it while the official gave chase.
He was stopped and held down by bystanders, before the authorities took over and arrested him, based on eyewitnesses' accounts.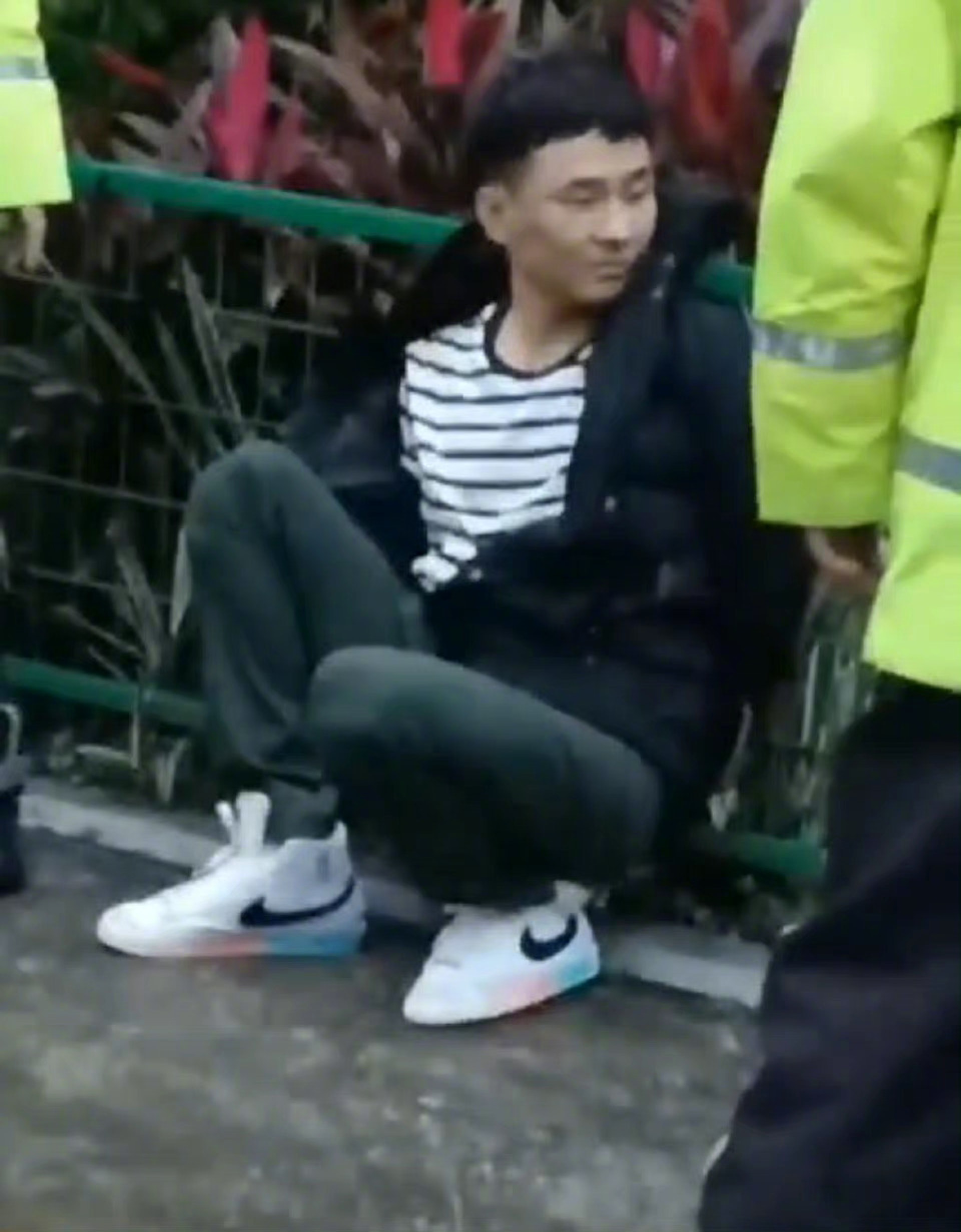 Guangzhou police wrote that its officers and medical personnel were immediately dispatched to the scene.
Five dead, 13 injured
Describing the aftermath on Weibo, a supposed eyewitness said the site was still filled with ambulances and traffic police attempting to retrieve the injured and dead individuals an hour after the incident.
Warning: The following photos may be distressing.
Photos of the incident showed a woman lying facedown, a man crawling towards other pedestrians who have been struck down, and shoes and various other articles of clothing strewn across the road.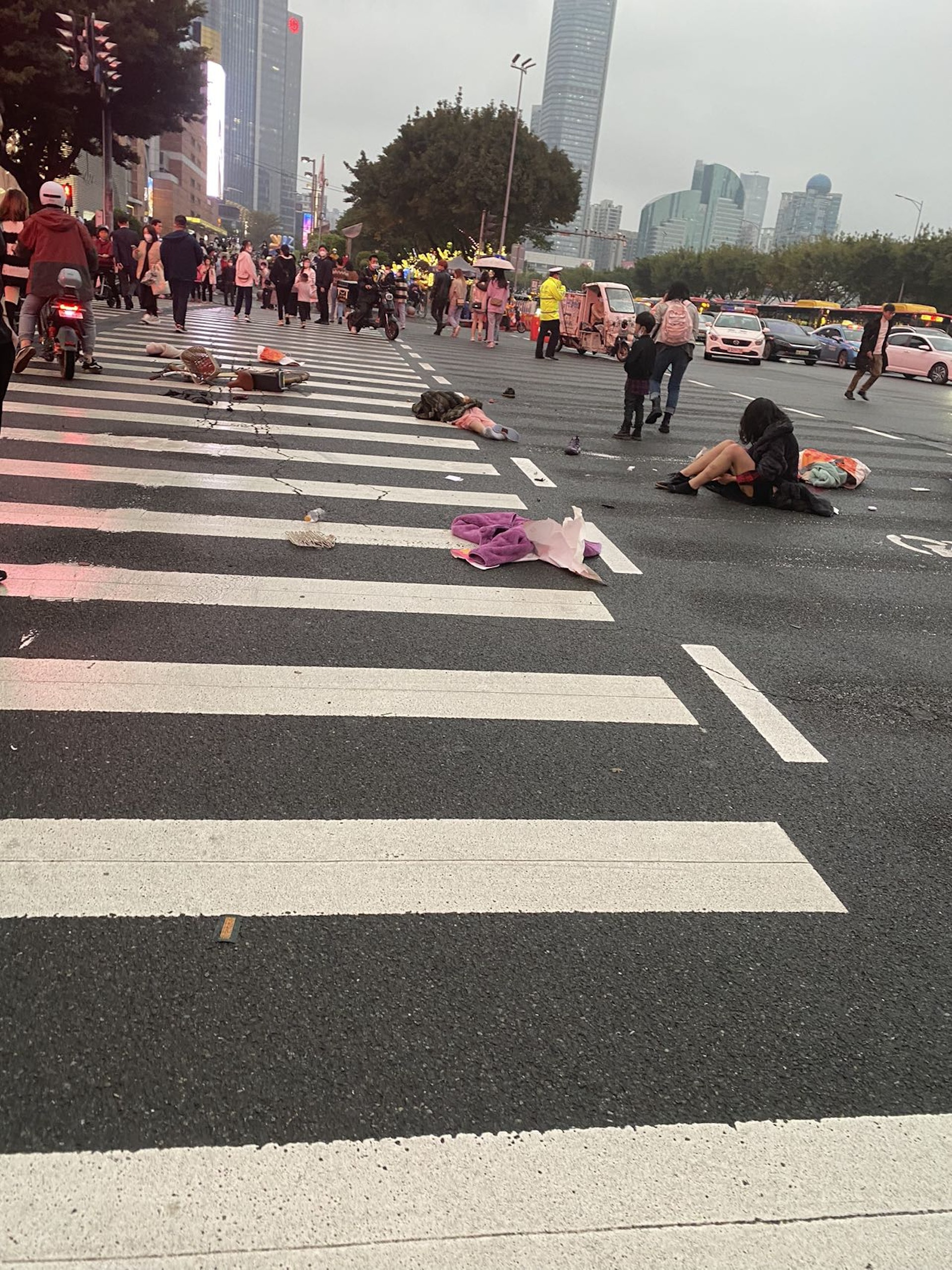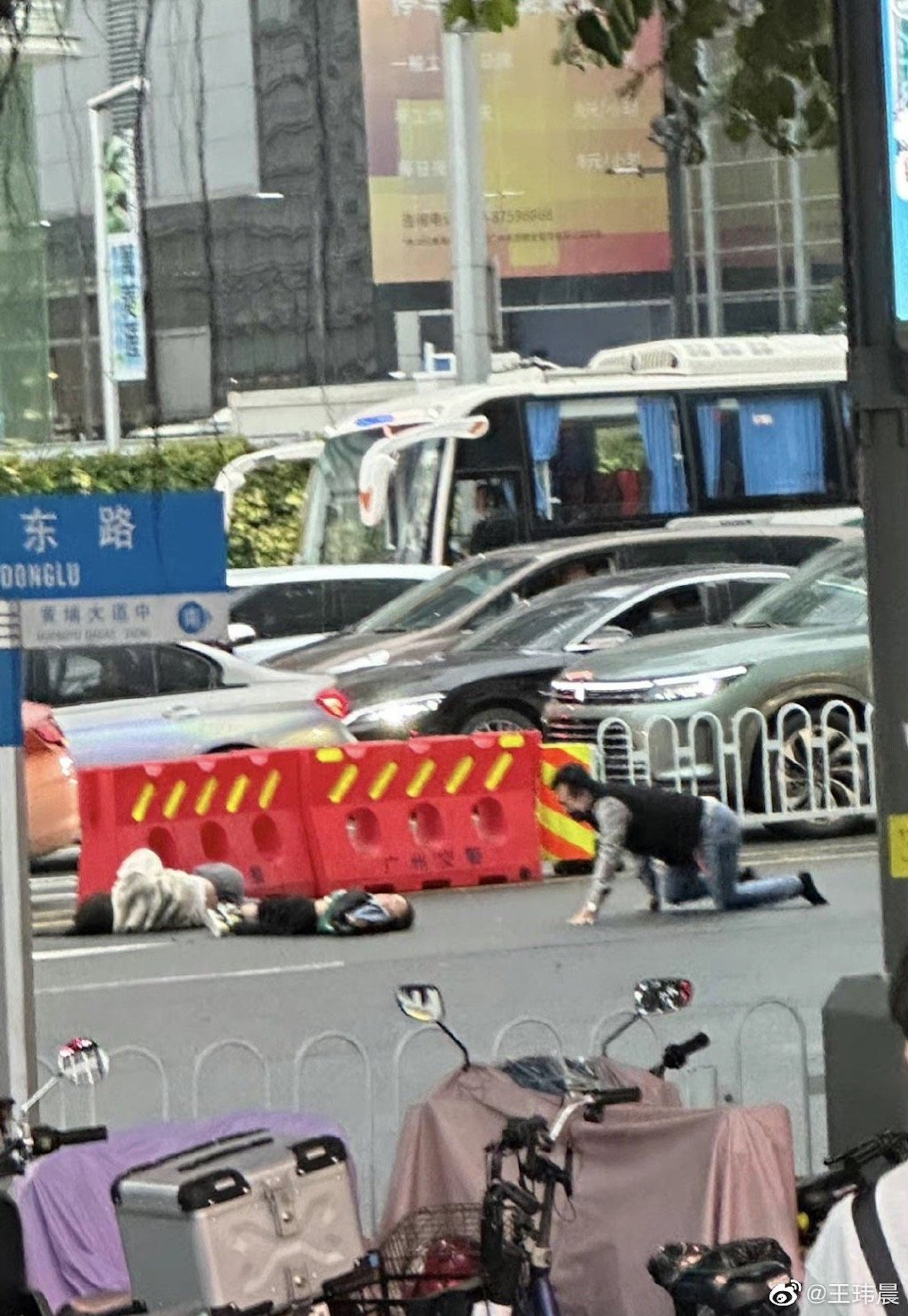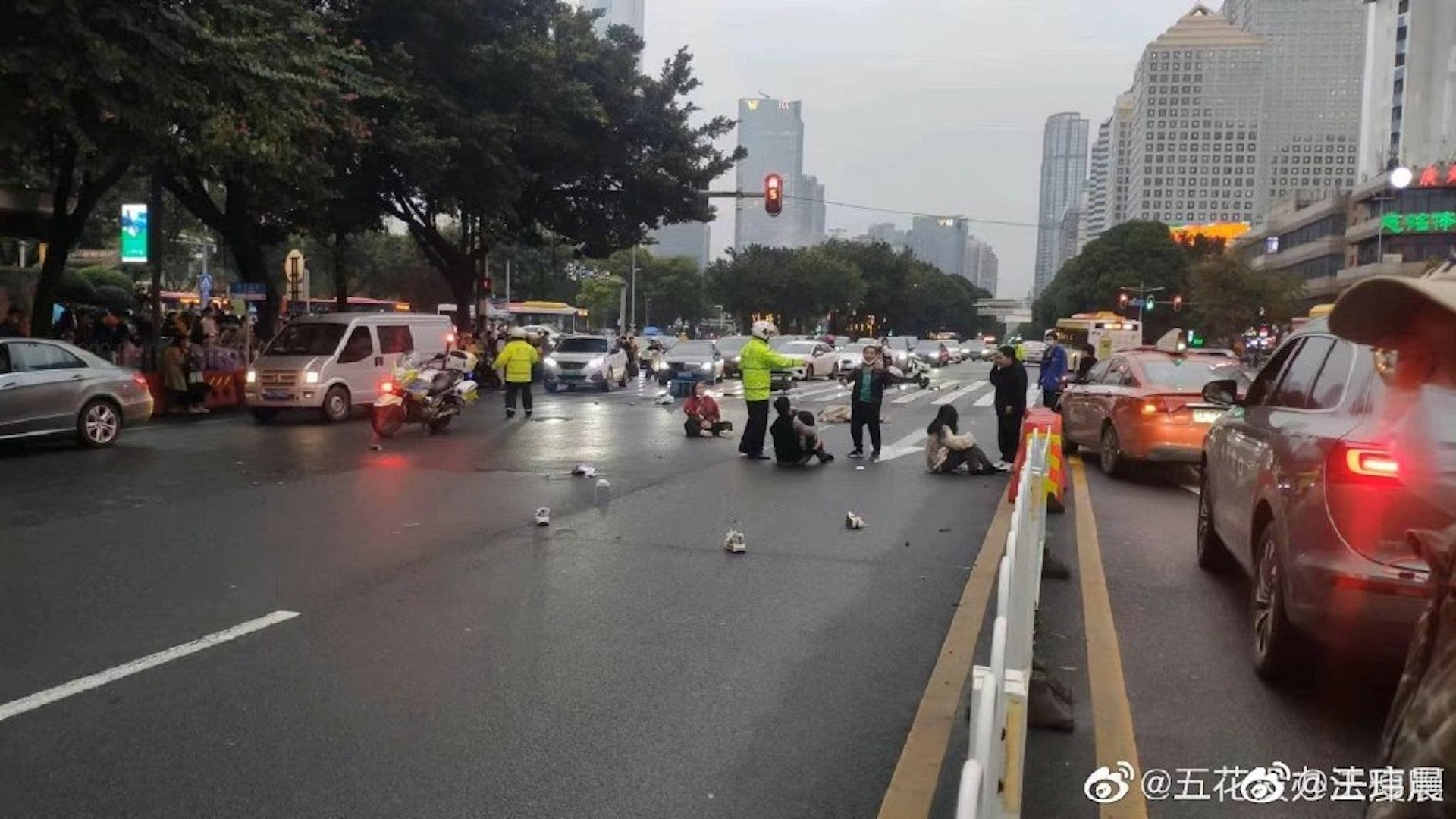 The battered BMW appeared in a separate photo with its bonnet dented and headlights smashed.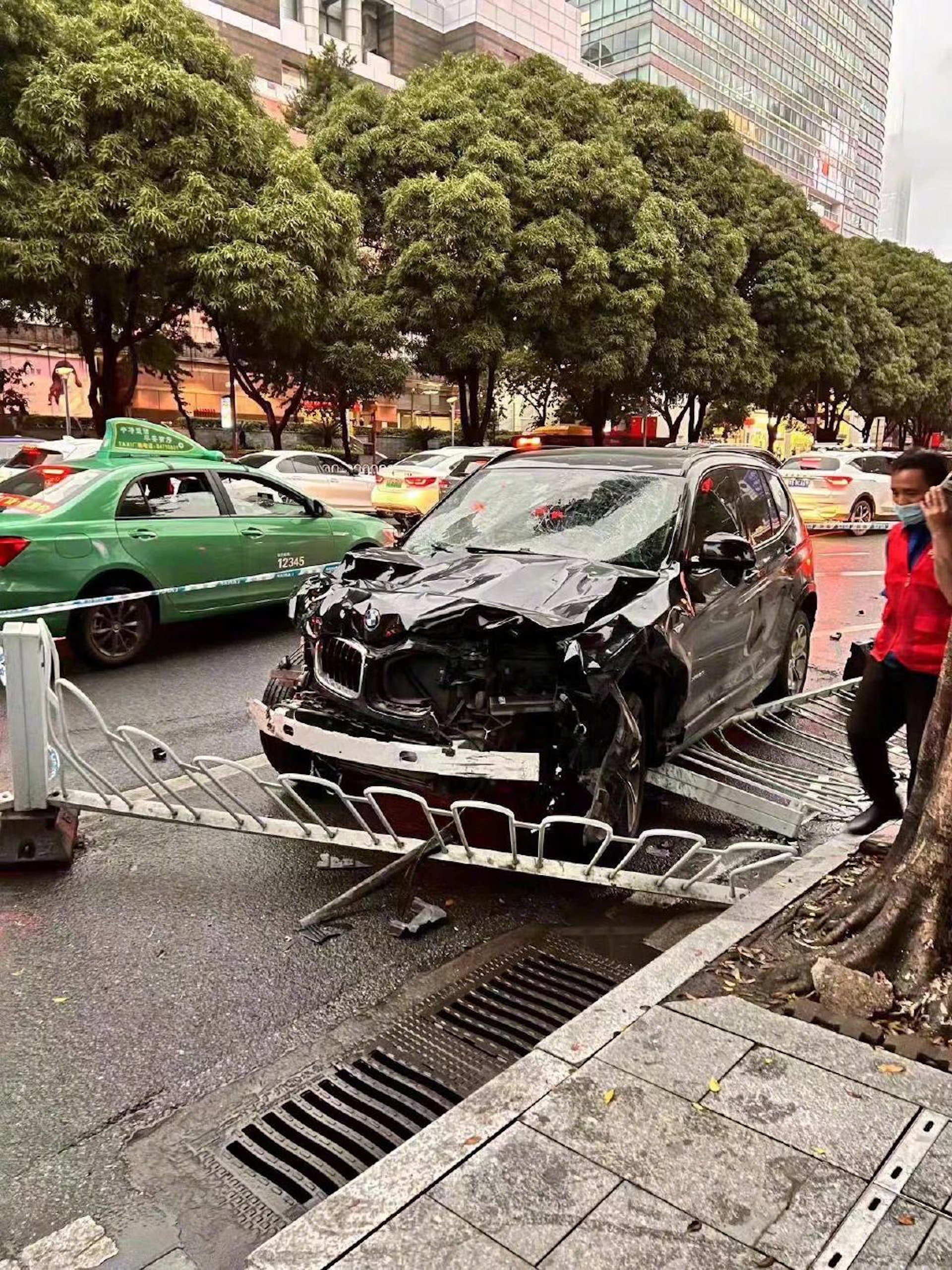 At least five pedestrians were killed and 13 were injured.
Guangzhou authorities are investigating the incident.
You can watch videos of the incident below.
Top image from Weibo
If you like what you read, follow us on Facebook, Instagram, Twitter and Telegram to get the latest updates.