Follow us on Telegram for the latest updates: https://t.me/mothershipsg
If you are those who live for coincidences, imagine what it would be like if you were delivering food for a living and so happen to get to pick up and deliver an order to your significant other's home.
This was exactly what happened to a food delivery rider in Singapore recently, who took to TikTok to document his experience being on the receiving end of some luck -- plus love and a S$10 tip.
The man, who goes by kha1zuran on the platform, shared in a video that he received his girlfriend's food order on the GrabFood app and recognised the address immediately.
"Laughing as soon as I saw the blk & unit number," the video caption said.
The clip, posted on Jan. 12, has received more than 205,000 views so far.
The video
The 32-second video first showed the rider collecting the food from the eatery, with an in-video caption that read: "POV: your girlfriend order Grabfood and you are the rider."
On the top left side of the clip, there was a screenshot of the order on the app.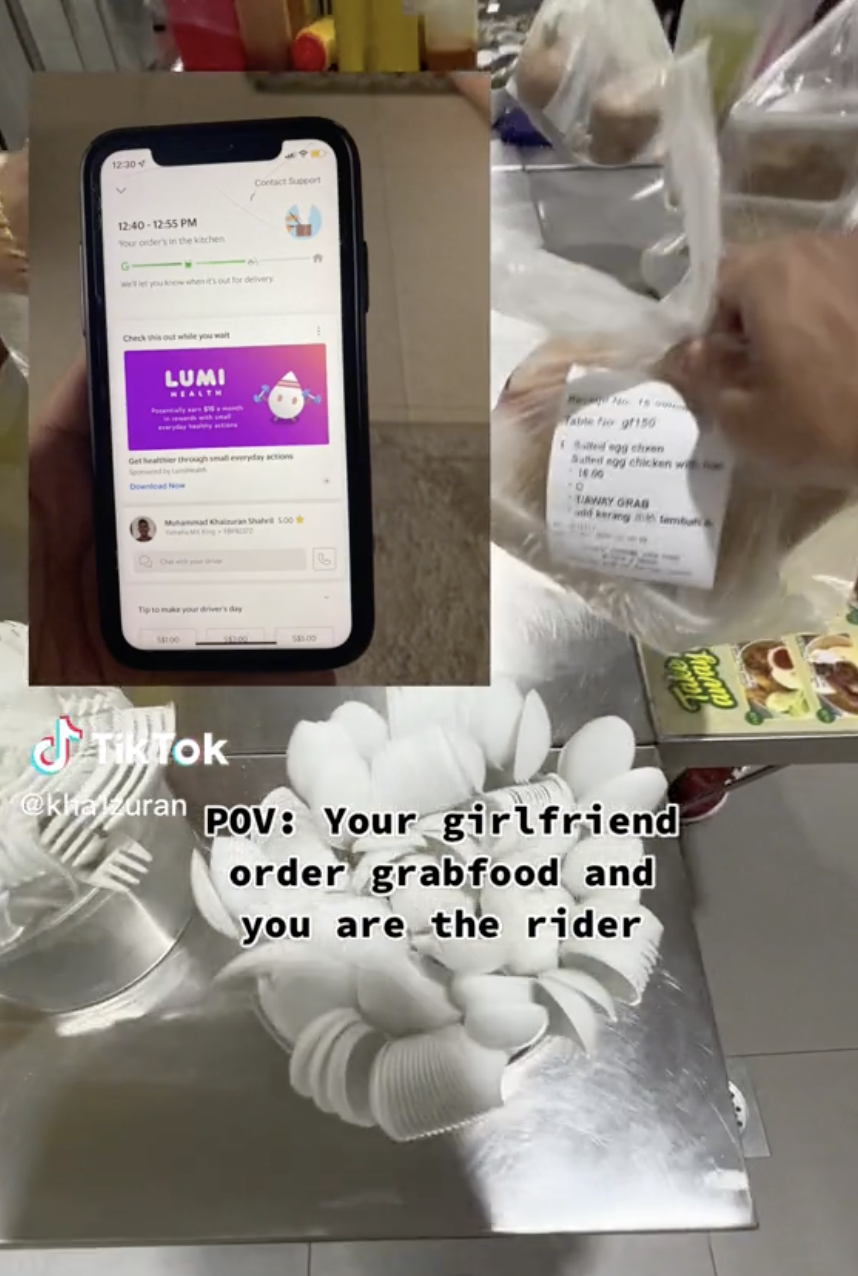 "Girlfriend, I'm coming, wait for me, girlfriend," he said, holding on to the order.
Delivery time
Right outside her front gate, he shouted: "Hello Grabfood, hello hello."
He called out and rang her doorbell.
It appeared that his girlfriend knew of her boyfriend's arrival and came out with her phone in hand, filming him and giggling as her food was being delivered.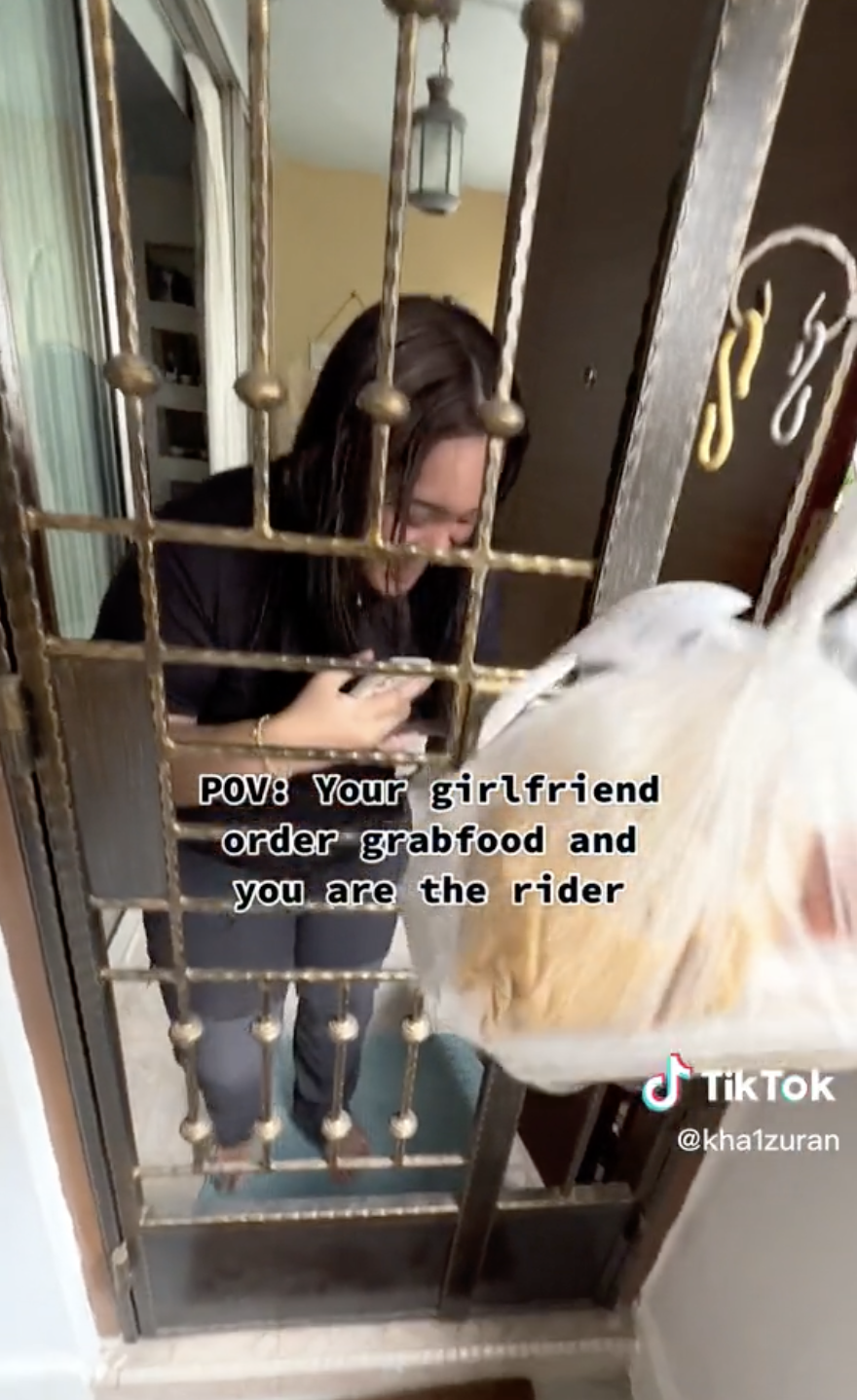 This was so as the GrabFood customer is notified about the arrival time and delivery personnel name beforehand.
The TikToker pointed to a S$10 note in his girlfriend's hand and said: "Wah got tip already sia."
After opening the door, the girlfriend took her food and passed him the cash, to which he responded: "S$10 only ah?"
The rider ended the video by saying: "Bye bye, see you later."
"This is so cute"
The video received over 22,000 likes so far.
Many commenters said the video was "so cute".

One commented: "This is the most wholesome thing I have seen in my entire week."

Images via kha1zuran/TikTok. 
If you like what you read, follow us on Facebook, Instagram, Twitter and Telegram to get the latest updates.