Follow us on Telegram for the latest updates: https://t.me/mothershipsg
PERSPECTIVE: In this 2022 essay "A Queen Returns", the author shares his struggles with self-esteem and body image, and explains how his drag queen alter ego, with heavy makeup, dramatic wigs and skimpy dresses, gives her newfound confidence.  
The essay was first published in The Birthday Book: (Re)Start. Mothership and The Birthday Collective are in collaboration to share a selection of essays from the 2022 edition of The Birthday Book.
The Birthday Book (which you can buy here) is a collection of essays about Singapore by 57 authors from various walks of life. These essays tell their stories of life in the city, as well as what it means to restart: at home, in their community, and for Singapore itself.
---
By Miss Jaye
Beyonce has Sasha Fierce. Mariah Carey has Mimi. Bruce Wayne has Batman. Marshall Mathers has Slim Shady. David Bowie has Ziggy Stardust.
I am Jay and I have Miss Jaye.
I grew up in an archetypical family: dad, mum, myself and my sister, born two years younger than I.
Your standard, picture-perfect family. Life was standard. Normal. Run-of-the-mill. Dad worked, Mum worked, and my sister and I went to school.
Everything about my life was commonplace. I know I make it sound like a bad thing, but it really was not. It was, at worst, trite.
Until it was not.
Family structure collapse
My dad met another woman and decided he wanted to be with her, choosing to leave the three of us. The perfect family portrait, now marred by infidelity and divorce.
We begged him to stay, but he left anyway. My sister and I continued to live with mum after that.
Mum worked hard and became a single parent. Some days, in the midst of the tedium of the mundane, daily life, it would feel like nothing had changed.
Yet nothing was quite the same.
Our new family unit of three lived with other relatives, probably to provide mum with childcare options. It was not a terrible way to grow up since our relatives stepped up to plug the gaping hole from a now absent parent.
It would be a wound that would ultimately scab over but not fade entirely.
Entering the scene
There is a genetic streak in my greater family for creativity and artistry.
I have uncles that draw and were able to paint murals on family walls. I had aunts that sew and cousins that were skilled Ikebana florists.
I discovered I may have some semblance of that DNA but applied to the trifecta of stage work: make-up, performance and costumes.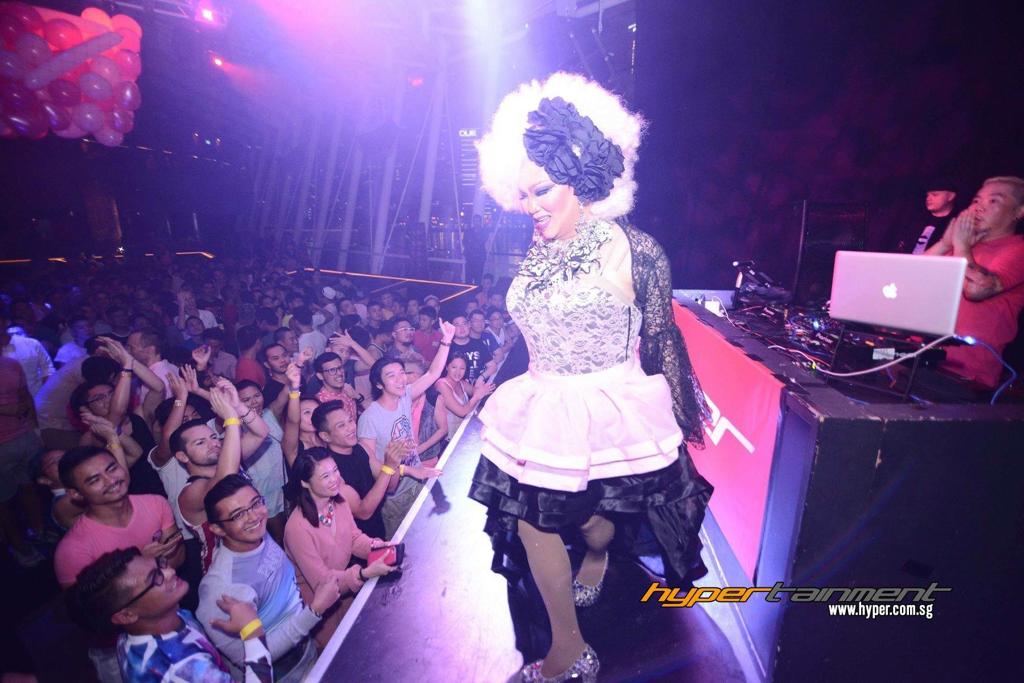 While most guys were learning about face paint vis-a-vis their time in the army, I found that I was adept at creating gorgeously painted faces, designing vavavoom costumes and choreographing kick-ass stage performances.
I cut my teeth at one of the foremost clubs on the island, working long hours for questionably low pay but with a stalwart team of dancers and performers that made things worthwhile.
Being part of Singapore's nightclub scene meant that I keep diametrically opposite hours from most of the world. As the night gives way to dawn, I'd be just settling into bed.
I wake when people are partaking in their lunch, run my errands and potter about the house when people are in the concluding dregs of their work day. And when they get off work and go in search of a fun evening out or drinks with friends or clients – my work day begins.
I oversaw programming: conceptualising and planning shows, events and festivals to drum up patronage, promote drink sales and encourage what our industry calls "flower garland" spend.
Nightclub life is not for the faint-hearted.
It has politics, glamour, and intrigue; it has divas, drama and tons of alcohol. And money. There is never a dull day – or should I say, night.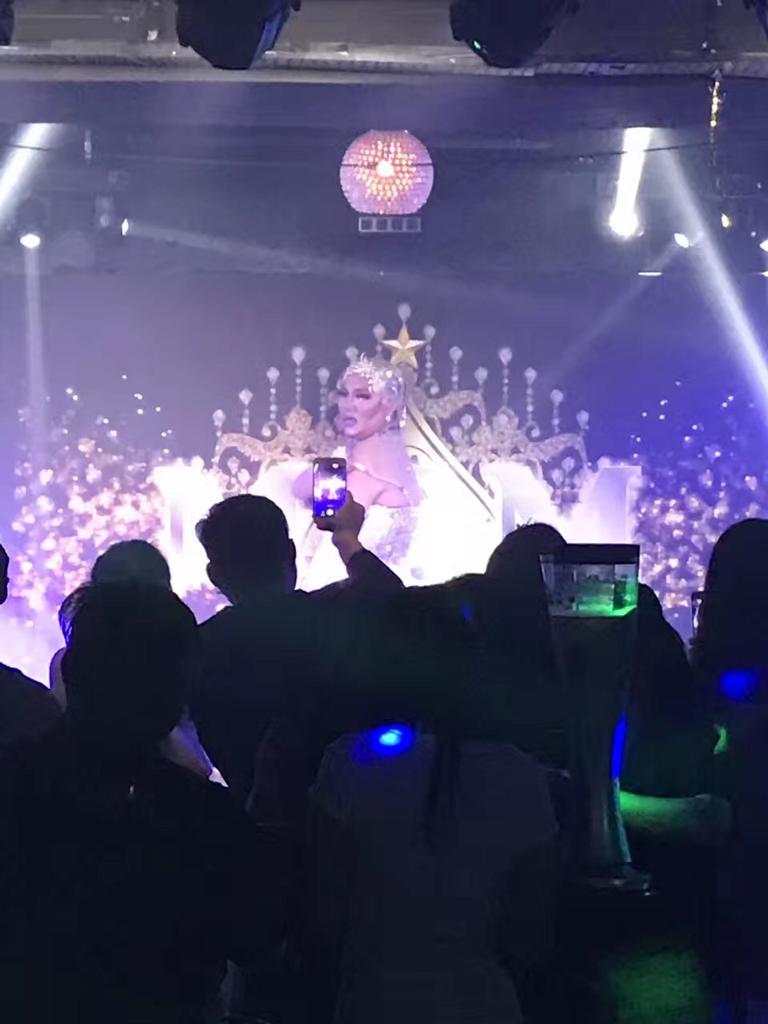 Being a drag queen
Drag shows, back when I started, were virtually unheard of and unseen in the local scene. I, along with a few others, were the first to explore this space.
Long before the likes of the Kardashians introduced contouring as a mainstream make-up technique, the drag queens of yore like the inimitable Ru Paul, had already been deploying it, sculpting faces to glamourpuss perfection.
And Miss Jaye was born. It was like finding and owning my inner Sasha Fierce.
Where I was on the plump side and had a slightly hunched posture that made me seem more hefty and cumbersome than I actually was; Miss Jaye, with her killer heels, big hair, corset, sultry and pouty lips owned the stage.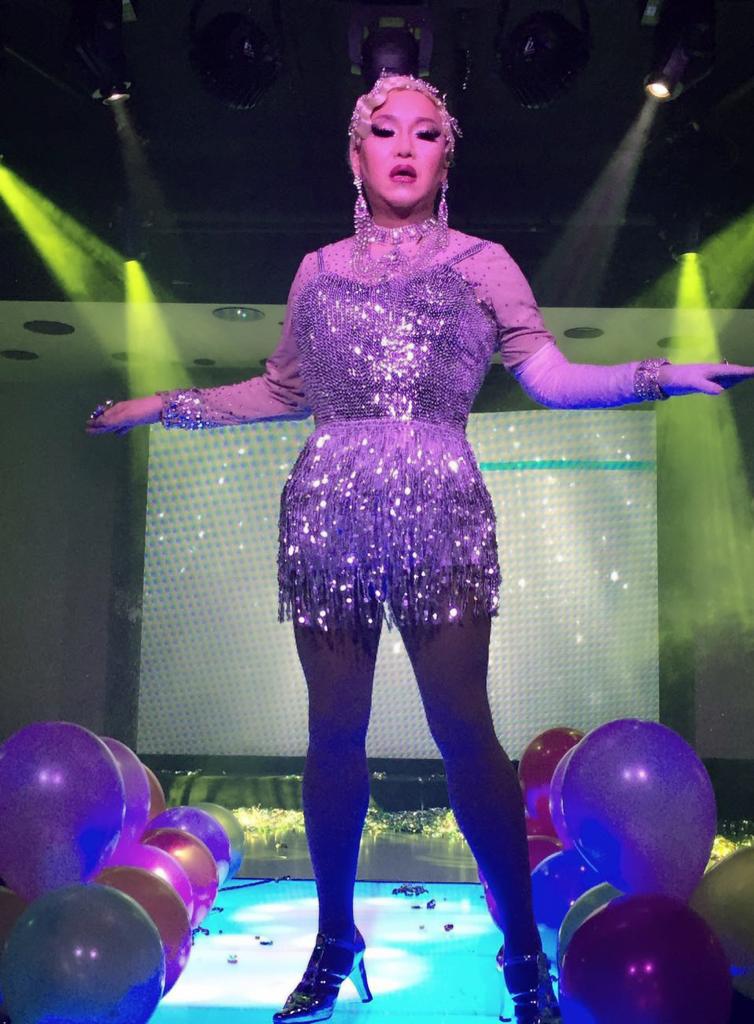 You would not give me two looks if you passed me by on the streets, but Miss Jaye was captivating.
Where I struggled with my self-esteem and body image, Miss Jaye was confident, funny, witty and charismatic.
My drag shows would pack the club to capacity. I travelled and performed at clubs around the region. I even mentored up-and-coming queens.
In some ways, Miss Jaye gave me a new lease on life.
The drudgery, pressures and discomforting realities of work and life all kept at bay as I morph from Jay to Miss Jaye. A shield slides into place.
I imagine this might be a little like when Peter Parker puts on his Spidey suit and becomes Spiderman.
Overcoming challenges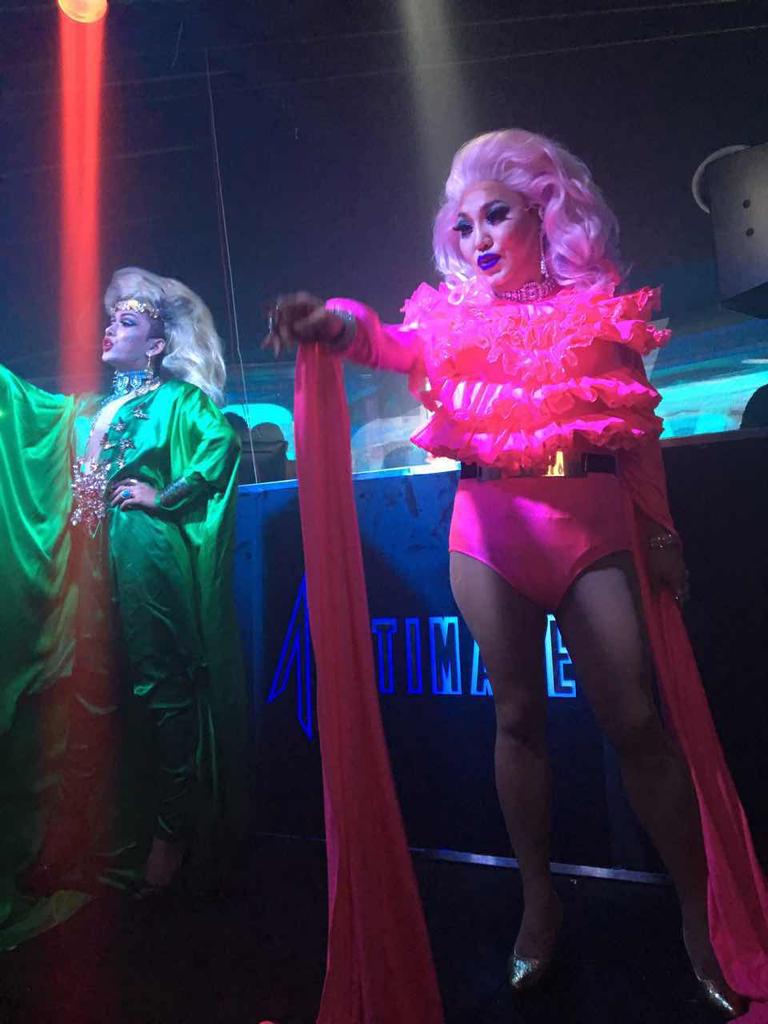 Several years ago, I lost four of my toes to diabetes, and along with the impending pandemic and my need for a change of scene and pace, I stepped out of the proverbial (drag queen) limelight and hung up my crown.
Physically, I had to relearn how to walk with stability in normal track shoes, a far cry from the stilettos I would don to strut about on stage.
Unsurprisingly, my confidence dipped significantly. Career-wise, as a veteran on the nightclub scene, I took on a more communications and public relations weighted portfolio.
Even that was trying with all the shutdowns, safe management measures and ever-changing goalposts. But my crown was merely in storage; my break was but a sabbatical.
As the world reopened; I, too, found myself itching to re-emerge. I agreed to come on board at a hot new club and began prepping for Miss Jaye's big return to the stage.
And, boy, did the full house give her a rousing welcome back.
Images courtesy of Miss Jaye
If you like what you read, follow us on Facebook, Instagram, Twitter and Telegram to get the latest updates.