Follow us on Telegram for the latest updates: https://t.me/mothershipsg
In 2022, Carissa Yap was going through something of an existential crisis.
The 22-year-old business student was in the last year of her degree programme at the National University of Singapore (NUS) and experiencing the kind of anxiety-inducing ruminations that often visit individuals approaching a big life transition.
"I'm not trying to sound cliche, but you know, as I was about to graduate, I had questions of, you know, who am I as a person?" Yap told me.
"What do I want to do? What is my purpose?"
For many young people, such questions are answered by undertaking activities like a soul-searching solo trip overseas, religious enlightenment, or self-help books.
Instead, Yap — without telling any of her friends or family — decided to join the Miss Universe Singapore beauty pageant.
"I sort of saw it as a chance for me to discover more about myself," she explained.
"When I put myself out on that platform, I have to be very sure of who I am as a person. I can't hide any part of me anymore."
She didn't know it at the time, but in a few months — standing in front of a small crowd gathered at Caldwell House at Chjimes in October 2022 — Yap would be crowned 2022's Miss Universe Singapore.
Breaking out of her shell
I first met Yap at a cafe in Paya Lebar, where Miss Universe Singapore has its offices.
She was accompanied by Valerie Lim — the local organisation's national director and herself the winner of the 2011 pageant — and the pair towered over all other shoppers as they strolled over in heels and elegant clothes that oozed glamour.
Yet, it hasn't always been in Yap's nature to stand out from the crowd.
Instead, Yap said that as an adolescent she was "very introverted" and "shy".
"Maybe it's also because I was raised by a single mother. So I think that growing up, maybe that has made me a bit more self-reflective in a sense, and less extroverted."
Wanting to break out of her shell in secondary school, Yap pursued opportunities to dabble in public speaking and event hosting.
But it was another metamorphosis that intrigued her the most.
In 2021, Nandita Banna took the Miss Universe Singapore tiara en route to a top 16 place at the global Miss Universe beauty pageant.
It was an inspiring turn of events for Yap, who had known Banna from their time attending Raffles Institution.
"I saw Nandita's journey — how she'd transformed herself from being shy and reserved into someone who is so confident today, who is not afraid of sharing her own personal stories," explained Yap.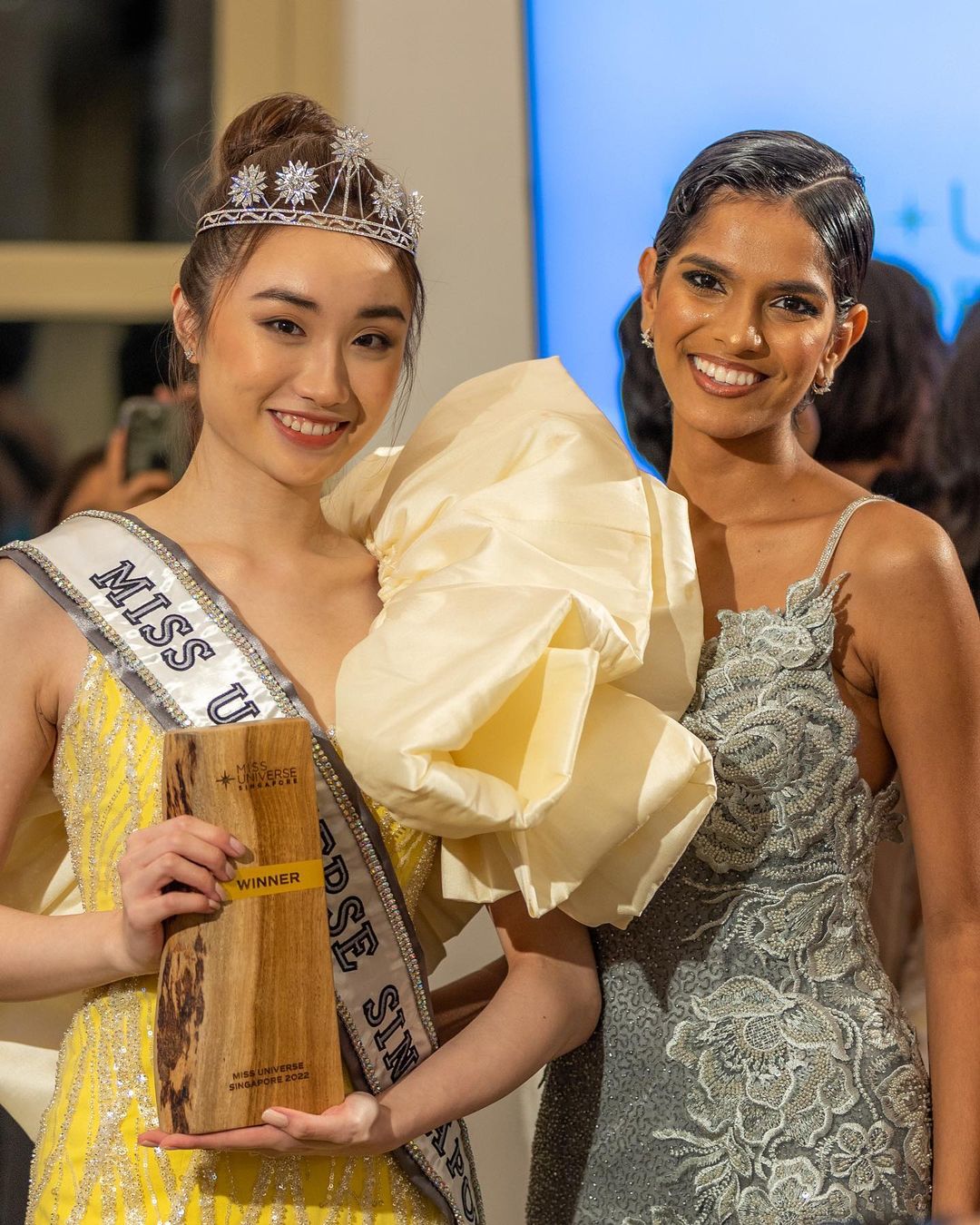 "Tell me something I don't know"
Motivated by the change she'd seen in her junior college acquaintance and by an urgency to do something big before she entered the working world, Yap took the plunge and auditioned for the 2022 Miss Universe Singapore pageant.
Applications for the competition opened in April, and girls were required to prove their aptitude in a range of areas including strutting down a catwalk and public speaking.
However, it was an interview with a panel of judges that Yap found the most challenging.
"The first thing I always tell the girls," said Lim, who as national director has a say in who makes it to the finals of the pageant, "is that you have to be comfortable dealing with both the light and darkness in yourself."
"Because when you come to fame on such a visible platform, people will dig up everything and anything about you."
Yap experienced this firsthand after she was crowned Miss Universe Singapore when media outlets, in their rush to fill readers in on who would be representing us on the world stage, cobbled together a list of facts about the newly minted beauty queen.
One that caught particular attention was Yap's A-Level examination results — she had achieved five distinctions — which she suspects the outlets had derived from a throwaway remark on her LinkedIn profile.
Something that was not picked up, a testament to how private Yap is about the issue, was that she had grown up in a single-parent family.
At the interview stage of the Miss Universe Singapore application process, however, avoiding the topic proved hard.
"We ask very difficult questions," said Lim, who likened the process to a job interview filtering through candidates to find an ambassador of sorts for the country.
"We saw 40 girls in person from 200 over applicants, and that was when I remember [Yap] cried."
"I think the question was 'tell me something else that I still don't know about you'," remembered Yap, giggling.
She had already endured a gruelling spate of both written and verbal quizzing from the three-person panel, which included Lim, when this last query cropped up. "I really thought was, 'what else have I not shared?'" said Yap.
Immediately her mind zoned in on her family history.
"I've only always told my close friends about it," she said of her parent's divorce.
"I think for me to be able to share that during the interview — it was a big step for me. I remember crying at the interview. And I hardly cry.

Something just sparked in me at the interview, it allowed me to be true to myself, to come out and accept myself for all of the journeys and experiences that I've been through."
MINDSville and mothers
Today, Yap embraces her personal story, attributing various aspects of who she is now to her upbringing.
"Growing up, I saw my mum — a single mother — strongly independent, in a male-dominated field like finance. That's what made me want to be able to pursue something in that career as well," she said.
Yap has also allowed her background to bleed into the causes that she's using her platform to advocate for, an increasingly important aspect of being a beauty queen.
Referring again to the inspiration she gains from her mother, Yap said she hoped to spread a sense of strength and independence to those who might similarly be encouraged by her story.
One issue she has taken a particular interest in is helping women who are underbanked — a term used to refer to individuals who do have sufficient access to financial tools or services that many of us might consider staples, like credit cards or a long-term savings product. Today reported in 2019 that about four in 10 adults in Singapore were considered underbanked.
"I want to be able to give back to [women in male-dominated fields], and I see the underbanked community as an area that we're able to use finance for good and inspire other women entrepreneurs, as well who may lack access to financial resources," Yap said.
The other cause that Yap has chosen to champion is that of people with intellectual disabilities (PWIDs); her grandaunt is a resident at MINDSville@Napiri, a home that caters to the needs of PWIDs, and Yap has done some volunteer work with them.
At the 2022 Miss Universe pageant in New Orleans, which came to an end on Jan. 14, 2023, Yap represented both her causes during the preliminary swimsuit competition.
Draped over her bright yellow one-piece was a red cape — a new requirement at this year's edition of the contest. It had been designed together with residents from MINDSville and a network of stay-at-home mothers.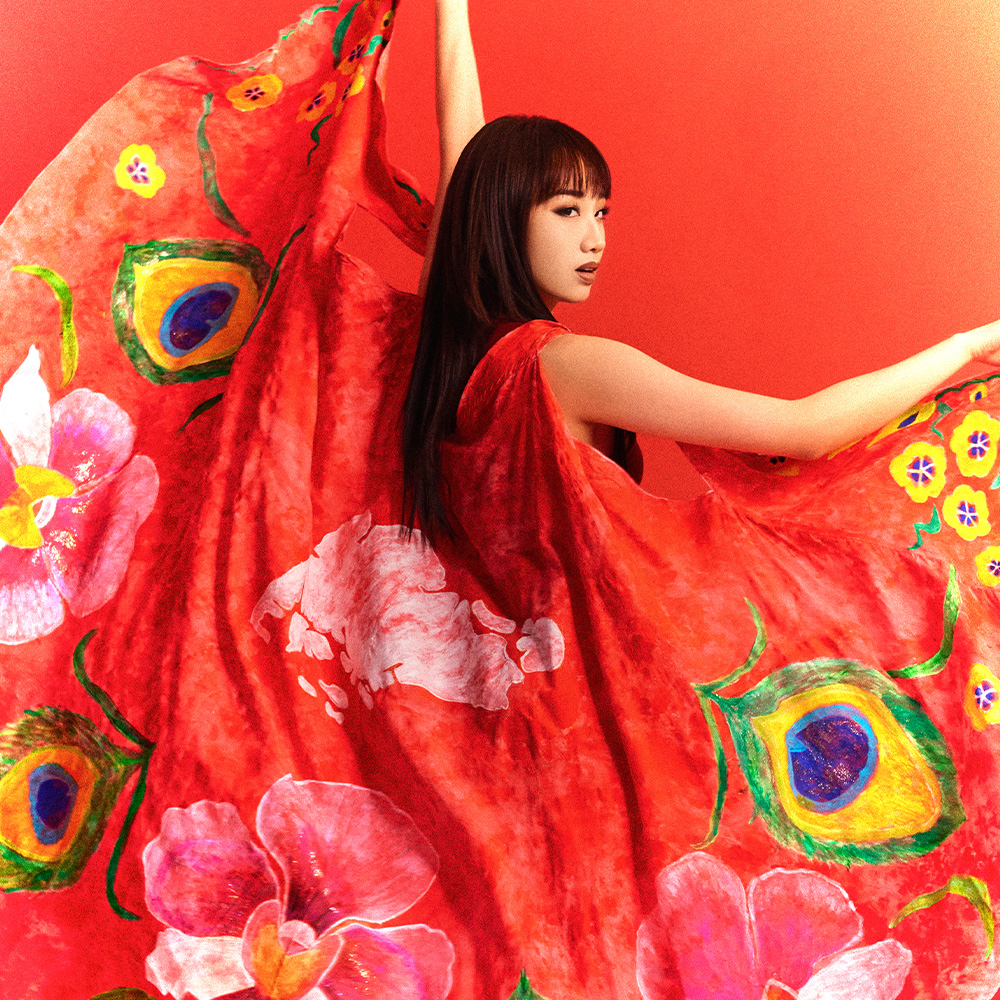 Living with scrutiny
A few weeks after I first met Yap, I had the chance to observe her in action, during a photo shoot for promotional material ahead of her appearance at the 2022 Miss Universe competition.
I watched as Lim coached Yap through the gamut of poses, gently correcting her charge whenever the latter stood in a way that betrayed her somewhat less than sky-scraping stature.
At 170cm, Yap would be comfortably taller than most women in Singapore, yet by Miss Universe standards she is on the shorter side.
For instance, while this year's winner, R'Bonney Gabriel from the United States, was also 170cm, she was dwarfed by the rest of the top five whose heights ranged from 178cm to 183cm.
It may seem a trivial matter, but the world of Miss Universe is one of intense scrutiny where expectations are sometimes untethered from reality.
"To tell you the truth, nobody likes a winner," Frederick Lee, the designer of Yap's national costume, said to me. He was referring to several nasty comments that had followed Yap's crowning as Miss Universe Singapore.
As a judge at the local pageant, Lee told me that he had fought for Yap to be given the tiara after she caught his attention with the way she came alive on the night of the final.
He added that in the past he had seen previous winners of the Miss Universe Singapore pageant break down because of online detractors.
"At this stage, it's not about beauty anymore. It's about the mental aspect," said Lee.
"She has to be strong otherwise it will affect her performance."
2022 Miss Universe
Any doubt that Yap would shrivel under the spotlight on the international stage was put to rest on the first night of the preliminary round of the 2022 Miss Universe competition, during the delegate introductions — an often meme'd moment from the pageant that features the women screaming their name and country at the top of their lungs.
Set against a backdrop of loud electronic dance music, the procession also allows the beauty queens a moment to make an impression.
When it came time for Yap's turn, she didn't disappoint; "Carissa Yap, Singapore," she roared confidently.
"I think it actually helps to boost your morale, to be able to shout your name and shout the country you're representing," Yap told me after the fact.
"It also helped to, you know, sort of release all the nerves I had building up backstage."
Reflecting on the experience, Yap said she was happy with how it went, despite not advancing from the preliminaries to the top 16.
"I felt that I gave it my best and I think I did what I could to be able to represent Singapore," she said.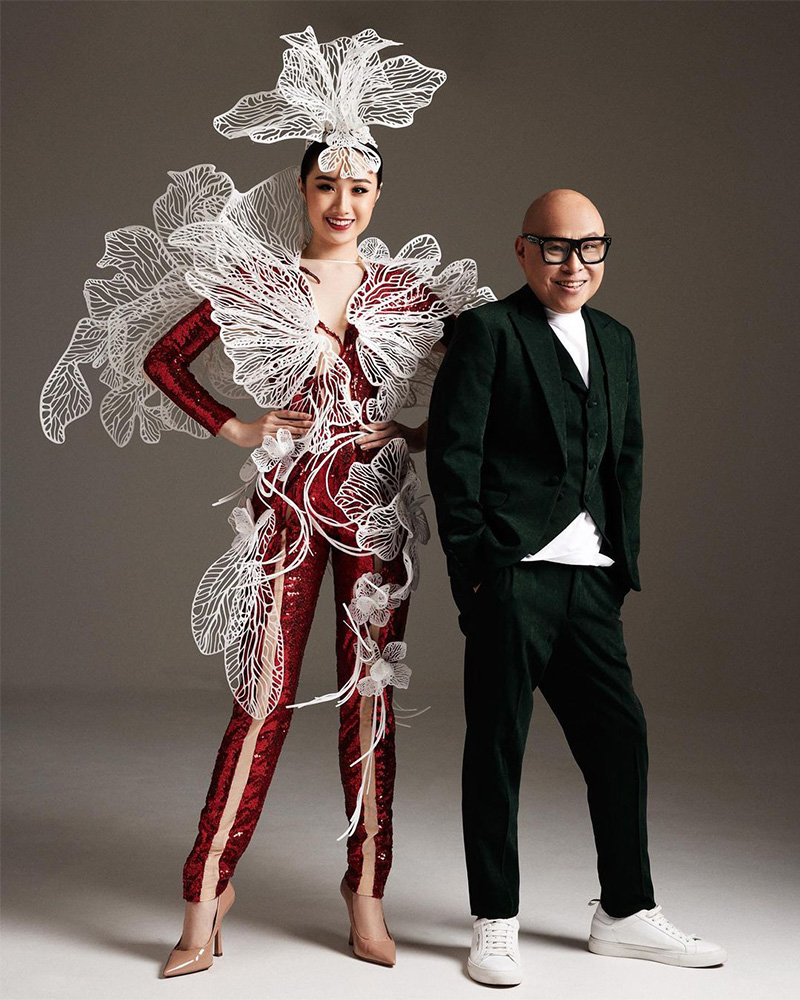 Yap also has the distinction of donning a national costume that appears to have earned the approval of the internet.
"Wow! This is one of the best costumes for a [Miss Universe Singapore]. Well done Frederick Lee," gushed one commenter.
Clarity
Now that the competition is over, Yap has returned to her life as a university student; she has one more semester to run before graduating.
"I had classes in the afternoon, and I've got another class later — it's ending at 9:30pm!" she told me over a video call that she was taking in the NUS business faculty building.
Yap had spent the previous semester juggling between Miss Universe Singapore and academic commitments, and her GPA had inevitably taken a little bit of a hit.
"As long as I keep within my band and I graduate within it, I'll be very happy," she said cheerfully.
Nevertheless, Yap's tenure as Miss Universe Singapore is not yet over, and she intends to be involved in guiding the next batch of candidates.
"She's very good at multitasking," said Yap's mother, Christina.
"I think through it all she's shown that she's very capable."
And how about her existential-crisis-induced search for purpose, I asked. Had she had time to sit back and reflect on all that she'd been through?
Yap's response started slowly at first, then picked up steam as she rolled into a rhythm.
"Well, I think I'm a lot clearer. I certainly know a lot more about myself," she said thoughtfully.
"So even though the results may not show it, I've always believed that the process and what I gained out of it was always the most important thing."
It was a polished response, the kind befitting a beauty queen.
Top image from Carissa Yap's Instagram and via Miss Universe Singapore
If you like what you read, follow us on Facebook, Instagram, Twitter and Telegram to get the latest updates.