Follow us on Telegram for the latest updates: https://t.me/mothershipsg
From Jan. 3, 2023, the Immigration & Checkpoints Authority (ICA) will take over, from the Singapore Police Force (SPF), protective security (PS) functions at Woodlands and Tuas Checkpoints, ICA said in a press release.
With this transition, ICA officers will be the first responders to security incidents at the land checkpoints.
ICA become first responders
Previously, ICA officers were only allowed to conduct searches within authorised areas and had to wait for the arrival of police officers to attend to security incidents, such as dealing with persons in possession of arms or explosives.
But, in April 2018, the Immigration Act (IA) was amended to allow ICA officers to conduct searches and arrest suspicious people within and in the vicinity of the checkpoints.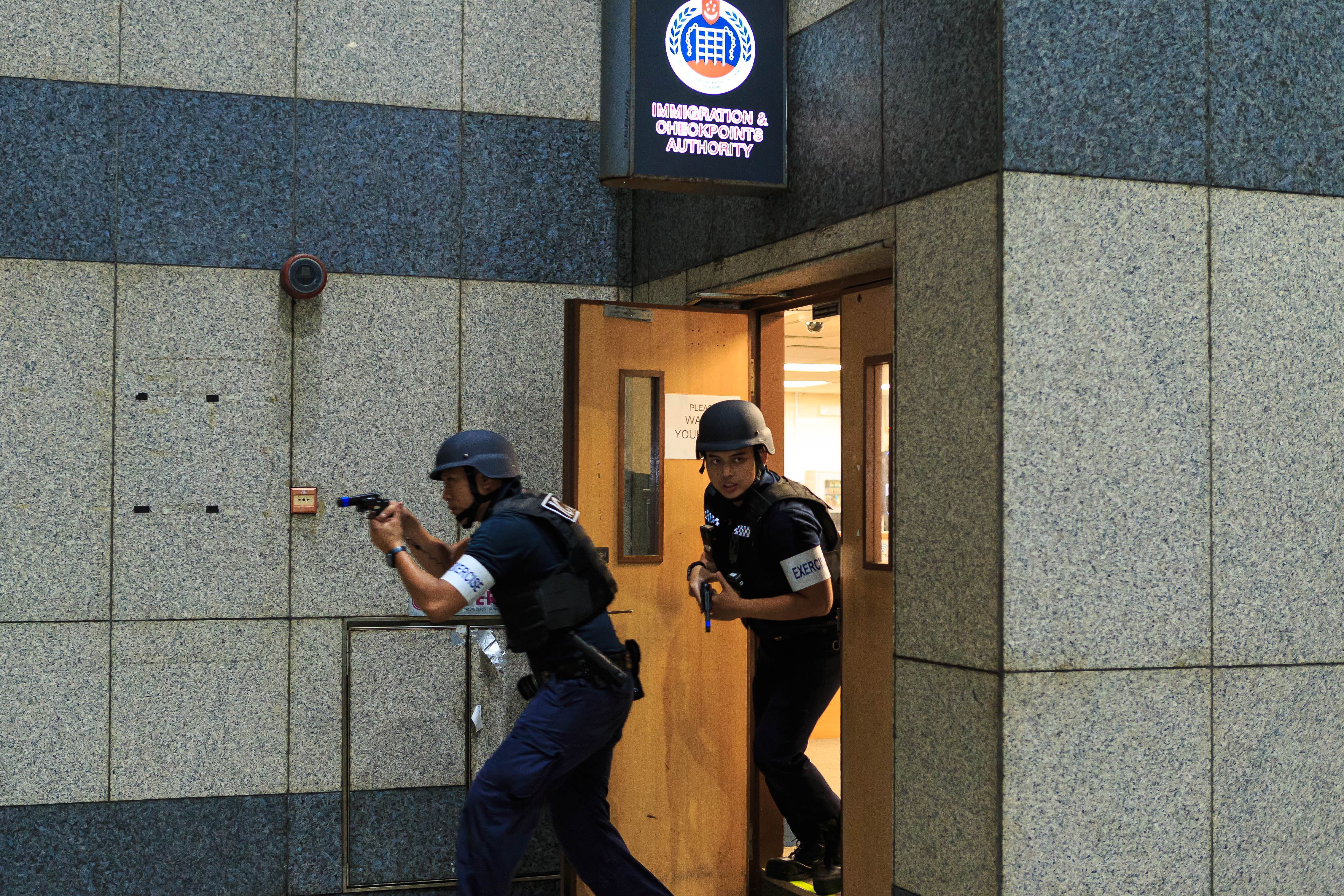 With the amendments to the IA, ICA officers have been empowered to intervene more decisively during a security incident and quickly contain the situation, without having to wait for the arrival of supporting forces.
ICA said that more than 300 ICA officers at the land checkpoints have undergone PS training to date.
This training -- in which officers are trained in tactical movement, as well as interview and search techniques -- will enable them to be "effective first responders to security incidents".
They also undergo on-the-job training with their SPF counterparts.
A refresher scenario-based training will also be conducted periodically to ensure officers' skill sets are kept current.
In the past few years, ICA said it has been "laying the foundation for this expanded role, by training ICA officers to respond to security incidents and leveraging technology".
Response to security incidents
To validate the response plan in the event of a security incident, ICA had a multi-agency ground deployment exercise codenamed "Genesis" conducted at Tuas Checkpoint on Nov. 16.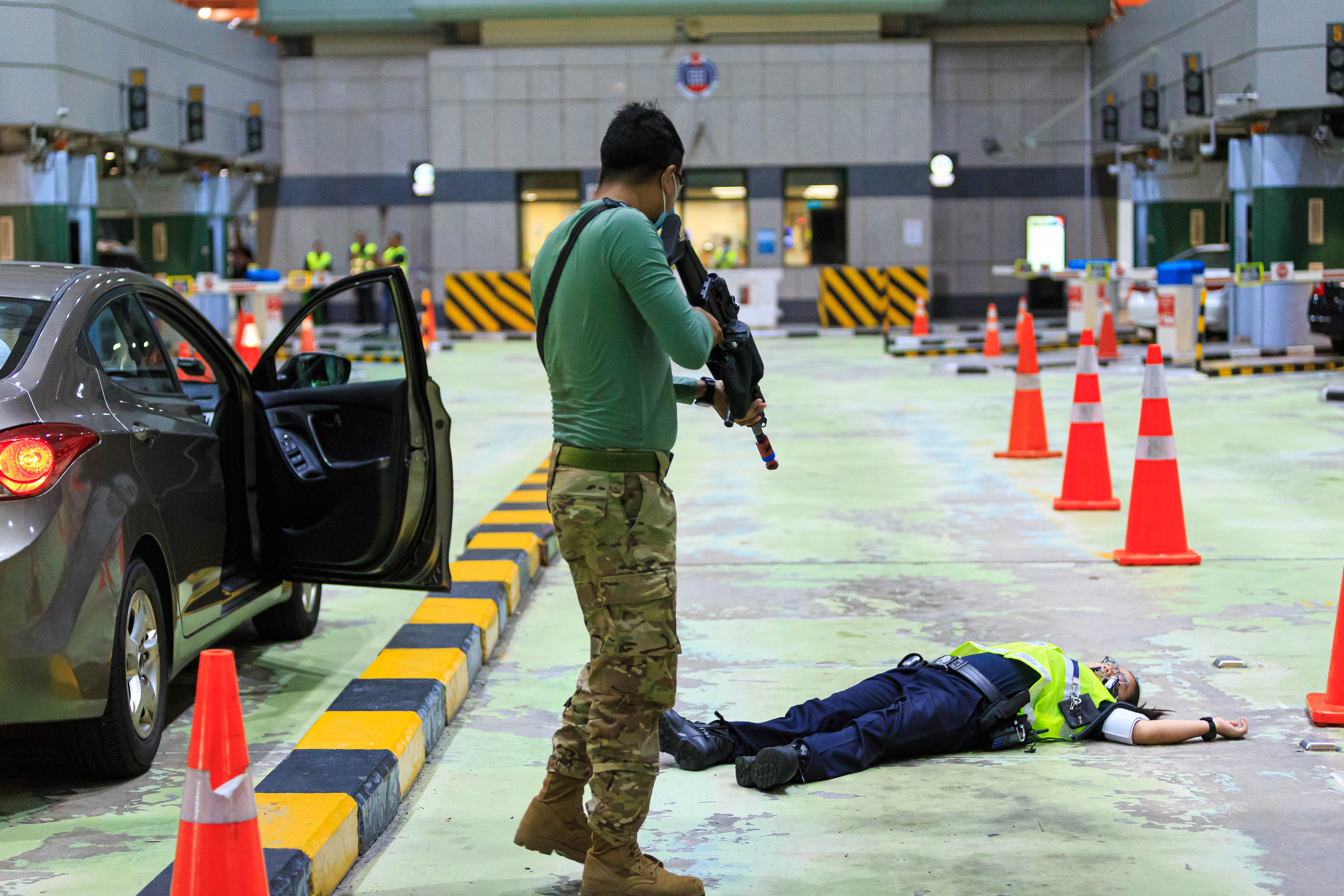 More than 200 personnel from ICA, SPF and the Singapore Civil Defence Force (SCDF) participated.
Minister for Home Affairs and Minister for Law, K Shanmugam, and key appointment holders from the Home Team were present to observe the exercise.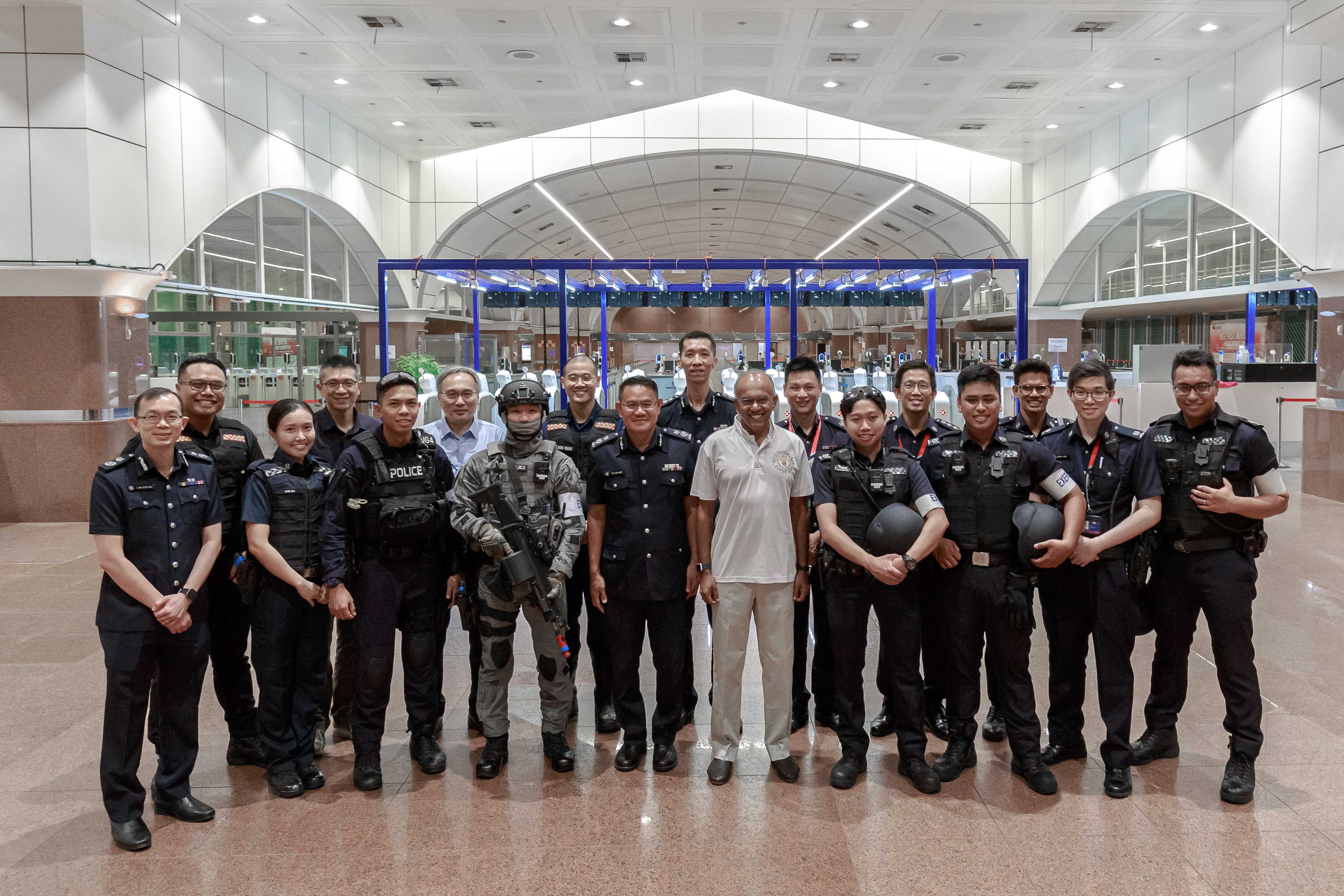 The exercise scenarios depicted coordinated armed attacks with active shooters at the Arrival Car Zone and Arrival Bus Zone, resulting in multiple casualties and injuries to both officers and travellers.
ICA's First Response Team officers moved in quickly to engage the gunmen and contain the threat.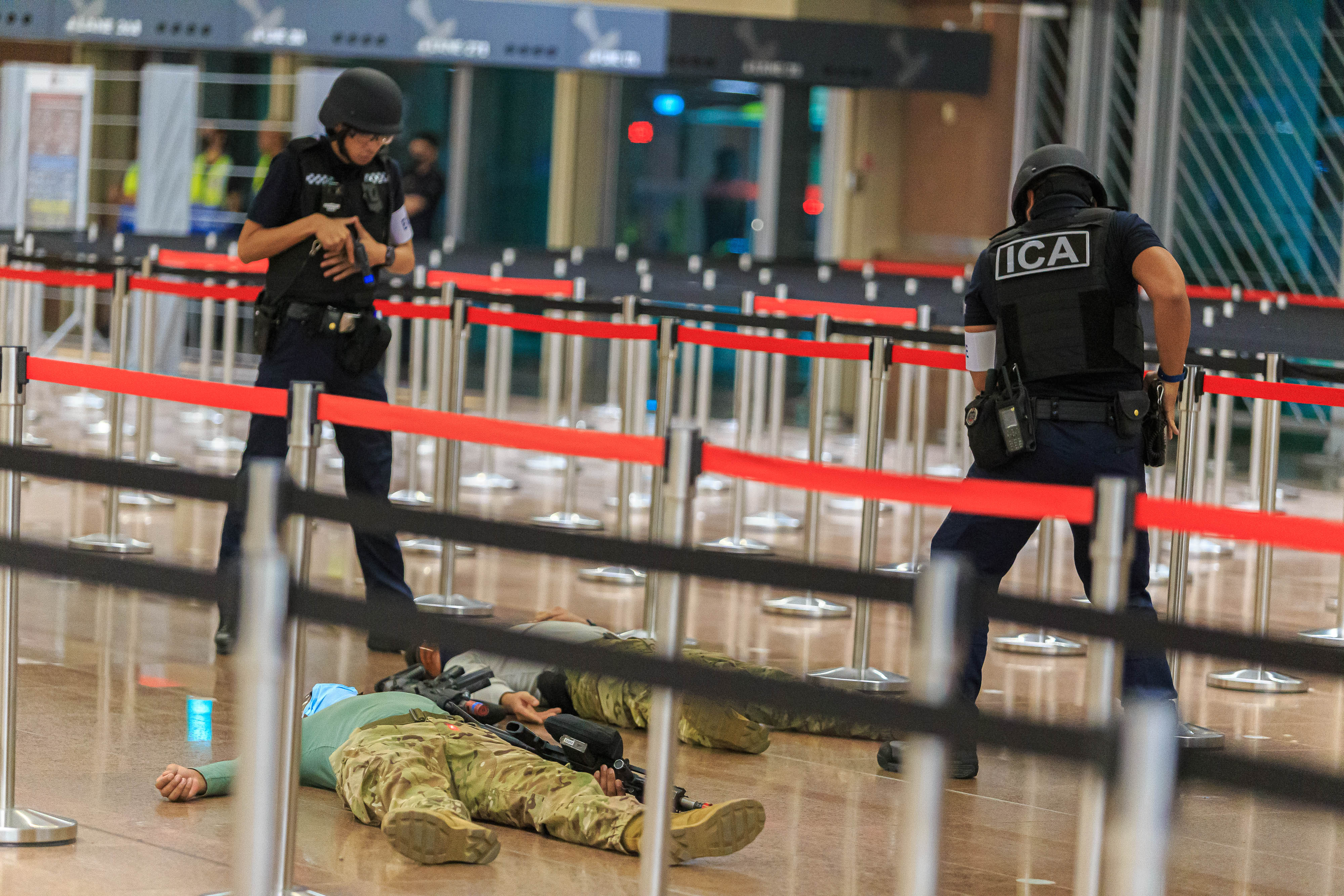 The second wave of forces from SPF's Ground Response Forces and Emergency Response Teams, as well as the Armed Strike Teams from the Gurkha Contingent, also responded, providing additional firepower to neutralise the remaining gunmen.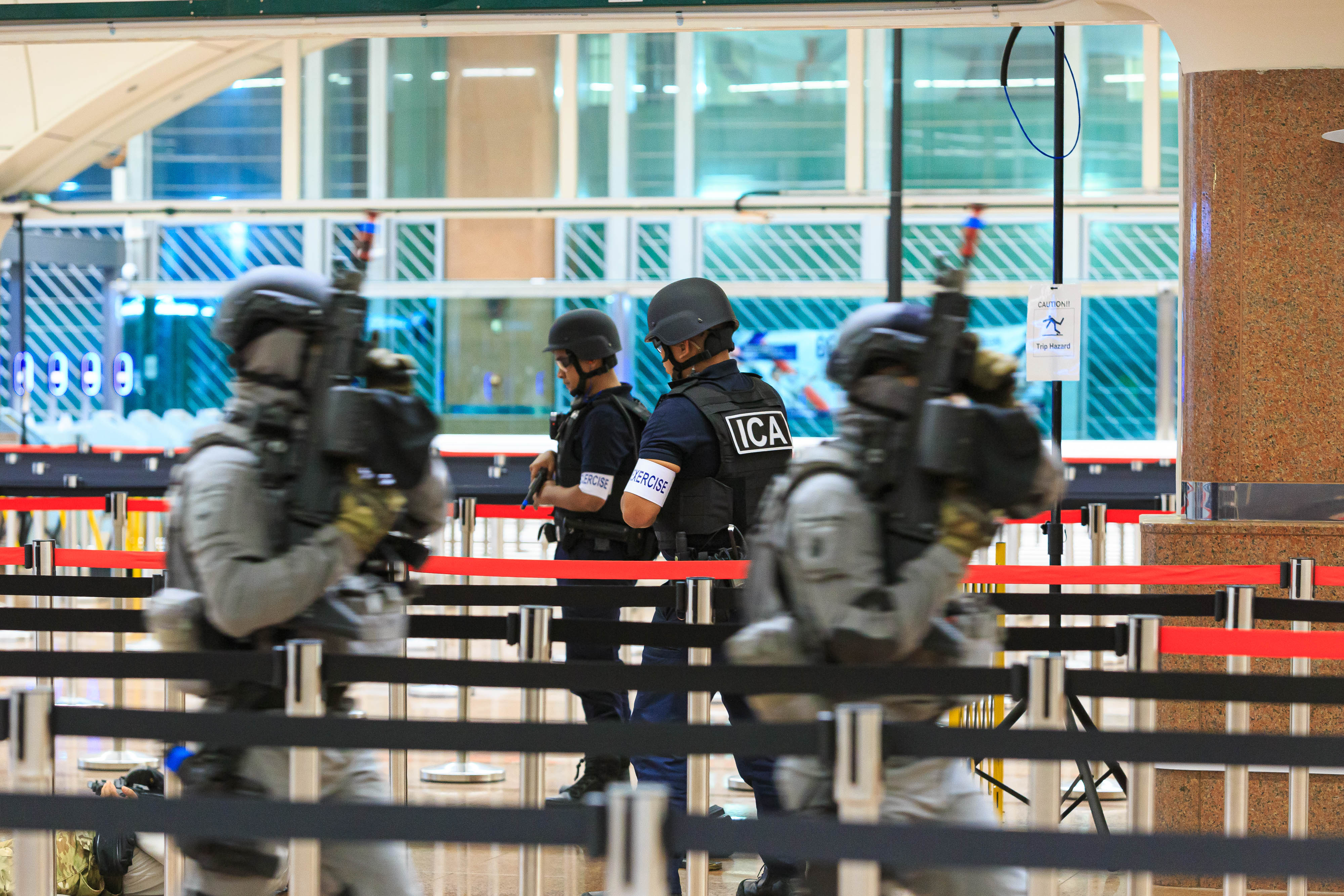 SCDF's emergency responders conducted rescue and evacuation of the casualties once the area had been secured.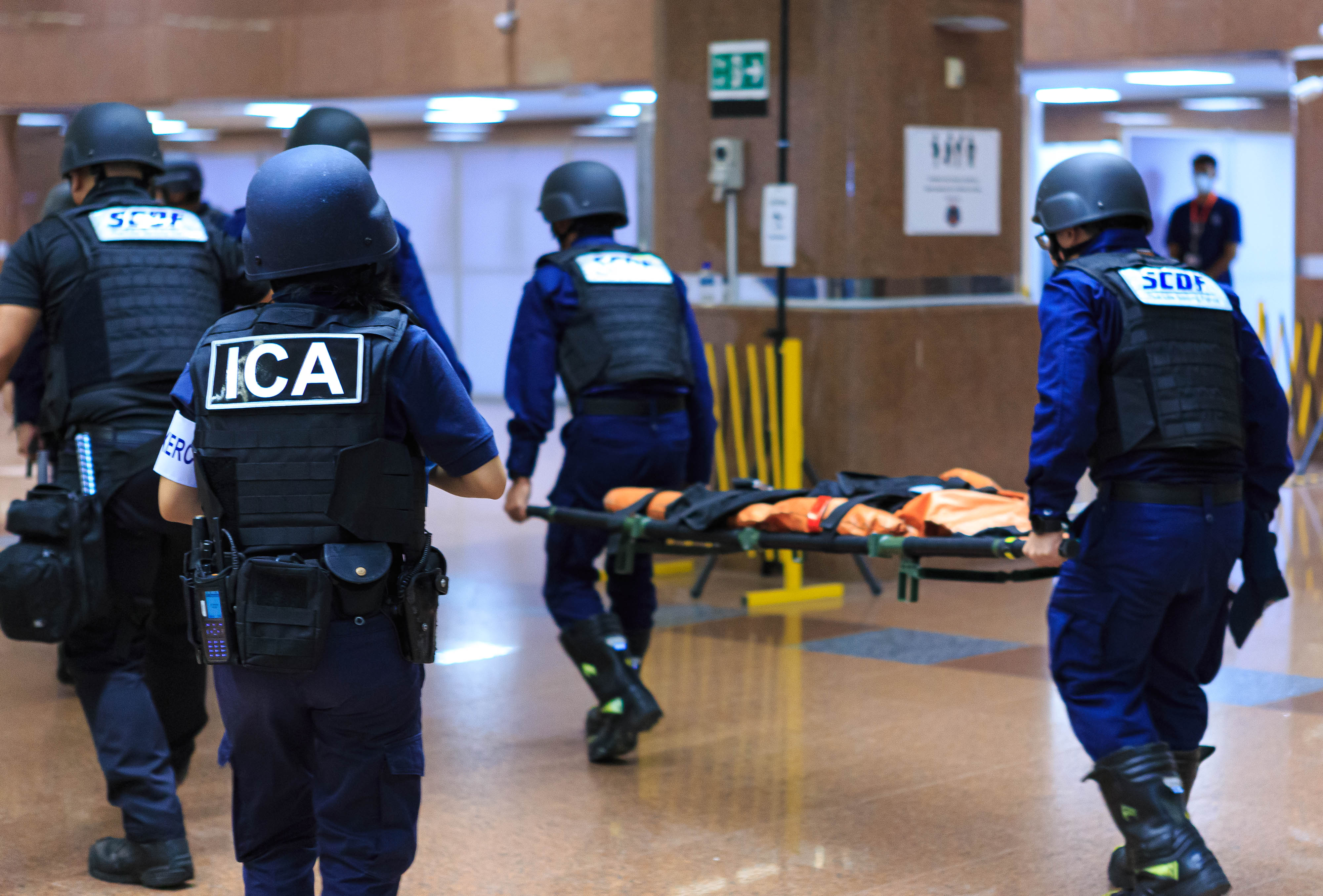 Leveraging technology
ICA has also leveraged technology to strengthen its command and control (C2) capabilities and enable its officers to better manage security incidents at the land checkpoints.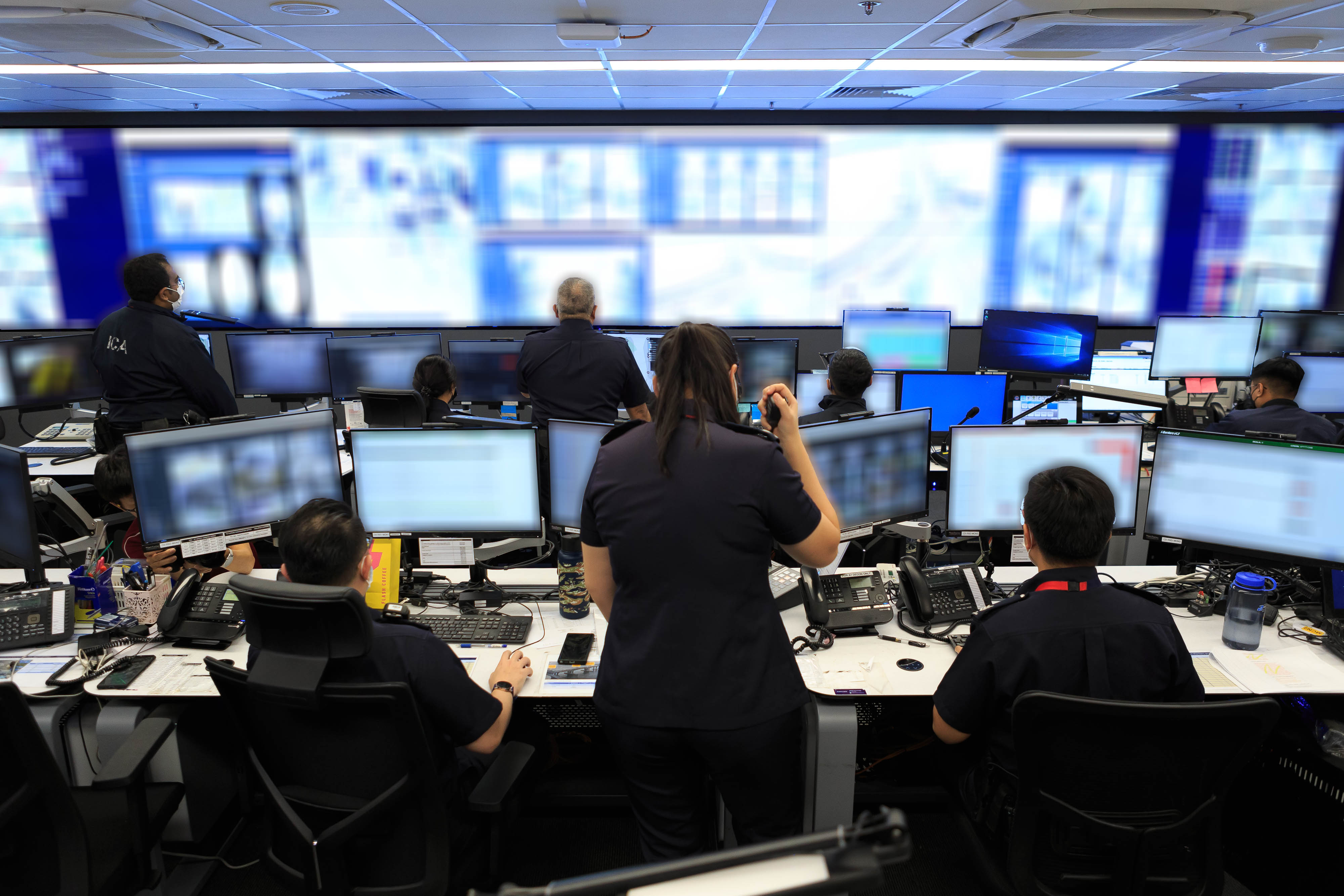 They collaborated with DSTA (Defence Science and Technology Agency) as the overall programme manager, and HTX (Home Team Science and Technology Agency), to equip the integrated operations centres (IOCs) with enhanced tactical, sense-making and decision support tools at both land checkpoints.
You can read more about the key features of the ICA C2 system, which involves more than 3,000 surveillance cameras, as well as real-time tracking of ground forces, here.
All images via ICA.
If you like what you read, follow us on Facebook, Instagram, Twitter and Telegram to get the latest updates.