Follow us on Telegram for the latest updates: https://t.me/mothershipsg
First of all, we would like to clarify that it's S$60 for a seven-inch square brownie (not a single one).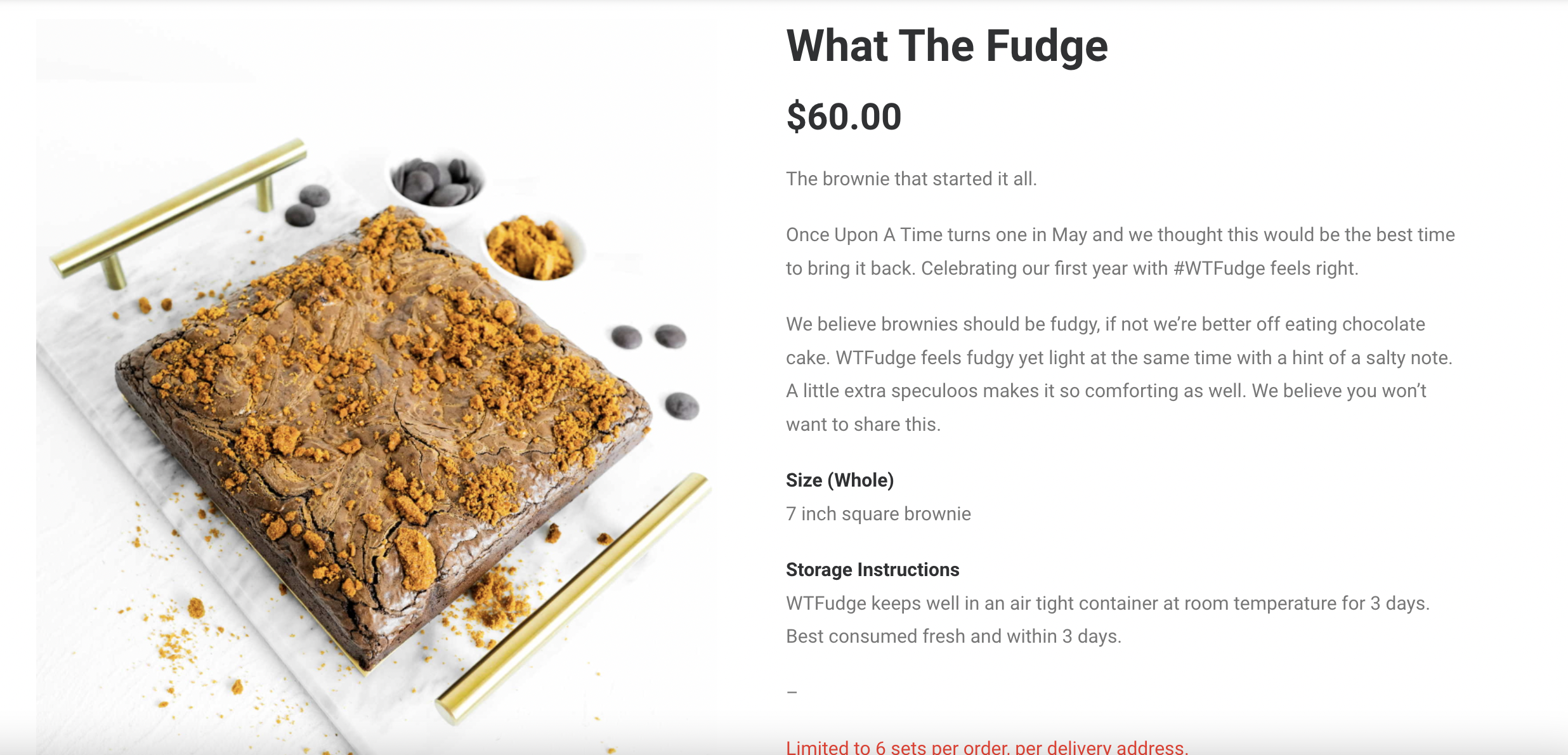 But it is still quite a bit to blow on brownies—so we thought we'll make the most out of it by writing a review, despite it being a personal (and impulse) purchase.
But price, it seems, is not too big a problem.  At one point, the brownies had a "900-1,000 pax" wait list, according to Jeanette Aw.
We visited Aw's physical storefront in Jalan Besar to collect the brownies because we were too cheap to pay for delivery.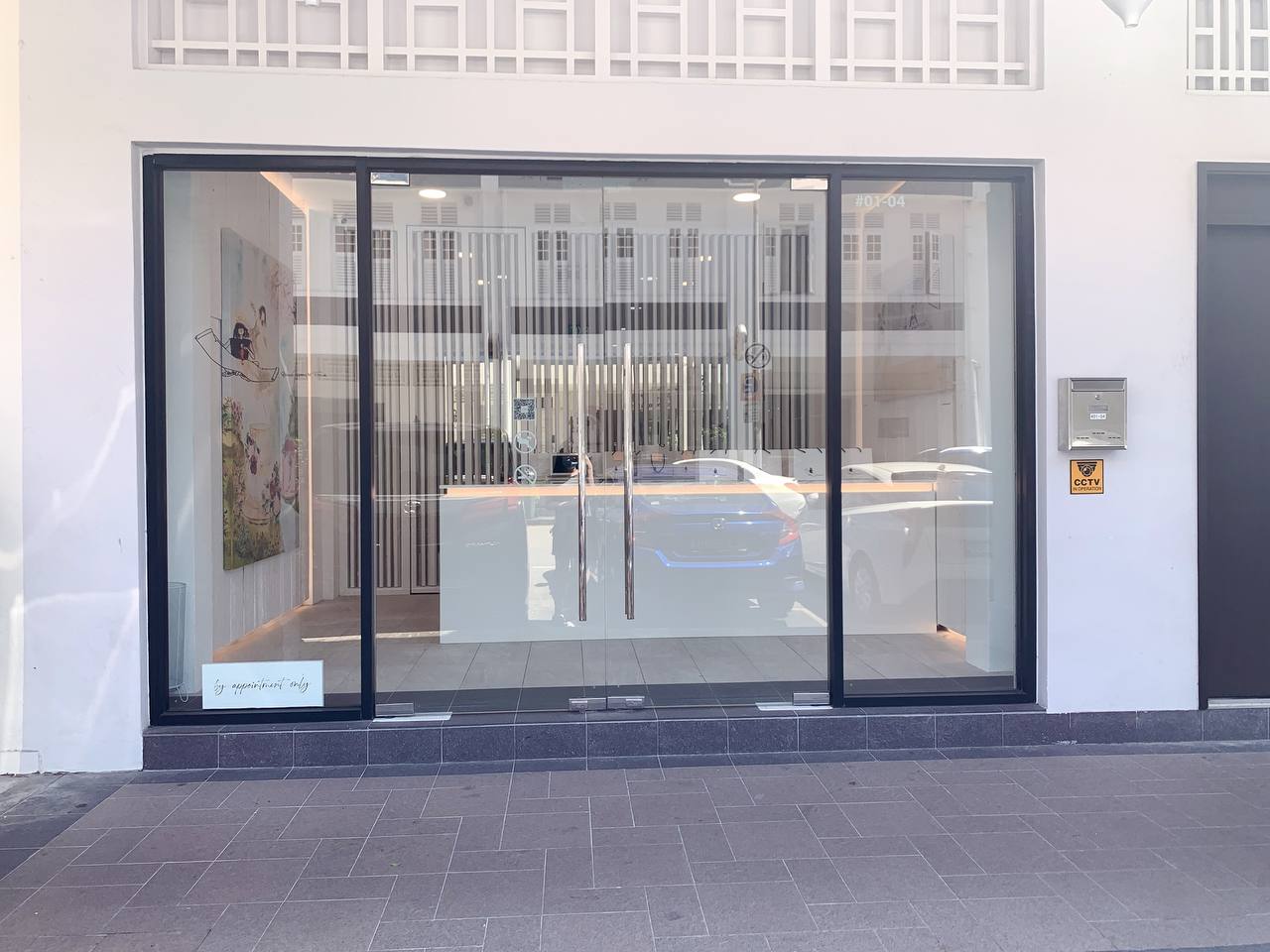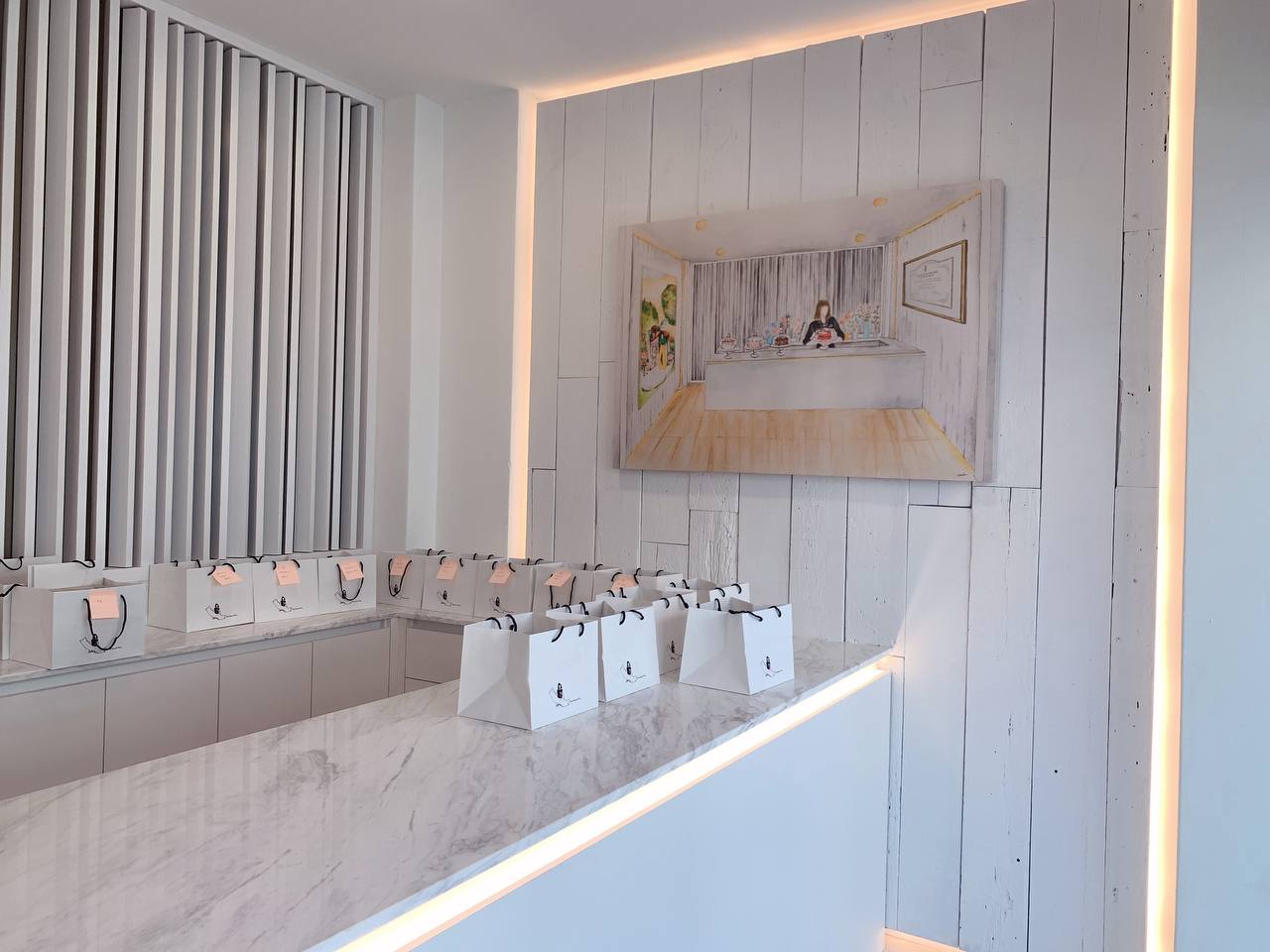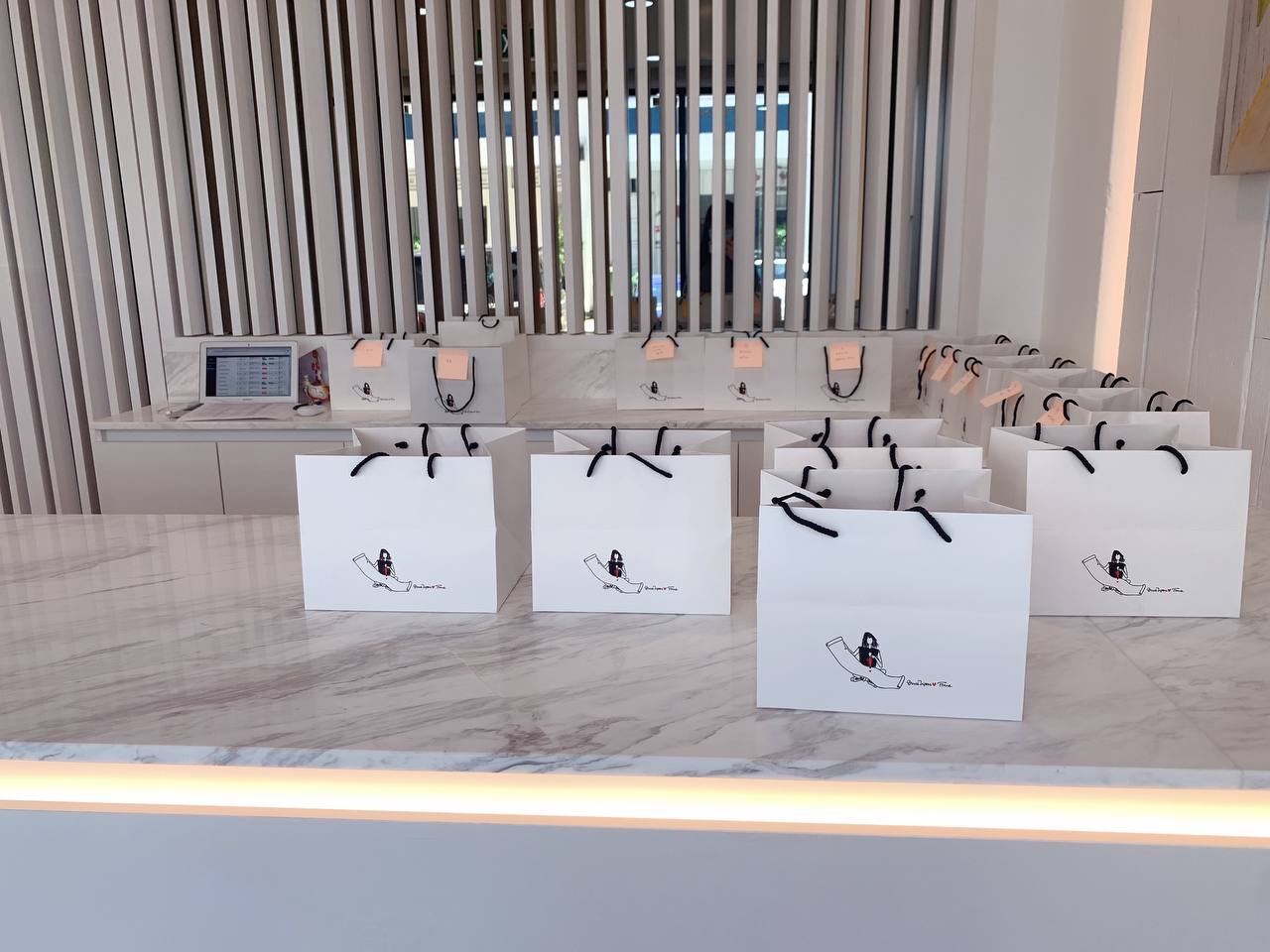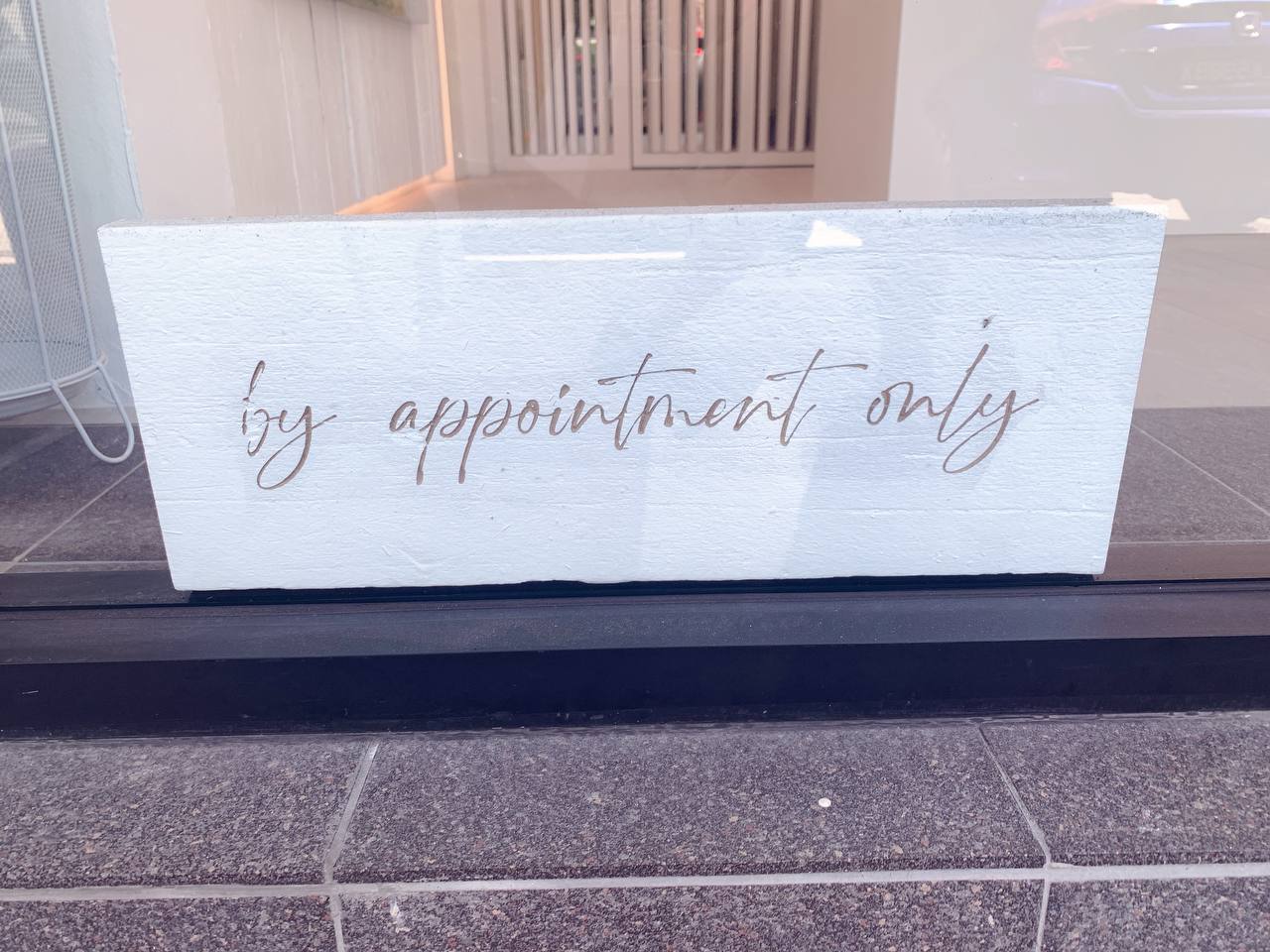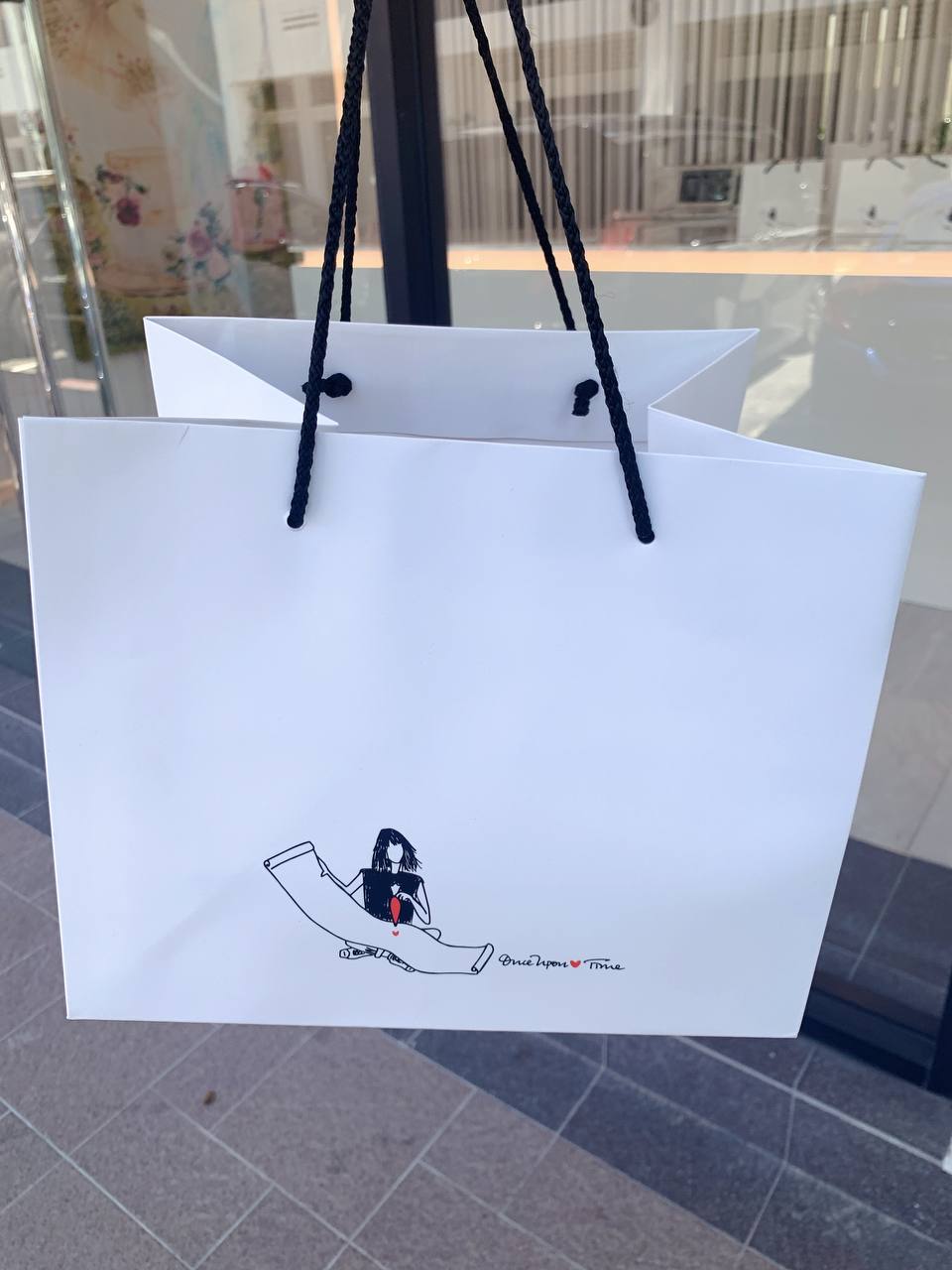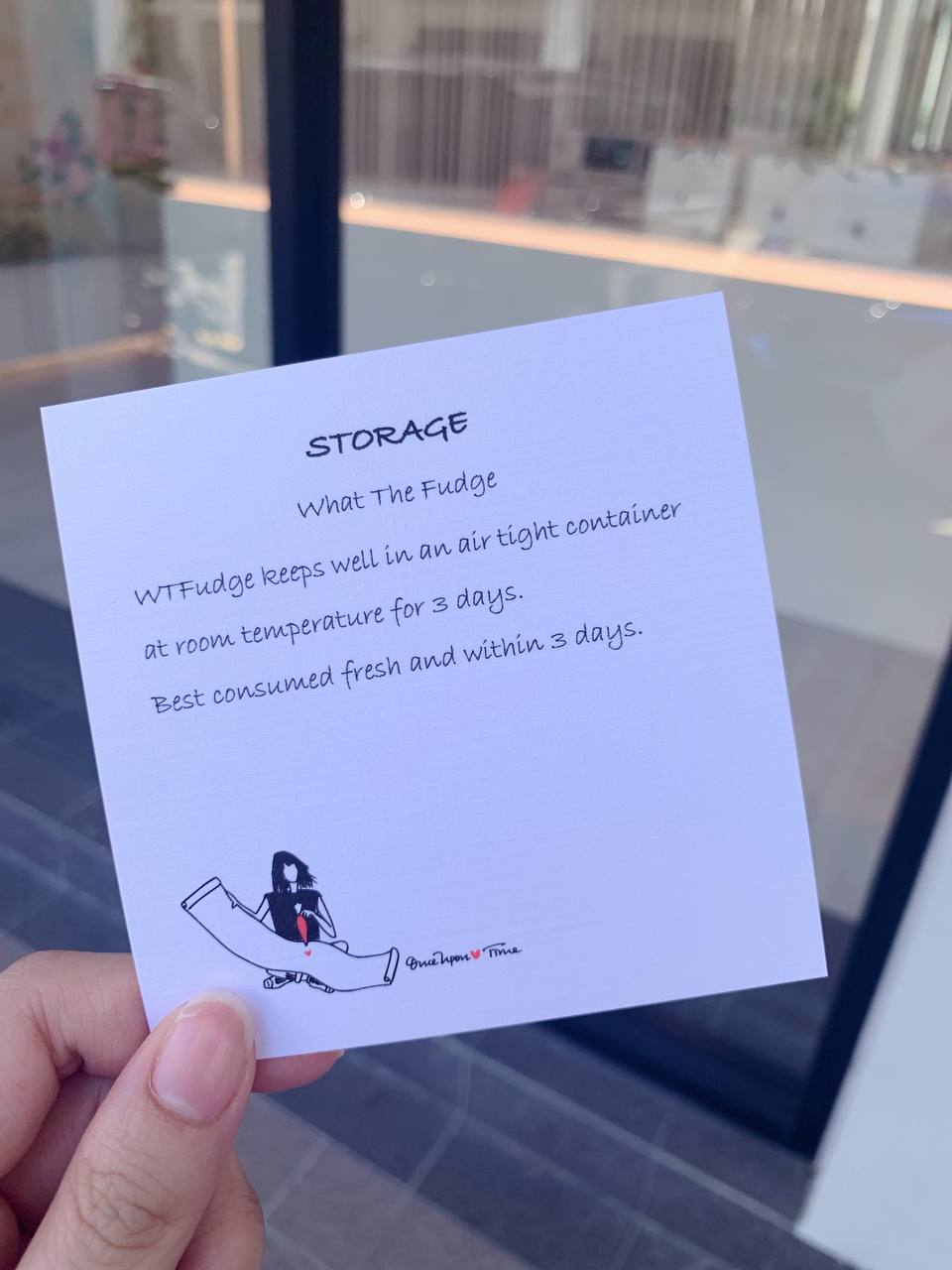 Review
When Aw called it "fudgy," we were expecting it to be a wet, sticky brownie, a texture some might not be too fond of.
What we got, however, was quite different.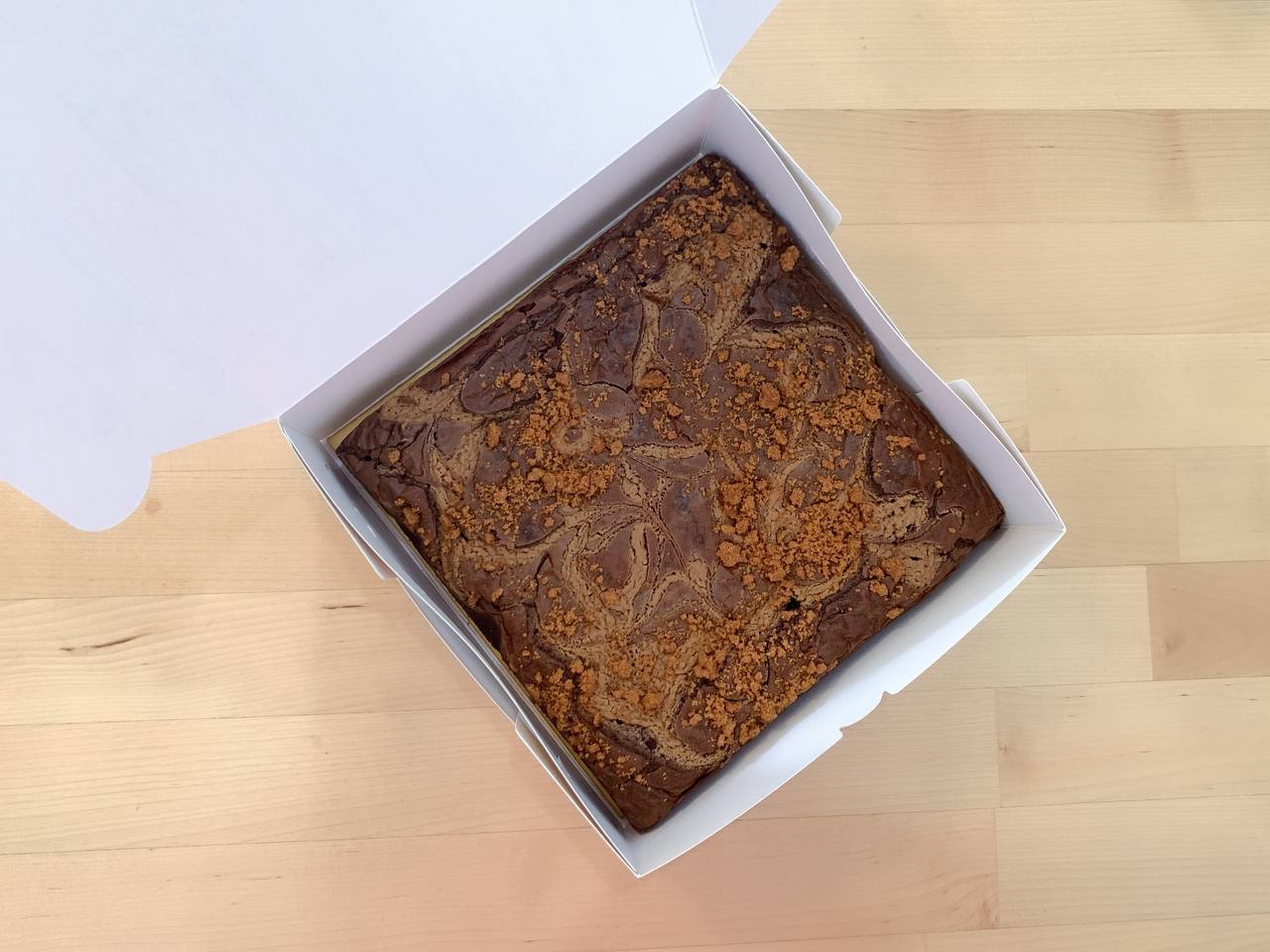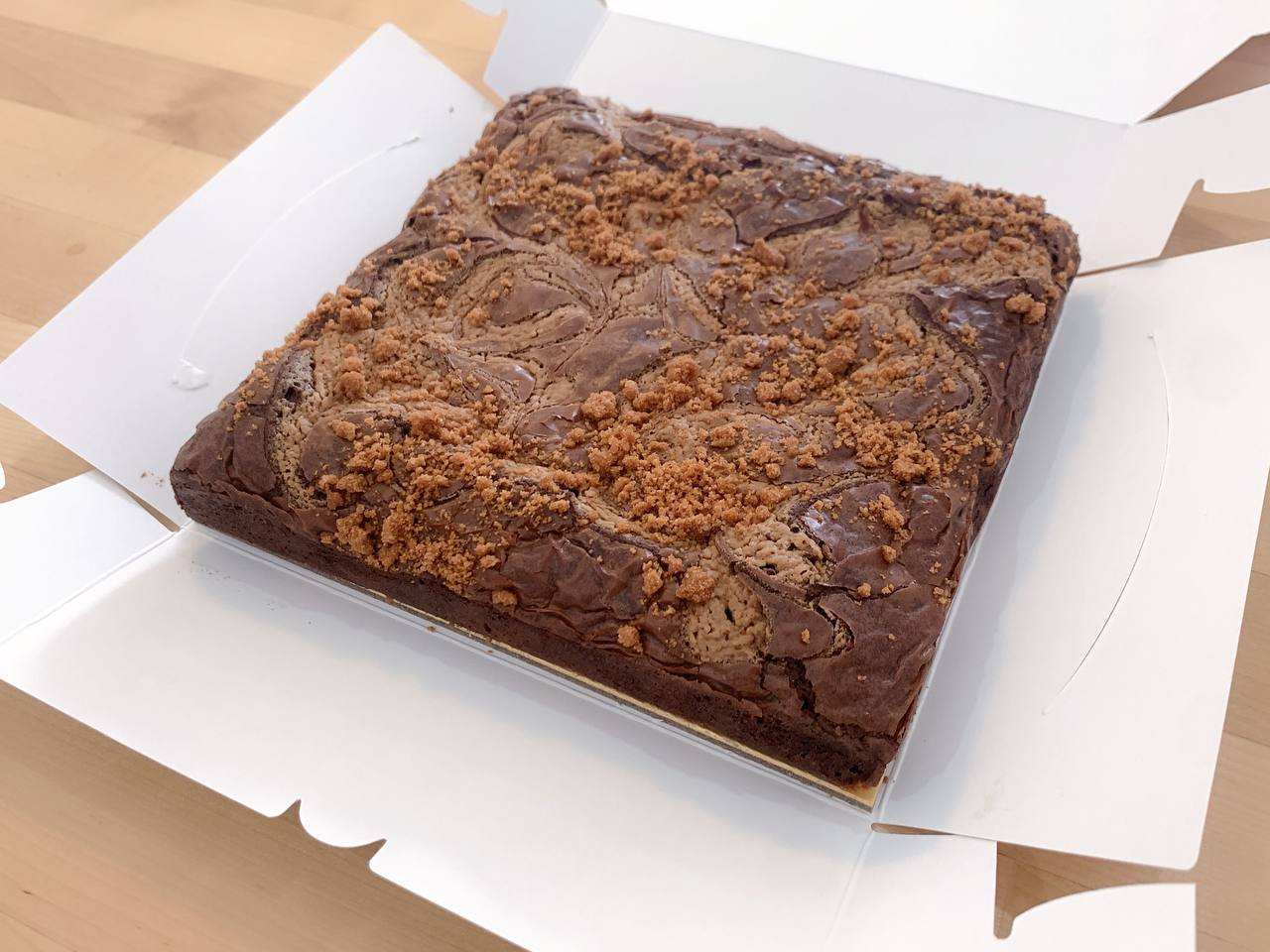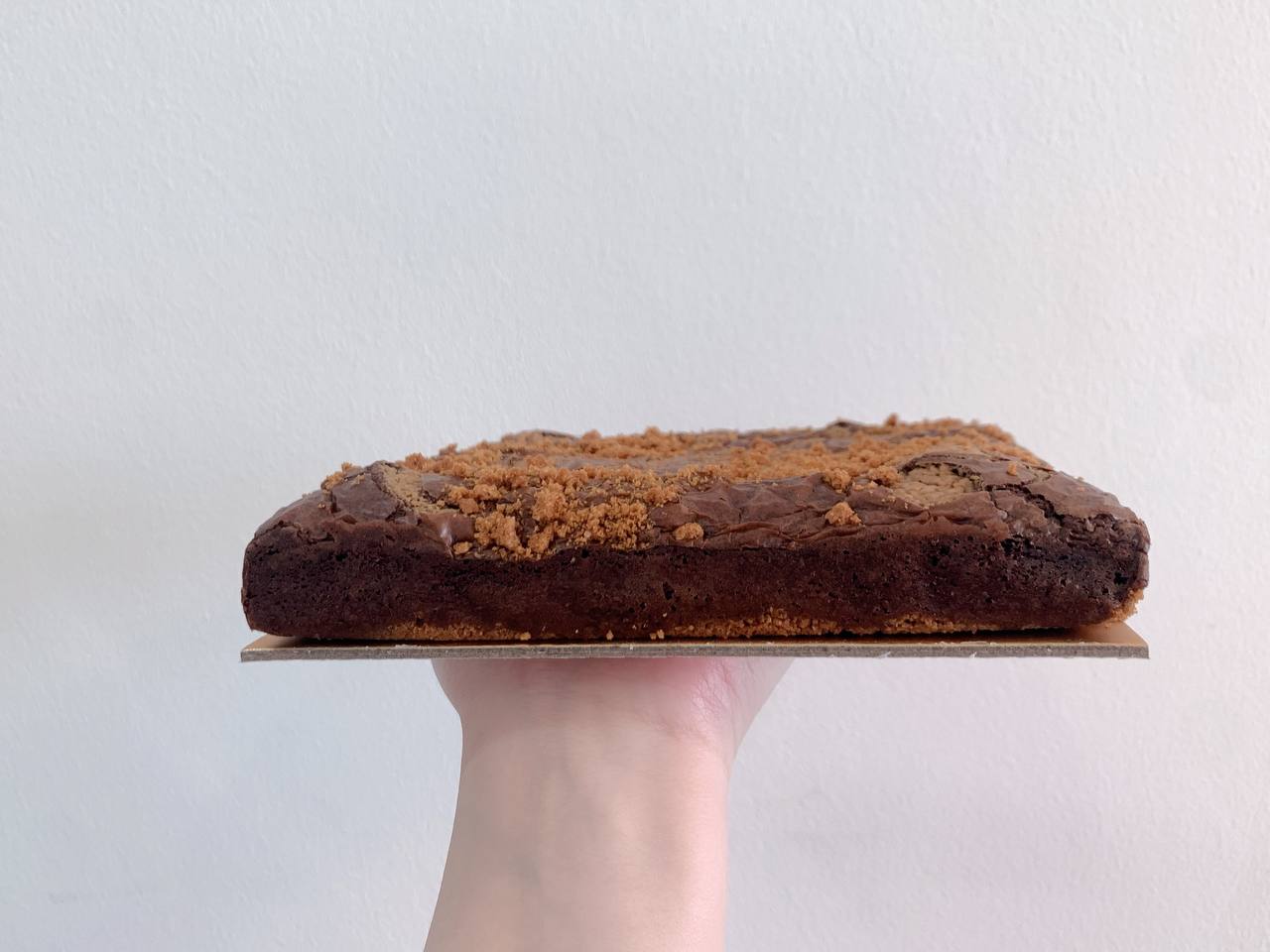 While it's definitely still fudgy, the brownies are substantial enough to chomp down on, without sticking unpleasantly to the insides of our mouths.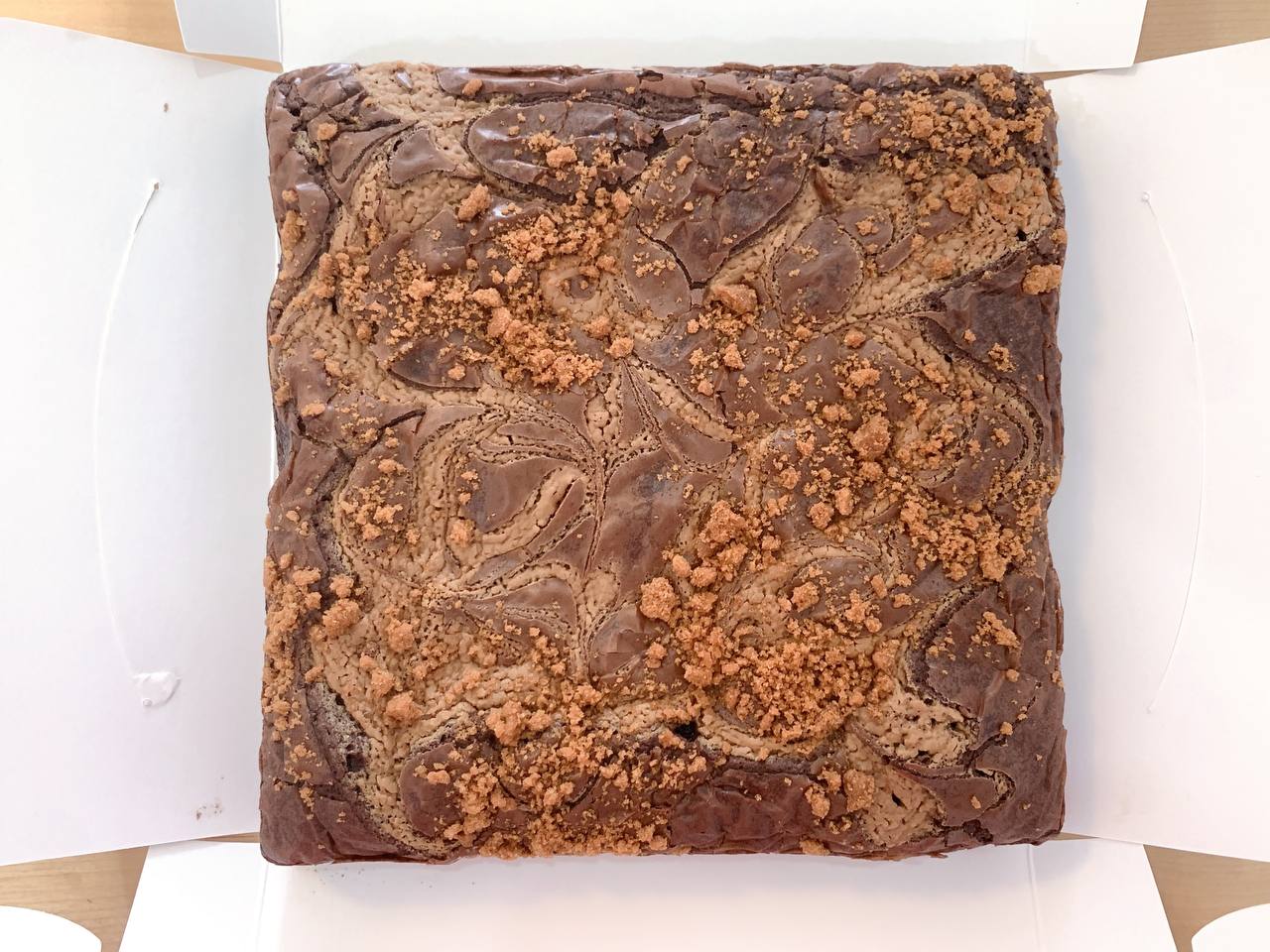 The top layer is also crisp and crackly, in addition to the sprinkles of speculoos.
Some of us were too busy scarfing down the brownies to notice it, though.
Aw can take it as a good sign that no one paused for too long while eating them.
A colleague, who used to bake, educated us on Au's good control over the baking process: the dessert was not overbaked, with the right amount of air being introduced to the batter.
"What's diet when you have nice noms sia," the same colleague commented.
But the real test comes in when we feed it to those who have no care for chocolate.
Amazingly, the brownies passed with flying colours, winning over even those who don't usually eat the dessert.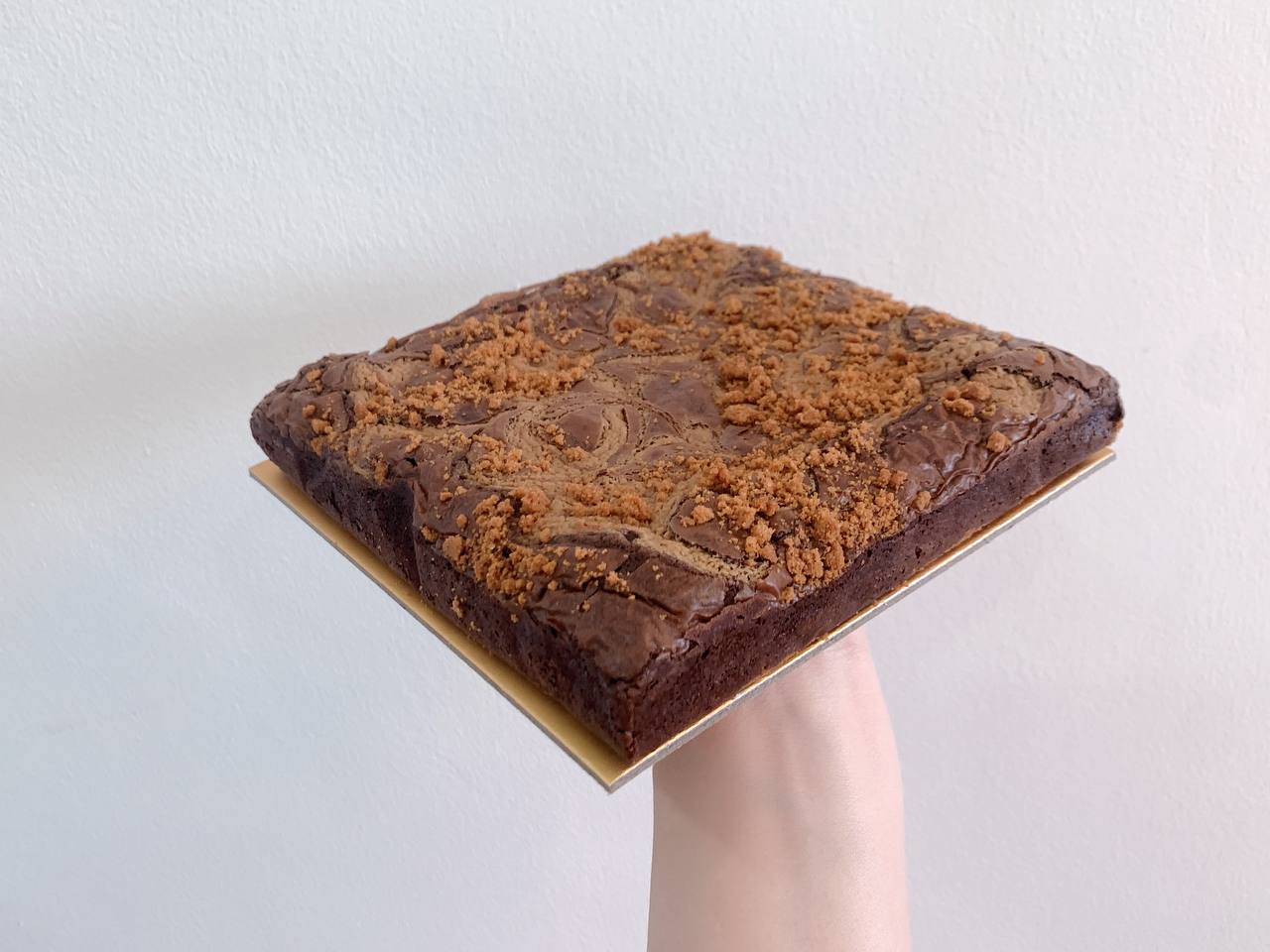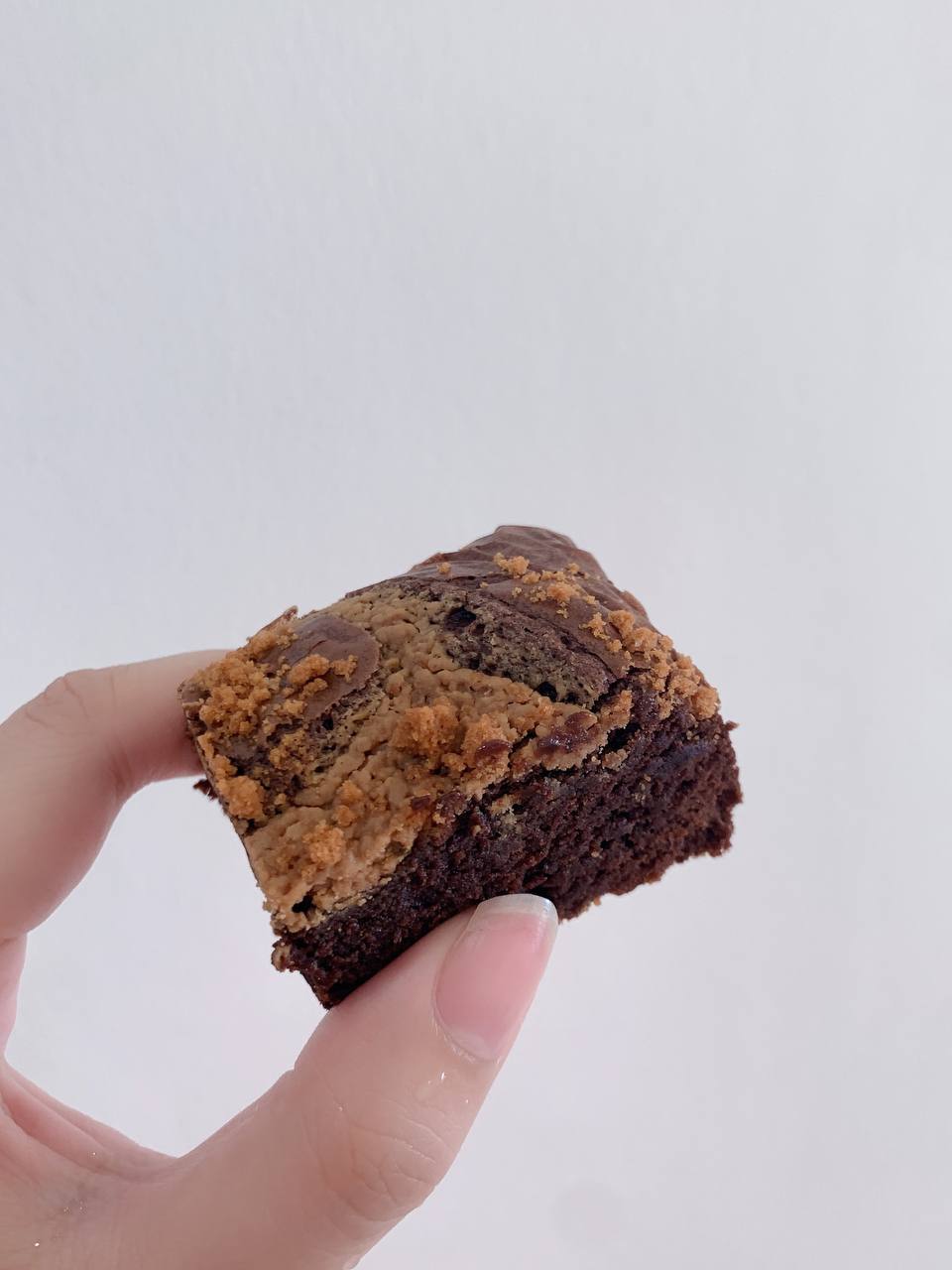 "It definitely has something special about it," they agreed.
The chocolate that Aw uses is "good stuff"—the good type of sweet that doesn't overwhelm you and eventually become jelak.
There's also a hint of a bitter aftertaste, although we're not sure if it's from the dark chocolate or a tiny splash of coffee in the dessert.
Verdict
Spending S$60 on brownies may be unthinkable to most of us plebs, but we take comfort in the fact that Aw, who has been to Le Cordon Bleu, baked these herself.
It's not something we would eat regularly, but it isn't available that often anyway.
Bottom line? "Just close your eyes and pay." (If you have the cash to spare, of course.)
As a control, one non-chocolate loving colleague also ate another brand of relatively famous brownies the next day ("Just to check if my tastebuds are going mad," she said).
We are happy to report that her tastebuds are working perfectly fine (she didn't like those), which means there is plenty of merit to Aw's brownies after all.
The next bake sale is happening on May 21, if this article has you convinced.
Top image via Jeanette Aw's Instagram page, Mothership
If you like what you read, follow us on Facebook, Instagram, Twitter and Telegram to get the latest updates.