Follow us on Telegram for the latest updates: https://t.me/mothershipsg
If you've been the recipient of a message like this, your friends (and maybe even you) have likely been infected with the Wordle craze.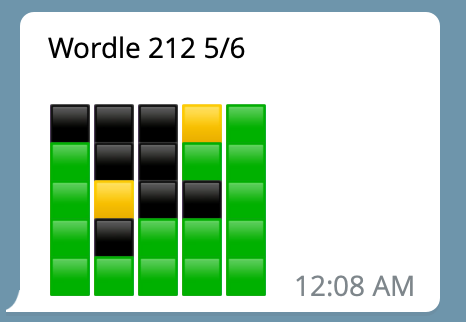 What the heck is this, you ask?
A word game taking the world by storm
Wordle is a free word-guessing game with a simple objective: Guess the five-letter word of the day in six tries or fewer.
This is what you see: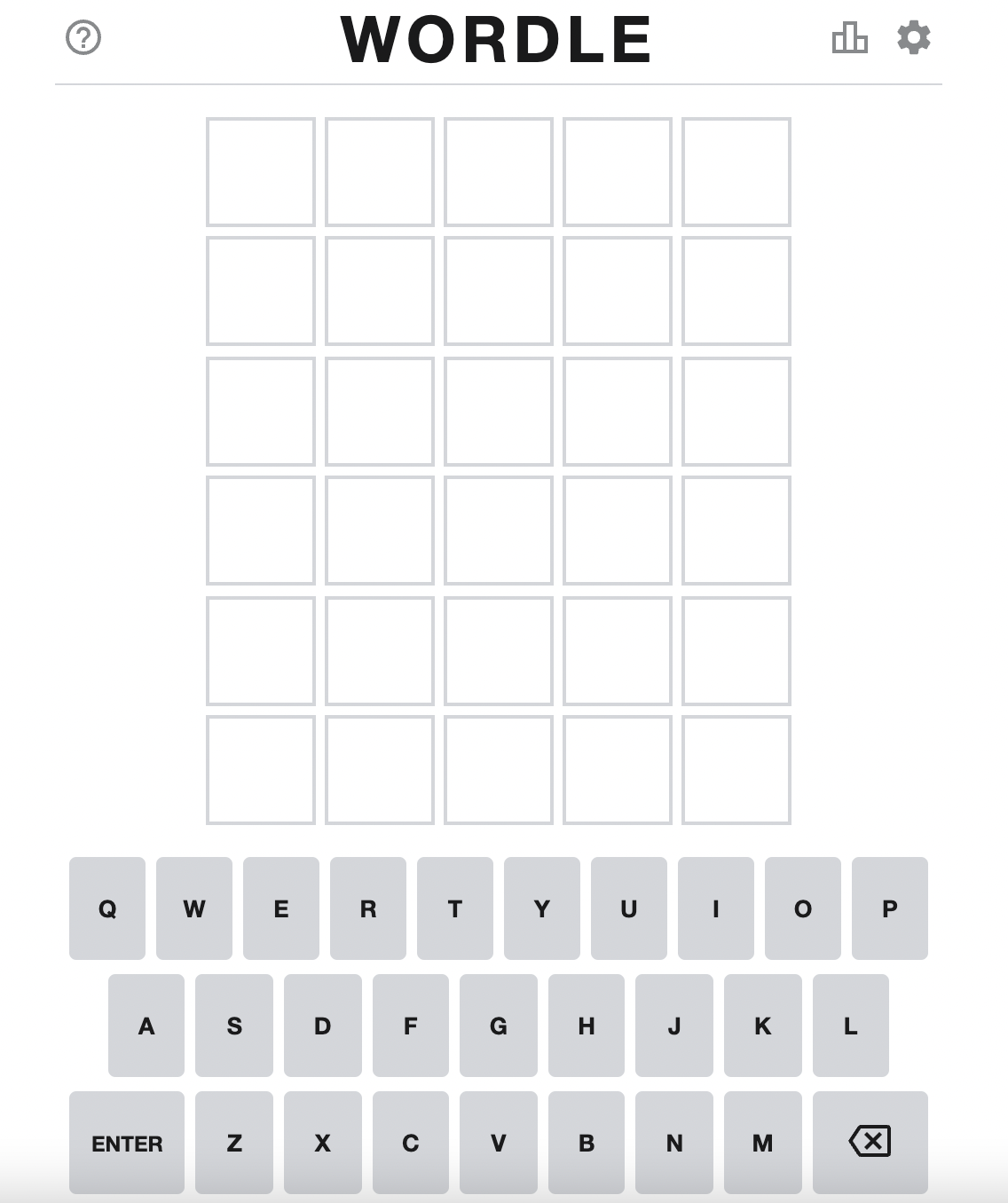 The rules:
If a letter from your guess is in the word but not in the right position, the letter will turn yellow. (Do note, however, that the same letters can be used more than once in a word.)

If the letter from your guess isn't in the word at all, the letter will turn grey.

If the letter from your guess is in the word and the correct position, it'll turn green.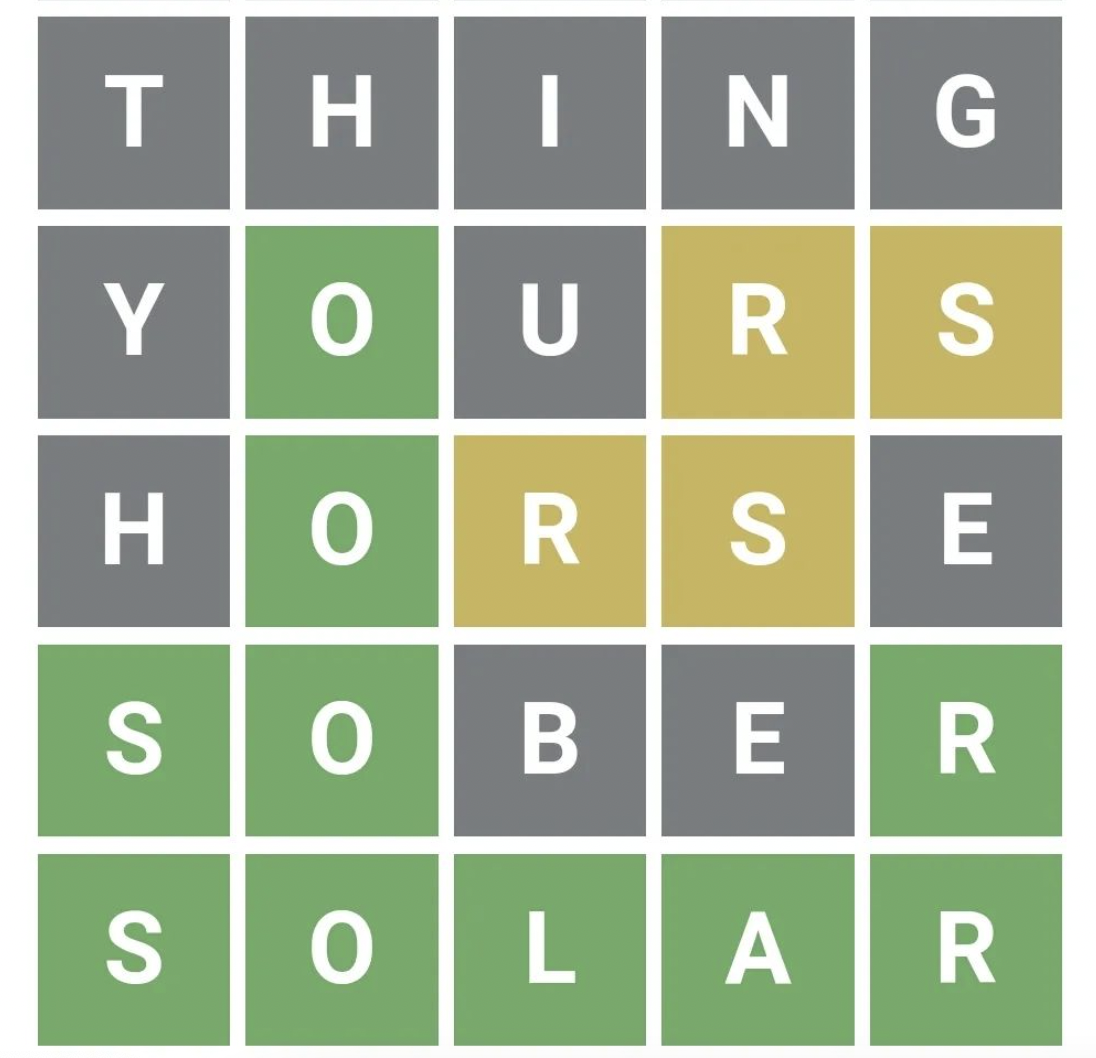 The love story behind Wordle
The game was created by a software engineer, Josh Wardle, because his partner loved word games.
Wordle, a play on his last name, was created for just the two of them last year, The New York Times (NYT) reported. There was no team of engineers looking to create the world's next viral app — just two people, Josh Wardle and Palak Shah, playing puzzles together in a pandemic.
The game was finally released to the rest of the world in October after the couple and their family had been playing it obsessively for a few months.
Since then, the game has seen a "meteoric rise" in global popularity with over 300,000 people playing the game by December 2021.
Why is it so popular?
Straightforward and low effort
The Guardian reported on the game in late December last year, describing it as a "pleasant little daily brainteaser".
The fact that the game doesn't take up much time, as compared to doing a full-fledged crossword or finding multiple words from a set of letters (NYT has a daily puzzle called "Spelling Bee"), makes it a compelling sell in an age of decreasing attention spans.
Speaking to BBC Radio, Wardle said that Wordle can be played as quickly as within three minutes:
"I am a bit suspicious of mobile apps that demand your attention and send you push notifications to get more of your attention... what about a game that deliberately doesn't want much of your attention?"
It can also be accessed via a website — no app downloads are required.
Only one a day
There's only one word per day, which prevents people from getting sick of the game too quickly.
Every day, the statistics are also updated to show the number of days that a user has been playing, which encourages returning the next day so that the streak isn't broken.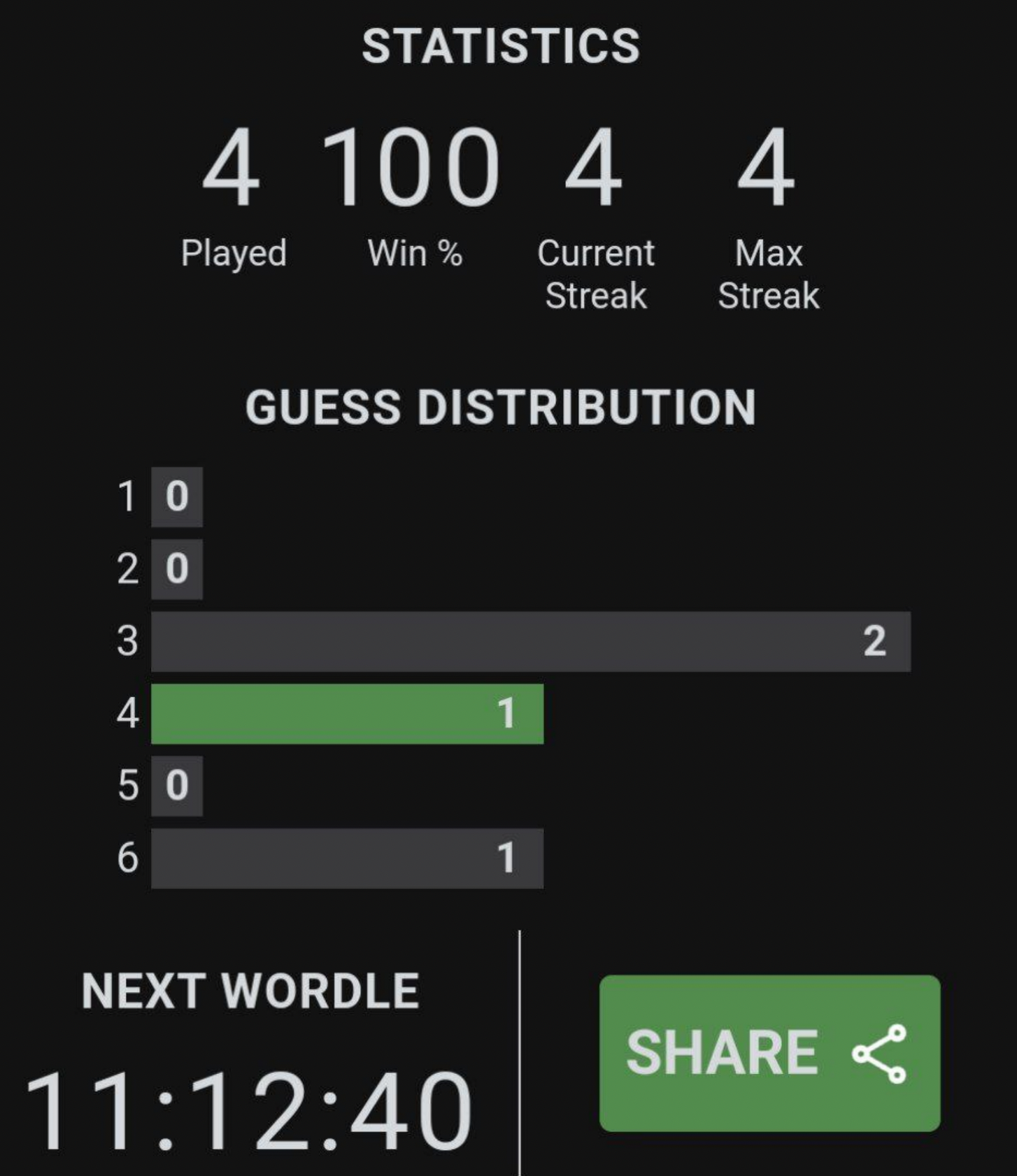 People like to feel smart and brag about their cleverness
More importantly, the game allows people to "feel smart", which is just the kind of thing that people love.
Wardle was quoted by The Guardian saying that the game is simple yet challenging as it gives him a sense of accomplishment when he plays it.
In addition, Wordle also allows people to brag about their successes in a spoiler-free fashion.
According to The Guardian, the game really took off after a user in New Zealand displayed her results on Twitter using a sequence of emojis. This prompted Wardle to develop a function allowing users to share their results using a "Rubik's Cube-style grid configuration".
This function was released in mid-December, prompting a barrage of black, green and yellow squares on social media. From Nov. 1 to Jan. 13 alone, a staggering 1.3 million tweets on Wordle flooded Twitter, according to NYT.
Wordle 210 3/6

🟩⬛🟨🟨⬛
🟩🟩🟩⬛⬛
🟩🟩🟩🟩🟩

— Trevor Noah (@Trevornoah) January 15, 2022
it's horrible stupidity! my bad! 😂🤣😂🤣
Wordle 210 6/6

⬜🟩⬜⬜⬜
⬜⬜🟨⬜⬜
⬜⬜⬜⬜⬜
⬜🟩⬜🟨⬜
🟨🟩⬜⬜🟨
🟩🟩🟩🟩🟩

— mēna (@anaya_mena) January 15, 2022
Nobody knows when this trend will die out, but one thing's for sure — the rush of dopamine that comes with solving a simple word puzzle is very real for now.
Top photo via Wordle.
If you like what you read, follow us on Facebook, Instagram, Twitter and Telegram to get the latest updates.