Follow us on Telegram for the latest updates: https://t.me/mothershipsg
A Good Samaritan was seen guiding traffic in Serangoon Central after a pedestrian had wandered to the middle of the road on Saturday (Nov. 27) night.
According to the Mothership reader, he told us that he was driving home when he noticed a man standing in the middle of the road with oncoming vehicles. It was close to 11pm.
He observed that the man was likely either under the influence of alcohol or "high" as he rushed onto the road, disregarding the safety of himself and others.
Fortunately, there was a person who was helping to guide and control the traffic to prevent any accidents from happening, he added.
Pedestrian disrupting traffic
In a 21-second video shared by a Mothership reader, the Good Samaritan could be seen jogging alongside traffic. She extended one arm, waving at vehicles in the lane on the right in an attempt to slow vehicles down and guide them to another lane.
The pedestrian, who was standing behind the Good Samaritan, started waving one arm in a similar fashion.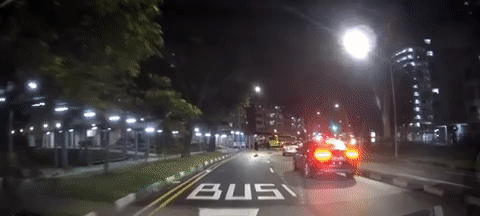 He then abruptly walked quickly towards an incoming black car and started following it from behind.
In response, the Good Samaritan quickly moved herself to the right lane, effectively putting herself in between the pedestrian and traffic, and started redirecting traffic to the middle lane.
The pedestrian, however, was not making things easy.
Towards the end of the video, the pedestrian started making his way back into the middle lane just as a white car was being redirected from the right lane to the middle lane.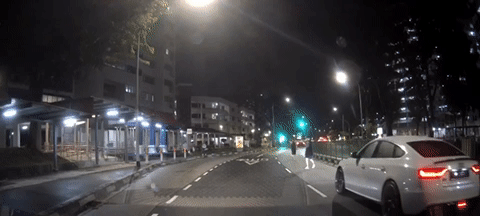 The Mothership reader told us that the person had also stopped the pedestrian from attempting to climb onto some cars.
Mothership understands that the Good Samaritan is an off-duty police officer who happened to be wearing a police lanyard at that time.
Top images by Mothership reader.
Follow and listen to our podcast here
If you like what you read, follow us on Facebook, Instagram, Twitter and Telegram to get the latest updates.