Follow us on Telegram for the latest updates: https://t.me/mothershipsg
Shopaholics across the world expressed concern when pictures of shuttered stores at popular South Korean shopping street Myeongdong started circulating on the internet in March.
Reduced stores, reduced crowds
On Nov. 22, 2021, we checked out the streets of Myeongdong to see if there's been any changes since then.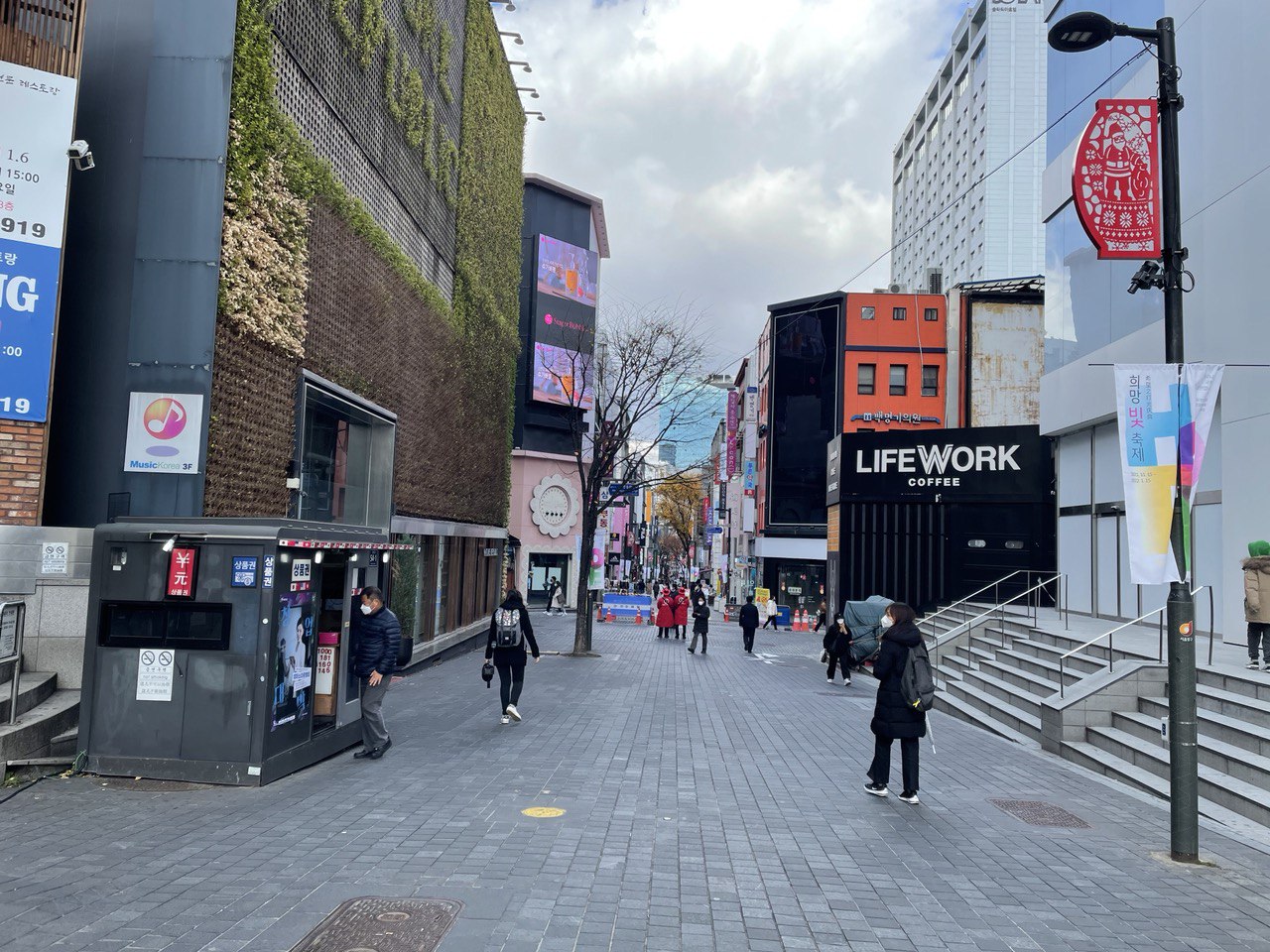 Sadly, about 50 to 60 per cent of the stores were shut.
Some streets are still doing alright, with only a few stores shuttered, while other streets can be completely empty.
The crowd was minimal on the Monday afternoon that we were there, but we understand that weekends tend to see larger crowds.
While there were people streaming in after office hours, they scattered after a while.
In terms of shopping options, international brands like H&M and Foot Locker remain open while the more prominent Korean brands like Laneige, Nature Republic, and Olive Young were also available.
However, we were disappointed to see only two street food sellers, along with a few others selling Dalgona candy.
Fortunately, the fried chicken street, as well as a number of F&B establishments remain open, so you won't go hungry in Myeongdong.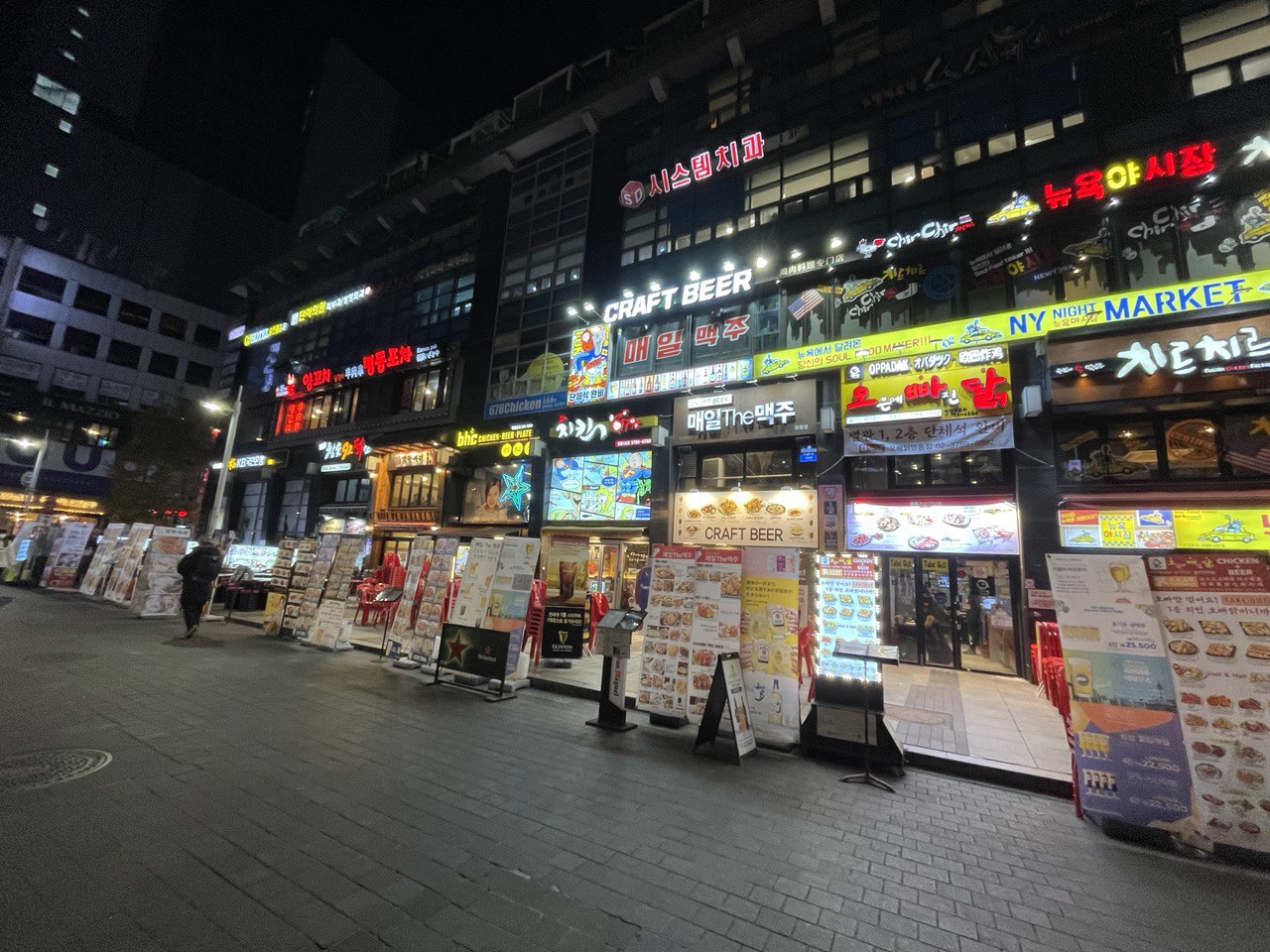 While you might struggle to walk around Myeongdong without bumping into people before the pandemic, we found it very easy to wander around with the significantly reduced crowds.
What's closed
Originally situated in the white building next to Lifework Coffee, Uniqlo's four-storey flagship store in Myeongdong has not reopened since it was forced to shut on Feb. 1 after 10 years of operation, due to the pandemic.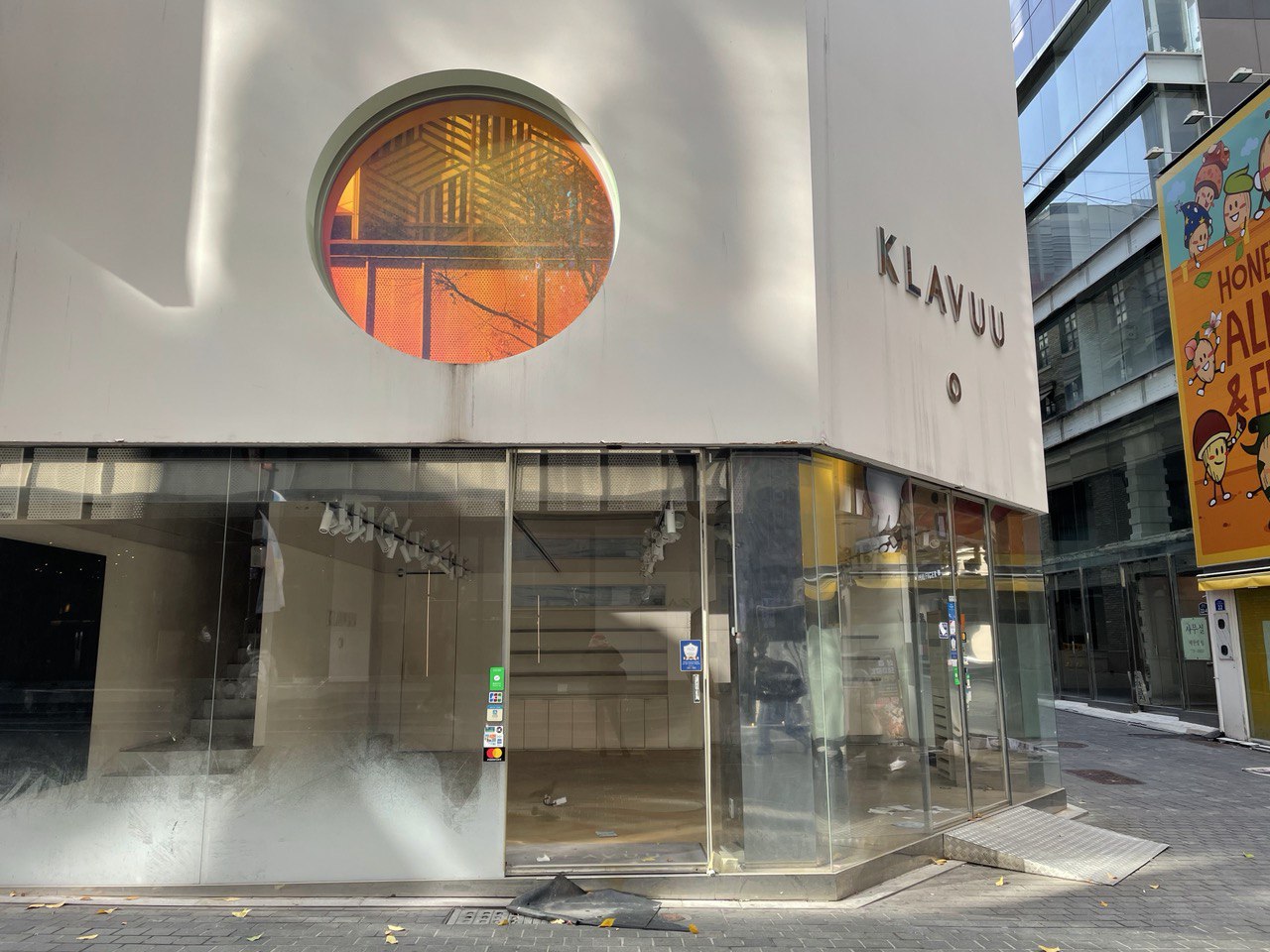 K-beauty brand Klavuu's space remains empty.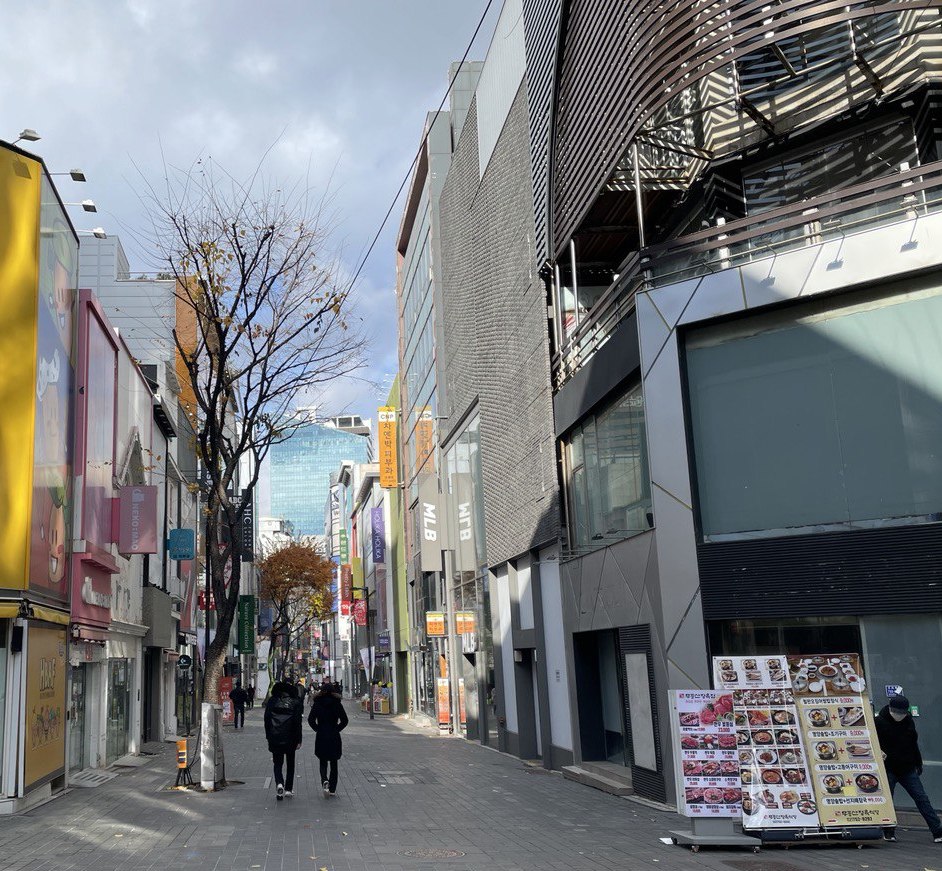 HBAF (yellow store), Neko:Mao, the unnamed shop next to it, as well as the two shops in front of MLB remained shut during our visit.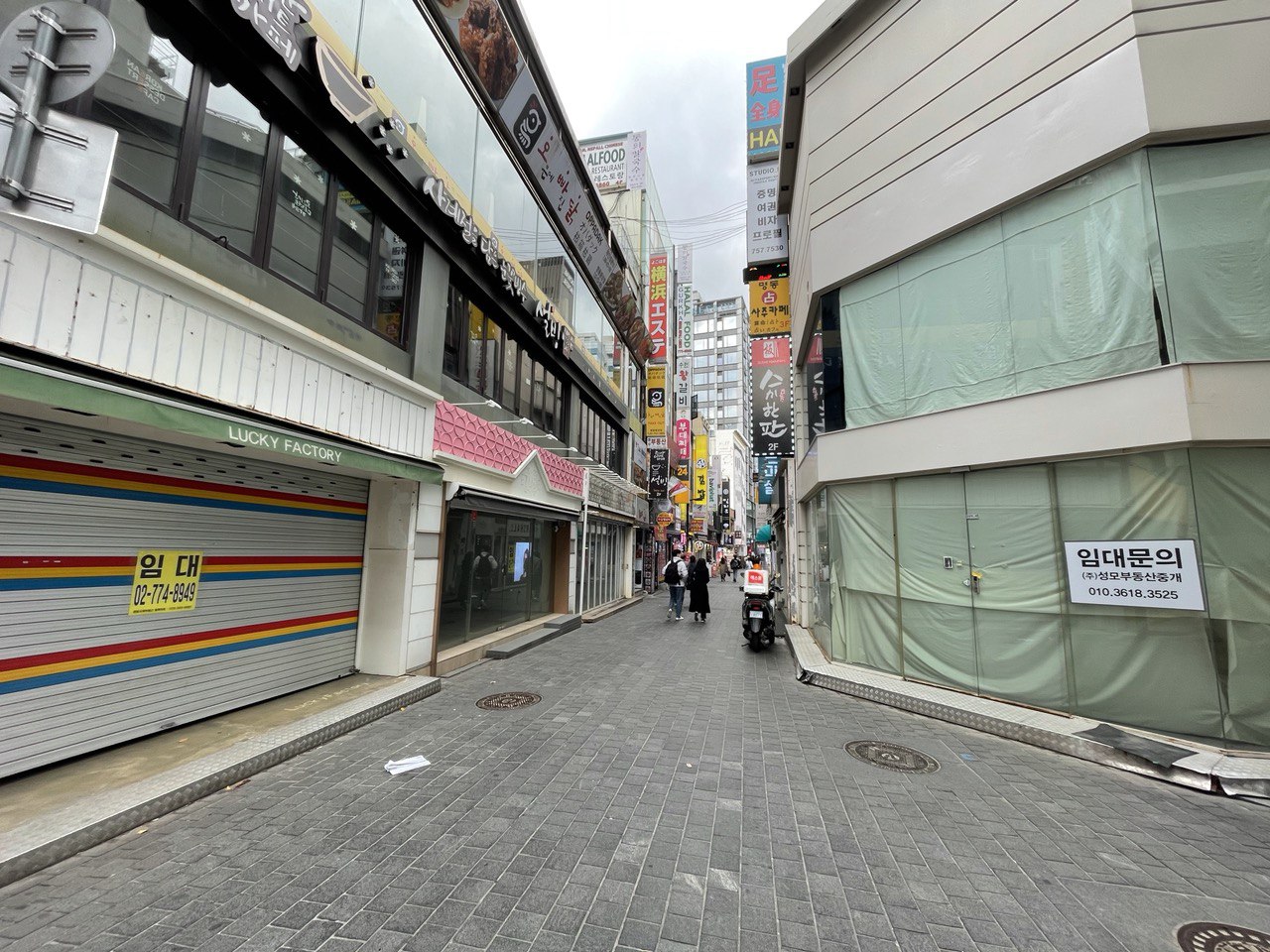 Lucky Factory, Etude House (pink roof-like structure over the space), and the shop spaces beside and opposite it remain empty with signs offering the space for lease and a contact number for enquiries.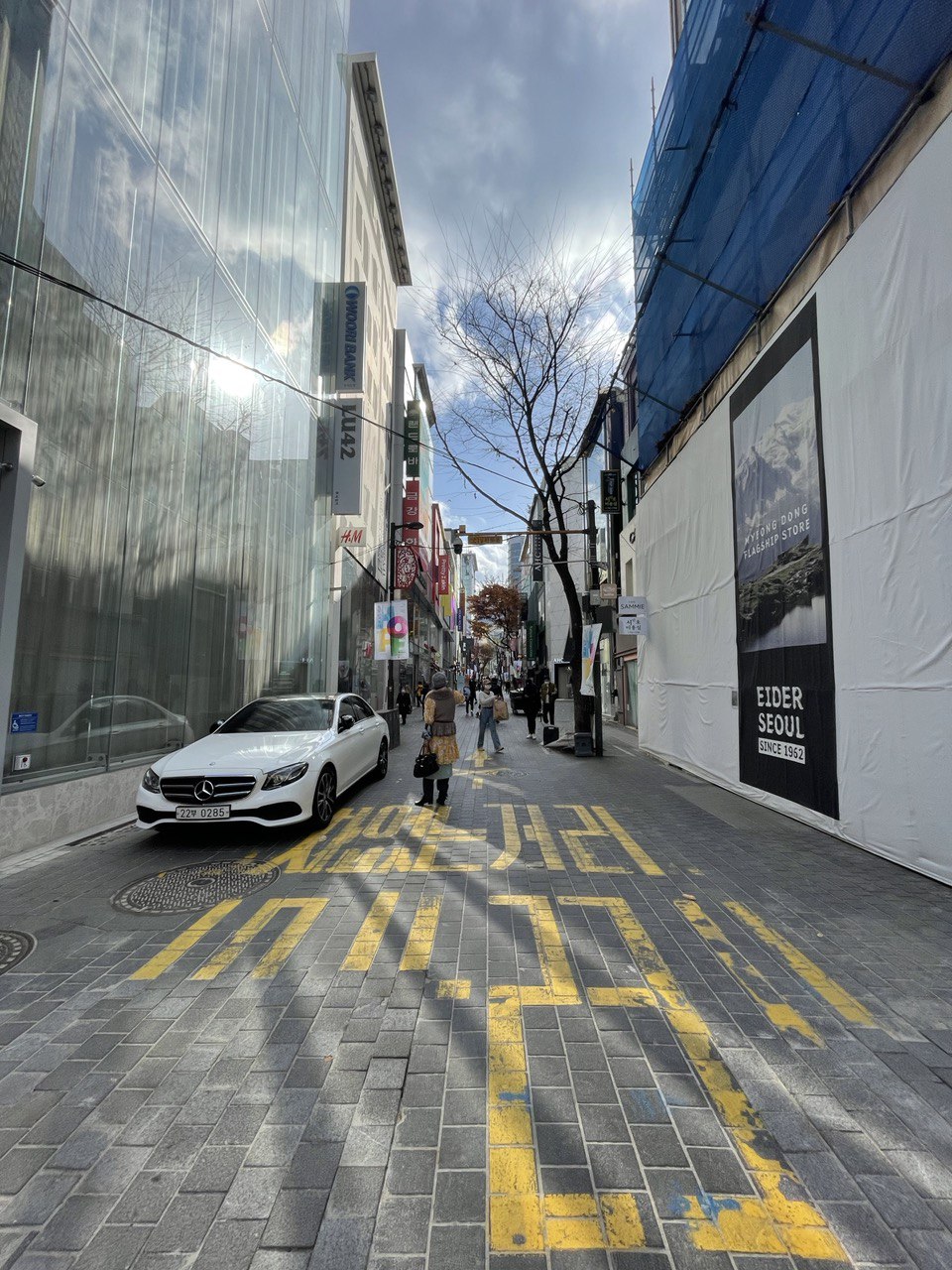 Footwear retailer Kumkang's space is now surrounded by a hoarding that suggests that lifestyle outdoor brand Eider will be taking over the space with its flagship store.
The shop beneath Cafe Sammie remains shuttered.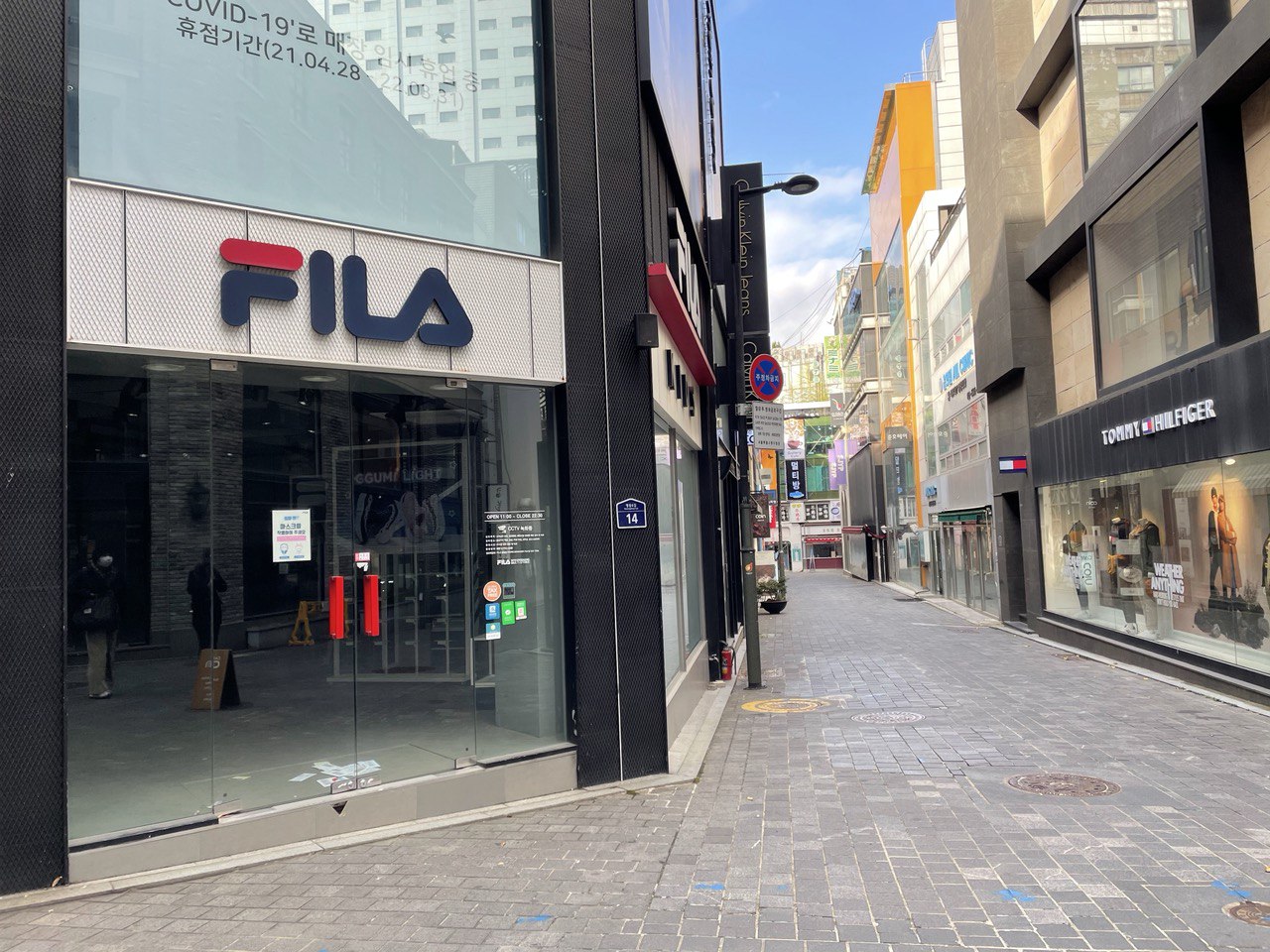 Fila Kids' outlet opposite Tommy Hilfiger (which is still operating) appears to be emptied out.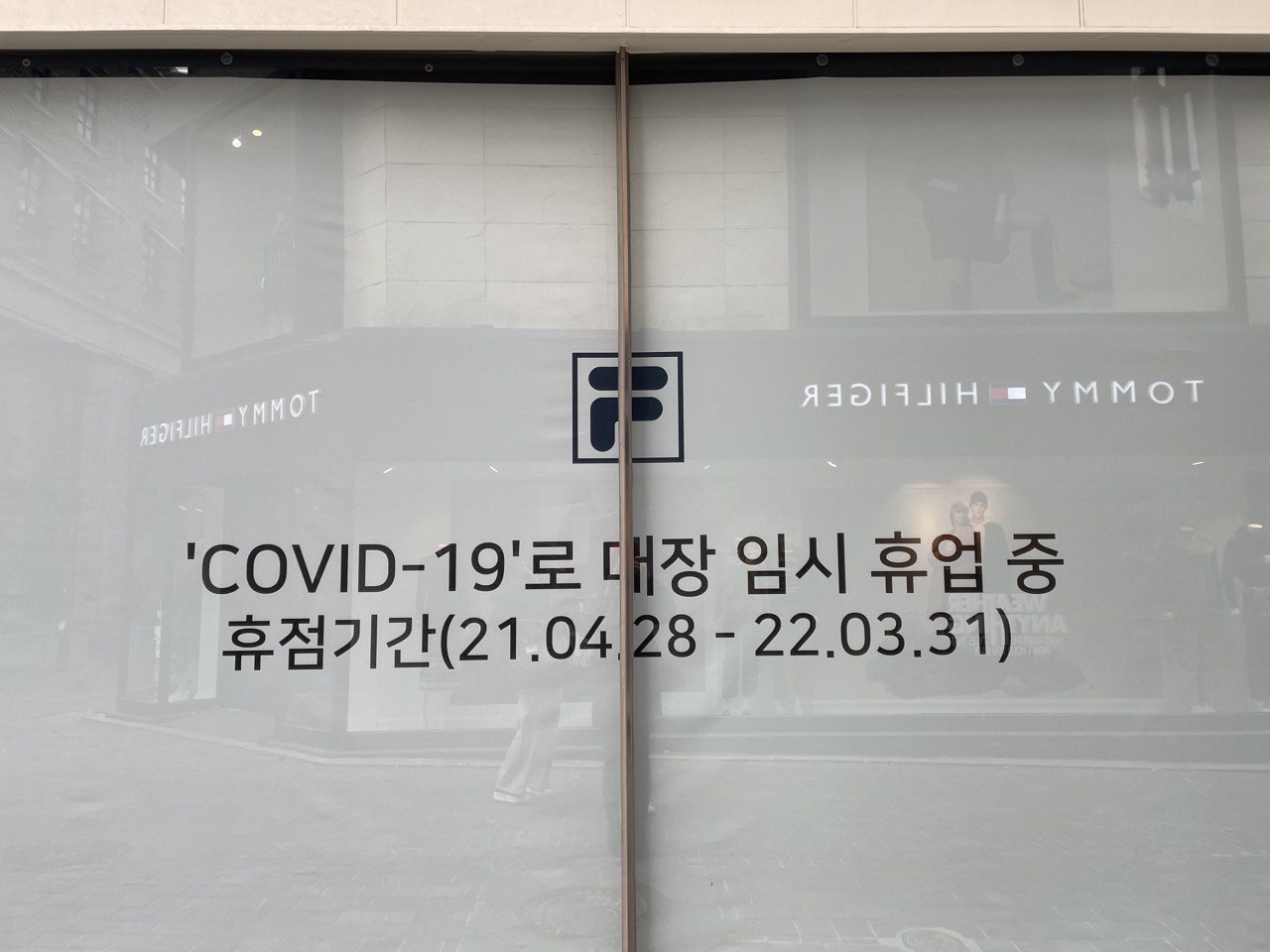 According to the sign, the Fila Kids outlet has been temporarily closed due to Covid-19 since Apr. 24 and will resume operations on Mar. 31, 2022.
Along the same road, lifestyle concept store ALAND used to occupy four floors and a basement in a building but appears to have since vacated the premises.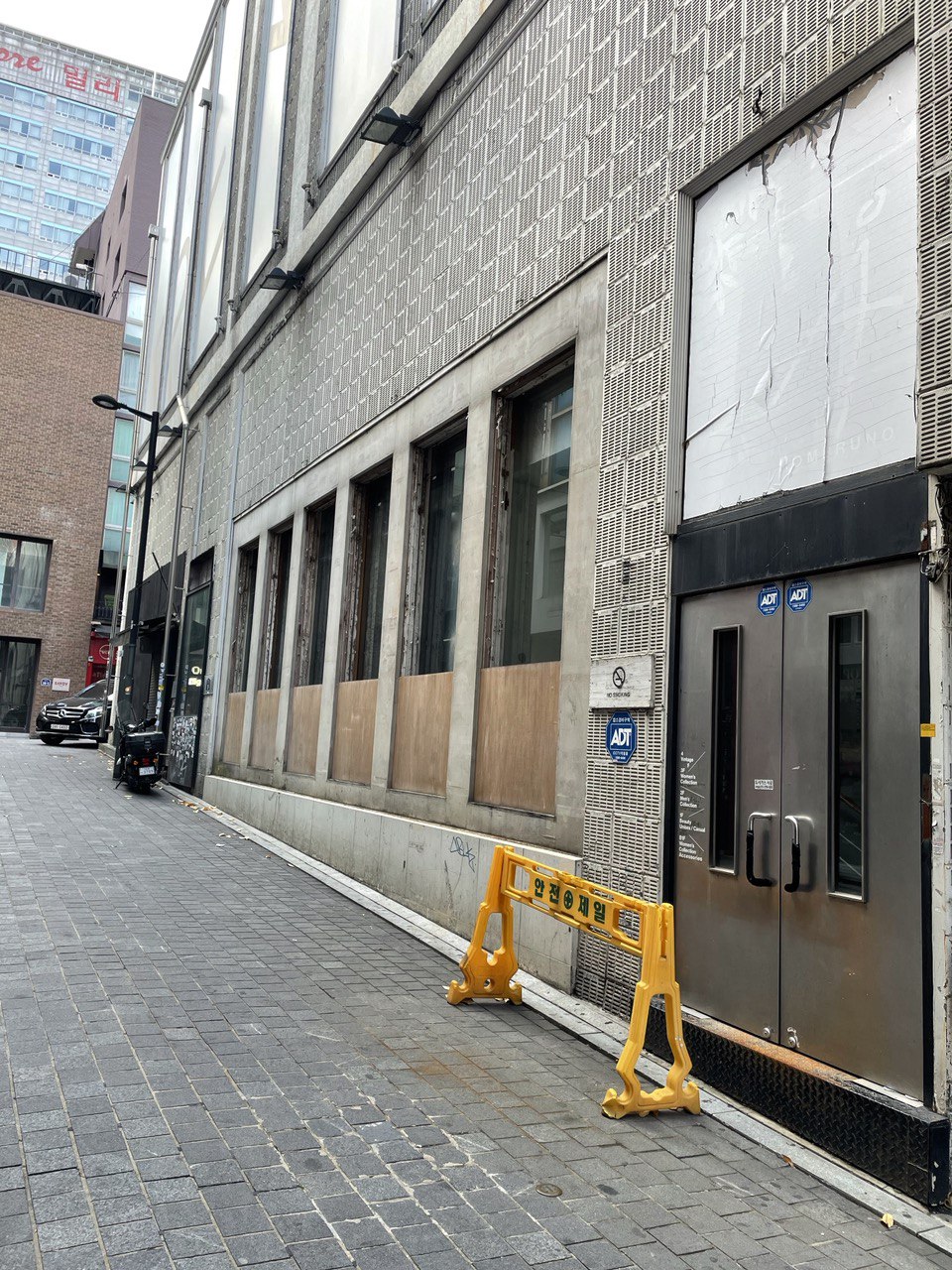 The only trace of its past existence is a mirrored outline of the wall decal on the window.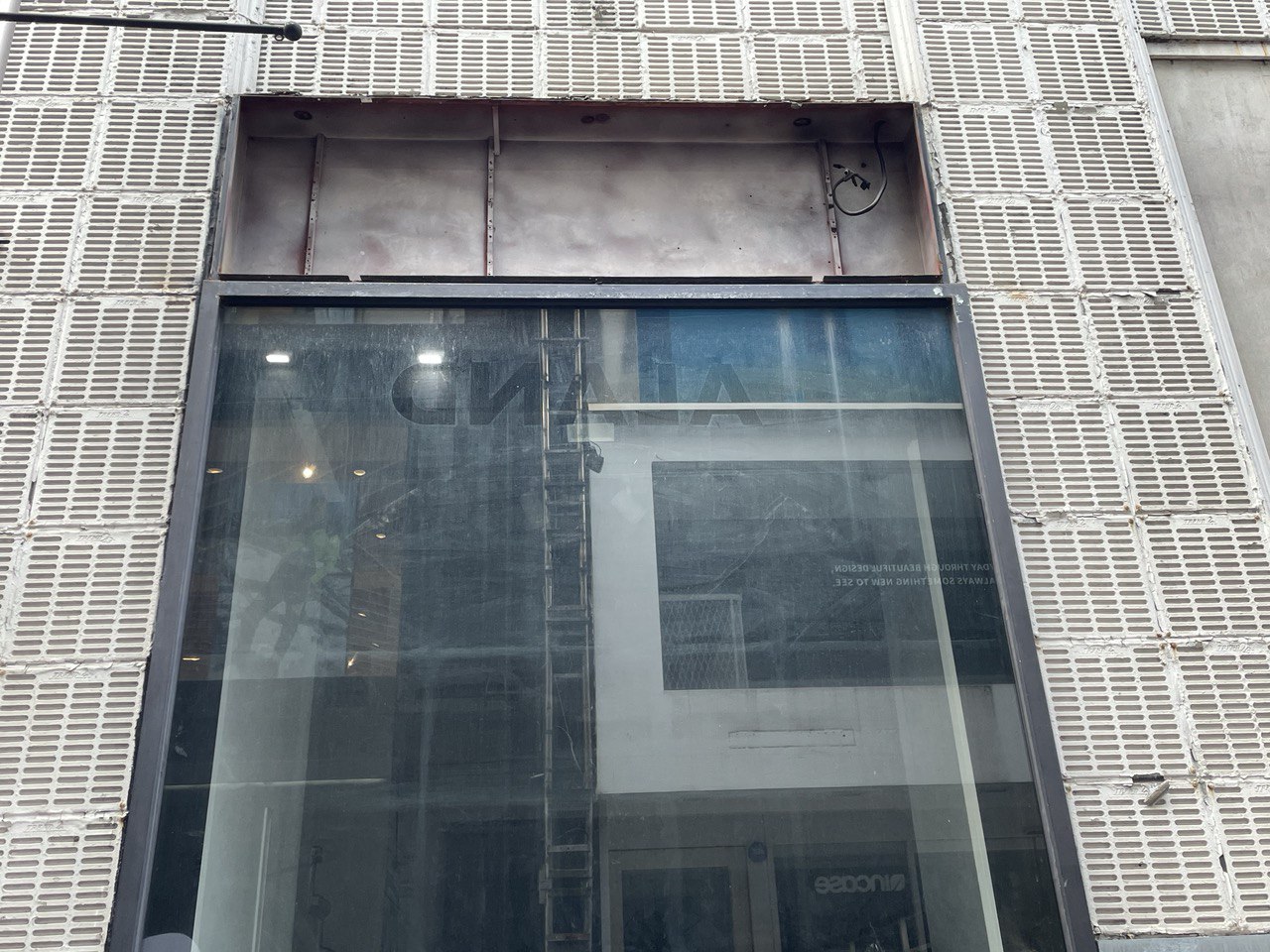 In addition, the Line Friends's outlet in Myeongdong has also temporarily closed "due to internal issues."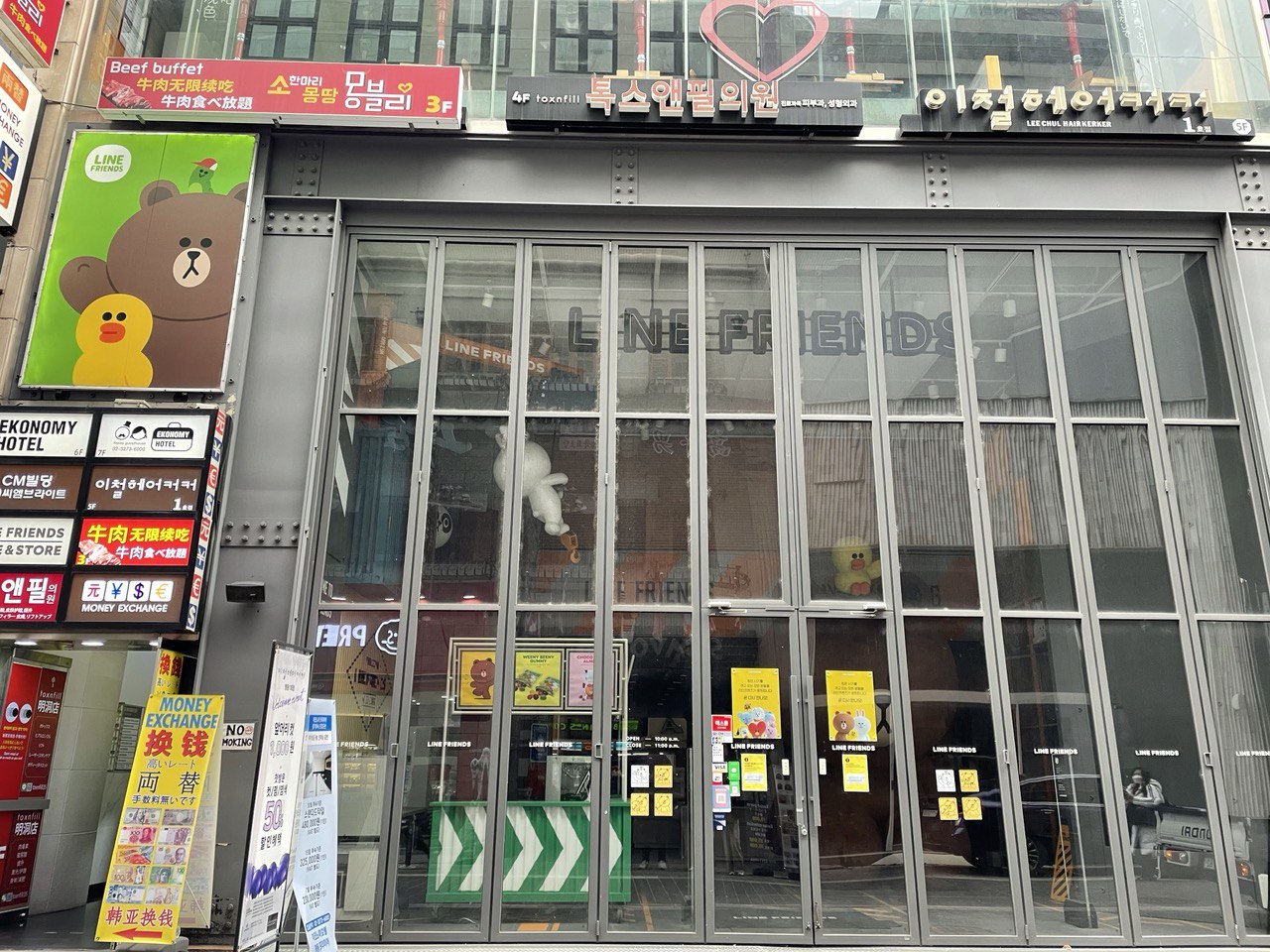 The store still has the giant Brown doll with Sally perched atop his head.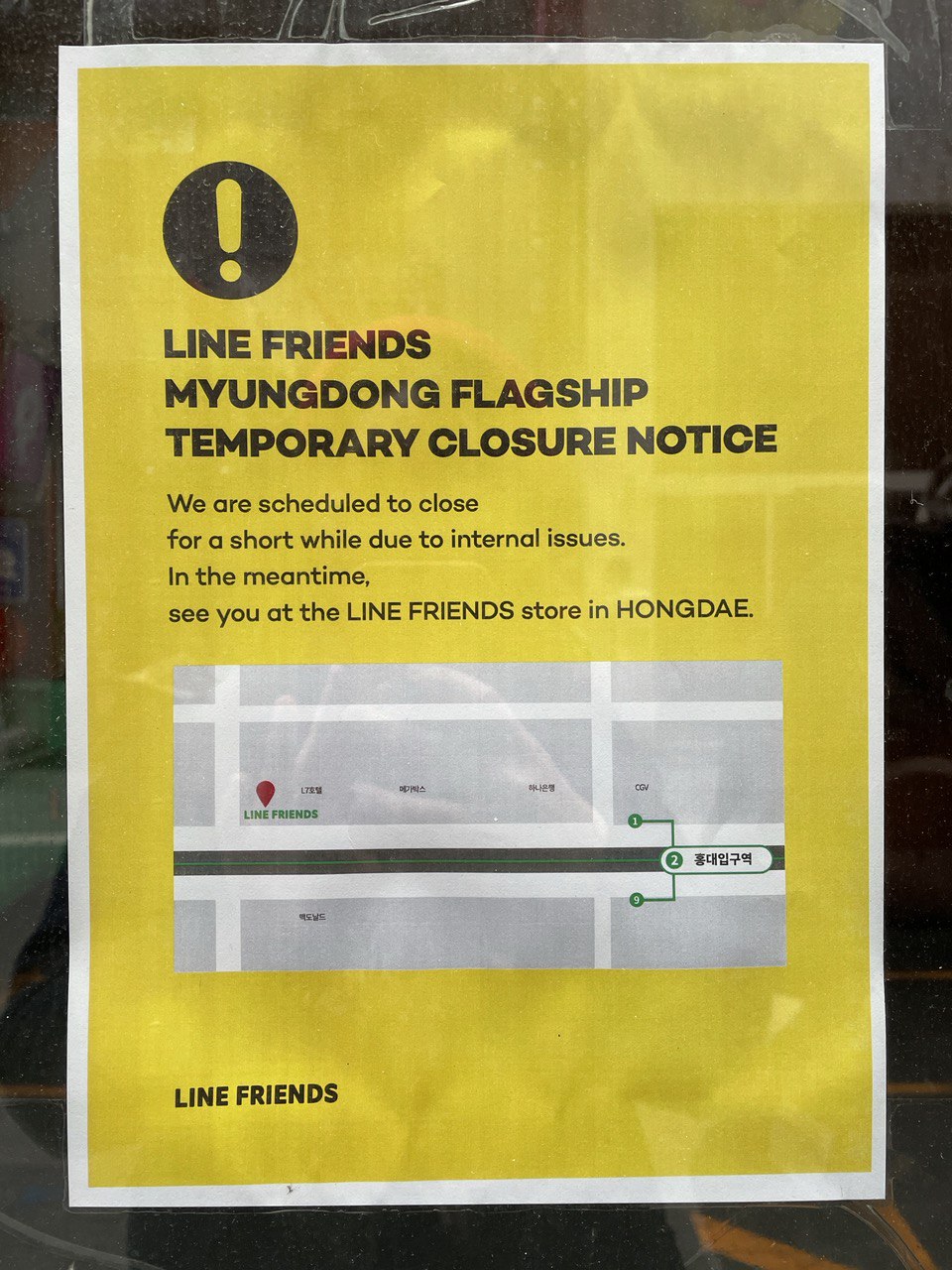 This row of street food stalls were also closed when we dropped by.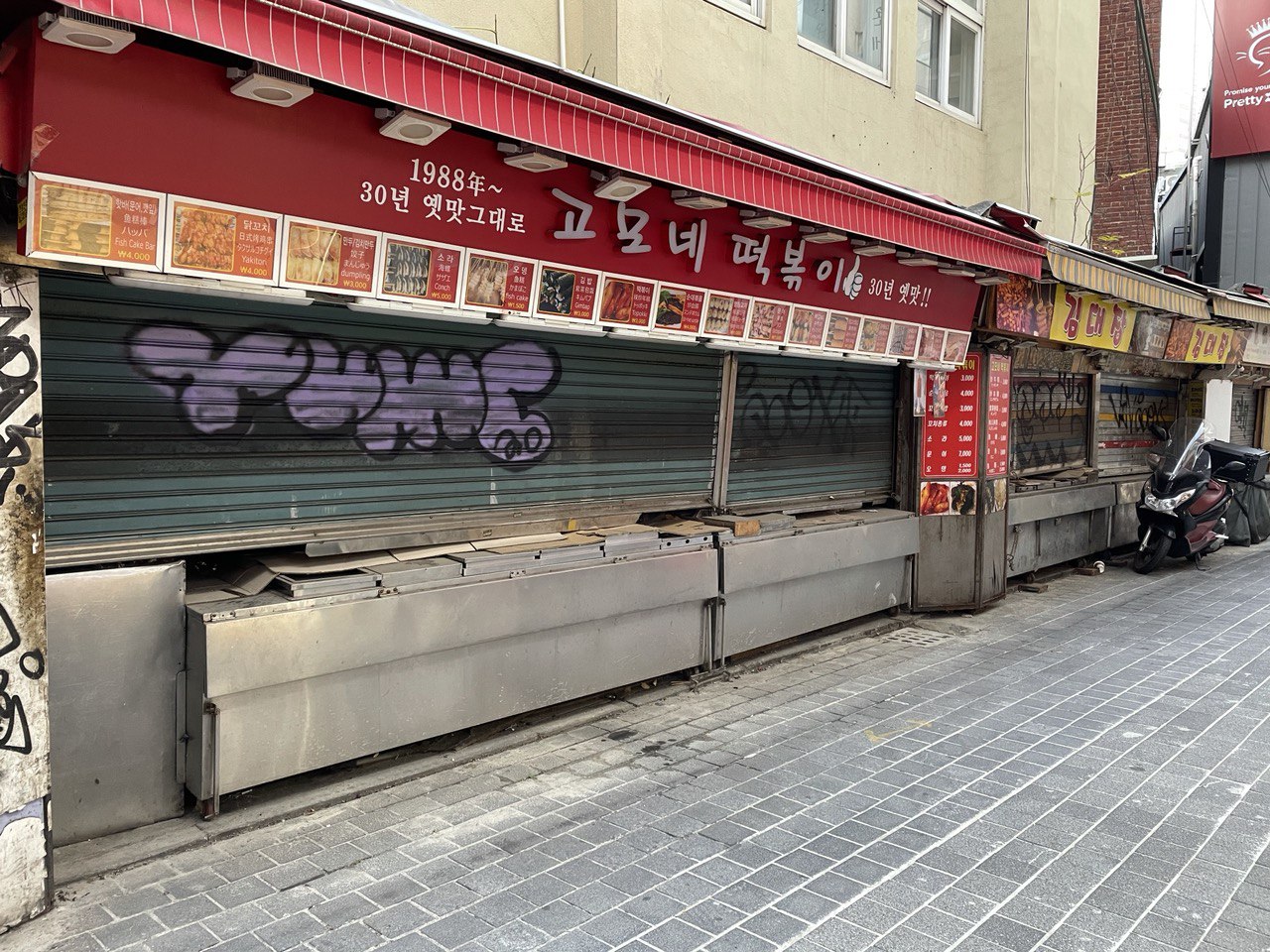 For a more in-depth look at the Myeongdong streets, check out our Instagram live:
Follow and listen to our podcast here
Top images by Karen Lui.
If you like what you read, follow us on Facebook, Instagram, Twitter and Telegram to get the latest updates.