Here's another bao to try if you enjoy soupy dumplings/ buns.
nosignboard Sheng Jian is a new restaurant at Northpoint City that specialises in sheng jian bao, a popular Shanghainese street food.
Sheng jian bao
For the uninitiated, sheng jian bao is also known as pan-fried pork bun.
An elevated version of the shui jian bao, the modified bun boasts a crunchy pan-fried bottom, soft skin, a filling of steaming hot soup and juicy pork.
Unlike other pan-fried buns with fluffy doughs, the sheng jian bao's dough has a chewy texture.
At nosignboard Shen Jian, they offer the buns in four savoury fillings:
Signature "Popping Juices" (S$5.50 for three) with pork filling

Chilli Crab and Pork (S$6.30 for three)

Spicy Dried Shrimp (S$5.80 for three)

Vegan Sheng Jian Bao (S$5.30 for three) with preserved mustard greens filling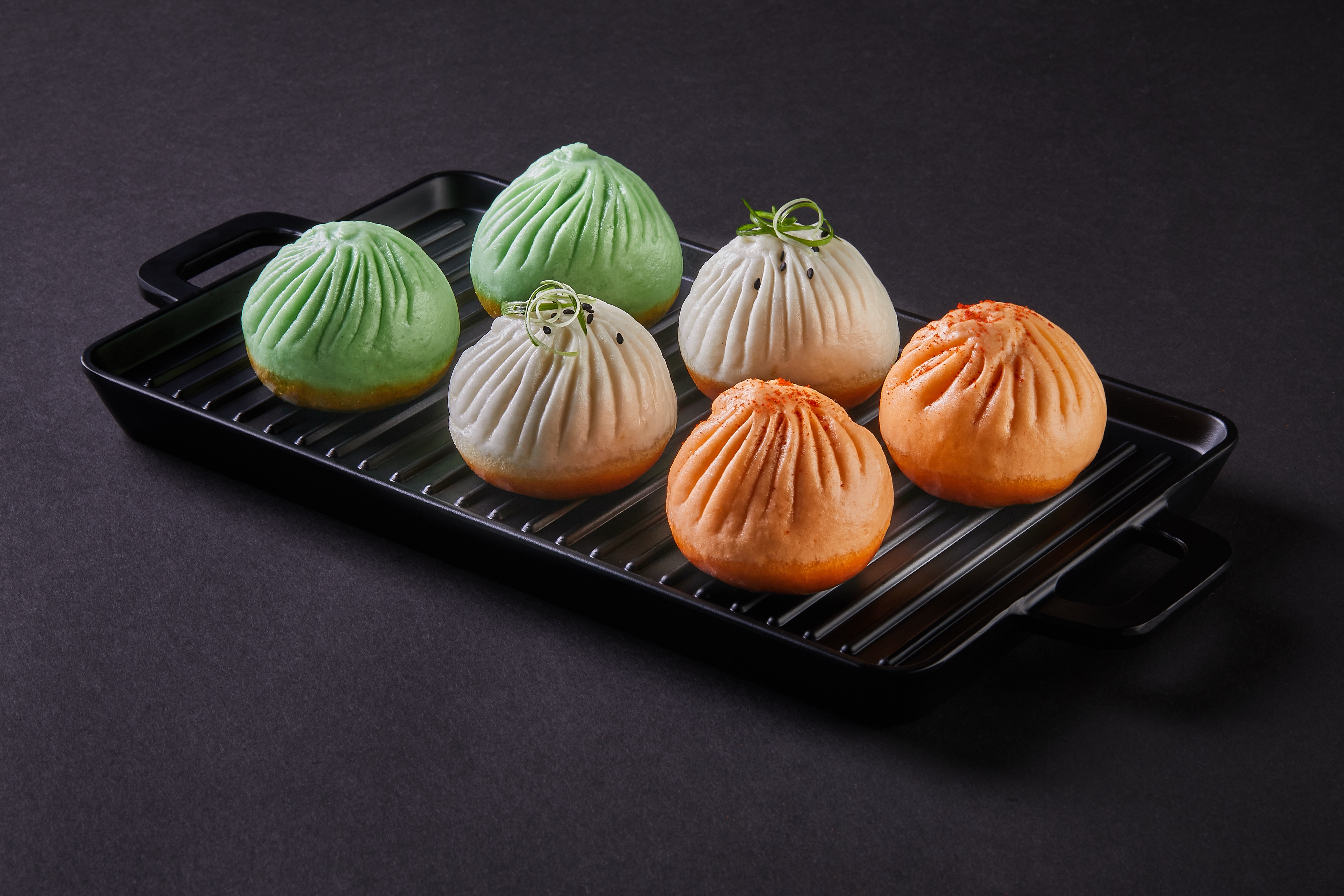 The sheng jian baos are only available from 11:30am onwards.
Other menu items
Besides sheng jian bao, nosignboard Sheng Jian offers a range of authentic Northern Chinese dim sum and dishes.
Priced at S$7.80, the Spicy Chicken in 'Sichuan' Style (Chilled) is a chicken appetiser served with Sichuan Mala spicy sauce.
If you enjoy the crusted rice at the bottom of the pan (also known as Guo Ba), a well-loved snack in Northern China, check out the Crispy Rice with Chilli Crab Meat Sauce (S$14.80).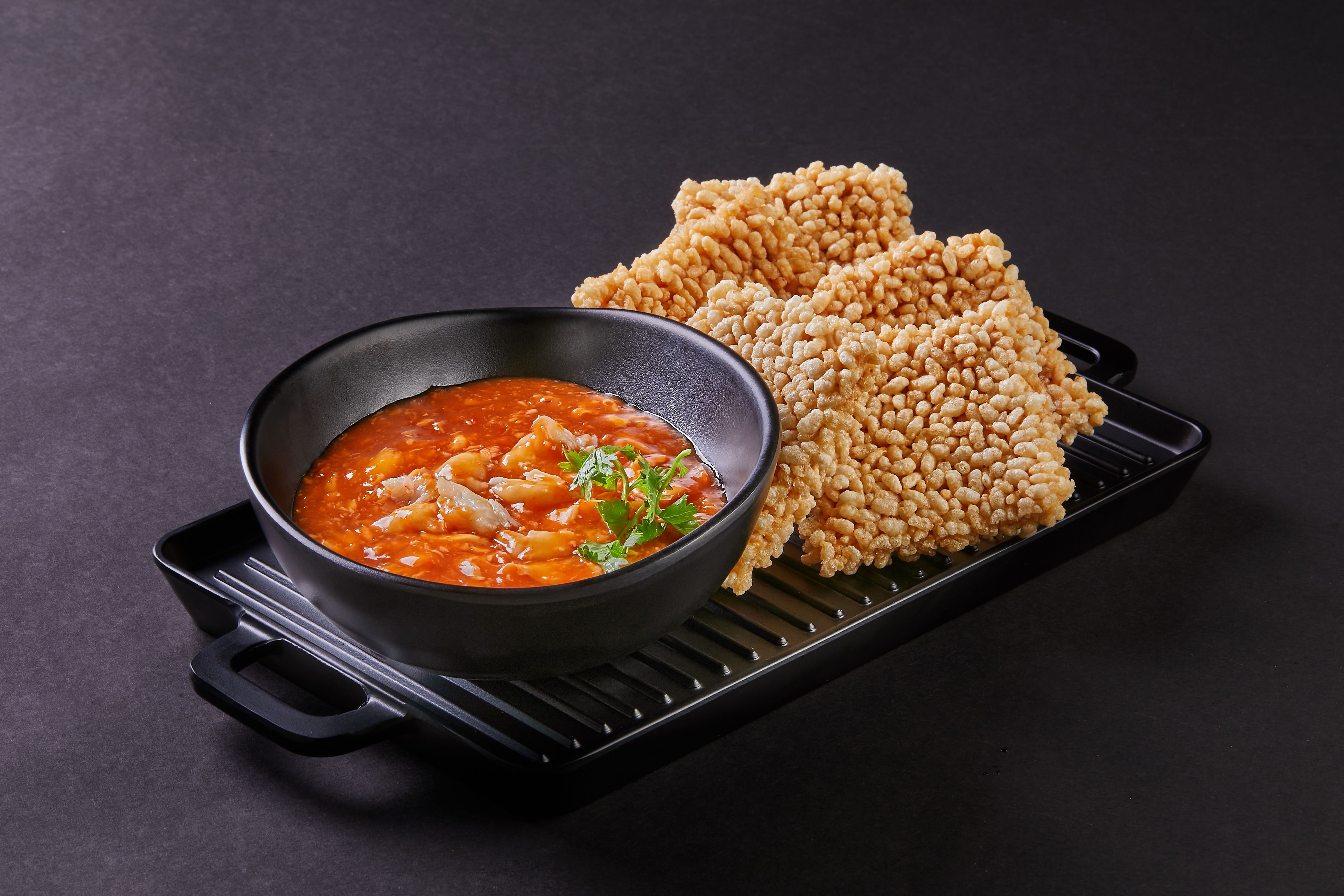 The Famous Wu Xi Braised Pork Cube (S$14.80) comprises succulent pork belly cubes that are braised and coated in red sauce with sweet vinegar.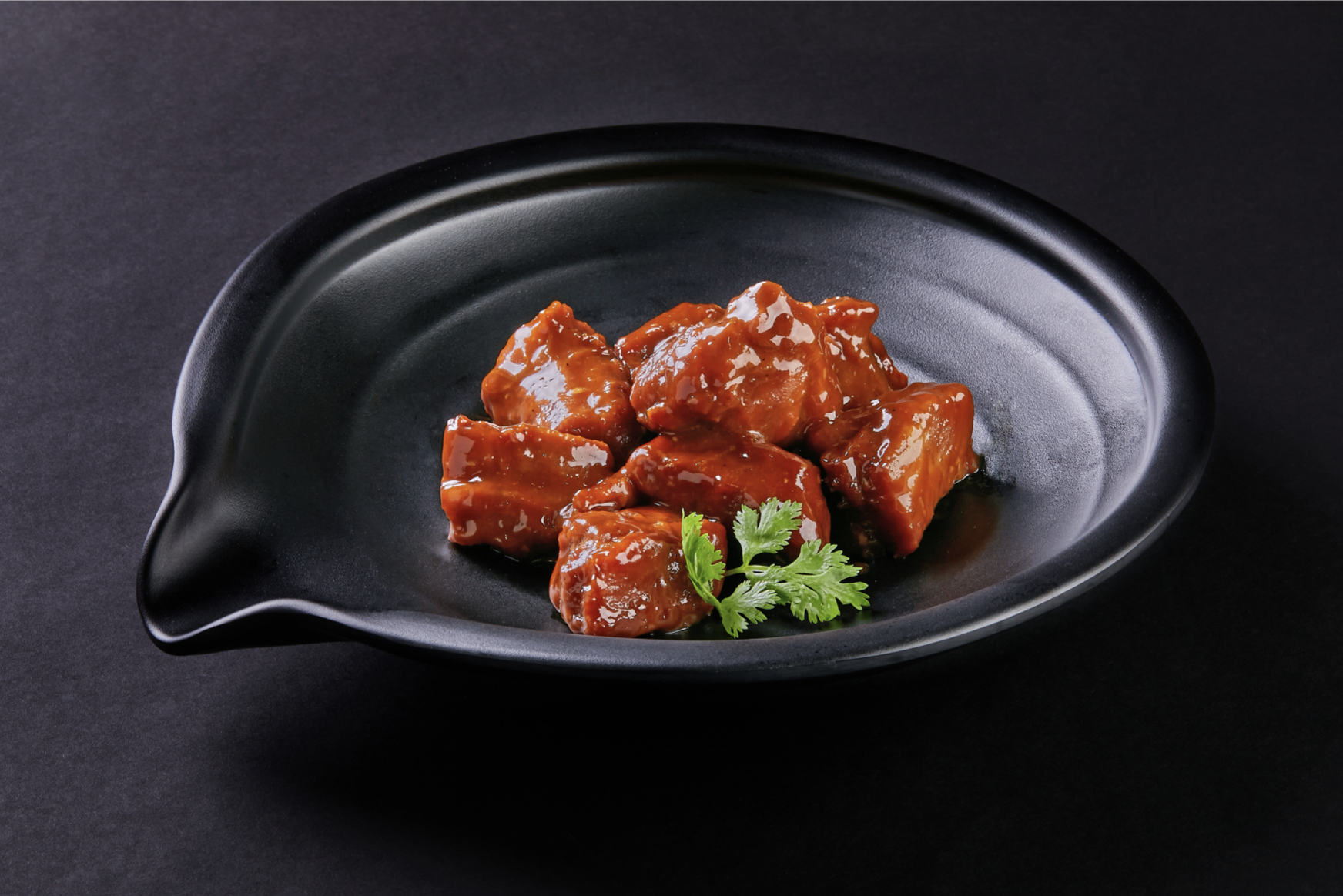 The Dried Noodles with Scallions & Dried Shrimps (S$6.80) offers a comforting bowl of noodles to pair with the sheng jian bao.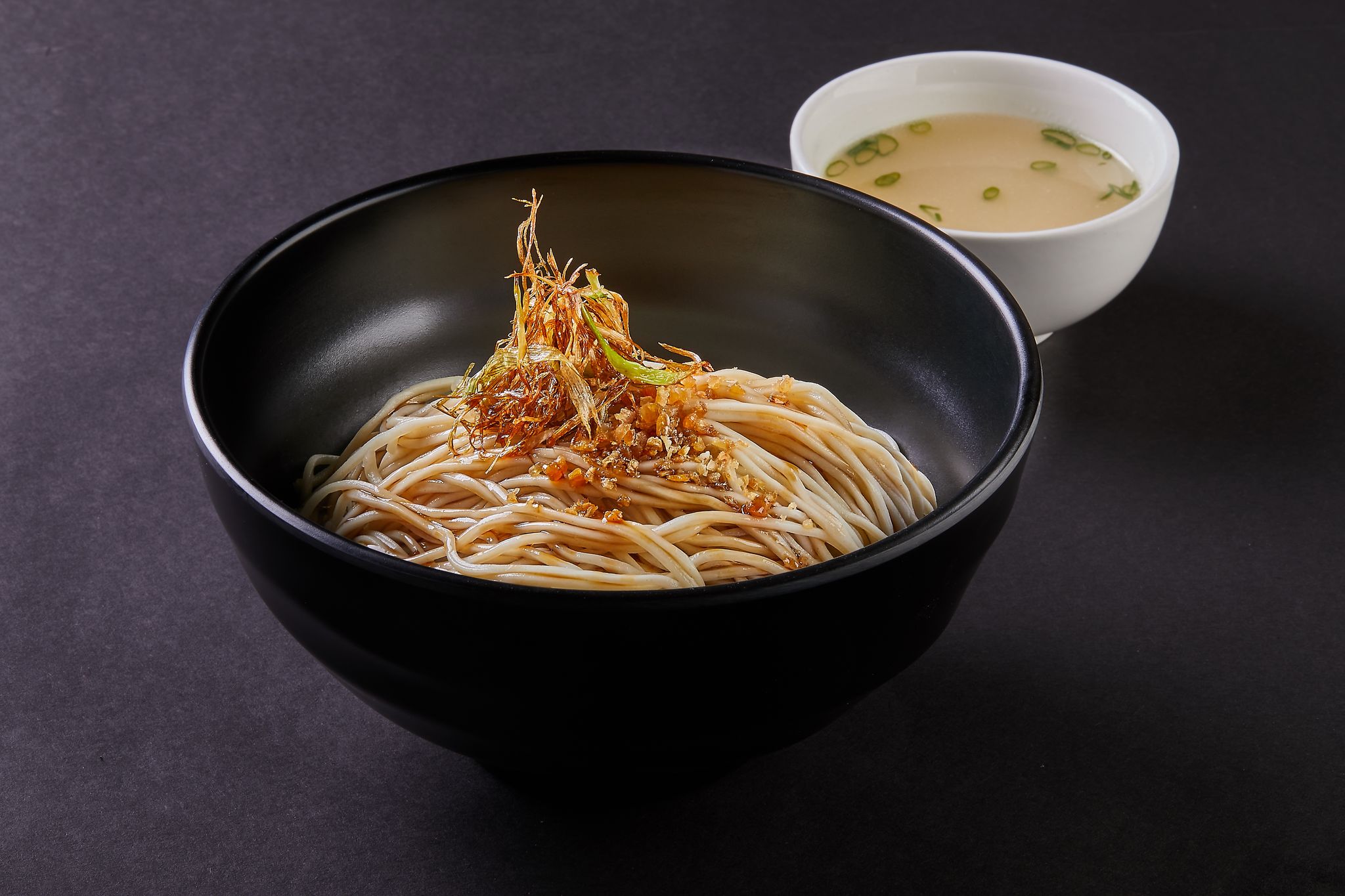 A traditional Shanghainese pastry, the Deep-fried Radish Pastry (S$5.80 for three) consists of buttery flaky layers encasing a savoury white radish filling.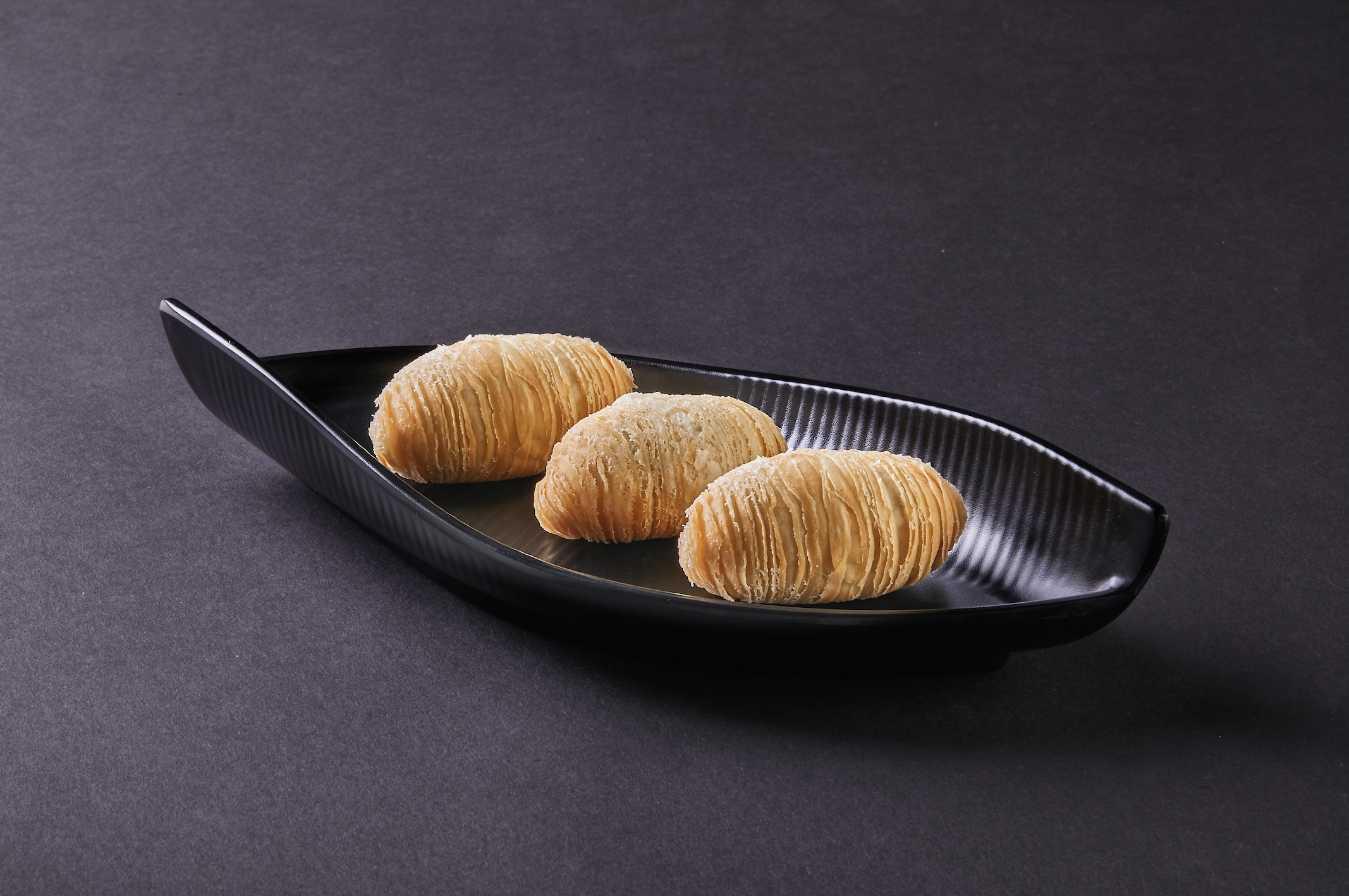 For dessert, cool off from the Sichuan spices with the Chilled Coconut Papaya Pudding (S$4.80 for three) or Crispy Purple Sweet Potato Balls (S$4.80 for three) that contains a custard filling.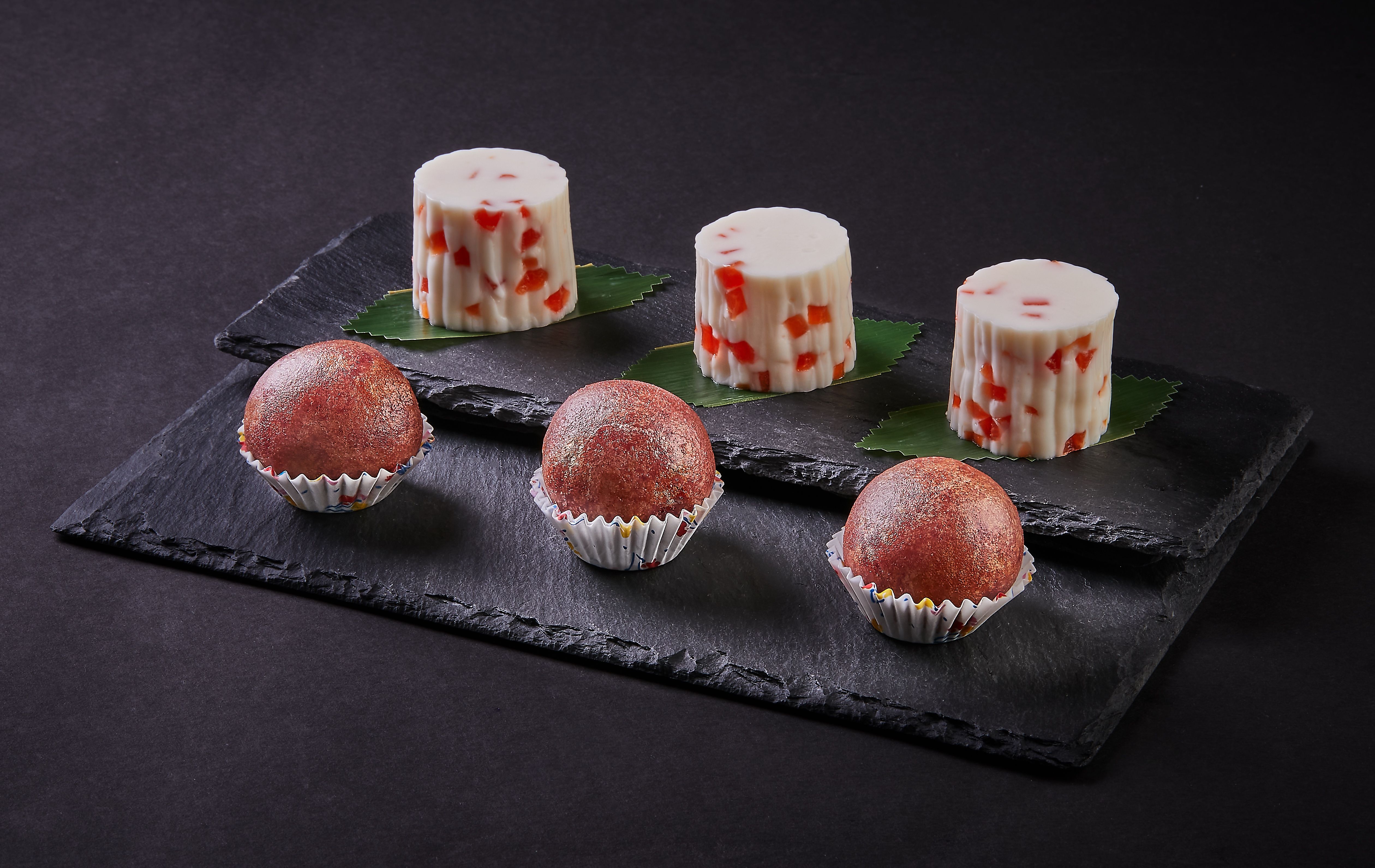 Facade and interior
Here's a look at the restaurant: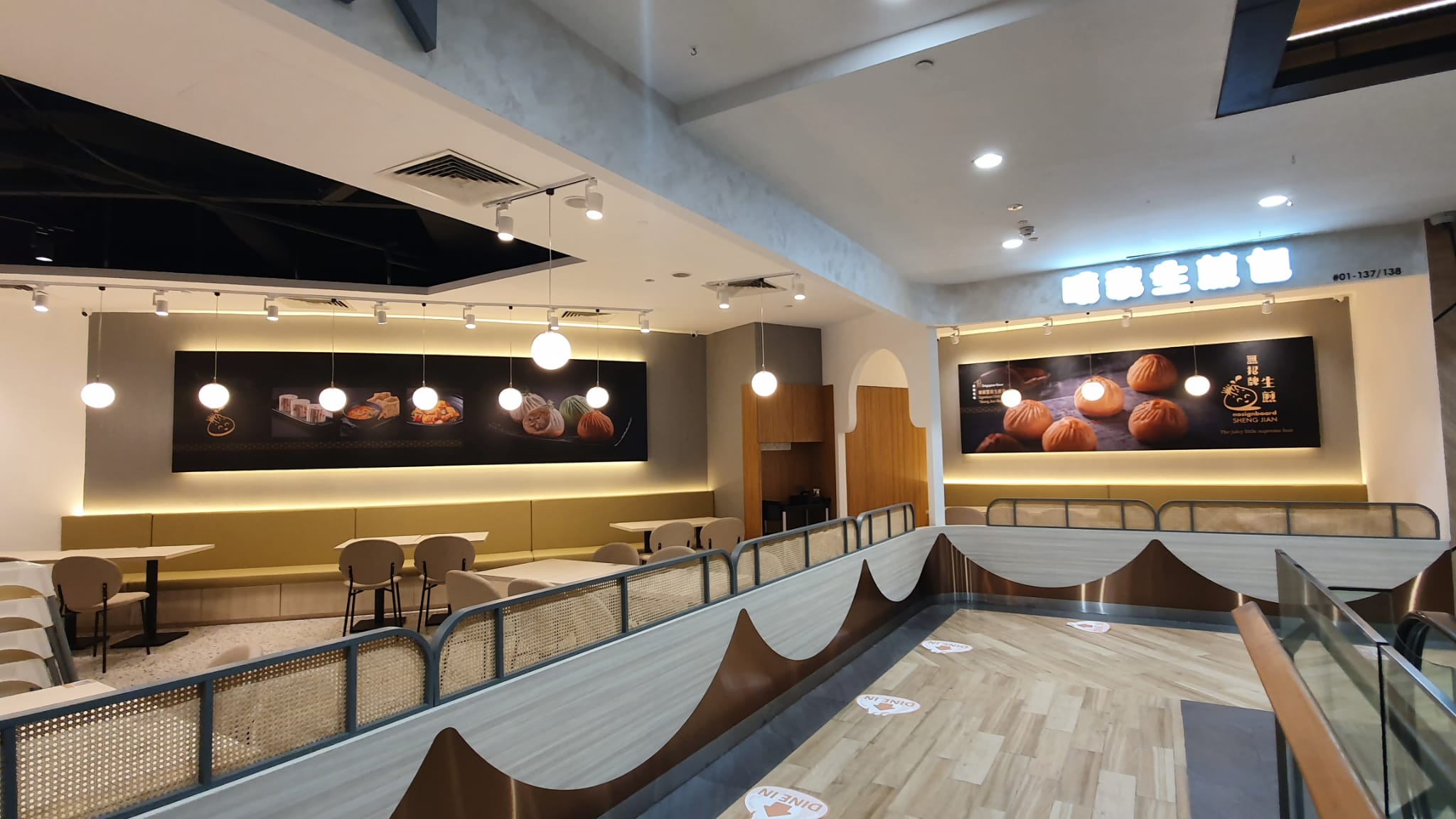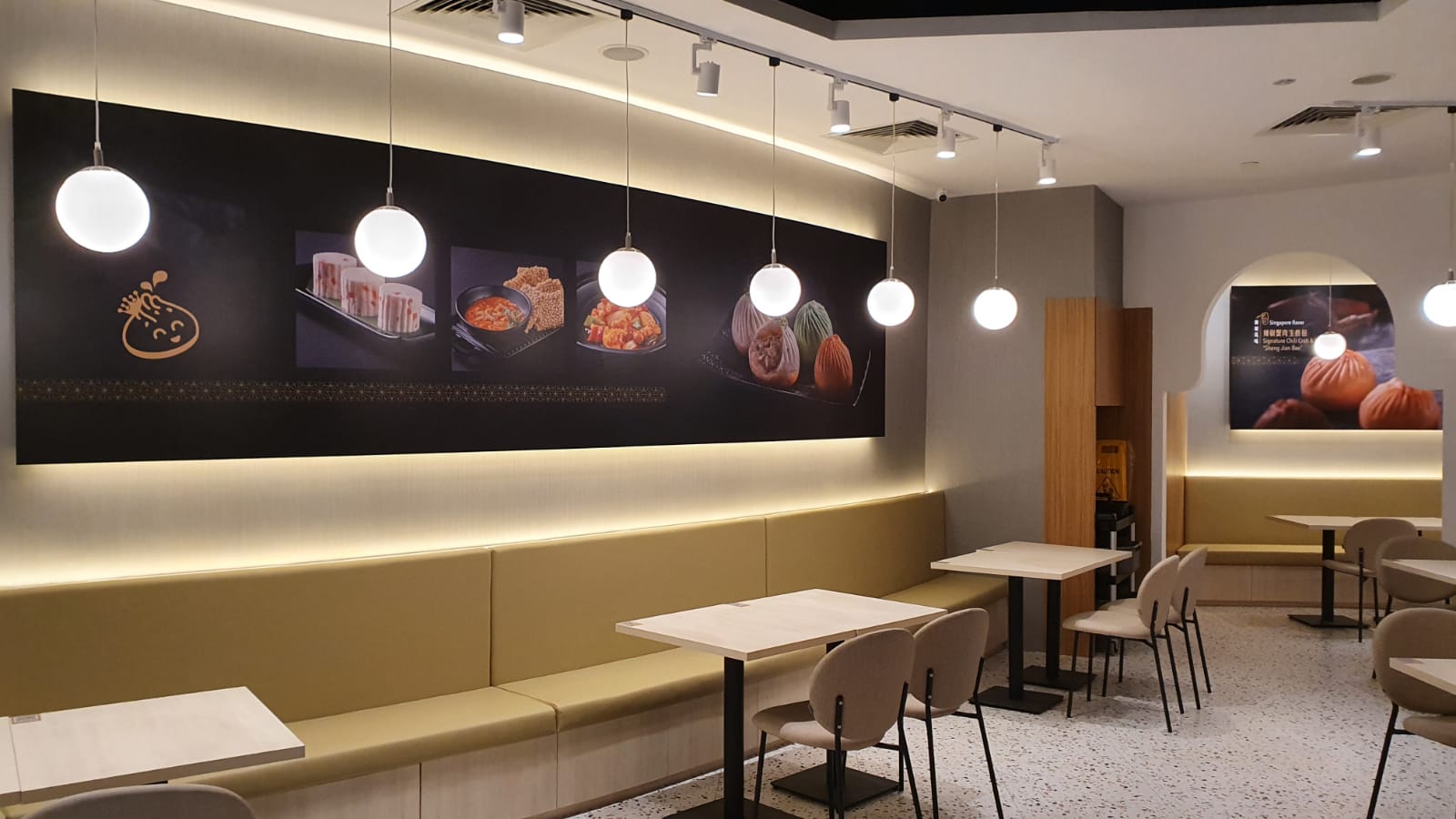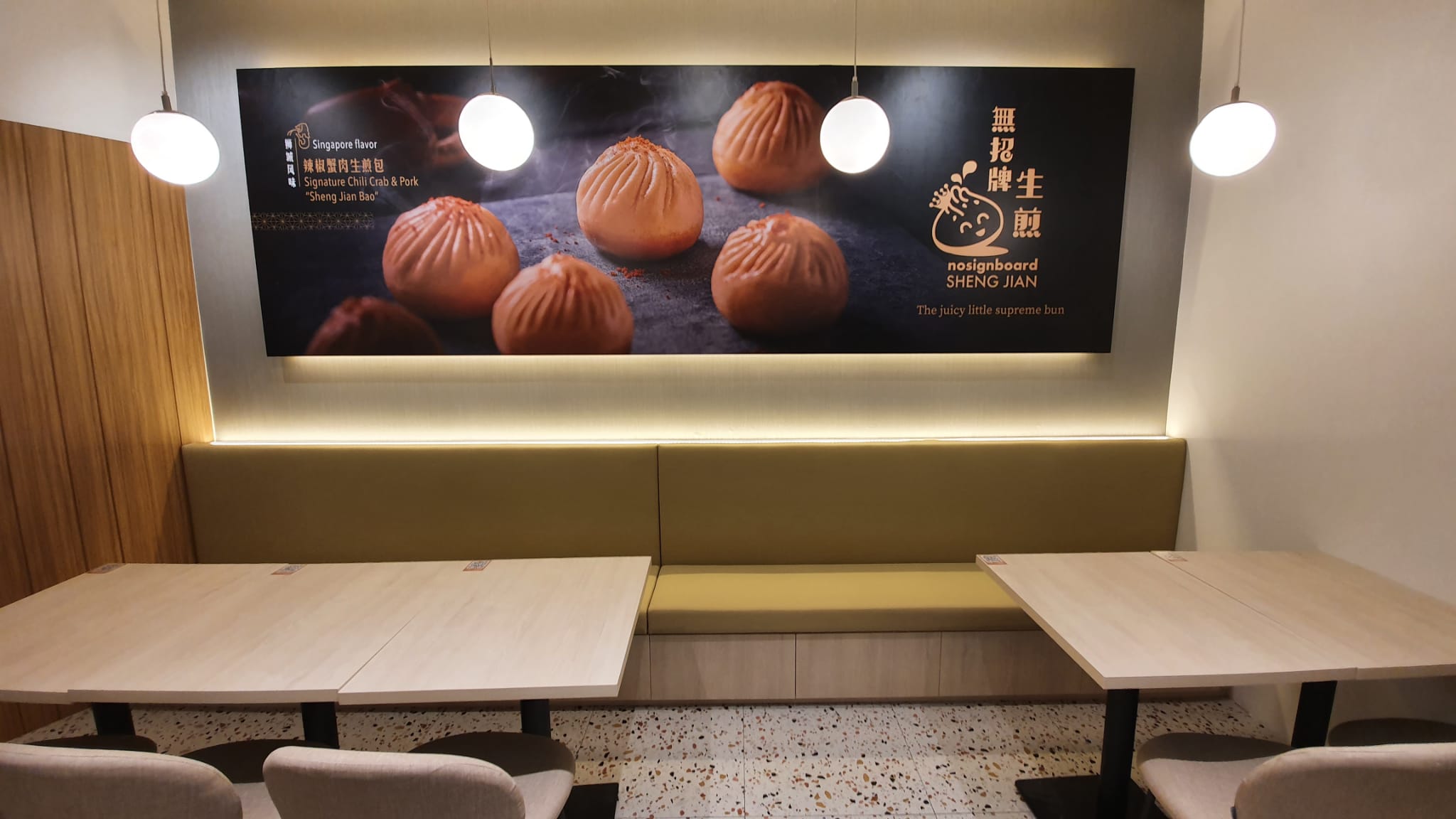 The restaurant recently opened to snaking queues: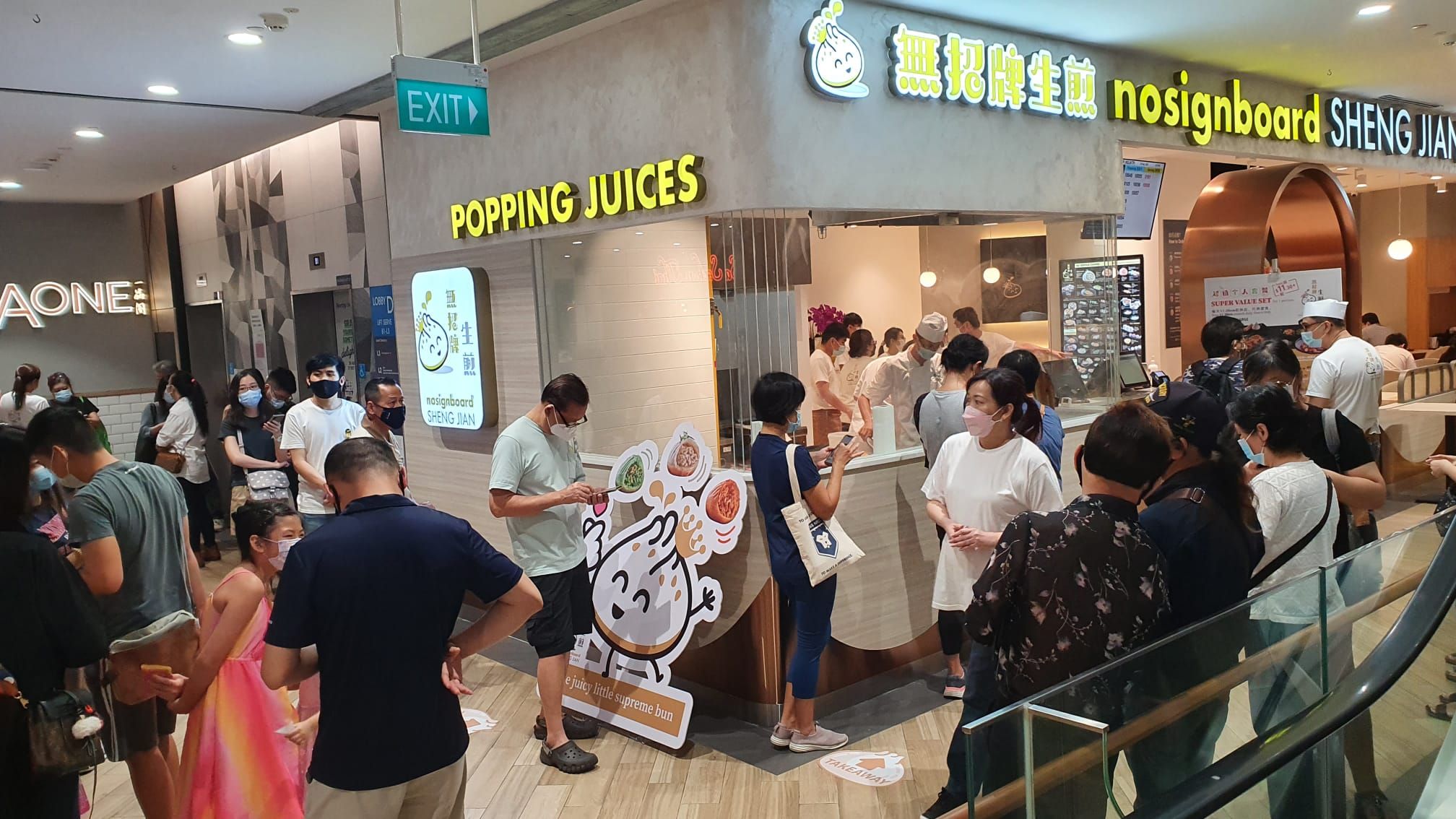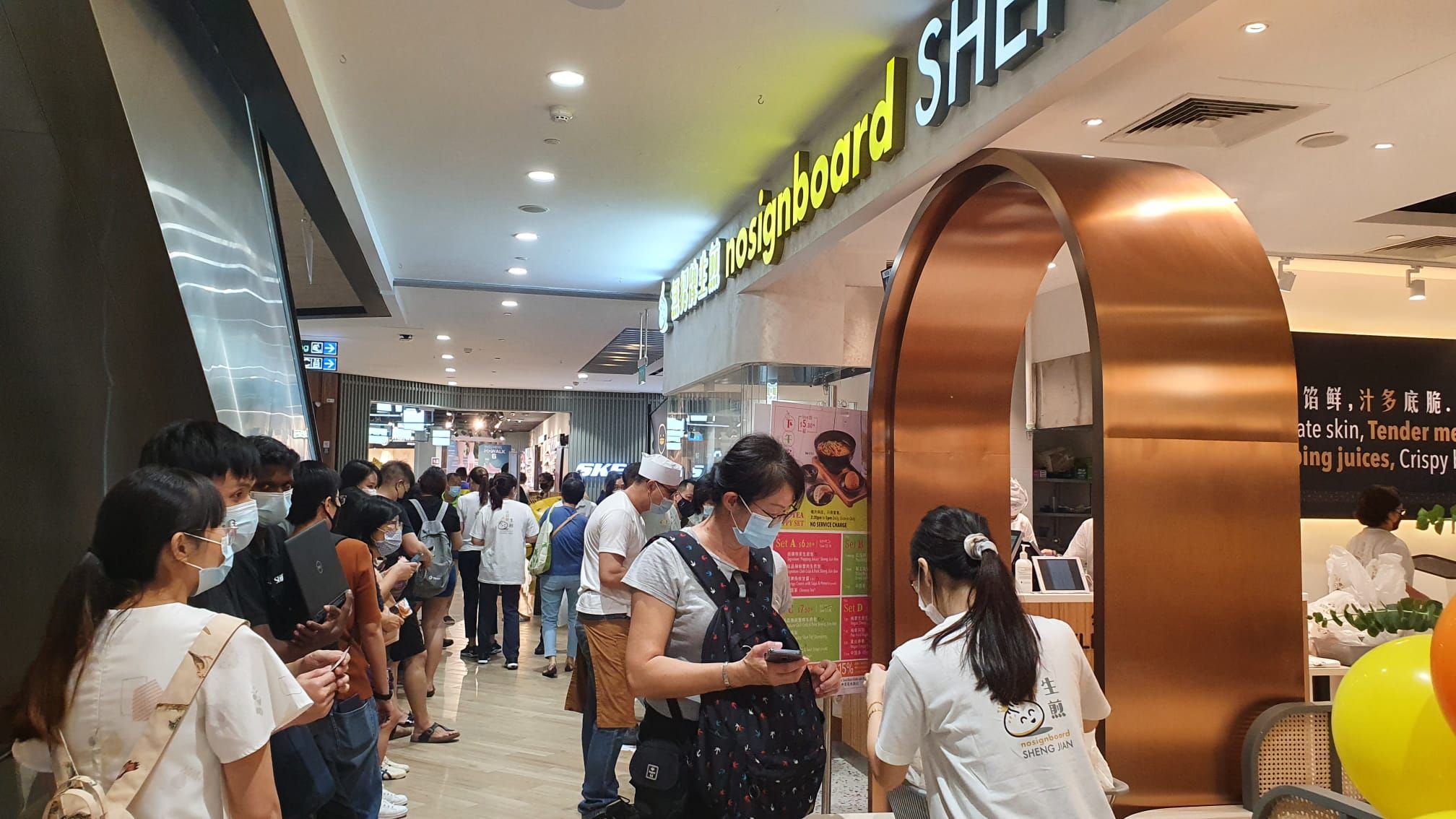 nosignboard Sheng Jian
Address: 1 Northpoint Drive , #01 - 137/138, South Wing of Northpoint City, Singapore 768019
Opening hours: 10am to 9:30pm, daily
Top images by nosignboard Sheng Jian.
Free things here 📣❗️
Hi there! Are you a small-business owner of an existing/upcoming F&B concept/space in Singapore? Email us at [email protected] with more information (introduction, menu, photos etc.) on your business for potential editorial (free!) coverage.
While it is not possible for us to respond to each and every one of you due to our limited manpower, rest assured that each pitch will be carefully read through and considered.
See you in our inbox!
If you like what you read, follow us on Facebook, Instagram, Twitter and Telegram to get the latest updates.