Follow us on Telegram for the latest updates: https://t.me/mothershipsg
If you haven't gotten the memo, diners will have to clear their trays at coffee shops and food courts, in addition to hawker centres.
Enforcement action such as fines have already kicked in for hawker centres since Sep. 1, 2021.
From Nov. 1, all diners at coffee shops and food courts are expected to clear their dirty trays, crockery, and litter after they have finished their meals.
Such litter include used tissues, wet wipes, drink cans, shells, and bones.
Tray return at coffee shops and food courts
The advisory period for food courts and coffee shops will run from Nov. 1 to Dec. 31, 2021, and enforcement action will be taken against those who do not comply from Jan. 1, 2022 onwards.
Enforcement officers will continue to advise diners to properly clear their dirty trays, crockery and litter during this time.
Accidental spillages of drink or gravy on the table is not an offence, according to NEA.
Enforcement will apply to recalcitrant diners who do not heed the officers' advice. First-time offenders will be issued with a written warning.
Second-time offenders will face a composition fine of S$300, while subsequent offenders may face court fines.
In light of the two-month advisory period that commences tomorrow (Nov. 1), Senior Minister of State for Sustainability and the Environment Amy Khor has shared two FAQ videos via the Singapore Food Agency (SFA)'s Facebook page.
Q&A highlights
Here are some of the key points that Khor highlights in the videos:
Q. Do diners need to clear the bulky crockery of zi char and mookata stalls after they've finished their meal?
A. No, these stalls usually have dedicated stall assistants or cleaners to assist in collecting bulky crockery such as warmers and claypots.
However, diners have to clear the rest of the crockery and table litter such as used tissue and food remnants.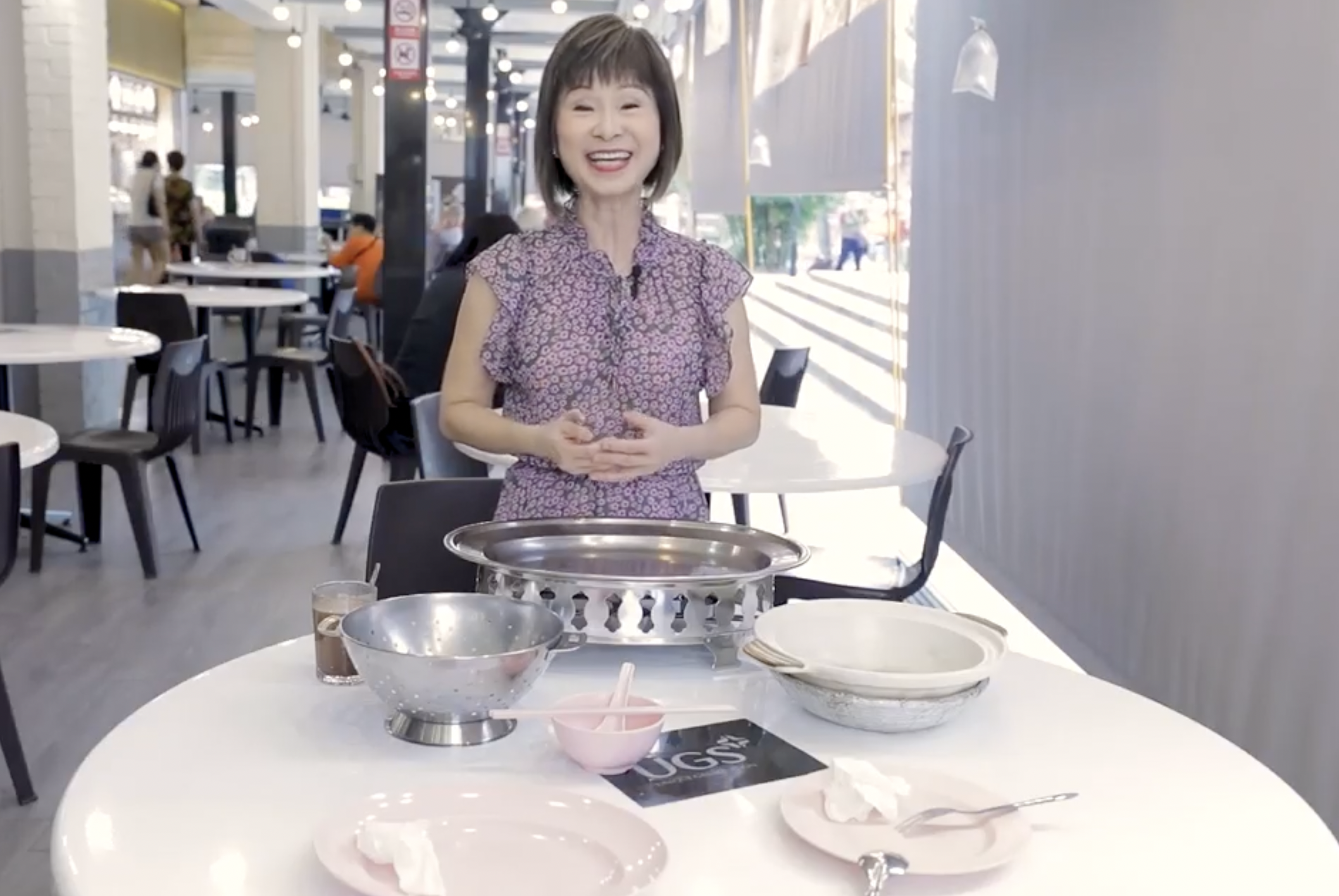 Q. Will enforcement action be taken against the elderly, less-abled, or children under 12 years old who dine-in?
A. No, enforcement action will not be taken against these groups of people who are unable to clear their tables. However, their family members and dining companions should help them to clear the dirty crockery, trays and litter.
Khor explained that these people are typically unable to order and bring the food to their tables on their own to begin with.
"Those who are able to bring the food and tray to the table should likewise be able to return the dirty crockery and tray after eating," she added.
Q. How will diners know if they are required to clear their tables at a particular food establishment?
A. Visual cues such as banners and posters would help diners identify if the food establishment they are patronising is a hawker centre, food court, and coffee shop, which would require them to clear their tables after eating.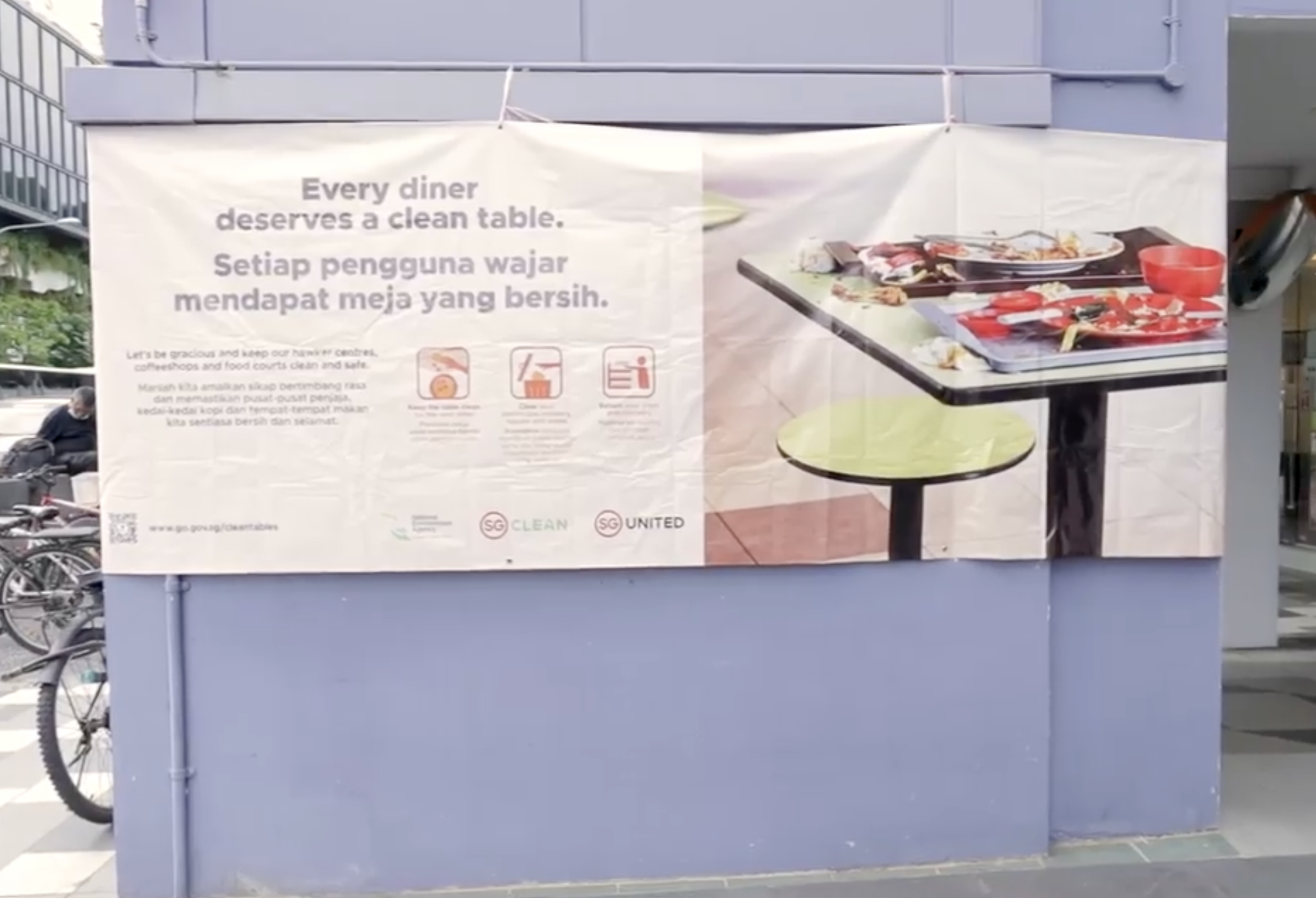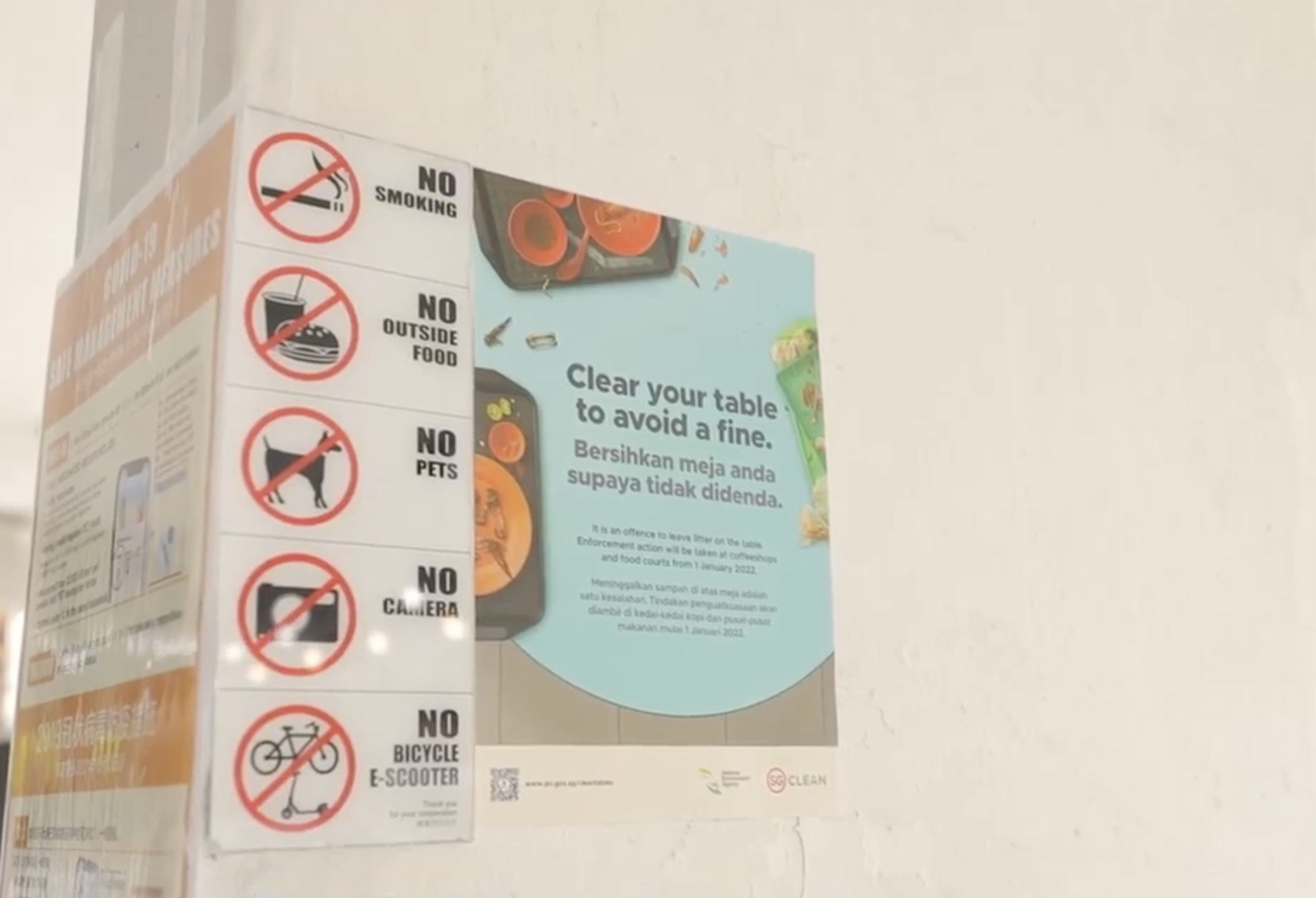 If still in doubt, diners can also approach the service staff or check the license decal displayed at the premises.
Q. Will cleaners lose their jobs if diners clean up after themselves?
A. No, cleaners are still required to wipe and sanitise the tables after diners return the trays and crockery and remove table litter.
According to Khor, the demand for cleaners have increased due to the Covid-19 pandemic. Diners who clear the tables after their meals help to reduce the need for cleaners to make frequent rounds to clear tables. As a result, cleaners can focus on wiping and sanitising the table to allow a faster turnover of tables, especially during peak mealtimes.
This dining habit will also improve overall cleanliness and provide a safer working environment for cleaners, benefitting both patrons and stall holders, Khor said.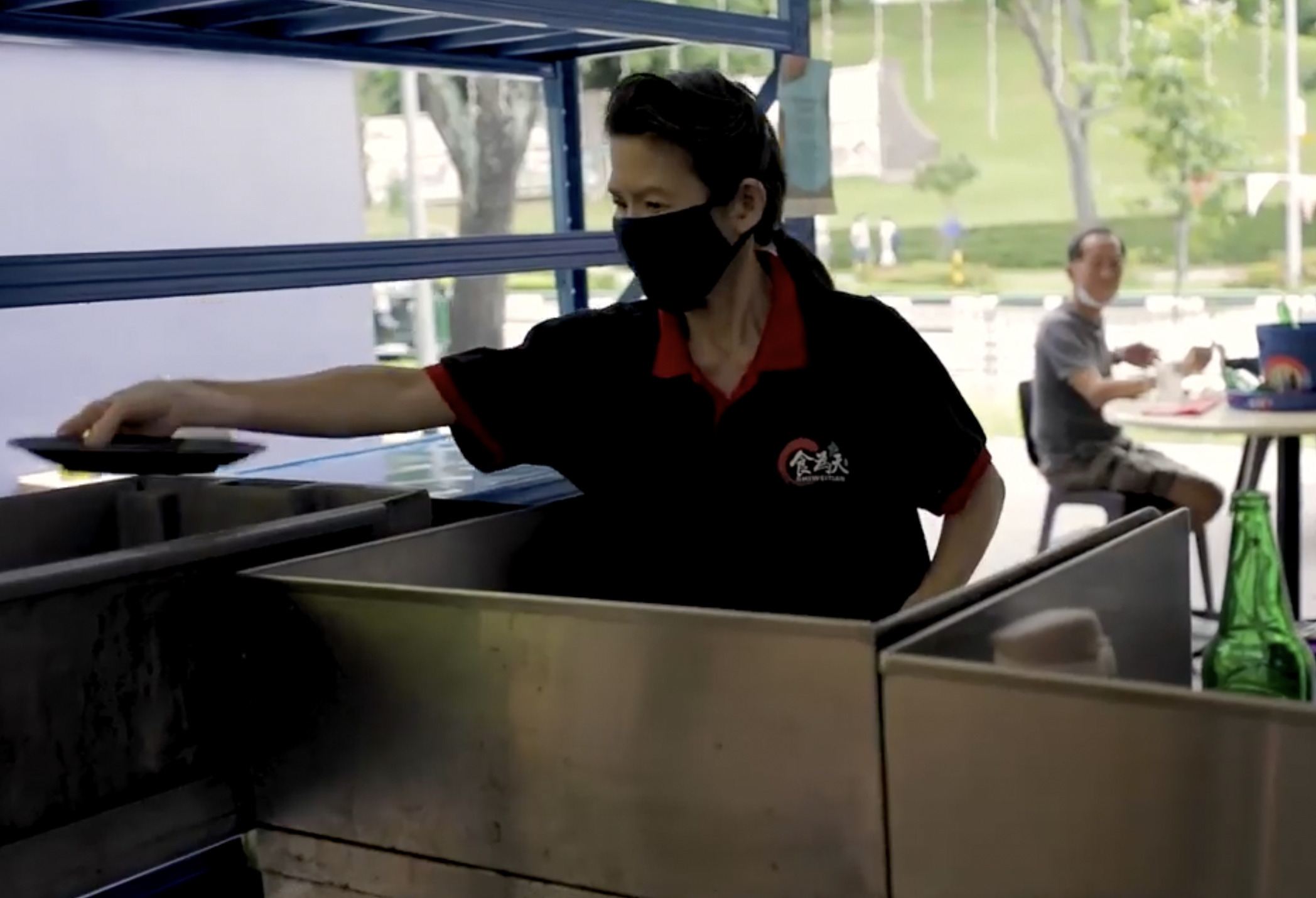 Khor also explained that the advisory period for food courts and coffee shops is shorter compared to that for hawker centres as diners already have had some time to adapt their dining habits at hawker centres where enforcement action for table littering has started in September.
For more information on the do's and don'ts about tray return, you can check out the two videos:
https://www.facebook.com/SGFoodAgency/videos/432642214875655
Read more
Top images via SFA's Facebook page.

If you like what you read, follow us on Facebook, Instagram, Twitter and Telegram to get the latest updates.