Follow us on Telegram for the latest updates: https://t.me/mothershipsg
Touted as a "creative food hall," Eatbox will open at Tekka Place on Sep. 3, 2021.
For the uninitiated, the event is a boutique version of mega outdoor lifestyle market Artbox.
Facade and Interior
It's hard to miss the main entrance that's a few doors from the entrance with the Tekka Place sign.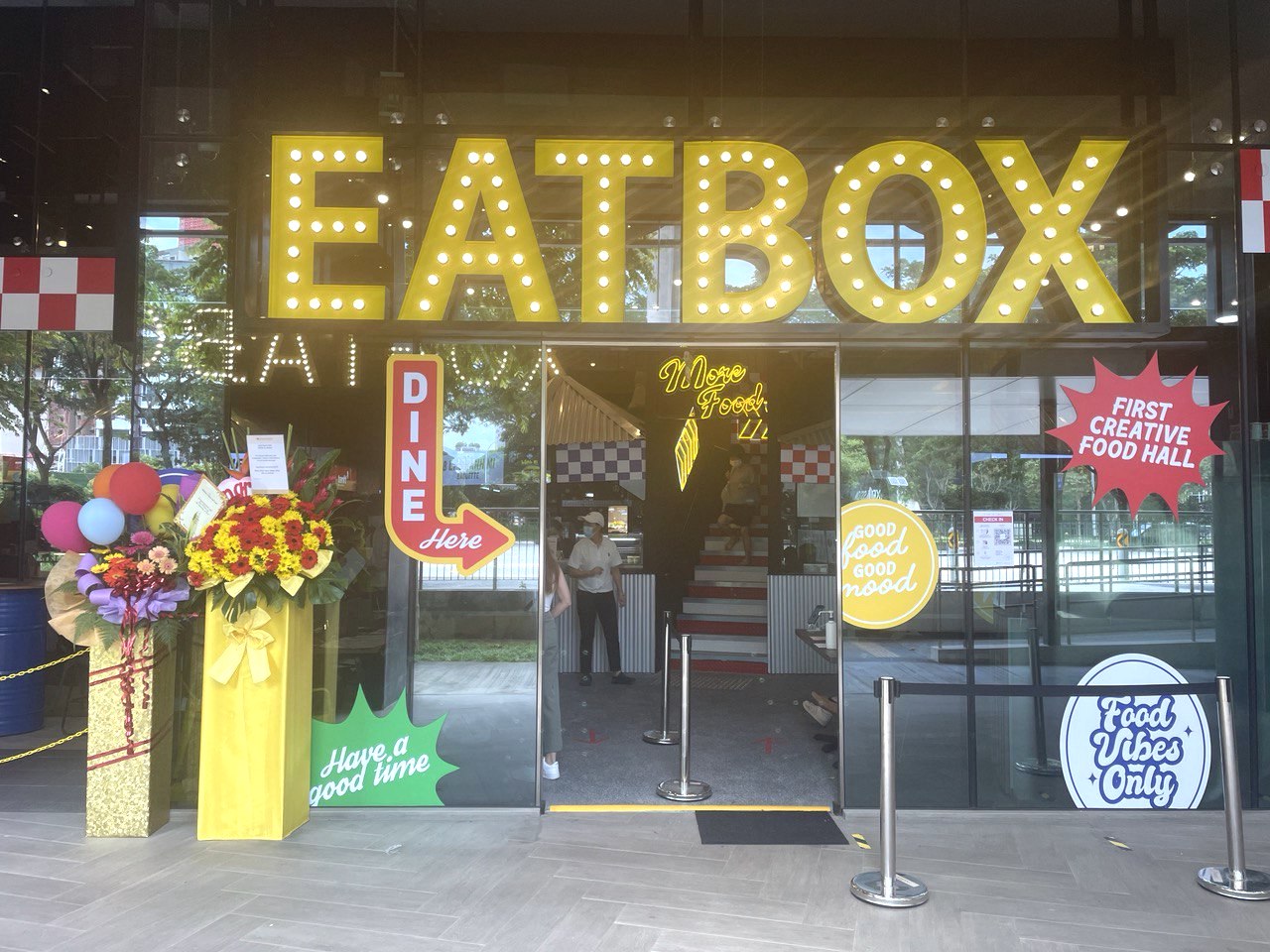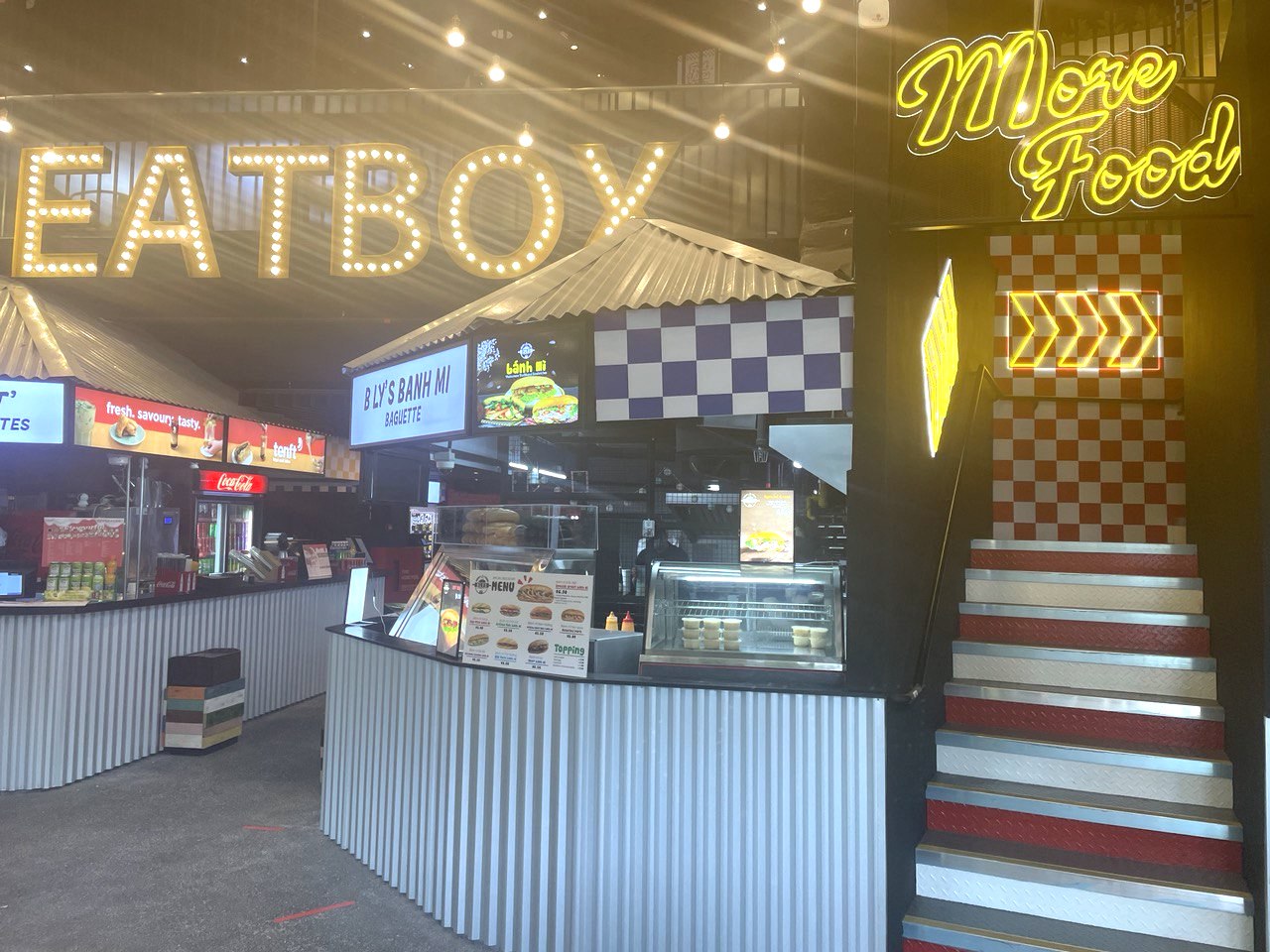 There are a variety of seating (and non-seating) options scattered across two levels.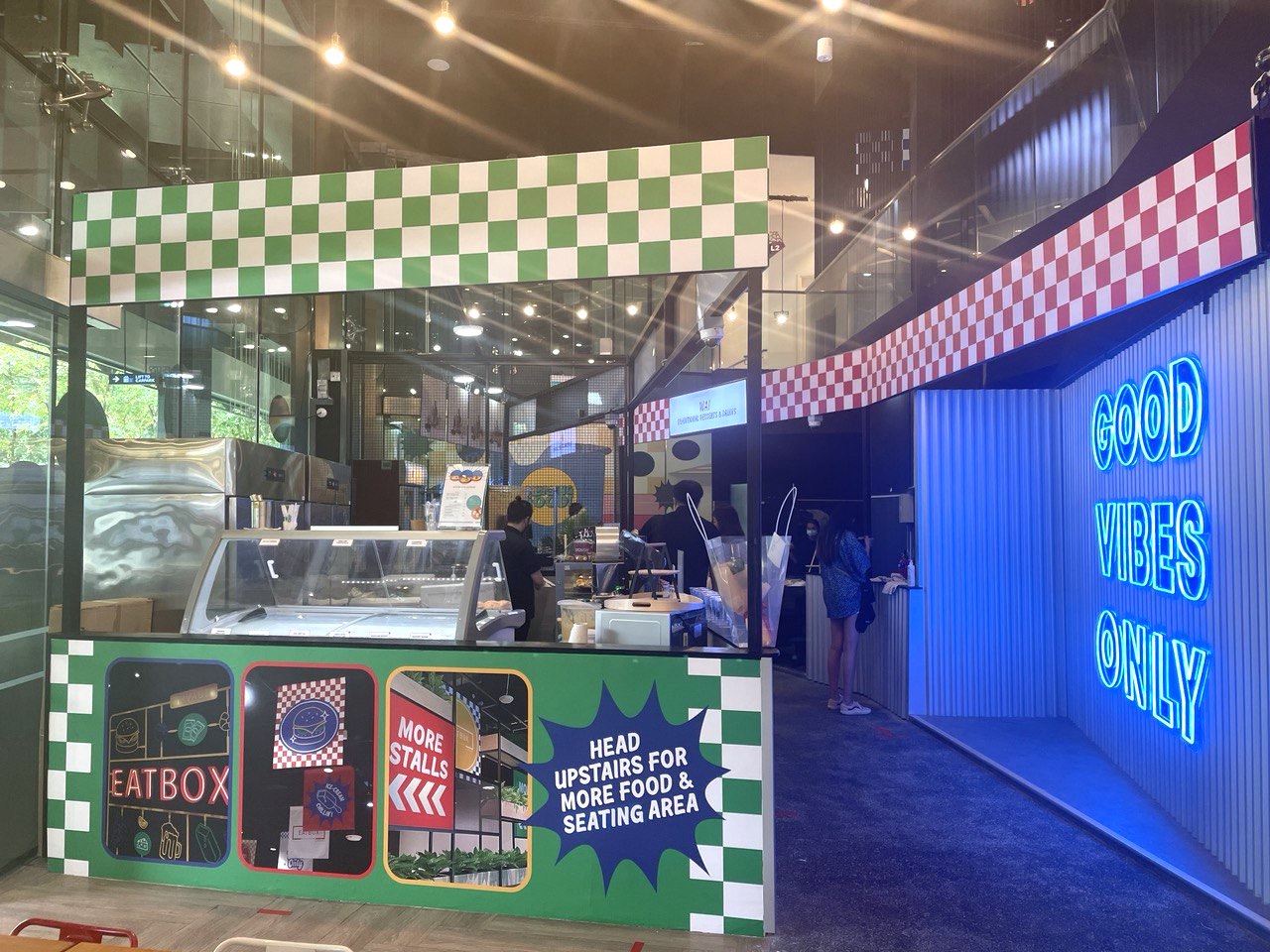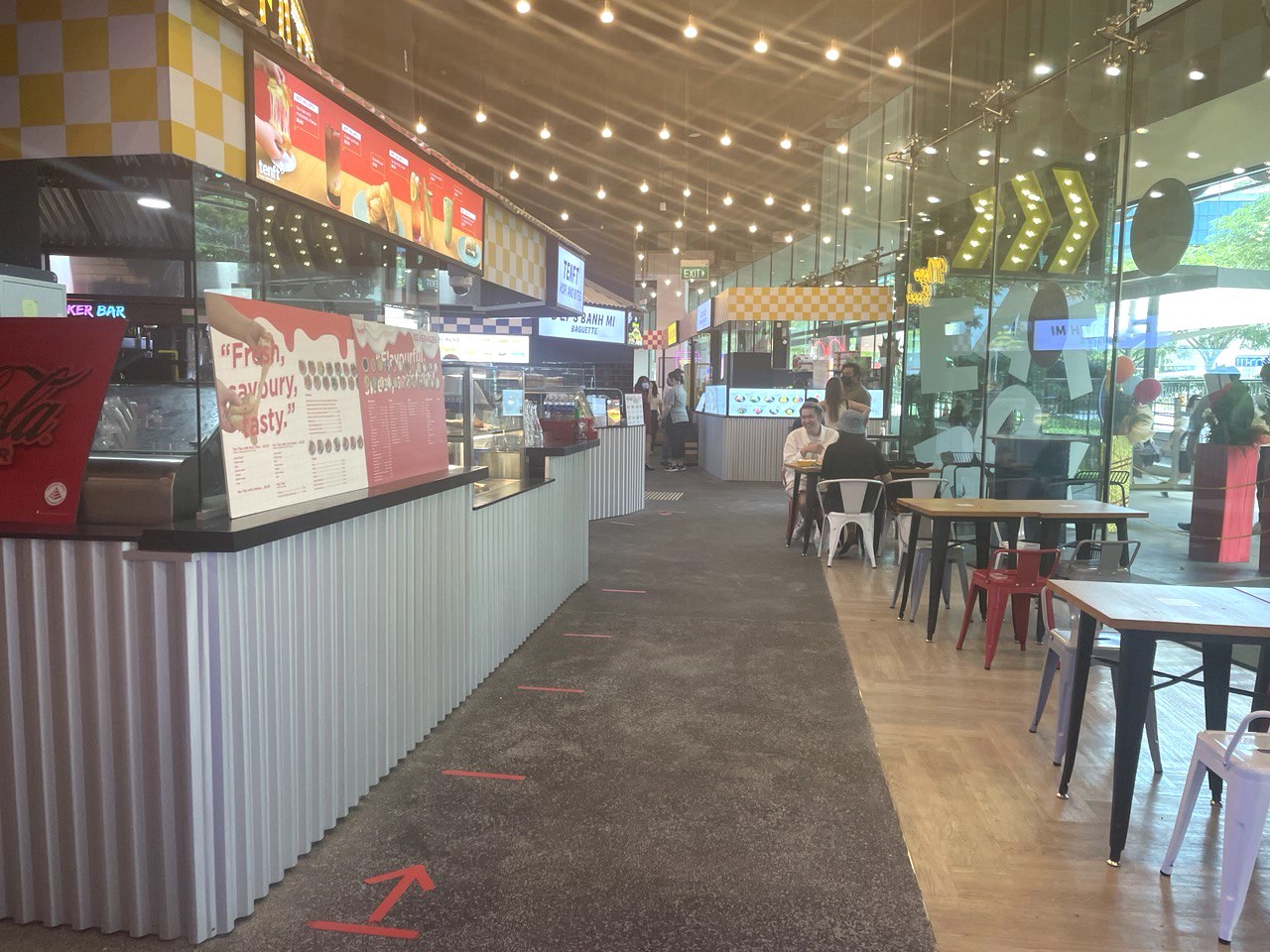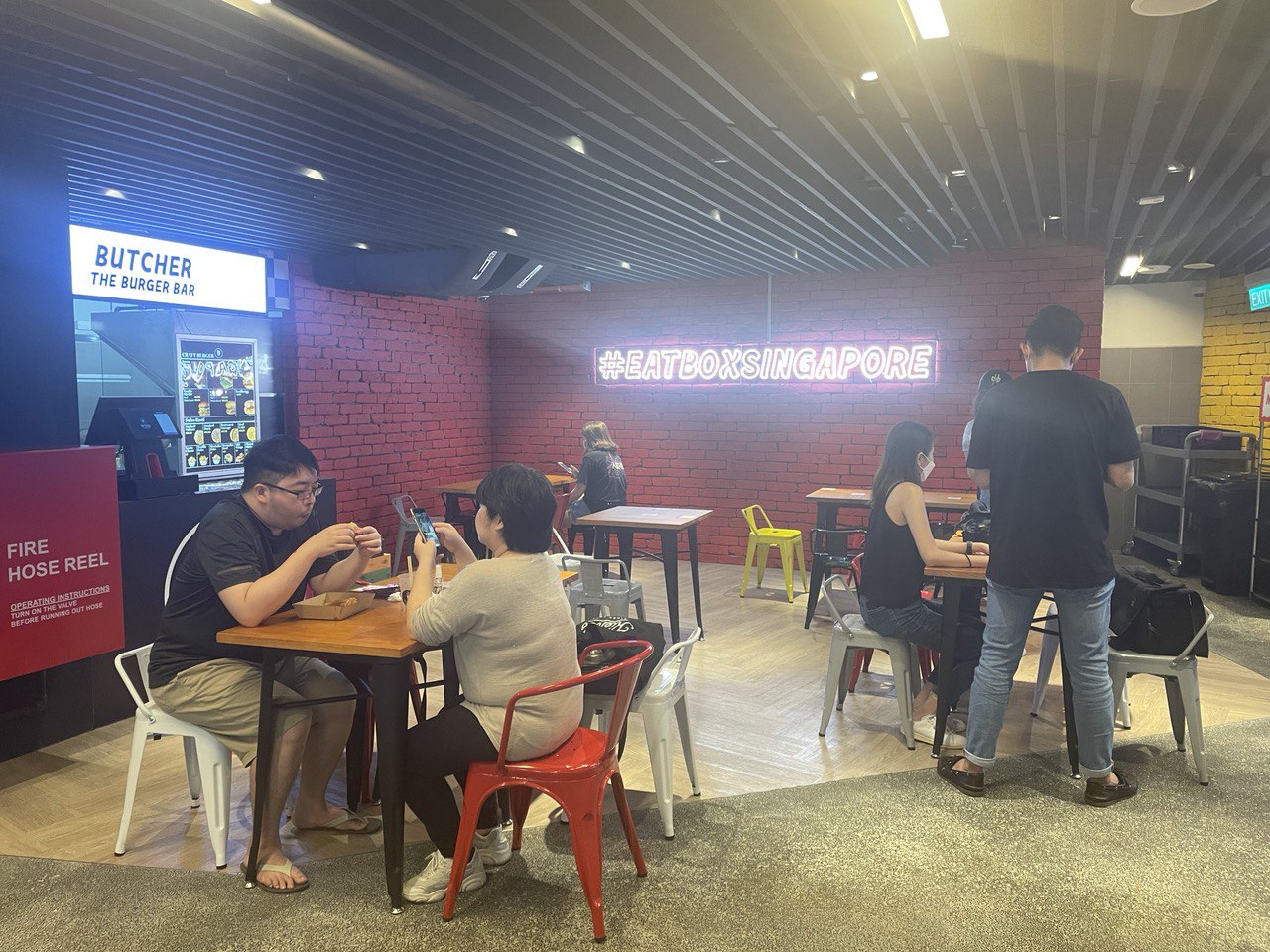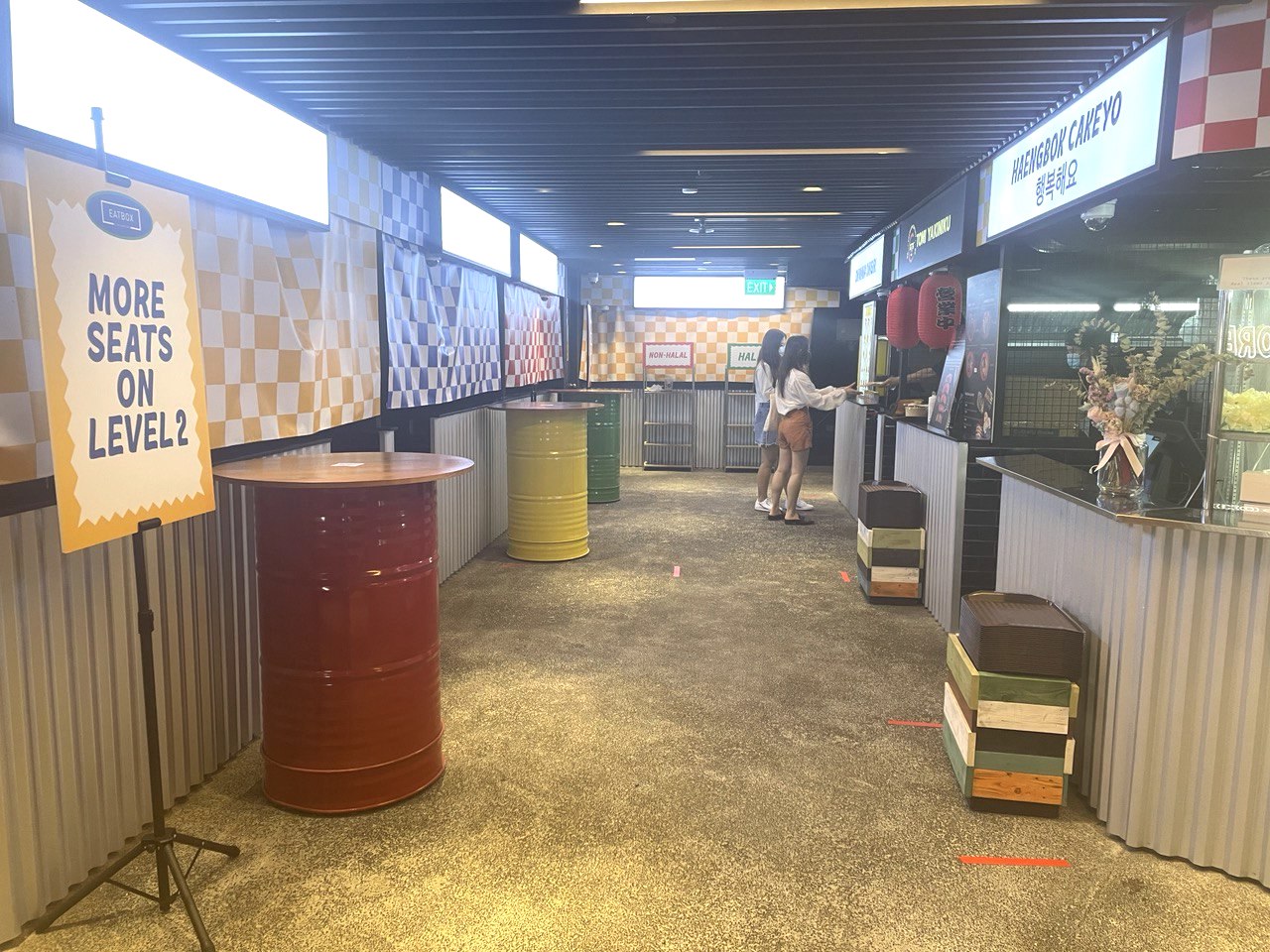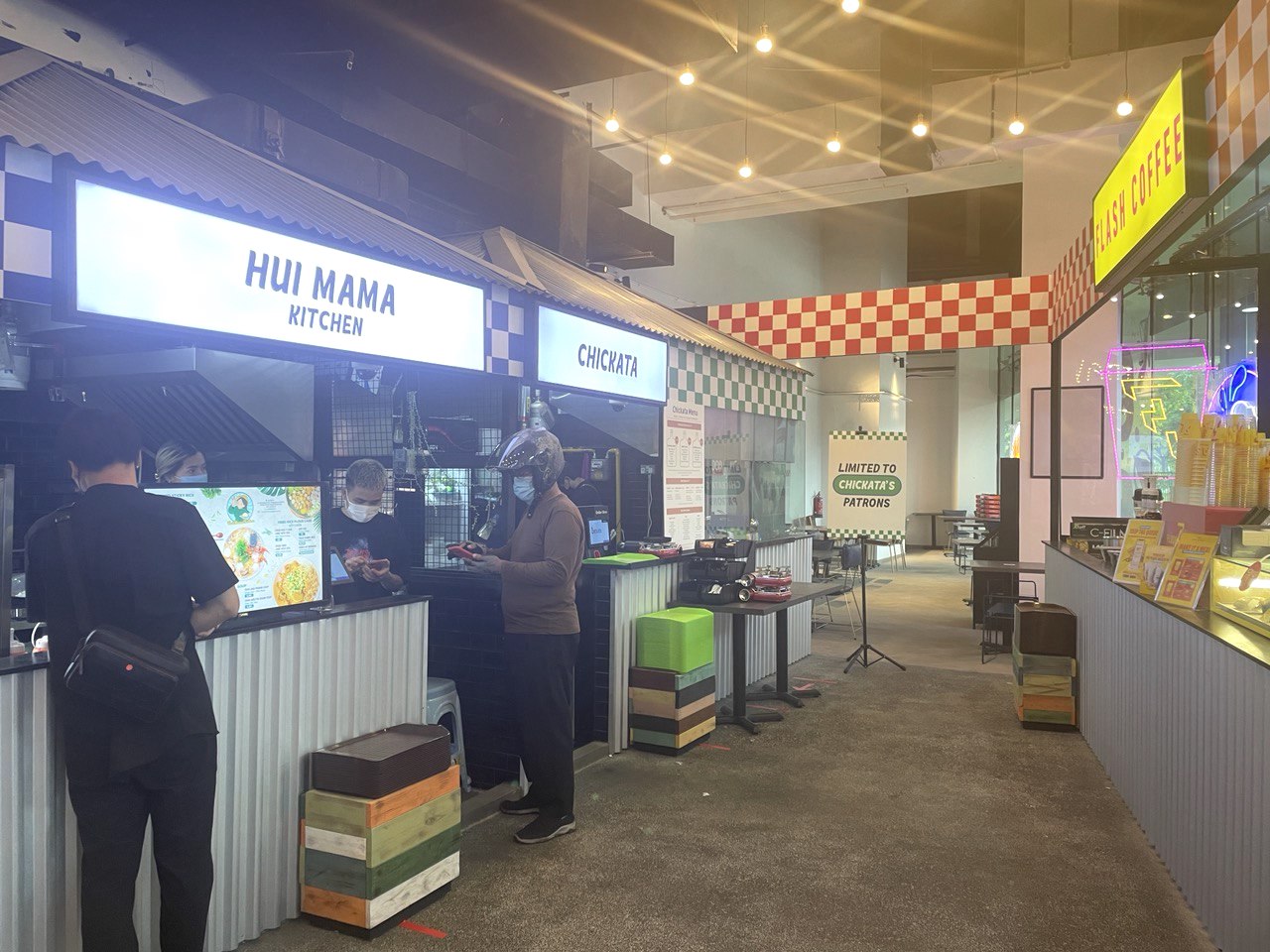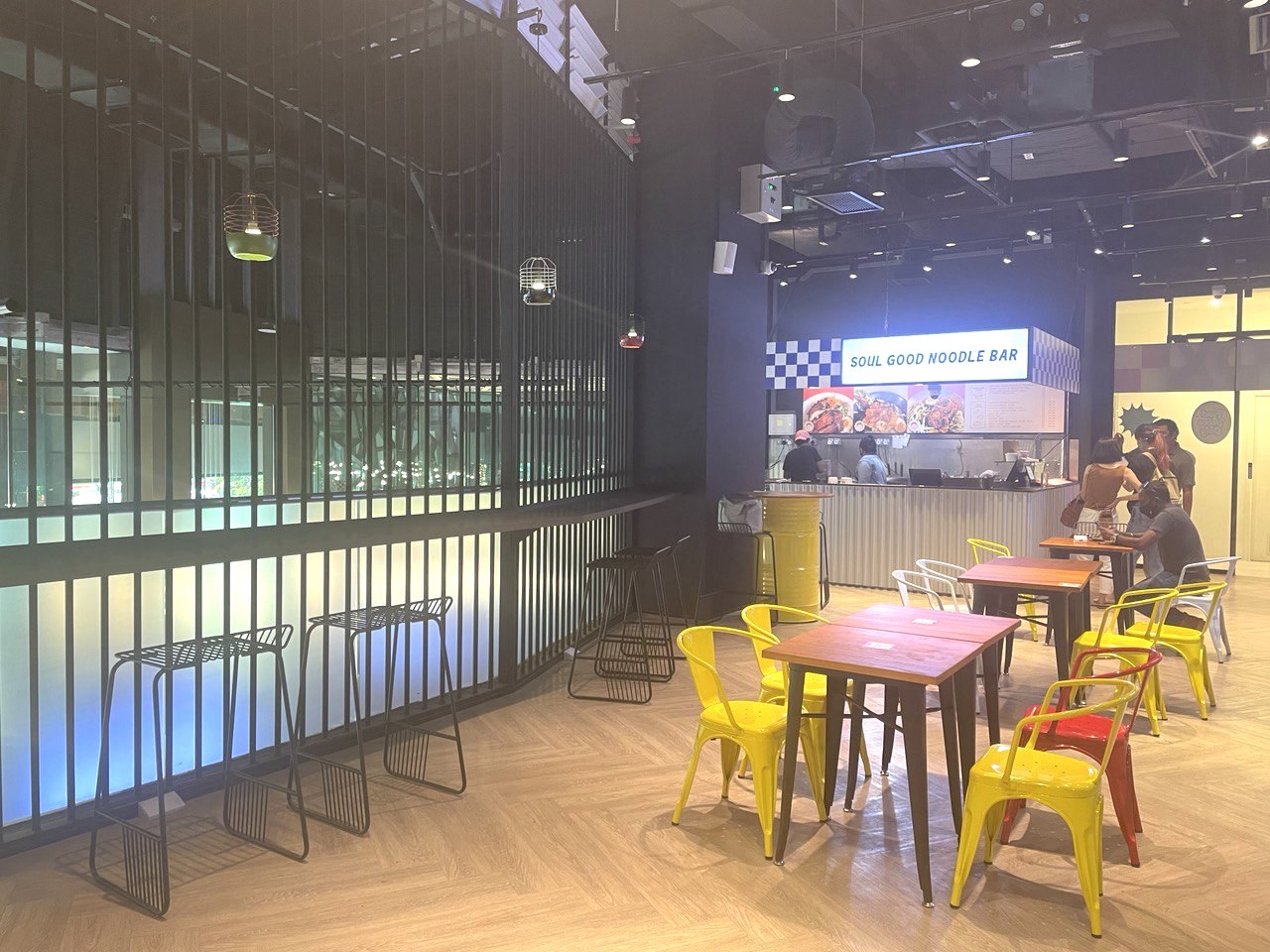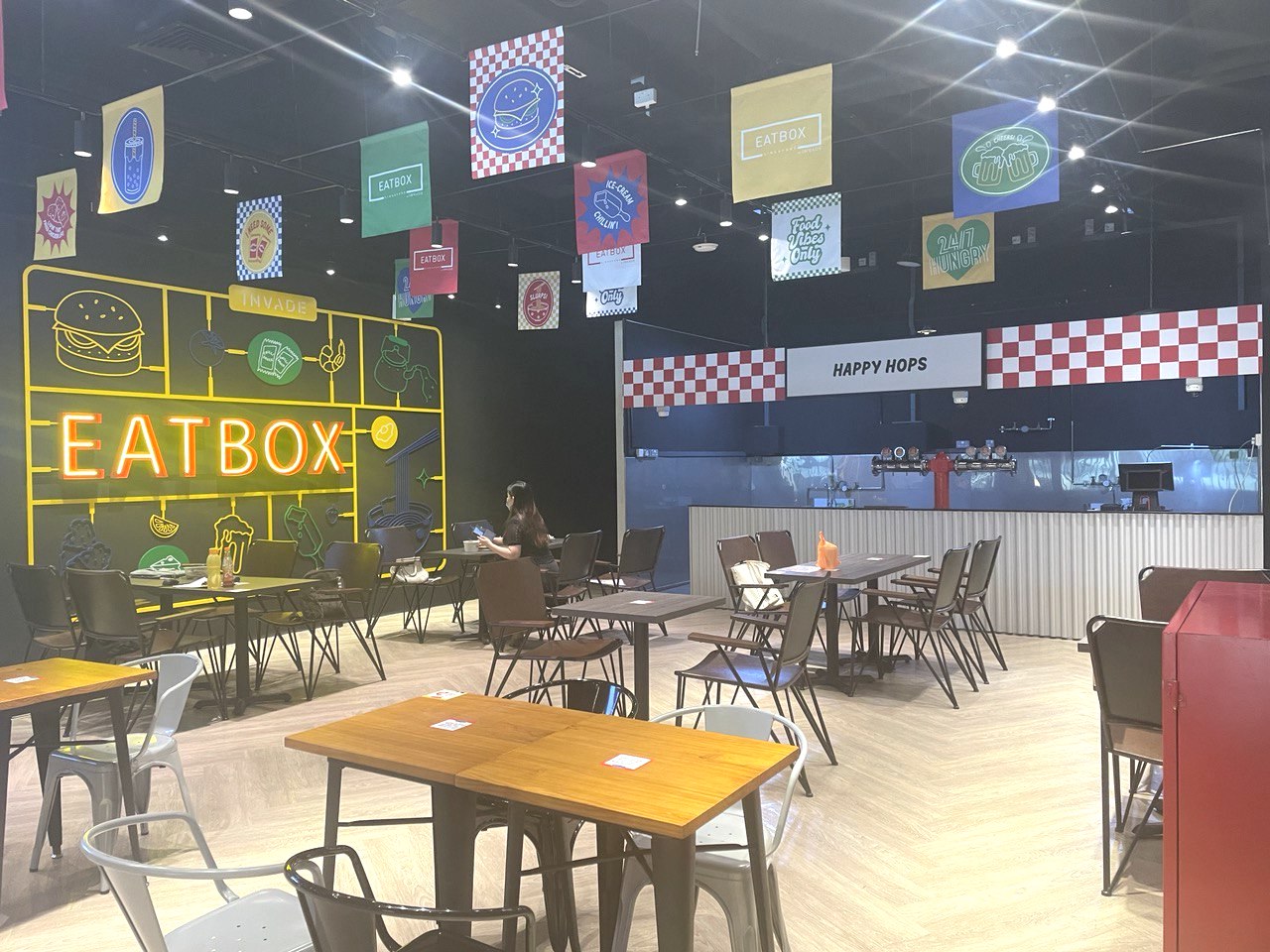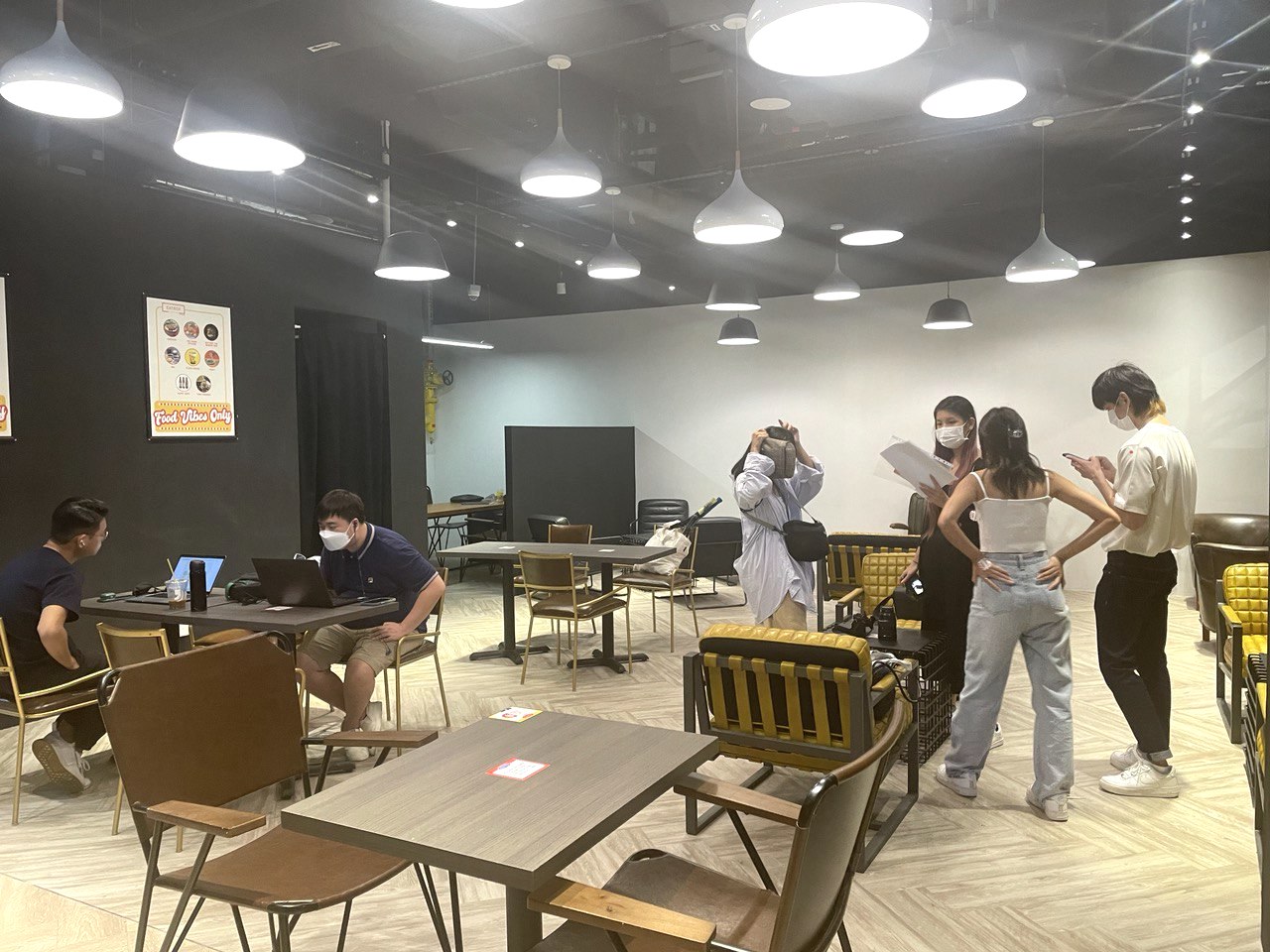 There's an alfresco area too.
It's a variety of options with 17 stalls (for now), so here are some items that stood out to us:
Highlights
1. Orh Nee Fresh Milk with Taro QQ Balls and Gula Melaka Drizzle (S$3.90) by Wai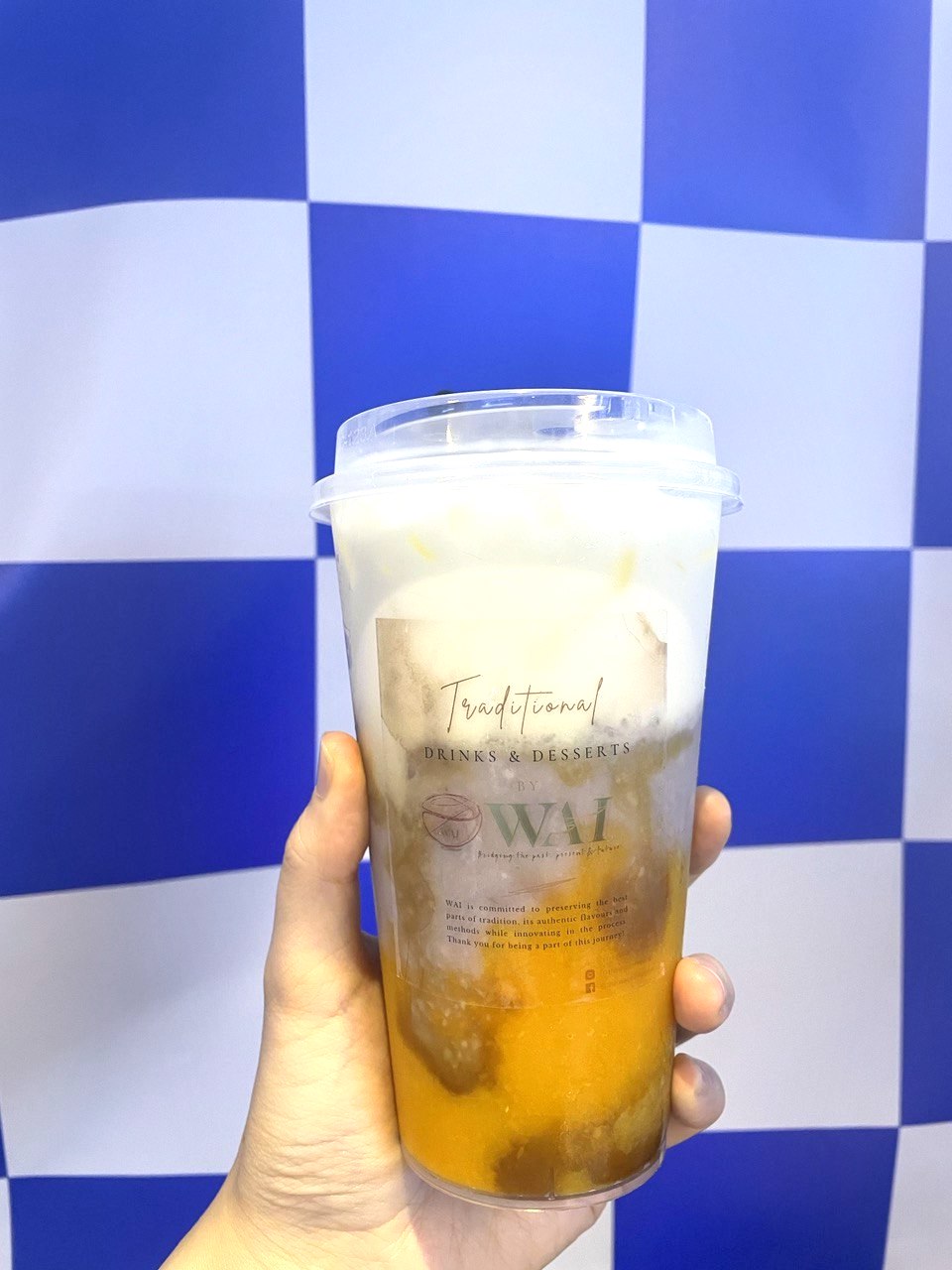 Right off the bat, great taste and relatively affordable price, especially when compared to bubble tea.
It's basically chilled orh nee in a drink, but the yam and pumpkin flavours come out nicely, with taro balls adding some chew to each bite.
If you like yam, get it.
2. Rainbow Shaver (S$5.80) by Ice on You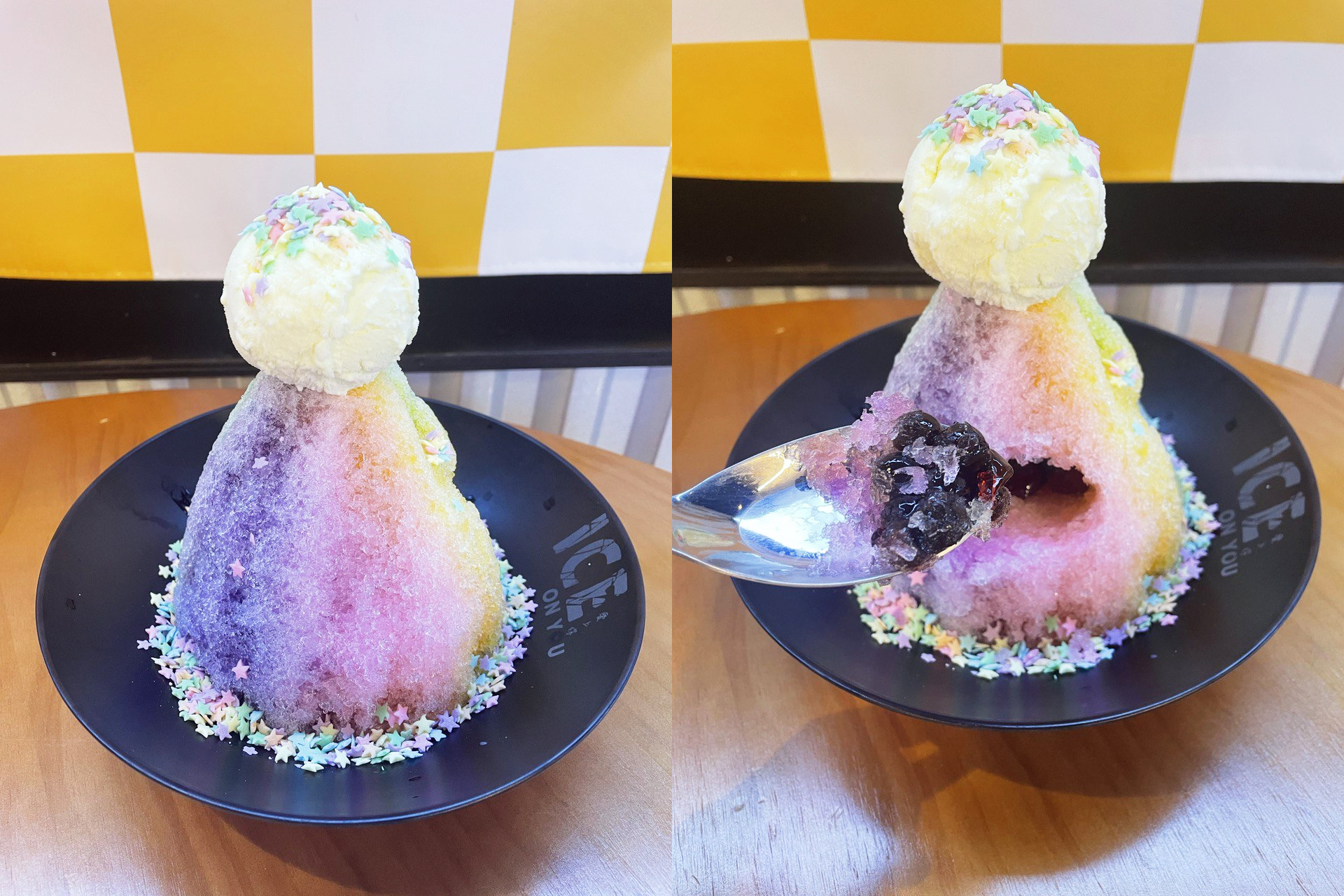 We are not gonna lie, we were drawn in by its pretty colours.
This is how we would envision an ice kacang after an Instagram makeover would look and taste like. It comprises colourful shaved ice stuffed with black pearls and red tea jelly, topped with vanilla ice cream, golden bits, sugar star flakes.
If you're looking to spruce up your Instagram page, this is a great choice. If you prioritise taste over appearance, their staff recommends other desserts and beverages such as the Thai Milk Tea Shaver (S$5.80) and Power Chendol Blender (S$5.90).
3. Ebi Fry Onigiri (S$5.90) by Okinawa Onigiri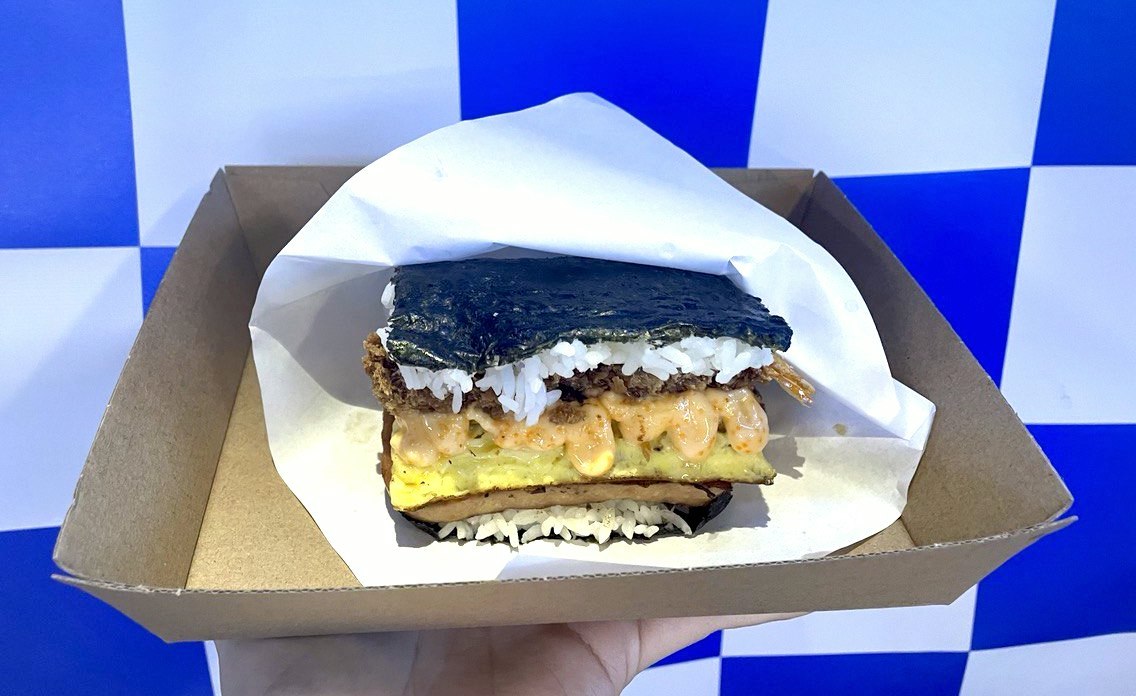 We're not sure this is a healthier alternative to a burger but it offers something a little different.
The combination of flavours in each bite works well together. However, we almost forgot about the egg inside due to the strong flavours of the mentaiko sauce and luncheon meat. The crispiness of the ebi fry added some texture too.
4. Noodles by Thachang Shaker Bar and Soul Good Noodle Bar
Both stalls offer DIY noodles but Thachang Shaker Bar boasts a Thai flair while Soul Good Noodle Bar leans towards Korean/Japanese fusion.
At Thachang, we customised our Traditional Boat Noodle with emerald noodles, crab meat (not imitation crab stick), pork jowl, and onsen egg.
The price is fixed at SS$5.90 regardless of your preferred ingredient combination.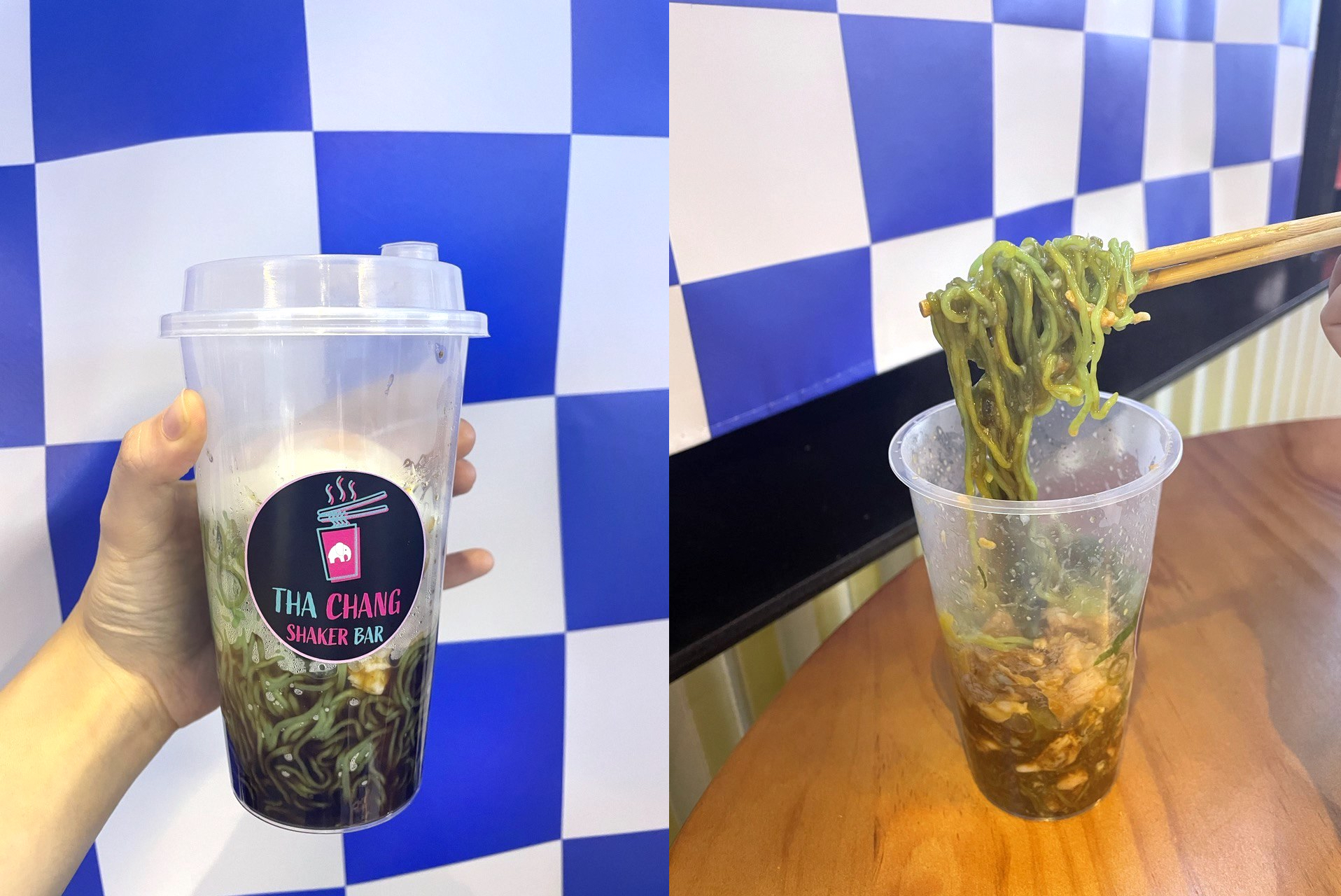 Overall, the Thai Boat Noodle flavour tastes like a sweeter version of wanton mee. The crab bits were a tad forgettable though, and eating noodles out of a cup takes some getting to.
Over at Soul Good Noodle Bar, we tried the Spicy Shoyu Garlic Potato Noodles with Charred Beef Slices (S$12), which is one of their signatures.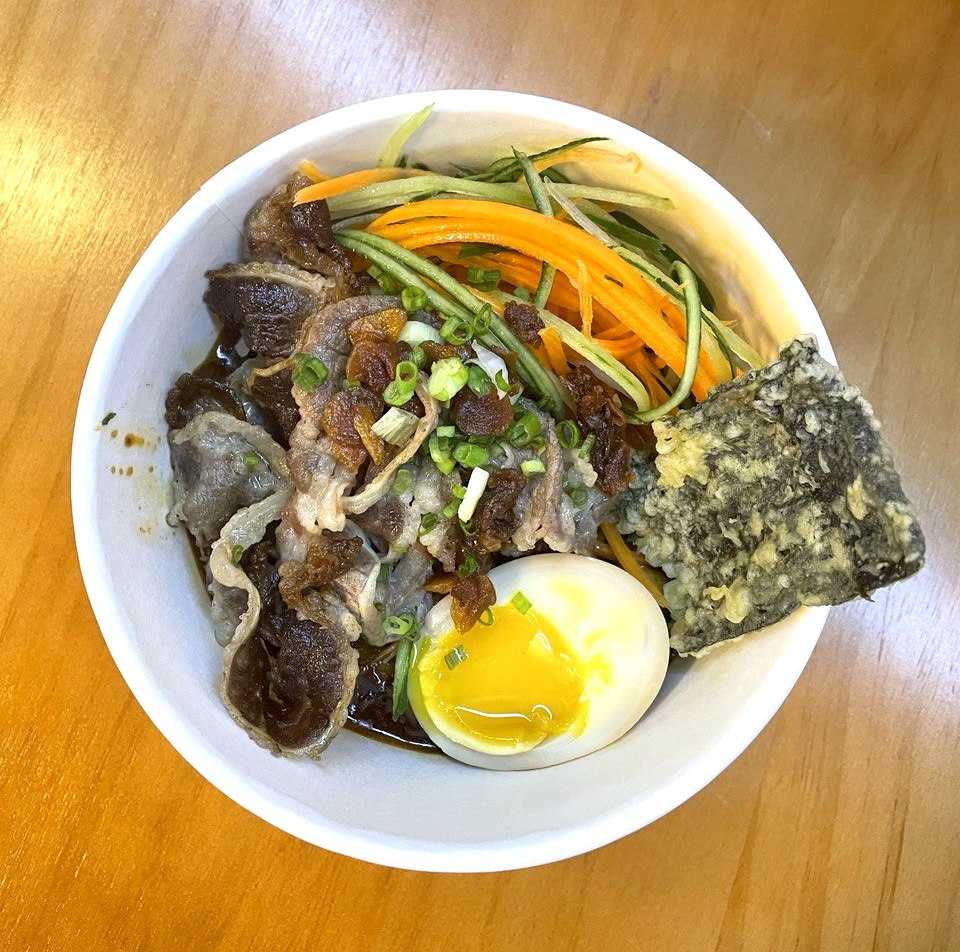 Photo by Karen Lui.
They were kind enough to lower the spice level for us, and we quite like the tangy sauce with a gentle kick. The chewy potato noodles stole the limelight from the beef.
5. Mutton Satay (S$10) by Satay Ummi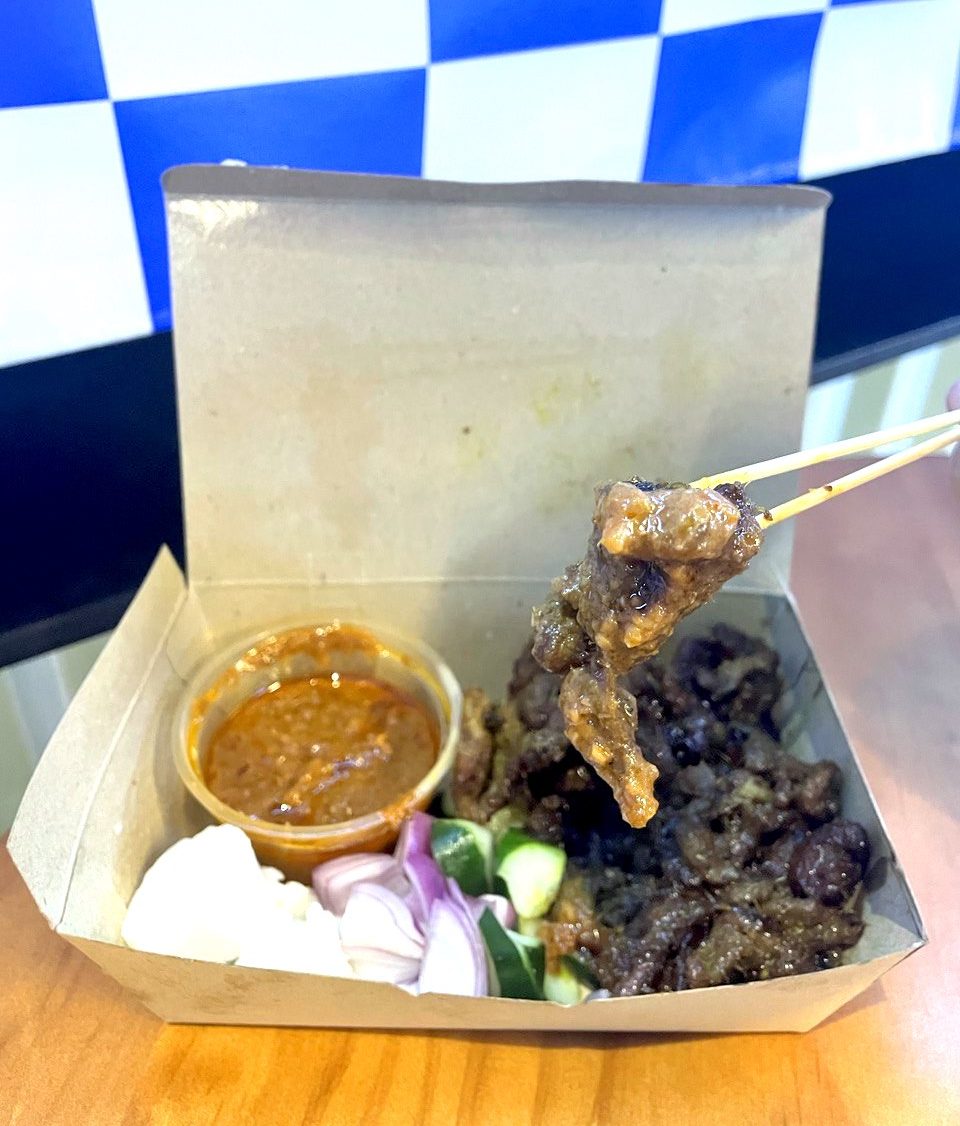 Satay Ummi isn't new to Eatbox, and we can understand its popularity.
Soft and flavourful, the mutton satay tasted good on its own. The satay sauce isn't spicy but adds some nuttiness to each bite. We like that the satay wasn't thoroughly skewered, as it was much easier to eat (and coat them in sauce) this way.
Honourable mention: You Tiao with Muah Chee topped with Lotus Biscoff (S$6.90) by Tenft.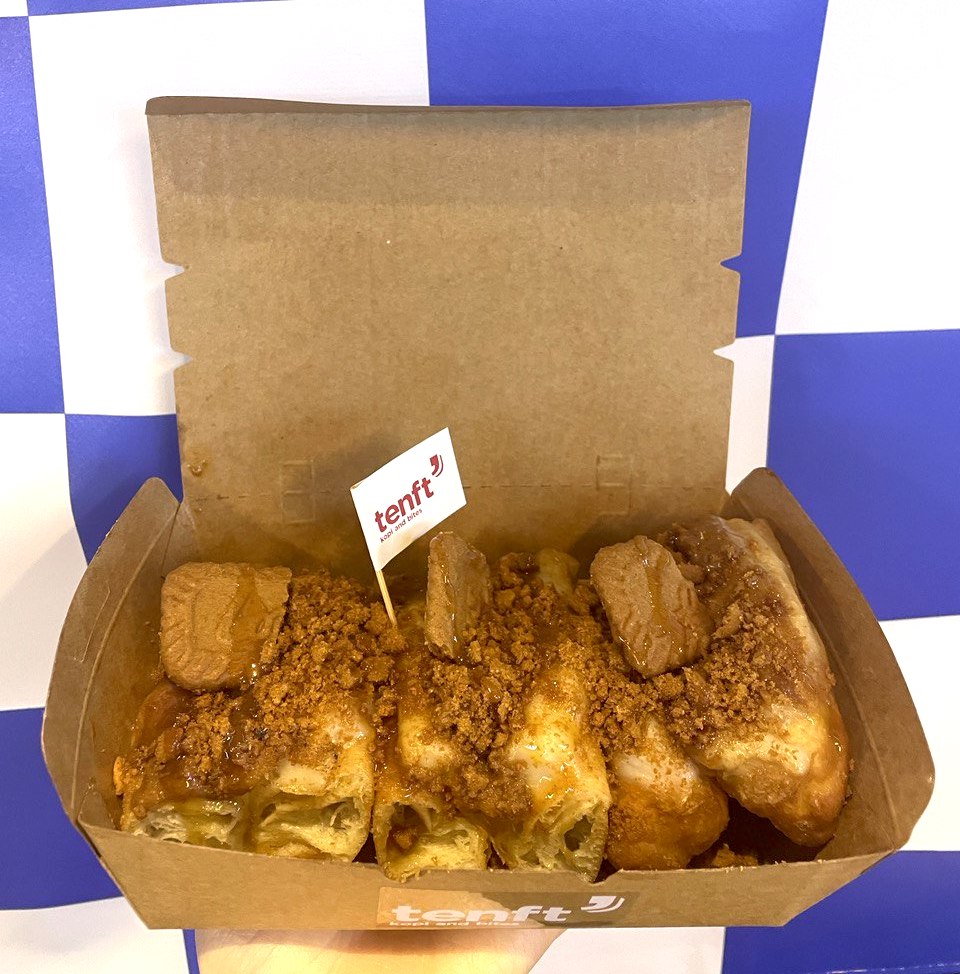 This one turned out to be surprisingly polarising in terms of taste, but at this point, we're hardly surprised to find Biscoff randomly appearing on food.
Here's the full list of the 17 stalls:
Milk teas and coffee beverages by Ethos  (No pork or lard)

Traditional Chinese desserts by Wai (No pork or lard)

Gelato, smoothies, and pastries by Sugarush (Muslim-friendly)

You Tiao with Muah Chee by Tenft. (No pork or lard)

Vietnamese Bahn Mi by B Ly's Bahn Mi

Thai noodles by Thachang Shaker Bar (Non-halal)

Macarons and bento cakes by Haengbok Cakeyo (No pork or lard)

Burgers by Butcher The Burger Bar (No pork or lard)

Premium A5 Wagyu rice bowl by Tomi Yakuniku (Non-halal)

Onigiri by Okinawa Onigiri (No pork or lard)

Vietnamese sticky rice by Hui Mama Kitchen

Satay and nasi lemak by Satay Ummi (Muslim-friendly)

Thai-inspired desserts and beverages by Ice on You (Muslim-friendly)

Mookata by Chikata (Muslim-friendly, comes with separate dining area)

Cafe beverages by Flash Coffee (No pork or lard)

Asian fusion noodles by Soul Good Noodle Bar (Non-halal; second floor)

Craft beers by Happy Hops (Non-halal; second floor)
Eatbox Singapore @ Tekka Place Annex Building
Address: 2 Serangoon Road #01-55 to 59, Singapore 218227
Opening hours: 8am to 10.30pm, daily (not all stalls open at 8am daily)
Top images by Karen Lui.
Free things here 📣❗️
Hi there! Are you a small-business owner of an existing/upcoming F&B concept/space in Singapore? Email us at [email protected] with more information (introduction, menu, photos etc.) on your business for potential editorial (free!) coverage.
While it is not possible for us to respond to each and every one of you due to our limited manpower, rest assured that each pitch will be carefully read through and considered.
See you in our inbox!
If you like what you read, follow us on Facebook, Instagram, Twitter and Telegram to get the latest updates.