Cold Storage is a familiar name to all Singaporeans, but did you know that it is actually the oldest supermarket in Singapore?
The 118-year-old supermarket chain has a wide range of produce, and you're likely to find a product that piques your interest, or one you've never seen anywhere else.
We have all stepped into a Cold Storage, but have you ever been to a CS Fresh store?
By the end of 2022, the supermarket chain will be bringing you two unique supermarket concepts - CS Fresh and the new Cold Storage.
CS Fresh hosts numerous unique experiential concepts, creating an immersive supermarket shopping experience focused on appreciating quality fresh foods at its best.
With its chic black and dark wood theme, the brand aims to deliver an experience beyond just a supermarket, but rather a way of life by helping the customer make better food choices.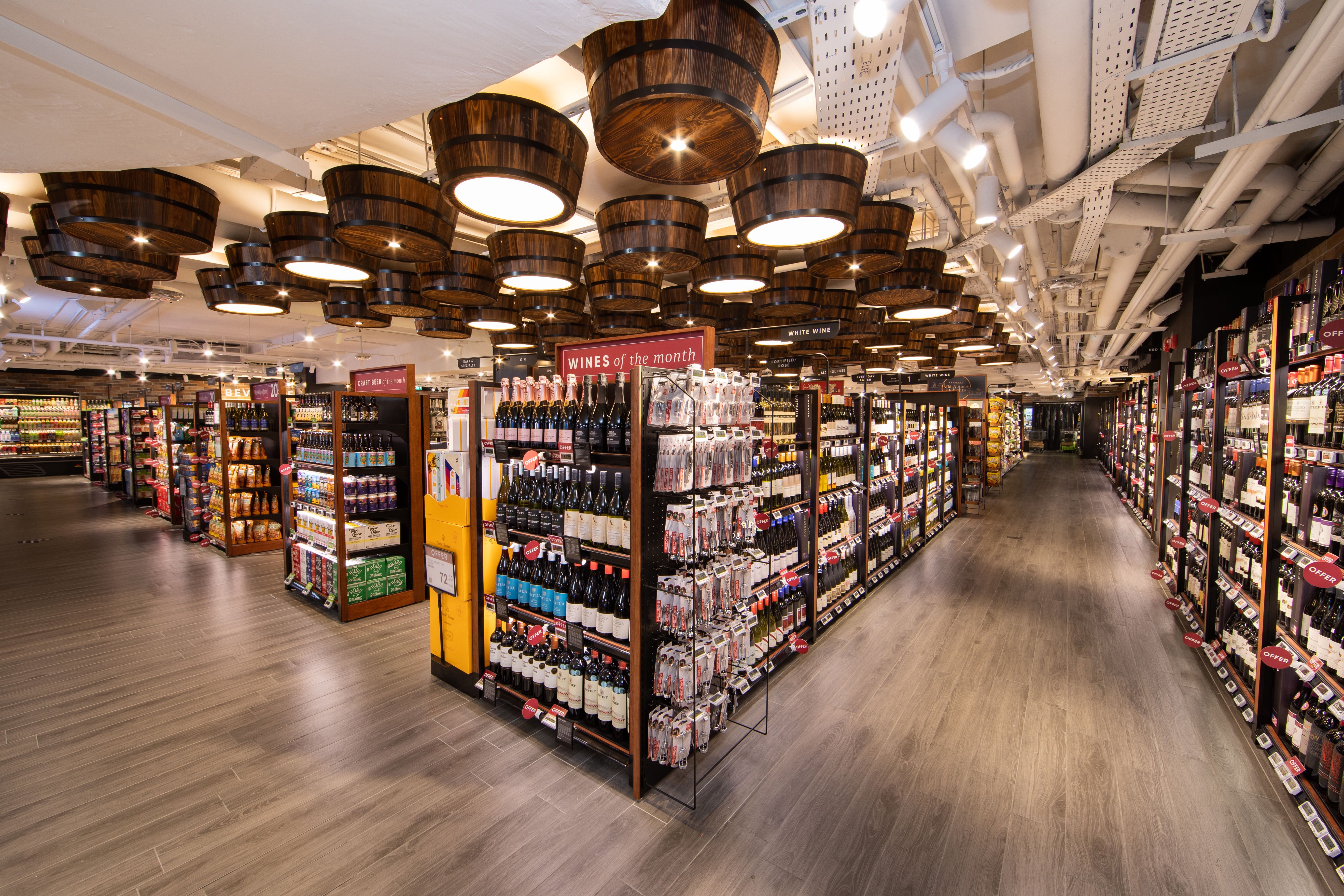 There are currently three CS Fresh outlets, and on Aug. 25, a new CS Fresh Gold outlet opened at Paragon along Orchard Road.
What's new at CS Fresh Gold @ Paragon?
Here are some of the new experiences only available at the CS Fresh Gold store at Paragon:
Customers can expect high quality choices at reasonable prices at Ryan's Premium Meats & Dry-aged Beef.
The dry-aged beef are certified carbon neutral, produced from 100 days grain-fed cattle which were born and raised in Australia.
At minimum, the dry age process is 35 days long, which dehydrates and tenderises the beef.
After preparation, the taste is said to be a mix of buttered popcorn and rare roast beef.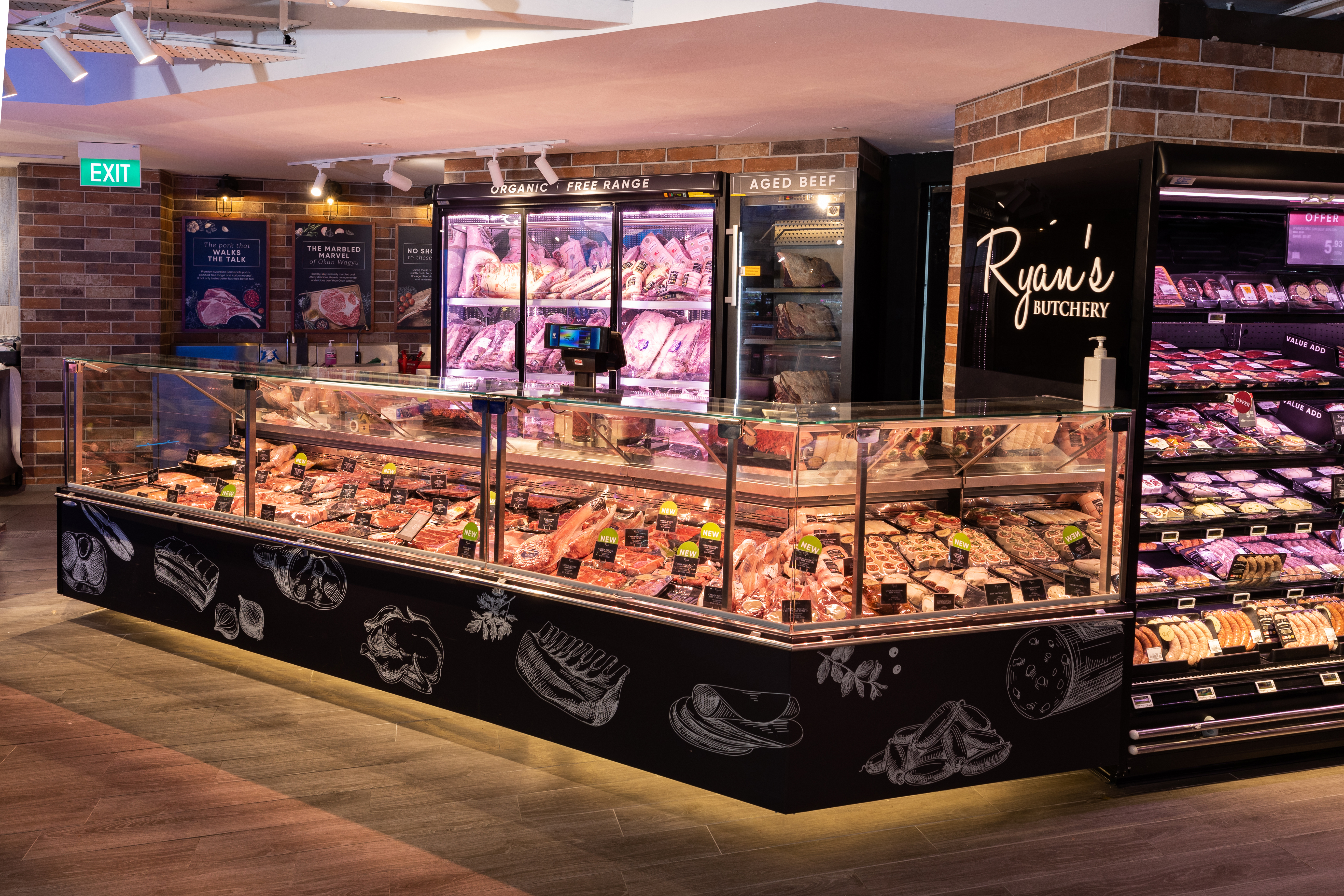 If you're looking to enjoy oysters in the comfort of your home, look no further than the Fresh Oysters & Lobster Bar, where you can get oysters shucked in-store at your convenience.
The store hosts a variety of the freshest oysters from Japan, Ireland and seasonal features from the Pacific and French varieties that are air-flown in twice a week.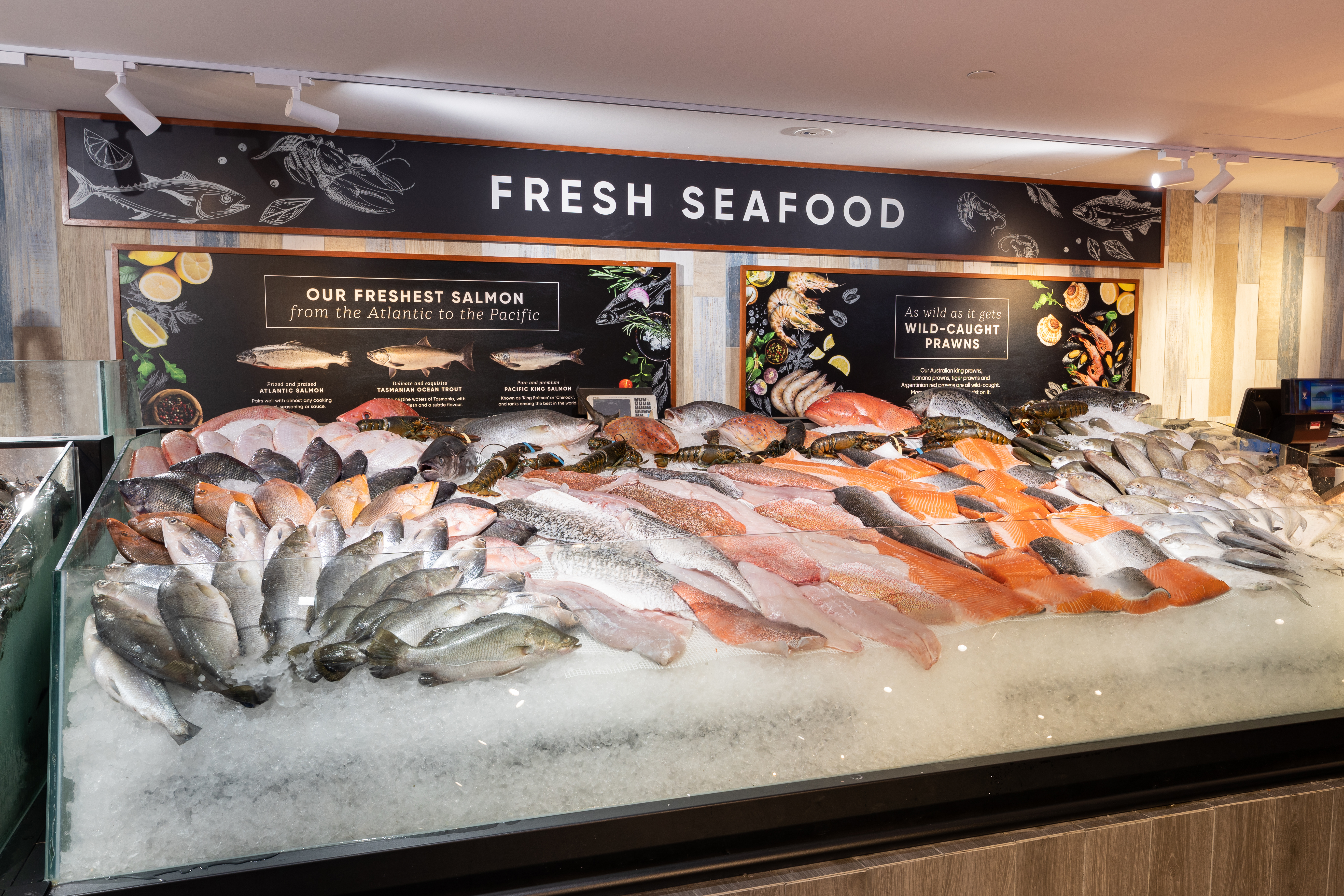 A dedicated section for cheese? Yes, CS Fresh Gold even provides readily available charcuterie platters for your next picnic trip at the Artisanal Cheese & Charcuterie Shop.
With more than 100 international cheeses and 50 delicatessens, customers are spoiled for choice at the cheese shop.
Their best selling cheese is the Manchego with Truffles from Spain, but don't hesitate to approach the specially trained cheese and deli specialists if you have any trouble deciding on a product.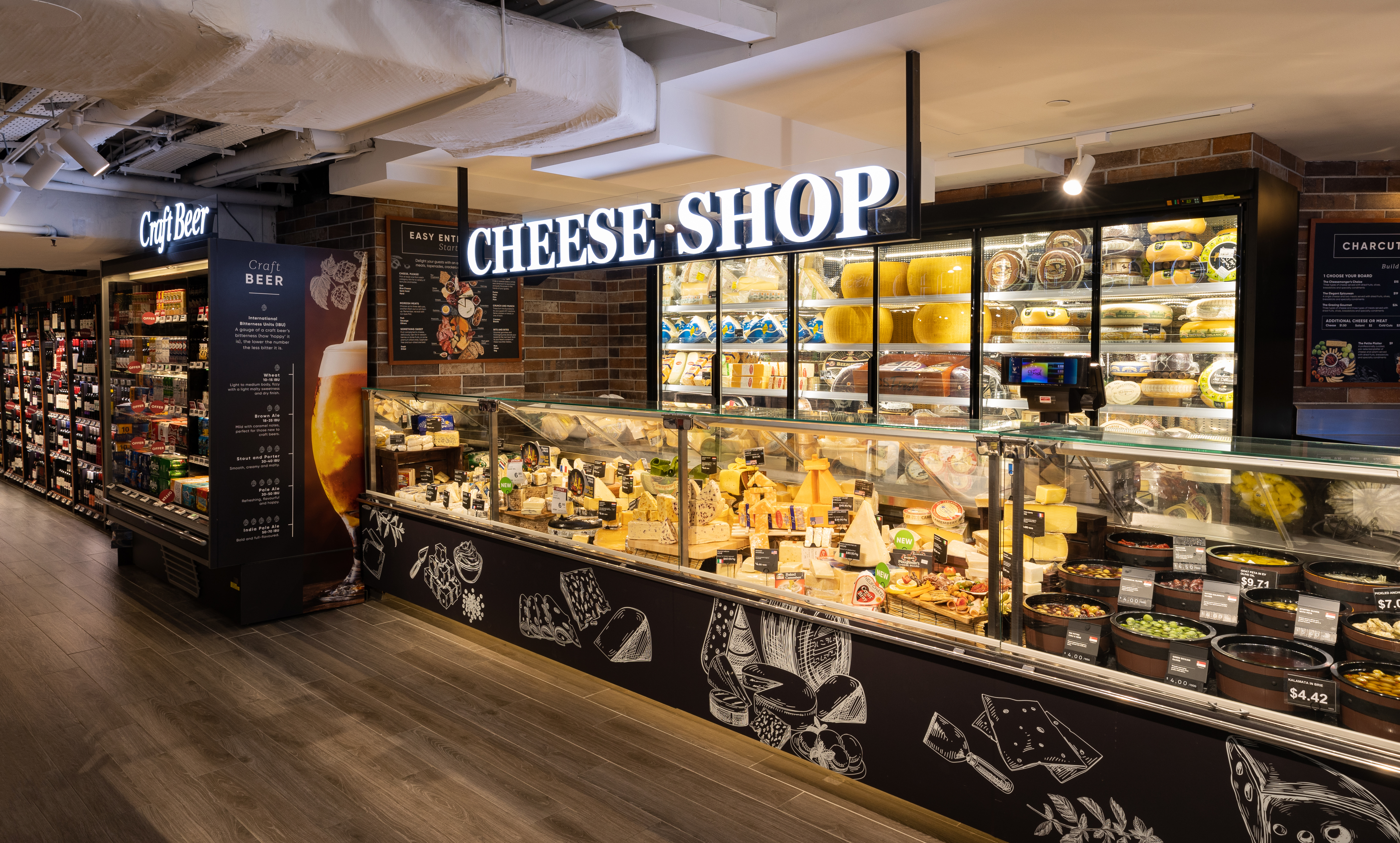 According to Cold Storage, the new CS Fresh Gold outlet at Paragon is home to Singapore's largest organic produce range and potted herbs.
Here are some of the potted herbs they offer that are priced at S$5 and S$7.50:
Bay Leaves

Chocolate Mint

Thai Basil

Coriander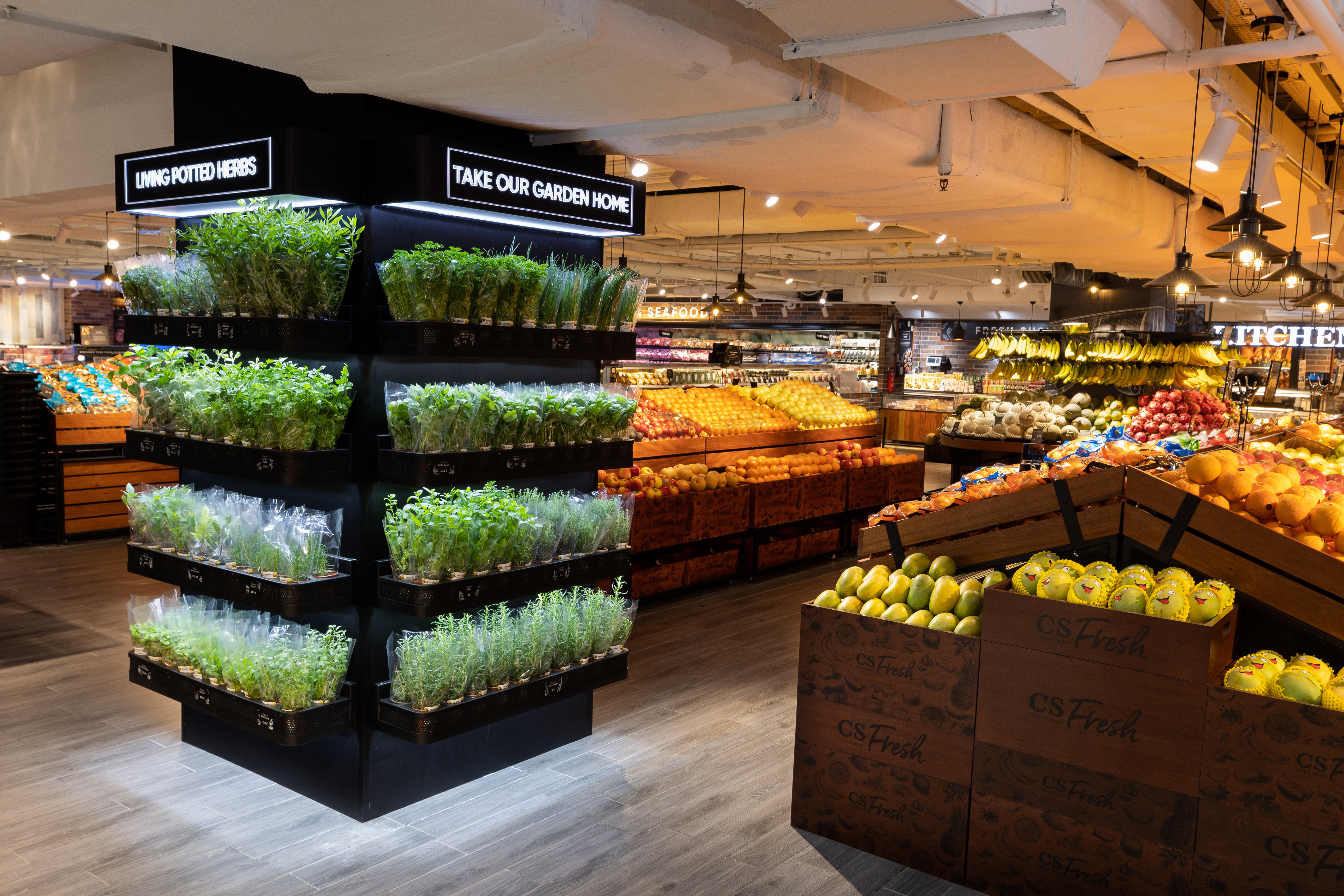 Fans of Crystal Jade would be happy to learn that they are also featured in an exclusive partnership with CS Fresh Gold. Crystal Jade's chefs prepare the grills onsite everyday, ensuring the freshest roasts and ready-made meals.
Customers can find Crystal Jade's signature roasted chicken, duck, pork and honey pork ribs for sale only at CS Fresh Gold, at the same cost or even cheaper (without the service charge).
What's more, CS Fresh Gold at Paragon has the largest range of organic wines in the supermarket industry by both brand and range.
To go with your next meal, you can find a wide selection of alcohol options, including beer, at the World of Whisky & International Wines.
Some exclusive wines from their organic range include Lanson Organic Champagne, Demazel Bordeaux Red from France, and Tamburlaine wines from Australia.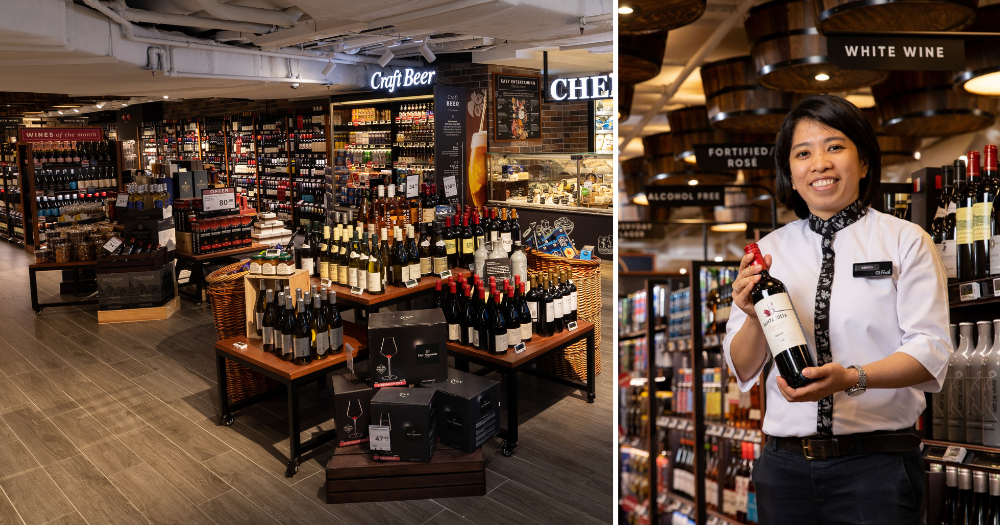 At Singapore's first Dog Treat Bar by Alison's Pantry, you can mix and match your furry buddies' favourite treats. They offer a nutritious range of dog treats all made in Australia, featuring all natural meat products and fortified products for joint, teeth and gum health.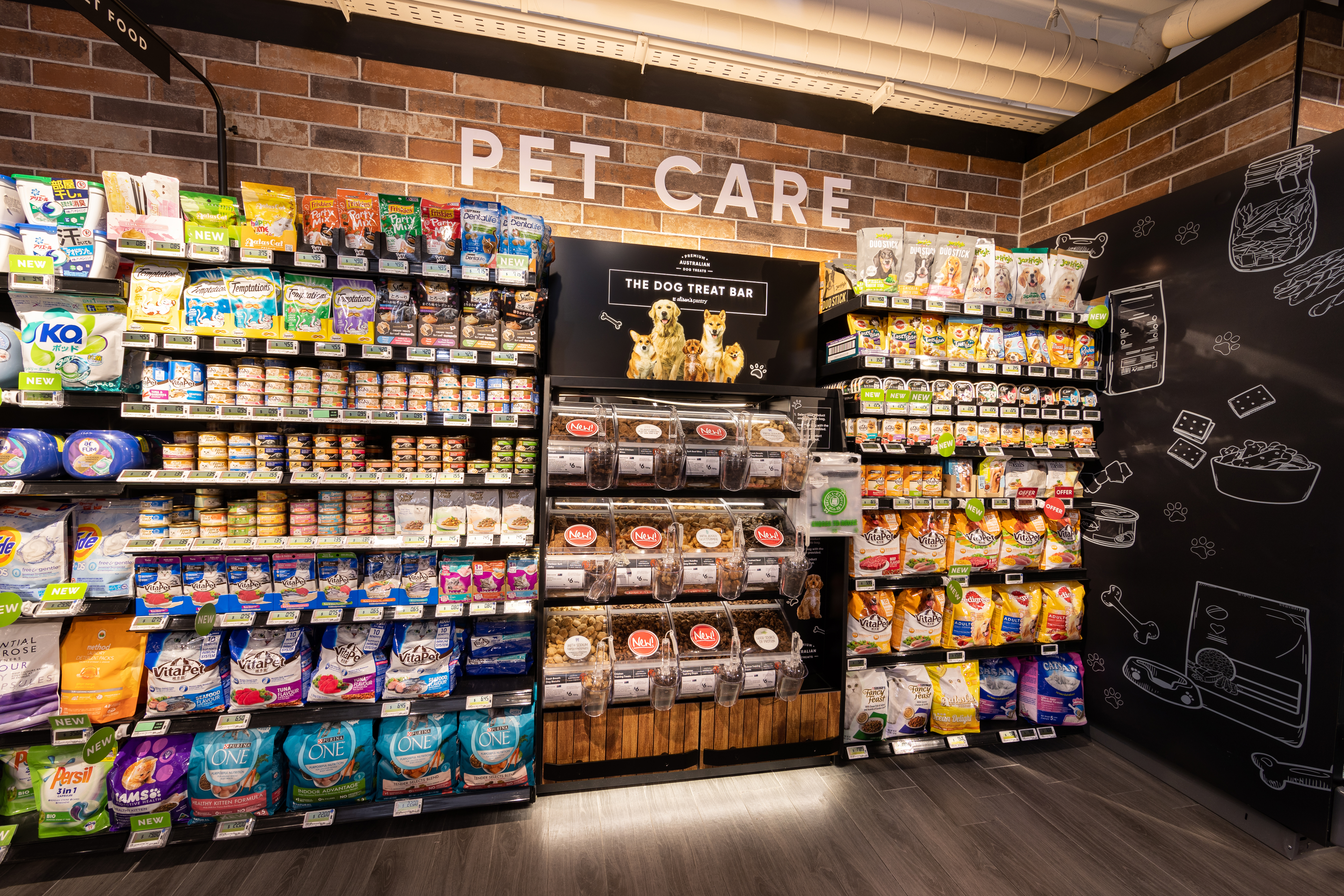 Opening promotion from Aug. 25 to Sep. 8
From Aug. 25 to Sep. 8, customers can enjoy a variety of exclusive promotions at the CS Fresh outlets at Altez, Guthrie House and Paragon. Here are some of them:
Angus Rib-Eye Steak (S$5.00 per 100g)

Fresh Salmon Fillet (S$2.50 per 100g)

Frozen Thawed Tiger Prawns (S$1.89 per 100g)

Crystal Jade Roasted Whole Soy Chicken with free Crystal Jade Carrot Cake/ Yam Cake (S$22.80)
At CS Fresh Gold Paragon, two additional promotions are available for these two weeks, including:
Borrowdale Free Range Pork Cutlet (S$3.70 per 100g)

Oysters from Hyogo, Japan (S$19.90 for six pieces)
Additionally, Cold Storage is also offering two weekend opening specials for UOB members from Sep. 2 to Sep. 5: Blueberries from Zimbabwe (S$15.85 for three) and Oysters from Hyogo, Japan (S$29.80 per dozen).
Cold Storage Fresh outlets
CS Fresh Gold @ Paragon
290 Orchard Rd, #B1-21/22 Paragon, Singapore 238859
CS Fresh @ Altez
16 Enggor Street #01-05/08, Singapore 079717
CS Fresh @ Guthrie House
1 Fifth Ave Guthrie House #01-05, Singapore 268802
CS Fresh @ Great World
1 Kim Seng Promenade Great World #B1-139, Singapore 237994
If you're looking for a unique grocery shopping experience, head on over to any of the above CS Fresh outlets.
Top image via Cold Storage.
This sponsored article by Cold Storage made this writer want to try all the types of cheese they have at CS Fresh Gold.
If you like what you read, follow us on Facebook, Instagram, Twitter and Telegram to get the latest updates.