A man has taken to social media to appeal for eyewitnesses of a fatal accident along MacPherson Road on Friday, Aug. 6, 2021.
Alan See, the nephew of the deceased woman, is seeking anyone who saw a Porsche hit a pedestrian that day at around 5:45pm to step forward to assist with investigations.
The victim, a 61-year-old woman, was See's aunt.
Appealing for help via media
The nephew has turned to the media as a last resort attempt to locate eyewitnesses.
His appeal for help has already been published in the Chinese language newspaper Shin Min Daily News on Aug. 24.
What happened on day of accident
See, who is in his 40s, told Mothership.sg that his aunt had just left the office to get off work for the day ahead of the long National Day weekend when tragedy struck.
He said his aunt had exited Kallang Pudding Road and was walking across MacPherson Road.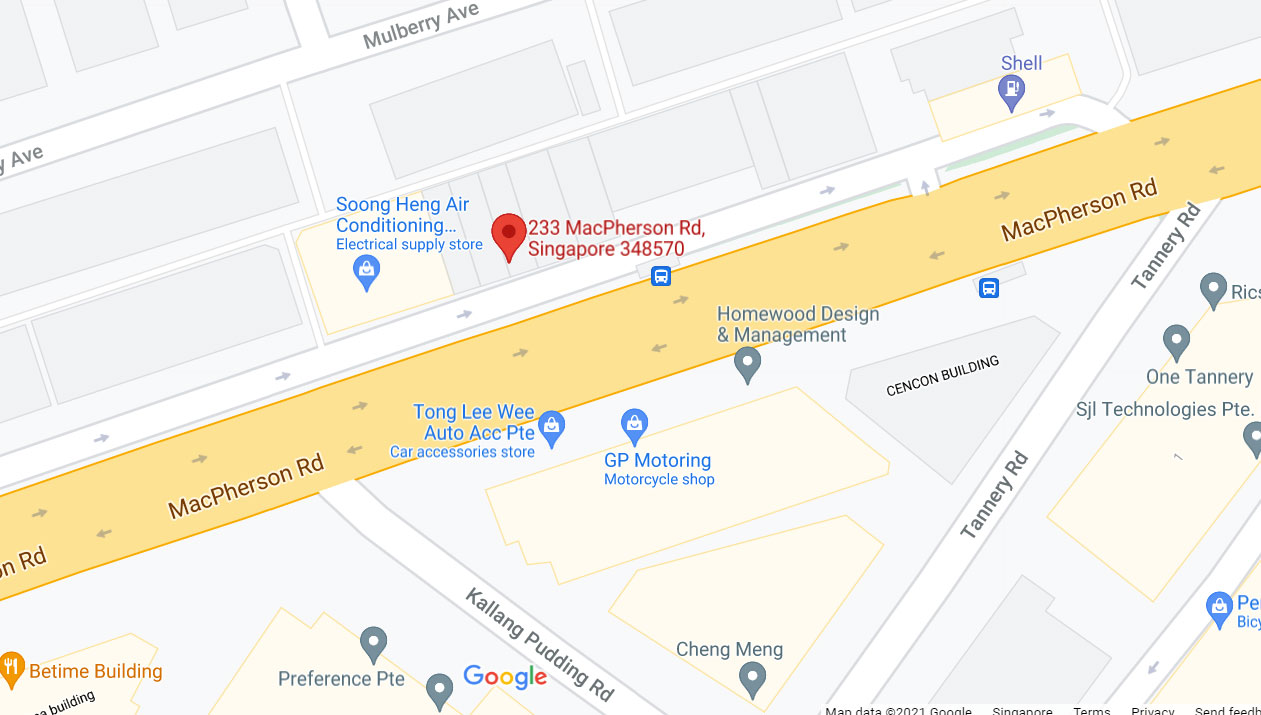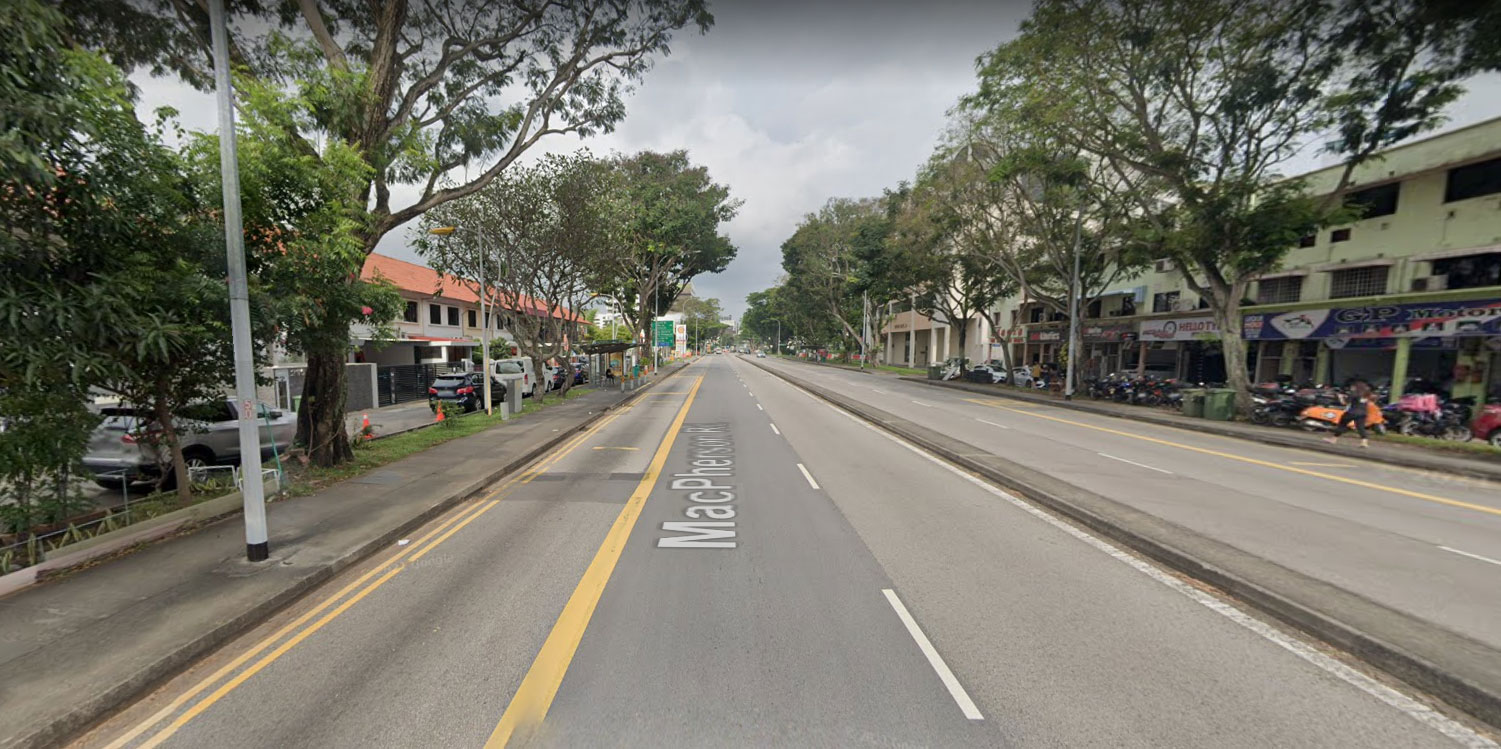 Before she was allegedly knocked down, she had made it past the centre divider, and nearly reached the other side of the road.
When she was hit by the Porsche, she was allegedly on the left-most lane, which was a bus lane.
A video of the aftermath of the accident showed the accident occurred along 229 to 233 MacPherson Road.
The Porsche was headed in the direction of Old Airport Road.
The 34-year-old male car driver involved in the accident was subsequently arrested.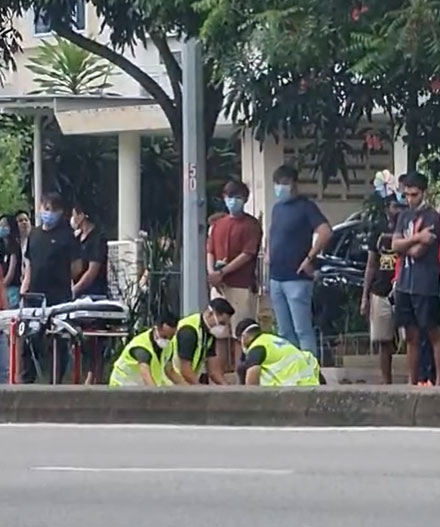 What allegedly happened in the immediate aftermath
The impact of the collision was apparently loud enough that it attracted the attention of the residents staying at the stretch of nearby private houses to come out to inspect what had happened, See said.
He said his aunt was allegedly flung quite a distance upon impact.
He was subsequently informed that his aunt had suffered multiple broken bones in her body.
He said her hands, wrists and legs were either broken or twisted, and she had deep gashes on her neck, with blood dripping from her back.
These details were included in See's Facebook post calling for eyewitnesses to come forward.
Injuries appeared consistent with severe trauma
The deceased woman's nephew also said he was told that the extent of his aunt's physical injuries was indicative of her having sustained severe internal injuries and trauma.
In the video See uploaded, it showed the aftermath of the collision where his aunt was attended to by lifesaving personnel who could be seen administering CPR on the spot.
See said his aunt, who did not have children of her own and was about to retire, was subsequently pronounced dead.
"The last time I saw my aunt was a few days before the accident," See said.
Pedestrians can cross along that stretch of MacPherson Road
The area the woman was struck was at least 100m away from the nearest pedestrian crossing.
There is no barrier along the road divider to prevent pedestrians from making their way across MacPherson Road.
See said that the weather on the day of the accident was clear.
Appeals for witnesses to step forward
A photo of the grey Porsche with tinted windscreen was put up on See's Aug. 10 Facebook post as part of his appeal for eyewitnesses.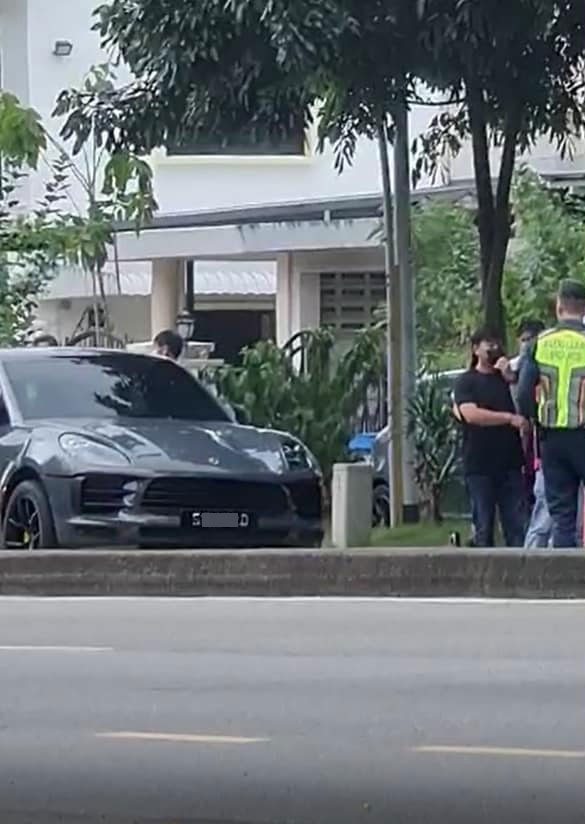 On Aug. 29, See put up another Facebook post calling on the driver of a white Toyota Harrier to step forward.
See said this Toyota driver was likely to have witnessed the accident as the car was travelling along MacPherson Road towards MacPherson Mall when the accident took place near the bus stop opposite of Cencon Building and a row of shophouses for car workshops.
The white Toyota Harrier has a panoramic sunroof with dark coloured wheels.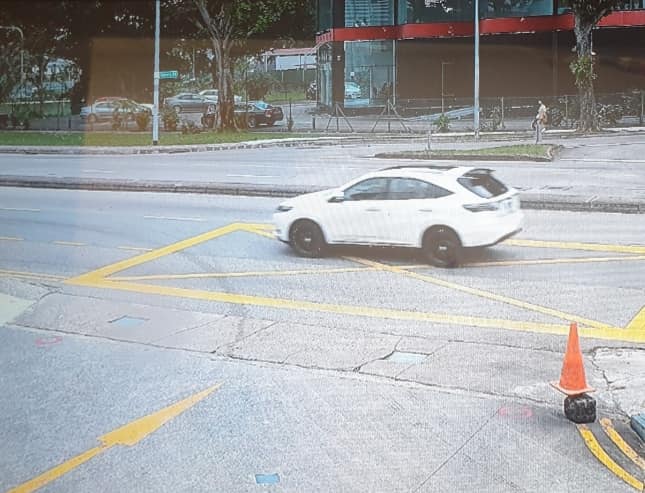 Went to the accident scene daily
Shin Min reported that See and his cousins distributed leaflets near the accident site every evening two weeks after the tragedy in hopes of finding more witnesses.
See also told Shin Min why he was hoping the Toyota Harrier driver can step forward: "I am worried that after a while, the recording on the car's video device will be erased, or the driver's memory will gradually become blurred."
"I only hope that the other party can contact us or the police as soon as possible. We will be grateful."
Aunt took care of nephew since young
Asked why he was appealing for as many witnesses as possible to step forward when police investigations have commenced, See said it was the least he could do, which was to do as much as he can for justice to be served.
He also said it was his aunt who took care of him and his younger sister since they were children, as his mother died when he was eight years old.
"When my mother passed away when I was eight years old, it was my aunt who took care of me and my sister, who is a few years younger than me."
"My aunt also dotes on my children, and would remember their birthdays every year."
"She is a central figure in my family."
"My family never even got to say goodbye to her."
Anyone with information can contact See at 96547982 or the police at 65470000/ 97359237.
If you like what you read, follow us on Facebook, Instagram, Twitter and Telegram to get the latest updates.