Follow us on Telegram for the latest updates: https://t.me/mothershipsg
An adorable service dog in Shanghai, China, has captured hearts on the internet after photos of its drowsy expression while working were posted to Facebook.
The photos, which were posted on Aug. 3, have since garnered over 2,200 shares, and were accompanied by superimposed text in Mandarin written in the dog's point of view.
Sleepy doggo reluctant to work
The search dog, which appears to be a Labrador Retriever, was accompanied by its handler who was patrolling and carrying out duties at a subway station.
The dog can be seen leaning on its handler's leg with a particularly weary expression on its face.
"So tired, what time do we end work."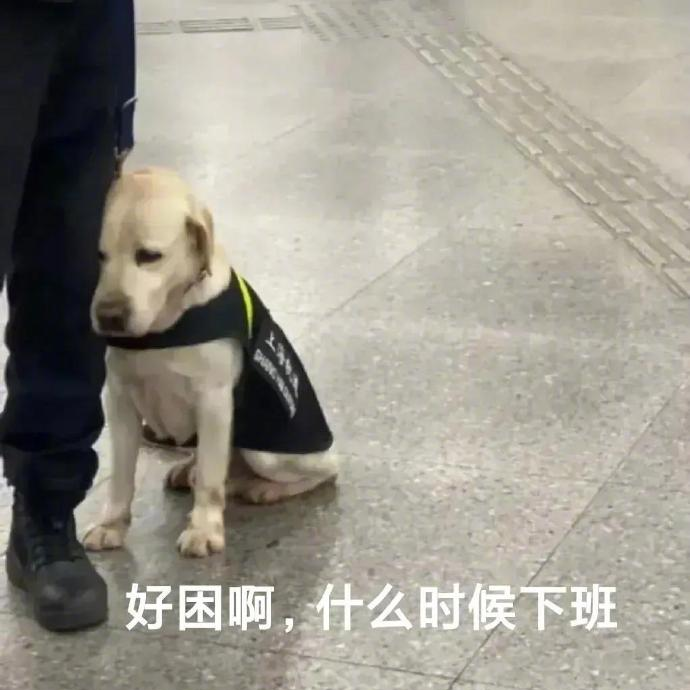 It even dozed off in the midst of its work.
"Let me nap for a while, call me when the boss is here."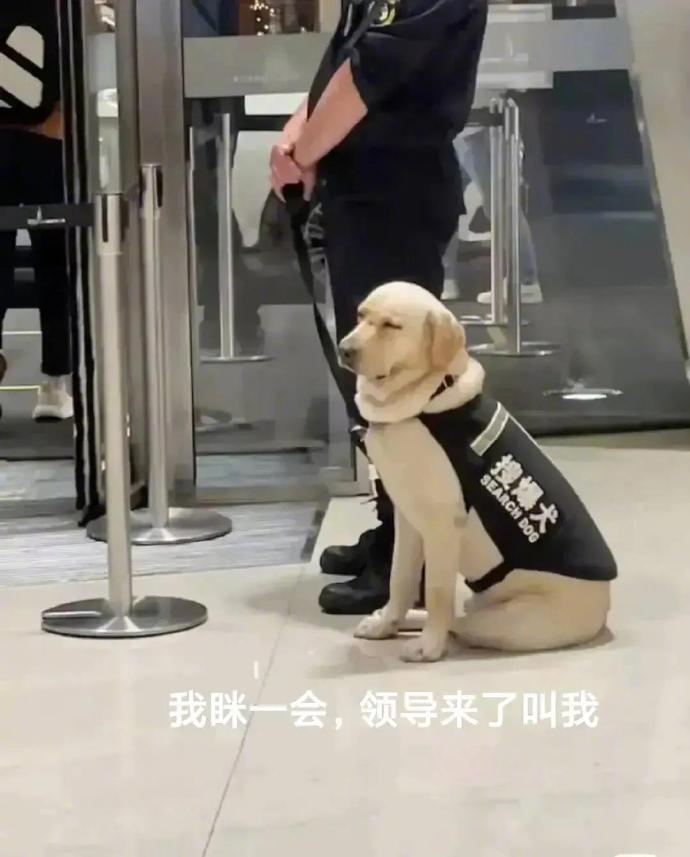 Here it is on the floor looking extremely reluctant to continue working, gazing at the photographer for some sympathy.
"Just woke up."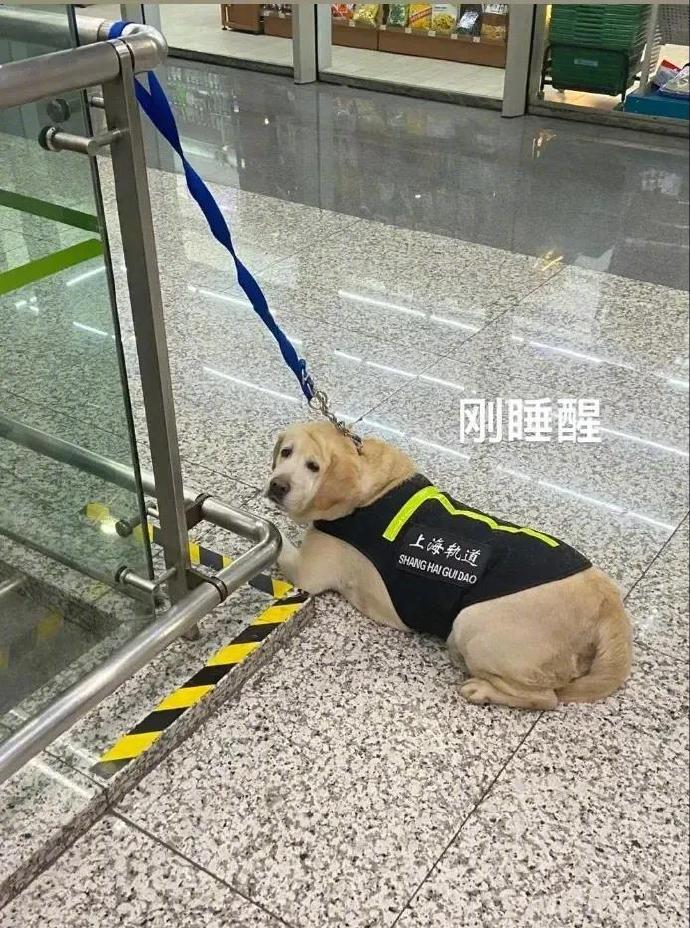 On the train, the dog, comfortably sprawled on the floor against its handler's feet, managed once again to catch a few winks.
"I'm tired."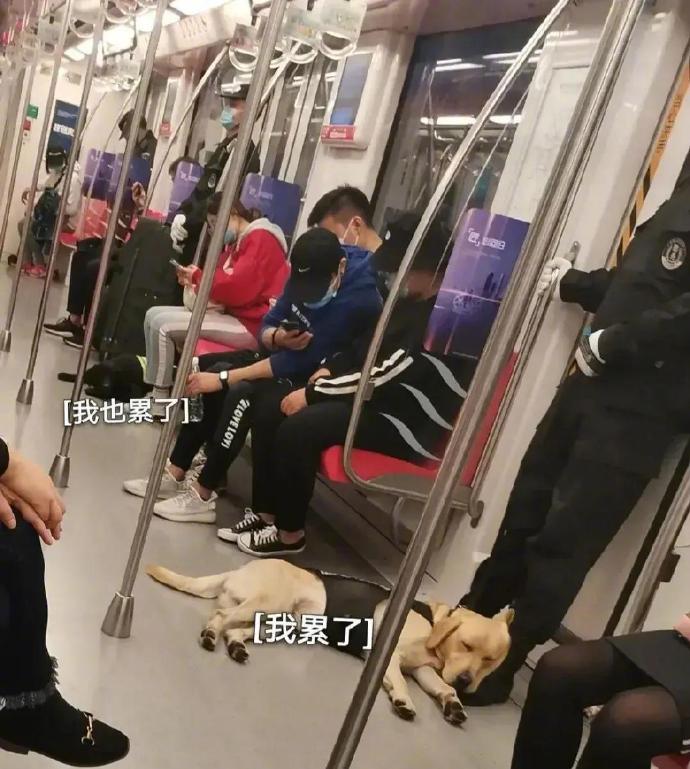 But it was later awoken and reminded to remain alert after its handler tugged on its ears.
"Got yanked awake."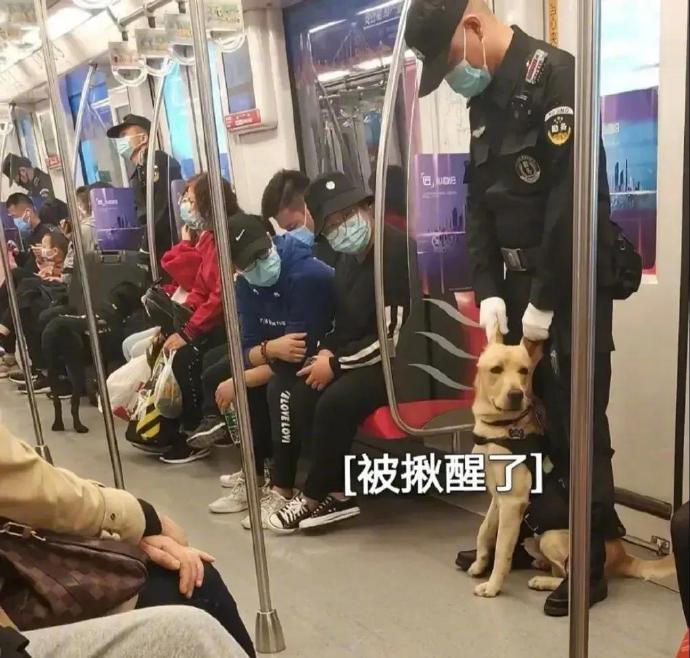 Very relatable
Facebook users gushed over how adorable the dog was, and found the dog's expressions and attitudes somewhat relatable.

"Why is a dog that doesn't want to work cute, but when I don't want to work, I'm lazy?"

"Just like you when you're at work."


For the majority of those in Singapore dragging themselves to work after the National Day public holiday on Aug. 9 and a long weekend, this might strike a chord.
If you're hoping for another long break this month since the National Day Parade has been postponed to Aug. 21, a Saturday, sorry to get your hopes dashed.
There will unfortunately be no public holiday on Aug. 23, the following Monday.
Best to turn in early on that weekend so you won't end up looking like this tired dog, or even better, take this as a reminder to clear your annual leave for that much needed break.
Follow and listen to our podcast here
Top photo from 杂七杂八 / FB
If you like what you read, follow us on Facebook, Instagram, Twitter and Telegram to get the latest updates.