Follow us on Telegram for the latest updates: https://t.me/mothershipsg
Few would know about homegrown jewellery brand SK Jewellery's origin story - it was born out of a Joo Chiat sundry goods shop owner's dream.
Working out of his sundry goods shop, Lim Poon Soo, looked at the surrounding goldsmith shops with a hint of envy.
His dream was to open a goldsmith shop one day instead, to enable his family to lead a more comfortable life.
It was much tougher to manage a sundry goods shop which had long operating hours with a lower profit margin.
He also knew that gold, as a valuable commodity, is unlikely to go out of fashion.
Lim didn't manage to realise the dream.
But his three children, Mary, Peter and Daniel, did -- nine years after his passing.
In 1991, Soo Kee Jewellery was born.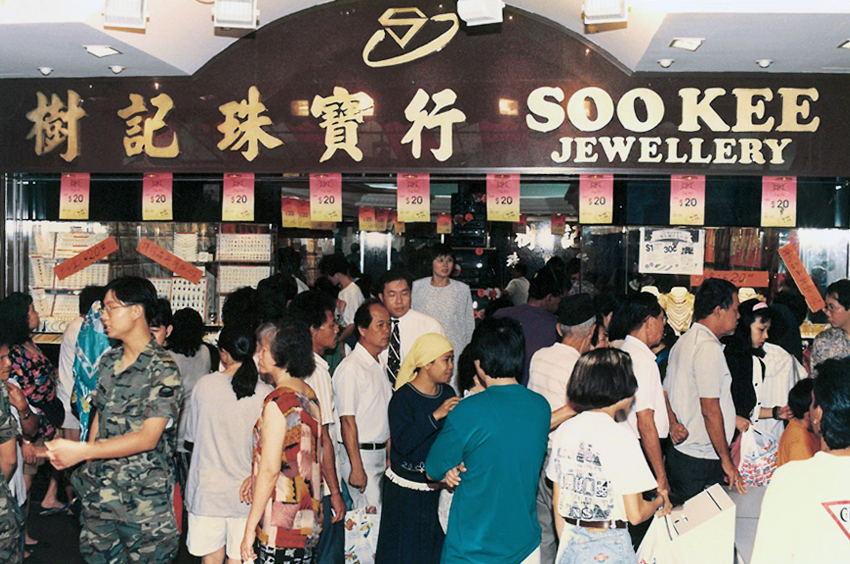 Today, SK Jewellery Group has flourished and branched out to over 60 outlets in Singapore and Malaysia with three household jewellery brands -- SK, Soo Kee and Love & Co -- under the group's management.
And so I found myself spending one morning with Daniel, SK Jewellery Group's executive director and chief executive officer, and his sister Mary, the executive director and group chief operating officer, at their headquarters in Changi Business Park where I learned the secrets to their success.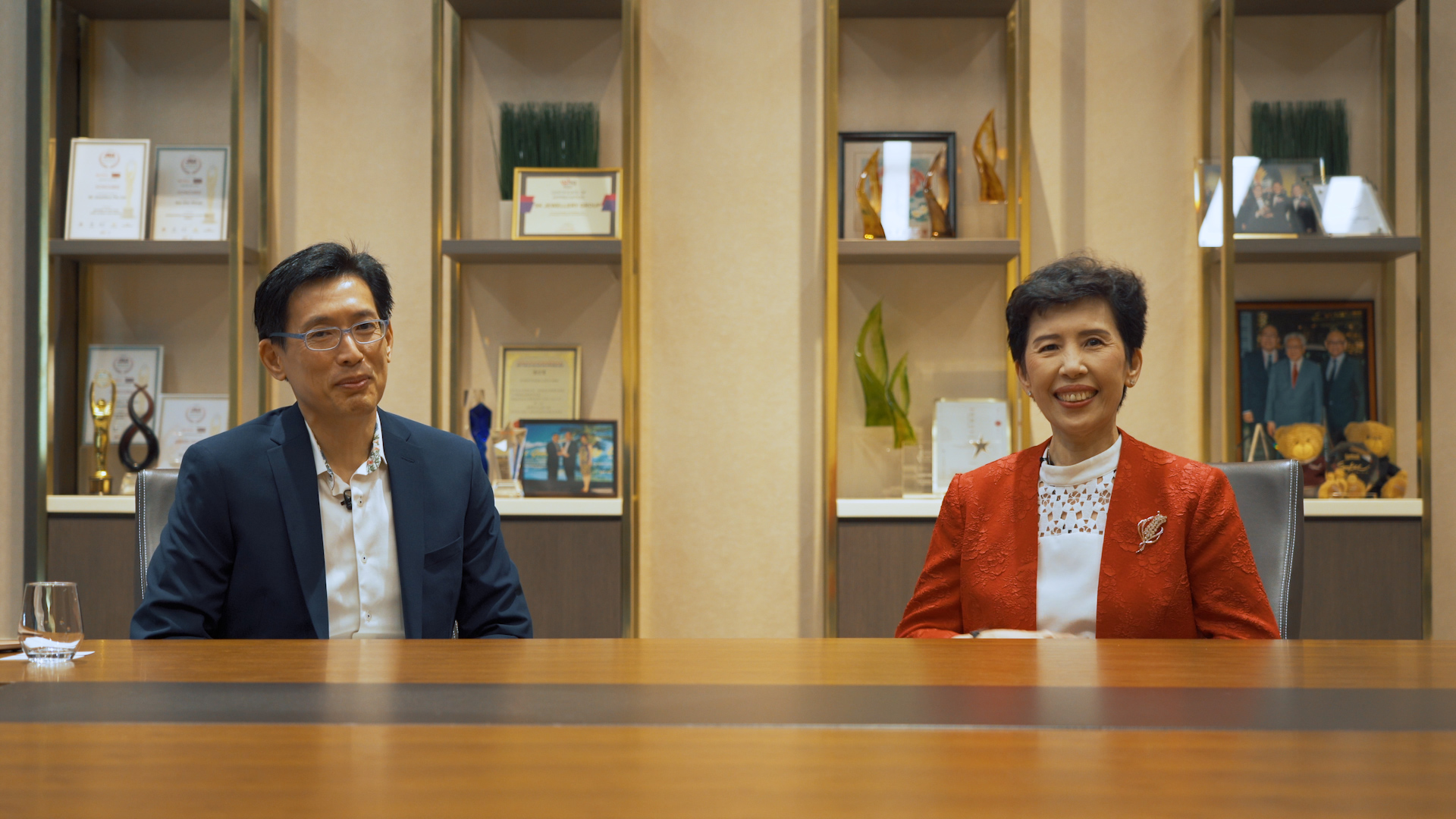 Unafraid to try, "everything was DIY"
When the siblings first started the business in 1991, they faced stiff competition from established goldsmith shops, some with up to 80 years of history.
As newcomers in the industry with limited resources, the Lim siblings had to learn fast and do many things from scratch.
For example, family members had to be "summoned" home to help out with the distribution of brochures in the neighbourhood.
"Everything was DIY," recalled Daniel, the youngest among the three founders.
But it didn't feel like a chore for the Lim family, he added. Instead, Lim said that working together since the early days helped to forge close relationships between the family members.
The siblings also knew that they had to do things differently from the incumbents in order to woo customers.
SK Jewellery was probably one of the first to make use of "influencer marketing". Famous actors Li Nanxing and Chen Liping attended the opening of their first outlet in Bedok Central in 1991.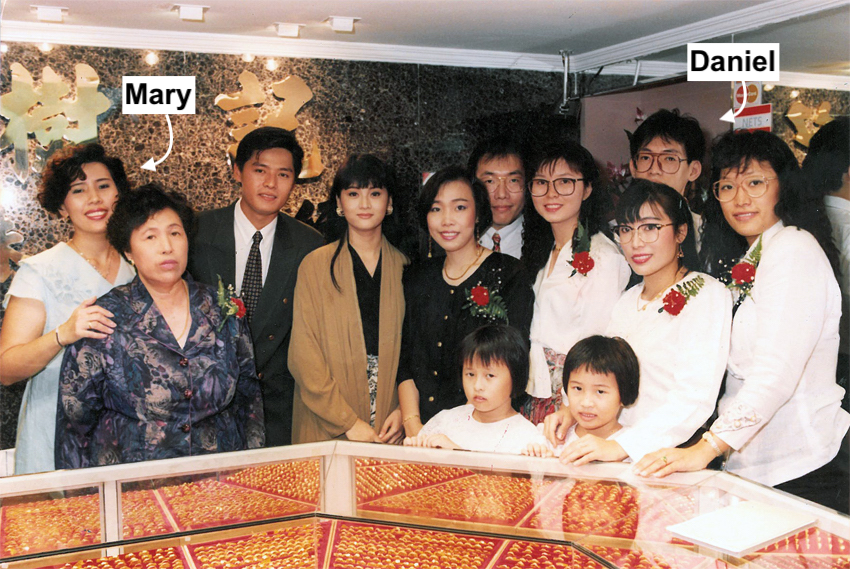 SK Jewellery was also one of the first to introduce contemporary white gold and diamond jewellery and later invested in capabilities that allowed the home-grown brand to produce 99.9 per cent pure gold jewellery.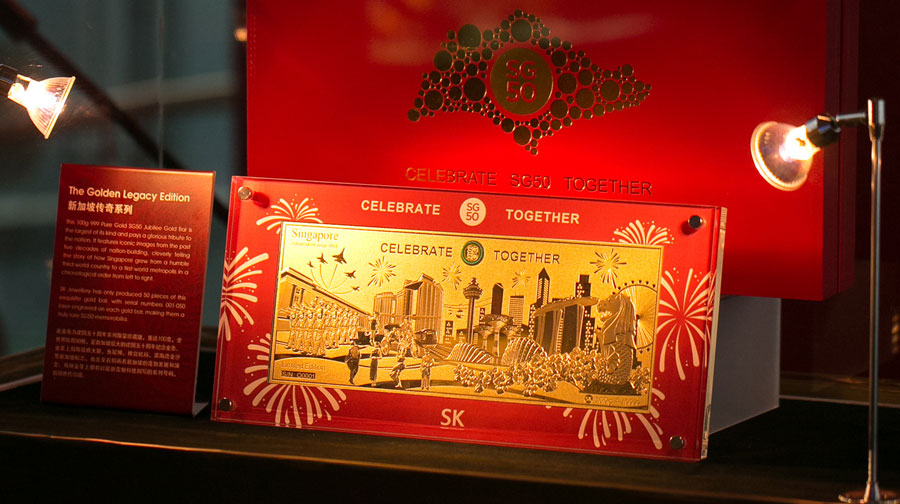 Daniel said:
"We do so many things, not everything is correct. Sometimes we fail, but we just continue to do new things. What is important to us is so long that we are progressing, maybe out of 10 tasks, one or two times we didn't do very well. And then we learn from it and then we just move on. So, our idea is, you just keep doing new things and put your customer in focus. You will progress in that sense."
Fighting spirit continues
Today, this fighting spirit and the willingness to try remain part of SK Jewellery's DNA.
As the retail industry took a hit from the Covid-19 pandemic, SK Jewellery retail staff used their creativity and diligence to overcome challenges brought about by the pandemic.
Mary, the oldest of the three founders, beamed with pride when she told me how a retail employee first suggested using livestream.
Now it has become a regular affair for the brand to engage its customers online.
Daniel also highlighted how an area manager volunteered to deliver an item to a customer during this period just in case the customer had queries.
"Some of my staff don't have very good qualifications, but they have a fighting spirit. They want to fight," he said.
More recently, SK Jewellery has also started producing lab-grown diamonds to appeal to younger customers who are more environmentally conscious.
No fights but debates
Given that this is a family business, one might wonder if the Lim siblings have butted heads at work. For instance, how do they settle disagreements?
Among the three siblings, there are times they would agree to disagree, Daniel said.
On major decisions, the siblings and the rest of the management may debate over a matter sometimes for several rounds. However, the team will eventually close ranks and the final decision is one that everyone embraces, he added.
Mary emphasised that when it comes to "making big decisions", the siblings will always keep their focus on the matter and do not take things personally.
And they can "still go and eat durians together even after a debate!" Daniel joked.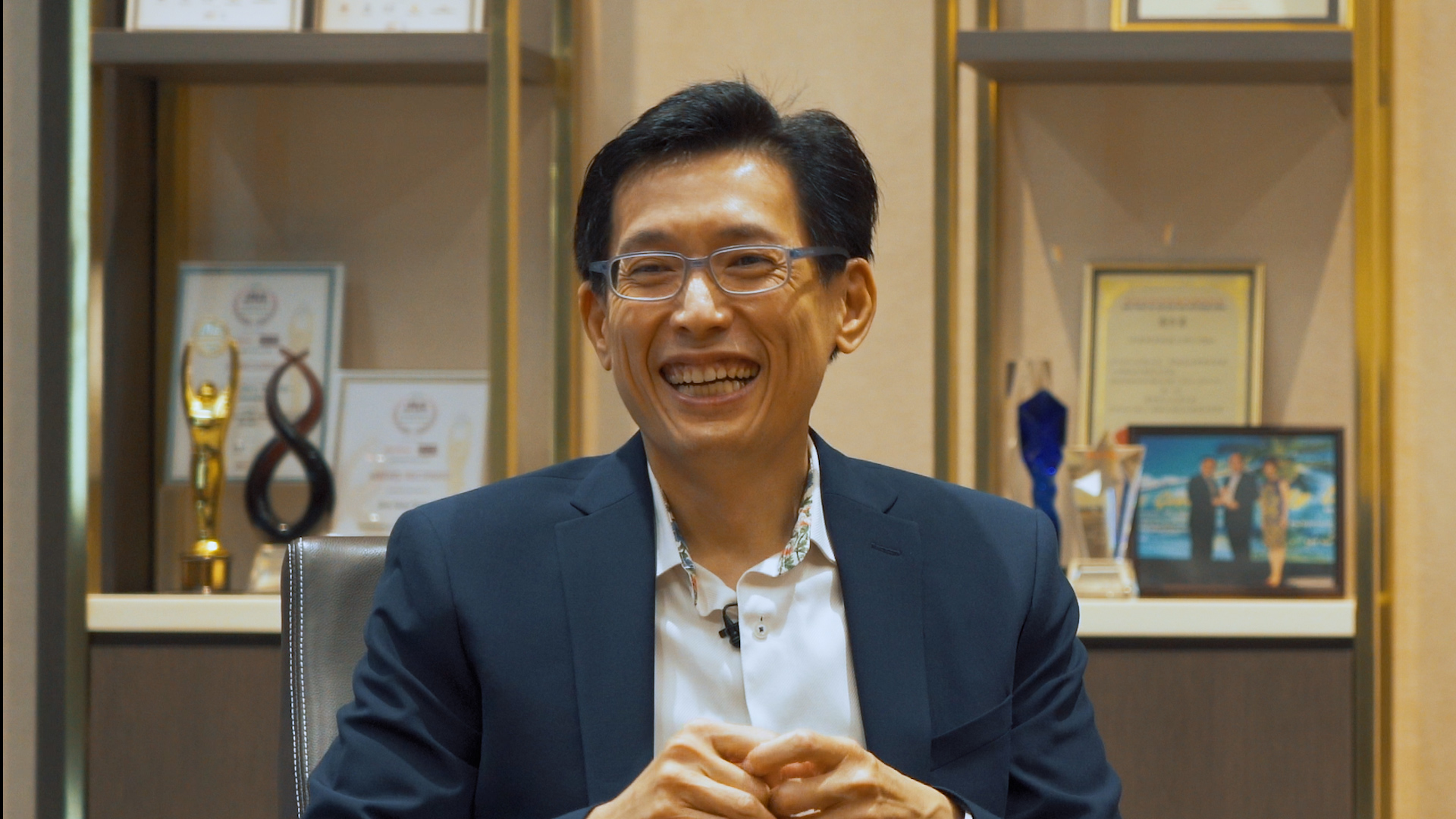 Responsibilities of "Da Jie" and "Da Ge"
Prior to the interview, I was told that it is part of the company's culture to call Mary "Da Jie" and Peter "Da Ge" which means big sister and big brother.
While "Da Jie" may sound more endearing, there is an expectation that the "big sister and big brother" have to make sure that the employees are well-taken care of, Daniel said.
"It is very important that if [we are] in a boat, or we set sail, our vessel must be going somewhere. The members who belong to this vessel must know that there is a better tomorrow that we are taking them to."
Besides providing a harmonious working environment and paying their retail staff " top tier dollars", what's more important is that employees are convinced that the company's progress will translate into their own personal success.
According to Mary, it is the company's "responsibility" to grow so as to create more roles to fulfill employees' aspirations and growth. Besides earning an income, employees can then be assured that they will not feel stagnant in their roles as long as they have the desire to succeed.
"This is why many of our colleagues can work here for 10 years, 20 years or even 30 years. Our employees do not feel stagnant in the company. [For example], our area managers were all promoted from sales roles... Some of them are only in their 30s."
Employees who spend so much time at the company are like their family members too.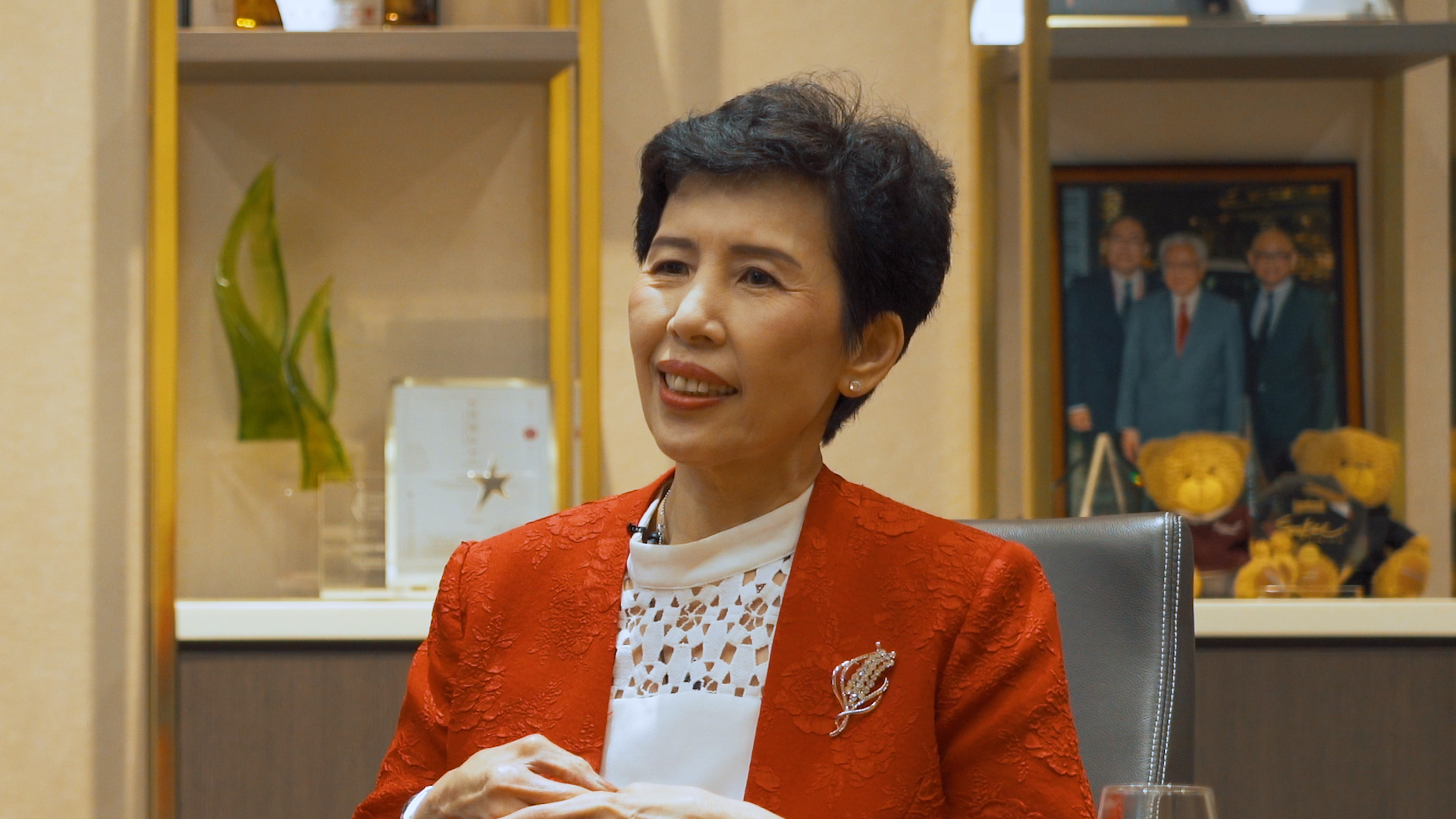 Mary has another reason for keeping her workers happy: "Only with happy employees, I'll have happy customers."
And if customers' satisfaction is any indication of employees' happiness, it seems that the Lim family's formula for people management is working well.
A quick search on Google shows all the SK Jewellery outlets in Singapore receiving high scores for their Google Reviews, with a few nailing a perfect 5/5.
A pretty impressive result for any retail chain.
Being a friend to customers
Given that jewellery are big-ticket items, the Lim siblings said that it is all about being a trustworthy friend to customers. Retail staff have to make them feel that one is truly interested to offer solutions instead of pushing products at them.
"One of the things about big-ticket items is, sometimes after the customers make a purchase, the moment they step out they may not be sure if they've made the right decision. So, the trust level is very important, and trust is not something that I preach to you, trust is the product of a relationship," Daniel described.
To forge the relationship, the retail staff must have the willingness to help customers and not feel compelled to push products at them.
This is why they continue to explore a "good formula" for staff to become a better salesperson to cultivate relationships with the customers.
"With all things being equal, you will buy from your friend," Daniel summarised.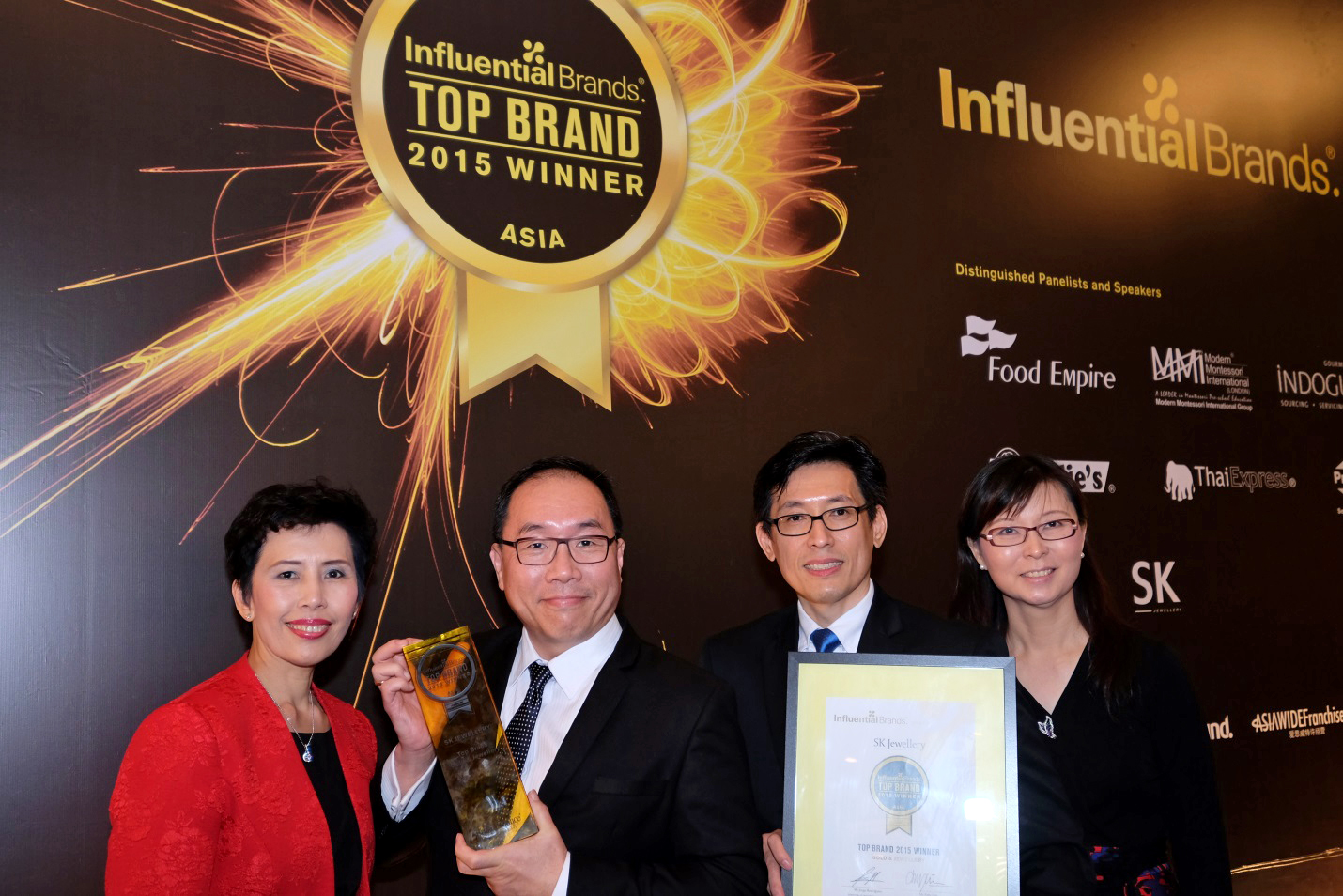 At the end of the day, Daniel pointed out sagely that SK Jewellery Group is made up of a bunch of ordinary people trying to do extraordinary things.
"Our goal is actually to put our jewellery box in every family in Singapore and Malaysia. Are we there yet? No. Are we able to do it? I'm not sure. This is a mission that is probably not easy to achieve but we will still try to do it," he said.
If they can achieve their mission, that would certainly be a dream come true for their father.
Watch the full interview with the Lim siblings on Facebook:
---
Lessons on Leadership is a new Mothership series about the inspiring stories of Singapore's business leaders and entrepreneurs, as well as the lessons and values we can learn from their lived experiences.
Keep a lookout for our video interview with the siblings Daniel and Mary Lim on the Beyond The Glass Door video series, where host and 'recent graduate' Andrew Wong tries to land a job in SK Jewellery, only so that he can buy his girlfriend an engagement ring.
Top image: Adapted photo from SK Jewellery website.
If you like what you read, follow us on Facebook, Instagram, Twitter and Telegram to get the latest updates.