Follow us on Telegram for the latest updates on Covid-19: https://t.me/mothershipsg
A primary school is probably the last place you would expect to meet your future spouse, since there are more pressing issues to attend to, such as passing your PSLE eventually.
But for a pair of childhood sweethearts, they are now going to get married after they first met in Singapore's Townsville Primary School.
This is their proposal story.
Meet cute moment
In a YouTube video uploaded on July 18, the husband-to-be, Bryan Lee, shared that he met his wife-to-be when they were in Primary Five and Primary Three, respectively.
At the parade square of the primary school, a girl, unknown to Lee then, had walked up to him and asked if he wanted to race with her.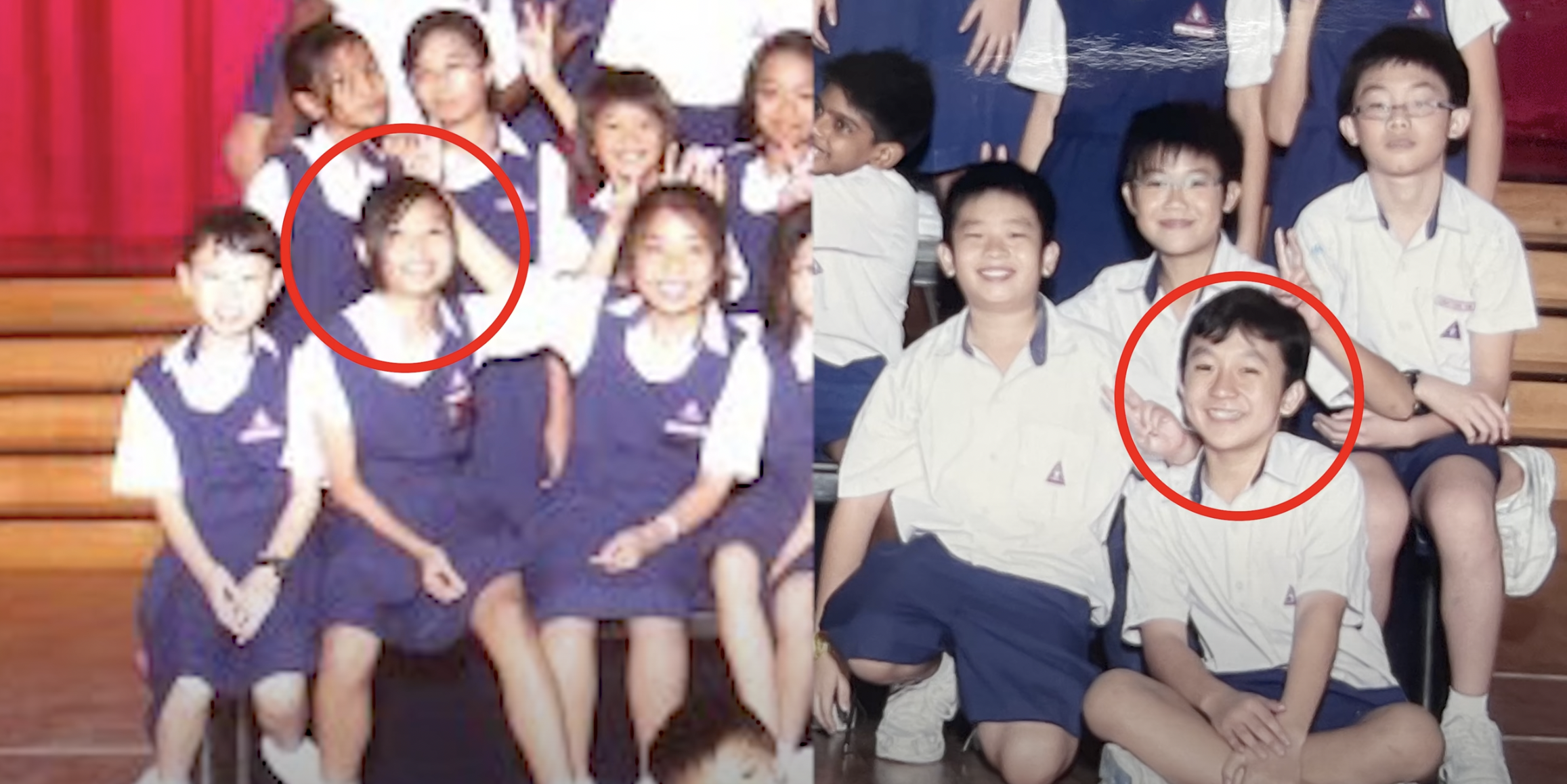 It turned out, his girlfriend later shared, that she was training for sports day then.
According to Lee, after that chance encounter, she never left his mind, and he tried various "ways to find and know her".
The pair began dating on Aug. 22, 2009, when they entered secondary school.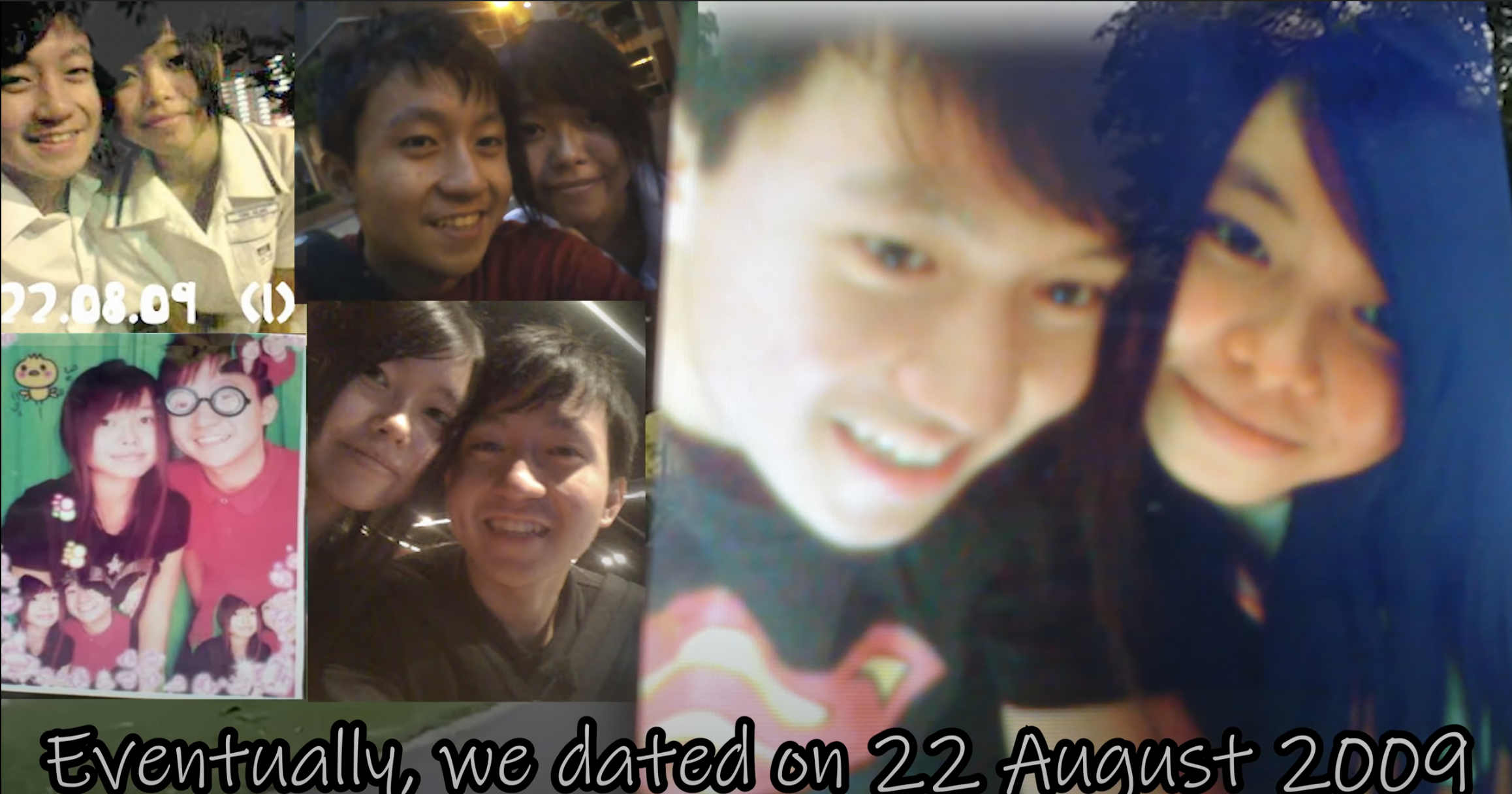 And 12 years later, Lee decided to take the plunge and go for the biggest commitment of them all.
Tricked into going on a hike
In the video, Lee shared that he had coordinated with a friend to trick his girlfriend, Belle Chia, into thinking they were going on a hike to celebrate her birthday in advance.
While Chia, still kept in the dark, was having breakfast with a friend, Lee set up an elaborate proposal set-up, complete with balloons, flowers, and a band, with friends at Hort Park on the morning of July 1.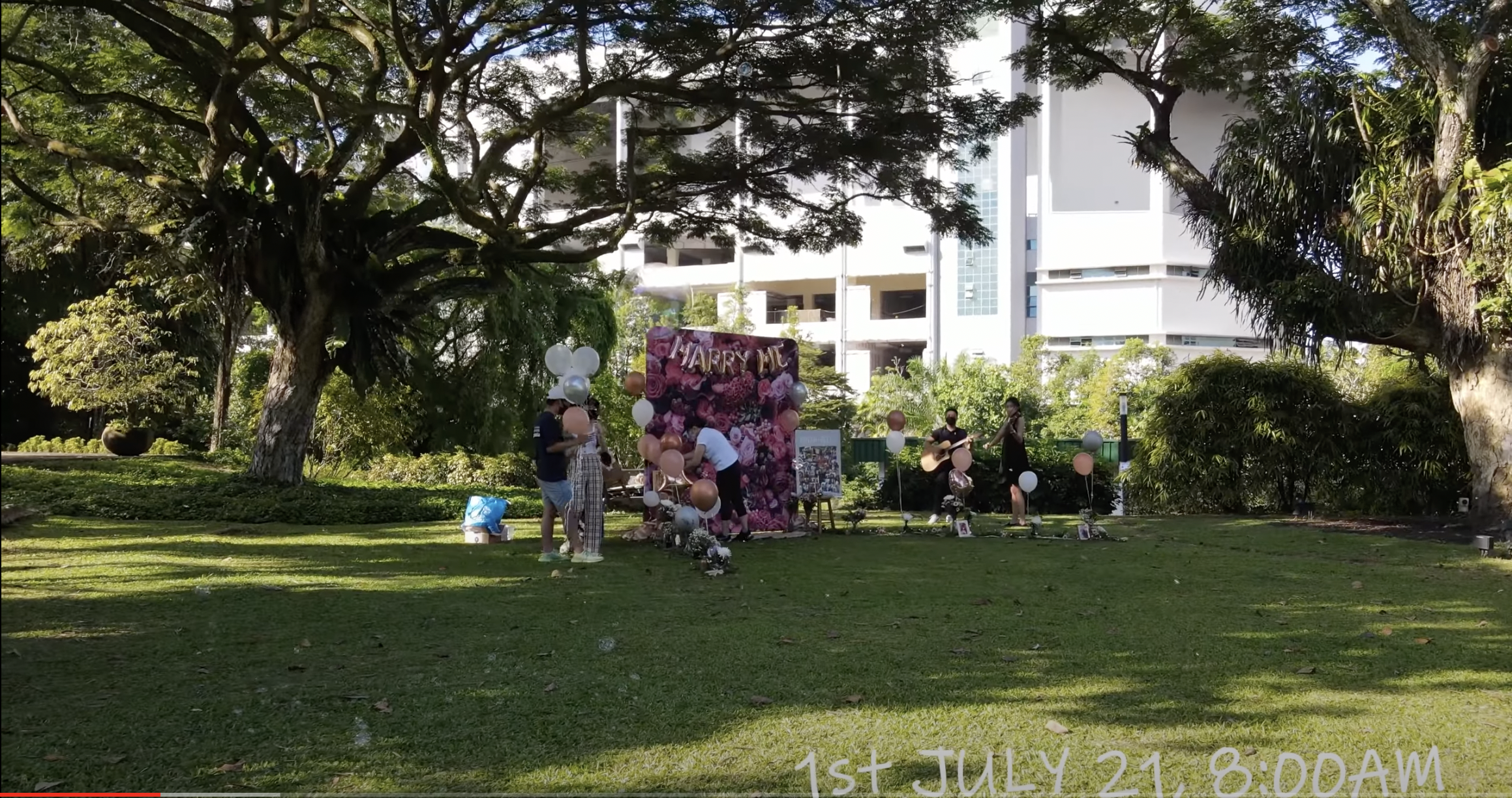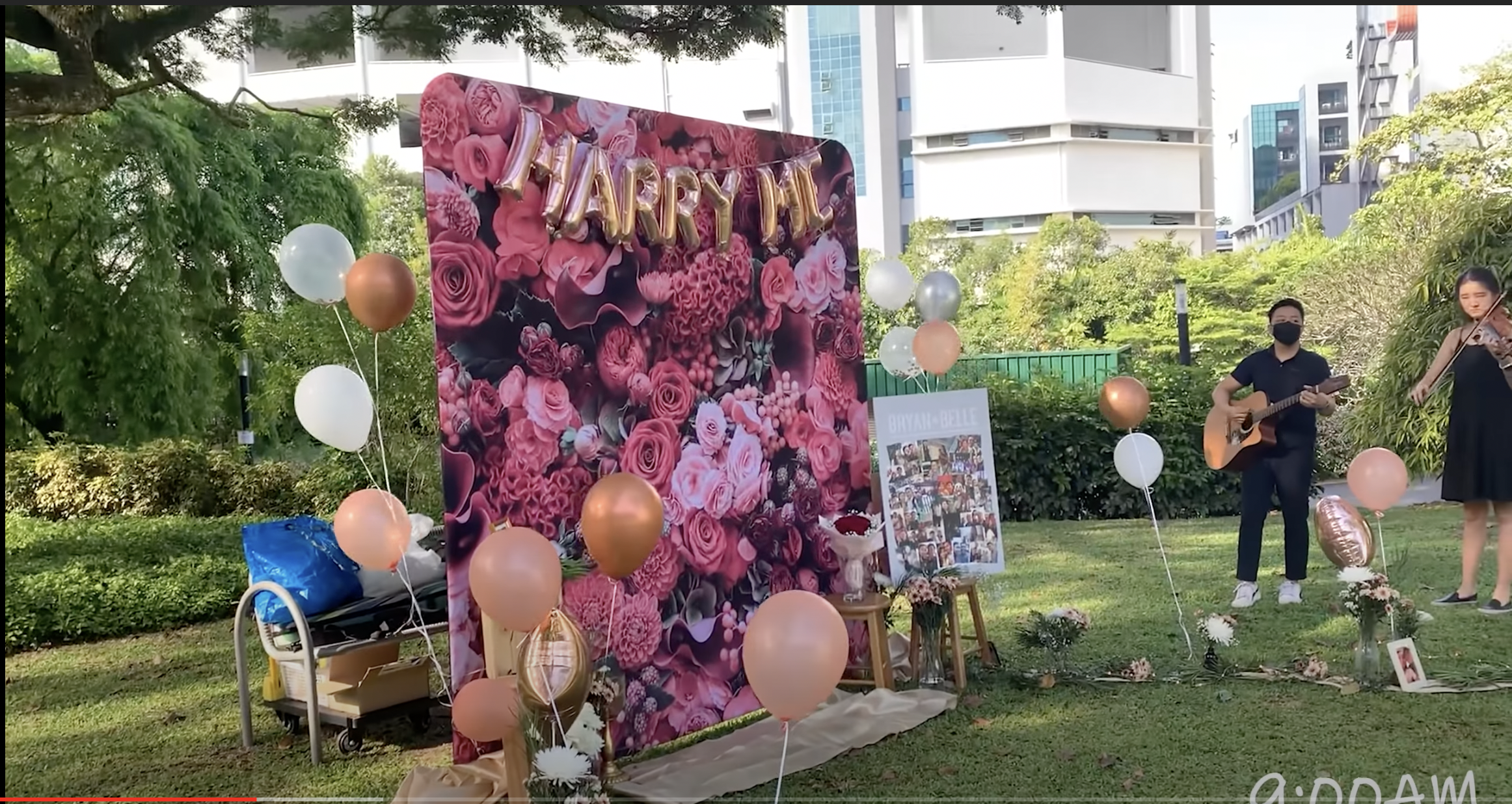 A bunch of birthday mini-games, masterminded by Lee, also saw Chia hunting for items that had at one point or other, been affiliated with their relationship.
The proposal
As they reached the open grass area at Hort Park, the reason for the day's activities became clear.
With their loved ones around, Lee got down on one knee and proposed:
"I want to make it short and sweet. This will not be the last of our dates. We'll enjoy more together. And from the bottom of my heart, will you marry me?"
Lee later wrote in a Facebook post that he'd been very nervous at this point, even after more than a decade together.
He also wrote: "Here's to more '22 August' with you and I hope you enjoyed the three fully planned days which wouldn't be possible without 'World of Possibilities' team. Love you Belle Chia."
Of course, she said yes.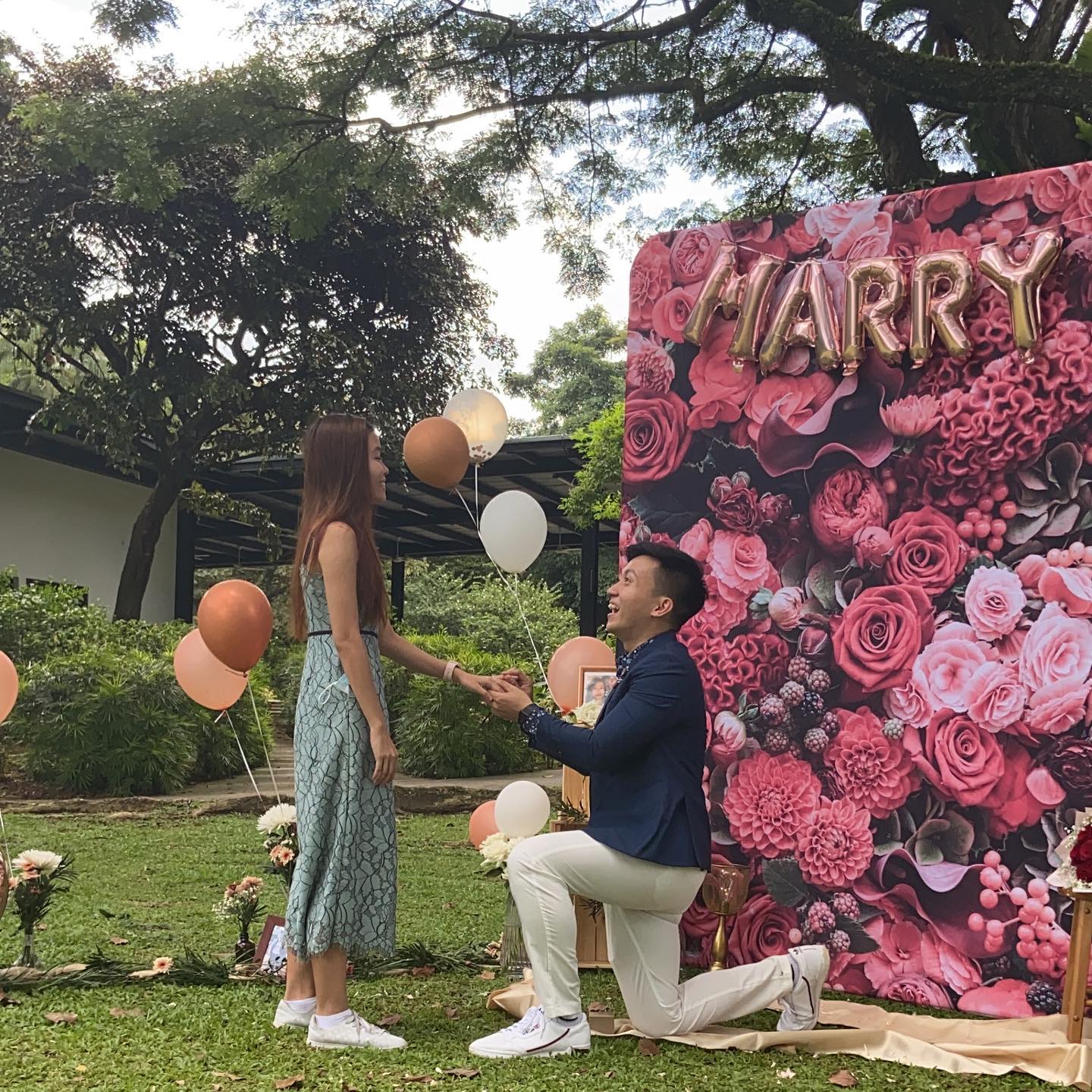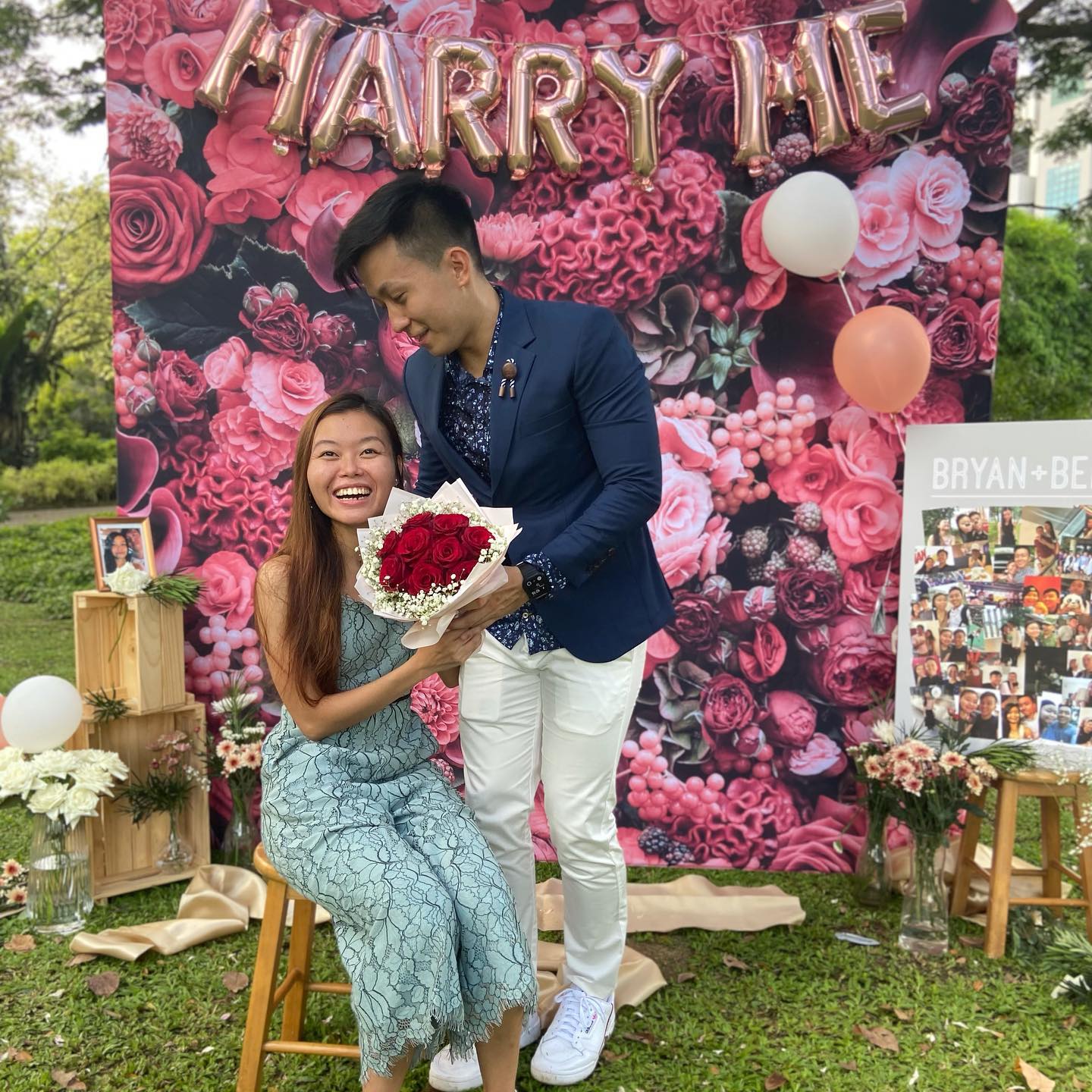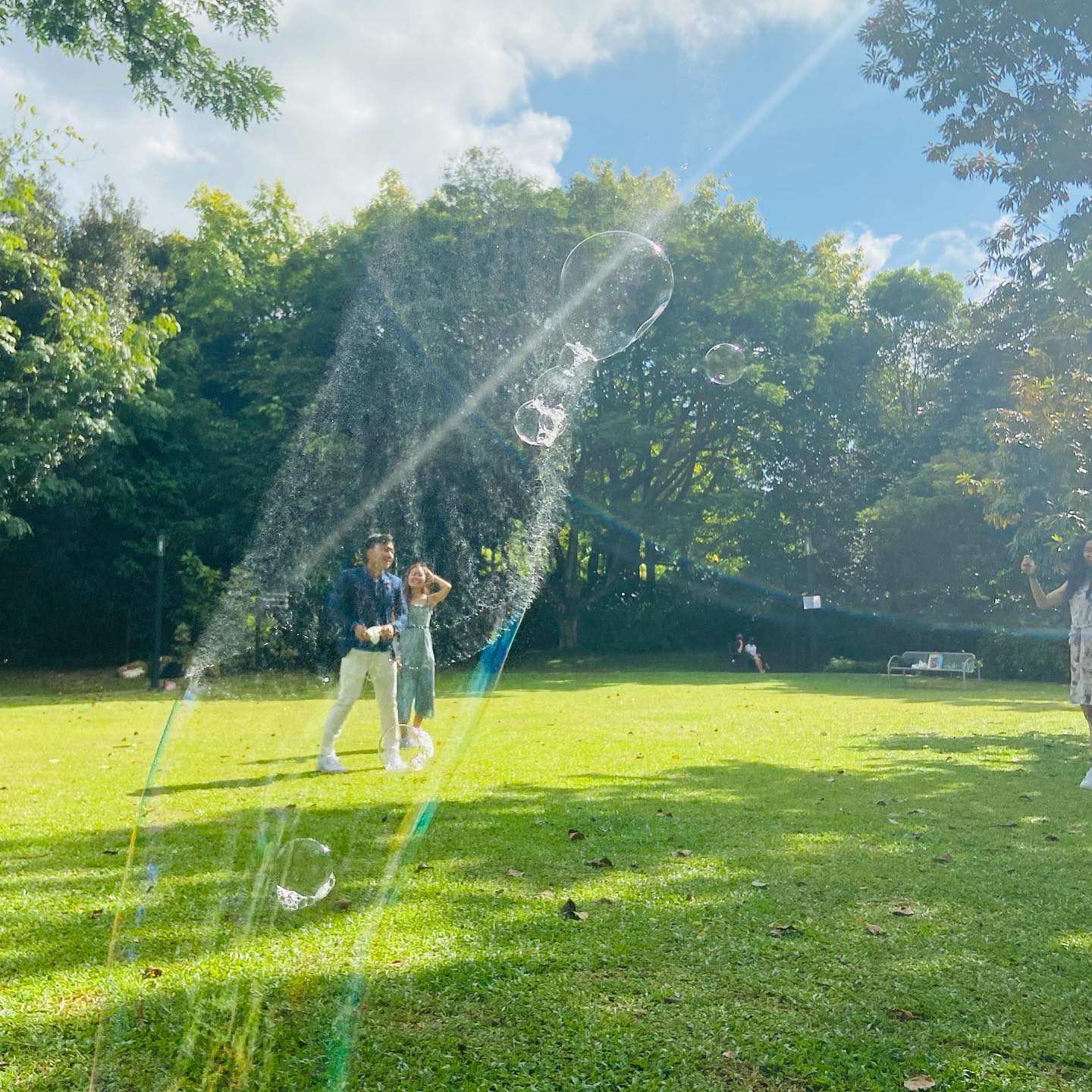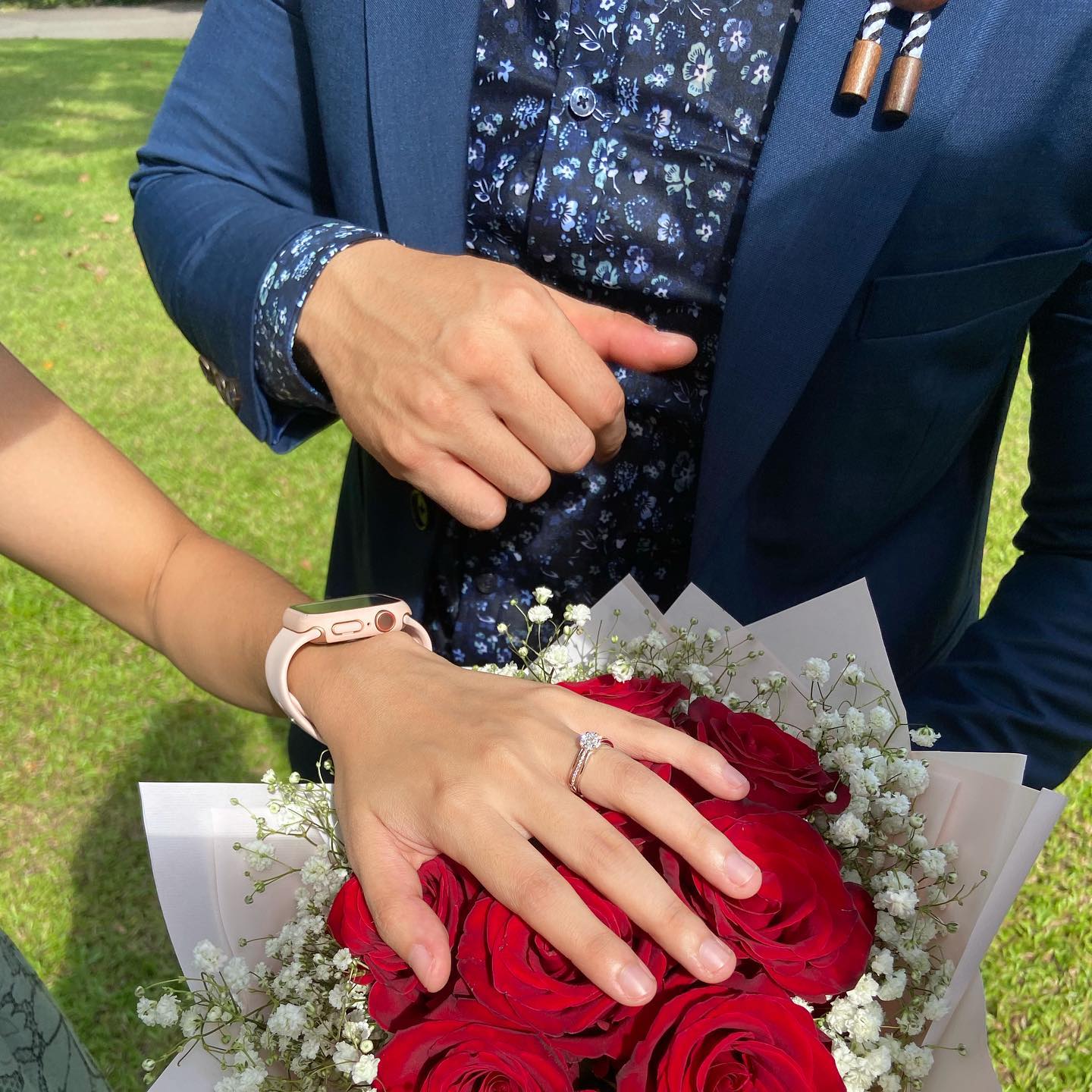 You can find the full proposal video here, which has around 220,000 views:
Top screenshots via Bleekers YouTube
Follow and listen to our podcast here
If you like what you read, follow us on Facebook, Instagram, Twitter and Telegram to get the latest updates.