Follow us on Telegram for the latest updates: https://t.me/mothershipsg
Despite the pandemic looming over the recently-concluded Olympics, coverage of the event was still covered with fanfare as viewers all over the world cheered and jeered from their screens.
Singaporeans tuned in, hoping for another miracle from Joseph Schooling, or one just like it.
But amongst our TeamSG contingent were three "unlikely heroes" — first time Olympians who are also the first Singaporeans to qualify for their events.
And unlike Joseph Schooling, who said that Tokyo 2021 was "not the end", Freida Lim, Jonathan Chan, and Chantal Liew's sights were set on retirement even before the Games.
Mothership sat down with these three young Olympians before and after their Olympic outings to learn why they made this decision.
---
Before the Tokyo Olympic Games
The Obliged Olympian, Freida Lim
Freida Lim — Singapore's first female diver to qualify for the Olympics — can't wait to retire from the sport.
The 23-year-old admits to me, just two weeks before the games, that she's not the typical hero in this story.
"We are the sad side characters. Anxiety-ridden and depressed all the time," said Lim, albeit laughing.
"To be honest, I don't think I have very strong feelings about diving. I guess I do enjoy it, but I don't think I have a passion for it."
Lim confides in me during our short video call, just before she has to rush off to the OCBC Aquatic Centre, that diving elicits a mixture of sadness and fear in her.
"I used to always be very scared, and [my team in university and Singapore] would always make fun of me for how long I took to get to the end because I would place my feet, then I would wiggle wiggle. But then the fear started to get bad where sometimes I would cry."
This fear was not always so visceral. When she was younger, she just enjoyed learning new things in diving. But as she got older, she became more conscious — and more fearful — about how a dive could go wrong.
"I could die, I could crack my head on the side of the thing, I could land flat and burst holes in my lungs," she said.
This was all a bit strange, especially coming from someone who is about to leave for the Olympic Games.
So why continue with the sport then?
Lim said that it's largely because she did not want to have any regrets, and more importantly, she did not want to disappoint those who had been cheering her on consistently through her nine-year diving career.
"I just felt obligated that I should finish what I started…[My supporters] are very excited to see how far I can really go. So I want to show them how far I can go."
But now, right at the cusp of the biggest sporting competition in the world, Lim is feeling the fatigue. She's running out of steam.
She admits that she has been quite lucky and her diving career has been quite smooth-sailing. In fact, she wanted to quit a long time ago but every time she qualifies for a big competition, she pushes herself "just a little bit more".
Surely it isn't just luck that has brought her this far, but Lim says that she honestly does not know how she ends up doing well in her competitions.
She shares a story about the 2021 FINA Diving World Cup.
She had injured her joints before the World Cup resulting in elbows that couldn't be straightened. It's a problem for divers because it prevents them from making a clean entry into the water.
"[During trainings before the World Cup] I was messing up a lot of my dives, and I didn't have the energy to fix them like I should. And I also slipped off the platform."
"I was crying quite a bit before the world cup. I really wanted to quit," said Lim. "At that point...I didn't think I would even have a shot — my goal at the World Cup was to not get last."
"But somehow I got my shit together."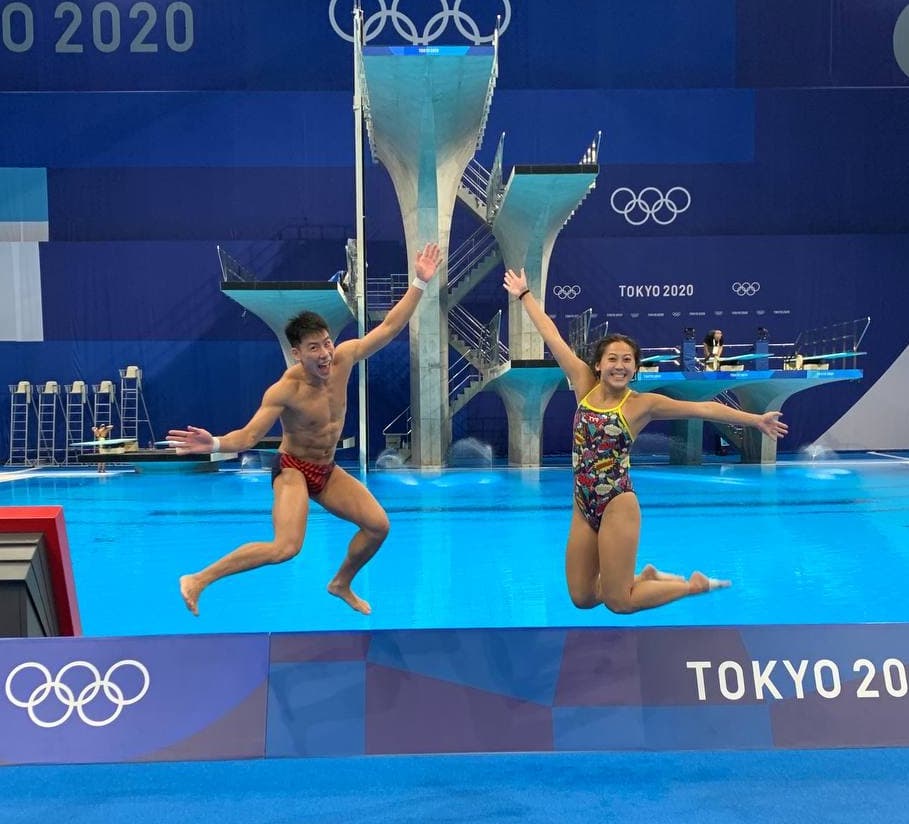 ---
The CCA Olympian, Jonathan Chan
If you watched our video interview with Jonathan Chan, you would have learned that he stumbled into the sport of diving, quite unintentionally.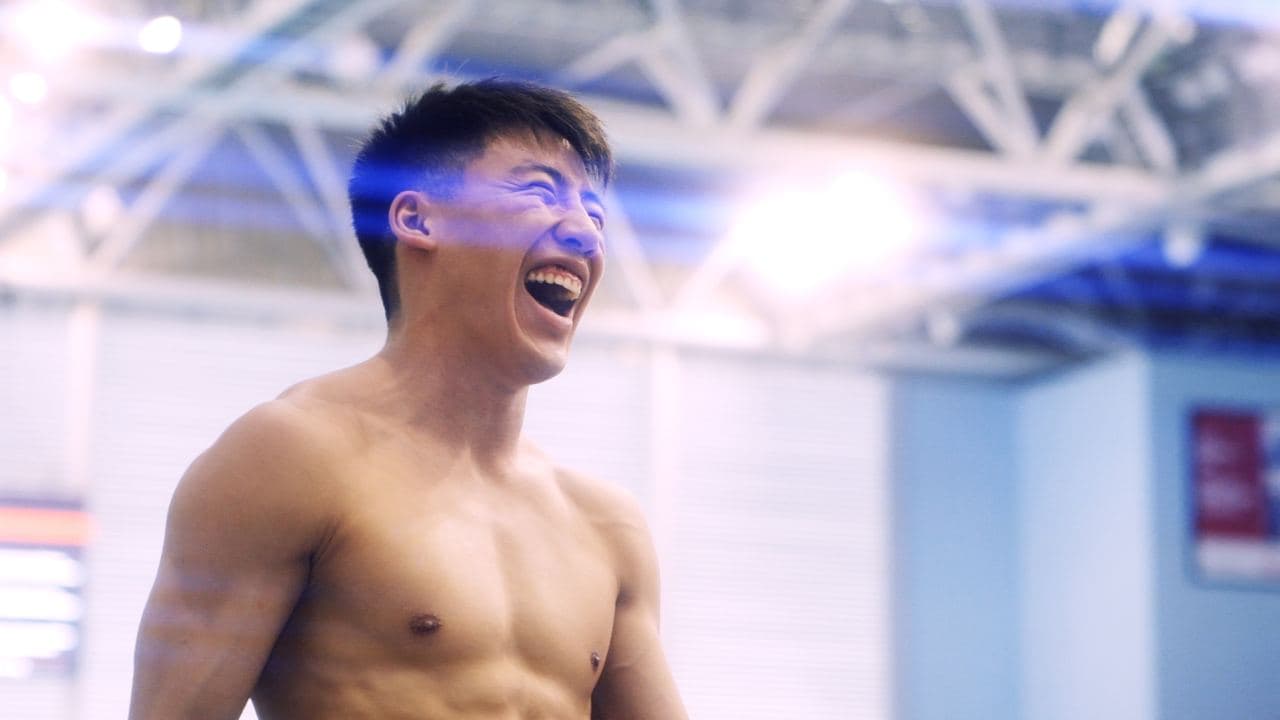 But the first Singaporean diver to qualify for the Olympic Games never thought he could make it.
And neither was it really ever his goal in his 12-year career.
People would tell him that going to the Olympic Games is every athlete's dream but no, Chan disagrees.
One reason for this seeming lack of ambition is that Chan is aware of the disparity between him and better divers from around the world.
"How am I supposed to compare to that? We are not even training full time...they have a lot more support, and sports in their country is just a [bigger] deal. Then ours is like just a CCA. It just seemed very far away to say I want to go to the Olympics."
It's hard to get rid of this notion of a sporting career being reduced to a CCA.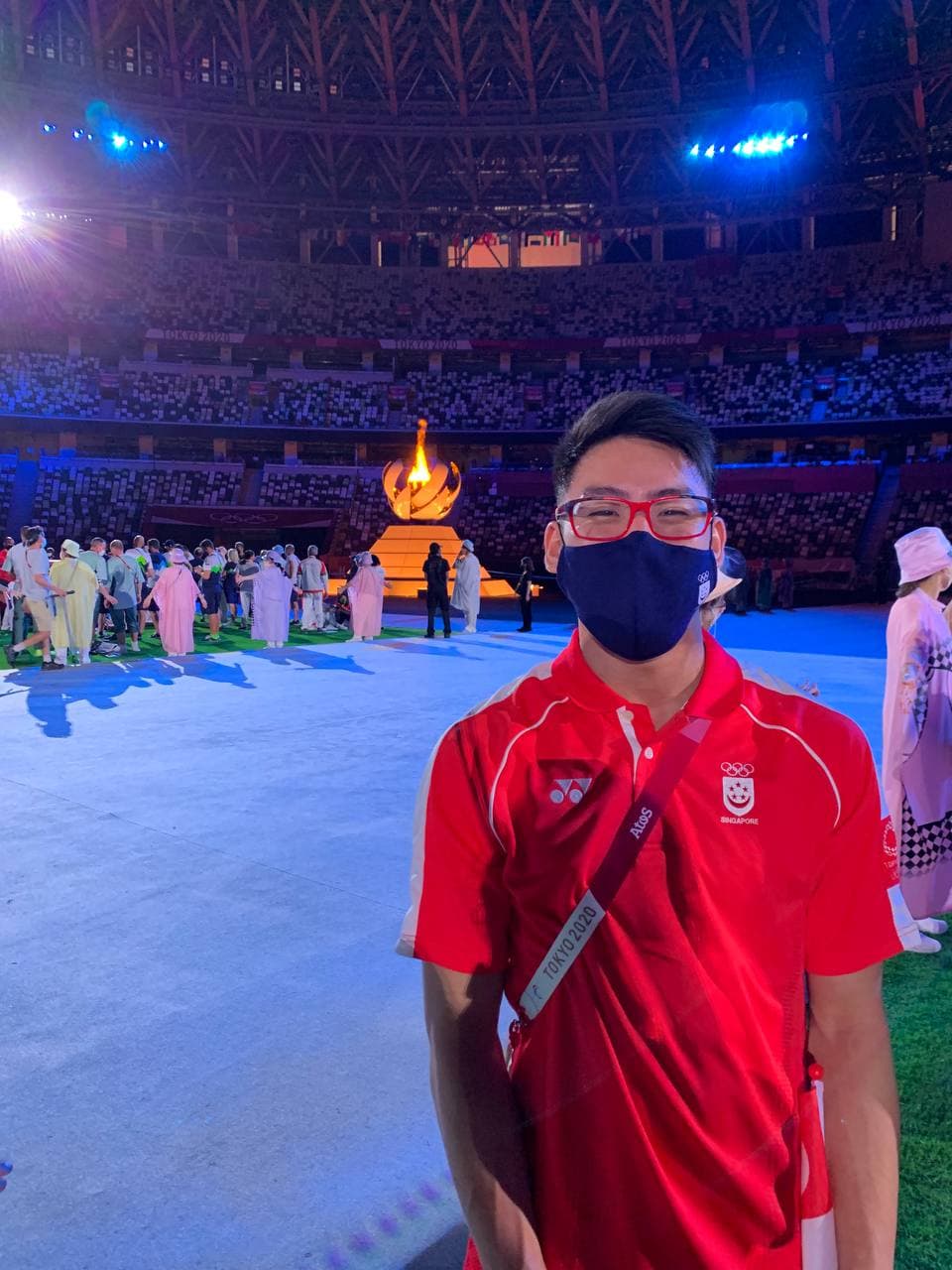 After all, in the days leading up to the Olympics, he was still attending classes and finishing projects, trying to complete his degree in Architecture.
It would seem like a natural decision to take a break from school to train for the Olympics. But being in his final year, the differing academic calendar of SUTD, and the untimeliness of final deadlines, this did not feel like a real option for Chan.
I ask him how he feels about the Olympics approaching and he says that it hasn't really hit him.
"I really just have so many things to do outside of diving, school-wise. And I'm just constantly doing things. It hasn't internalised that time is running out before we zao."
---
The Olympian who wants to move on, Chantal Liew
Unlike the other two Olympians whom I spoke to, Chantal Liew, the first Singaporean to ever qualify for the Open Water event at the Olympics, loves her sport unreservedly.
"Every time I race these days...I am so happy to race...I think that open water is just...amazing."
Cultivating herself as an open water swimmer has made her a more laid back person who has learned to "enjoy racing for what it is instead of obsessing over every single tiny detail".
But this peace did not come easy.
For one, she had to convince a lot of people that open water swimming is a viable sport for Singapore to support.
Liew had to self-fund an overseas training stint at the start, and had to convince the Singapore Swimming Association to support her after she realised she had a slim chance at qualifying for the Olympics.
Liew also struggled with personal insecurities, constantly comparing herself to her peers. This insecurity culminated in 2018, one year after she took home the silver medal in the SEA Games.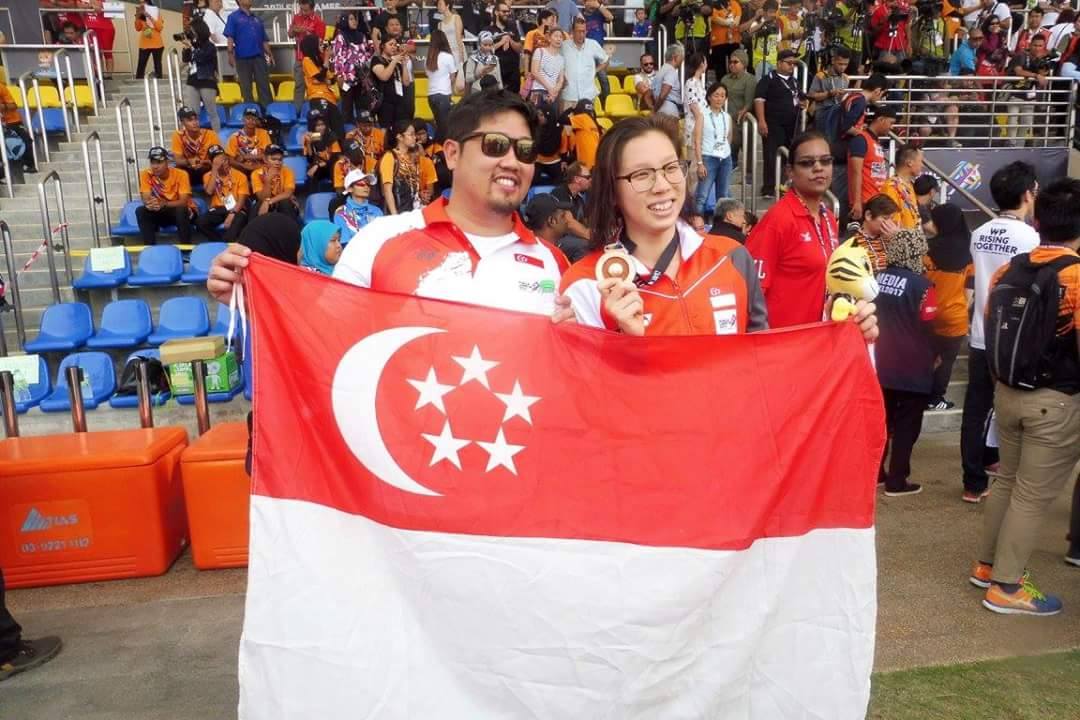 The toil of daily training and the mental stress of trying to stay on top of her game caused her to question the value of devoting so much effort, time, and money to her sport.
"Like so many athletes…[your sport] is everything. And then when you start not doing well, it's very difficult to not take it [personally]. Pegging your entire value as a person [directly to your performance], your self-worth as a person, that's the problem."
Swimmers have to train every day, sometimes even twice a day. If you're not in school or working, that doesn't leave much time to explore other things that people usually peg their identities to.
Thankfully, a 2019 internship with Grab allowed her to see that she has value outside of swimming and school — a fact which she thinks is "complicated".
"As much as I advocate for swimming, I want to say that a career and knowing what I can do outside of the pool also really helped me and helped my mindset get back into a more healthy phase."
With such a positive turnaround, it's hard to understand why Liew wants to retire from swimming right after the Olympics. After all, this healthy mindset could possibly drive many more years of swimming and competing for the 23-year-old.
To this, Liew says that she wants to exit on her own terms, when she is not completely burned out.
"There will come a day where you have to retire, and I want to choose to actively retire than to be forced to retire."
She also doesn't want to push further in swimming because clearly, her life goals have shifted, nagged by the constant ringing of "What are you doing with your life" in her ears.
She chuckles, admitting that she gets a mini high when people praise her for being good at her job during her internships.
"I think I've internalised the Singaporean capitalist mindset."
---
After the Tokyo Olympic Games
I caught up with the Olympians individually a few days after they flew back from Tokyo, while they were enjoying their SHNs at the Fairmont.
The first and most obvious observation: They look a lot more rested and a lot less anxious.
Now, free of the weight of a country's expectations, I ask all three if they're still retiring.
Liew's reply is unexpected: "No comment."
Being at the Games has given her a renewed surge in passion for open water racing. In other words, she's not sick of it yet.
"Being there [was] a very electrifying and addictive feeling," says Liew.
She now feels that she wants to give more to the sport, adding that she's still really young and has many more years ahead of her (the average age of the contestants in the open water event  at the Tokyo Games was 28 and the oldest competitor was 36).
"But even if I give to the sport, it's not going to give anything back...I'm not going to earn money from it...So if realistically, I want to continue, I'd need a three year plan until 2024, and a job."
The same cannot be said for Chan. He had hoped to encounter that same revitalisation, but it did not materialise.
"I think I'm just tired of the sport...I think if anything, it solidified the fact that I need a break."
Chan has already qualified for the 2021 SEA Games, which has been postponed to an undetermined time next year. If he decides to go for it, he will need to devote time to training with his synchronised diving partner Max Lee.
Chan is still uncertain about a diving career beyond the SEA Games. But he is sure about one thing: His priority is work, and he will only continue if he can schedule training around it.
"I don't think my priority will change. Even without having a full time job, I can already see it's not sustainable. Then why would anyone in the right mind do it, especially someone like me who's not drawn to the sport anymore."
Lim is the most enthusiastic and certain about bookending her diving career with the Tokyo Games.
I ask if there will be a scenario where she might come back feeling more energised.
"Probably not," she says, "because I've been feeling quite burdened by the 10m platform dive for quite a while."
"I'll definitely miss the feeling of doing good dives, but I wouldn't miss it enough to want to go back, y'know?"
Any competition that she does from now on will be "just for fun", and the furthest she will try is the SEA Games.
And Lim is definitely not considering diving full-time. At the end of the day, she feels that a career in sports — and diving in particular — is just not feasible in Singapore.
"No matter what anybody thinks, money is definitely a motivator," she explains.
Impossible to be a professional athlete in Singapore?
All three athletes agree that it's impossible to be a professional athlete in Singapore.
Chan says that there is uncertainty about what being a full-time athlete in Singapore entails, as well as the prospects and paths one can take. "We don't know who is a 'professional athlete' in Singapore," said Chan.
The lack of successful examples — and lack of information in general — makes it harder for him to make a decision.
"As an athlete, I don't know what I'm going into. And if I'm going in blind, who would do it? Especially if you're looking at it from the standpoint of 'I need this job'" says Chan.
And then there is the added risk of injury.
Once, Chan fell into the water on his back, causing small holes and air bubbles in his lungs.
"I couldn't dive for two to three months because the pressure would cause my lungs to collapse," says Chan, before clarifying that the diagnosis was not that bad in the end.
Liew feels that sports is just not a well-regarded profession in Singapore, unlike other countries where people generally view sports as a legitimate job and they are respected for just representing the country.
"You cannot just represent Singapore for sports. If you want to represent Singapore and be a professional athlete, you need to win. If you don't win people will ask 'why do it?', you might as well work."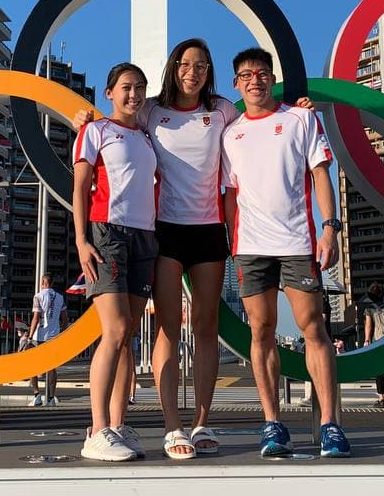 Despite these gripes, and where each of their sporting journeys are ending, all three athletes are appreciative of the journey so far.
Lim, for instance, appreciates being able to study in the U.S. because of her diving.
"It definitely gave me a lot of opportunities I wouldn't have dreamed of."
Liew, bearing her multiple pragmatic considerations, said: "If I can continue, I want to continue."
And all three athletes agree that if they had to do it all over again, they would.
Top image from Jonathan Chan, Freida Lim, and Chantal Liew.
Follow and listen to our podcast here
If you like what you read, follow us on Facebook, Instagram, Twitter and Telegram to get the latest updates.