Follow us on Telegram for the latest updates: https://t.me/mothershipsg
The Wildlife Reserves Singapore's (WRS) panda care team shared more details about the three pandas at River Safari over a media briefing on Aug. 26.
Born on Aug. 14, the panda cub is now almost two weeks old.
It is growing up well, according to the panda care team and has been with its mother, Jia Jia, since its birth.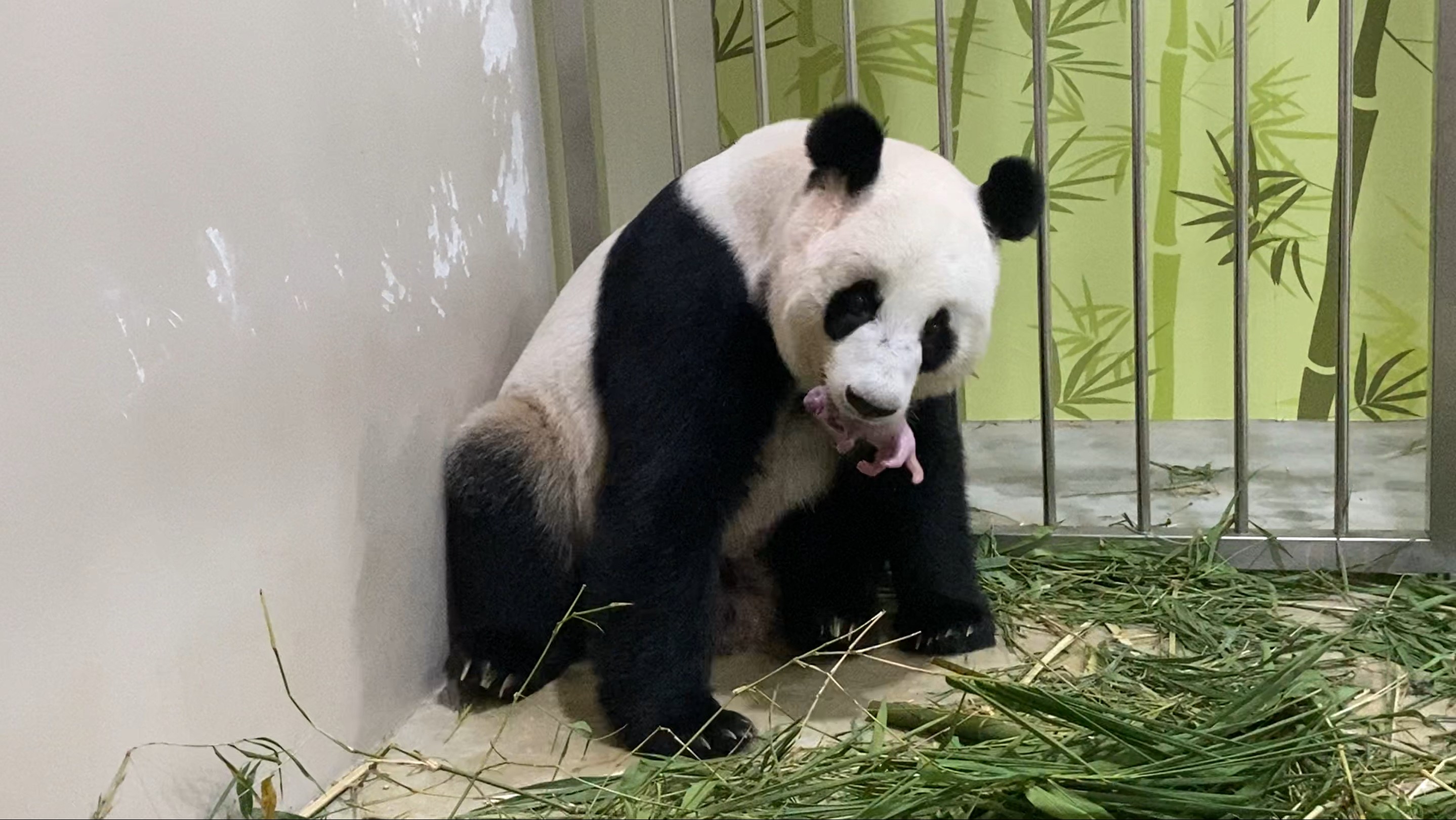 Jia Jia is a super mum
Cheng Wen Haur, WRS Deputy Chief Executive Officer, praised Jia Jia as a "super mum" who has been caring and being protective of her cub, the keepers observed.
Cheng said that this is the "best scenario" that the team is hoping for as panda cubs tend to do better with their mothers.
As such, the team is allowing the cub to spend as much time as possible with the mother in the maternity facility.
Therefore, they have not been able to closely examine the baby to determine its gender.
In an earlier update, the lead panda caregiver Trisha Tay Ting Ni also praised Jia Jia for "doing a really good job at being a mother."
"Jia Jia being a first time mom, we were worried that she was either going to be possibly aggressive, or she might abandon the cub," said Tay.
It was a huge relief for the caregivers when they saw Jia Jia gently picking up the baby and cradling it, Tay added.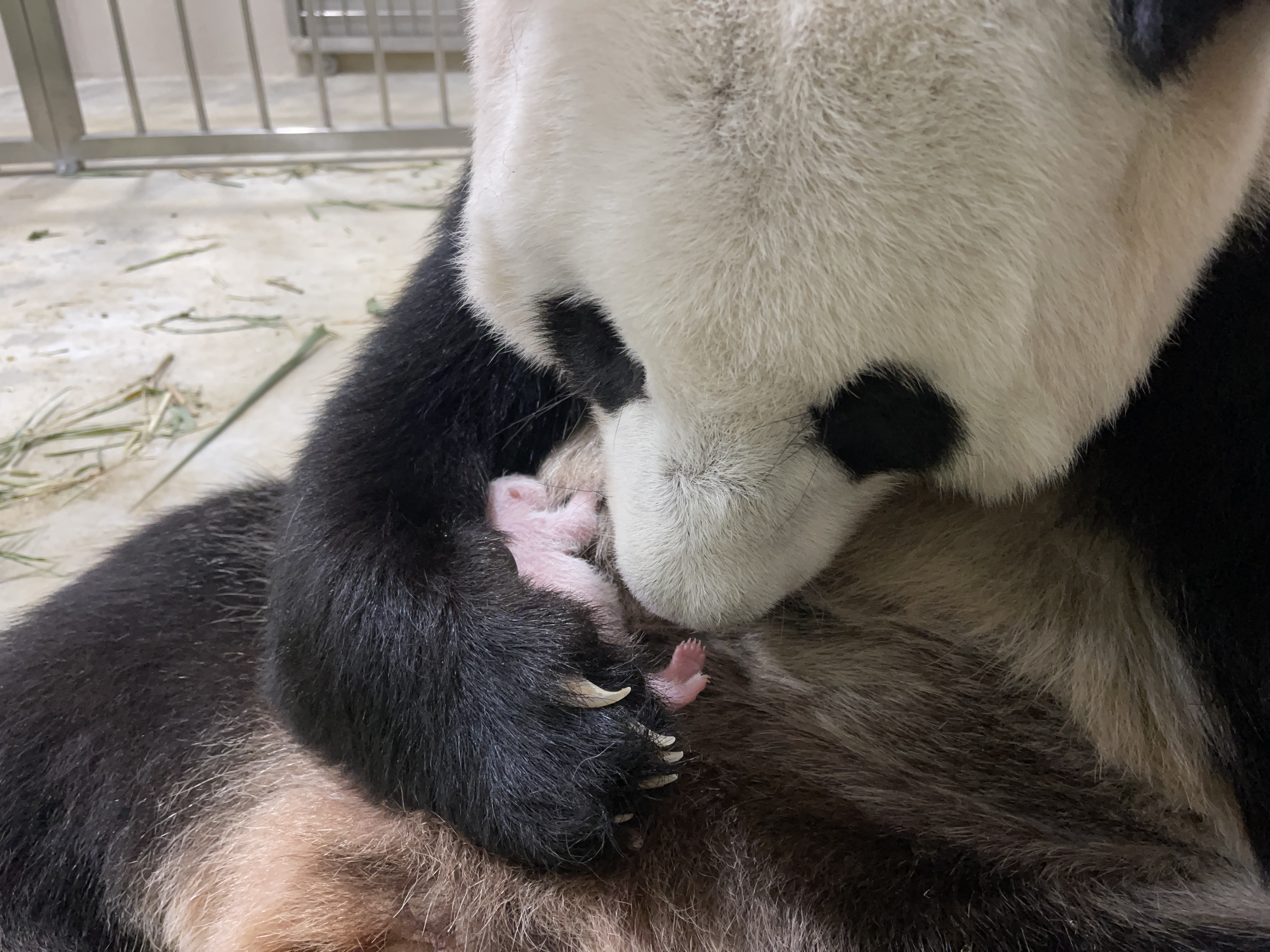 Motherhood for pandas
According to WRS, the first two weeks of motherhood for Jia Jia has been going smoothly.
As is natural for panda mums that have just given birth, both in the wild and in zoos, Jia Jia has not been eating since having the cub, Cheng said.
She has been provided with electrolytes and glucose solution via syringe to boost her energy and ensure she remains well hydrated.
Although Jia Jia has been presented with fresh bamboo leaves several times a day for a while now, she has only taken a sniff or a bite, Tay described.
Two caregivers, including Tay, are taking shifts to monitor the mother and child 24 hours, WRS shared during the briefing.
In the first week since the birth, four of the top experts from China's research centre have been helping Singapore's panda care team round the clock.
Panda cub to be named in 100 days
Fortunately, the panda cub is healthy and growing steadily.
Tay shared that it has a little "fat belly" now and is defecating well.
With that, Jia Jia is able to get more rest, about two hours a day, and is looking more "alert" as compared to the earlier days, Tay described.
Jia Jia is "sighing" less and that's also a sign that the baby is doing well, Cheng described.
At 10-day-old, the cub has also grown more fur and is gradually developing the distinctive black markings of a giant panda.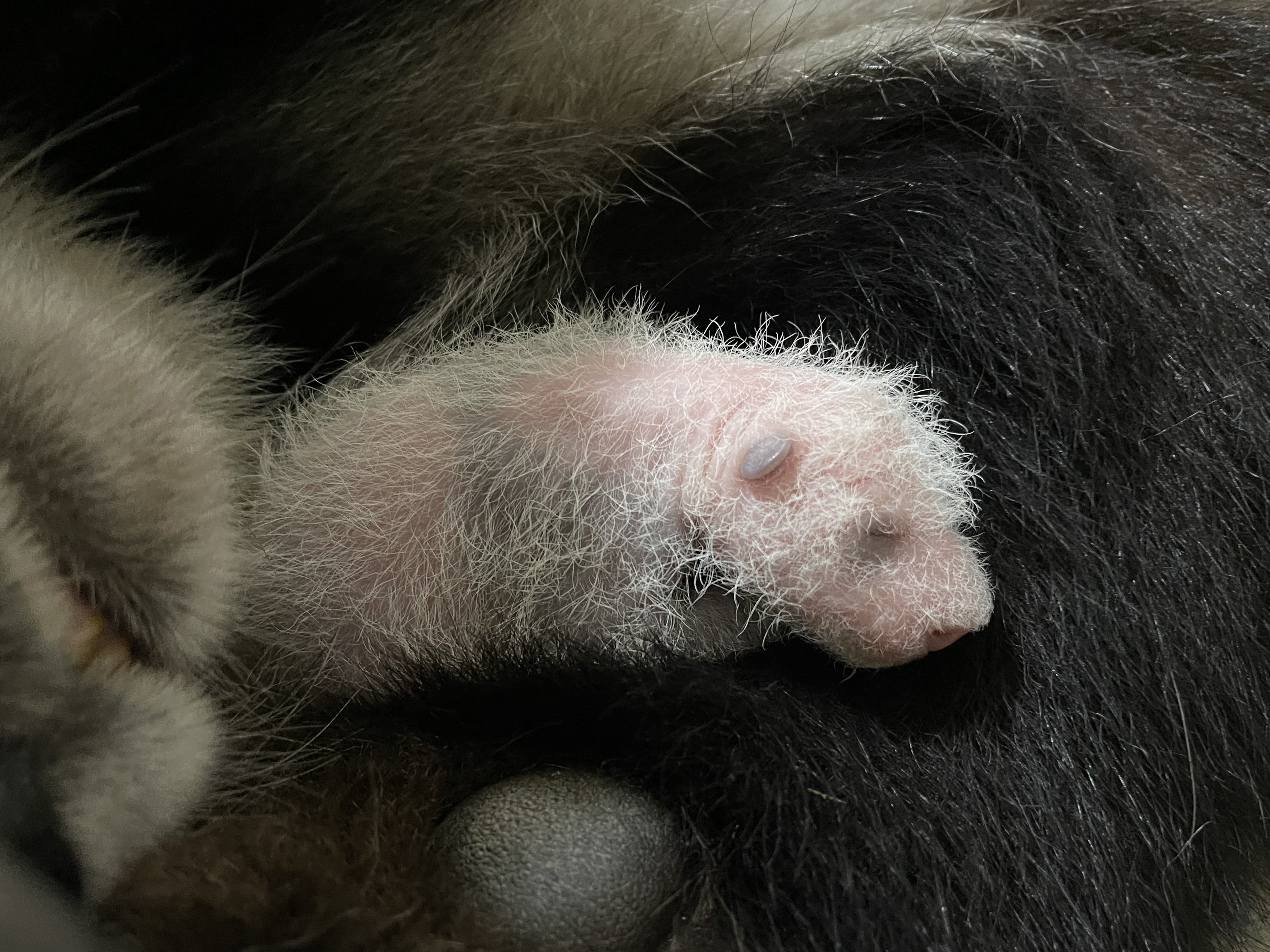 The panda care team plans to be more "opportunistic" and wait till the panda cub gets bigger to do a closer examination.
When the panda cub gets bigger, Jia Jia is likely to move away to "do her own things" and the keepers might be able to sneak the cub out for a while.
Family planning for the pandas
At 12, Jia Jia is a middle-aged adult who will be reaching her geriatric stage in a few years' time.
WRS has plans to continue breeding pandas, but will consult China experts who are more experienced to advise on when to slow down or stop the breeding.
When animals hit their geriatric stage at about 70 per cent of their lifespan, WRS will re-evaluate and adjust husbandry to cater to their needs.
Where's the father?
In the wild, panda cubs are solely cared for by their mothers.
Kai Kai appears to be mostly oblivious to the fact that he is now a father.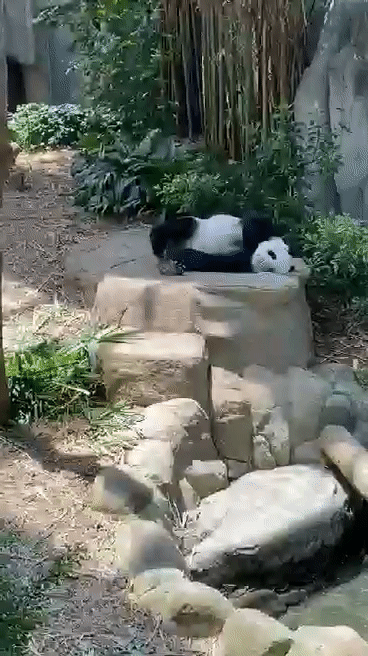 Tay shared that he is "pretty much unaware" of the newborn despite the panda care team's reminders. Kai Kai continues to be more interested in his food, "as usual in his usual self".
Aww, Kai Kai.

Top image courtesy of WRS
If you like what you read, follow us on Facebook, Instagram, Twitter and Telegram to get the latest updates.