Follow us on Telegram for the latest updates: https://t.me/mothershipsg
A juvenile Raffles' banded langur was found lying on the ground along Upper Thomson Road on Aug. 27 morning.
The Raffles' banded langur is a critically endangered animal and they are endemic to Singapore and Malaysia.
That means this species of monkey is not found anywhere else in the world except in this region.
There are around 60 to 70 individuals left in Singapore, even though it used to be found islandwide from Tampines to Bukit Timah and Tuas.
Warning: Graphic images and footage ahead
Raffles' Banded Langur killed
The individual involved in the accident was spotted by a driver who was on the road at around 8:45am on Aug. 27.
From the dash cam, the langur could be seen convulsing while lying in the middle of the road: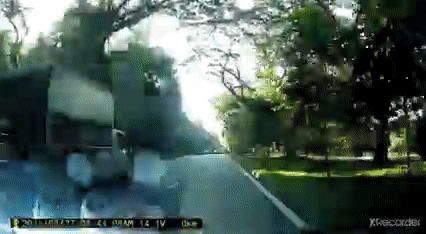 A few vehicles drove past it without realising its presence.
The driver, who is known as Zen Ma on Facebook, noticed the langur and got off his car to move the langur to the grass patch on the road divider.
In response to a comment, he said that that's the least that he could do and it was "terrible" to see how the animal struggle before it drew its final breaths.
Ma also contacted the Animal Concerns Research and Education Society (Acres).
He mentioned that another langur managed to cross the road safely before this langur was run over, according to his post on Nature Society Facebook group.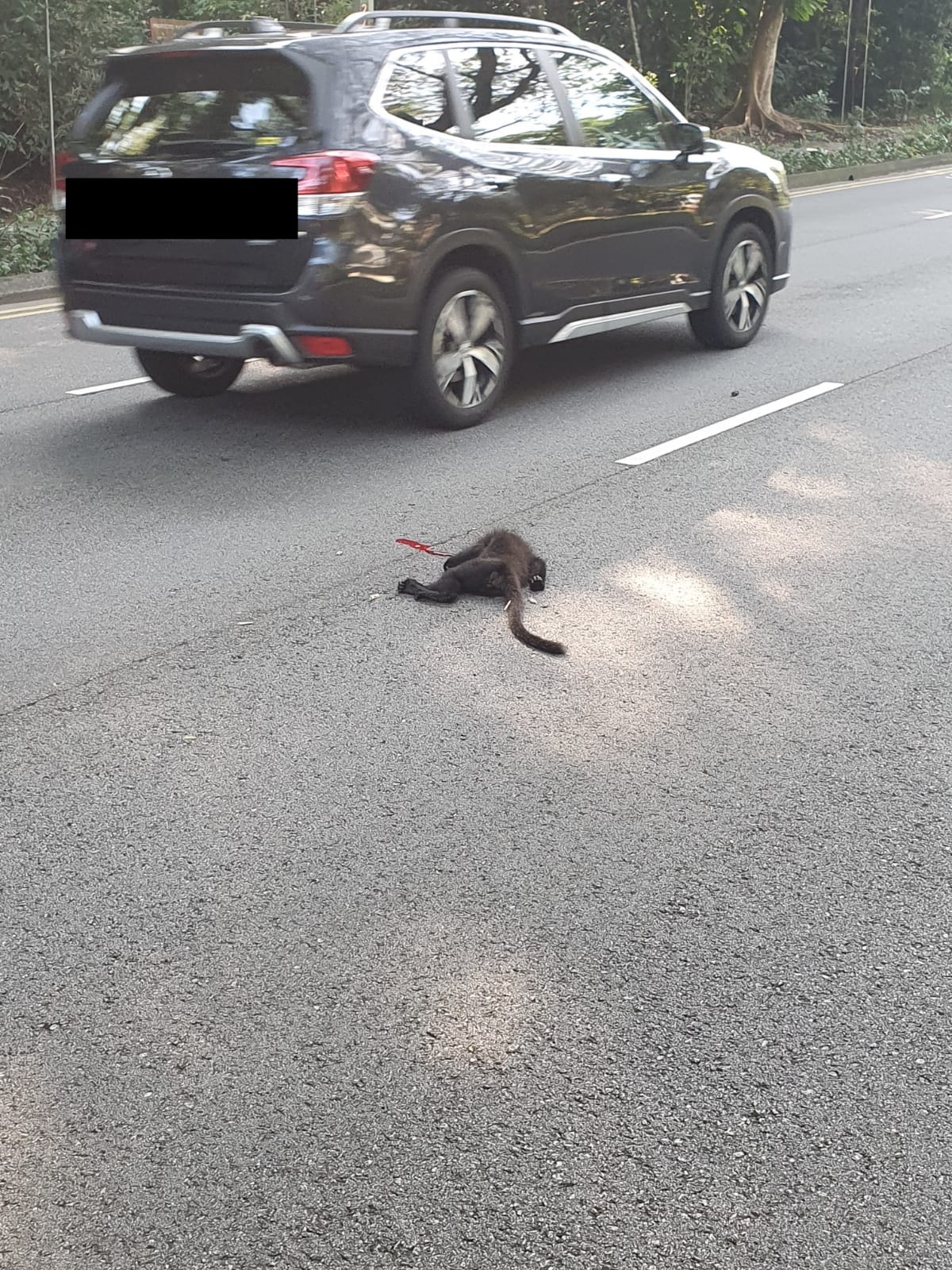 Bloodstains could be seen on the ground next to the carcass.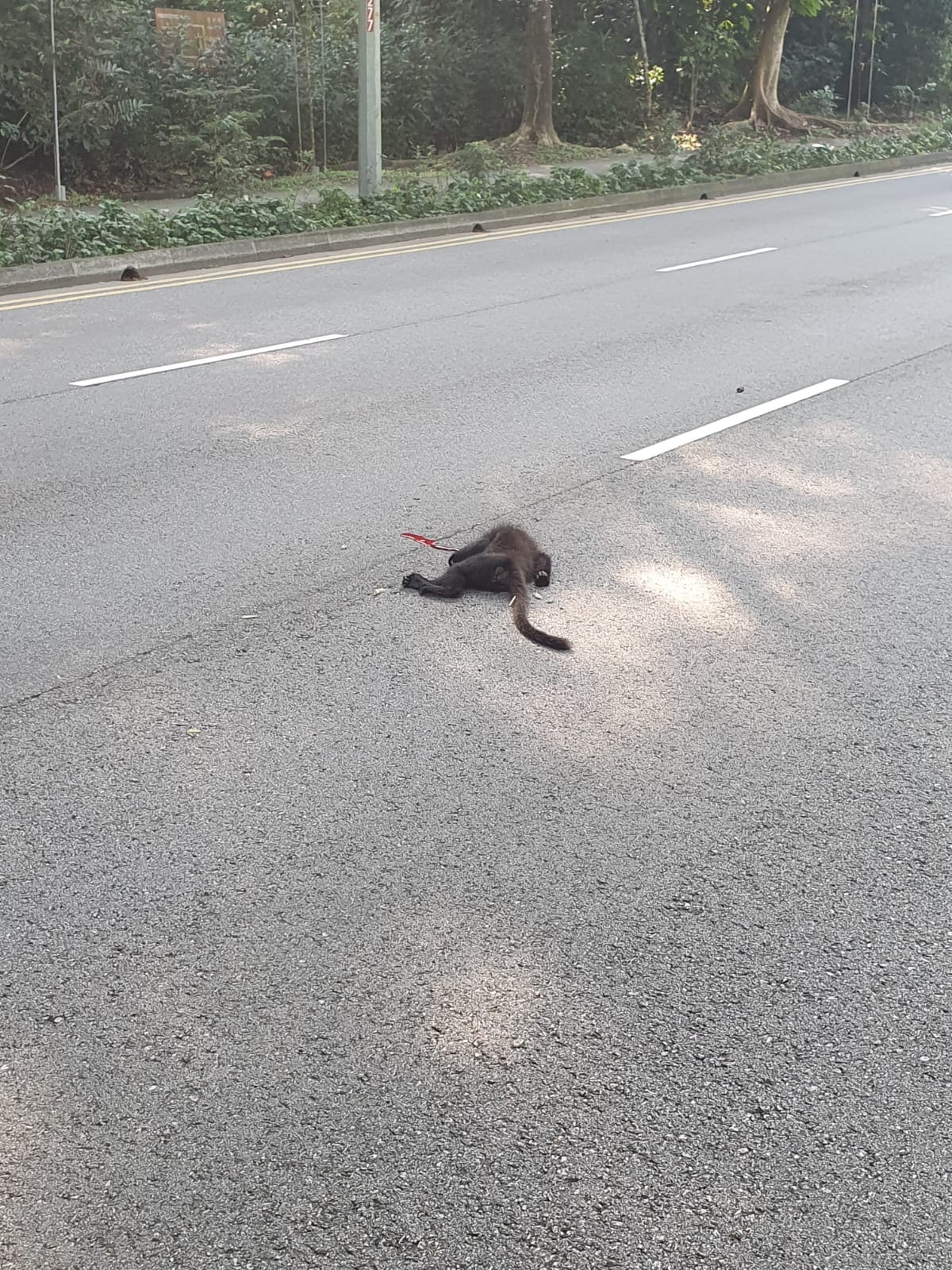 The carcass was later sent to Wildlife Reserves Singapore for a post-mortem.
Likely to be a three-year-old male named Ultraboy
According to Andie Ang, local primatologist and the Chairperson of Raffles' Banded Langur Working Group, the victim is a juvenile Raffles banded langur named Ultraboy.
The other langur who made it across the road is likely his mother.
Ang and her team had been studying this pair since Ultraboy was born in June 2018.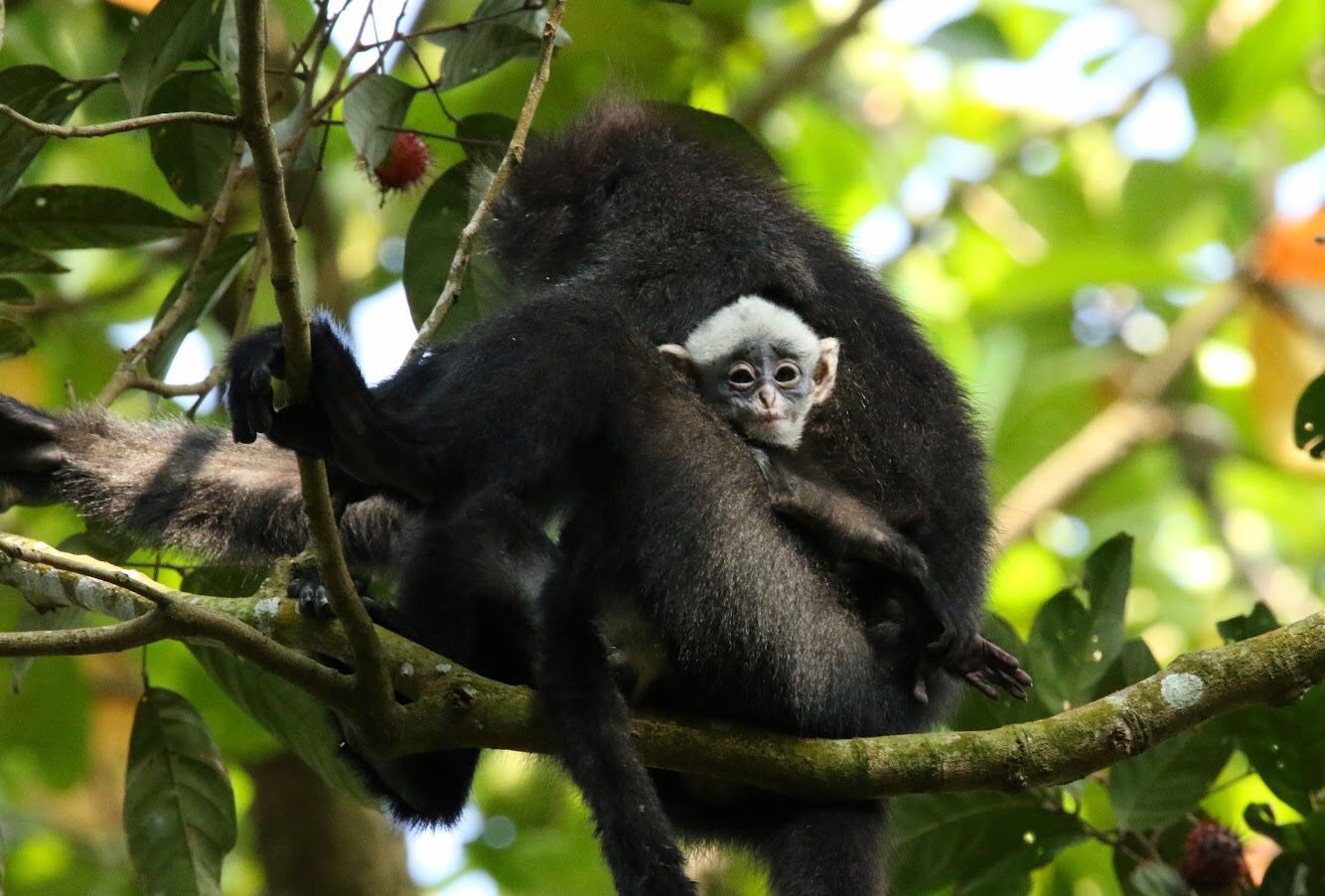 Ultraboy was disfigured in the hit-and-run but he could be identified based on geographical location, family unit and sex.
Graphic image warning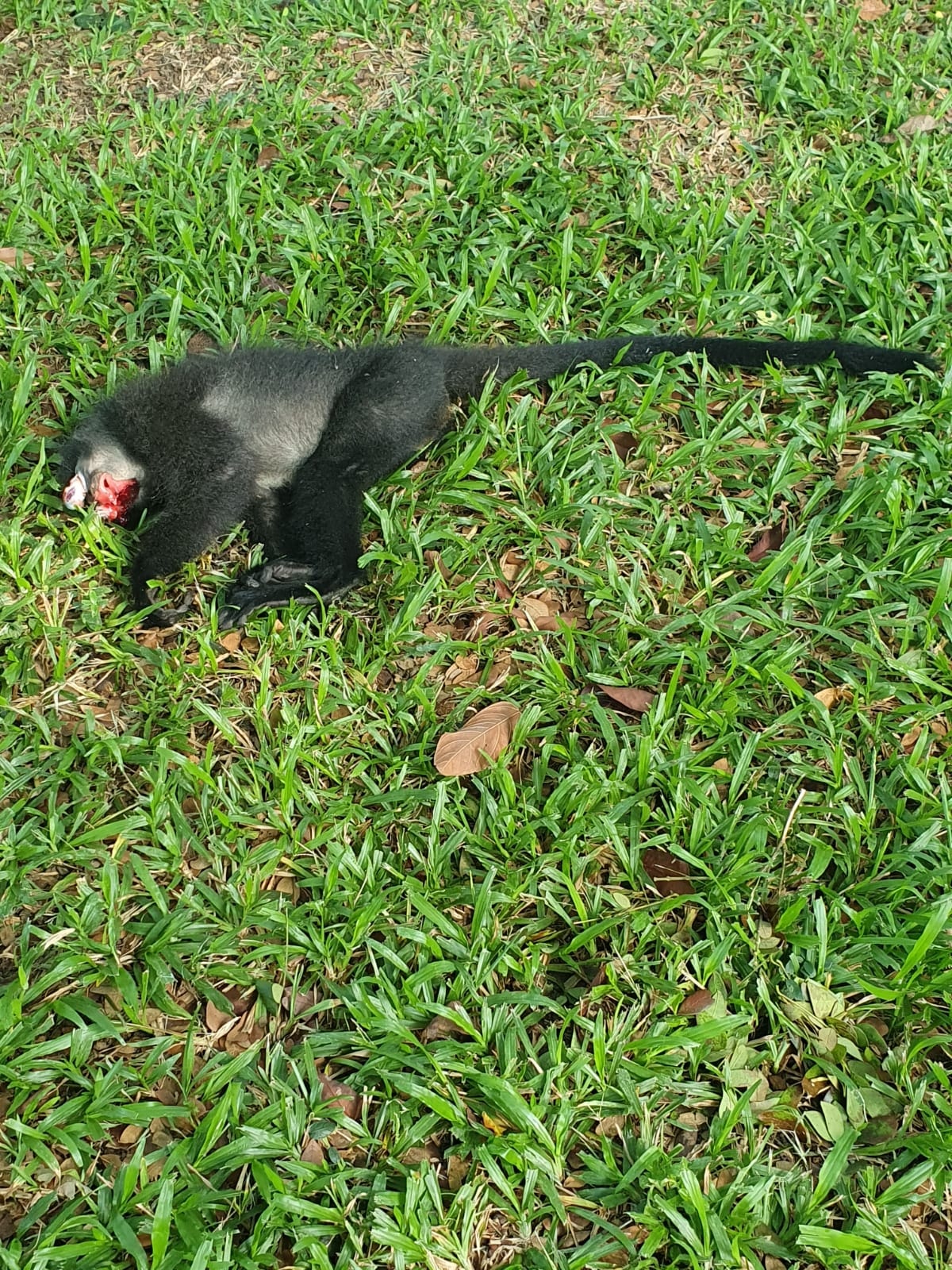 Ecological connectivity needs to be improved
The mother and son were likely trying to get to the military forest across the road from Thomson Nature Park, Ang said.
Raffles' Banded Langurs are arboreal creatures, which means they would not be crossing the road at ground level unless they have no choice.
Therefore, the accident highlights the need for ecological connectivity and Ang hopes that more mitigation measures can be implemented for roads that are flanked by forests, she added.
Ang suggested that installing wildlife bridges or restoring some canopy connectivity by having trees with "good branches" can help to reduce such a tragedy from happening again.
Another point to note is that the military forest is slated for future residential use, which makes the future an uncertain one for the langurs that use the forest.
Upper Thomson Road has been a hotspot for roadkills.
Here are some examples in recent years:
Conservation efforts
There are ongoing efforts to protect this critically endangered species in Singapore and have been met with some success in recent years.
For example, individuals have been spotted using rope bridges installed across Old Upper Thomson Road to help improve connectivity for arboreal animals living in that area.
Other efforts include reforestation and planting of food plant species for the langurs in the Thomson Nature Park.
A system that can give motorists real-time alerts of animals approaching the road was also trialed along Old Upper Thomson Road. If successful, this system will give motorists more time to slow down and to prevent a roadkill.
Read more about Raffles' banded langur here.

Top image via Zen Ma's Facebook post and courtesy of Sabrina Jabbar.
If you like what you read, follow us on Facebook, Instagram, Twitter and Telegram to get the latest updates.