Follow us on Telegram for the latest updates: https://t.me/mothershipsg
Prime Minister Lee Hsien Loong took to social media on Sunday (Aug. 8) to commemorate the anniversary of his father, Lee Kuan Yew, being called to the Singapore Bar.
The elder Lee was called to the Bar 70 years ago, on Aug. 7, 1951.
Paved way for him to become founding Prime Minister
Sharing a post by the Ministry of Law (MinLaw), PM Lee wrote about how, as a lawyer, his father often represented trade unions pro bono.
"This paved the way for him to enter politics, and eventually become Singapore's Founding Prime Minister."
Then as Prime Minister, PM Lee said, the elder Lee "took active hand in creating a robust system of laws and an effective legal framework".
"Thanks to his efforts, today we enjoy the rule of law, and good law and order prevails in Singapore."
MinLaw's Facebook post also mentioned Lee's pro bono legal support for trade unions and associations early in his career, and then his valuation of legal framework during his time as the nation's first Prime Minister.
"Recognising the importance of a strong legal system, he continued to be deeply involved in the growth of our legal sector.

Mr Lee believed the assessment of a legal system should be based on whether it operated well in reality to ensure order and justice, and not by theoretical frameworks."
The post lauded the Proclamation of Singapore — which declared that Singapore was separating from Malaysia and becoming its own independent and sovereign nation — as "the most important legal document [Lee] ever signed".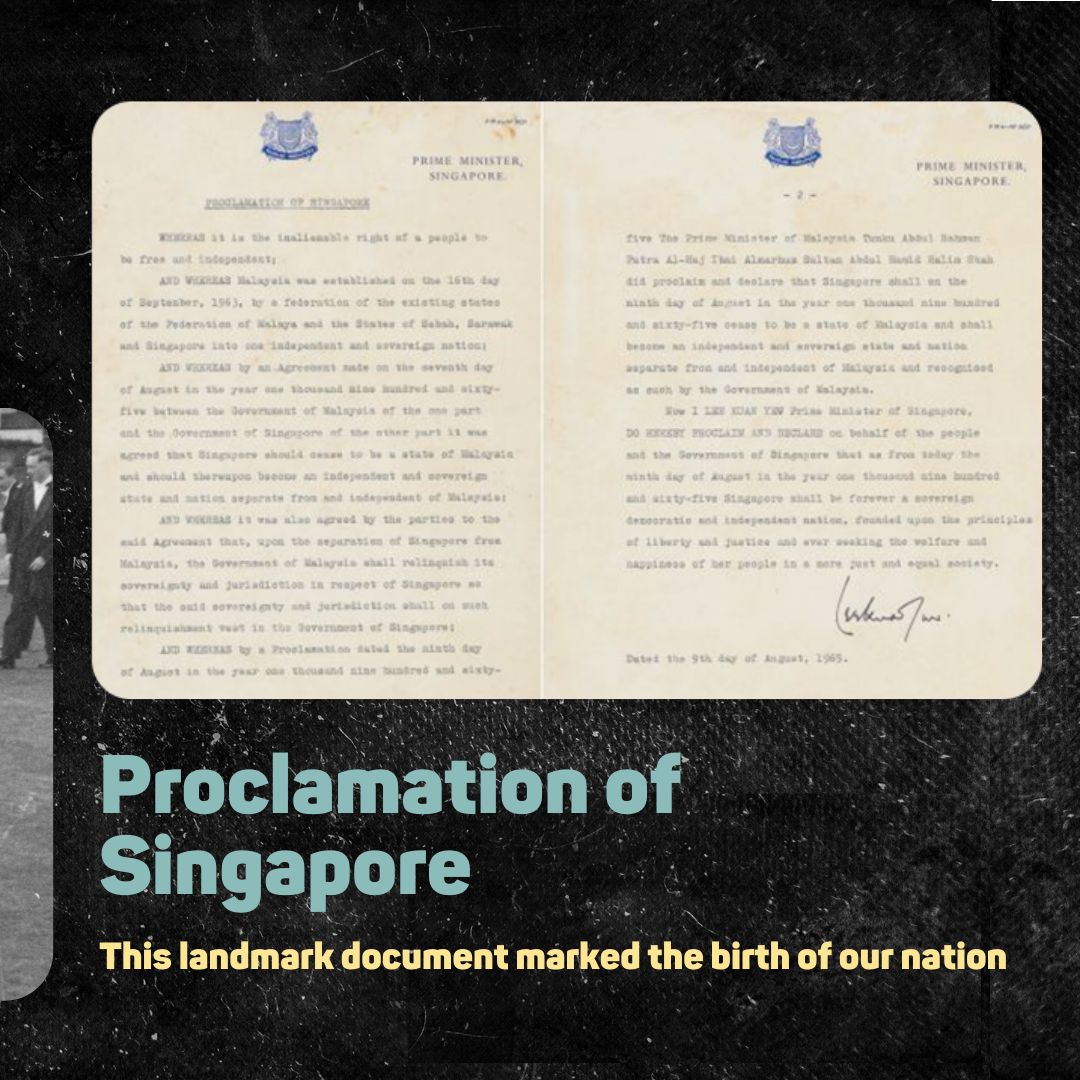 According to the National Archives, the Proclamation of Singapore formally declared Singapore ceased "to be a state of Malaysia and shall become an independent and sovereign state and nation separate from and independent of Malaysia". It was drafted by the then Minister for Law E W Barker, and signed by Lee Kuan Yew.
Radio Singapore went on the air on Aug. 9, 1965 at 10am to announce the separation. The government gazette on the Proclamation was also issued at the same time.
Top photos via Facebook / Ministry of Law (Singapore). 
Follow and listen to our podcast here
If you like what you read, follow us on Facebook, Instagram, Twitter and Telegram to get the latest updates.