Follow us on Telegram for the latest updates: https://t.me/mothershipsg
While most of us enjoy the comfort of staying at home when it's rainy, the wild residents of Singapore do not have such an easy time.
This is especially so for those with younglings like this sow and its piglets: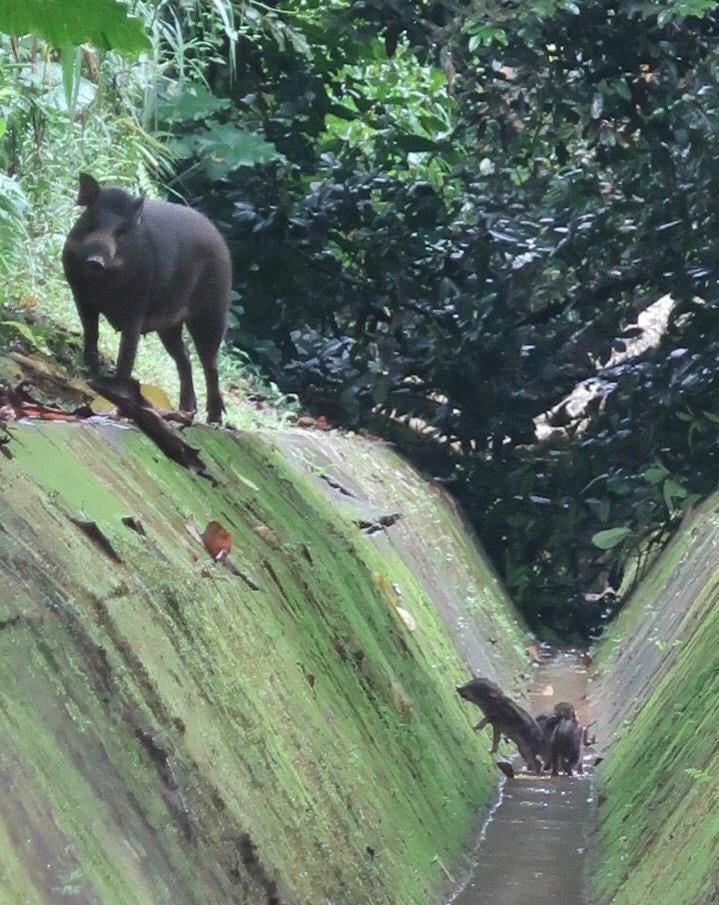 A passer-by spotted this family in an unnamed forested area. The mother stood on the edge of a deep drain, waiting helplessly for its small piglets to get out of it.
It seemed to be quite an insurmountable task for the tiny piglets as the concrete walls were covered with slippery algae.
This put the piglets in a tight spot.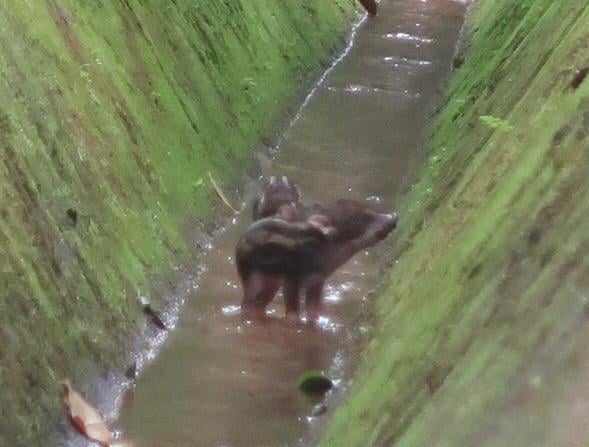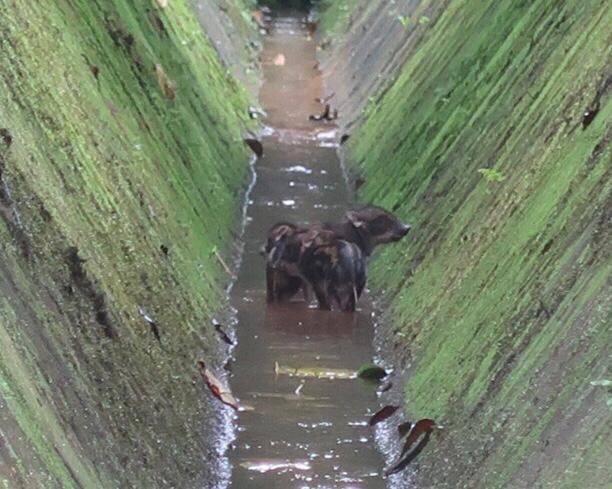 Aside from capturing photos of the scene, the passer-by did not attempt to interfere.
However, he contacted the wildlife rescue team at Acres for help and threw a log into the drain, hoping that the piglets would be able to climb onto it should the water level in the drain rise.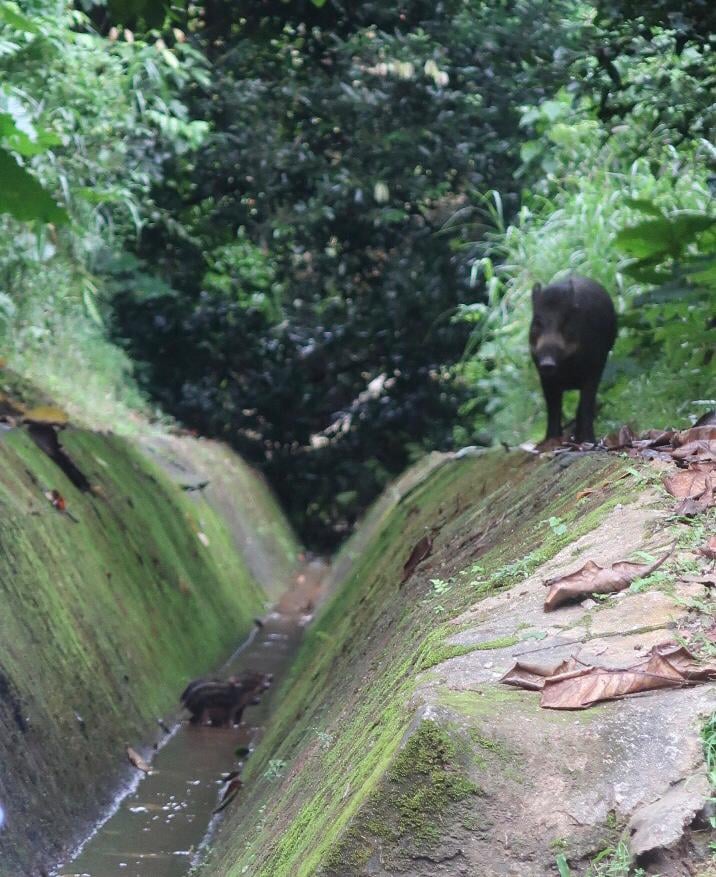 Well, if you are wondering why the passer-by didn't rescue the boars, you're not the only one.
Should the passer-by approach the sow and its piglets?
A somewhat heated discussion followed after the images were shared in the Singapore Wildlife Sightings Facebook group as some members felt that the passer-by should have intervened.
Here's a snippet of the exchanges: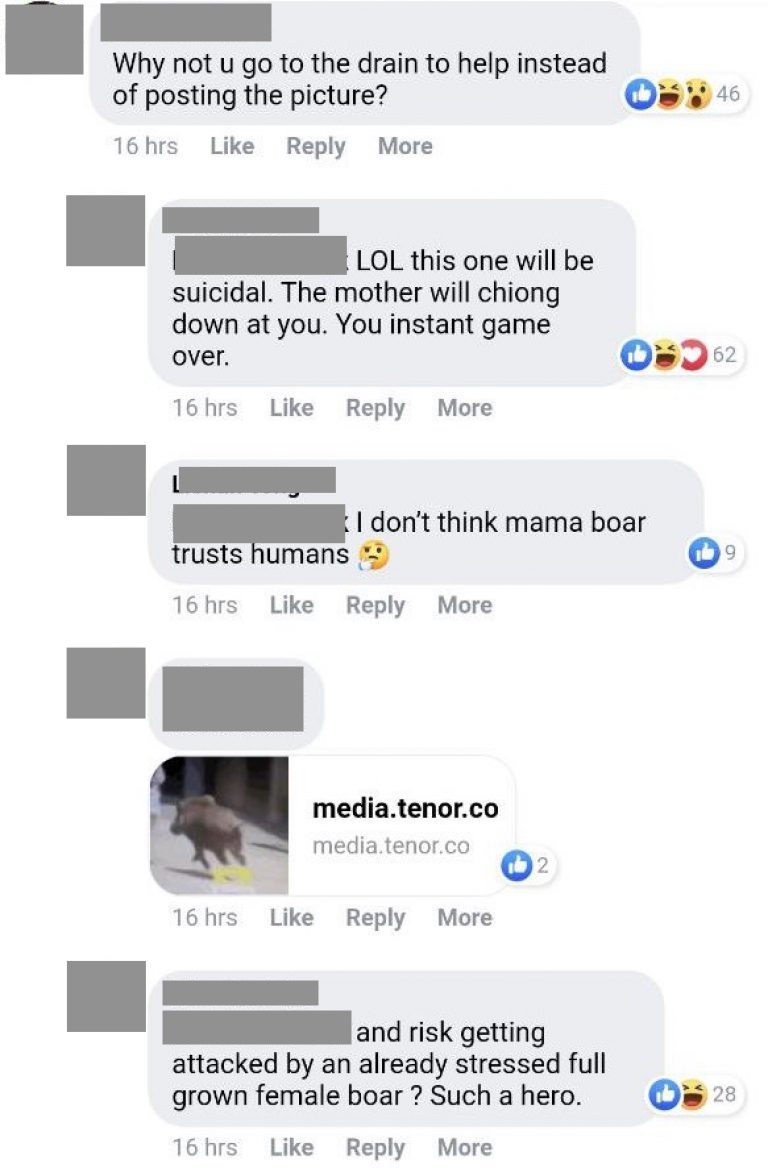 As mentioned by some of the commenters, sows are exceptionally protective of their young and it might not be a good idea to approach wild animals even though the intention was a well-meaning one.
Adult wild boars can weigh up to 100kg and if the passer-by had approached the animals, the sow might have attacked.
The National Parks Board, in its advisory, informs members of the public to keep a distance from adult boars with young piglets:
"If you see adults with young piglets, leave them alone. These are potentially more dangerous because they may attempt to defend their young."
In particular, NParks cautioned against going near female wild boars as they are "very protective of their young and can easily be provoked".
In response to Mothership's queries, Acres said that the wild boars were no longer in the said location when they dropped by.
Wild boars in Singapore are relatively adaptable creatures.
Hope the family is safe.

Top image via Singapore Wildlife Sightings/Facebook
If you like what you read, follow us on Facebook, Instagram, Twitter and Telegram to get the latest updates.