As I pull into the darkened parking lot of a building in Redhill at 10pm on a Wednesday night, I'm not quite sure what to expect.
I'm here to check out what happens behind the scenes of a pandamart order. I have my eyes peeled for what I anticipate to be a small shop with a fair — but not too expansive — selection of items, and perhaps one or two people manning the shop.
Instead, after I follow the signs to the pandamart warehouse, I find myself in a brightly-lit space with aisles and aisles of snacks, drinks, and other groceries.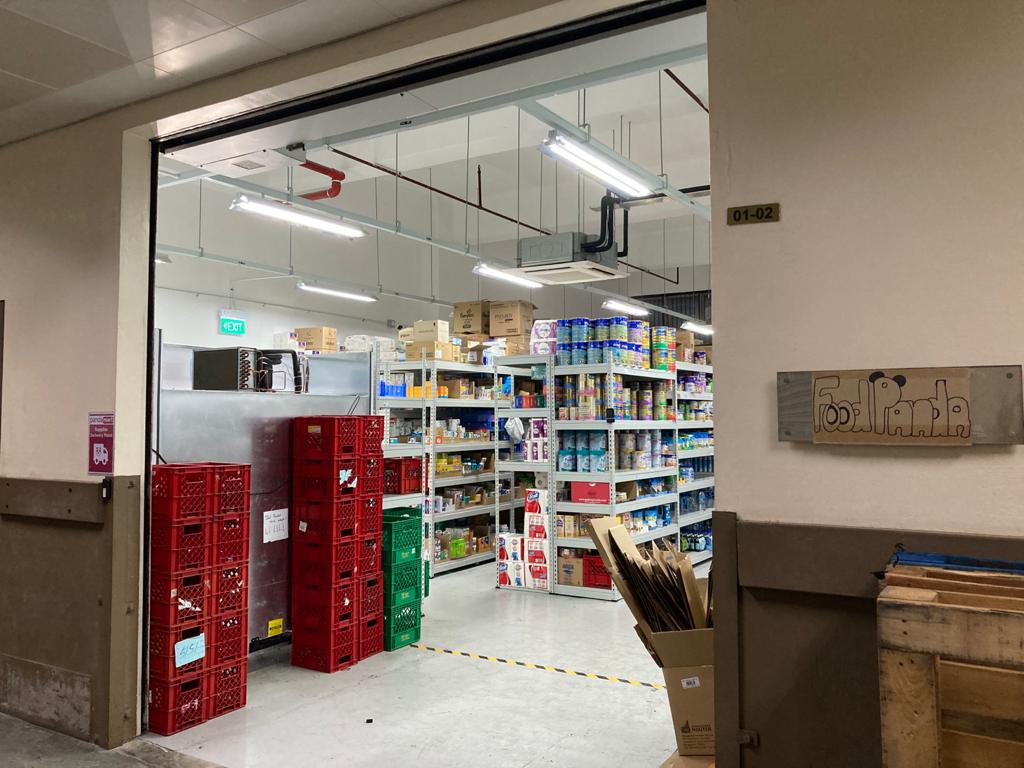 Looking almost like a supermarket, the pandamart warehouse's shelves are packed with everything from baby diapers to toothbrushes, chocolates to pasta sauces.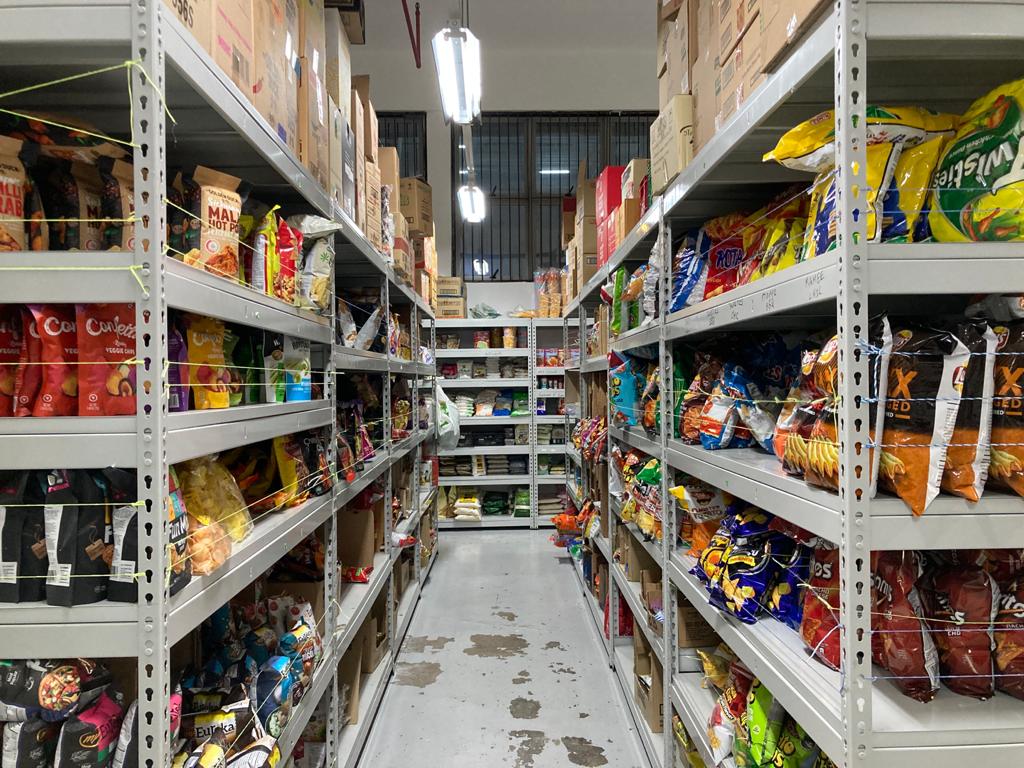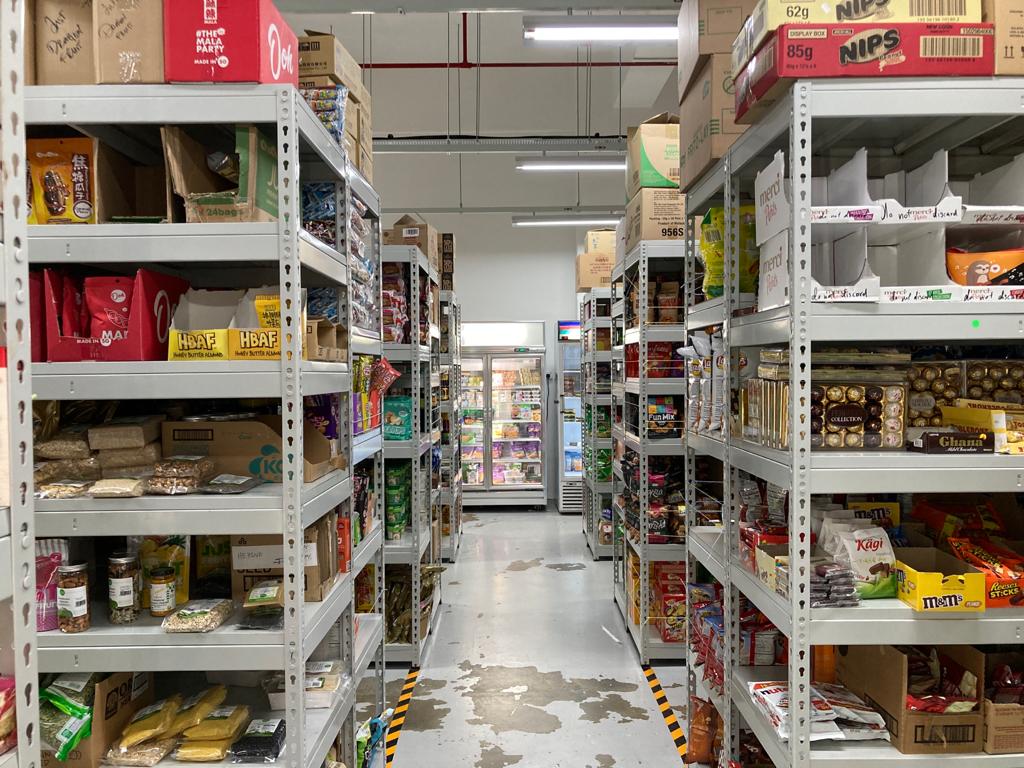 Several cooler fridges are even stocked with fruits and vegetables, dairy products, and fruit juices.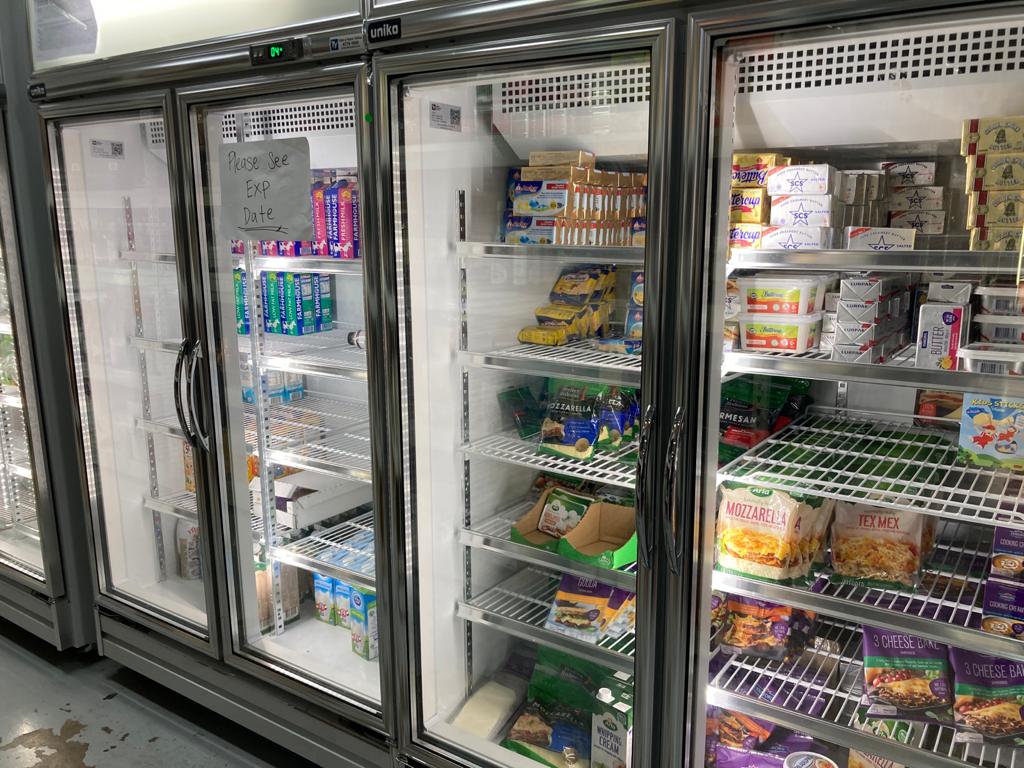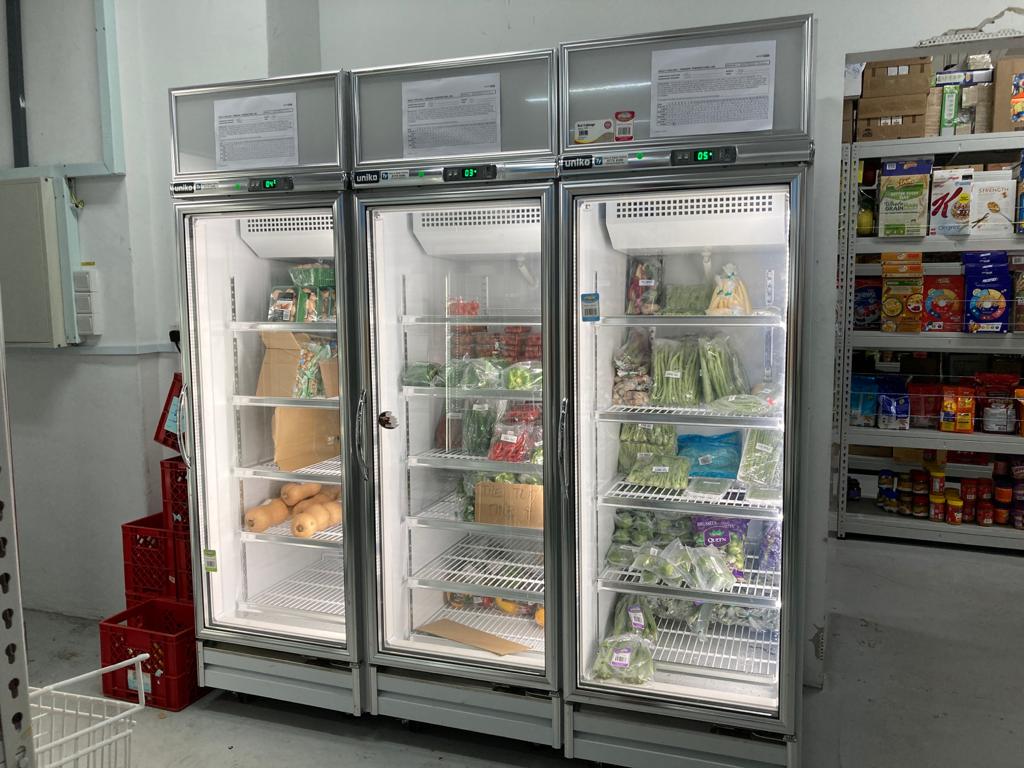 Around seven or eight staff members bustle around the store and make their way through the aisles; some pack orders while others unload boxes that have arrived, restocking the shelves.
First order
The staffs' handheld devices ping as a new order comes in.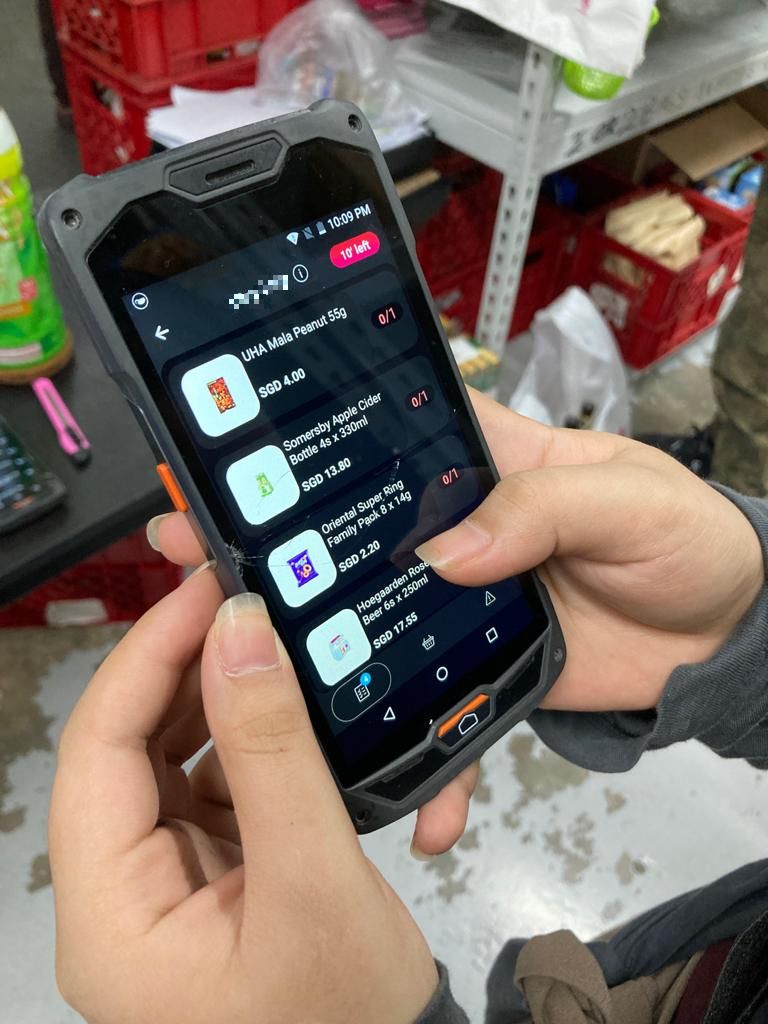 I tag along with one of the staff, Syafiqah, as she immediately grabs a pandamart bag and sets off to find the items.
First on the list — one pack of mala peanuts. Syafiqah heads straight to one of the snack aisles and looks for the peanuts.
"Is it that one?", I ask, pointing to a random pack of mala peanuts, trying to be helpful. It feels kind of fun, like a scavenger hunt.
Unfortunately, it's the wrong brand, so I go back to taking photos and let the experts do their thing.
Staff have to be quick but also accurate, making sure that they pick up the exact product that the customer ordered.
After looking around the aisle for about a minute, Syafiqah is able to find the correct mala peanuts. She scans them and continues her hunt for the next item: a family pack of Super Rings.
Once those are speedily found and added to the bag, we're off to get the last two items in the order: a pack of Hoegaarden Rosee and a pack of Somersby ciders.
Once we've collected all of the items in the order, Syafiqah heads quickly to the front of the store, where she writes down the order number on the bag and places it on the ground near the collection window, until the rider assigned to the order comes to pick it up.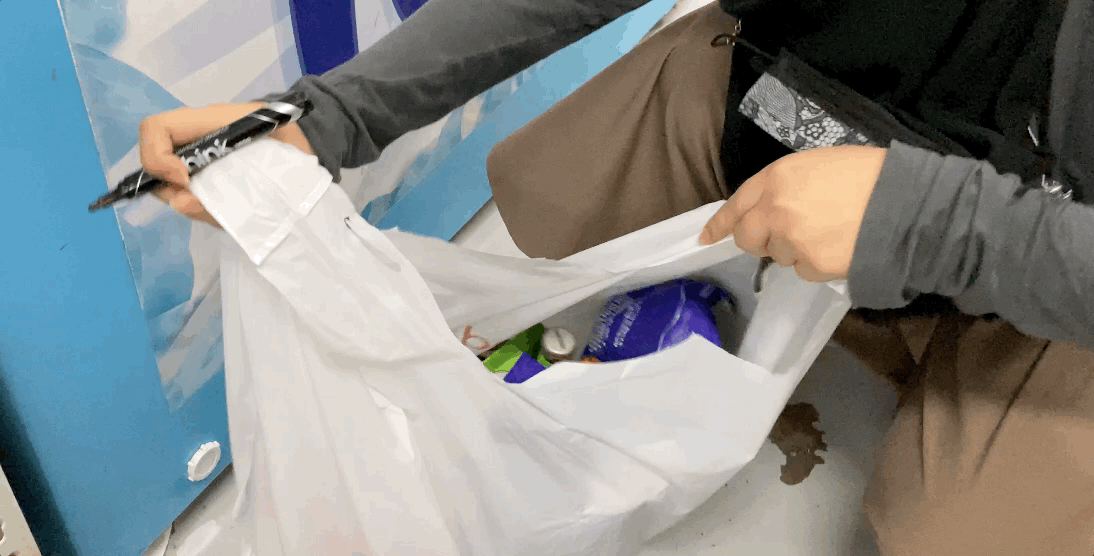 The total time between when the order was received and when it was fully packed and ready to go? Three minutes.
Efficient and speedy
While checking out how other staff members are fulfilling their orders, I find myself needing to speed walk quite aggressively to keep up with them as they make their way through the aisles.
Some orders only include a couple items — one order is just for a six-pack of Carlsberg beer, while the next one is for a 12-pack of Carlsberg beer and a pack of Ice Mountain 1.5L bottles.
Alcohol seems to be quite popular at this time of night — no prizes for guessing why. Luckily, there's plenty of it, and a ton of different brands as well.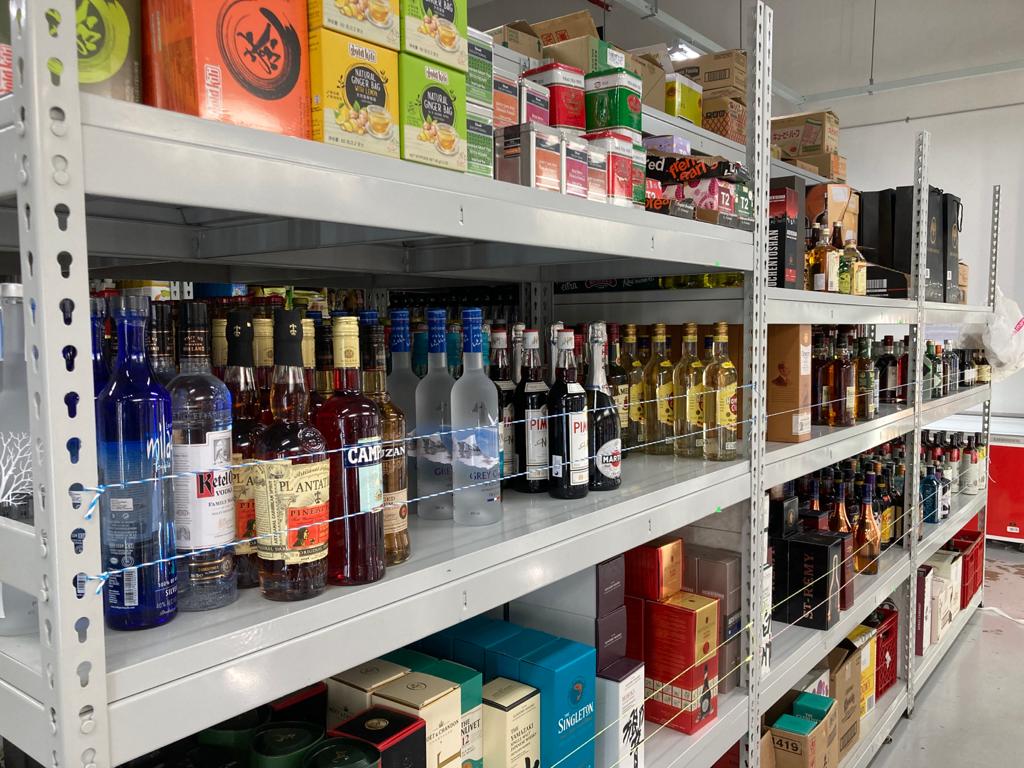 And, pandamart is open 24/7, so any late night cravings — for snacks or drinks — can be satisfied with just a few taps on your phone.
The two Carlsberg orders take Adeline, the pandamart staff I'm now following around, only one and two minutes from start to finish, respectively.
The orders join the ranks of other orders that are ready to be dispatched to their respective customers.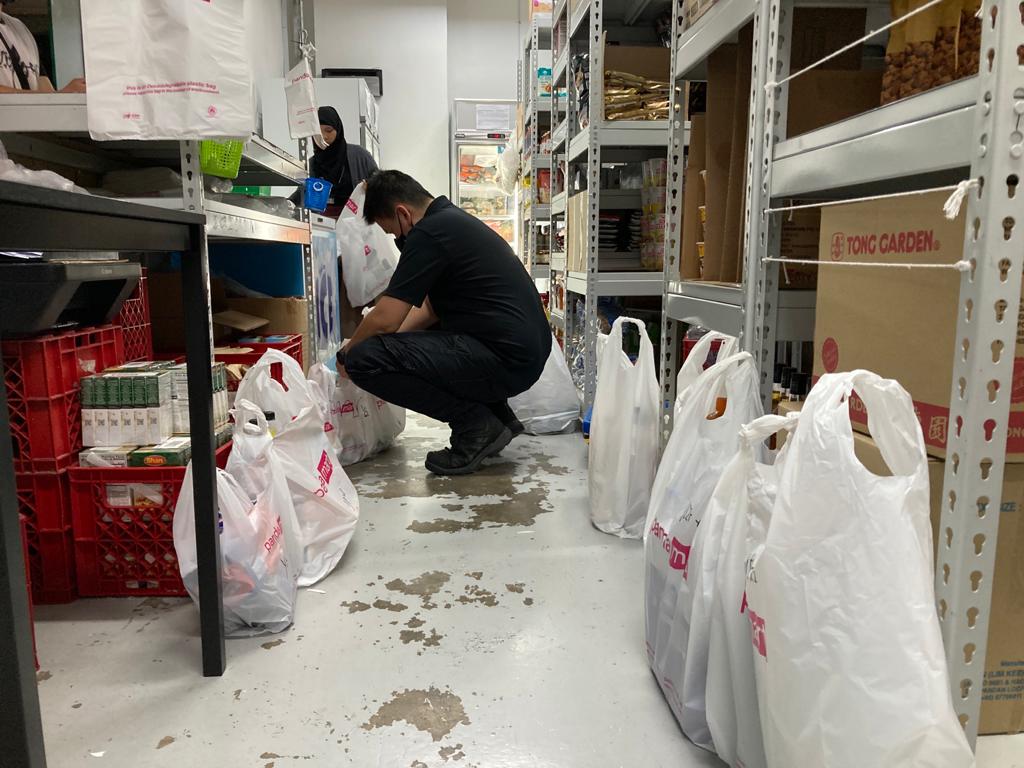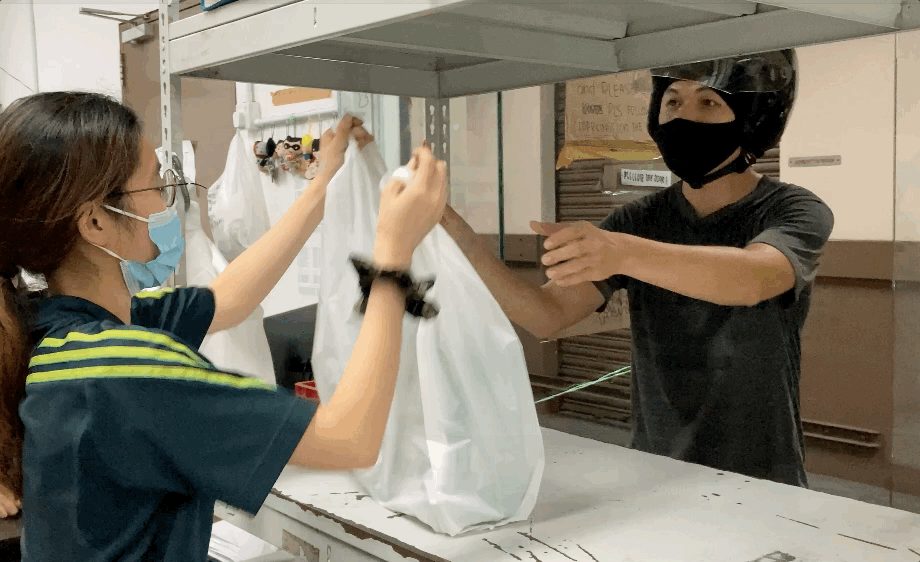 Quite a number of big orders as well
While there are a good number of small orders, comprising just a couple of items, I also see quite a few bulky orders come through.
Another staff member packs a big order, which looks like it could be a customer's groceries for the week: bread, coffee, rice, eggs, raisins, biscuits and much more.
A few extra minutes are spent looking for a specific brand of rice, which ends up showing up in the back storeroom.
Despite the slight delay, the whole order is packed and ready for the rider within 13 minutes.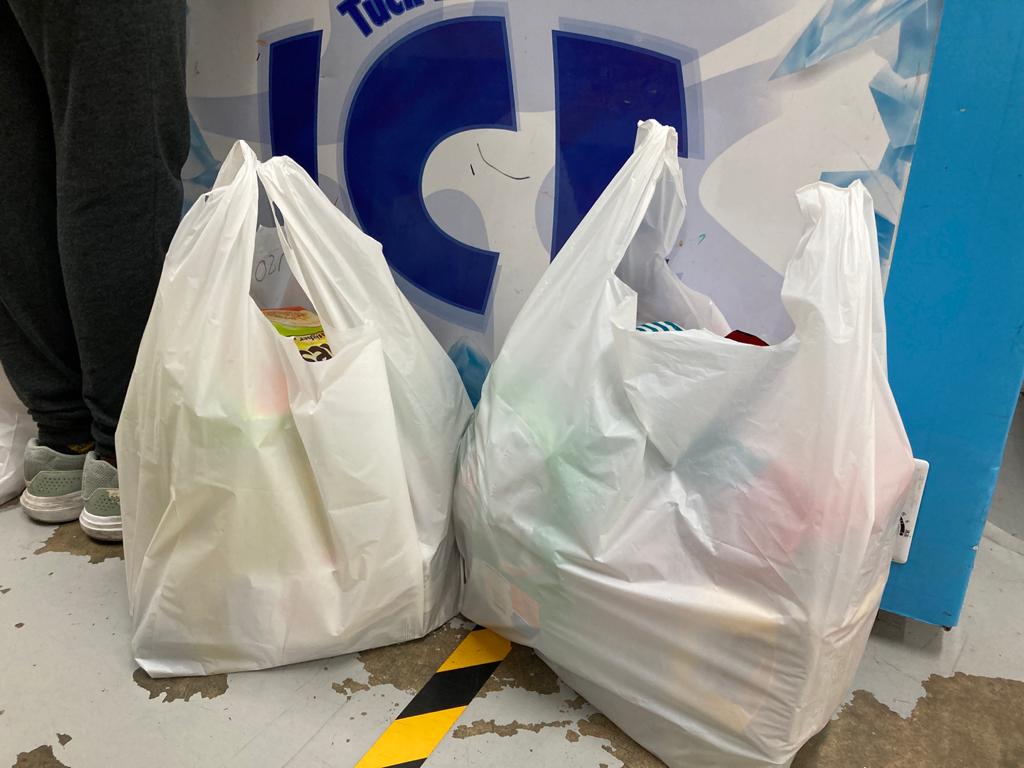 10 minutes later, the rider has arrived, and the order is on its way to the customer.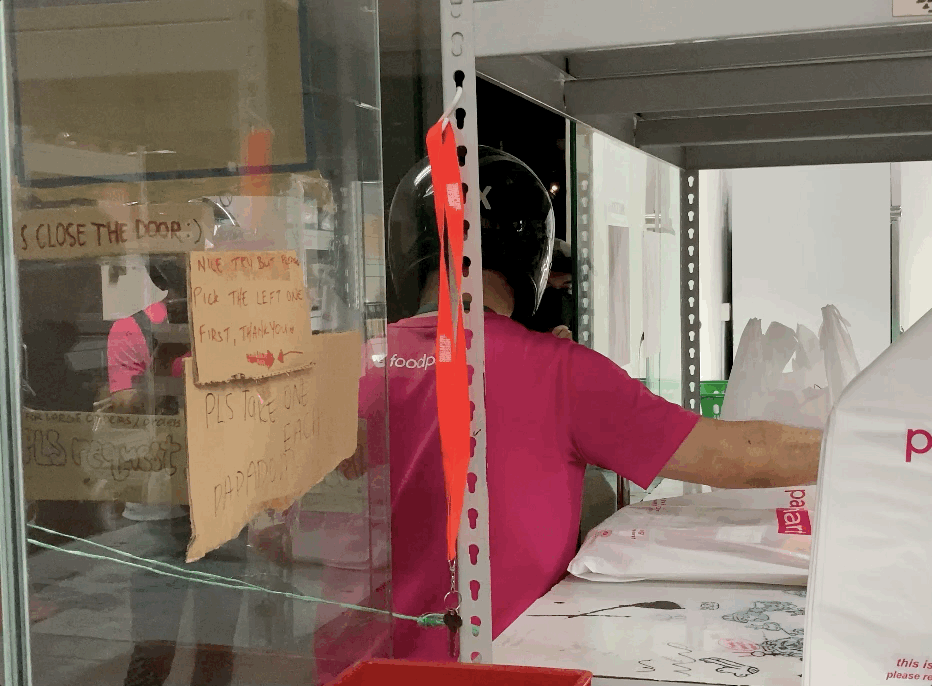 I find myself thinking about my grocery store runs — when's the last time I bought this much stuff and spent less than 13 minutes in the store?
Between getting distracted by snacks, getting lost in the aisles looking for a specific item, waiting in the queue, and finally checking out, grocery runs for me usually take far longer than this.
At your door within 30 minutes
Honestly, by the time I'm done about an hour later, I'm a bit winded just from following the pandamart staff around on a few orders.
I'm clearly not cut out for this job, so I really have to give props to these hardworking staff.
They have to teeter on the balance between speed and accuracy every day, and there are so many different items, brands, and sizes to look through.
Thanks to their efficiency and hard work, you can order a huge variety of groceries and more on pandamart, and have it reach your doorstep within 30 minutes.
I found the experience quite overwhelming, yet they manage to do it so well, to the benefit of customers like you and me.
If you'd like to try out pandamart for yourself, you can get S$6 off orders above S$60 by using the code <XLCART60>, valid until Aug. 31, 2021.
This sponsored article brought to you by foodpanda made the author want to order a midnight snack.
All photos and gifs by Jane Zhang.
If you like what you read, follow us on Facebook, Instagram, Twitter and Telegram to get the latest updates.