Follow us on Telegram for the latest updates: https://t.me/mothershipsg
A number of students from the National University of Singapore (NUS) are currently facing difficulties checking in to their new dormitories, as they have been stuck waiting in a long queue stretching across the campus for several hours.
Queued for 3 hours to get keys, but room was not ready
A Mothership reader shared that he started queuing up at UTown Residence since 11:30am on Sunday (Aug. 1), and was still in the queue at 1:2opm.
He also provided images of the queue, which he estimated at three hours long.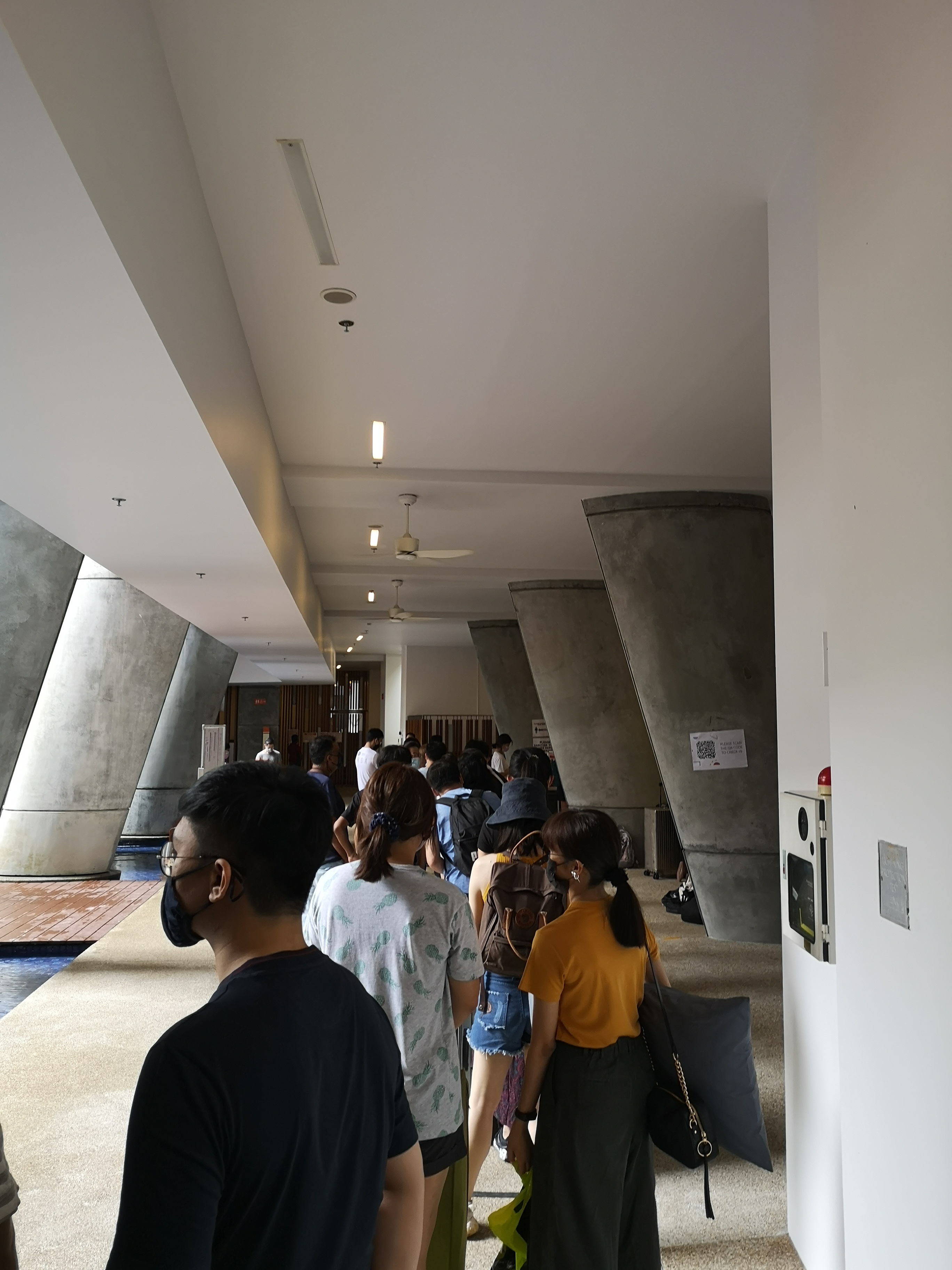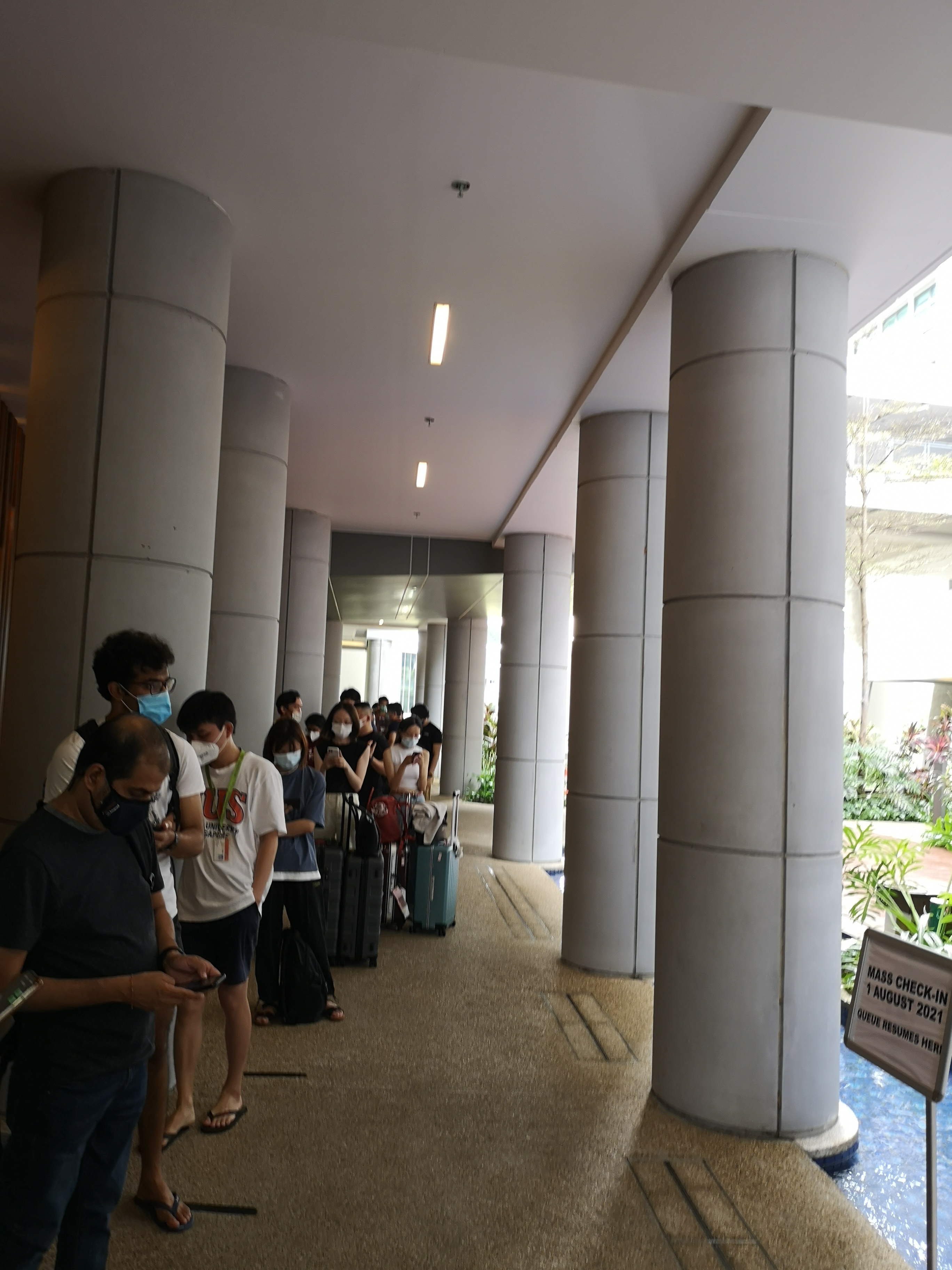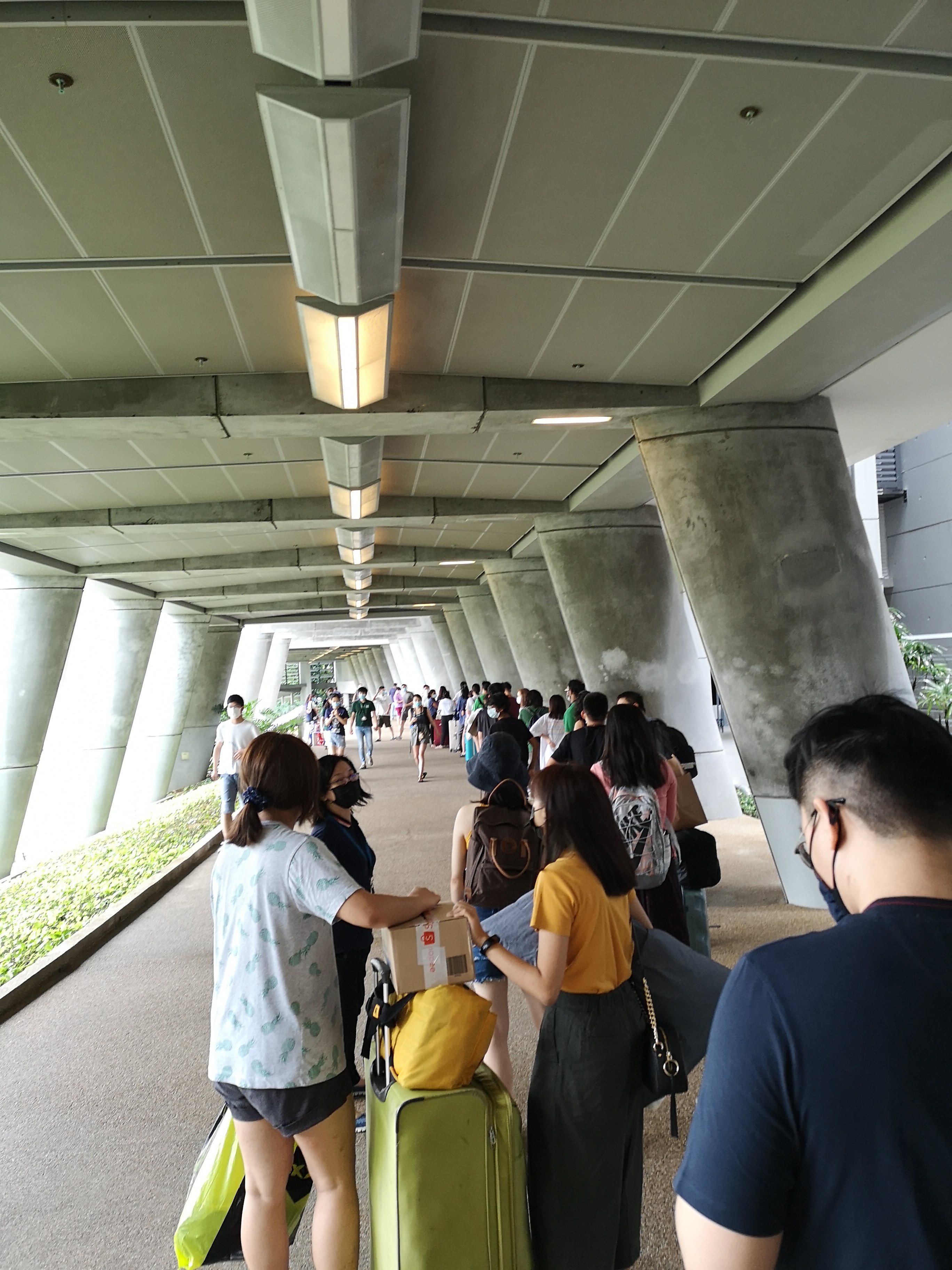 As of 2:30pm, he said that some groups managed to receive their keys, only to find out that the rooms were not ready, and was told to vacate the floor.
According to him, this caused many students to congregate at the ground floor to wait for their rooms, making the area even more crowded.
Students in previous years did not have to wait this long
Another Mothership reader, who is in the same queue, said that in previous years, he faced waiting times of only 10 to 15min, due to the staggered check-in time.
This time, however, he arrived promptly for his 9am slot, only to queue for over two hours to get his room. According to him, the longest he had to wait previously was 45 minutes, making this experience an anomaly.
He also said that in the past, if a queue begins to form, a queue number will be issued, and individuals will be notified when their turn is approaching.
However, the queue number system is seemingly absent this time around, leaving the students to queue personally for hours.
In addition, he also observed that there seemed to be only three people manning the counter, which likely contributed to the long queue.
Delay caused by drainage pipe leakage
In response to Mothership's, queries, NUS said that they are aware that students are experiencing longer-than-expected check=in queues at UTown Residence.
According to NUS, the delay was caused by an unforeseen drainage pipe leakage, which affected some of the preassigned rooms.
Last minute arrangements had to be made to switch rooms for affected students, which led to delays in processing their check-in.
NUS said that notices of the delay were displayed within the vicinity of UTown Residence, and that verbal announcements were made along the queue to inform students of the unforeseen delay.
A note of apology will also be sent to the students for the inconvenience caused.
All students were successfully checked into their rooms at UTown Residence by early evening, according to NUS.
Follow and listen to our podcast here
Top image via Mothership reader. 
If you like what you read, follow us on Facebook, Instagram, Twitter and Telegram to get the latest updates.