It started with one of those trips down the TikTok Hole — the type that happens late at night, when you're finally done with work and you're tired but just don't want to go to bed yet.
It wasn't long before the gods of the TikTok algorithm served me this gem:
Set to the sound of local singer Linying crooning the chorus of this year's National Day theme song, "The Road Ahead", the video is quintessentially TikTok — young people busting out choreographed moves to meme-able sounds.
This time, the young person is 16-year-old student Marc Lim (or @marc_carc_macandcheese, as he is known online), while the performance was less choreographed dance and more akin to a wildly enthusiastic boxing routine.
Lim's goofy take on the official NDP dance routine definitely made its rounds, acquiring over 270,000 views (surpassing the original video by the official NDP page, by the way), more than 23,000 likes, and over three thousand shares. And of course, not forgetting comments like: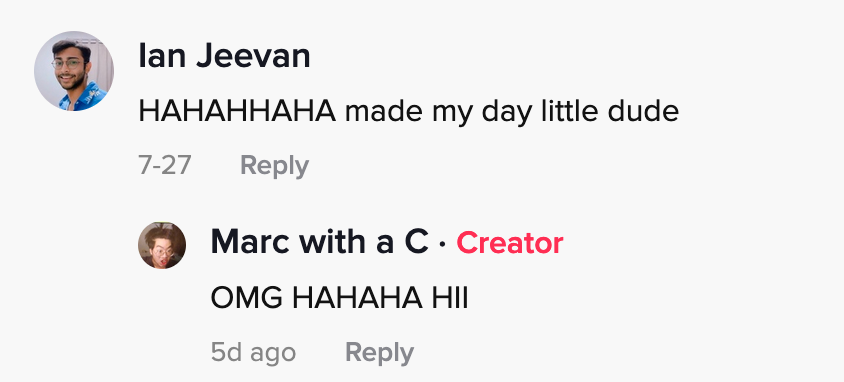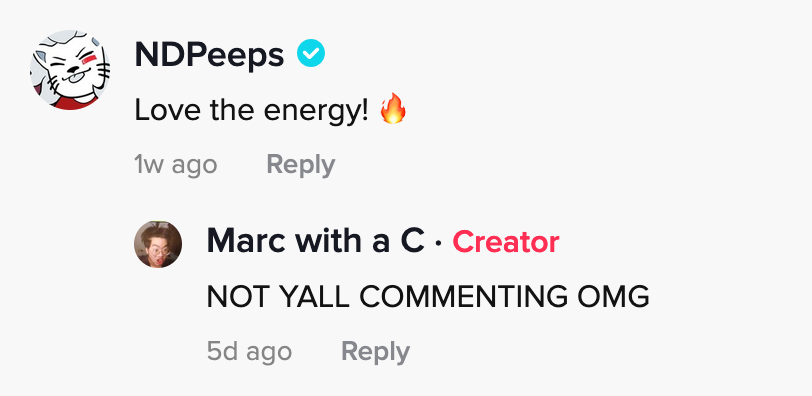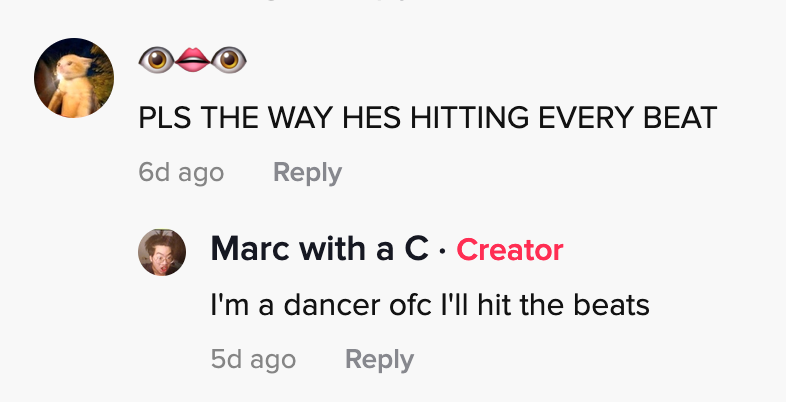 Aside from ending up on the social media pages of local singer Benjamin Kheng and memelord Yeolo, Lim's little video possibly inspired many other TikToks, like this one from local actor Zhu Houren and his son Joel Choo:
It's hard to pinpoint the appeal of Lim's TikTok. Aside from the rather catchy tune, there's that slight hint of irreverence, a quality of not taking oneself seriously, that makes it so meme-able (and viral).
Lim's hit came about in the same way his usual content typically materialises — spontaneously and for his own enjoyment.
"I basically post whatever comes to my mind, nothing specific, things I find funny or my personal life or just me being a goof," he said to Mothership.
He first saw the NDPeeps video on his For You Page (that's basically one's TikTok feed, for those who are unfamiliar with TikTok lingo) on July 10 and thought it was "funny that they made a dance to this song as the moves are really simple and basic".
"I did it without thinking much. My brain just went 'Okay, you're gonna make a joke about this dance by doing it so aggressively and post it on TikTok.'"
Lim, who is also a dancer, filmed the entire thing in less than 10 minutes. It also helped that he really connected with this year's National Day theme song, "The Road Ahead". In fact, it is the only NDP song he has on his Spotify playlist.
"I think it's amazing! A level above the rest. I think it's very modern and something that this generation would like. It gives me those 'driving home' vibes where you just blast music and sing to your heart's content."
Not once did Lim think that his video would blow up.
And so when his goofy clip started getting attention from other TikTok content creators whom Lim looks up to — folks like Ian Jeevan(@ianjeevan), Kai (@pale.nerves), Benjamin Kheng (@benjaminkheng), and even NDPeeps and Adria (@adreeah), the dancer in the original video — he was dumbfounded.
"I really can't believe that people actually liked my content and decided to make this whole aggressive dancing a trend. It all started as a joke and now at least a thousand people are doing it," Lim said.
"I usually get very little views and likes, and my videos aren't really noticed by people but this video really blew up so much even my head was about to blow up too."
With this year's National Day Parade being postponed and having to cope with prolonged restrictions, celebrations on August 9 will be a muted affair. But Lim's whacky headbanger is a timely reminder that we should enjoy the little things in life and laugh at ourselves occasionally, perhaps with a bit of TikTok dancing.
Top image credit: @marc_cark_macandcheese/TikTok, @gongchar/TikTok, @jacobjlau/TikTok
If you like what you read, follow us on Facebook, Instagram, Twitter and Telegram to get the latest updates.