Follow us on Telegram for the latest updates: https://t.me/mothershipsg
As one would expect, sitting in a food court with Mark Lee attracts a fair bit of attention.
We were at Food Opera in Ion Orchard, where the second outlet of Lee's latest F&B venture, Nam Heong, is at.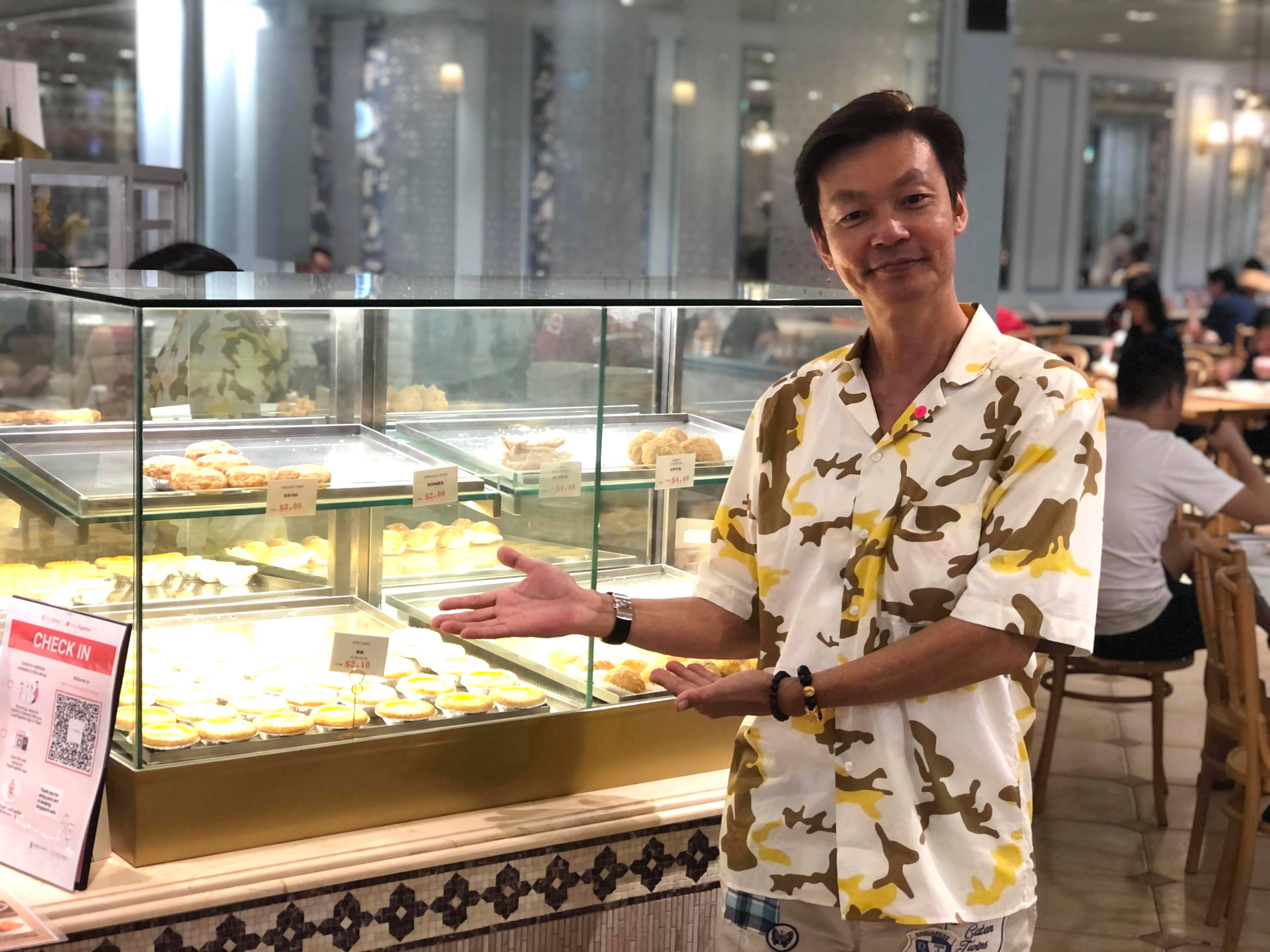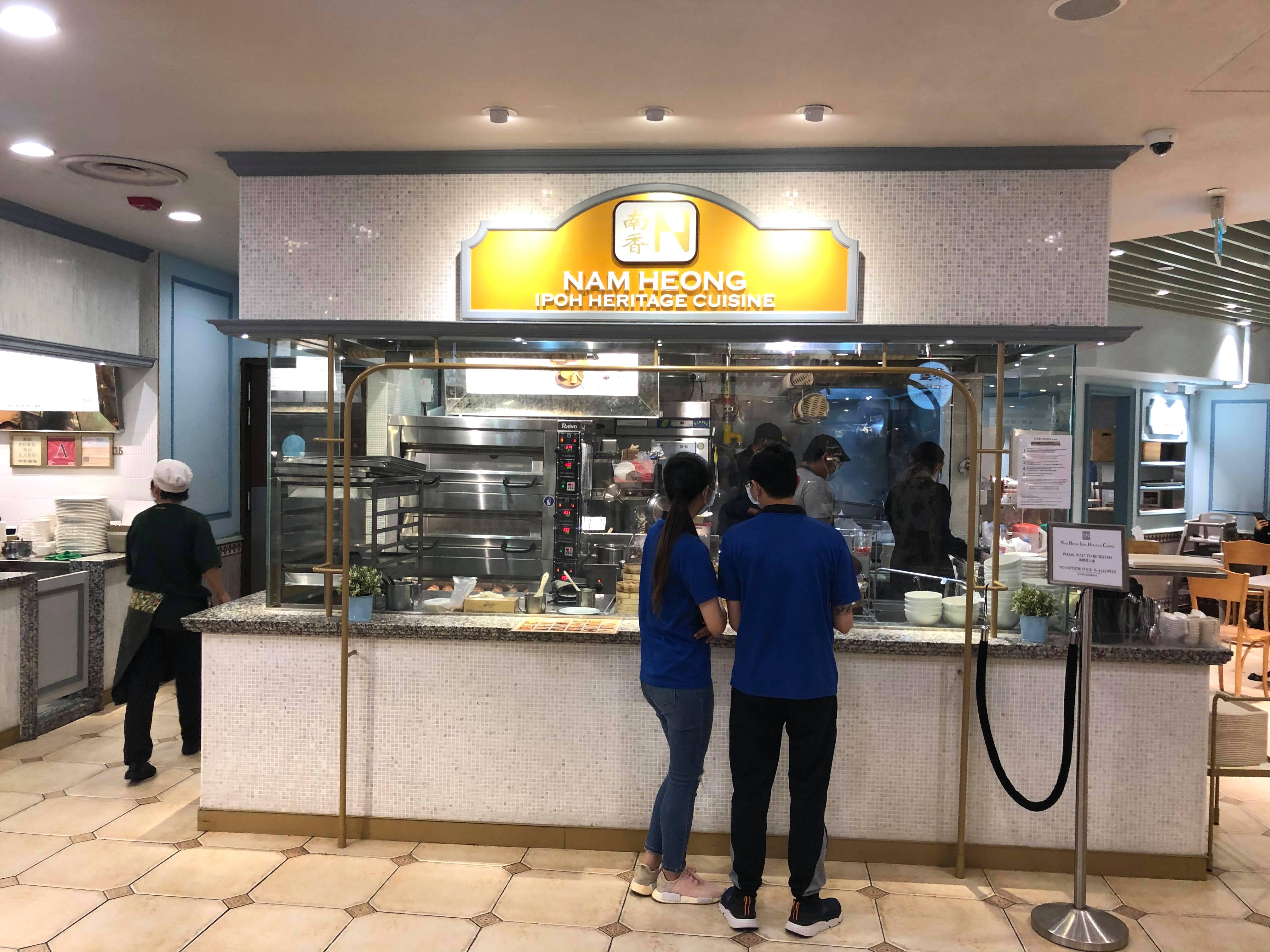 Lee, however, is used to the gawking, and occasionally waves at fans and patrons with well-practised ease, even stopping to chat with some of them.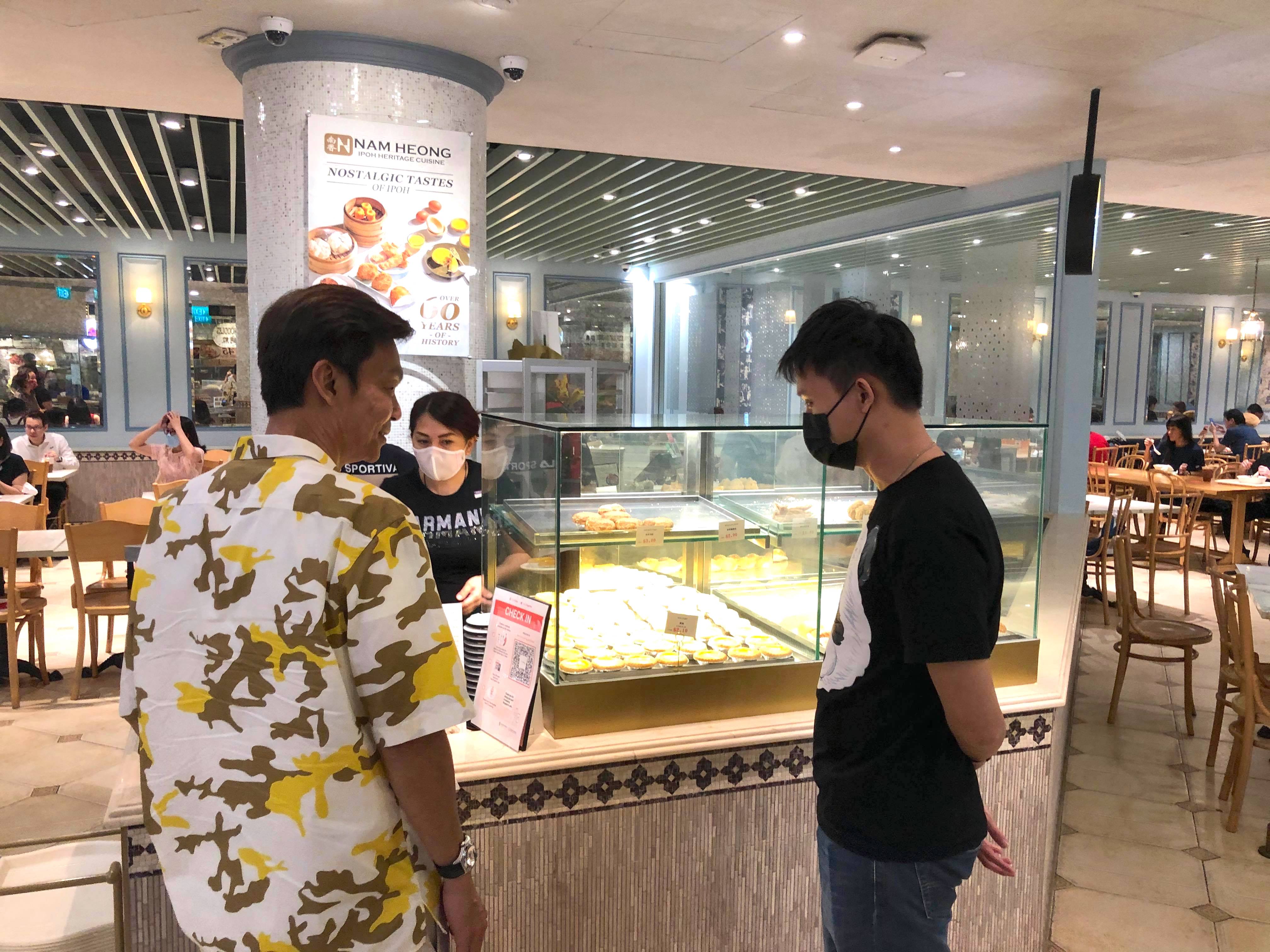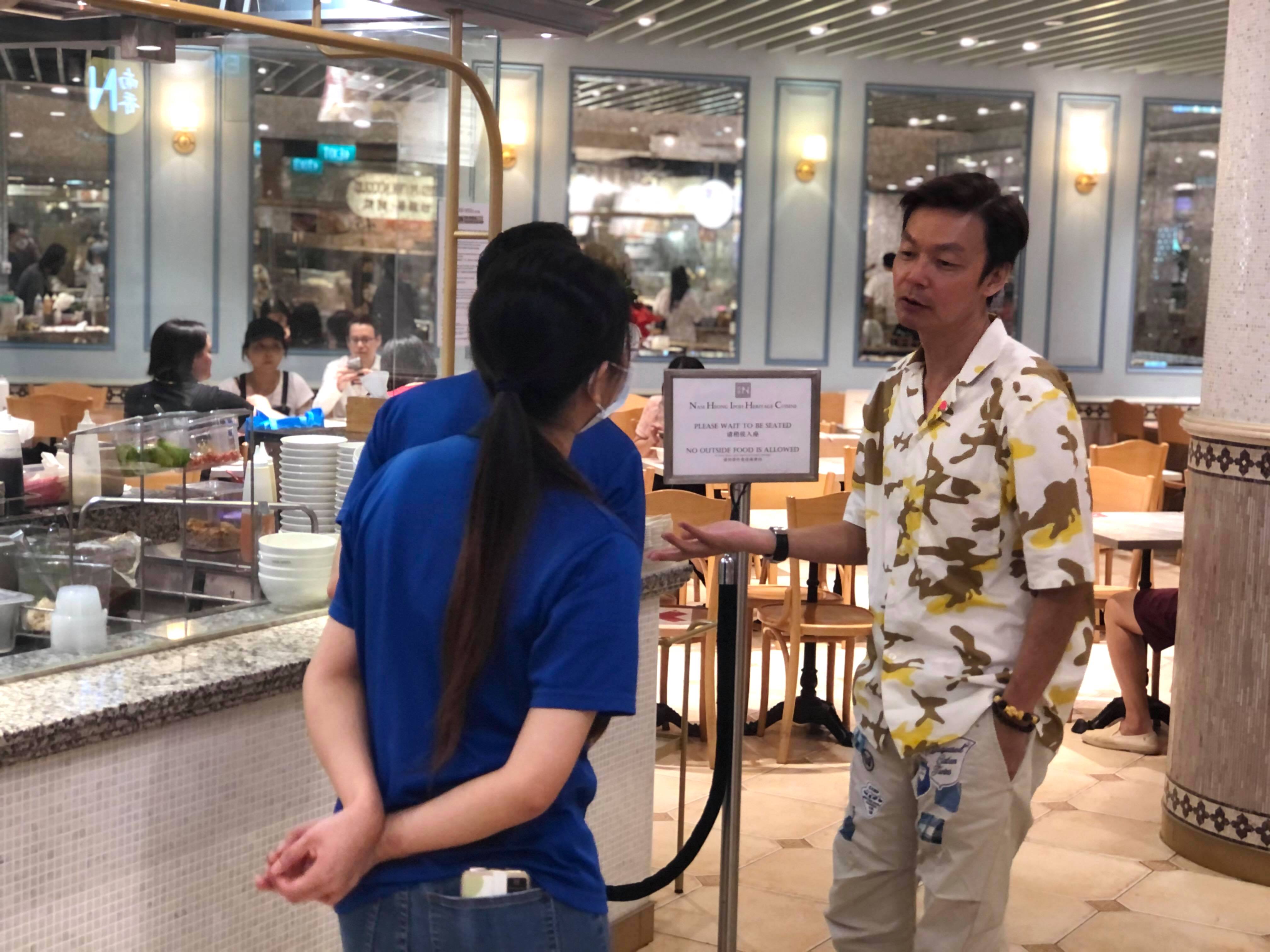 The 53-year-old actor and comedian is not merely dipping his toes in the F&B industry; he brought in Malaysian eatery OldTown White Coffee in 2008, and founded chicken rice brand 13 Stages in 2017.
However, he's since sold OldTown, and when asked about how 13 Stages is doing, reveals with no hesitation that the chicken rice business is done and dusted.
"There are many reasons, but the main one is, it's because I think Nam Heong is more profitable, so we decided to focus all our efforts and resources on it," he said.
Lee tells Mothership that he was "invited" by Food Republic (owned by the BreadTalk Group) to set up shop in their food courts, and has plans to expand to the heartlands next.
Some places on the list include Nex, Junction 8, and Lot One.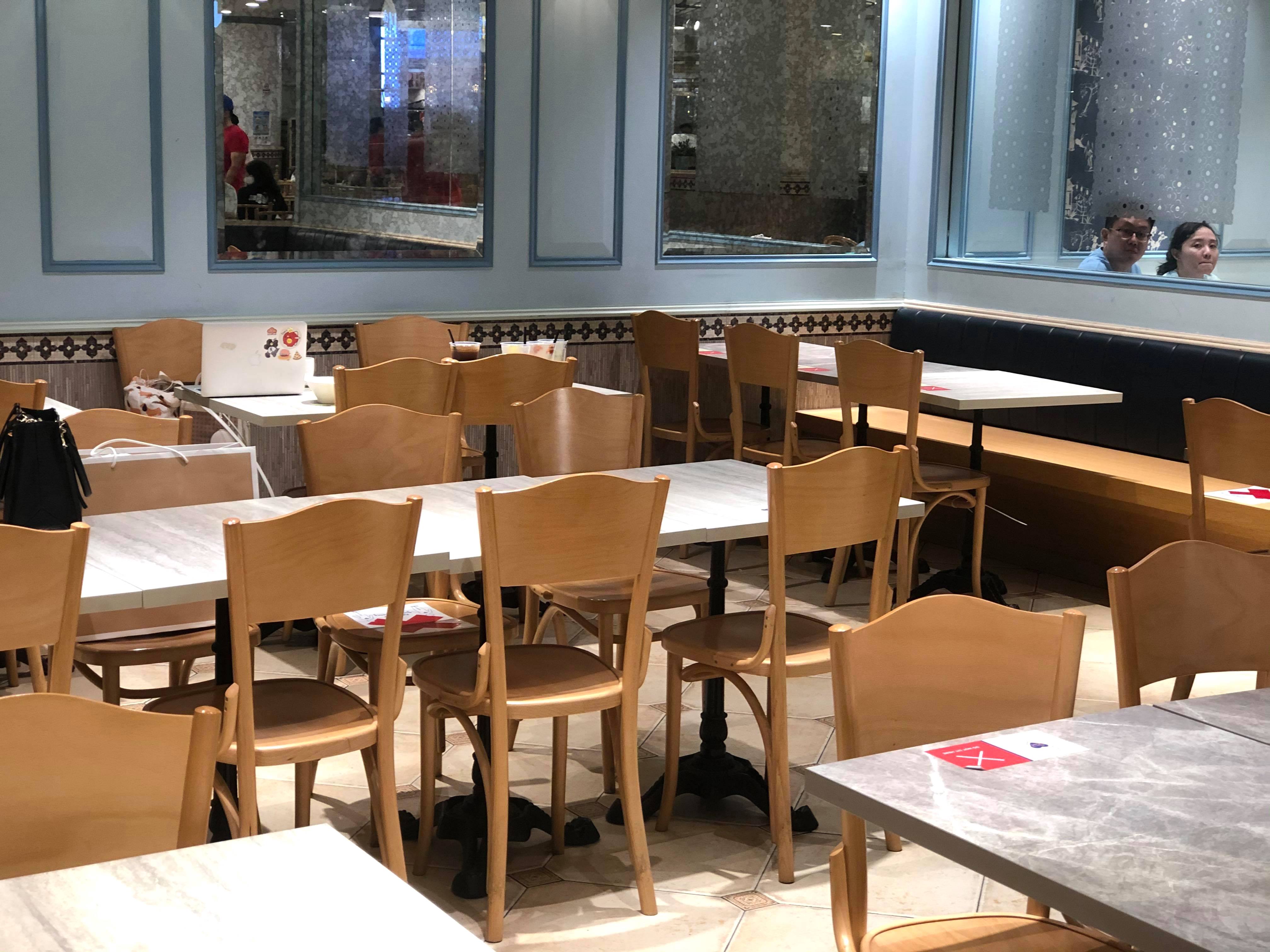 Funnyman and business man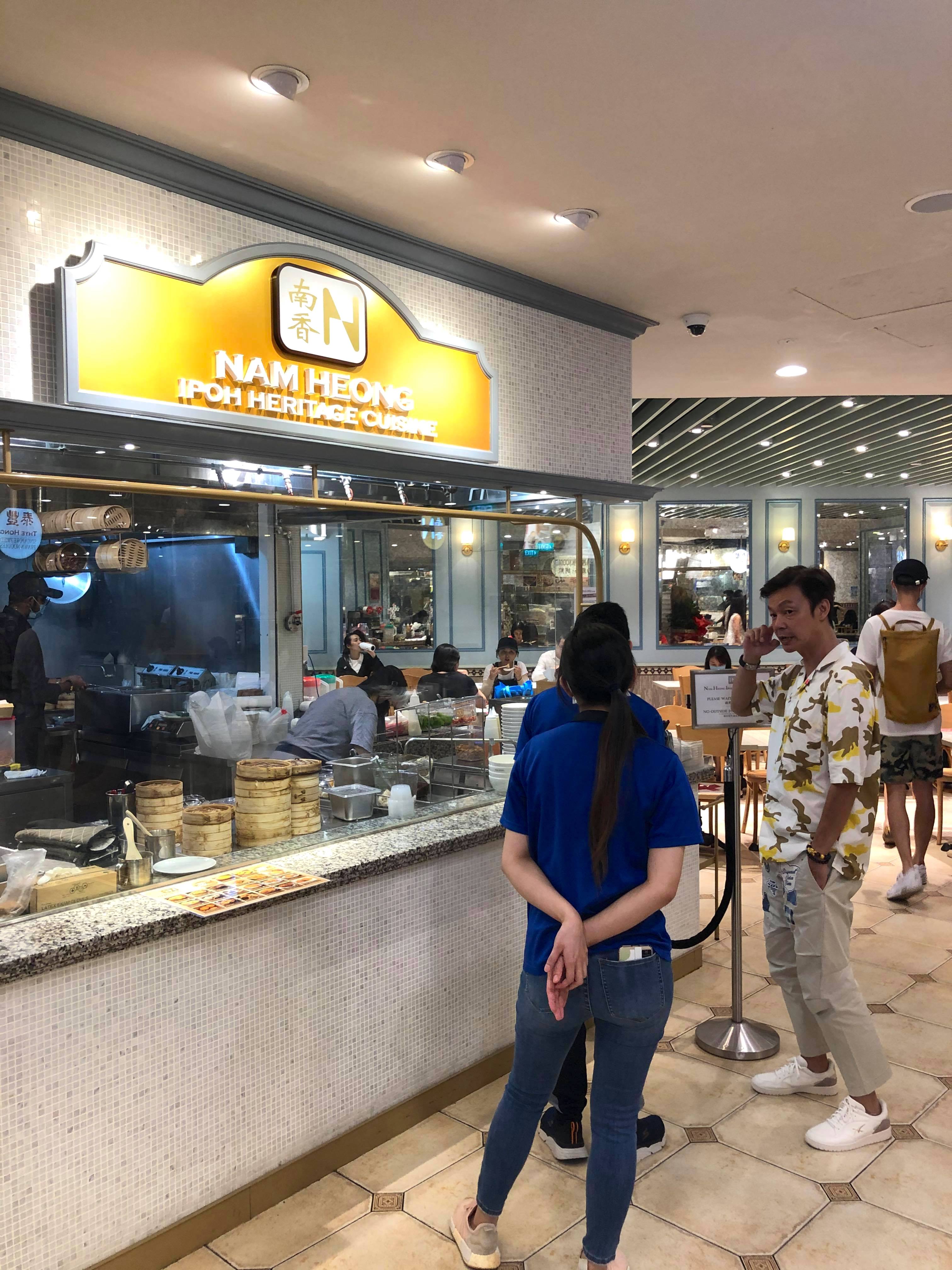 Readers weary of such news might be thinking of commenting, "Another celeb business, never earn enough from acting ah?" or something like that.
So we asked Lee the same question: Why are so many artistes going into F&B? To diversify their income stream?
If you haven't been following too closely, Ben Yeo, Shane Pow, Terence Cao, Jeanette Aw, Kate Pang and Marcus Chin, as well as Pierre Png and Andrea De Cruz, are some of the names that have gone down this path.
In response, Lee pauses over his noodles (we were having lunch) and turns to me quite seriously, "If you don't like someone and you want to do them in, just tell them to go into F&B."
Hiring difficulties and low profit margins are just some of the reasons he cites, as well as the low odds of breaking even within three years, since it can take up to half a million to establish your own space.
The high start-up cost is also one of the biggest reasons he's decided to operate out of a food court, where one requires less financial and operational resources as compared to a standalone shop.
Another "hidden" cost for operators that customers don't necessarily realise? Crockery and utensils.
According to Lee, he's had to spend a couple hundreds a month just to replace smashed crockery for OldTown in the past.
Later on during our session, one of the Food Opera staff drops a plate, effectively breaking it.
"I tell you already, very zhun (accurate) right?" Lee remarks.
Luckily for Lee, that's not a cost he has to bear—the food court will provide replacements as needed.
What's at Nam Heong?
It's quite an extensive menu with both mains and dim sum.
Lee ordered the hor fun and prawn noodles for us, which he emphasises are brought in from Ipoh.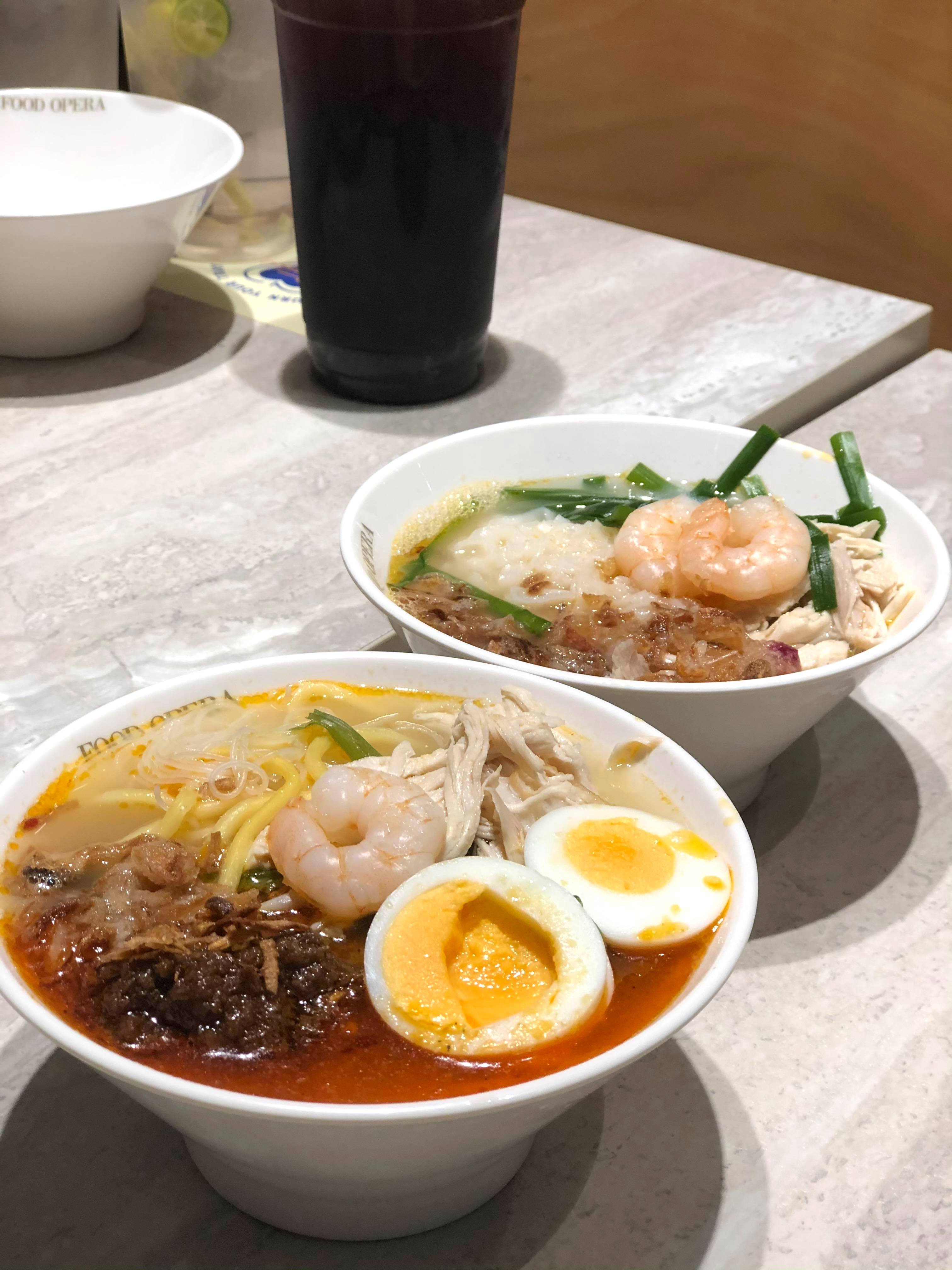 Out of the three dim sum items we tried, the egg tart was a clear winner even when left out for a while.
You're getting the flakey sort that you might find in a respectable Hong Kong dim sum restaurant, although it was leaning on the sweet side.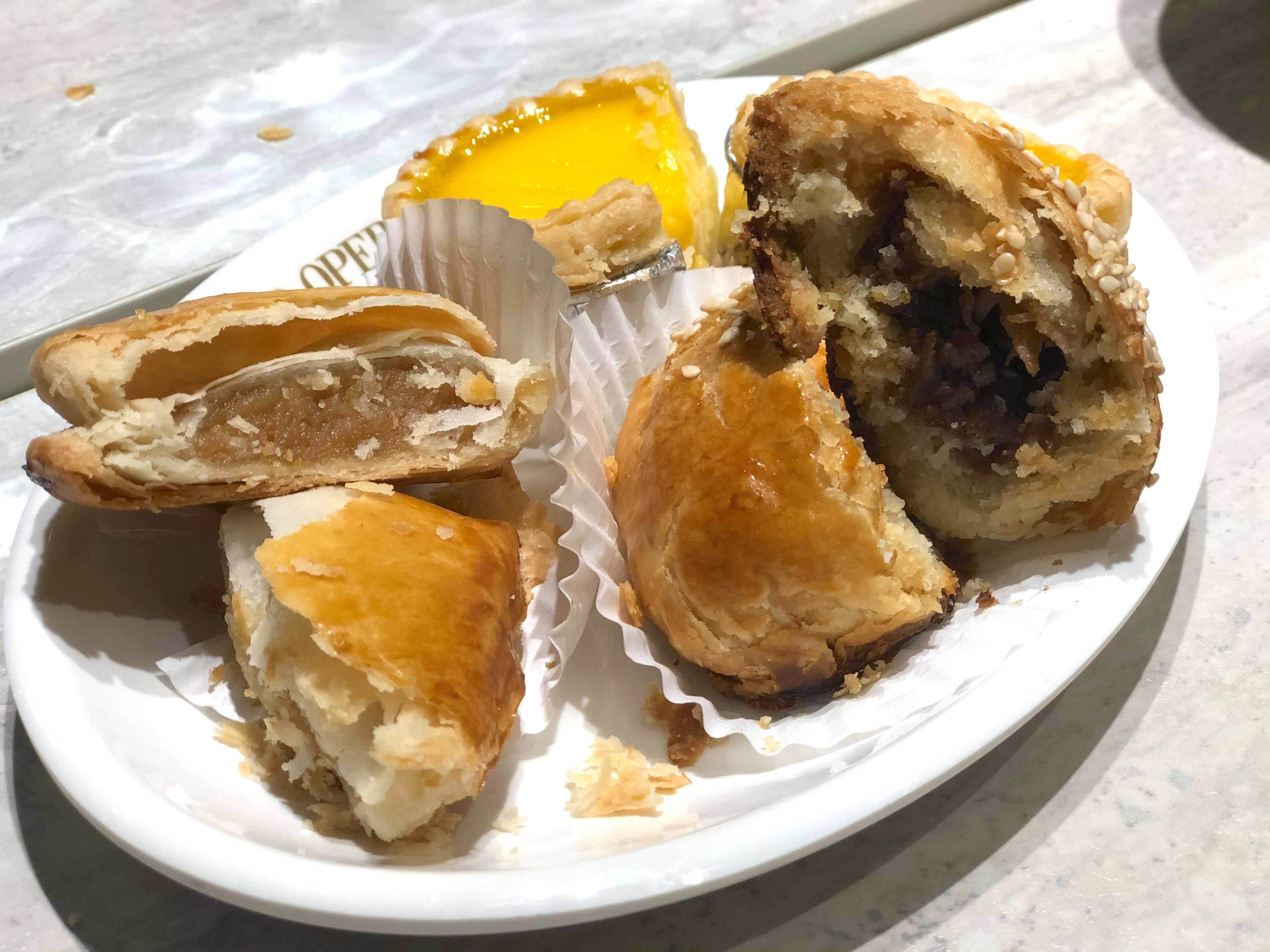 The pastry in the foreground is an Ipoh kaya puff, which is apparently quite rare in Singapore.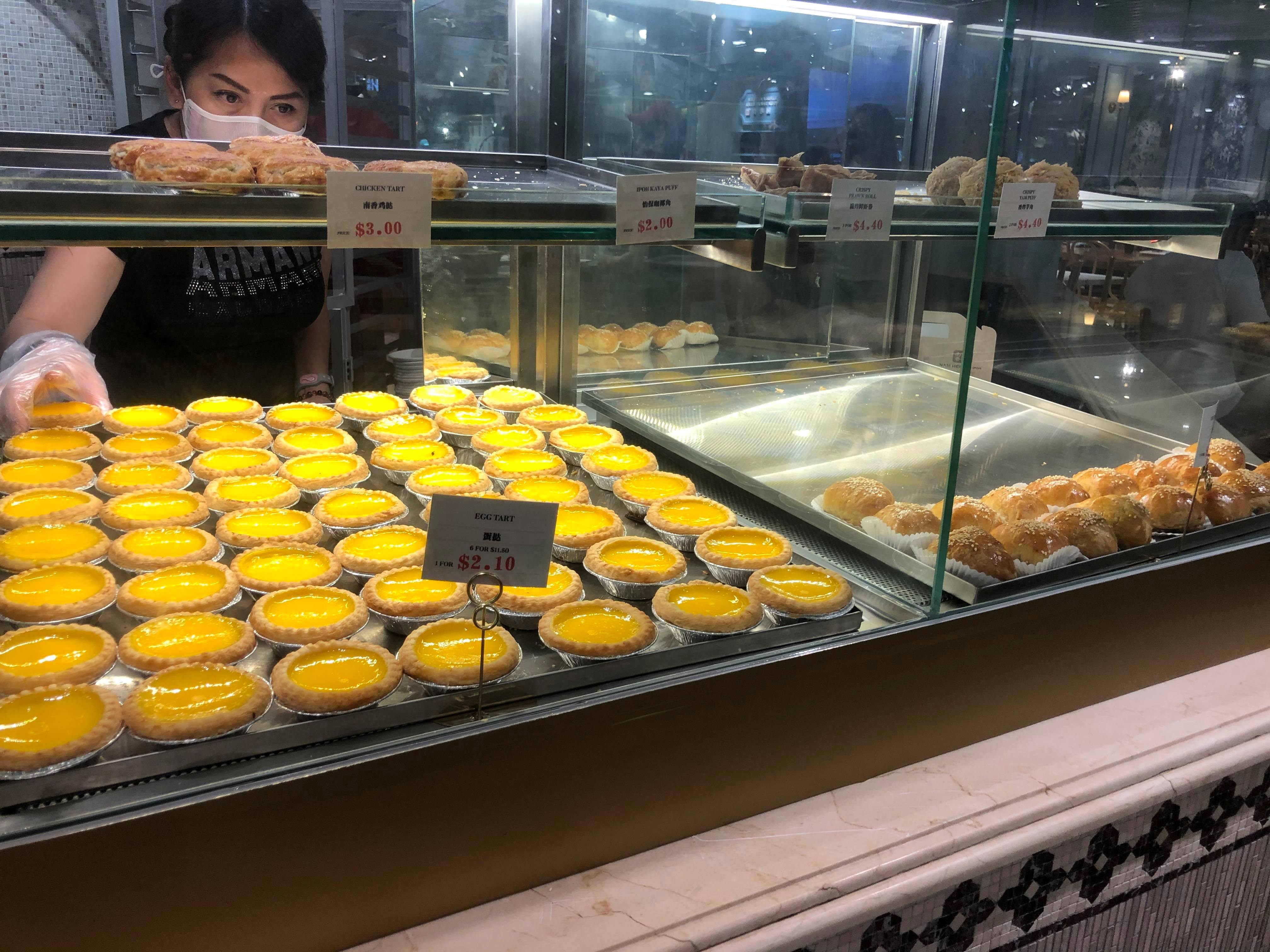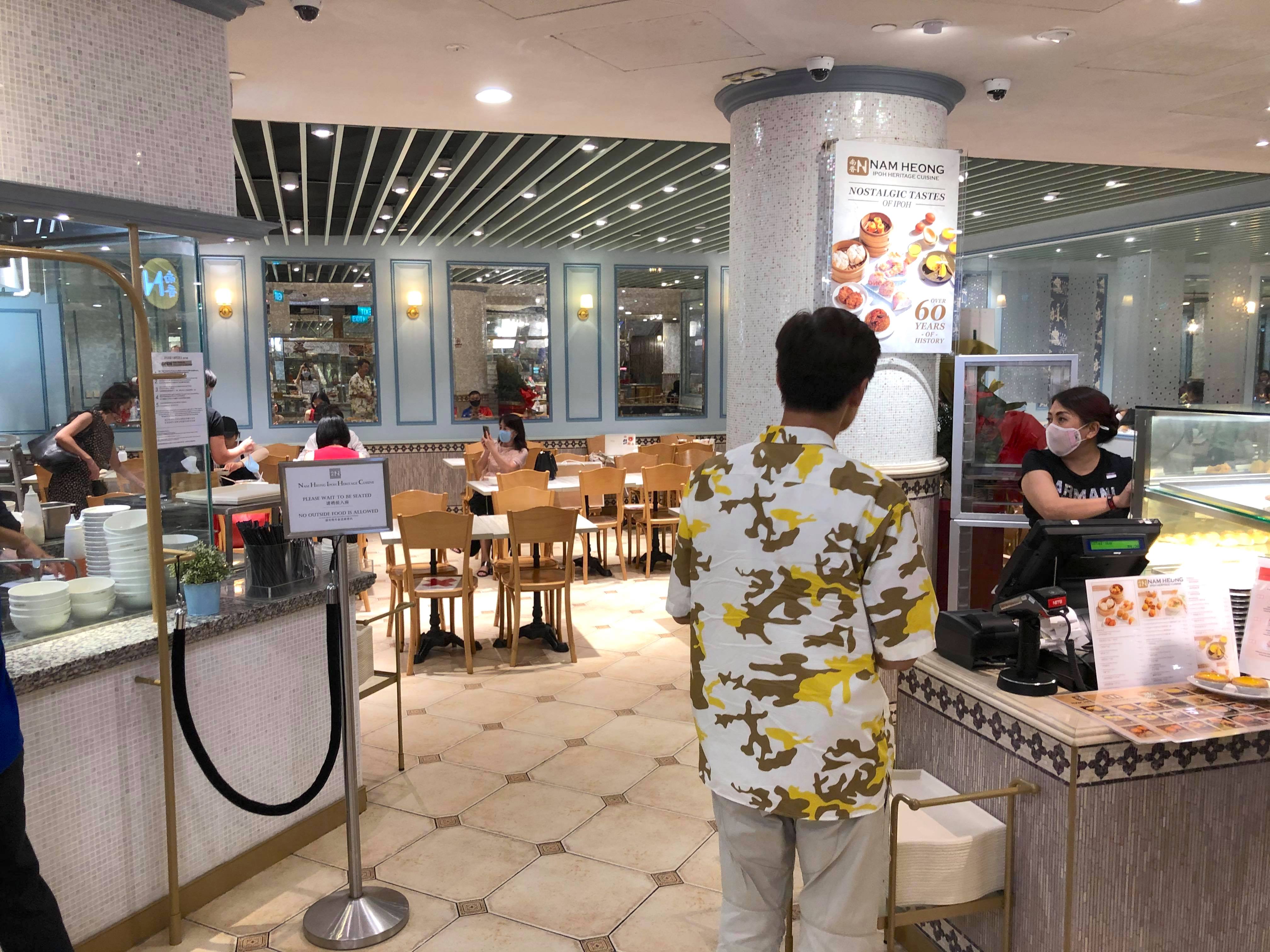 Another interesting item we spy on the menu is the deep fried salted egg custard bun.
White coffee from Ipoh, an outlet-exclusive item, is also slated to launch in September.
With plans for expansion in the pipeline, we wonder what Lee thinks about his competitors. Like Swee Choon, for instance, whose new outlet has sprouted up in Tampines.
On this subject, Lee once again drops his comedic veneer, saying that he quite loathes the idea of competition.
"If your food is good, you're okay as a person, there is no need to compete. You know what I mean? As long as your food is good, there is no need to be afraid of other brands."
Free things here 📣❗️
Hi there! Are you a small-business owner of an existing/upcoming F&B concept/space in Singapore? Email us at [email protected] with more information (introduction, menu, photos etc.) on your business for potential editorial (free!) coverage.
While it is not possible for us to respond to each and every one of you due to our limited manpower, rest assured that each pitch will be carefully read through and considered.
See you in our inbox!
Top image by Mandy How
If you like what you read, follow us on Facebook, Instagram, Twitter and Telegram to get the latest updates.