Follow us on Telegram for the latest updates: https://t.me/mothershipsg
Fans of Hello Kitty might want to prepare for the themed shabu shabu experience at Kumoya Cafe in Orchard Central outlet come Sep. 1, 2021.
Hello Kitty decor
While some of the snacks from previous concepts are still available, the cafe has ventured beyond their comfort zone of repackaging the same food into a different theme with this shabu shabu concept.
Here's how the decorated space looks: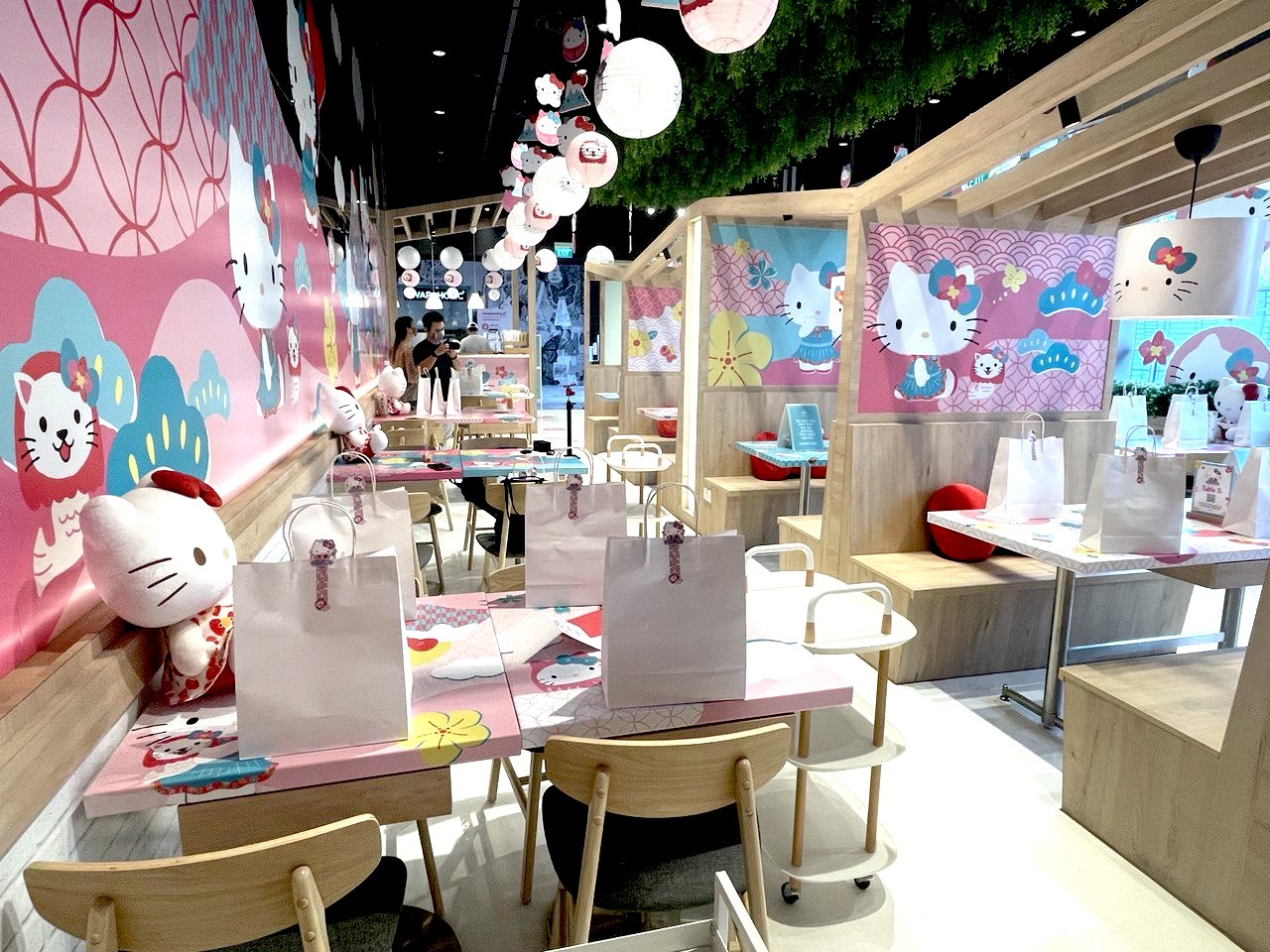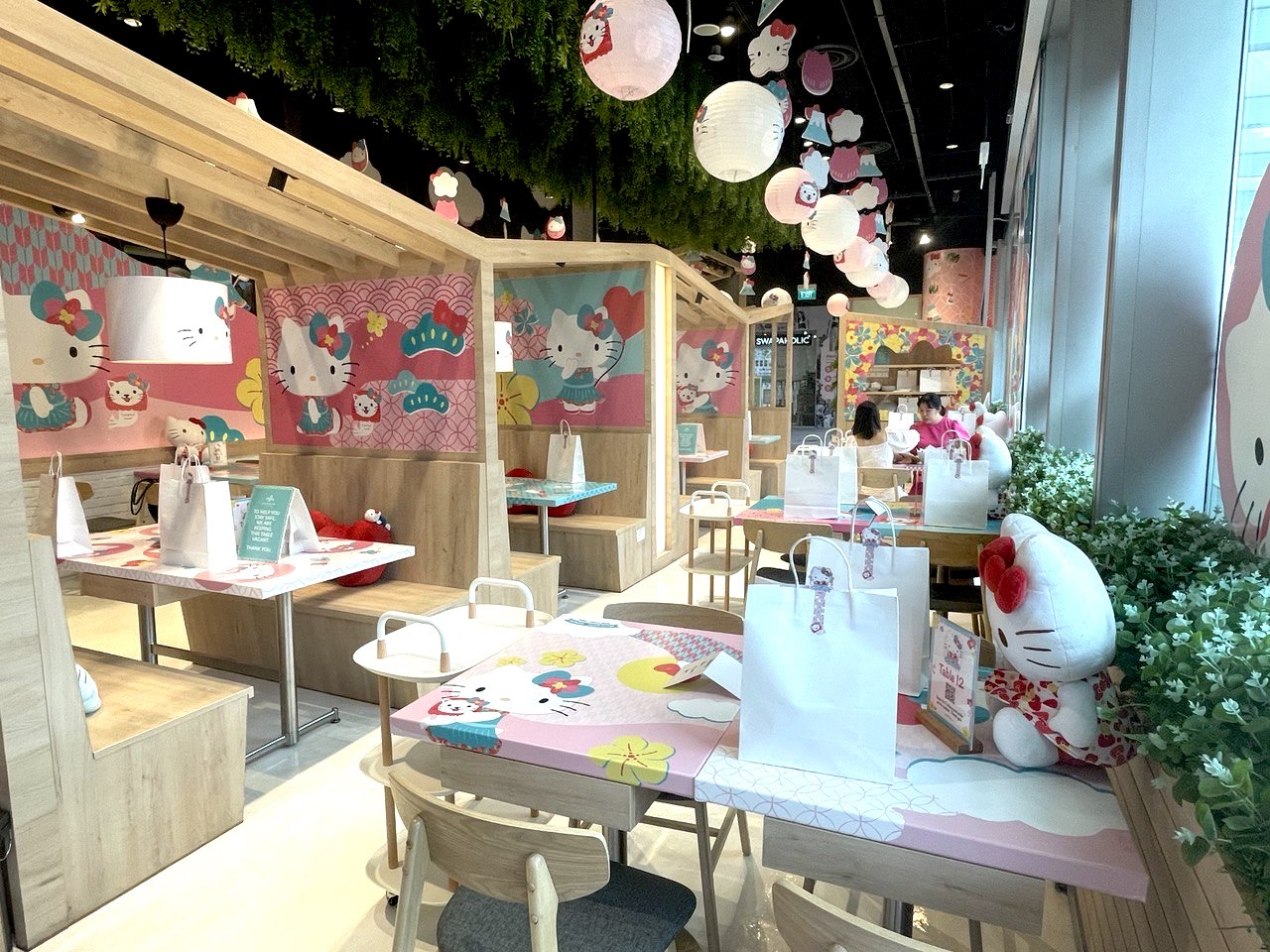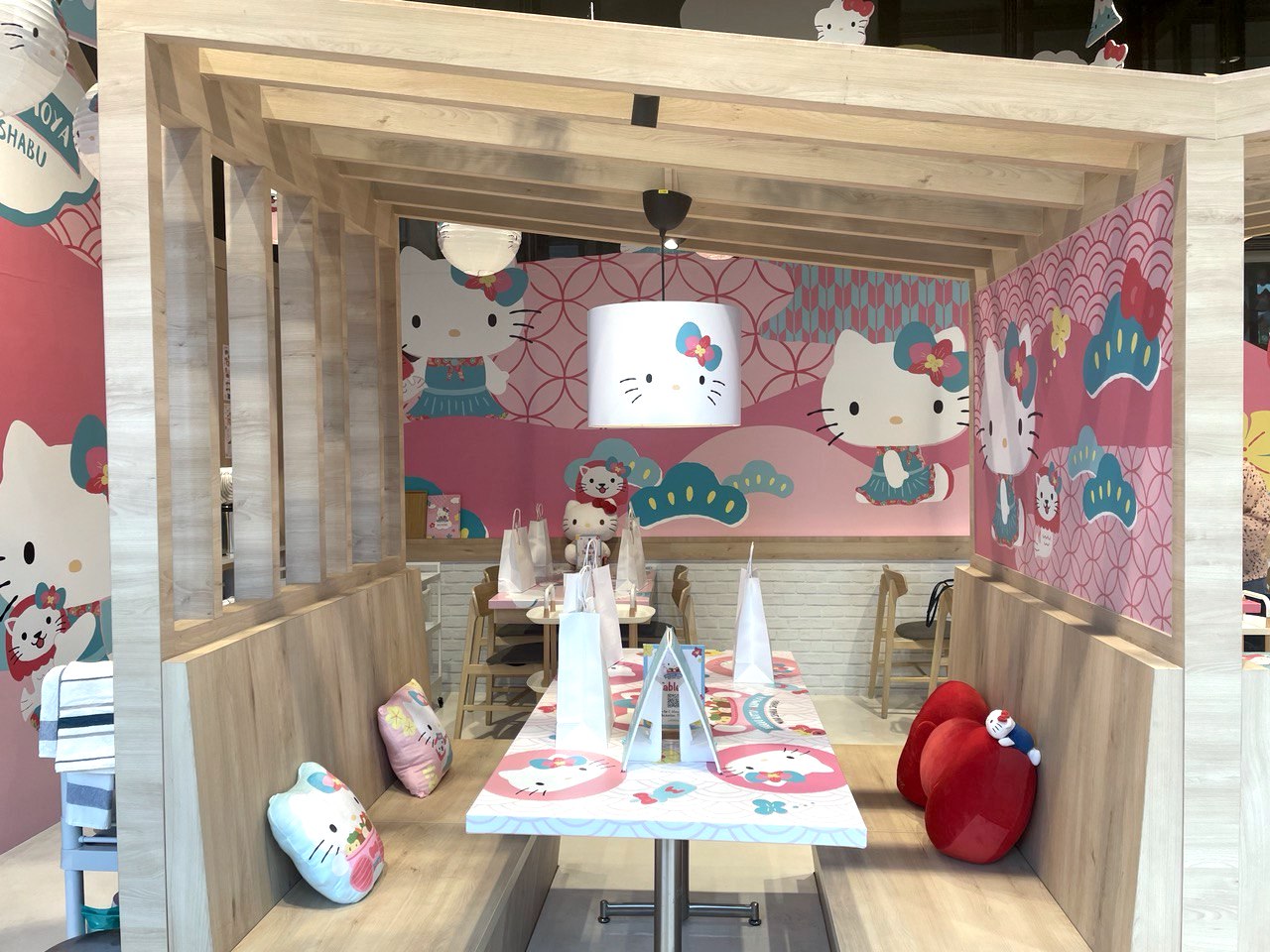 In addition to walls and tabletops being adorned with Hello Kitty, plushies and cushions were also scattered among the seats.
Customers who are willing to spend a minimum of S$200 during their visit can request for access to their private room, if it is available.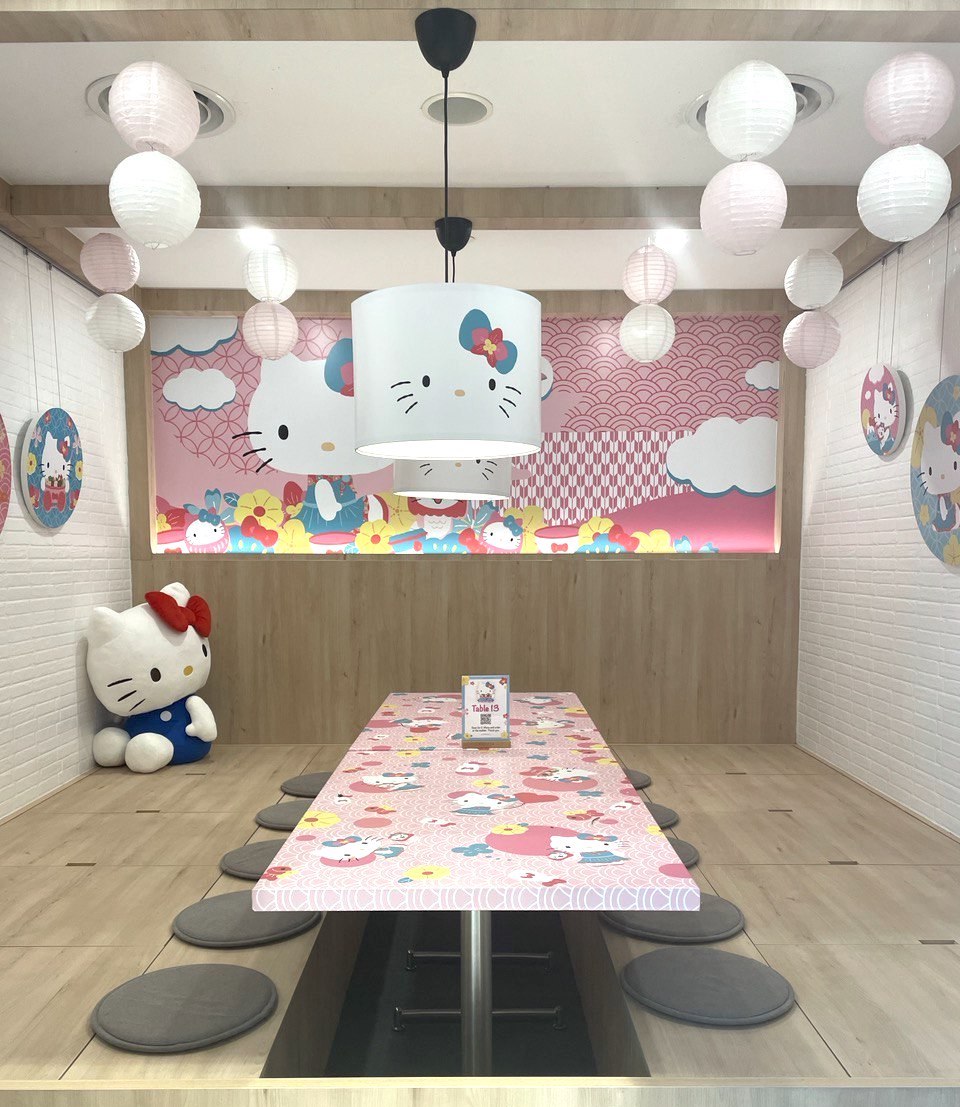 There's also a retail area if you want to get your hands on Hello Kitty merchandise.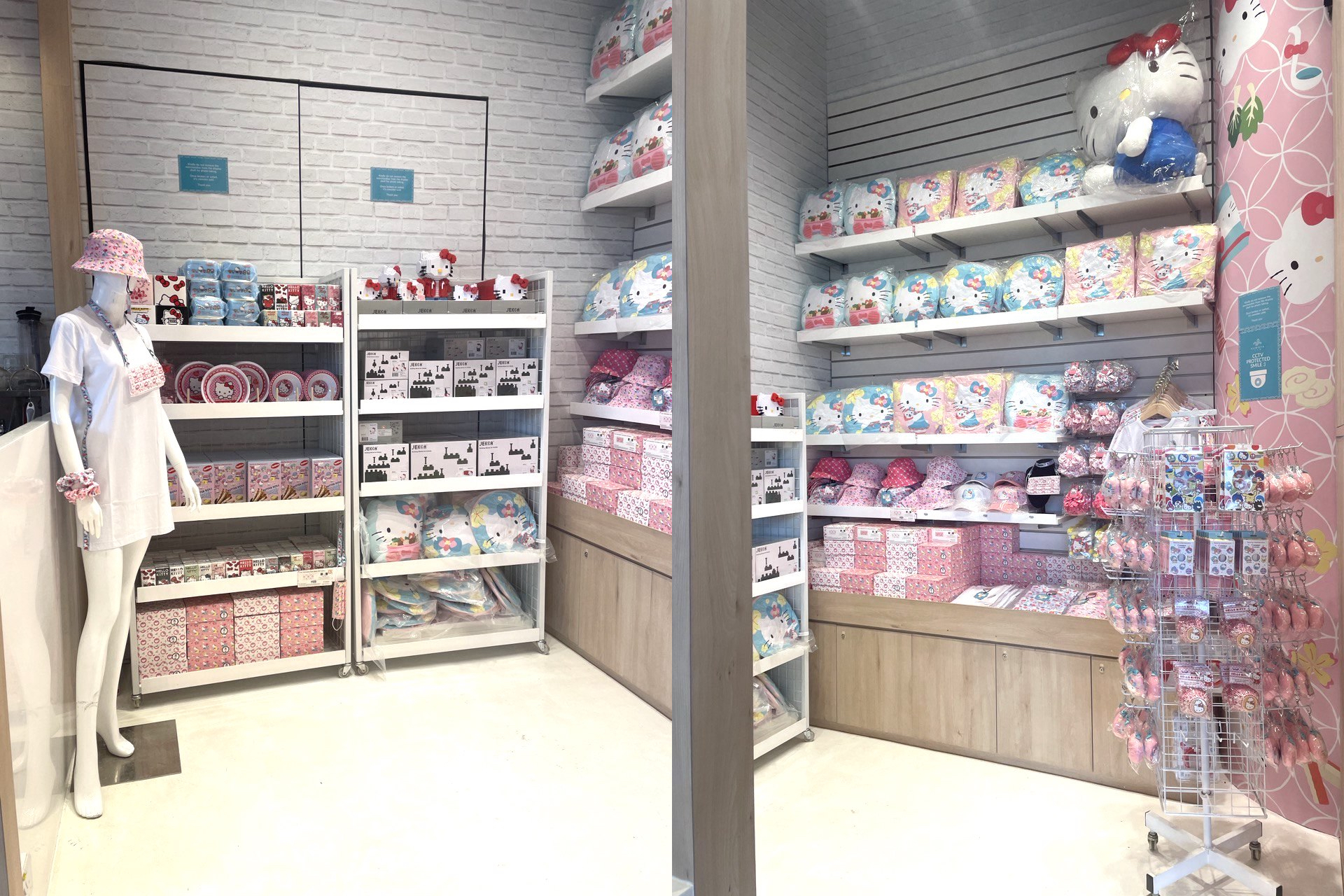 Menu highlights
The menu's highlight is none other than the mini shabu shabu set that includes a soup base, vegetables, a carb option, and a choice among meat, seafood, and vegetarian.
There are also eight kawaii add-ons that adhere to the Hello Kitty theme to varying degrees.
You can also choose from 40 other hotpot ingredients, including vegetarian options ranging from S$1 for an egg to S$15.90 for a serving of Boneless Beef Short Rib.
You'll also get to customise your dipping sauce.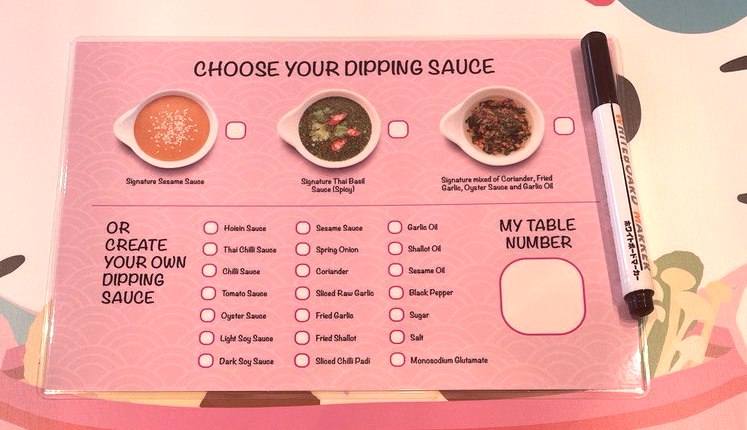 Other than shabu shabu, the menu also includes also six snacks, three desserts, and 13 drinks.
Here's what we got:
Shabu Shabu
We opted for the Boneless Beef Short Rib shabu shabu set (S$33.90) with Chicken Beauty Collagen soup base (+S$6) and beetroot noodles.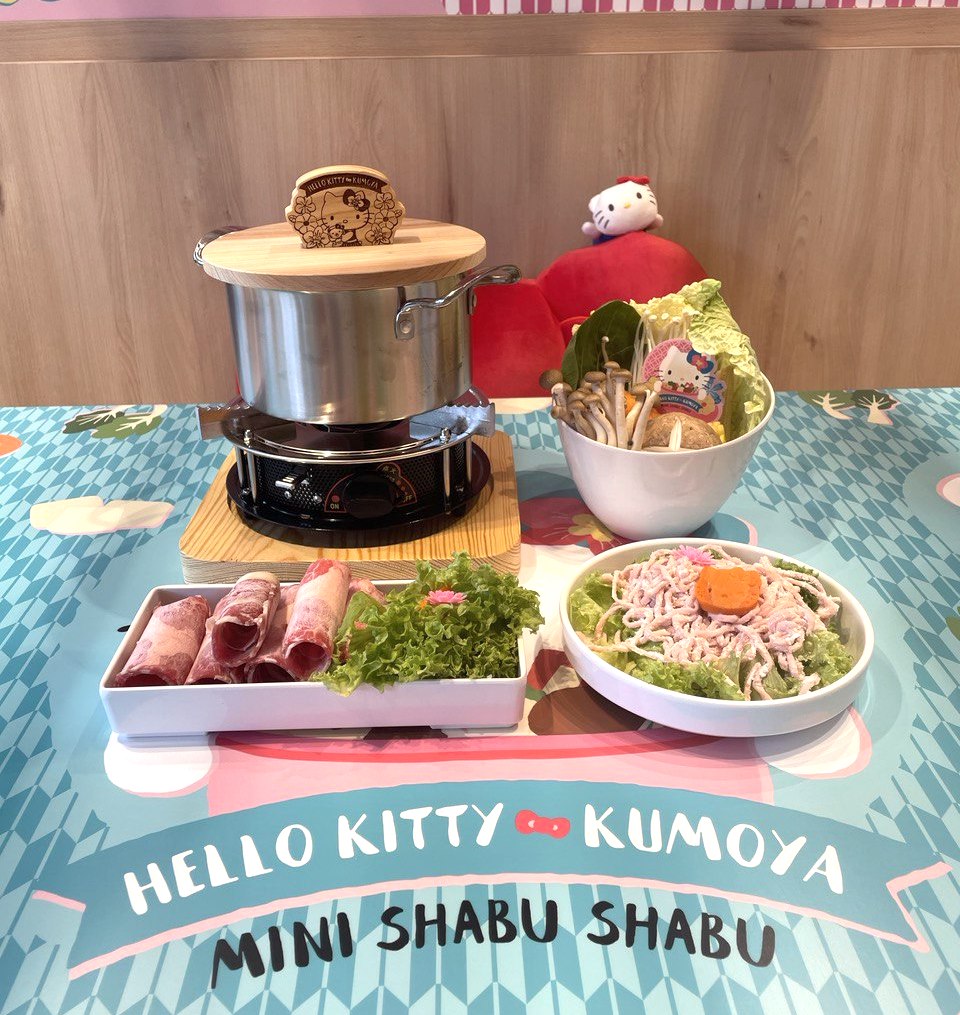 The small pot and is catered for individual consumption, which is great for solo diners and/or those who prefer not to share their food.
The Chicken Beauty Collagen soup base comes with a separate block of solid collagen in the shape of Hello Kitty's head, which unfortunately did not do much to improve the rather bland taste of the chicken broth.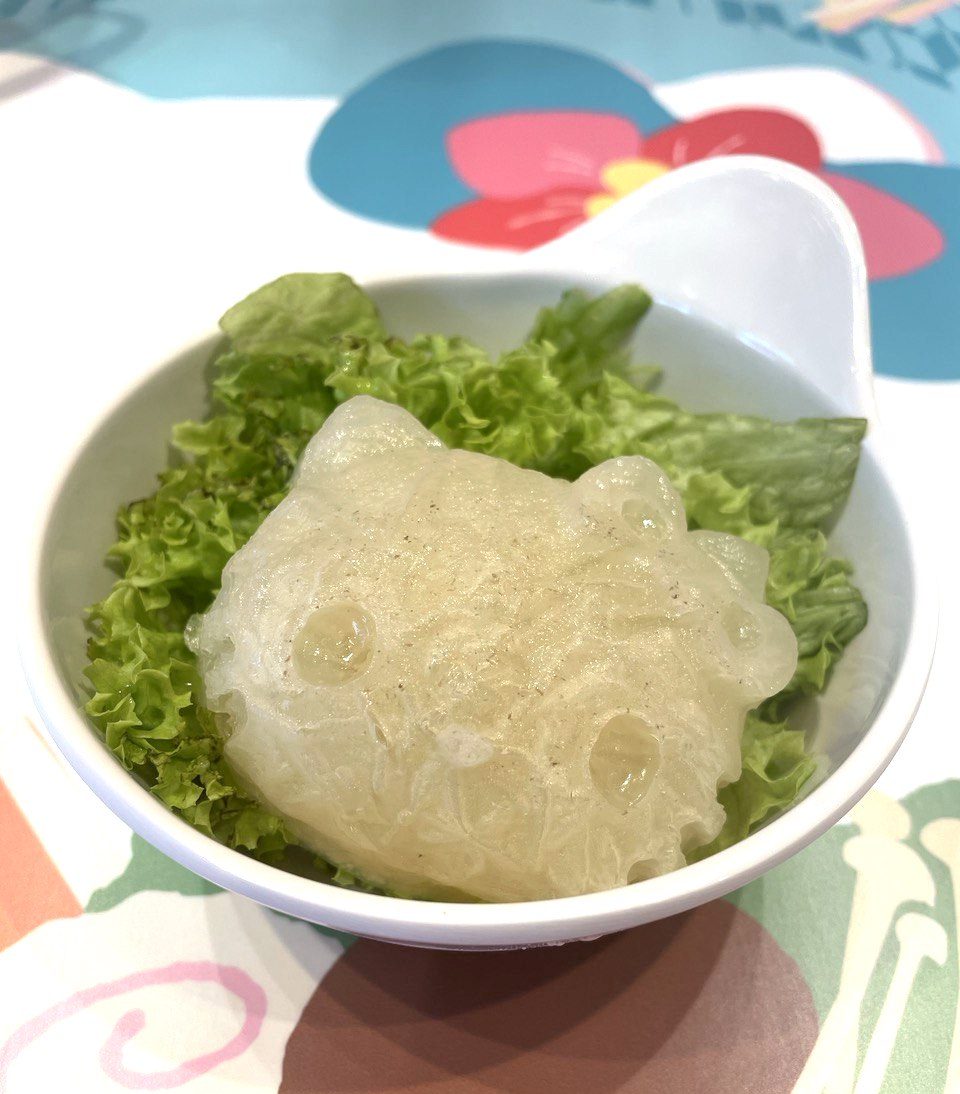 If you prefer a stronger tasting broth but still want the cute Hello Kitty collagen block, it's best to choose from the other nine soup bases and order the Beauty Collagen block separately (the S$6 top up remains even if you switch out the soup base).
Take all the shots you want before adding the collagen block into the boiling soup because it becomes unrecognisable quickly upon entering the pot.
Unlike the rice that is served in a cute Hello Kitty shape, complete with a ribbon, the beetroot noodles were far less Instagrammable, apart from its pink appearance. However, we quite like the chewiness of the noodles after it's been cooked in the soup.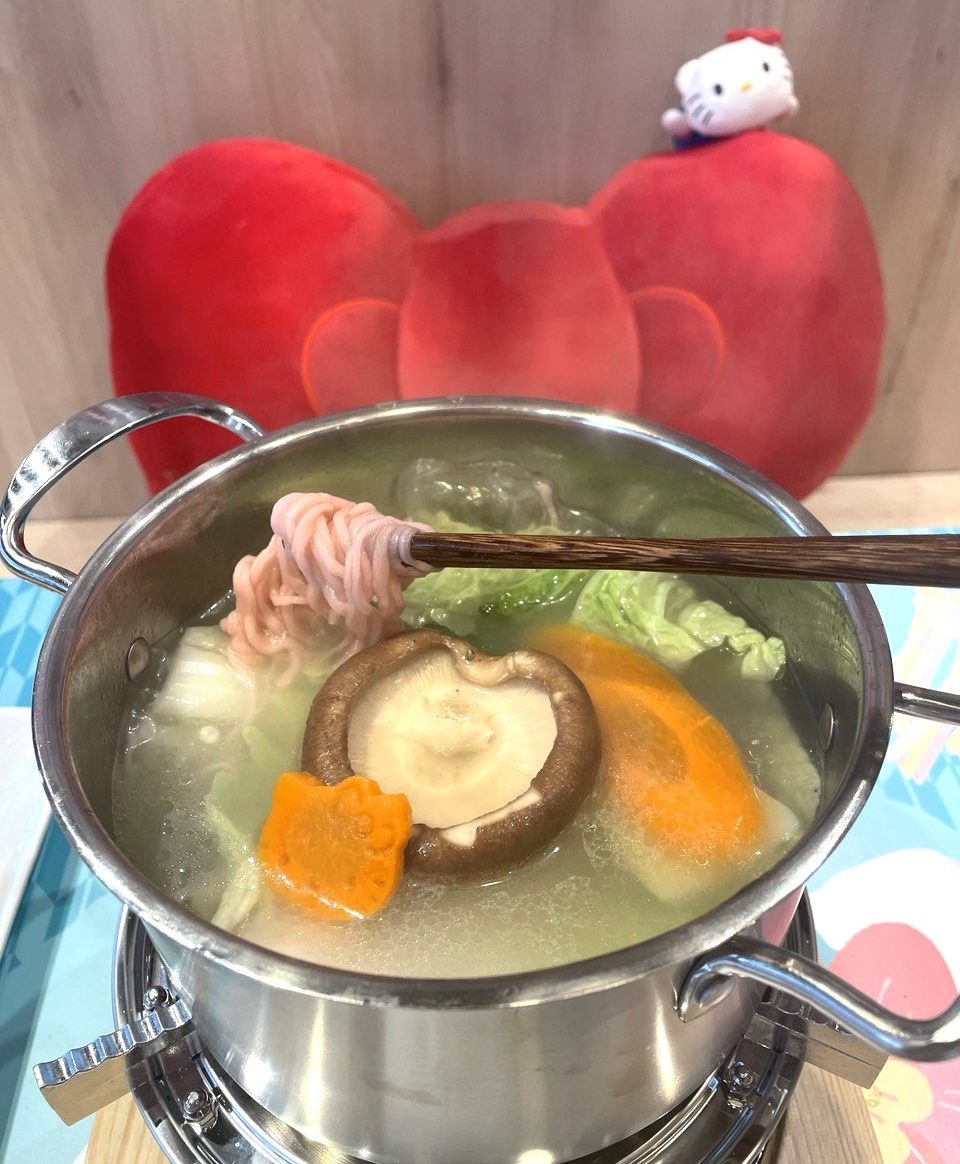 The six thinly-sliced rolls of Beef Short Rib cooked easily and tasted good when dipped in a sauce.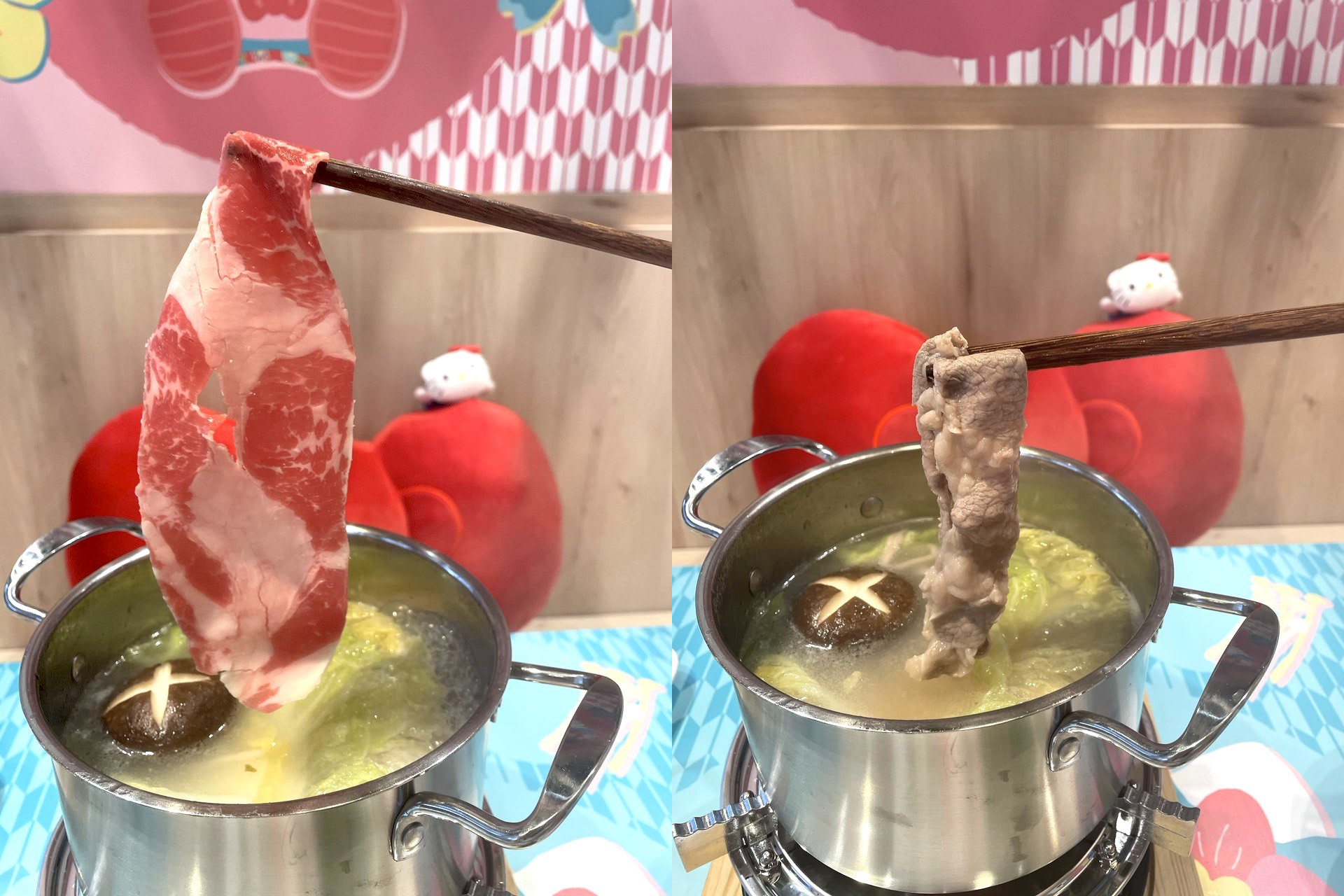 The Special QQ Mochi Rice Cake (S$8.90) was a lot smaller than we had expected.
It had a nice chew and preserved its shape even after it has been cooked in the pot, but did not taste much of anything so it's best to dip it in your preferred sauce before eating.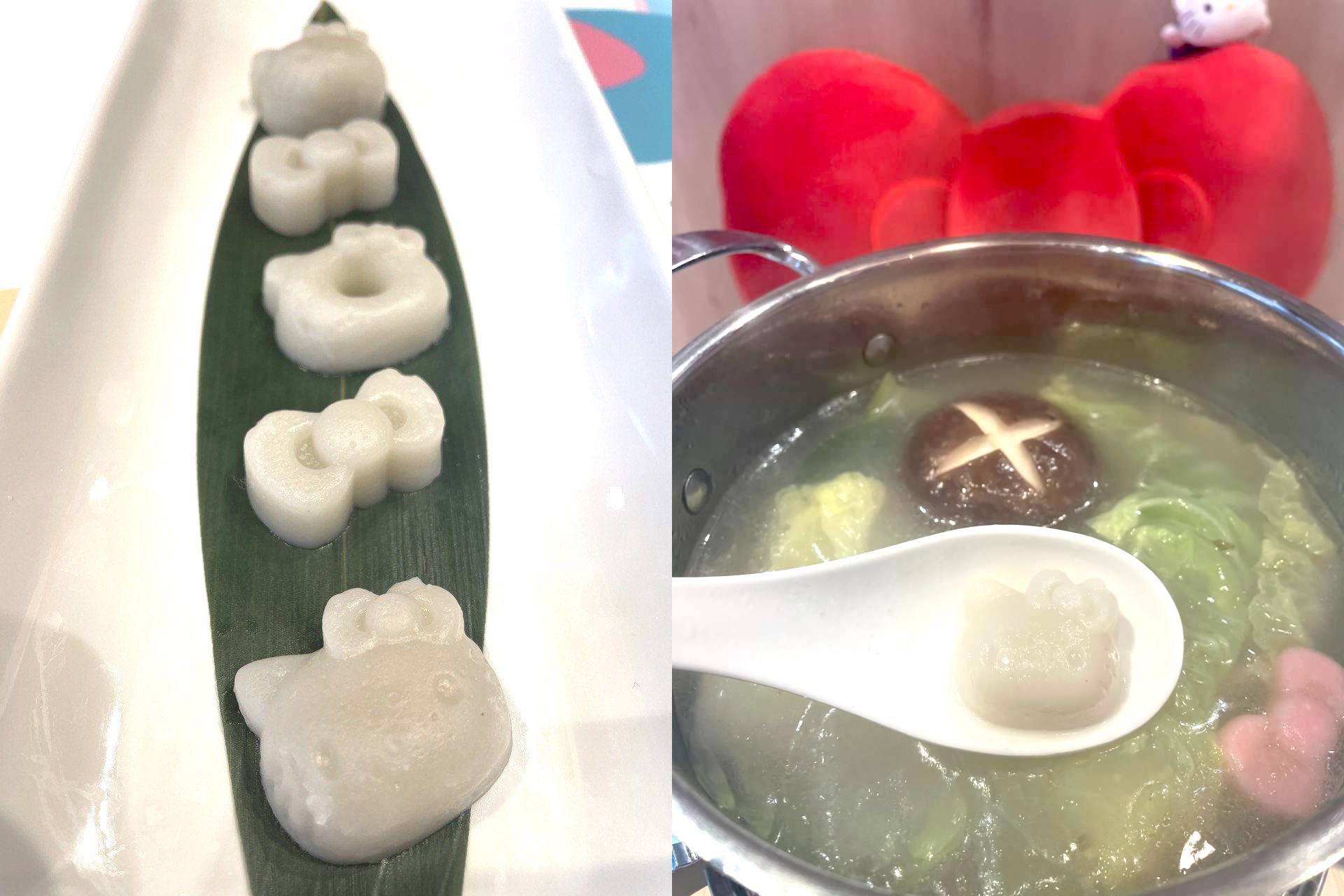 On the other hand, the Kawaii Hello Kitty Donut Fishcake (S$14.90) leaned on the saltier side, and also held their shape quite well in the pot.
Be careful when fishing it out from the pot though, as it's prone to falling apart. Very relatable.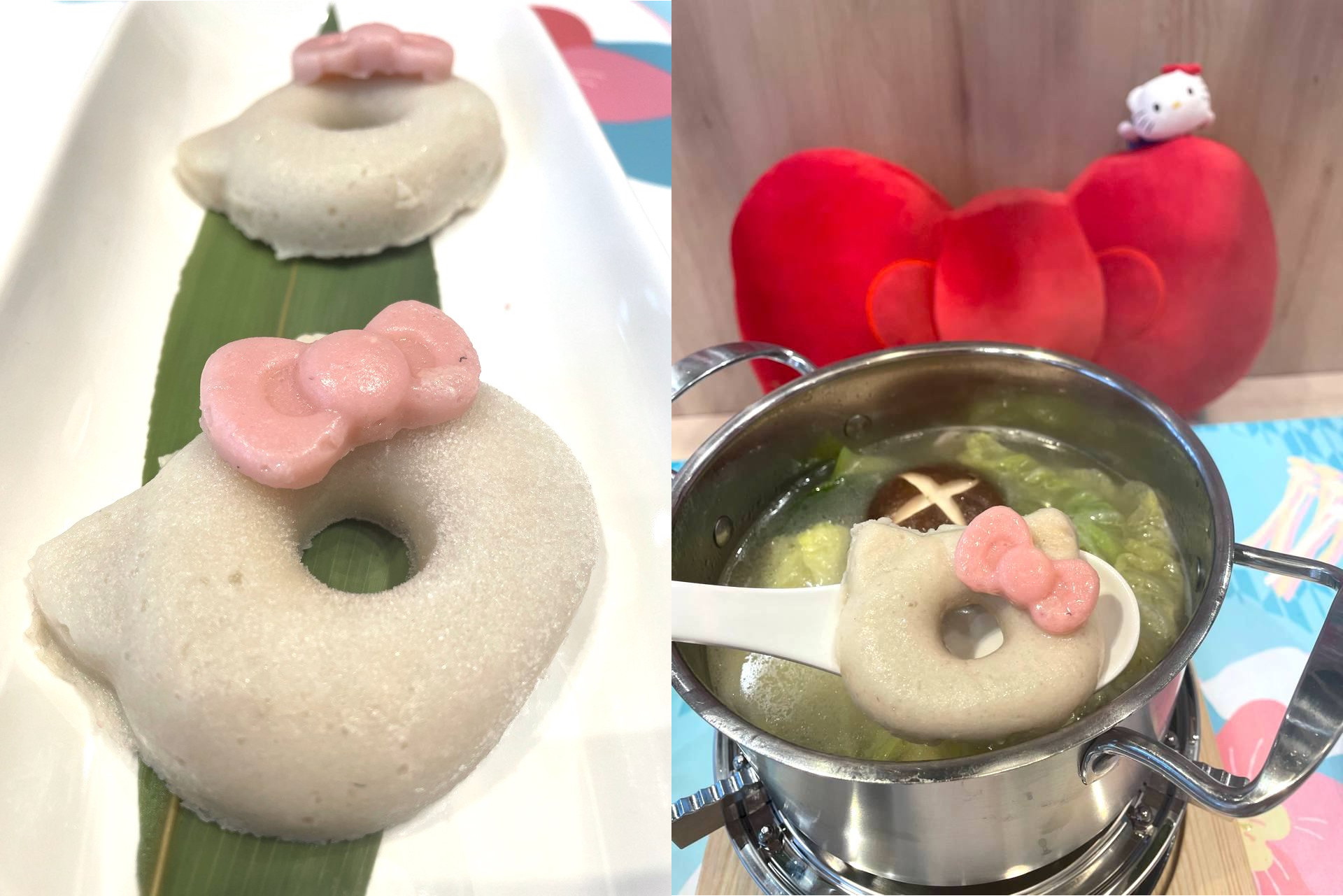 The Japanese Tamago (S$10.90) was also very small. It tasted sweet and moist with a charred taste that added some smokiness.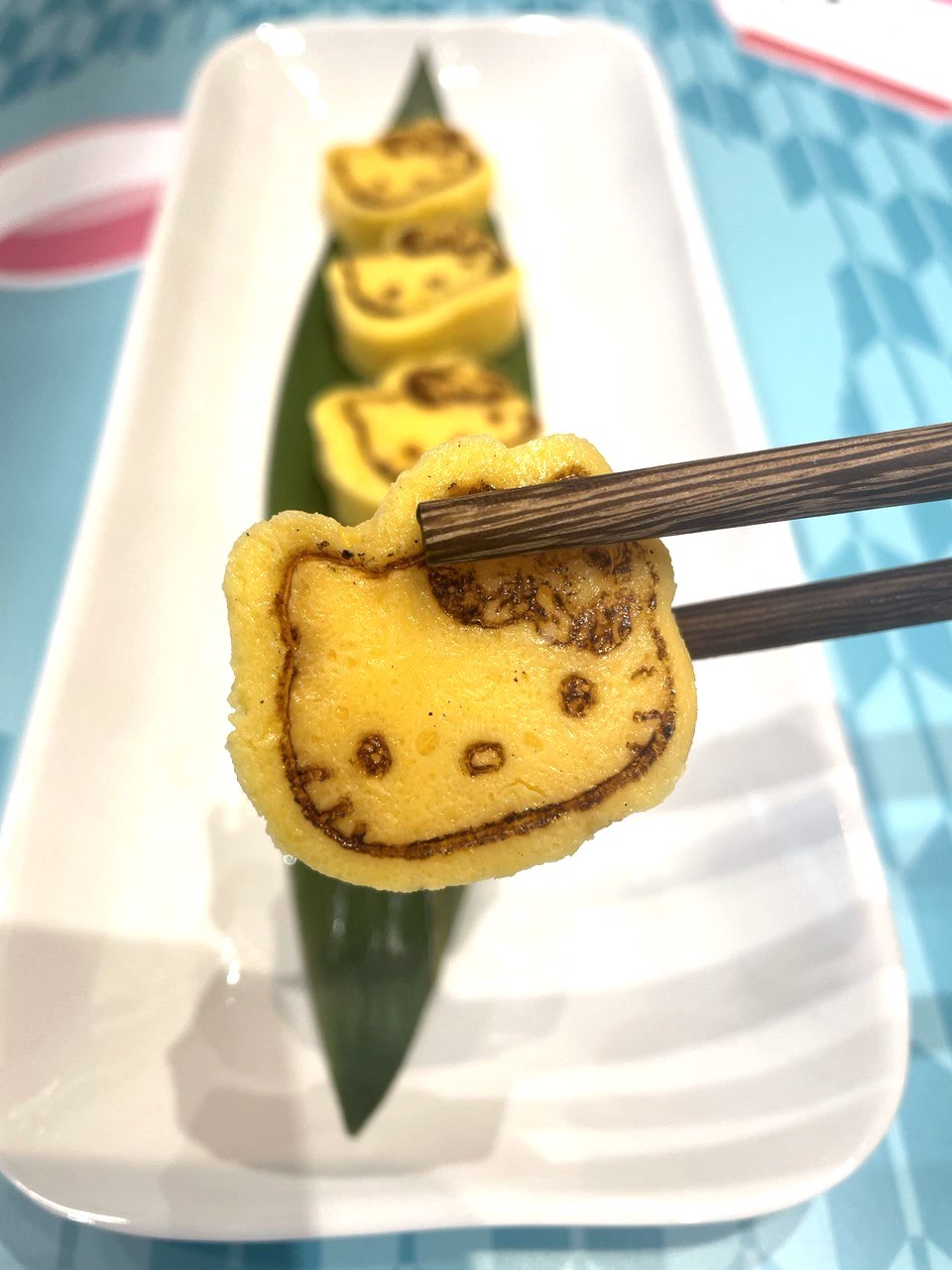 Drinks and desserts
We tried the Momo Watermelon Frappe (S$13.90) and Soursop Mint Frappe (S$13.90).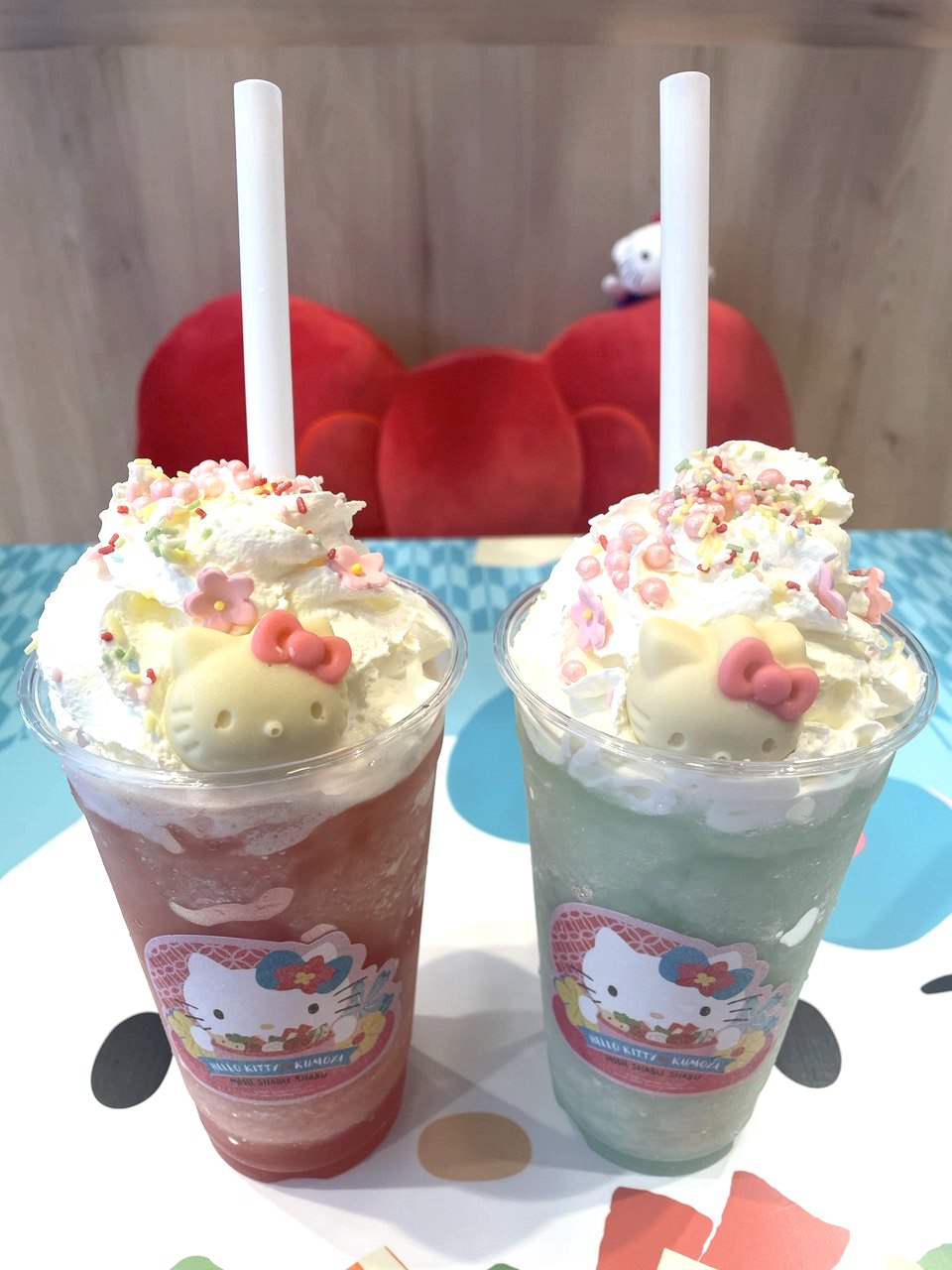 The Momo Watermelon Frappe actually tastes like a combination of peach and watermelon-flavoured candy, instead of a natural fruity taste.
But for some reason, the Soursop Mint Frappe had no hint of minty fragrance or taste, and bore a taste that reminded us of commercial iced lemon tea (read: not sour at all).
While we leaned more towards the Momo Watermelon Frappe, we're not sure the price tag is justified, even with the sprinkles and chocolate Hello Kitty on top.
For desserts, we chose the Hello Kitty Apple Mousse Cake (S$12.90) and Strawberry Swiss Roll (S$11.90)—both of which turned out smaller than expected.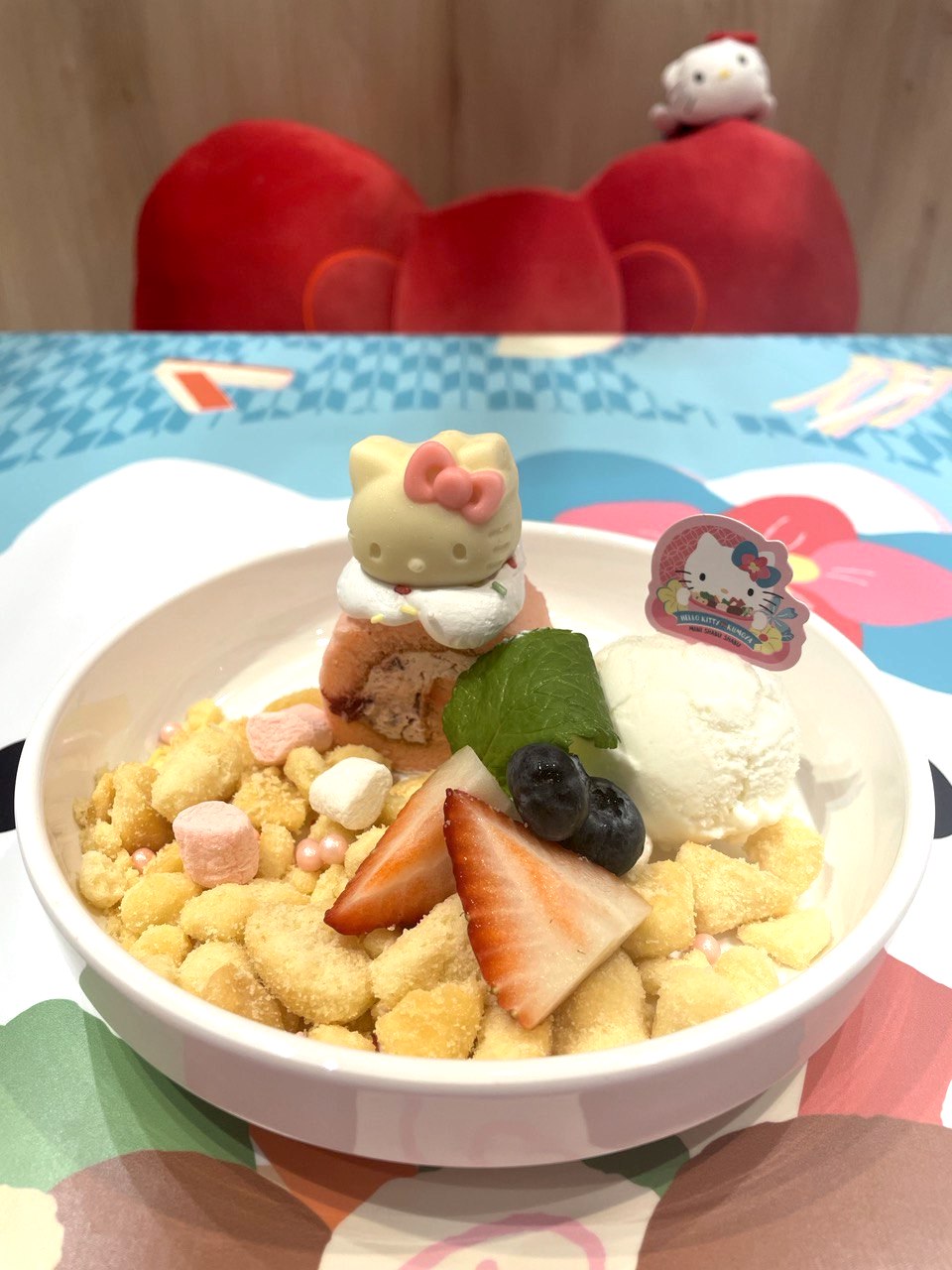 Adorned with same chocolate Hello Kitty in the frappes, the tiny slice of Swiss roll was as forgettable as the scoop of vanilla ice cream, perhaps due to its size. We would have preferred more fruit pieces over the biscuit bits and marshmallows.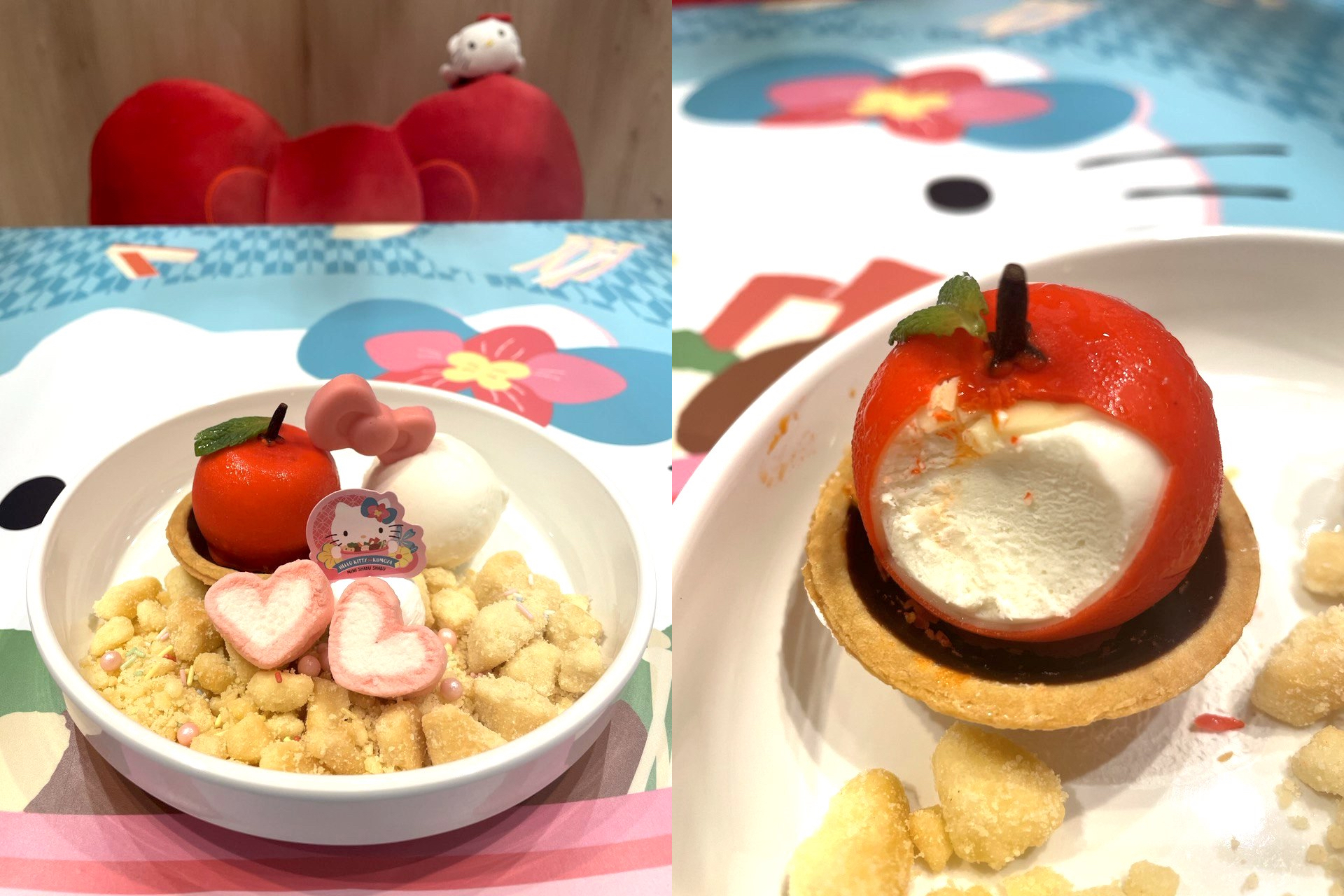 Despite the small size, the apple looked pretty impressive but its taste left more to be desired.
The outer shell was made of white chocolate while the mousse inside tasted similar to the vanilla ice cream it was served with, albeit with a different texture.
Although frankly, diners will most probably visit for the novelty and presentation, and not so much the food itself.
Verdict
The shabu shabu concept is quite timely since diners may gravitate towards soupy meals in light of the recent plummeting temperatures and downpours.
However, the combination of steep prices and small portions may make some think twice, unless you're a Hello Kitty fan or a parent looking to entertain your offspring.
We were told that seating capacity is around 30 to 35 pax.
Kumoya is not halal-certified but states that their menu does not contain pork, lard, or alcohol.
Dining time is limited to 90 minutes with a minimum spending of S$25 per person.
Prices stated are subject to seven per cent GST.
Reservations can be made online or via Kumoya's social media platforms.
For more information on their full menu, click here.
Hello Kitty Mini Shabu Shabu
Address: Kumoya @ Orchard Central, 181 Orchard Road, #04-08, Orchard Central, Singapore 238896
Opening hours: 11am to 9:30pm, daily. Last order at 8:30pm.
Read more
Free things here 📣❗️
Hi there! Are you a small-business owner of an existing/upcoming F&B concept/space in Singapore? Email us at [email protected] with more information (introduction, menu, photos etc.) on your business for potential editorial (free!) coverage.
While it is not possible for us to respond to each and every one of you due to our limited manpower, rest assured that each pitch will be carefully read through and considered.
See you in our inbox!
Top images by Karen Lui.
If you like what you read, follow us on Facebook, Instagram, Twitter and Telegram to get the latest updates.