Follow us on Telegram for the latest updates: https://t.me/mothershipsg
Kai Kai is now the sole breadwinner as he will be alone at the River Safari exhibit while Jia Jia goes on maternity leave after giving birth to a cub on Aug. 14.
This is the first cub from the couple after seven mating attempts since 2015.
The gender of the panda cub has not been determined yet, and will only be announced later.
A day after the cub was born, Kai Kai was seen chilling alone in the exhibit.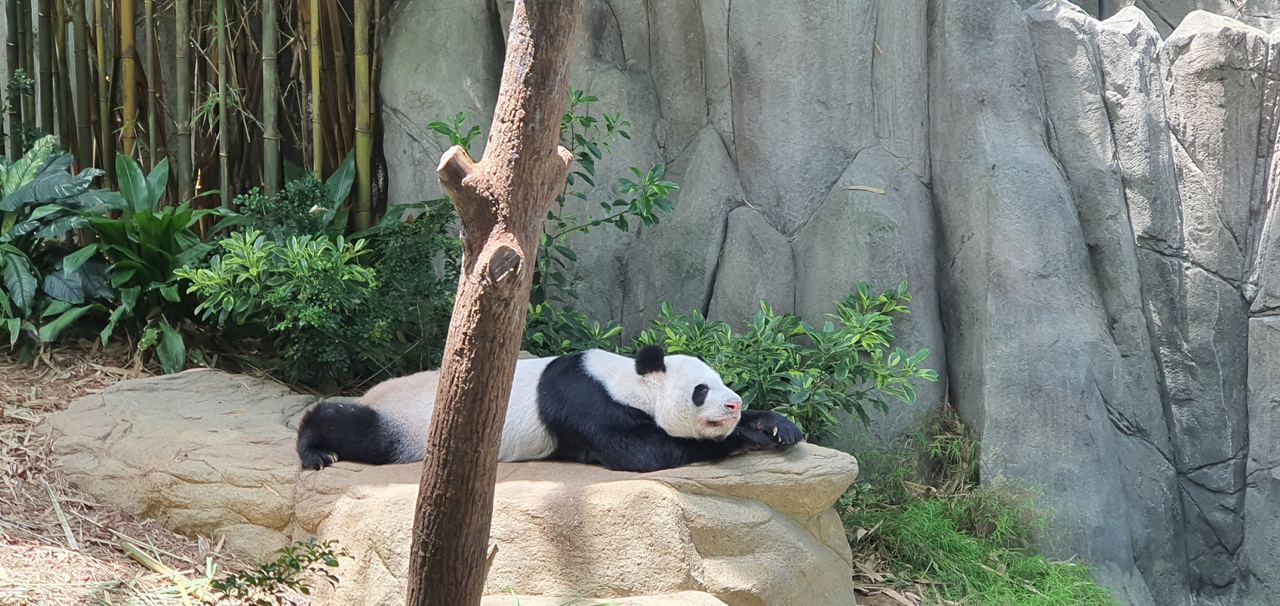 When Mothership reader James Tan visited this afternoon, the new dad was enjoying his afternoon nap.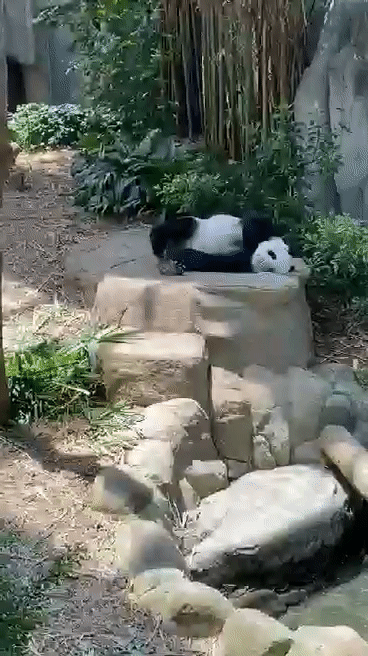 Those who are eager to see Jia Jia and the newborn, however, may have to wait for a while.
Wildlife Reserves Singapore (WRS) said that they are providing support to the first-time mum in raising her newborn cub.
It is unsure how long Jia Jia will be away to care for its newborn.
Pandas are dependent on their mothers for the first few months and are fully weaned at eight to nine months, according to WWF.
Most pandas will leave their mothers at around 18 months.
The newborn's public debut will likely take a few months, if not more.
Panda cub Xiao Qi Ji made his debut at around nine months old at Smithsonian National Zoo in the U.S., while Ueno Zoo's panda cub Xiang Xiang debuted at six months old.

Top image by James Tan
If you like what you read, follow us on Facebook, Instagram, Twitter and Telegram to get the latest updates.