Follow us on Telegram for the latest updates: https://t.me/mothershipsg
You may have spotted Major Muhammad Iskandar Dzulfadhli Bin Abdul Rahman during the Republic of Singapore Air Force (RSAF) aerial segment at the NDP 2021 yesterday (August 21).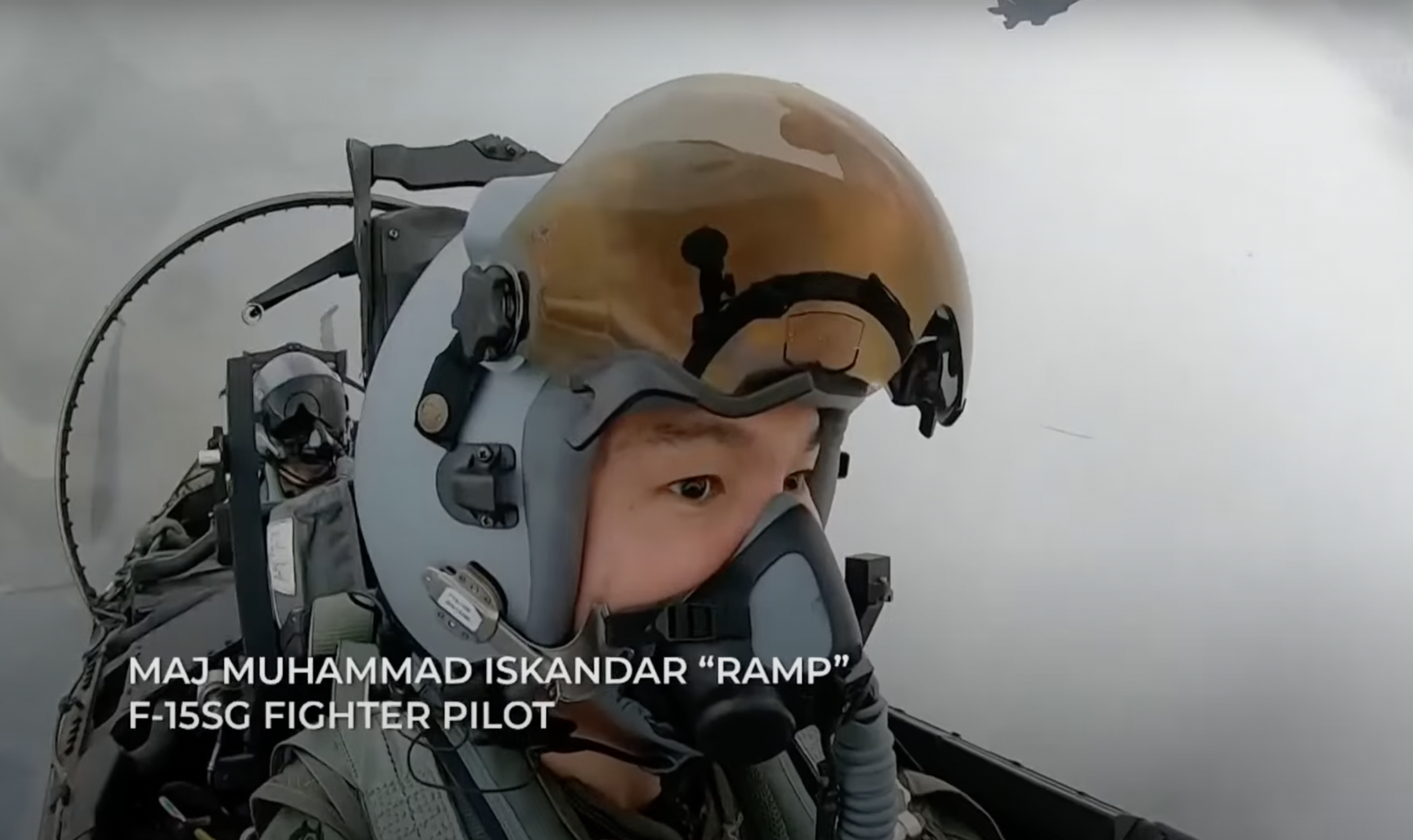 Iskandar was one of the pilots flying the F-15SG fighter aircraft. Another pilot who was featured in the broadcast was Major Yip Chuang Syn.
Iskandar participated in the Muscle Climb and Bomb Burst aerial manoeuvres while Yip performed the High-G Turn aerial manoeuvre.
Iskandar also participated in the National Day Ceremonial Parade at the [email protected] Bay that was held earlier on August 9.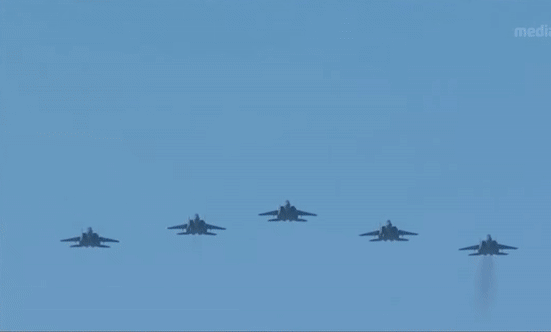 On August 9, five F-15SGs performed the Bomb Burst manoeuvre before six of them flew in delta formation across the heartlands of Singapore.
The year marks the
second time
 that Iskandar has participated in the NDP.
The 33-year-old first participated in the SG50 NDP in 2015 that featured 50 aircrafts.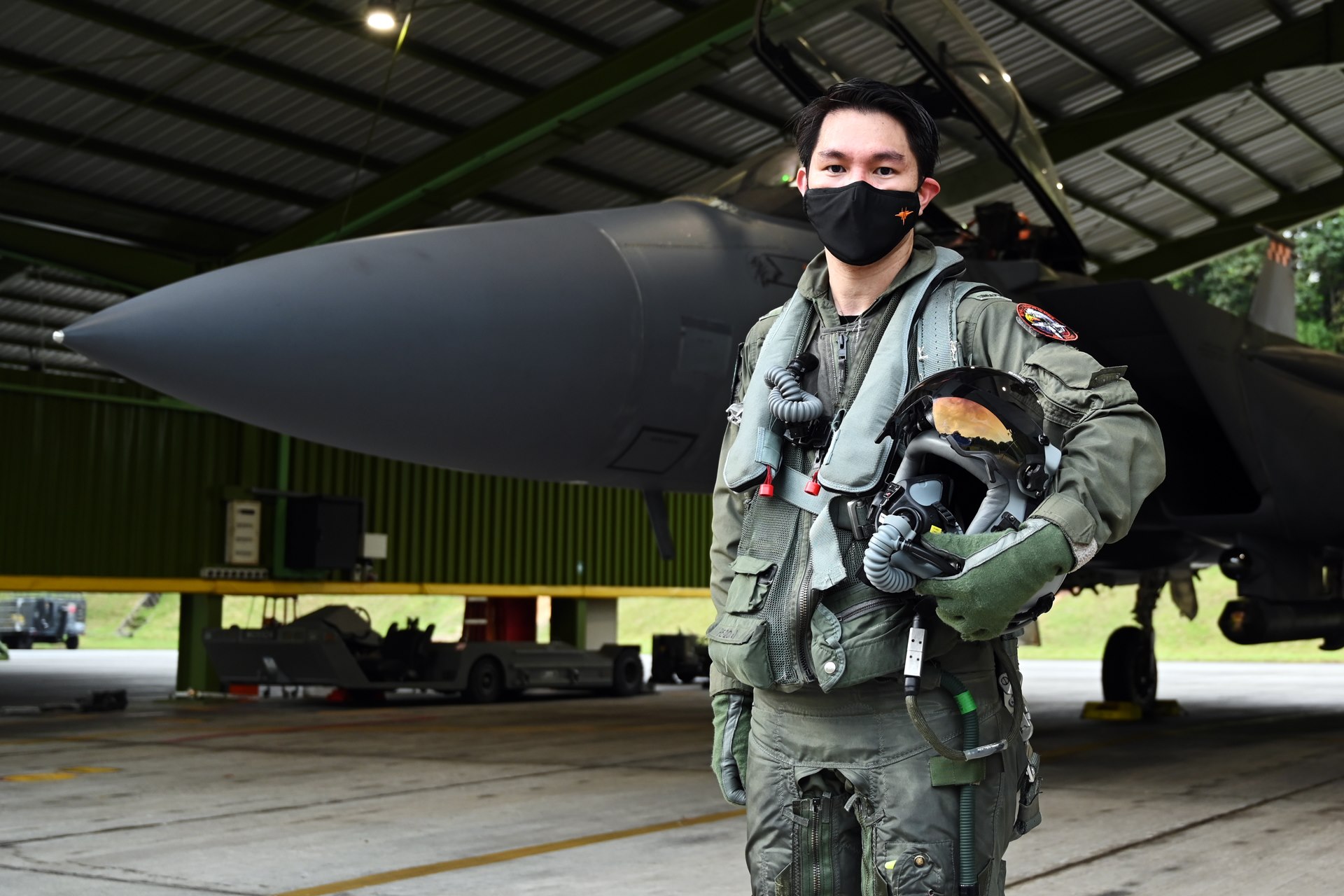 Top graduate of OCS cohort
Iskandar first joined the RSAF in 2008, according to MINDEF.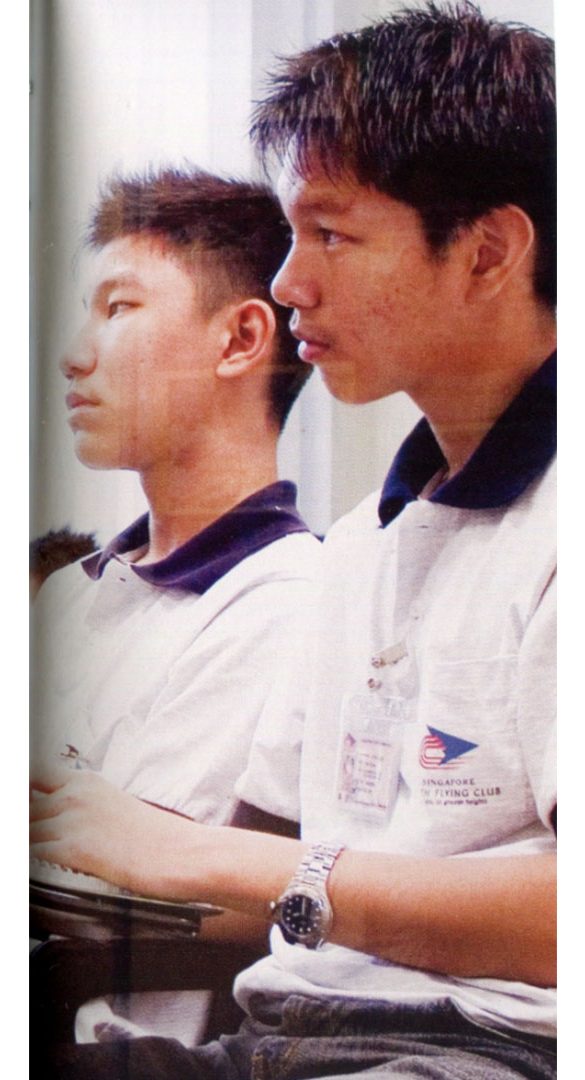 Some of his achievements include emerging top graduate of his cohort in the Officer Cadet School (OCS), in his Basic Wings Course (BWC) in Australia, and at the North Atlantic Treaty Organisation (NATO) Flying Training Centre in Canada (NFTC).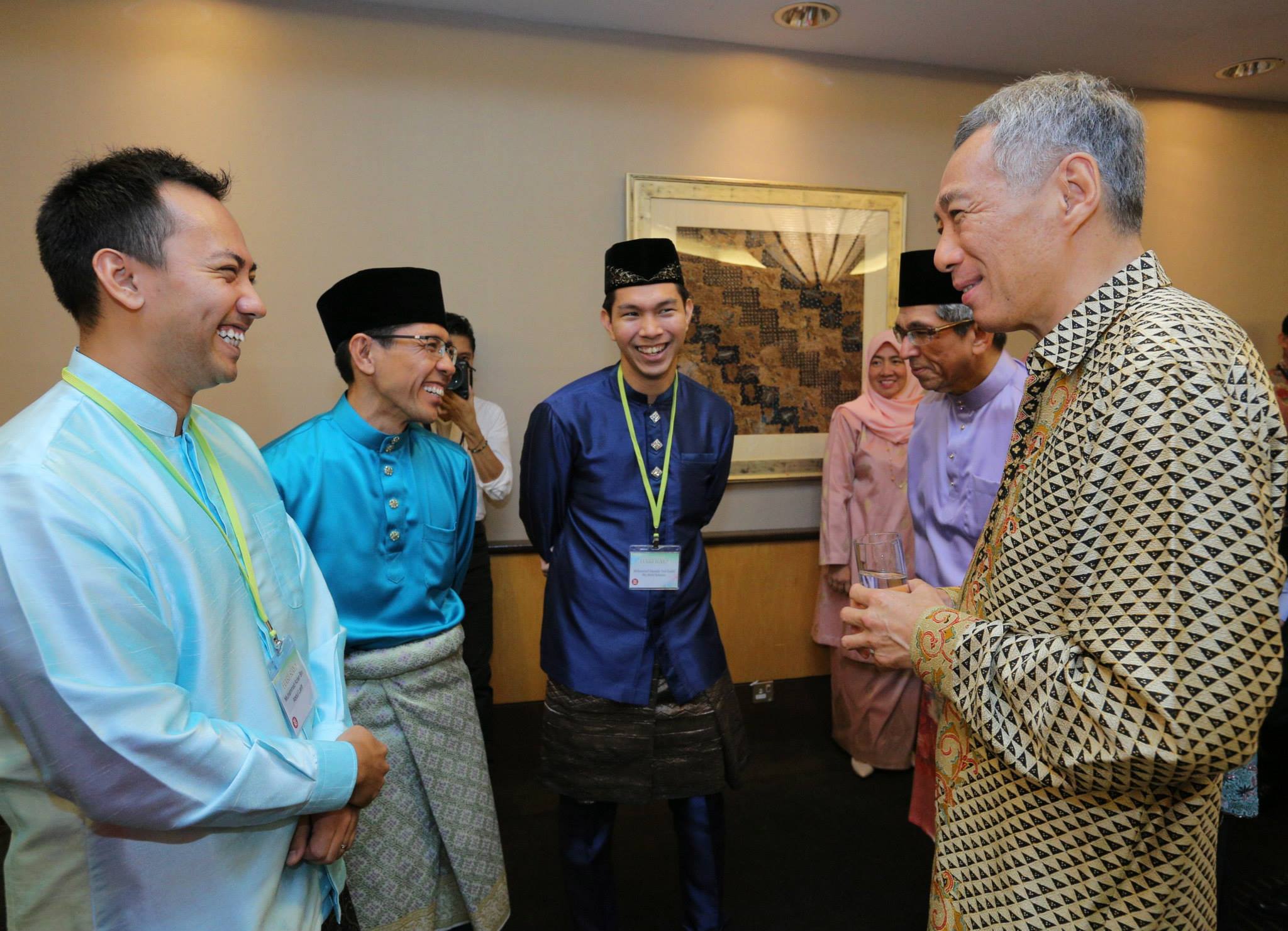 He received the 144 Squadron's Best Fighter Pilot Award from the RSAF Fighter Group in 2012.
As a recipient of the SAF Academic Scholarship, Iskandar graduated with a First Class B.A. (Honours) in Political Science with International Relations at the University of British Columbia in Canada, according to Pioneer.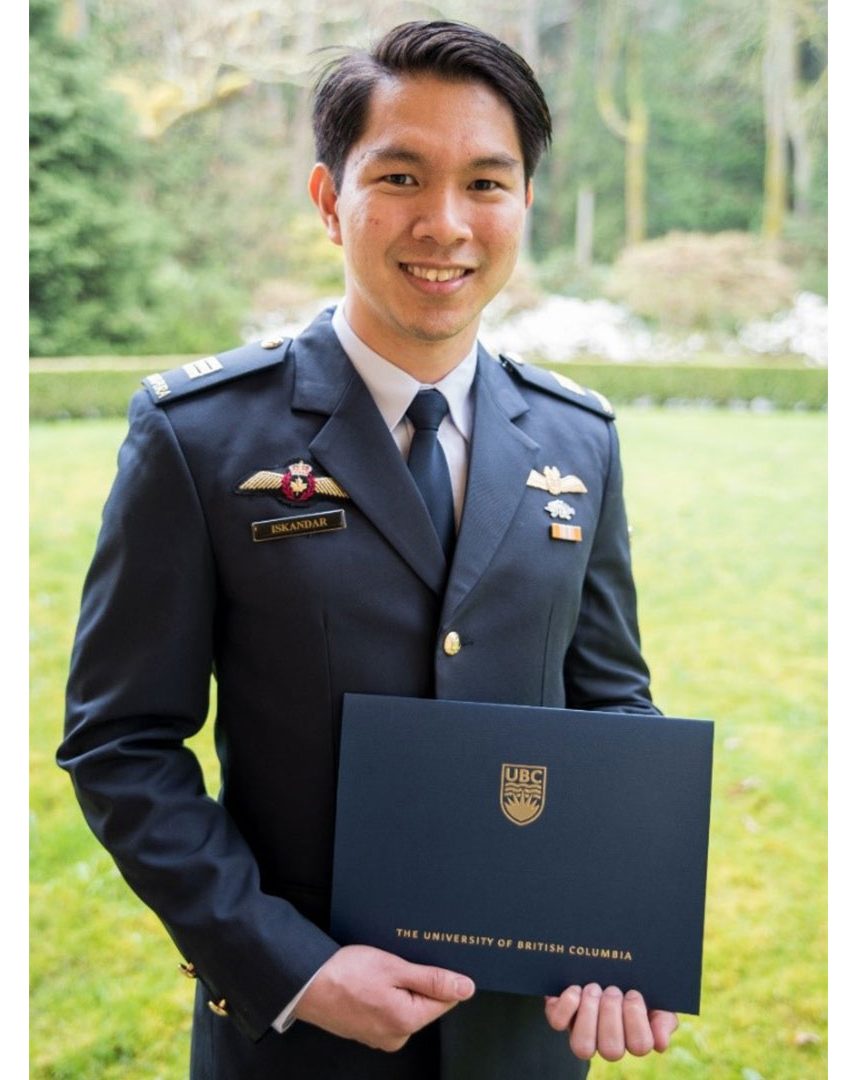 The SAF scholar was also one of the top graduates in his university cohort, clinching two of the university's most prestigious scholarships - the UBC Premier Undergraduate UBC Premier Undergraduate (John H. Mitchell Memorial) Scholarship and Wesbrook Scholarship as the first recipient from an ASEAN country.
He pursued a Master's degree in Public Policy at the University of Oxford, as a recipient of the SAF Overseas Masters Sponsorship and the University of Oxford Scholarship.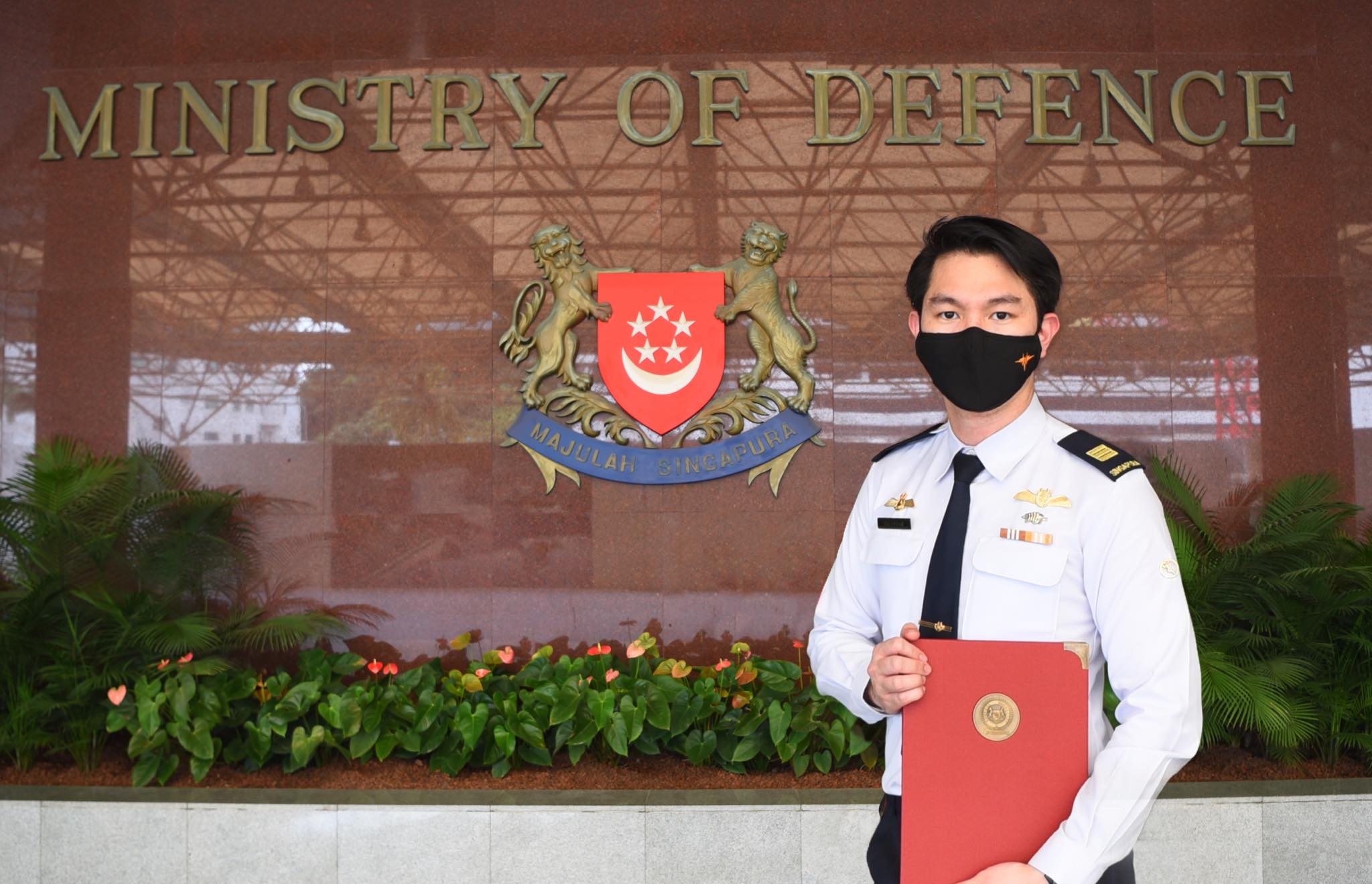 Top images via NDPeeps' YouTube channel and RSAF/MINDEF
More from NDP 2021
Follow and listen to our podcast here
If you like what you read, follow us on Facebook, Instagram, Twitter and Telegram to get the latest updates.