Follow us on Telegram for the latest updates: https://t.me/mothershipsg
In February 2020, Priya Madan Mohan left her job as a senior finance executive, in the hopes of taking a year-long break after decades of working in the fast-paced industry.
Just two months later however, she found herself working full-time again, ensuring that meals were sent, three times a day, to over 10,000 workers in dormitories across the island.
Priya is the founder of Dorm Mums: a group of volunteers who made it their mission to improve the lives of foreign workers, who are often overlooked in Singapore.
Many workers were in need of meals when quarantined
In April 2020, there was a sudden spike in Covid-19 cases, many of which were linked to large foreign worker dormitories.
Those who lived in dorms with confirmed Covid-19 cases were quickly quarantined, and all dormitories were placed under isolation by mid-April.
Having been volunteering with projects supporting migrant workers since 2018, Priya reached out to some of the workers she knew, trying to understand their situation within the dorms.
She soon realised that many workers were not getting their meals because the sudden isolation of dorms had led to employers and dorm operators alike scrambling to provide meals on short notice.
Before Covid-19, larger dorms engaged caterers to provide meals, while workers in many smaller dorms often cooked their own food, or purchased meals from nearby coffeeshops.
While employers were expected to provide meals to their own workers, the issue is complicated by the fact that many did not know where their workers lived.
Companies who hire a large number of workers would often ensure that their workers live in the same dorm, in order to make operations more efficient, so they naturally know where they live.
On the other hand, for employers who hire a small number of workers, their workers are scattered across the island, making it difficult for them to arrange for the delivery of meals to multiple locations.
Some employers who provide workers a housing budget and allow them to choose their own accommodation may not even know where their workers live, leaving them unable to arrange for meals in time.
Priya offered to lead the efforts to help the workers full-time
"When I was talking to them, I realised that I could support. They are dealing with something much bigger, and every day is in crisis mode due to the uncertain situation," she said.
She then offered her services to the Hope Initiative Alliance (HIA), volunteering to personally coordinate ongoing efforts to provide the workers with food.
Although they initially warned her that the situation was dire, and that the job would require a lot of commitment, she assured them that she was happy to give her time for free.
Best of all, Priya could tap on a group of around 50 volunteers, many of whom had volunteered with her over the last two years.
Priya would insist on ensuring that each worker was fed
The logistics needed to deliver meals to over 10,000 workers located in various dormitories around Singapore on a daily basis was not easy.
Miscommunication was rife, as Priya and her volunteers needed to liaise between the workers, the dorm operators, as well as the authorities.
Any mistakes in the delivery had to be rectified on the spot.
For example, the group might deliver 100 meals to a particular dormitory, only to realise that there were actually 120 workers on site.
This could be because the supervisor gave them the wrong number of workers, or that new workers have been sent to the dorm, without Priya knowing.
While delivering an extra 20 meals would be extremely troublesome, Priya would insist on making it happen, as the workers couldn't simply leave their dorms to procure their own food.
"You just imagine the situation: you're in a dorm, you're scared, and your meal is not coming," she said.
Priya also made it known to the workers that they could contact her at any time, and she would respond, giving them more confidence during that uneasy period.
She and the rest of the volunteers would personally call and check if the meals had been delivered, and ask the workers for feedback on the food.
Beyond just delivering food, Priya and her volunteers also lent a listening ear to the workers whenever they could, to address their concerns.
They eventually came to be known as the "Dorm Mums", as most of them were women, and they treated the workers like their own children.
When I jokingly asked Priya whether there were any "Dorm Dads", she told me that they do have several male volunteers.
In particular, she praised the efforts of a certain Pastor Sam, who she called a "hero" and "Dad" to all the workers.
At its peak, the group delivered to almost 300 different dorms daily, and has delivered more than a million meals to workers to date.
Was taught from a young age to share
Priya shared that her desire to help the less fortunate around her stemmed from her upbringing.
Having seen the effects of poverty during her childhood years in Chennai, India, sharing what the family had with the less fortunate came naturally to her.
"We were always taught to share, to give, to always look out for somebody else. Sharing was just part of our lives," said Priya.
When she moved to Singapore, she initially thought of the country as a "place of plenty", and had the impression that everyone in Singapore had more than enough for themselves.
However, she soon came to realise that this was not always true.
In 2018, she met a group of foreign workers near her condominium labouring under the hot sun, despite the fact that it was Deepavali, a holiday commonly celebrated by many workers.
Wanting to brighten their day, Priya offered to cook for them, and promptly delivered home-cooked meals to all 15 of them soon after.
Emboldened by her success, she soon began doing even more.
She organised a Christmas gift drive at her workplace in 2018, and collected enough gifts for 450 workers.
She also began organising charity drives in the community, collecting water bottles, gifts and clothes for distribution.
Priya was motivated by the reactions she received from the workers, who were often overjoyed at receiving the simplest of gifts from the local volunteers.
"The workers were so grateful, you feel so happy and inspired. It's a small gesture, they're happy, let's try to do more."
Giving workers cupcakes to lift their spirits
Today, the workers are no longer in a state of lockdown, and they have been able to go back to work, but there's still plenty more to do for the Dorm Mums.
Migrant workers are still not allowed to leave their dorms outside of work purposes, and for many of them, spending day after day confined within a small space has taken a toll on their mental health.
Hence, the Dorm Mums took it upon themselves to support the workers.
For example, they engage caterers to provide the workers with special meals that include more chicken or lamb from time to time, hoping to lift their spirits.
Priya has also organised a weekly donation drive, where volunteers bake cookies and cupcakes, and the Dorm Mums arrange for them to be sent to the dorms as a little treat.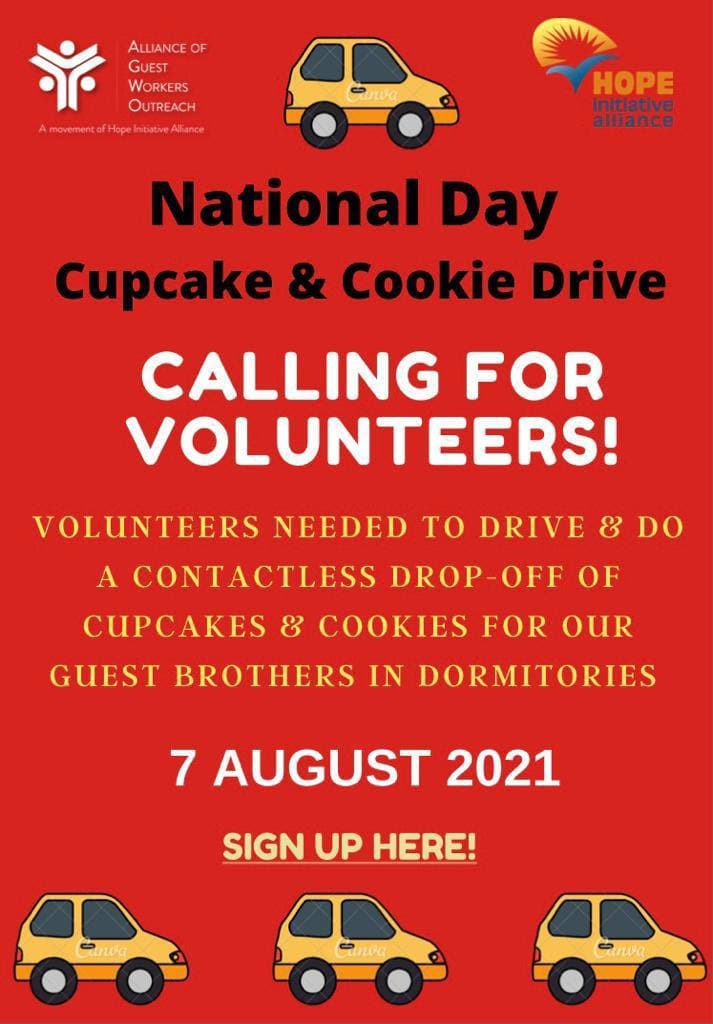 According to Priya, the response from the public has been very heart-warming.
Many have started doing this as a sort of family activity, baking cupcakes together with their children.
And of course, if the workers need a listening ear, Priya or any of the Dorm Mums are available to hear them out.
Priya wanted to make the dorms more comfortable
With the workers forced to spend most of their free-time within the dorms, Priya has also set out to make the dorms a little more liveable, one dorm at a time.
"You and I, we sit in our living room with our family, we watch TV, we chat with each other, or play a game. That's the only thing that keeps us going during a lockdown. So I was thinking, can we do it in a dorm?"
To achieve this, she solicited carpets, couches and computers to spruce up a rest corners in several dormitories, creating a cosy and homely environment for the workers.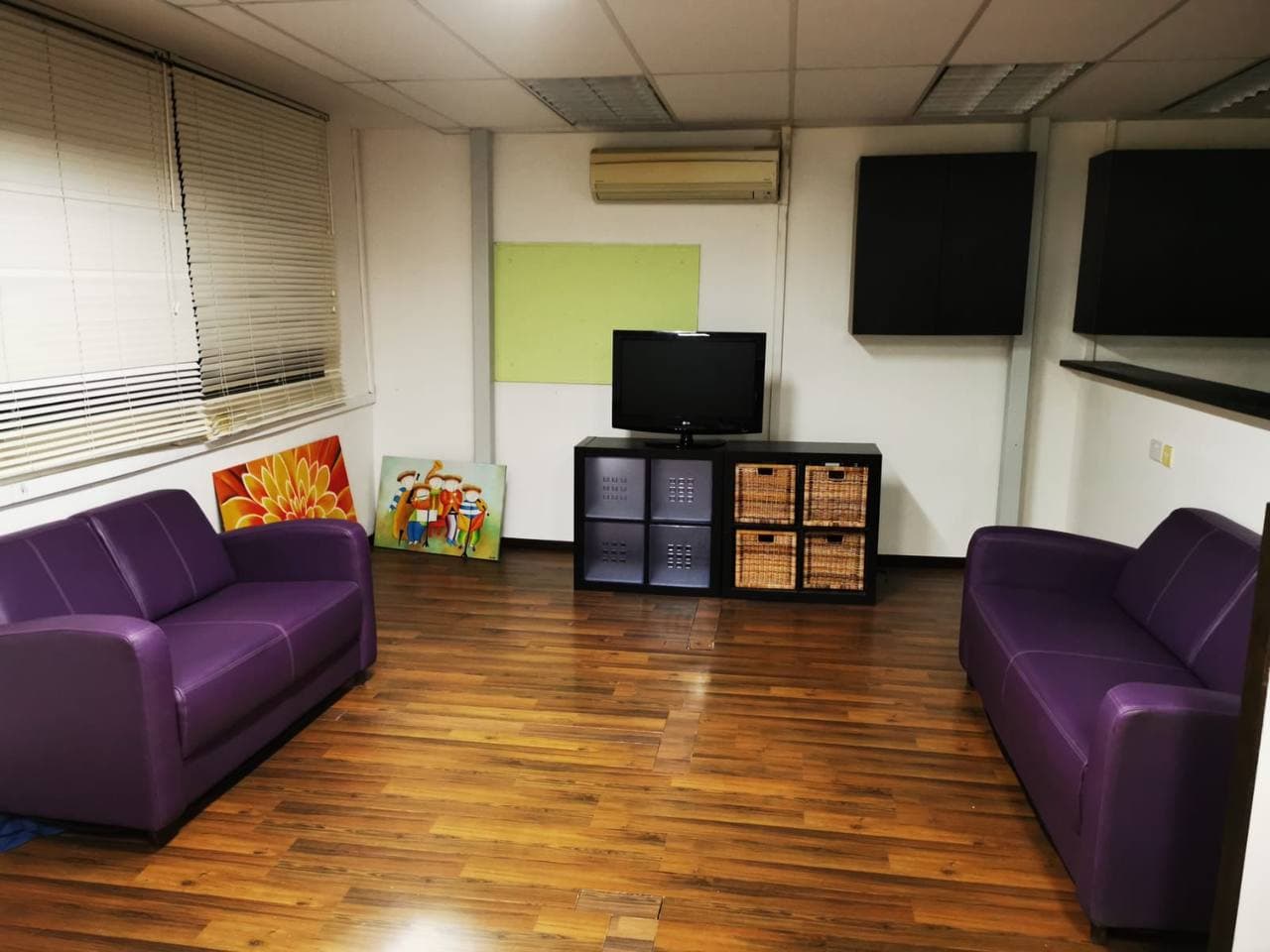 Naturally, due to Covid-19 restrictions, workers are not allowed to congregate in big groups, but Priya revealed that the workers still enjoy the rest area very much, as it provides them a comfortable space to call their family, or to chit-chat with each other in small groups.
It may seem like a small thing, but for the workers who have so little, every bit matters.
The workers were really proud of their rest area
Several weeks ago, Priya brought me on a tour of one of the dormitories, where she proudly showed me the rest area that was set up by the Dorm Mums.
It was a simple set-up: A few couches along with tables and chairs that wouldn't be out of place in my own living room.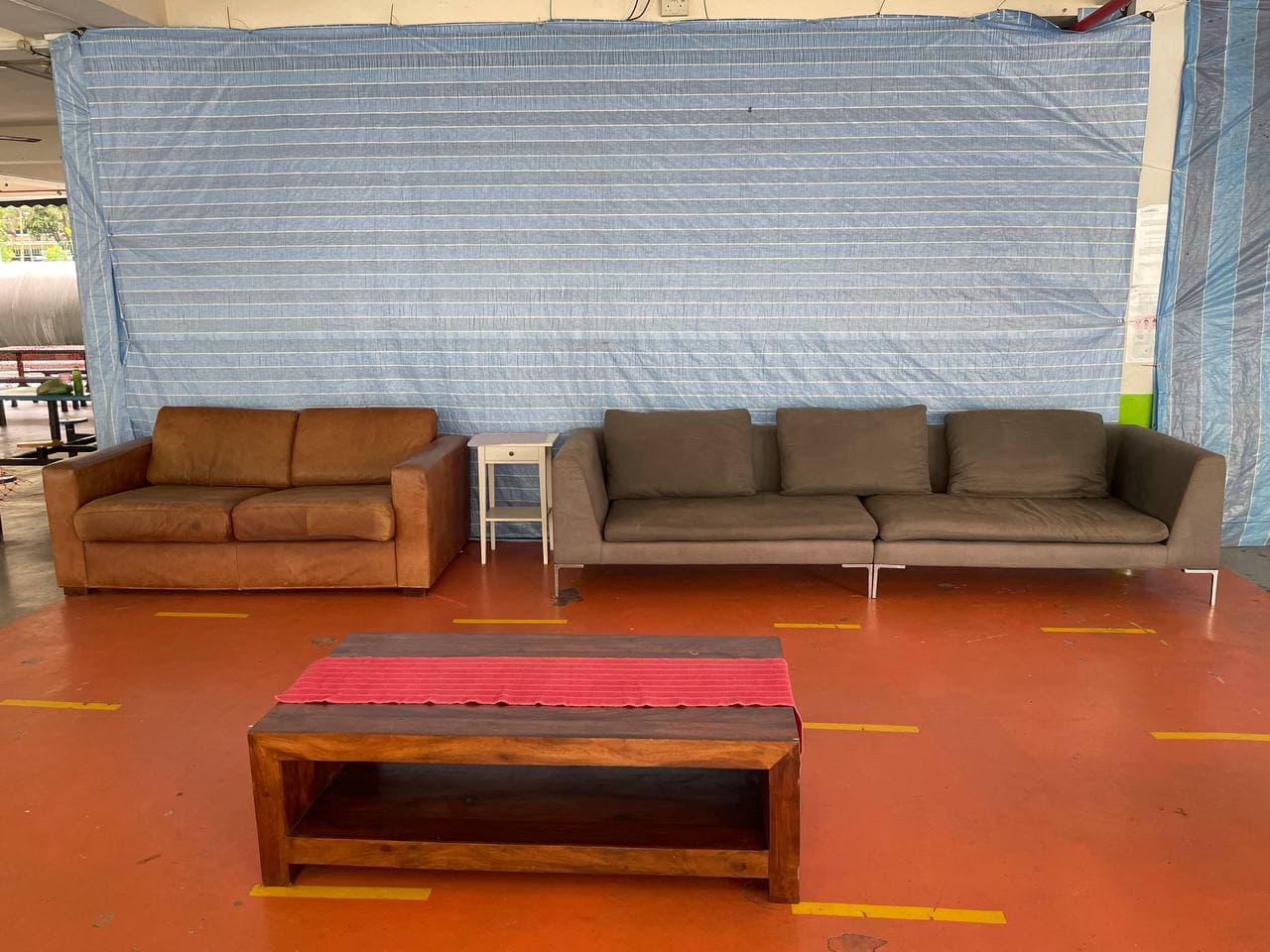 To be honest, the area stuck out like a sore thumb, but perhaps that was the intended effect: It was an oasis of rest and relaxation, within the dorm itself.
The workers I met were certainly pleased with it; when I wanted to take a photo, they insisted on adjusting the couches and cushions ever so slightly, hoping to show their beloved space in a better light.
They revealed that the area was more well-used when groups of eight were allowed to congregate under slightly more relaxed Covid-19 regulations last year, though the rest area is understandably more empty these days.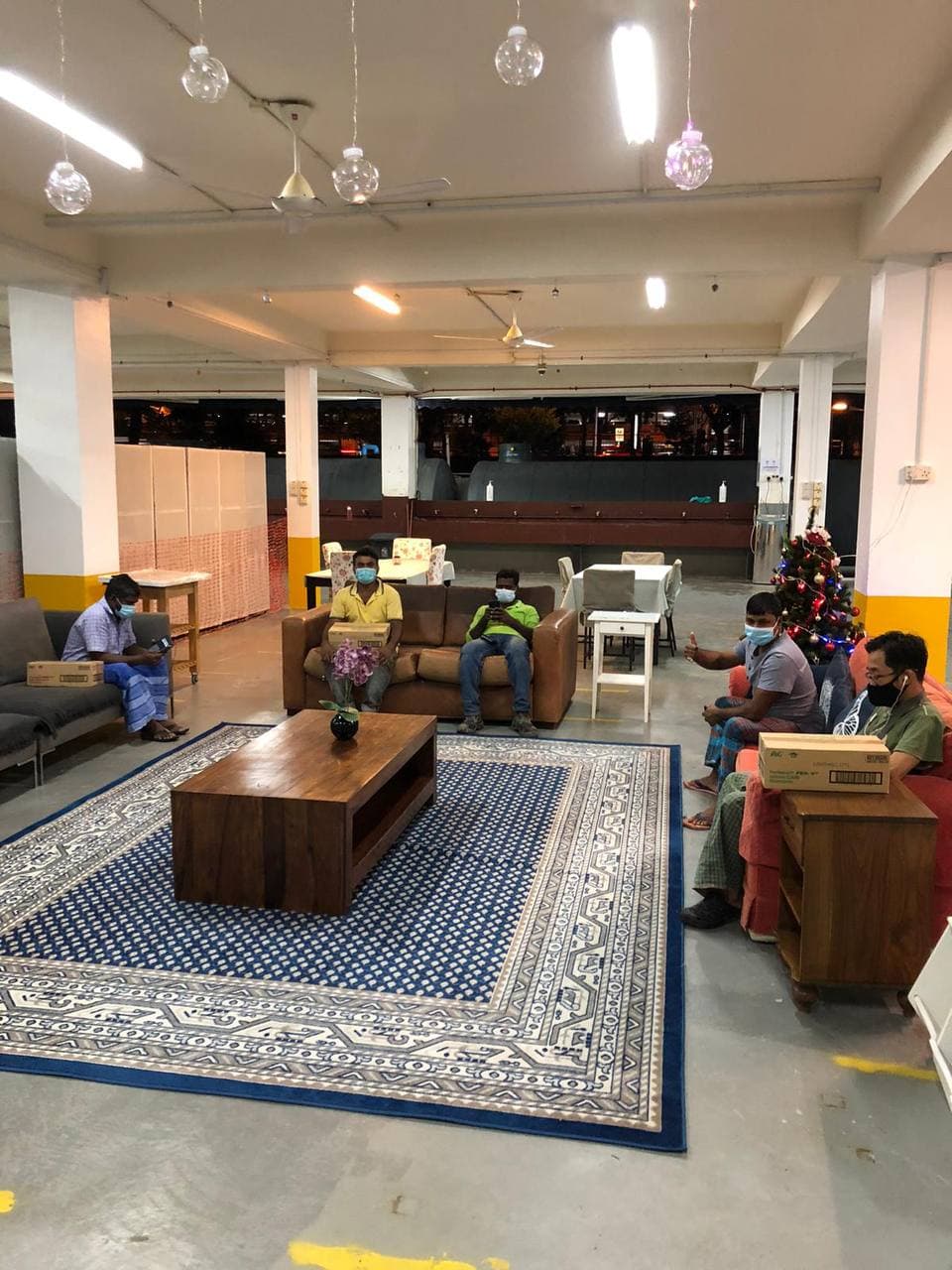 More of the Dorm Mums' contributions could be found around the dorm as well, such as a basketball hoop, which was donated by a kind member of the public.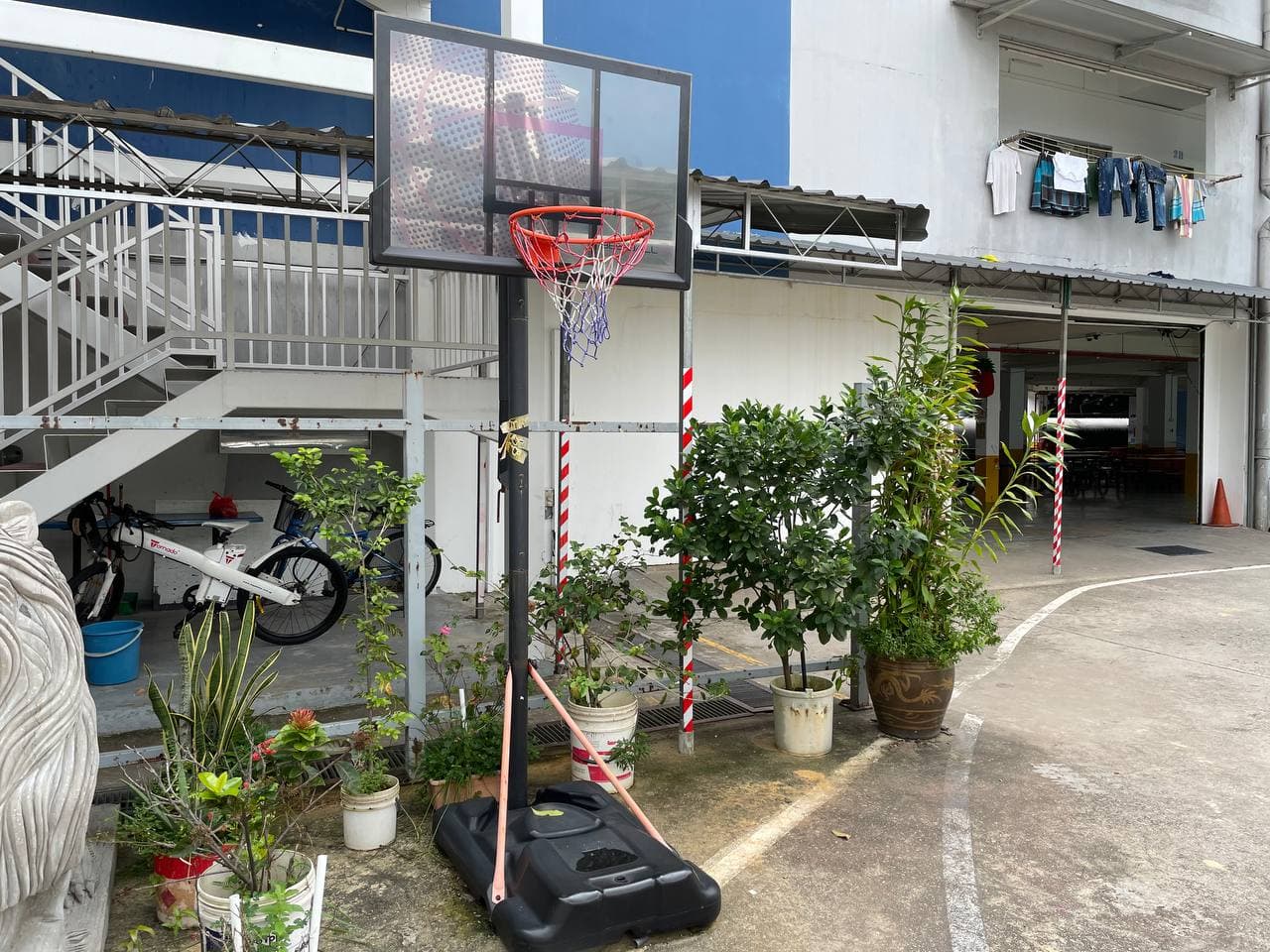 One of the workers told me excitedly that playing basketball is one of his favourite activities during this Covid-19 period, given that they aren't allowed to go out.
"Last time, nothing we can do. Now, we can play the basketball, the football, the badminton. We are so happy," he said.
Future of Dorm Mums
The work of Priya and the Dorm Mums has continued to evolve over the last year.
Priya explained that the organisation's young volunteers have been planning a number of digital literacy courses which aim to equip the workers with new skills during their free time.
With the scale of the Dorm Mums operation growing, she is less able to handle everything, and often has to delegate work to trusted volunteers.
This, of course, also means that she has been increasingly less able to interact directly with the workers.
"Some of the dorm brothers will call me and say, 'Ma'am, you never called for so long, why?' There are so many to call, how do I call them everyday?" she recalled while laughing heartily.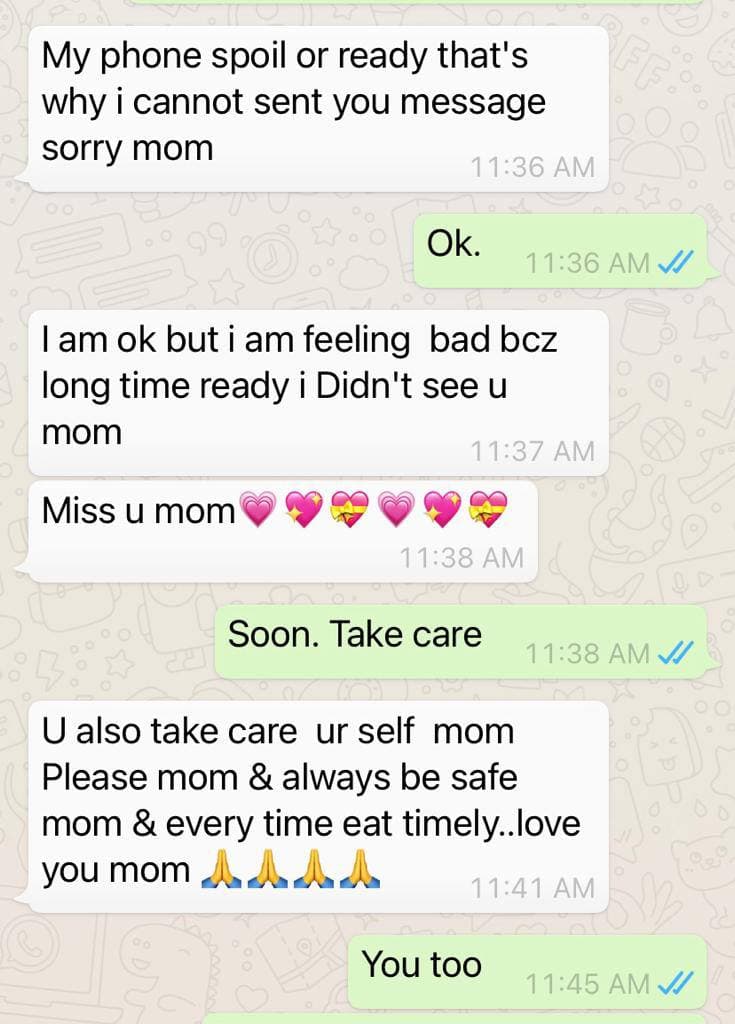 Priya's passion for helping the workers was infectious, and I quickly understood why she was able to convince so many people to sign up as volunteers.
She also revealed that she has decided against finding another full-time job, and is currently self-employed as a consultant, mostly working on overseas projects.
The difference in time zones means that she is able to spend the first half of the day working on Dorm Mum matters, before attending to her own work later in the evening.
This schedule appears extremely punishing in the long run, and runs contrary to her original plan to take a year off work, but Priya assured me that despite the long hours, she enjoys what she is doing immensely, and wants to continue for as long as possible.
I suppose in a way, just like how mothers never stop being mothers, perhaps a dorm mum will always be a dorm mum.
If you wish to help the dorm workers, considering volunteering your time, or donating a small amount of money to the Alliance of Guest Workers Outreach (AGWO), an initiative established by HIA to provide migrant workers care in a sustainable manner.
Those that wish to volunteer and help the Dorm Mums directly can help to bake for their National Day Cupcake and Cookie drive, or to help deliver the goodies to the workers.
---
Stories from the City of Good is a series on ordinary Singaporeans giving their best for others and inspiring each other to become a Singapore that cares. This is a collaboration between Mothership and the National Volunteer and Philanthropy Centre.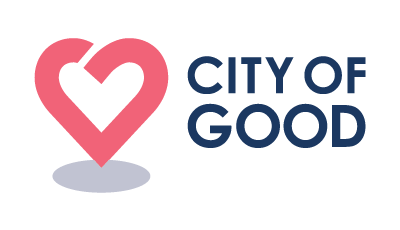 ---
Follow and listen to our podcast here
Top image via Priya Madan Mohan & Jason Fan.
If you like what you read, follow us on Facebook, Instagram, Twitter and Telegram to get the latest updates.