Follow us on Telegram for the latest updates: https://t.me/mothershipsg
Update on Aug. 25, 11:27pm: The article has been updated with a statement from the Building and Construction Authority (BCA).
---
A large crack appeared on the exterior wall of Rivervale Mall recently, and photos of it were circulated on social media.
Crack on the wall
It is uncertain when the crack first formed.
When Mothership visited the mall on Aug. 25, the crack appeared to start at the very top of the building's facade, and extended downwards for several metres.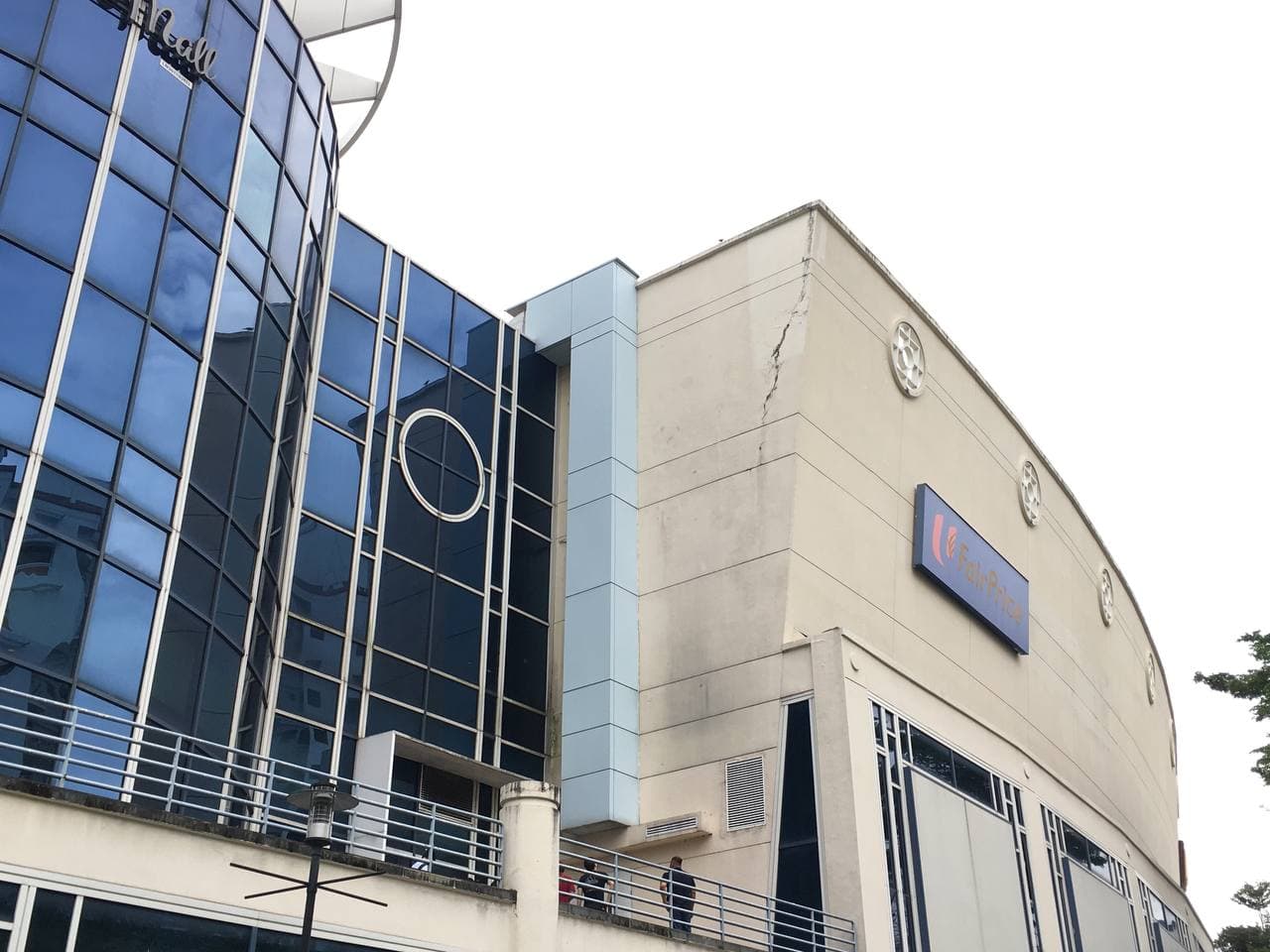 Here's another photo of the crack from a higher angle.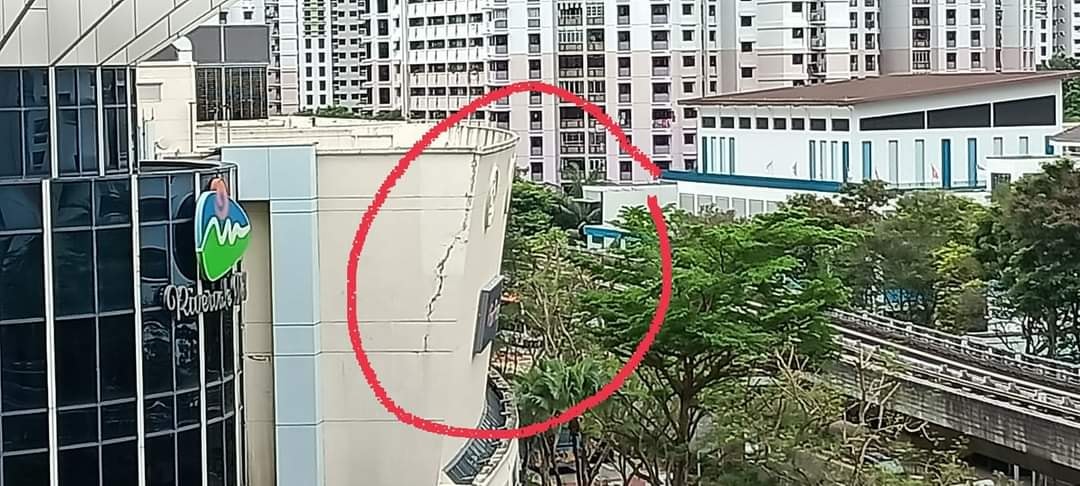 Several people were also spotted standing in an outdoor area on the second floor of the mall, inspecting the crack.
The open area directly below the front-facing facade of the mall was cordoned off for safety reasons.
As such, visitors were observed having to take a longer path around the cordoned-off area to enter the mall.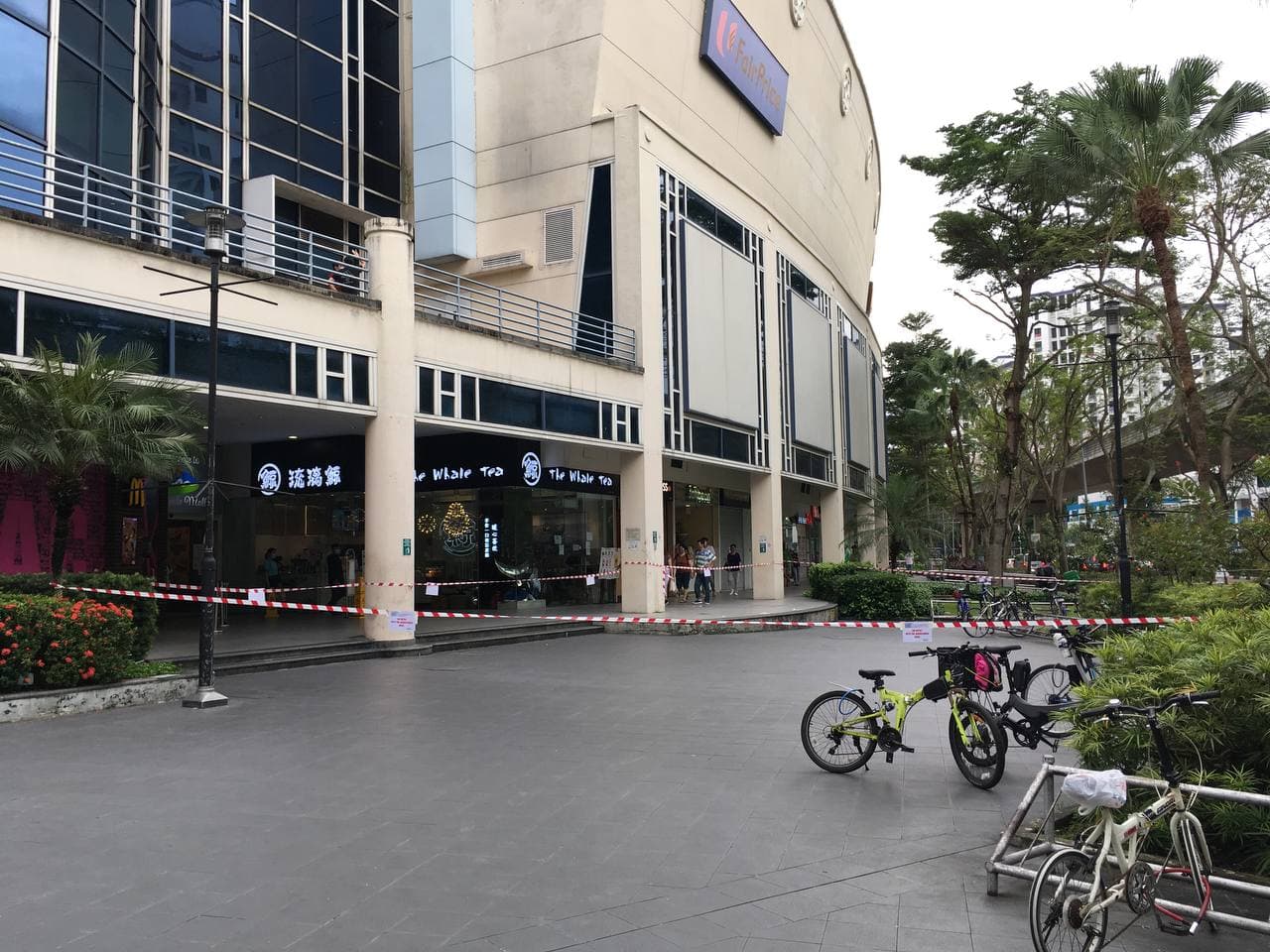 Despite the outdoor area currently being inaccessible, visitors are still allowed to move through the sheltered walkway on the first floor, and shops there appeared to continue operating as per normal.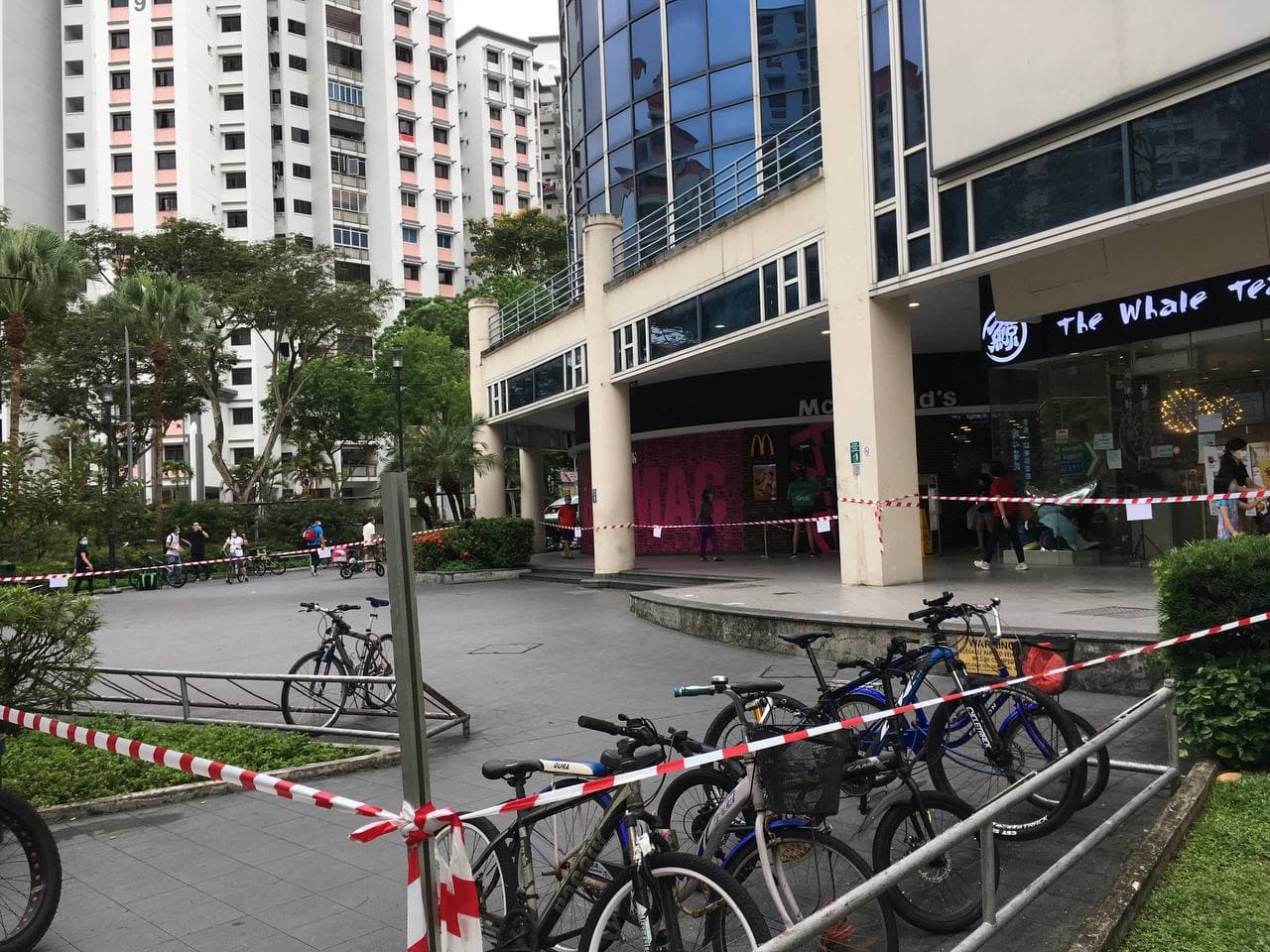 Safety checks
In response to this issue, Rivervale Vista Residents' Network stated that the mall's management was contacted on Aug. 25 morning, and safety checks are being carried out.
They emphasised that the safety of residents "is always our primary concern", and urged residents who frequent the mall to take care.
The Building and Construction Authority (BCA) told 
Mothership
that were alerted to a social media post of the crack on the mall.
A BCA engineer was sent to investigate the matter, and preliminary investigations showed that the top portion of the concrete facade wall was separated from the adjoining brick wall.
It was also observed that the cracks had been patched up before.
BCA clarified that the structural integrity of the building is not affected by the crack.
It has directed the building owner to engage a Professional Engineer to carry out an investigation of the defect and to recommend permanent rectification works to be carried out.
Currently, the area below the building has been cordoned off as a precautionary measure, until the rectification works have been carried out.
Mothership has also reached out to the ​Rivervale Crest Management Office for more information and will update the article when they respond.
Follow and listen to our podcast here
Top photo from Kenny Wu / FB and Mothership
If you like what you read, follow us on Facebook, Instagram, Twitter and Telegram to get the latest updates.