Lina Maria Rodriguez, 35, remembers being marvelled by the sights and sounds on her first holiday to Singapore back in July 2016.
"I know it is a hotel but when I first saw Marina Bay Sands, I told my husband that I wanted to live in that building,"she said.
A few years later, Rodriguez did eventually end up living in Singapore, although not in Marina Bay Sands, understandably.
Colombian family in Punggol HDB
Rodriguez's family moved to Singapore in Dec. 2018, when her husband was given the opportunity to advance in his professional career here. They brought along their son.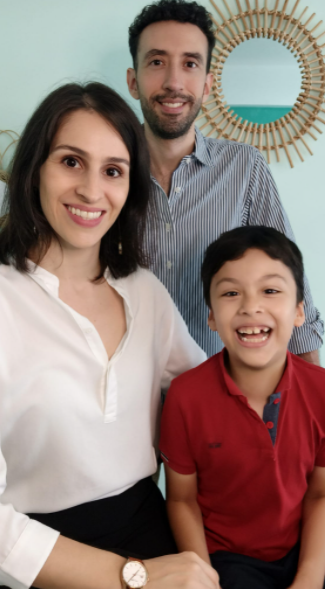 Since then, they have been living in a HDB flat located in the heartland town of Punggol.
Living in the heartlands has given her son plenty of opportunities to befriend local children, allowing him to learn more about the different cultures in Singapore, Rodriguez said.
The mother of the seven-year-old proudly beamed as she shared that her son has picked up Mandarin and Singlish, seamlessly adding lahs, lehs, lors and even aiyo into his sentences.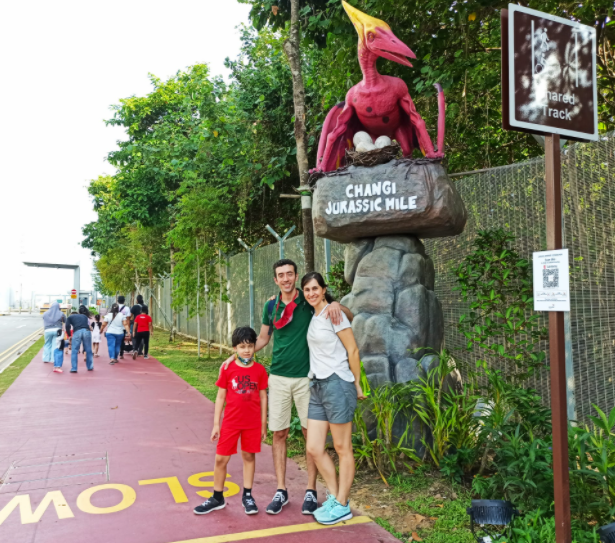 As an active family, Rodriguez also said that they feel like Punggol has everything they need, from walks along the reservoir or spending the weekend exploring Coney Island.
Living in Singapore a "dream come true"
When asked what she liked about living in Singapore, it made me come to a realisation that these are things that a lot of Singaporeans usually take for granted.
One of the reasons she's grateful to live in Singapore is the fact that multicultural Singaporeans can live in harmony, at least most of the time.
"Of course, sometimes people disagree and fight, but overall, everyone tends to live in harmony here," she added.
Moving to Singapore was also a "dream come true" for Rodriguez, who has a background in environmental engineering.
She said, "Singapore's water system really, really strikes me. For me, it's wonderful as I get to see the environmental applications of all the concepts I've learned in environmental engineering."
"You know, when you're so used to living in a country, sometimes you just focus on the not-so-good things. I always tell my friends, you should be proud of what you have [in Singapore] because this is remarkable. But of course, I understand that nothing is perfect."
Previously lived in Malaysia
While many would assume that it would be tough for the family to adapt to life in Singapore, Rodriguez said that it is quite the contrary.
It helped that prior to moving to Singapore, the family was already familiar with the Asian culture because they lived in Kuala Lumpur, Malaysia for a few years.
She humbly added that she knows Malay well enough to order food by herself.
Cultural and language barriers
Rodriguez recalled that their experience in Malaysia was a "total change" after living in Colombia for most of their lives.
One of the things she had to get used to living in Southeast Asia was the heat.
For context, Colombia has an annual average temperature of above 23°C.
Meanwhile, Singapore and Malaysia have an annual average temperature of  28.4°C and 27.9°C respectively.
The family was also surprised by how spicy the food can be in Malaysia and Singapore.
"In Colombia, we don't take spicy food and Malaysia was our first experience with it," she said.
Though, it is pretty safe to say that their love for Southeast Asian food has grown as much as their spice tolerance.
She proudly gushed: "Char kway teow from Penang is amazing. Now, we really like roti prata and yong tau foo from the hawker centres in Singapore as well."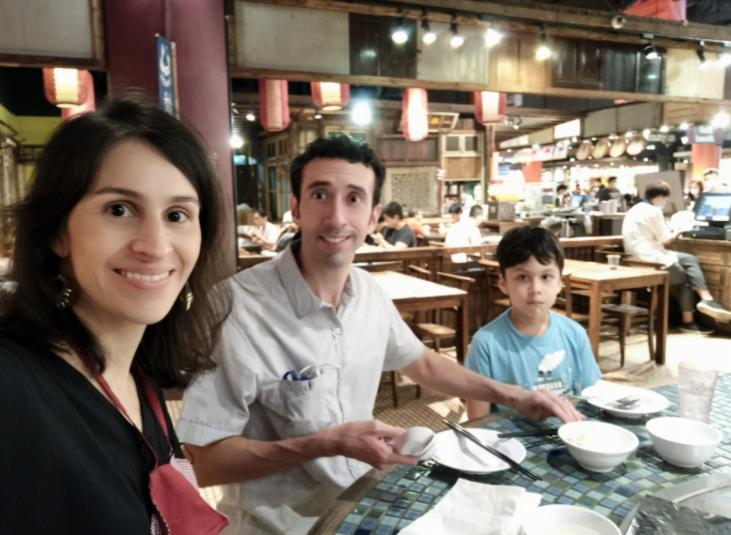 They also had to overcome cultural and language barriers.
Back in Colombia, it was normal for people on the street to greet one another a "Good morning" or "Good afternoon" and make small talk.
When she tried doing the same in Malaysia, however, people rarely responded to her friendly greetings.
"It was hard for me because I was saying 'Good morning' and nobody was answering. I was like, 'What has happened to these people?' After some time, I realise it was a cultural difference."
However, she did notice that Singaporeans are more likely to respond to her friendly greetings:
"People here are more keen to say 'Good morning' and 'Good afternoon'. Now, my neighbours know me so when they see me, they say 'Good morning' to me and we have a good conversation."
Community makes a home away from home
Luckily for them, it helped to have found a community of Latin American friends who lived in Asia longer and helped the family understand the different cultures better.
It is also this close-knit community that makes Singapore feel like a home away from home, especially during the trying Covid-19 situation.
The group of friends would gather to celebrate occasions like Colombian Independence Day, Christmas and New Year's Eve together over a hearty spread of Colombian food, including her friend's well-loved ajiaco (Colombian chicken and potato stew).
Whenever Rodriguez longs for home, it also helps to play Colombian music at and make the Colombian comfort food, arepa, which is a cornmeal flatbread that is often eaten with meat.
Thankfully, it isn't too difficult to find ingredients or items native to Colombia in Singapore.
One such platform to look is Sift & Pick, an e-commerce marketplace that curates more than 400 under-the-radar brands from over 15 countries and bringing them to Singapore.
One can find beauty and lifestyle brands from countries like South Korea, Thailand and Australia, with products ranging from bags and cosmetics to home decor and phone cases.
To show support to local brands, Sift & Pick also offers deals on products by local designers.
Celebrating National Day
Since moving to Singapore, the family has looked forward to donning on red and white clothes and join in the National Day festivities.
Despite the additional Covid-19 restrictions, this year is no different for the family.
"My husband was asking me what we're going to do this National Day. We're not too sure what to do yet, but we do know that we really want to watch the National Day celebrations."
Top image from Lina Maria Rodriguez.
If you like what you read, follow us on Facebook, Instagram, Twitter and Telegram to get the latest updates.