Follow us on Telegram for the latest updates: https://t.me/mothershipsg
Singapore will be strengthening its capabilities at busting illegal wildlife trade with its new wildlife forensics centre and a dedicated unit of sniffer dogs that will detect illegal wildlife products and trafficked animals at the checkpoints.
The Centre for Wildlife Forensics (CWF) officially opens today (August 27). This is Singapore's first of such facility.
The centre will strengthen the National Parks Board's (NParks) detection and diagnostic capabilities to identify and analyse specimens involved in the illegal wildlife trade.
At its opening, Minister for National Development Desmond Lee emphasised Singapore's commitment to the global fight against illegal wildlife trade.
"As an international trading hub, we take this issue very seriously," he shared, "that is why we are a signatory to the Convention on International Trade in Endangered Species of Wild Fauna and Flora (CITES)."
Lee reiterated at the end of his opening speech that Singapore is resolved in fighting illegal wildlife trade. Countries must recognise that it is a "shared responsibility to safeguard the Earth's natural heritage and resources for our future generations" and work together to do so, he concluded.
NParks is working with both local and international wildlife experts at CWF. Their insights will also be shared with partners to improve on their enforcement efforts against poaching and illegal wildlife trafficking regionally and globally.
First wildlife forensics centre in Singapore
The CWF investigates both flora and fauna products, and builds on the works of NParks' Centre for Animal and Veterinary Sciences and the Singapore Botanic Gardens' Herbarium and Seed Bank.
At the CWF, its enhanced testing capabilities provides deeper insights on the seized items by identifying the species seized and their probable geographical origins.
Such analysis collectively strengthens our global expertise, and enable us to identify potential linkages and syndicates involved in the illegal trade in wildlife.
Genetics studies on ivory and pangolin scale seizures
The CWF is conducting two ongoing research projects done in collaboration with Samuel K Wasser, a conservation biologist from the University of Washington.
Based on population genetics, researchers are able to match the small mutations in an organism's DNA to their probable geographical origin given a large enough sample database.
Known as DNA barcoding, scientists at CWF use Polymerase Chain Reaction (PCR) and DNA sequencing to detect animal DNA sequences. These sequences can then be used to uniquely identify the sample to a particular species of wildlife.
Ivory studies
Using the samples from ivory seizures made globally from 1995 to 2019, the first study works to establish genetic relationships between the elephants.
The tusks are genetically matched to identify samples from the same elephant or from its close relatives in the same herd.
These matches could then reveal links between siblings, or parent and offspring, found in different shipments.
Such information will enable wildlife law enforcers to gain a deeper understanding of the criminal networks and their modus operandi in source countries.
Pangolin studies
The second study aims to establish a comprehensive panel of DNA markers for all eight pangolin species to create a pangolin genetic reference map.
This map can then be used to identify familial relationships between pangolins in and across different seizures and determine the probable origins of pangolins and pangolin parts.
In turn, this will reveal insights on the dynamics and networks of organised pangolin poaching and trafficking globally, which will be used as a reference for other countries.
To do this, the study focuses on developing the methodology and protocol for analysing large volumes of pangolins or pangolin parts so that specimens can be identified more rapidly than before.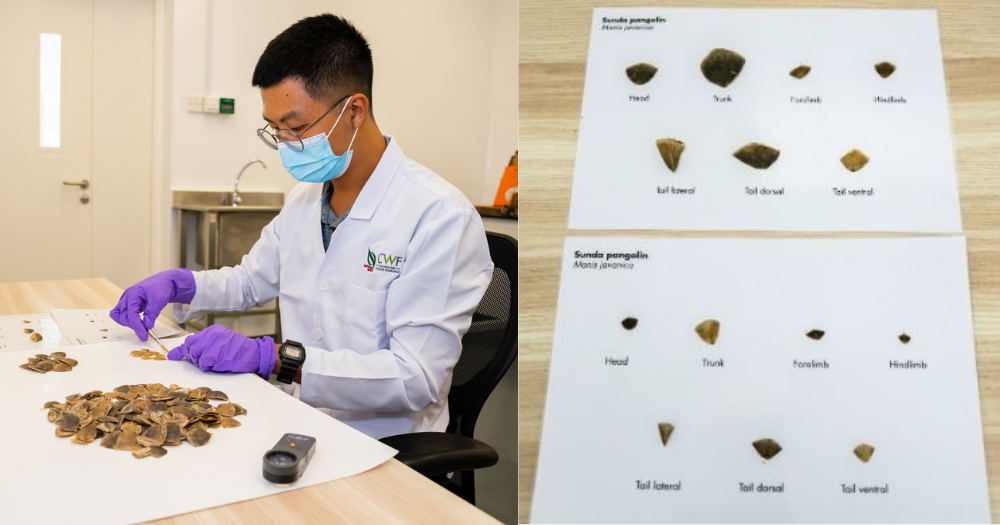 Developing mobile app that can identify shark and ray products
The centre is working with their partners towards the development of a mobile application to identify shark and ray products, such as shark fin, using technology such as computer vision and Artificial Intelligence.
This will enable ground inspectors to rapidly assess and identify shark and ray species and seize products that are suspected to be illegal for further DNA testing by the CWF.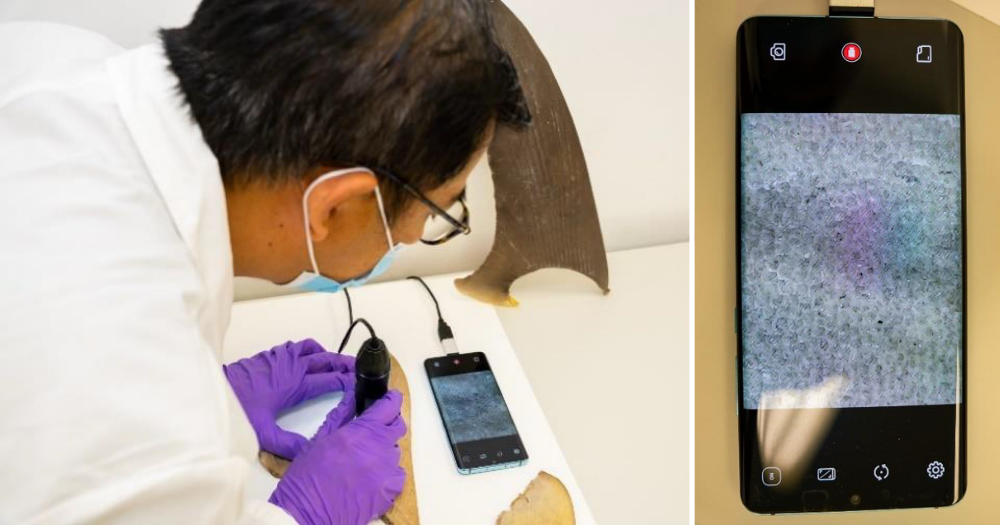 Tackling illegal timber trade
Using a combination of wood morphology, genetics and chemical analysis, CWF will enable Singapore to investigate and prosecute the illegal trade in CITES timber more efficiently too.
According to Group Director of Wildlife Management at NParks, Adrian Loo, the centre will focus on 40 to 70 CITES timber species, mostly originating from Africa.
The CWF has started a collection of authenticated timber specimens at the Singapore Xylarium, which is housed within the Singapore Botanic Gardens Seed Bank.
The Xylarium comprises a collection of literature on timber identification, timber samples, cross sections of timber samples, and a timber DNA library.
With this database, researchers can compare and identify timber specimens based on their unique characteristics and genetics.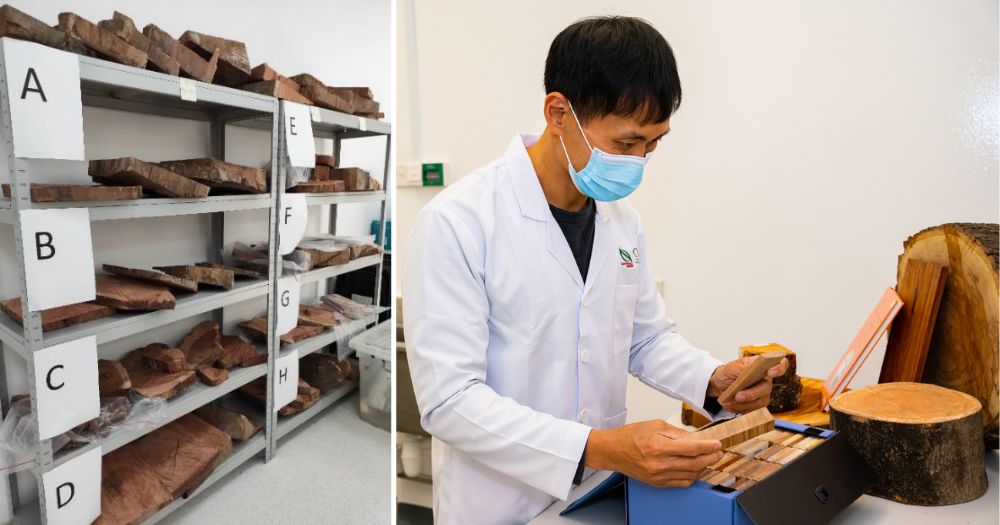 Developing timber identification toolkits
The Centre is also developing timber identification toolkits that can accurately identify CITES-listed timber species.
For example, the CWF also is working with Singapore University of Technology and Design (SUTD) to prototype and operationalise a custom-designed imaging device.
It will utilise a machine-vision-based imaging system which captures the macroscopic anatomy of wood features.
The device is designed to be handheld and field-deployable, which enables users to identify timber products more accurately and help to combat illegal trade and logging.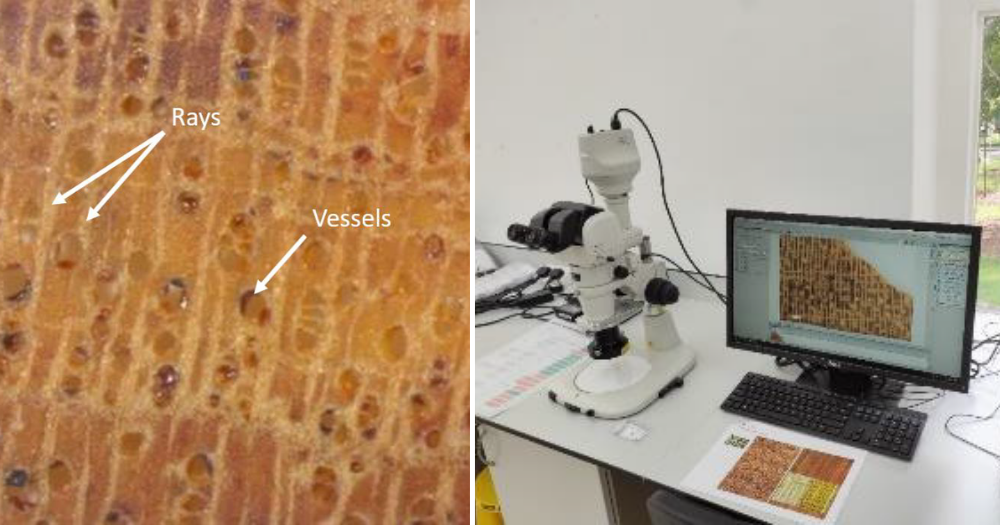 New NParks K9 unit
For the first time, Singapore is also deploying detector dogs to sniff out wildlife and wildlife products at our borders with a new K9 unit.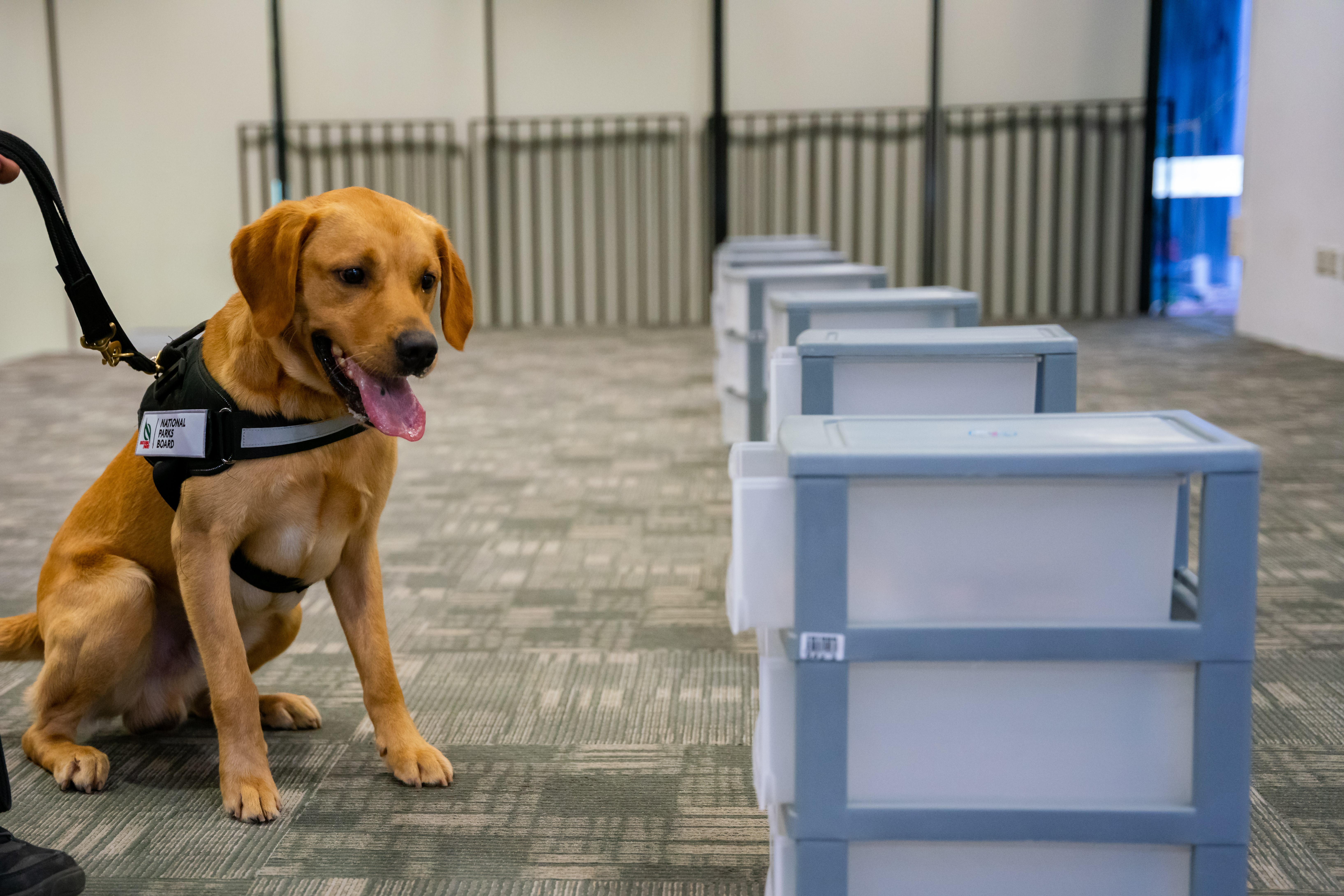 Dogs have an acute sense of smell, about 10,000 to 100,000 times more acute than humans.
The NParks K9 unit has been specially trained to detect commonly trafficked wildlife and wildlife products such as elephant ivory and pangolin scales.
With dedicated handlers, the dogs are able to search for wildlife specimens in cargo or luggage, and detect items not detected by other tools such as radiographic scanners and visual inspections.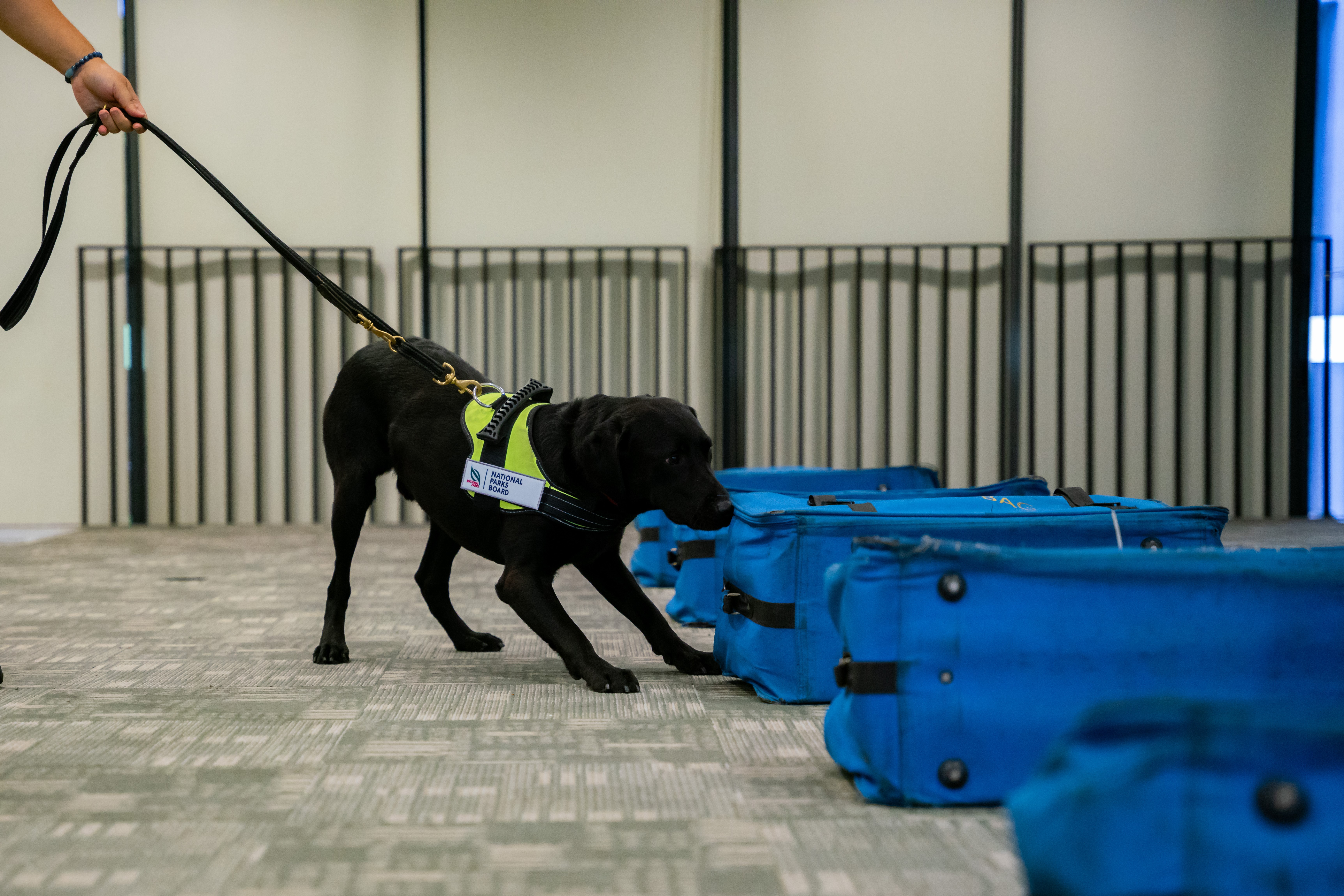 Top images via NParks.
If you like what you read, follow us on Facebook, Instagram, Twitter and Telegram to get the latest updates.