The next time you're in Shanghai, China, don't be surprised if you spot the familiar CapitaLand logo emblazoned on some of the city's huge shopping malls.
120,000 sqm mall in Shanghai
Raffles City The Bund is the third and largest Raffles City development in Shanghai with a height of 263 metres and the mall being a whopping 120,000 square meters in size.
Known as Shanghai's tallest twin towers, it's located at the city's fast-developing North Bund.
Designed by world-renowned Pelli Clarke Pelli Architects with Benoy, the architecture comprises two 50-storey office towers linked at the base by a six-storey mall.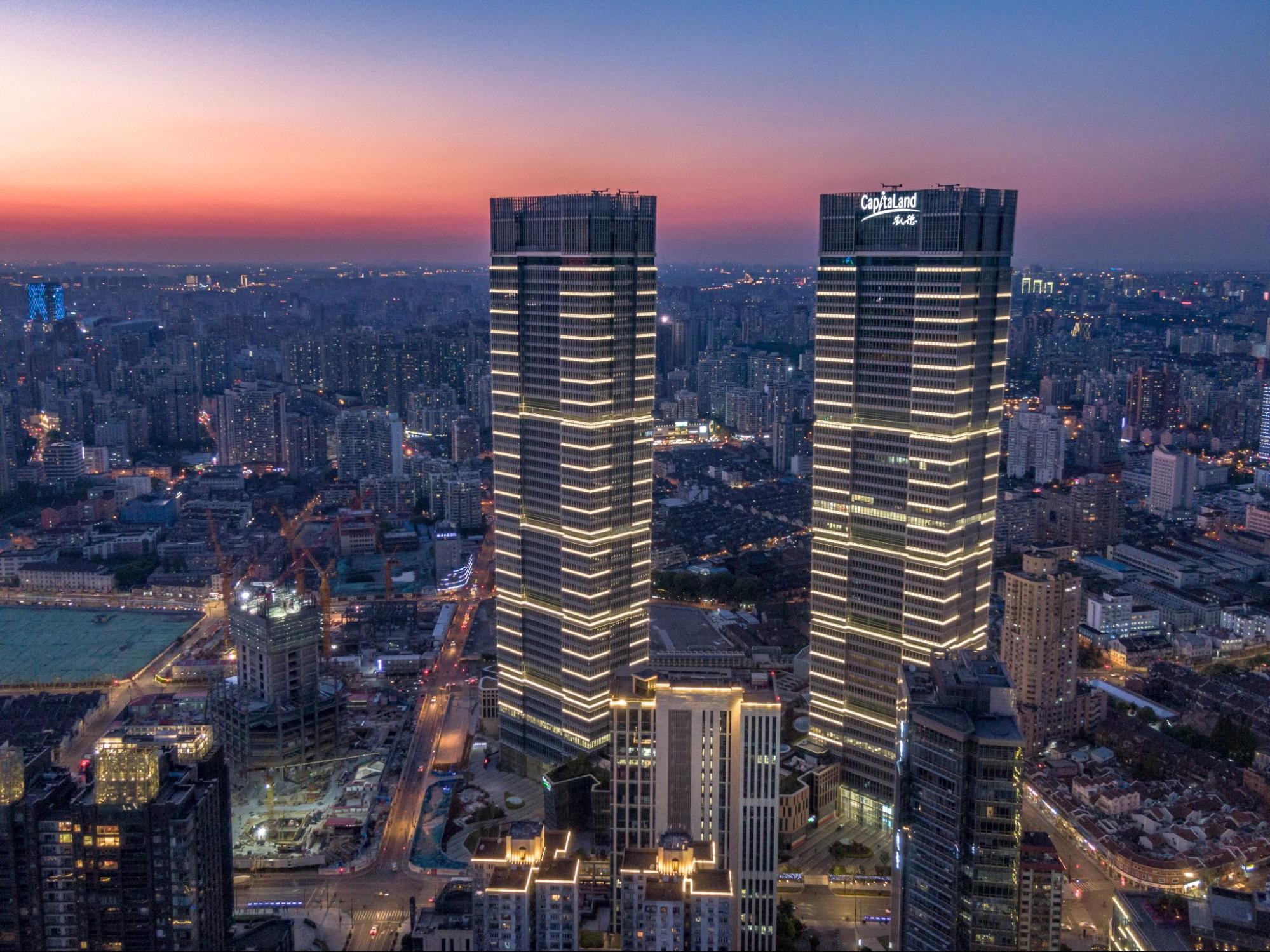 It offers stunning 270-degree panoramic views of Shanghai Bund and Lujiazui central business district on both sides of Huangpu River.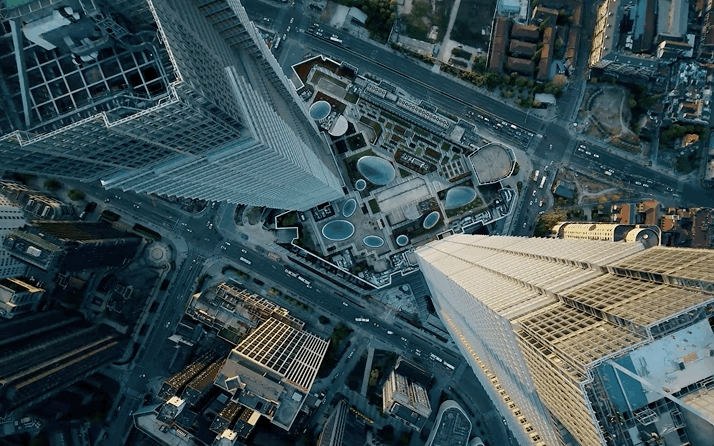 Over 300,000 shoppers flocked to the shopping mall on its opening day, with more than 200 brands in the mall itself.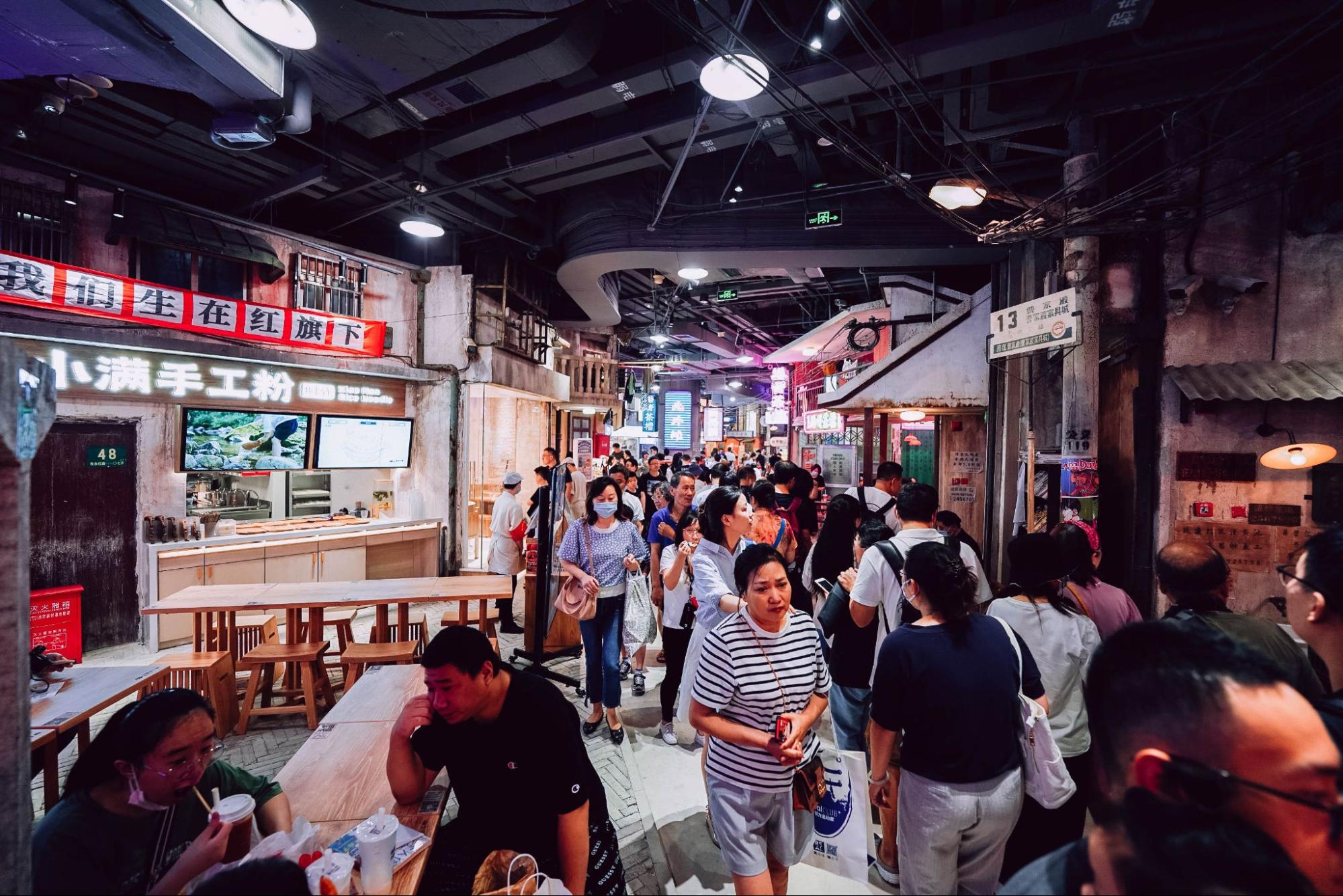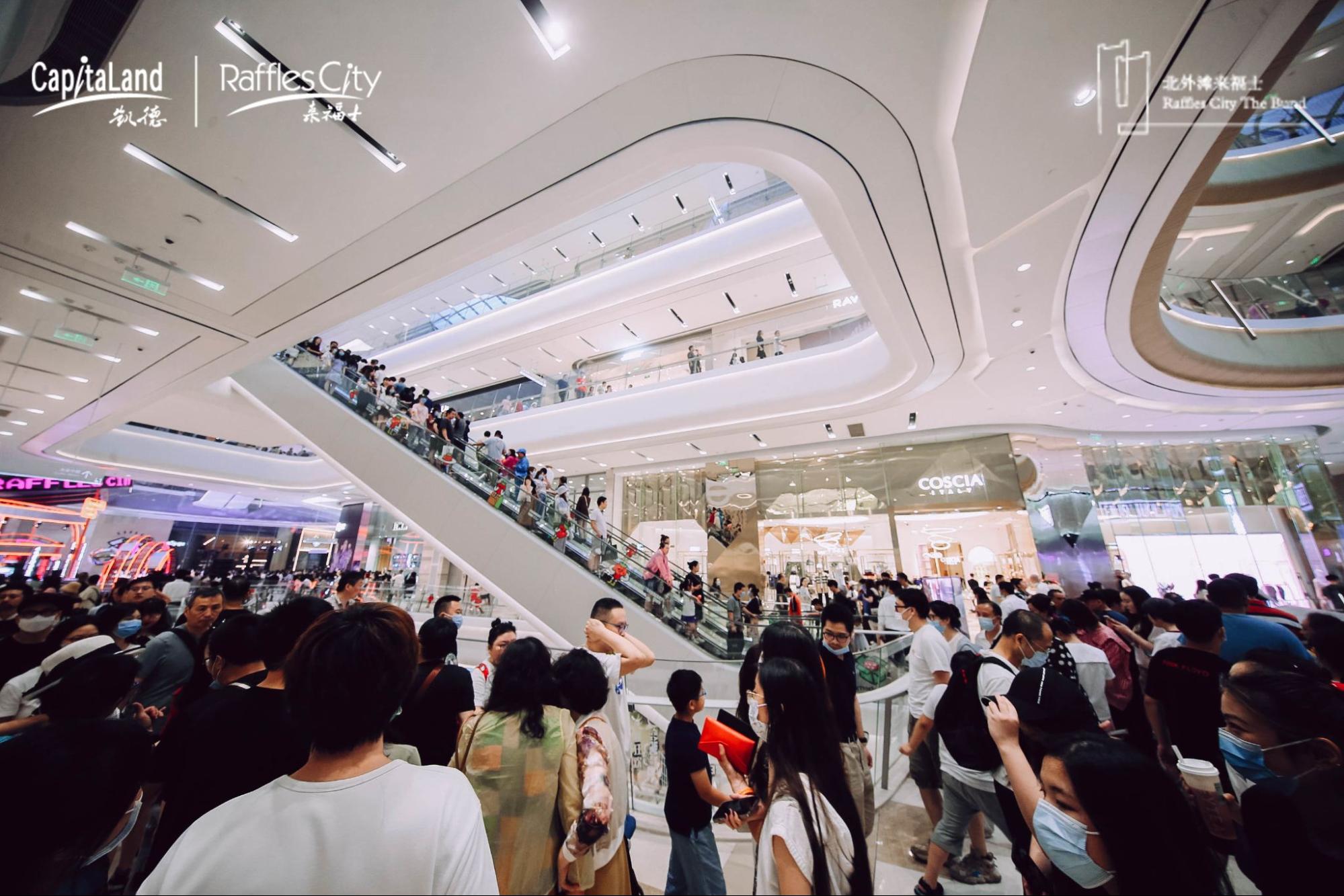 That's no mean feat for a Singapore real estate franchise.
A long history of quality developments
The first Raffles City development, designed by the late I. M. Pei, opened in Singapore in 1986 to huge fanfare as one of the country's first mega developments with offices, mall, two hotels and a convention centre under one roof.
Its launch grabbed global news headlines, with Swissotel The Stamford crowned the world's tallest hotel at the time.
The success of Raffles City in Singapore paved the way for the brand to be exported to China. The first Raffles City development opened in China in 2004, with Raffles City Shanghai.
Today, including Raffles City the Bund, there are nine Raffles City developments in China's gateway cities such as Beijing, Shanghai, Shenzhen, Hangzhou and Chongqing, offering facilities to thousands of visitors, working professionals and residents every day.
Capital partnerships the key to its expansion
Given the scale of each Raffles City, the support of investors has played a key role to the growth and success of the Raffles City franchise beyond Singapore.
Starting from Raffles City Shanghai, CapitaLand has worked with a series of capital partners for its Raffles City developments in China. For instance, Singapore's sovereign wealth fund GIC partnered a CapitaLand-managed private equity fund in the acquisition of Raffles City The Bund. Recently, China's Ping An Life Insurance onboarded as a long-term capital partner in six Raffles City developments in China.
CapitaLand continues to grow and harness the value of its Raffles City franchise through joint ownership with capital partners, in addition to driving the developments' asset management and operations.
Awe-inspiring designs with mass appeal
Raffles City developments are architectural icons that are accessible by the locals via major transport nodes. As top-notch commercial developments, they also symbolise their host cities' economic progress.
Given their high profiles, they are among the best-known examples of CapitaLand's expertise in managing the entire real estate chain -- from investment and asset management to project development and daily operations.
The awe-inspiring designs of Raffles City developments have earned them multiple awards. For example, Raffles City Hangzhou, Gold Winner of Retail Category at the 2019 FIABCI World Prix d'Excellence Awards, is inspired by the flow and motion of the tides of the Qiantang River, known for its spectacular annual display of tidal bores.
Look closely and you would notice an intricate grid of diamond-shaped perforations, along the gently rotating towers.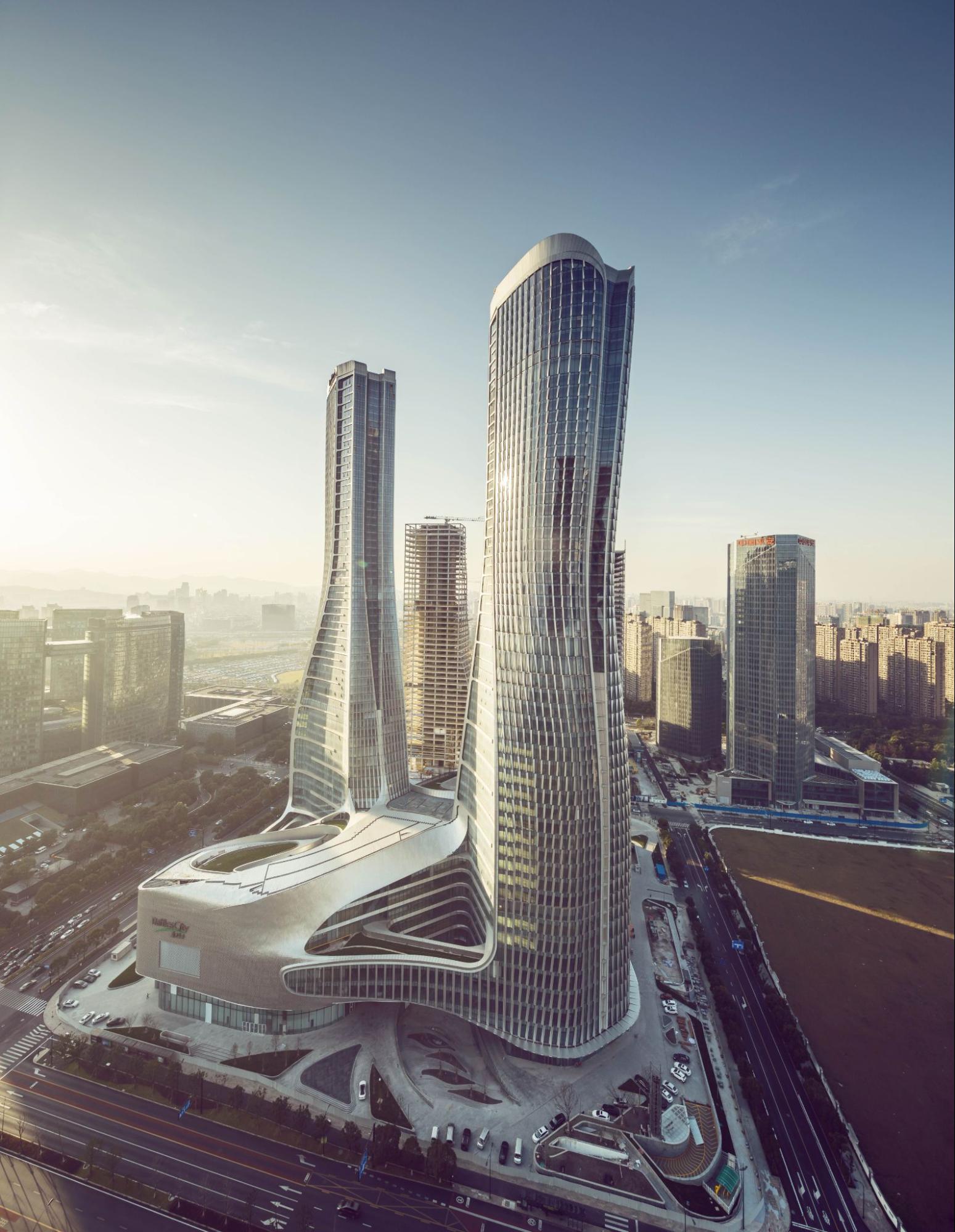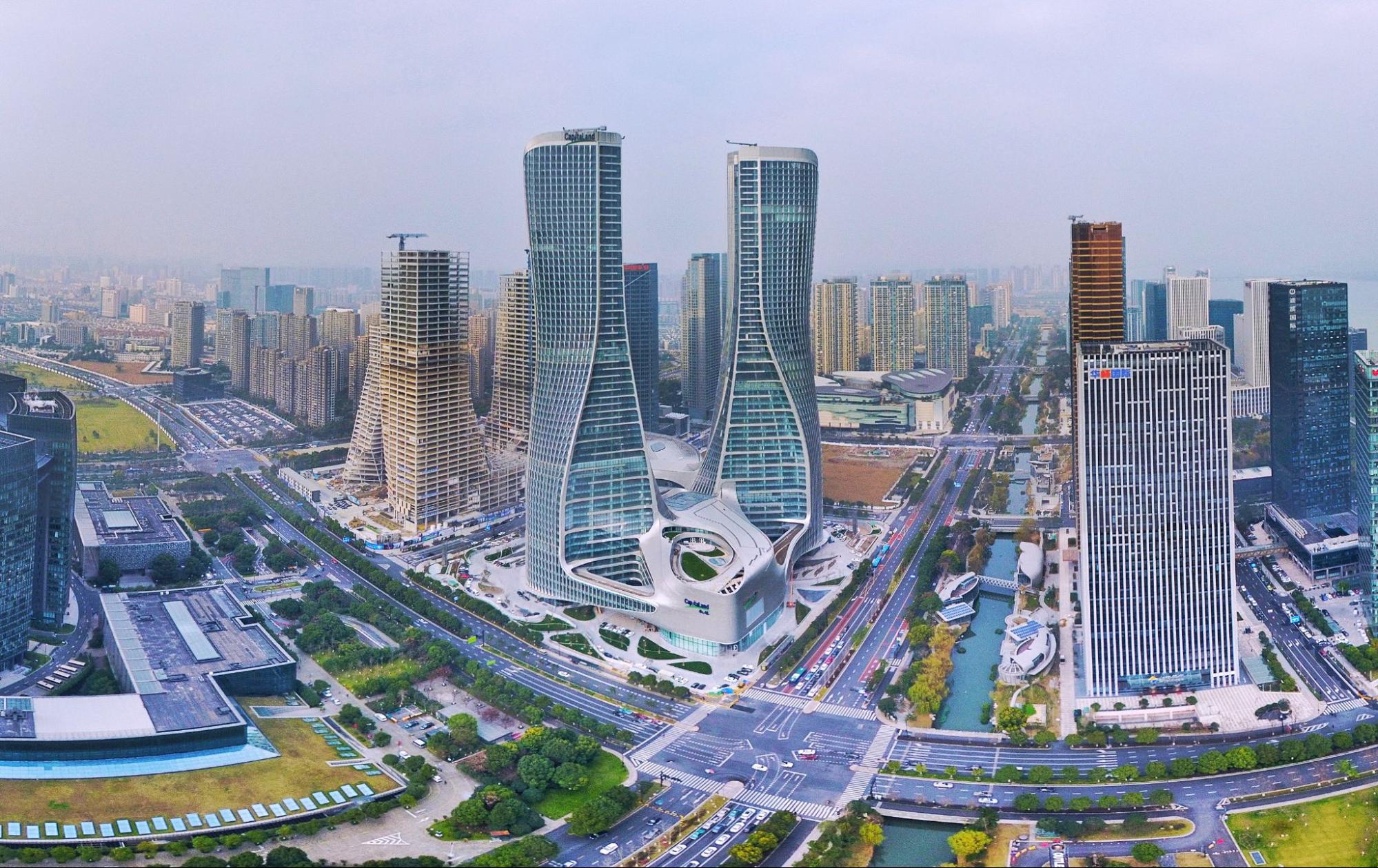 The impressive Raffles City Chongqing comprises eight(!) linked skyscrapers with an "accordion-shaped" curved rooftop that houses a 250m-high skybridge known as The Crystal. Patrons can stroll among the clouds along Sky Walk, the latest must-visit Chongqing attraction atop The Crystal.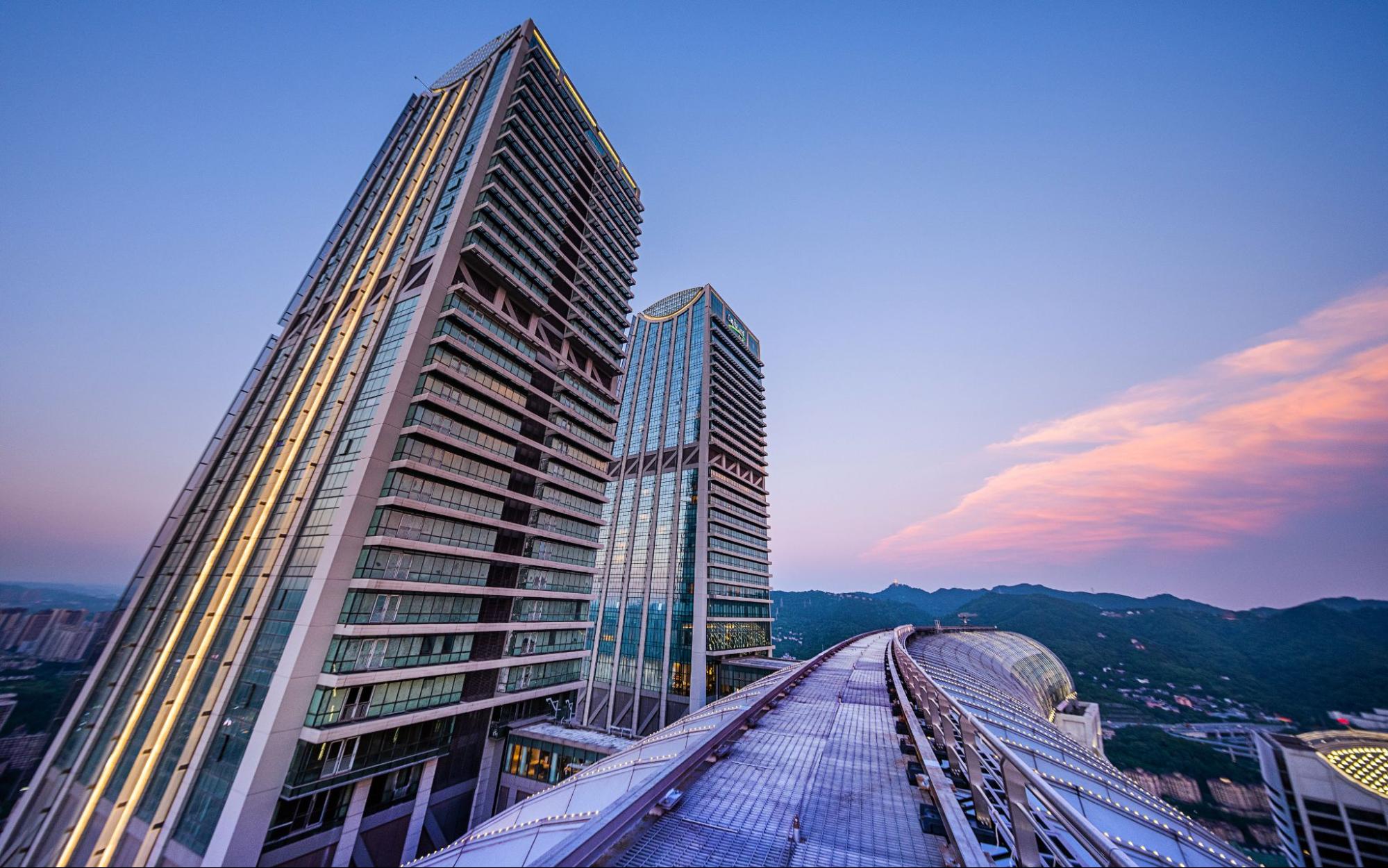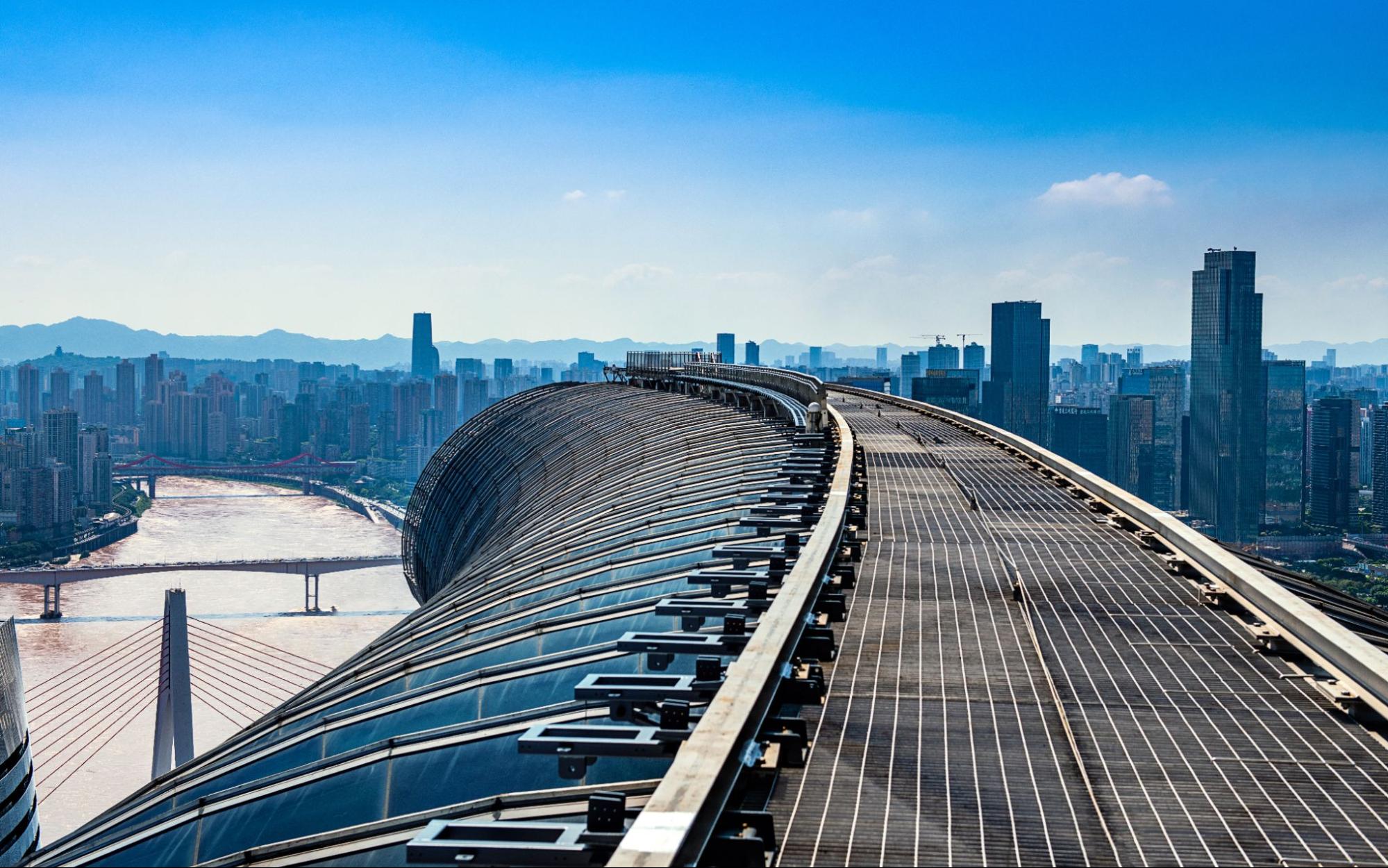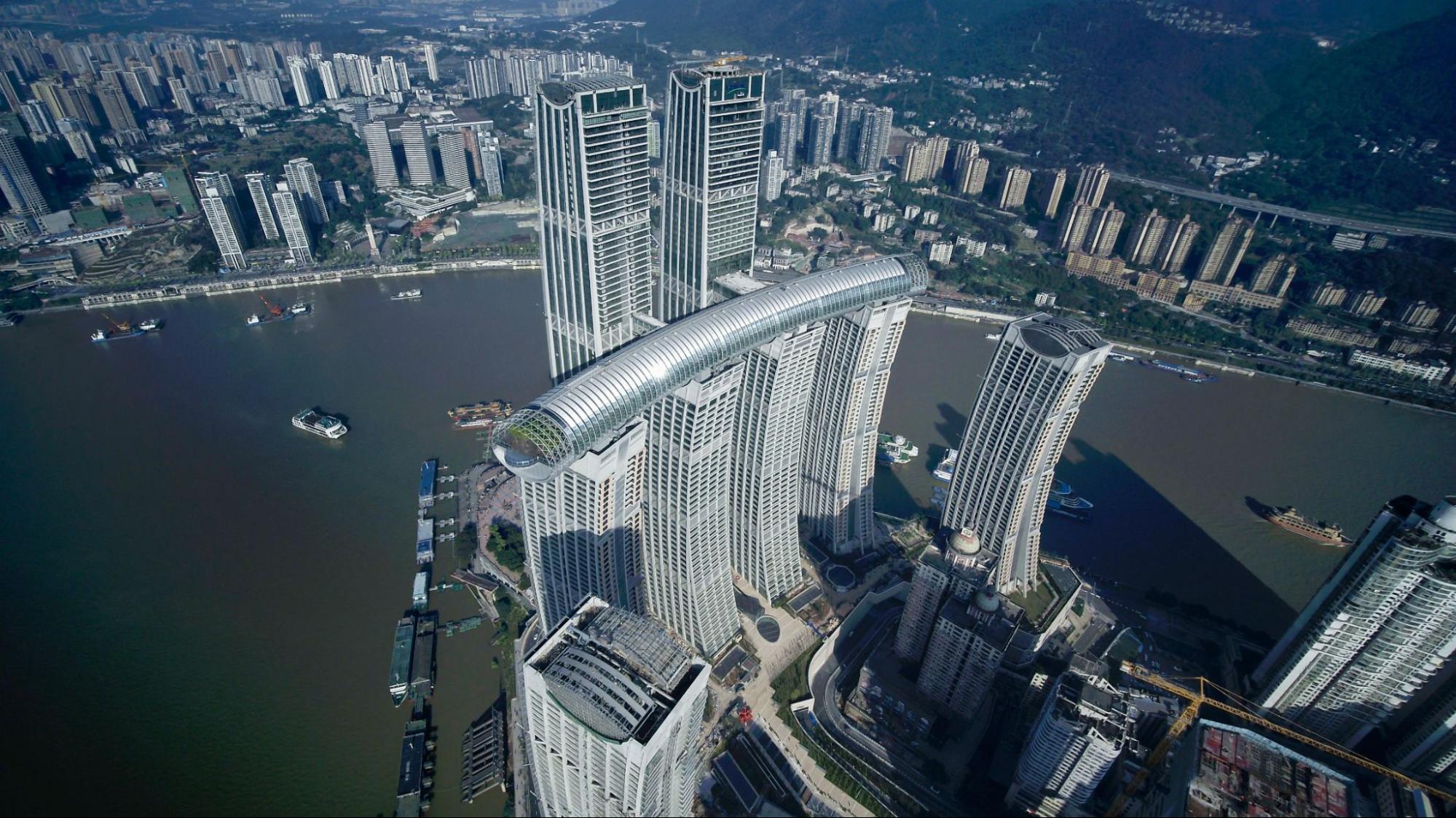 With their commercial success and popularity with the masses, expect to see more Raffles City developments in new gateway cities in the future.
Wherever Raffles City will go next, we can be sure we'd be seeing a little bit of the red dot everywhere they go, bringing out the best of both Singapore's real estate expertise and local aspirations.
This article was brought to you by CapitaLand, which made this writer want to try out the Sky Walk.
If you like what you read, follow us on Facebook, Instagram, Twitter and Telegram to get the latest updates.