Follow us on Telegram for the latest updates: https://t.me/mothershipsg
Residents of Goodview Gardens in Bukit Batok West were greeted with a notice on Monday (Aug. 23) from the Housing Development Board (HDB) that they had to cease "illegal planting activities" at the multistorey car park rooftop.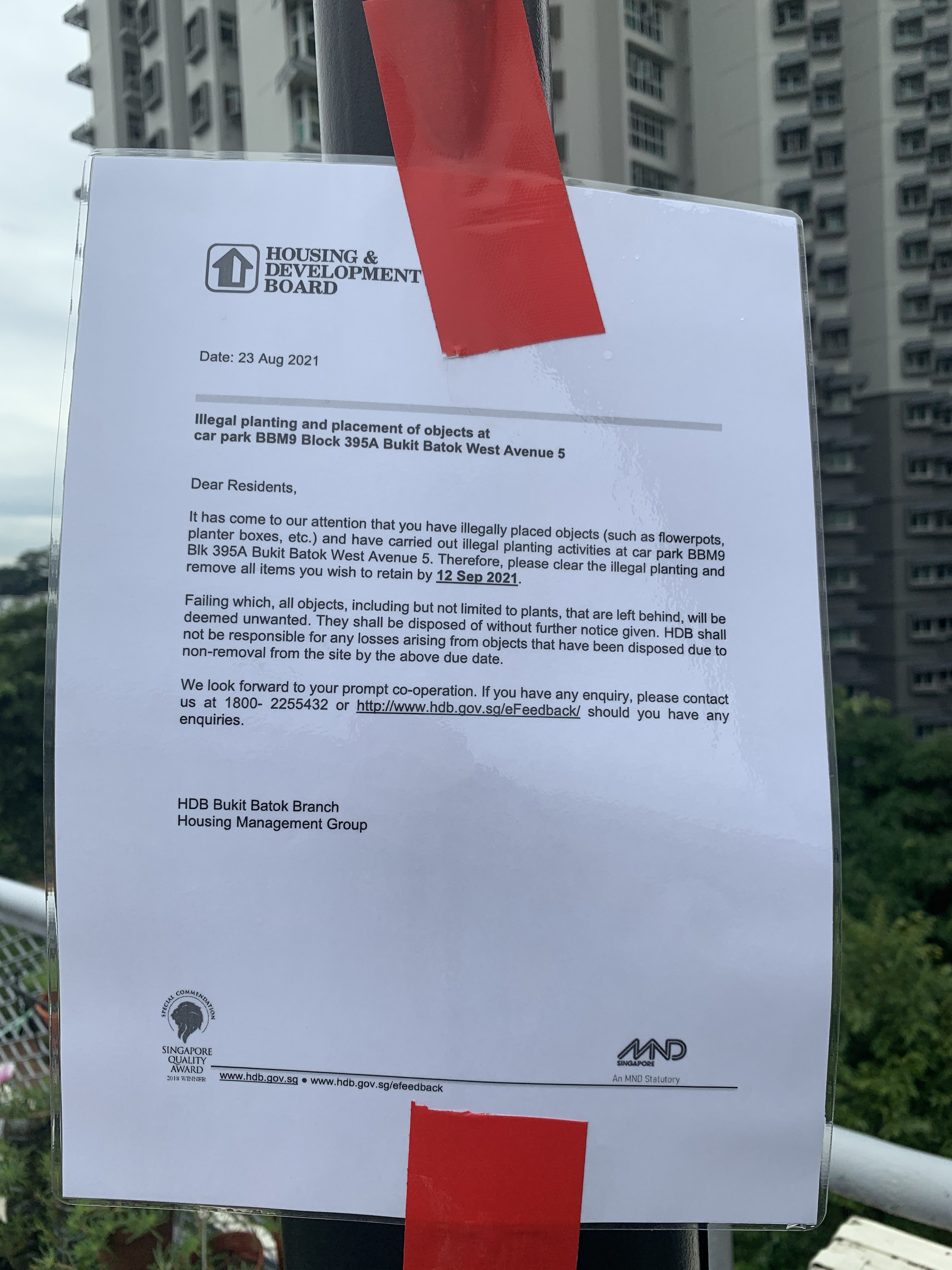 The notice said residents have "illegally placed objects" such as flower pots and planter boxes at the car park, and urged them to remove all items by Sep. 12 2021.
Failing which, HDB will dispose all items left behind.
Residents of Goodview Gardens, located at Bukit Batok West Avenue 5, had been using the sprawling rooftop of their multi-storey car park at Block 395A as a community gardening space for the past 17 years.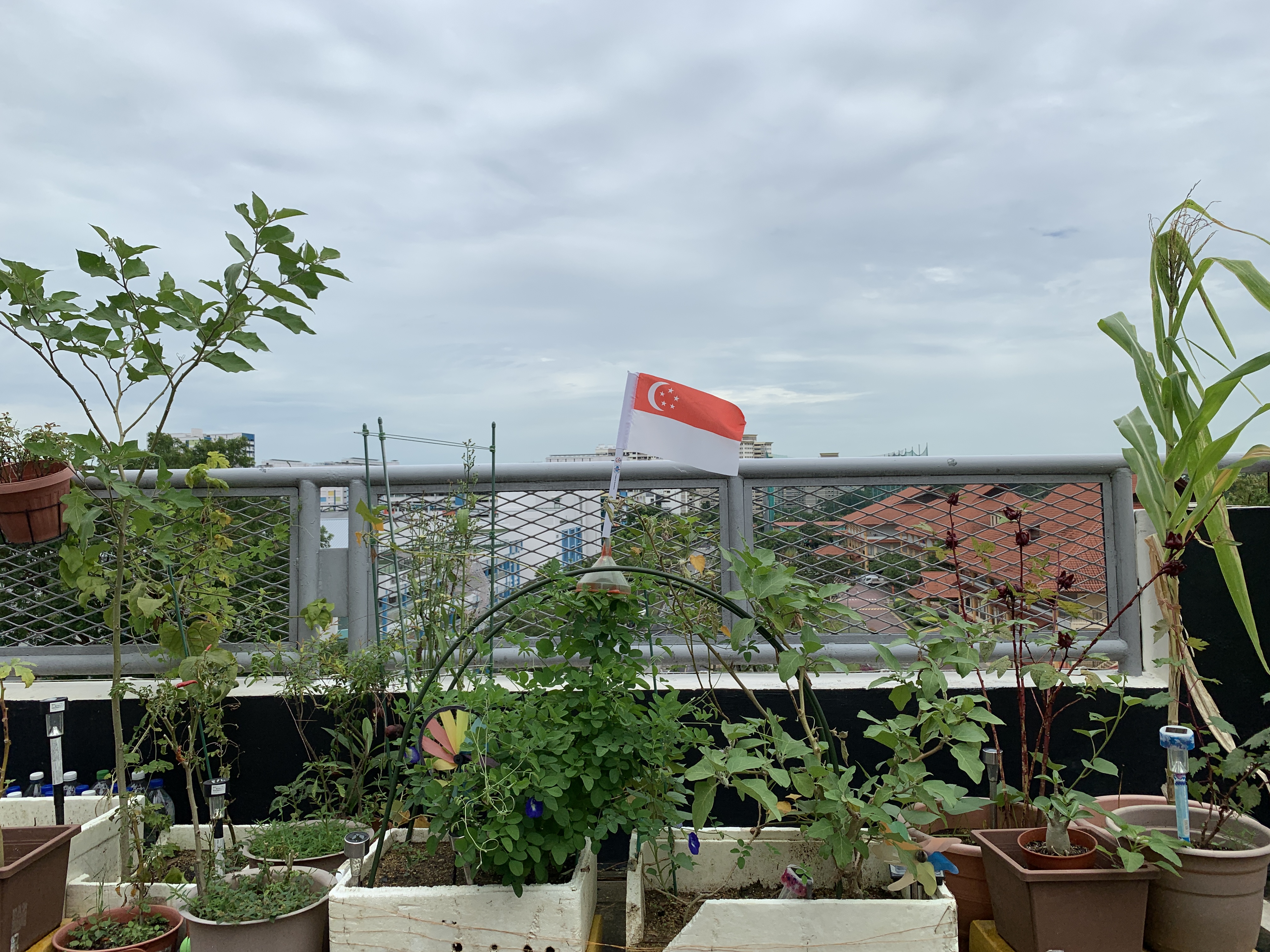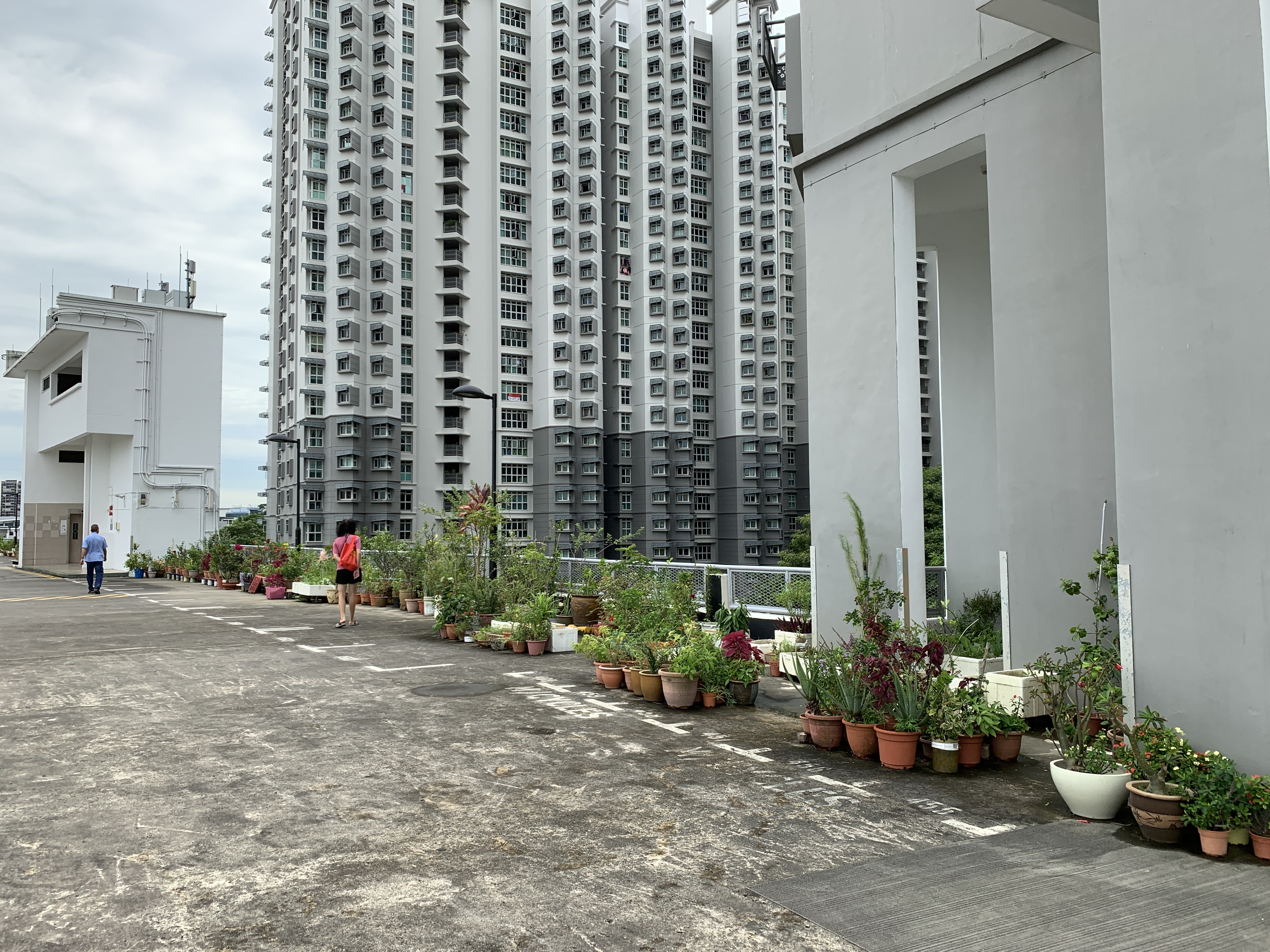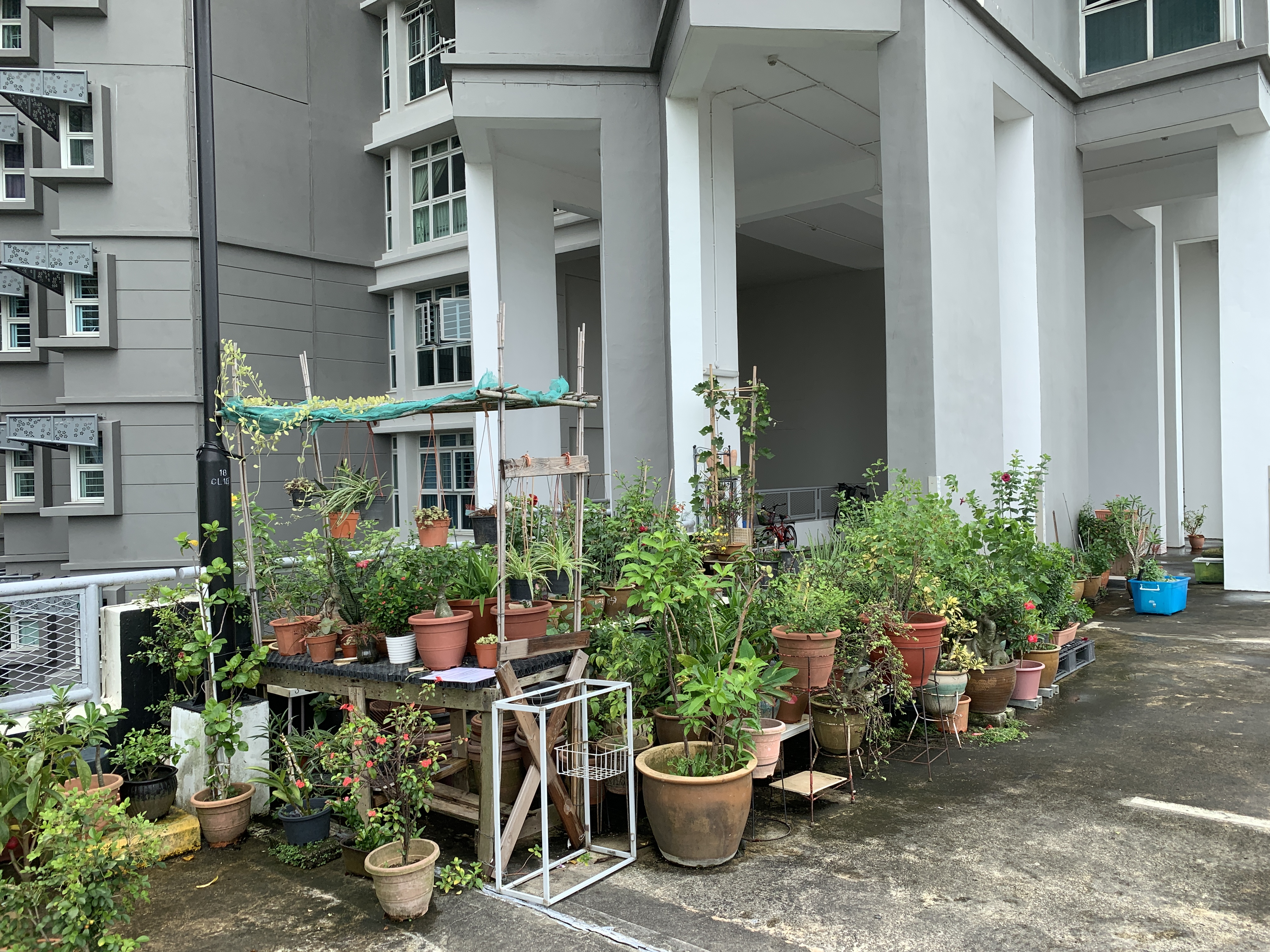 Petition to allow residents to continue gardening
When Mothership visited the car park rooftop on Wednesday (Aug. 25) morning, a resident, Cheng Swee Hone, 70, was gathering signatures from other residents for a petition that he intends to send to Low Yen Ling, the Member of Parliament of that area.
The petition, seen by Mothership, pleaded for authorities to let residents continue planting on the roof, as it is a valuable community space that residents, young and old, have come to enjoy.
The petition noted that the existing community gardening space at Bukit Gombak is already full, and too small to serve the community's needs.
Under-utilised car park
Another resident surnamed Wang, who is in his 60s, added that while a new community garden space will be opened to the public in the vicinity, he believes it will not be sufficient for the number of green fingers in the neighbourhood.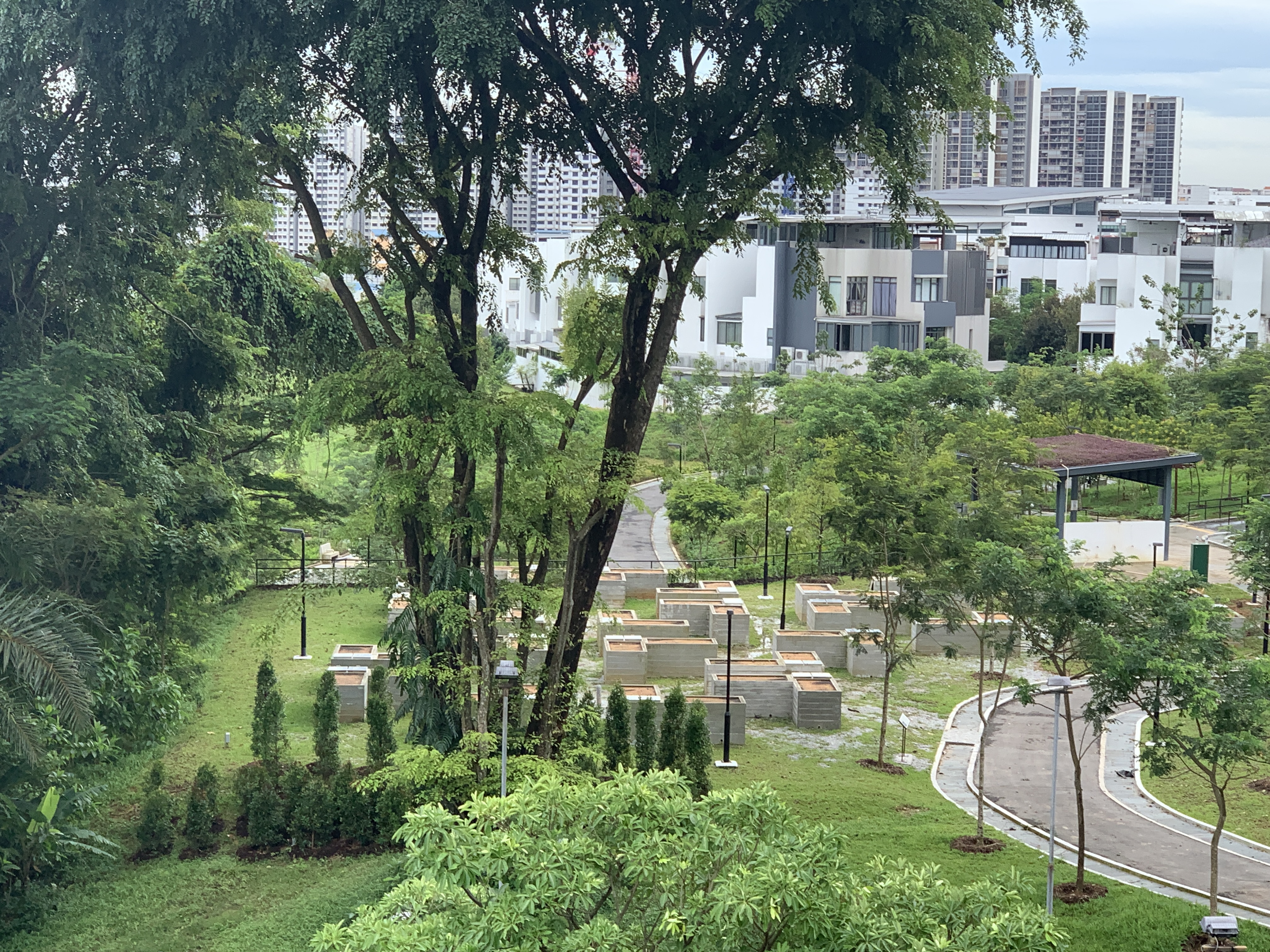 Wang also said the car park is highly under-utilised, sharing that there are barely any cars on the top three floors on usual days.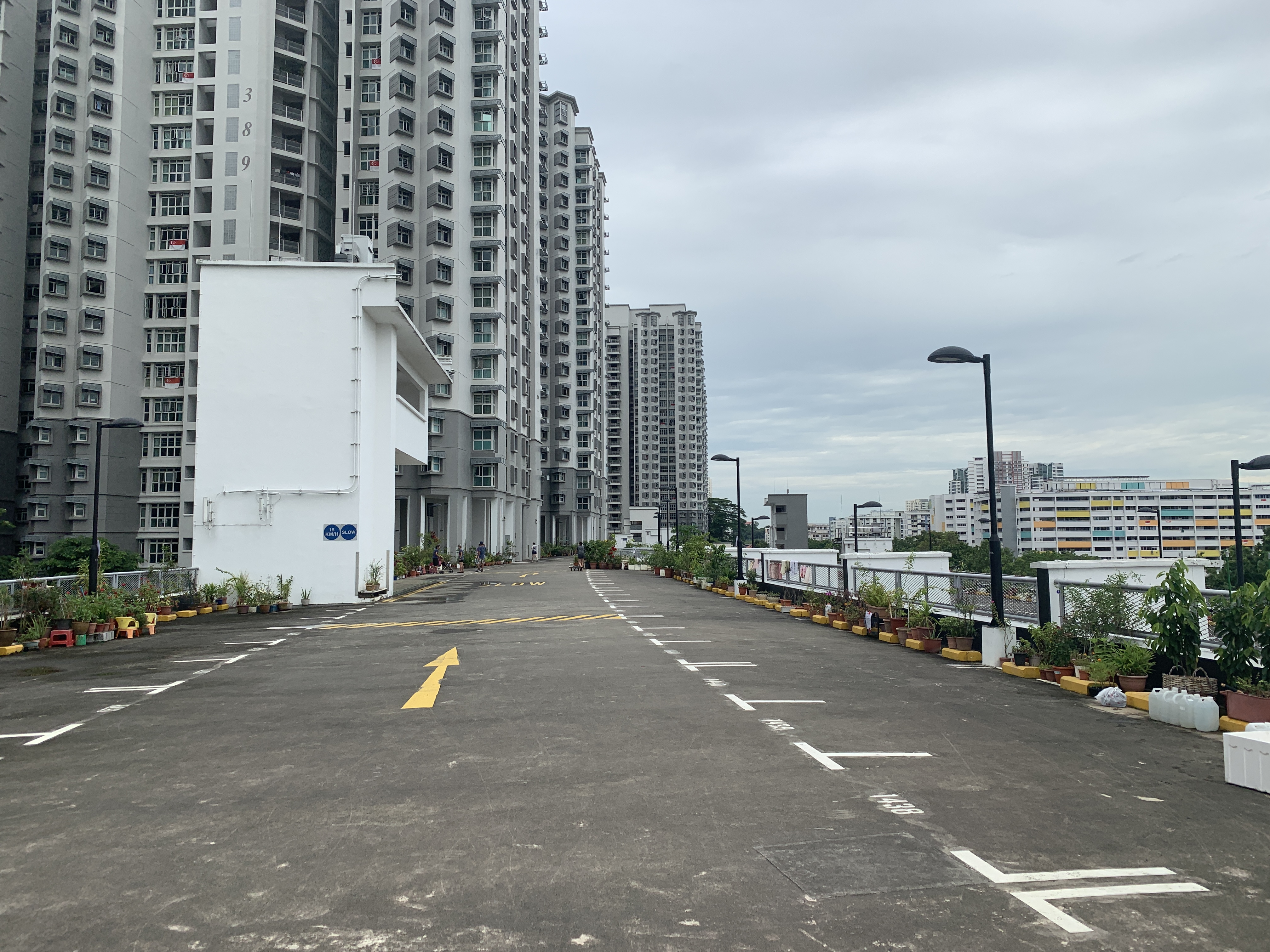 When Mothership visited at around 11:30am, the car park was relatively empty, but this was likely due to residents having driven out of the housing estate to see to the day's activities.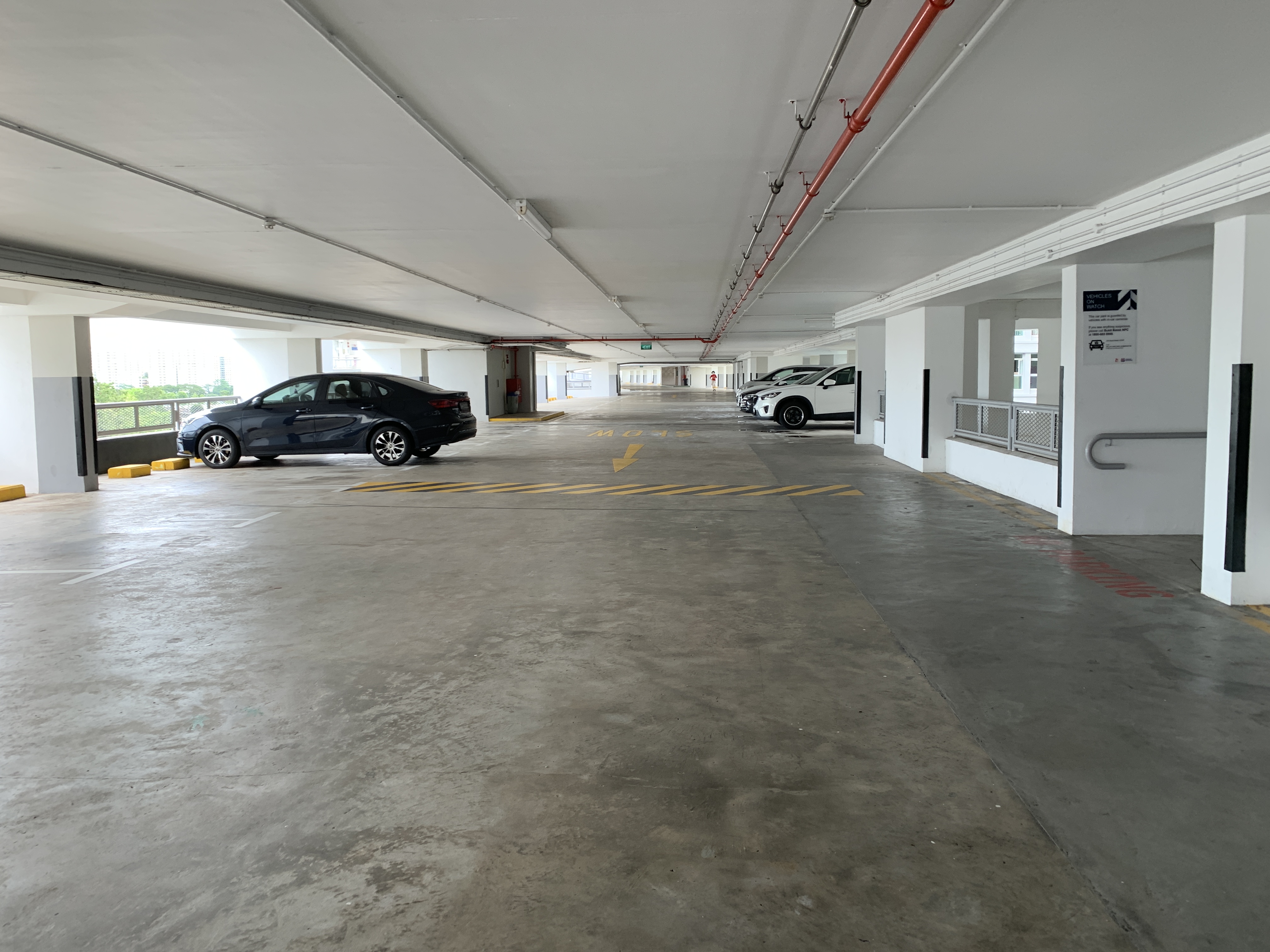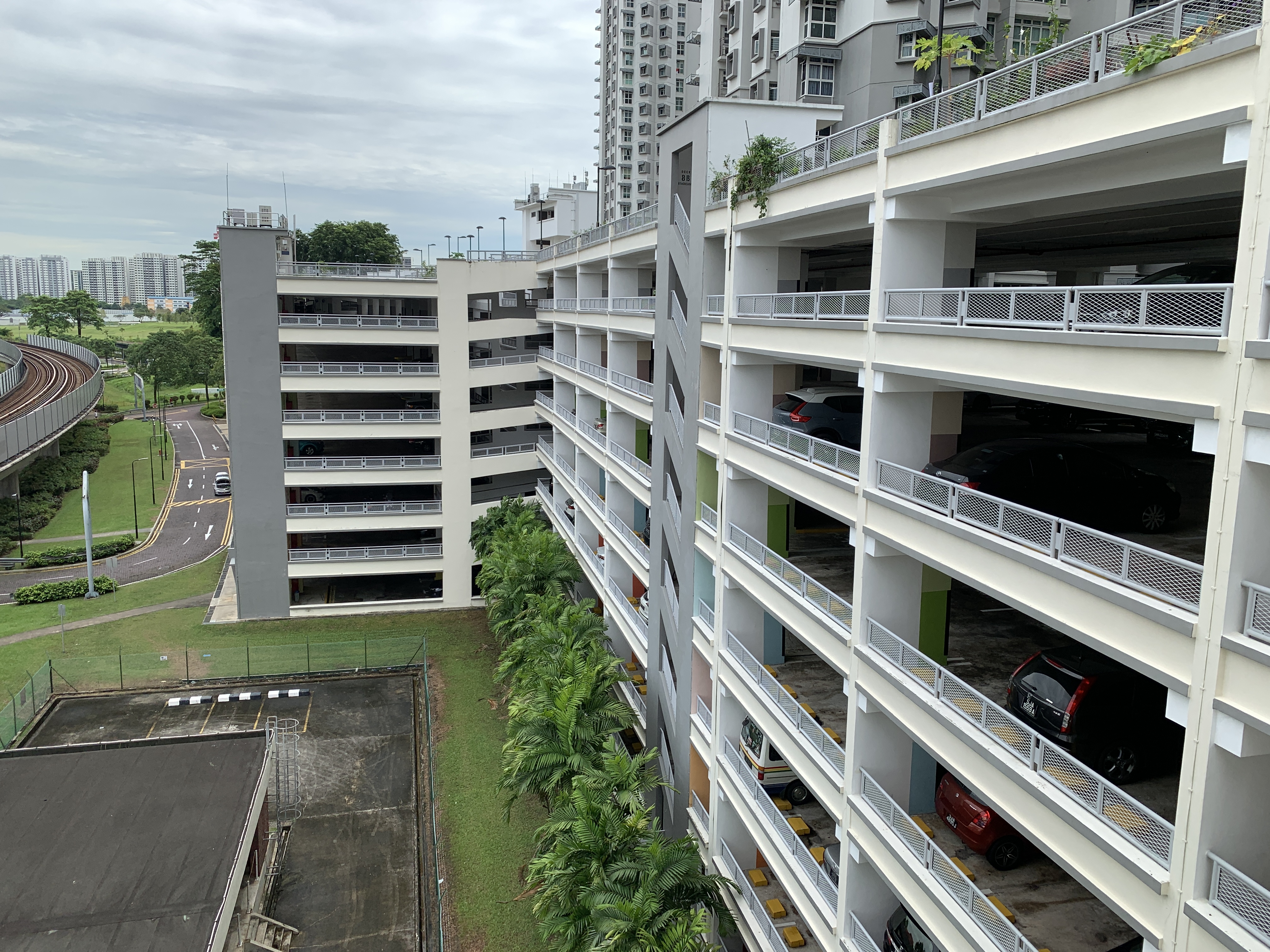 Wang hopes that the the authorities will allow them to continue using this space as a community garden, or to formally recognise this space as a community garden as it has been transformed into accessible and utilised public good.
He said that it would really be a shame if they had to stop gardening in this area.
However, should the petition fail to change the authorities' decision, Wang will have to throw or give his plants away as he does not have enough space at home or along the corridor to keep them.
17 years of effort, 2,000 plants
Taking into account the smaller variety, there are around 2,000 pots of plants on the car park rooftop, a 78-year-old resident told the Chinese evening newspaper Shin Min Daily News.
She said the residents have spent time and effort to care for these plants and would share gardening tips with one another in the past 17 years. "This place is just like our second home," she told the reporter.
Plants that were grown on the rooftop include flowers, dragon fruits, vegetables and pandan leaves.
Another 60-year-old resident told the reporter that she was saddened by the notice.
In the past 17 years living in this area, she has spent a significant amount of time on this rooftop. She could not bear to remove or shift her 20 potted plants away.
The 60-year-old explained that the amount of sunlight that the plants are receiving on the rooftop makes the location more ideal than the common corridor too.
Just like Wang, she does not have sufficient space to accommodate all her potted plants.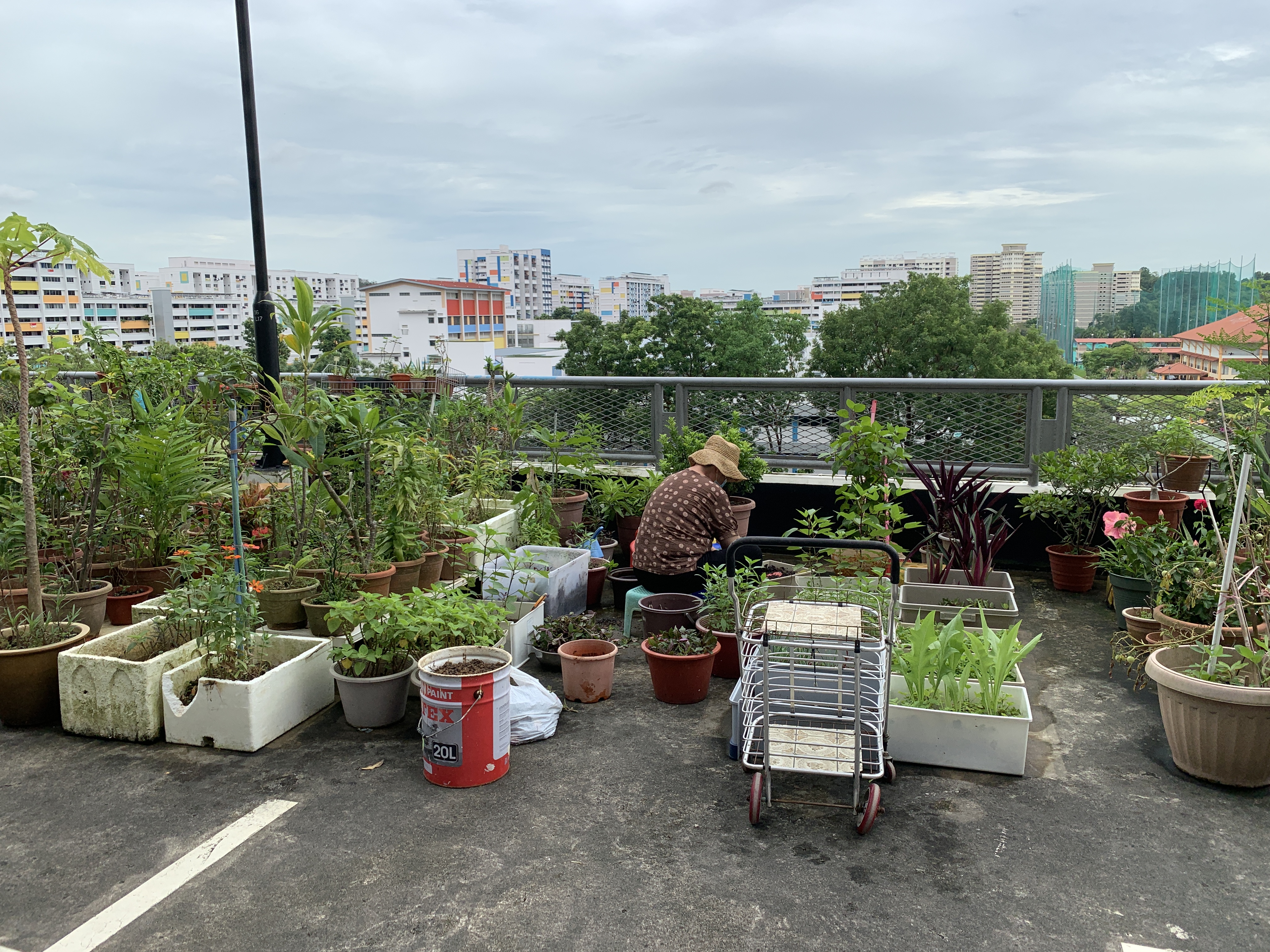 Rooftop garden a place for residents to exercise and connect with each other
More residents have apparently started gardening at this space during Covid-19 period.
Some of the elderly like him, who had lost their jobs, enjoy gardening and exercising in this big open space.
It's better than staying cooped up at home, Cheng said.
Cheng said gardening on the car park rooftop lifts his spirit and he made some friends with residents whom he otherwise would not have interacted with.
The variety of plants on the rooftop has also drawn visitors, such as parents and young children to learn more about plants.
Residents are mindful of keeping the place clean and neat
Cheng told Mothership that he suspects that it was a complaint that prompted HDB to issue the notice.
Shin Min said it also understands that there were concerns over mosquito breeding on the rooftop garden as it had been raining heavily recently and that could have prompted the authorities to take action.
However, Cheng said that the residents who are gardening on the car park rooftop are very mindful about keeping the place clean and neat.
They would clear up any debris from their gardening, make sure the yellow leaves are picked off, and that no water accumulates in the pots.
When strangers come to the rooftop to hang out and leave trash behind overnight, the residents would pick them up the next morning too.
Authorities agree to keep the rooftop garden
In an update by the MP, she said in the Facebook post that she proposed the idea of converting the car park rooftop to a community garden to the relevant authorities.
On Aug. 26, she had a meeting with HDB, the National Parks Board and the Town Council, to address various concerns.
Following which, the authorities agreed that there are benefits in having a community garden.
The residents therefore do not have to remove their potted plants by Sep. 12 anymore.
Follow and listen to our podcast here
Top photos by Low Jia Ying
If you like what you read, follow us on Facebook, Instagram, Twitter and Telegram to get the latest updates.