Follow us on Telegram for the latest updates: https://t.me/mothershipsg
On August 11, a Singaporean aired her grievances on Facebook about her neighbour's unruly Bichon Frise dog and the lack of action taken on the neighbour's part to restrain the dog.
The Bichon Frise had allegedly bitten the 23-year-old student, Caterina Tan, and her German Shepherd dog.
Tan then posted about the incident on Facebook with pictures of the wounds.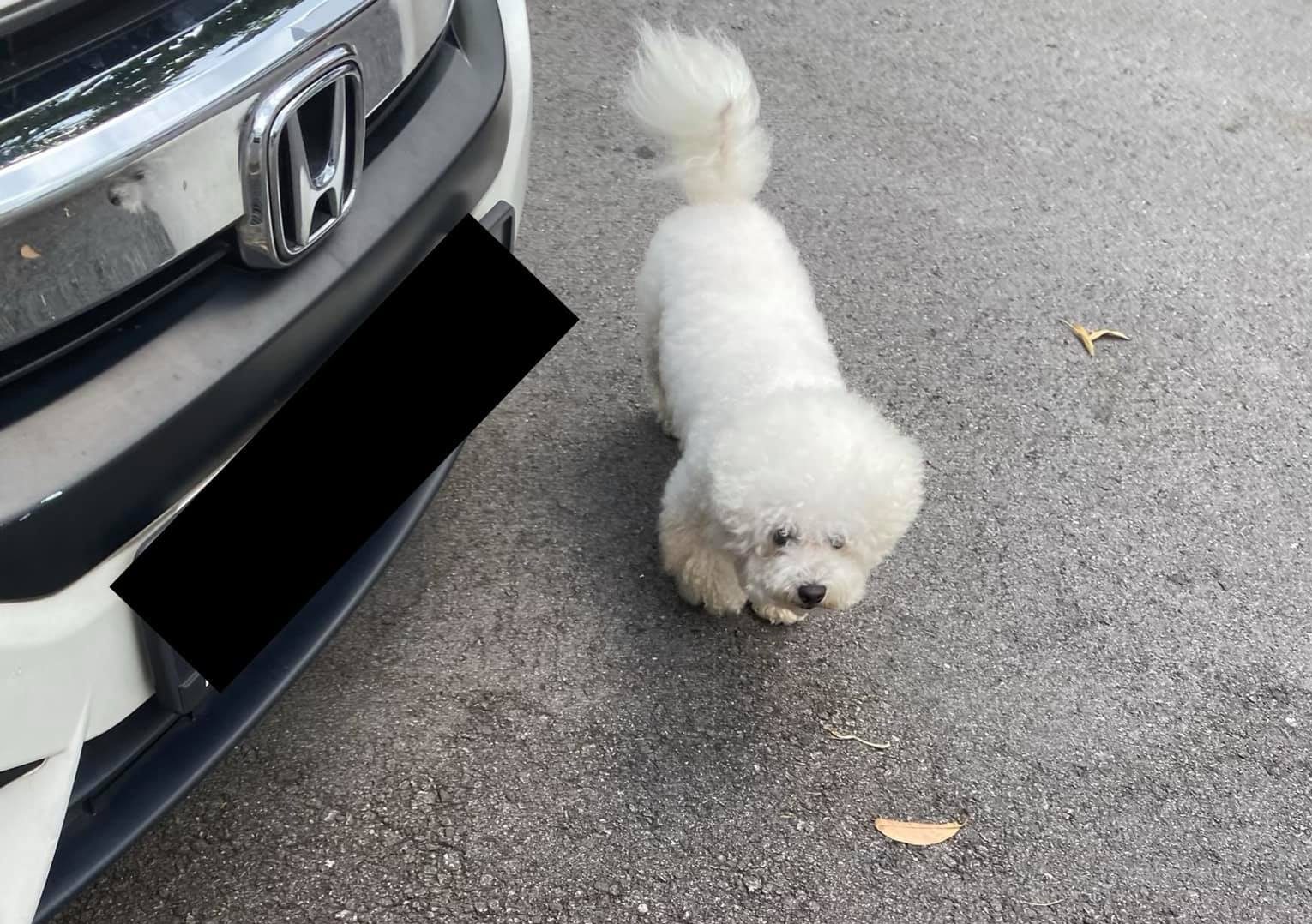 Fellow dog owner
Tan premised her lengthy Facebook post by identifying herself as a fellow dog owner in the Serangoon Gardens neighbourhood.
Her family owns a 10-year-old German Shepherd named Peter who was adopted from the Singapore Police K-9 unit in 2016.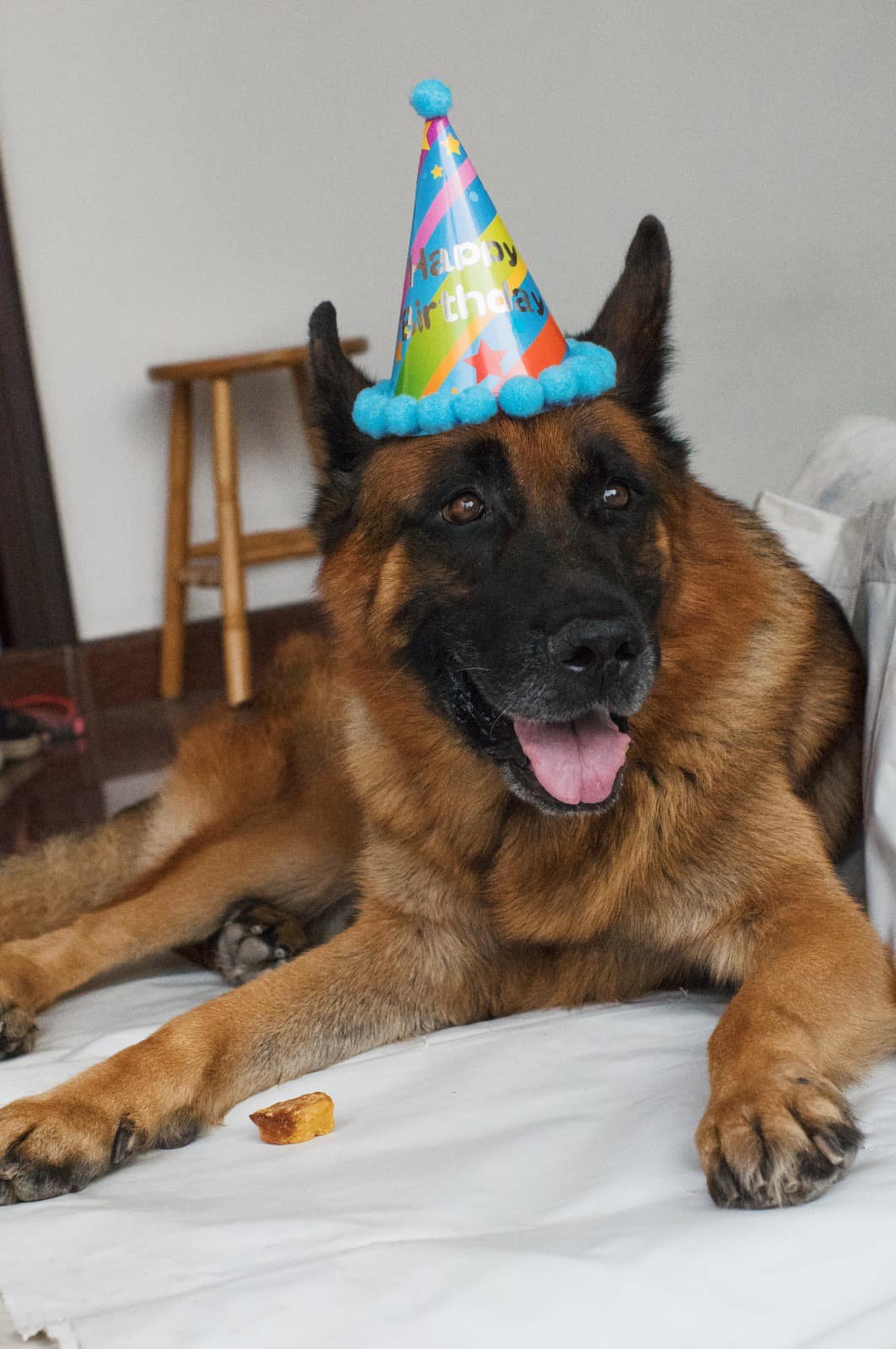 Prior to their adoption of Peter, he had worked as a show dog for police shows as he was unwilling to bite anyone, causing him to fail the bite test at the K-9 unit.
Tan claimed Peter's "mellow nature" is known in the neighbourhood and insisted that he had "not done anything to aggravate" or hurt her neighbour's Bichon Frise.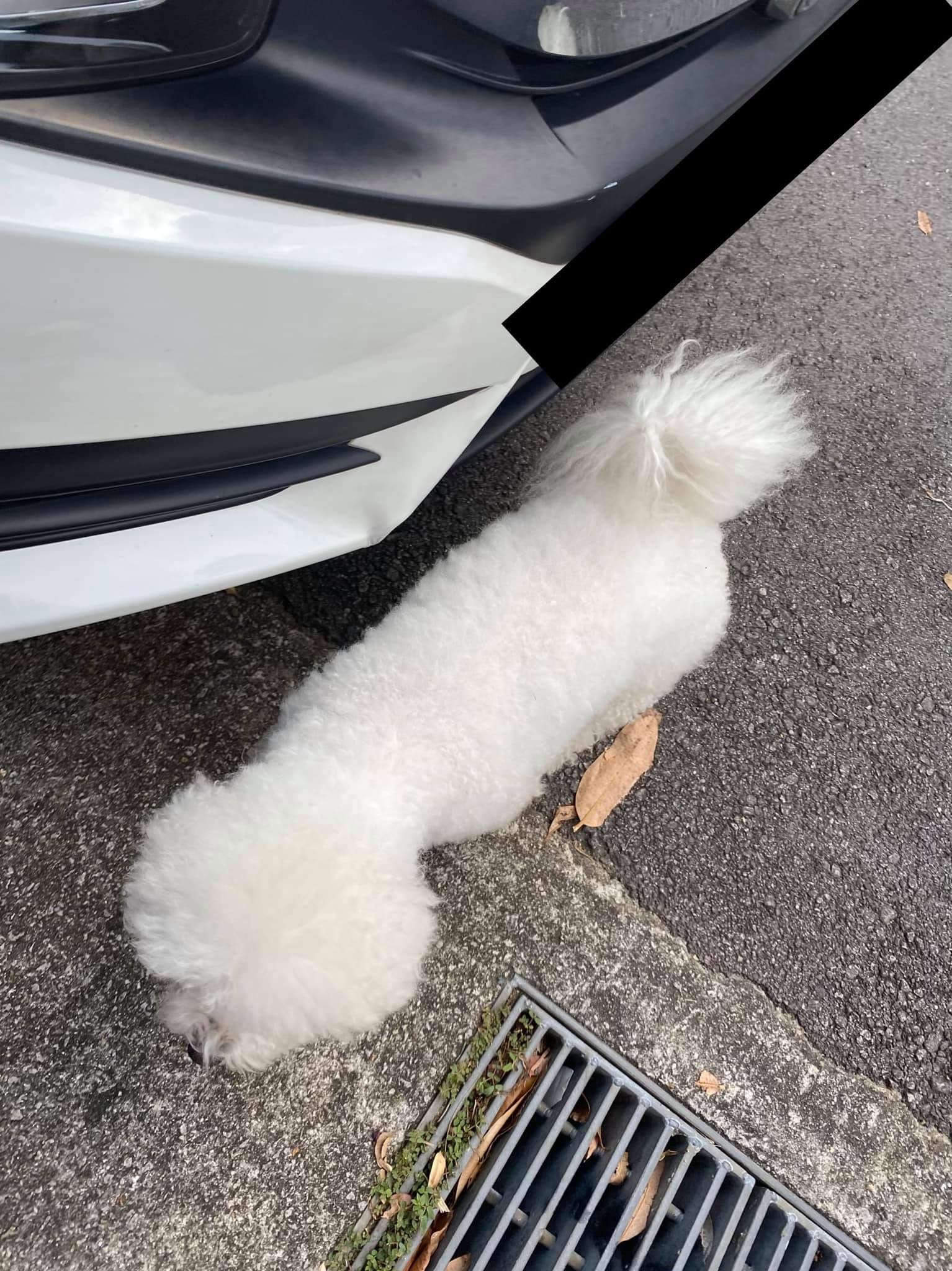 A former handler also attested to Peter's temperament:
Yet, he has become a target of the smaller dog's attacks "on several occasions".
Irresponsible handling of Bichon Frise
The Bichon Frise owner was accused of being careless with the way they keep the dog which has displayed aggression at Peter when unprovoked.
Tan wrote in her Facebook post that the Bichon Frise had run out and attacked Peter on four occasions after the side gate of the house was left ajar.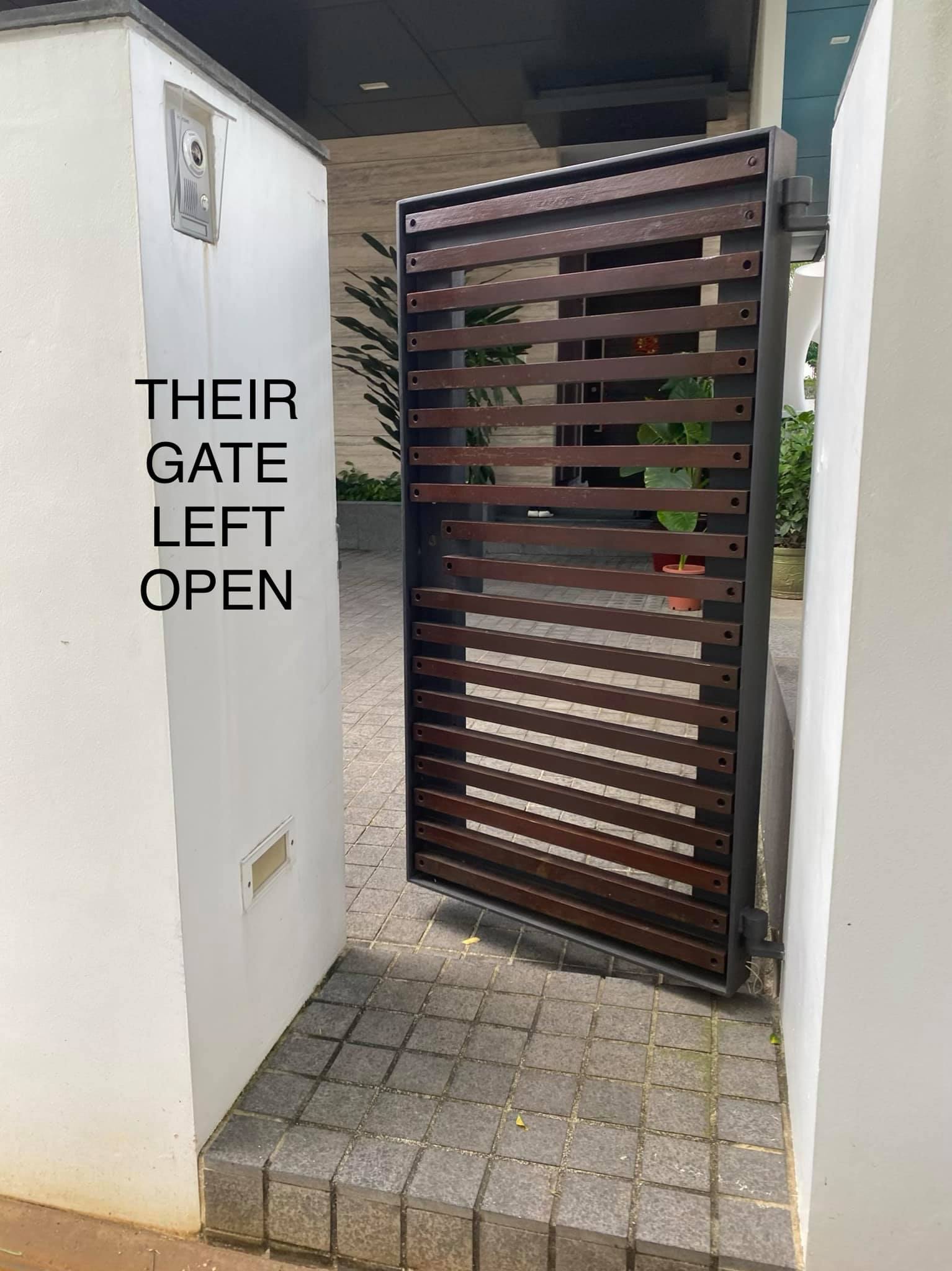 After these incidents, Tan said that the owner either responded with a "perfunctory apology" or became "very defensive".
However, the owner did not ensure her side-gate is fully secured to prevent such incidents from happening again, even though dogs have to be leashed or kept under control in public spaces by law, Tan added.
Videos shared by Tan on Facebook show the Bichon Frise barking incessantly and pacing along the house gate at the sight of Peter:
Tan also recalled two instances when the Bichon Frise managed to free itself from the leash as the helper was distracted while walking the dog.
When the Bichon Frise came charging at Peter, Tan or her 58-year-old mother would intervene by picking the dog up.
Peter, Tan, and her mother had all suffered bites from this Bichon Frise.
In Tan's post, she highlighted a few notable, recent incidents.
Bite wound that resulted in dog's surgery
One of these incidents involved sending Peter to the veterinarian for the first time after Peter's front right elbow was bitten by the Bichon Frise in February 2020.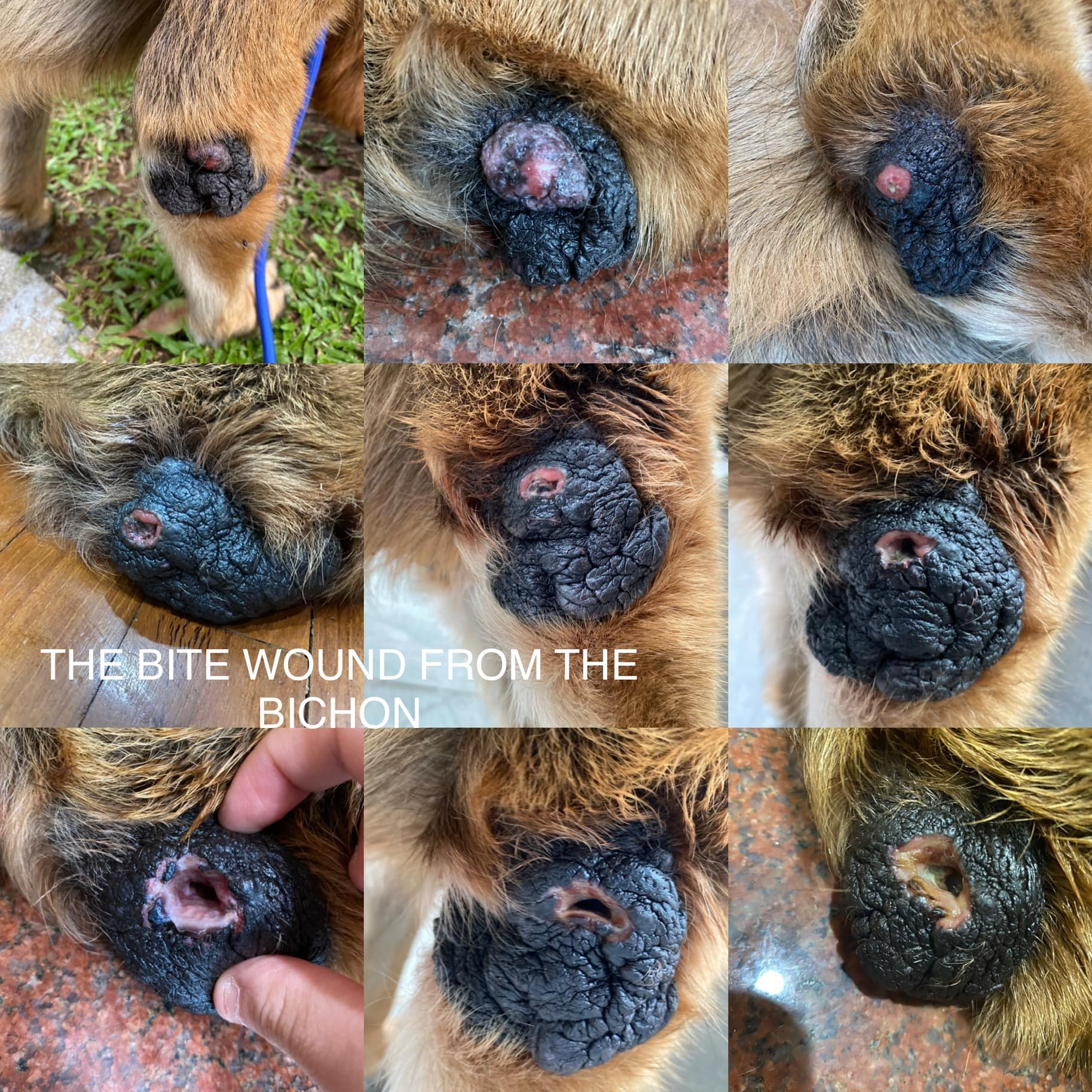 Tan said that the Bichon Frise's owner offered to bring Peter to see the vet that the Bichon Frise goes to for its wound.
However, the wound did not heal well and a year later Peter had to undergo a three-hour long surgery to close the open wound inflicted by the Bichon Frise, Tan said.
That said, the veterinarian attributed the slow and difficult healing process of Peter's wound to the 10-year-old dog's old age, according to Tan's mother.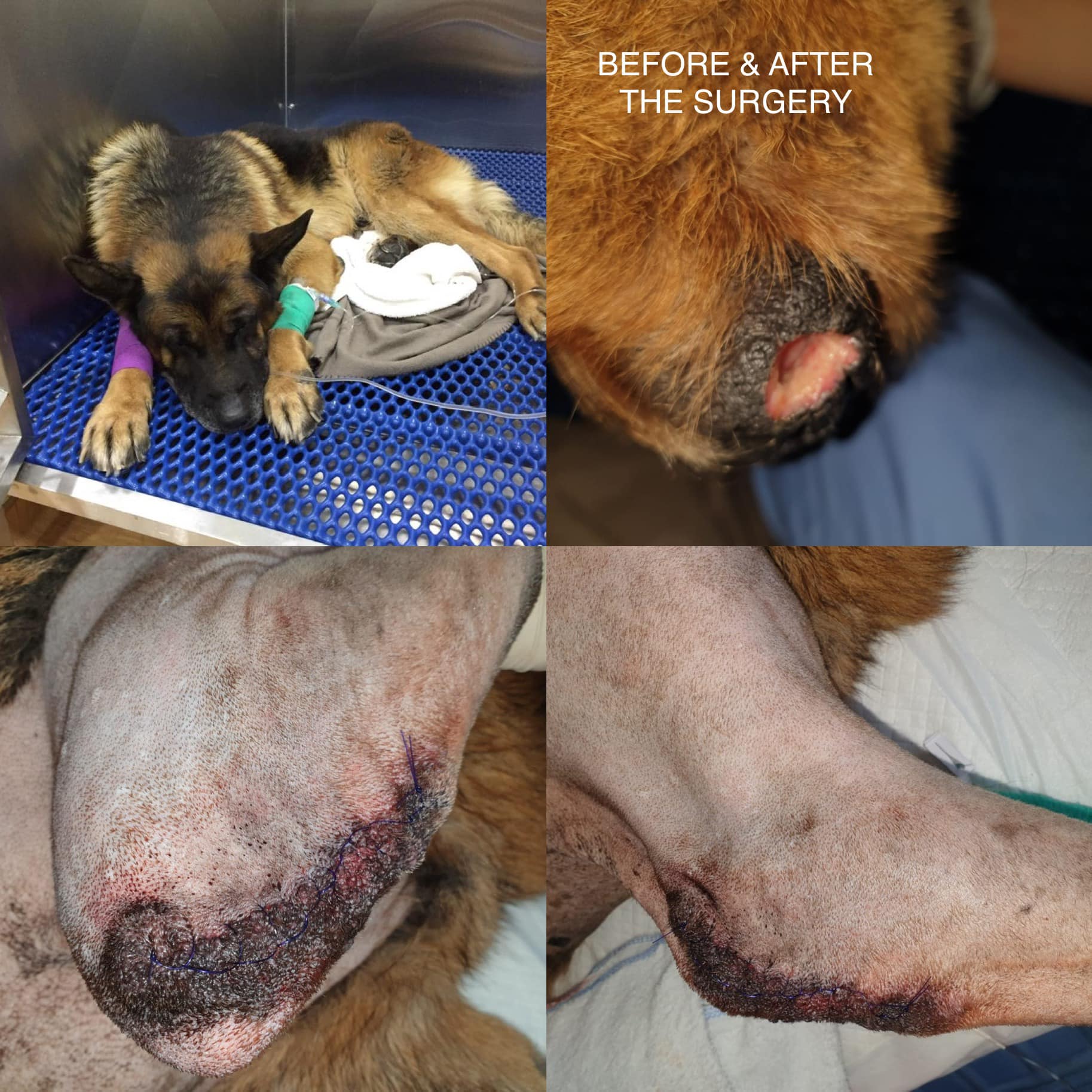 Although Peter survived the surgery and "is back to his old self", Tan observed that Peter walks with "a permanent limp" now.
Tan's family said that they footed the veterinary bills that accumulated to S$2,953.83 for all the visits leading to the surgery.
They informed the Bichon Frise's owner about it but the latter was not willing to pay for the bills, except for the very first consultation at the Bichon Frise's vet.
Injuries suffered by dog and owner
The attacks did not stop after Peter's year-long healing journey.
The Bichon Frise allegedly attacked Tan and Peter twice in the past two months on July 15 and Aug. 6, Tan said.
When Tan was walking Peter on Aug. 6, they were about 400 metres away from the Bichon Frise's house when the dog charged towards Peter.
Tan said that the dog targeted its bites at Peter's neck, abdomen, and tail. As Peter was muzzled in compliance with the law, he could only try to fend off the attack with his paw.
The dog also bit Tan's right forearm as Tan tried to protect Peter from the Bichon Frise.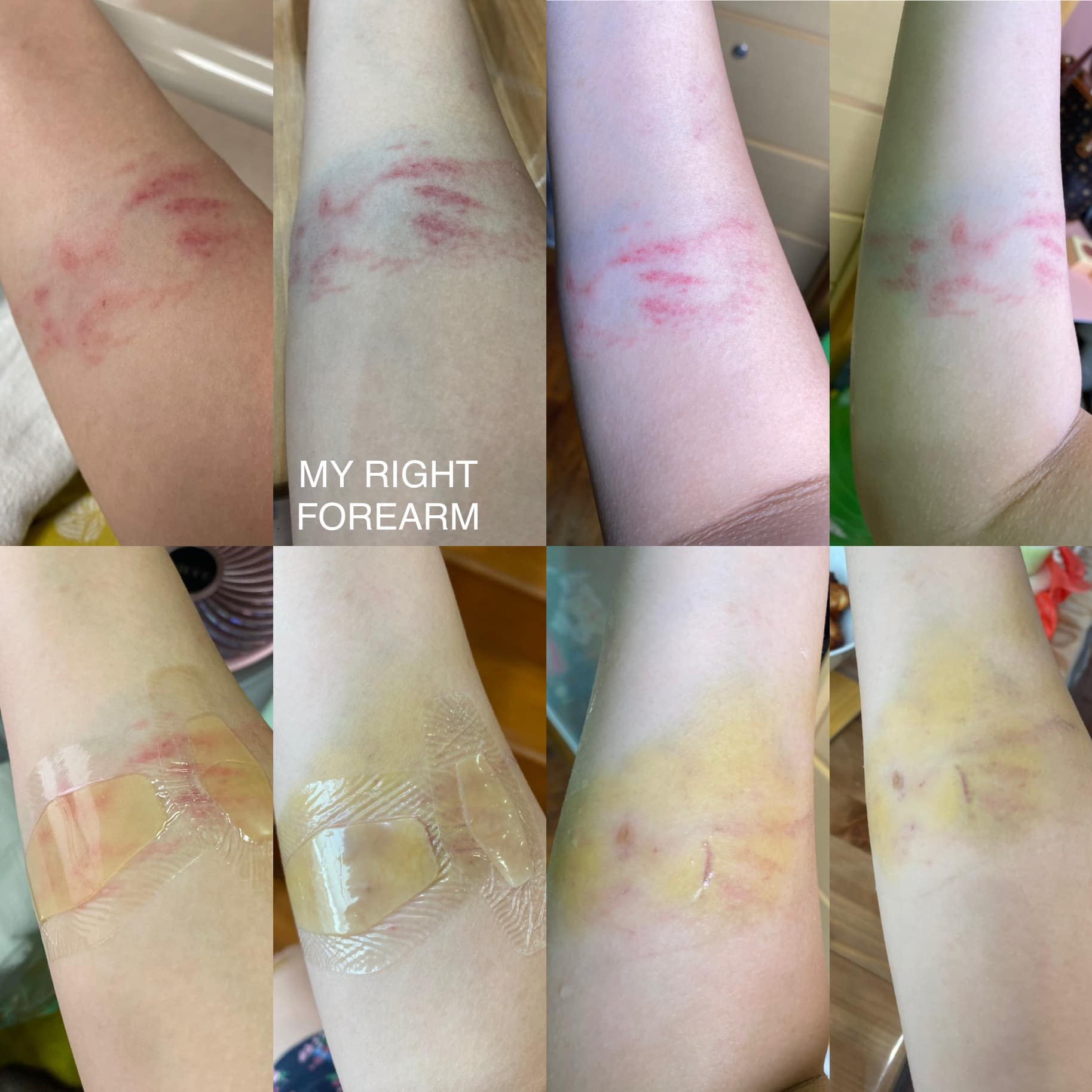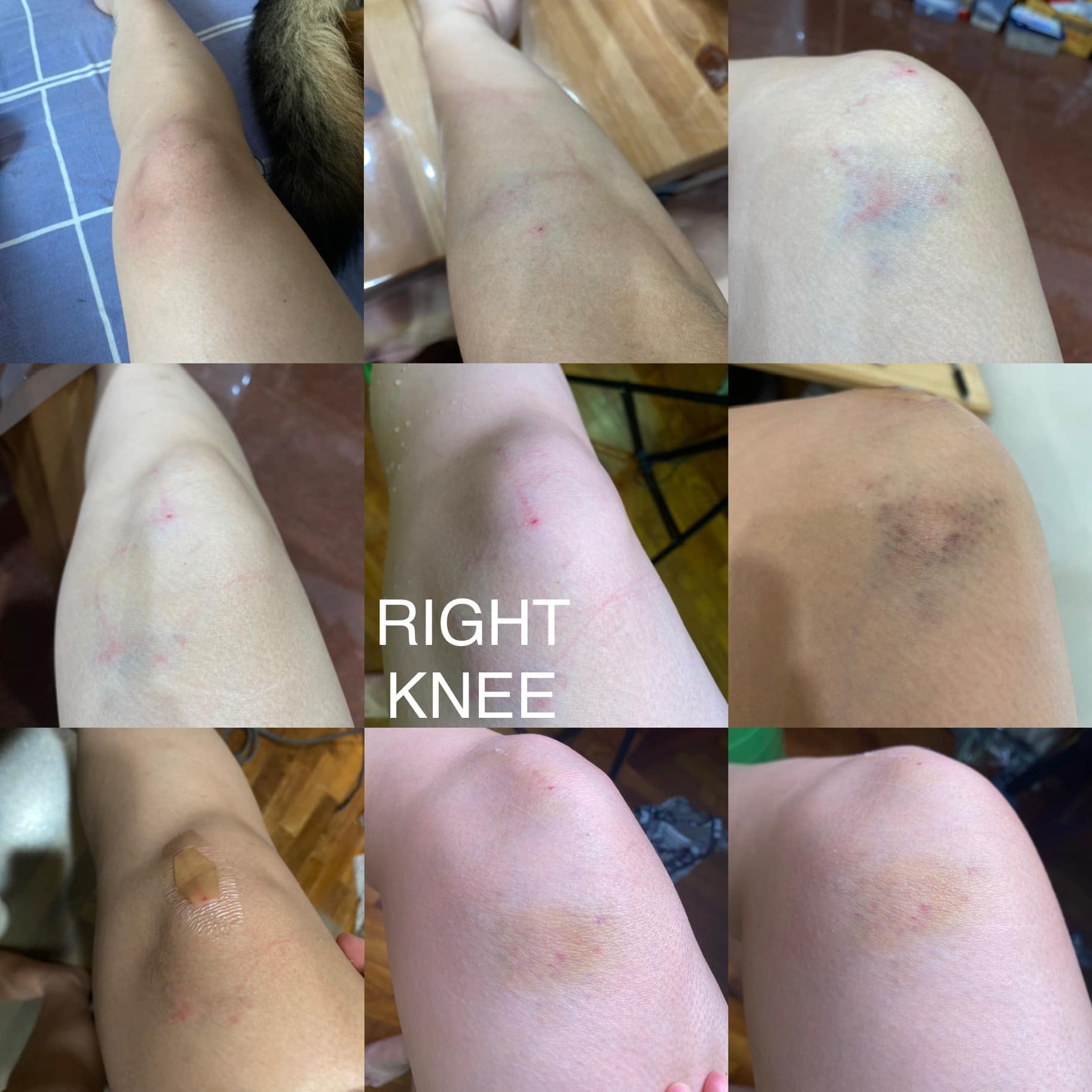 The Bichon Frise was later pulled away from Tan after two other residents rushed out to help.
Following that incident, Tan's mother called the police who sent for an ambulance, Tan wrote in her Facebook post.
While waiting for the ambulance, Tan said that the Bichon Frise's owner turned up at her doorstep and said she was unaware that her gate was open.
Tan said that the dog owner also insisted that her injuries were self-inflicted from a fall and were not caused by her dog.
Tan added that the owner claimed that the Bichon Frise "is only a small, tiny dog and cannot do much harm to a human."
However, the doctor at Sengkang General Hospital later confirmed that Tan's injuries were caused by dog bites and wrote it down in the medical report.
When asked if it's possible to avoid walking past the house with the Bichon Frise, Tan's mother replied that the said unit is three houses away and they would usually walk in a loop around the estate. While it is possible, it is not a long-term solution.
She reiterated that this is an act of negligence by the owner who has not been taking measures to ensure the Bichon Frise is kept inside the house.
Comparison with responsible neighbour
To further illustrate her point about the owner's irresponsible handling of their Bichon Frise, Tan shared her experience with another neighbour whose Singapore Special dog has been hostile towards Peter.
With responsible care takers who know how to manage their dog's temperament, this dog and Peter did not get into serious confrontation.
This said Singapore Special is around the "same height as Peter but of a larger build" and is generally timid around other dogs and people except Peter, Tan's mother told Mothership.
According to Tan, the Singapore Special "always growls at [Peter]" during walks. However, this particular neighbour ensures that their dog "is always leashed and kept under control when outside".
The neighbour or their helper who walks the dog will avoid escalating the situation by walking the dog away from Peter.
Tan recognised that they have "taken appropriate action to avoid any conflict" and have apologised for their dog's hostility that is "only directed at Peter".
When their dog is not around, this neighbour would express their affection to Peter.
Tan also noted that this neighbour securely latches the three gates of their house to prevent their dog from escaping and engaging in any conflict with other persons or animals outside, unlike the Bichon Frise's owner.
'Experiment' to find out the trigger
Tan said that they did not report the matter to the authorities when Peter was attacked the first few times as they assumed the Bichon Frise's owner would exercise more care in keeping it under control.
Tan first reported the incident in February 2020 to the Animal & Veterinary Service (AVS) cluster under NParks (National Parks Board) in hopes that the Bichon Frise could be better secured.
According to Tan, the AVS had paid a home visit to the Bichon Frise's owner but concluded that the Bichon Frise is not a threat as it is "friendly to humans".
As the dog did not attack a human, no further action was taken, this was the explanation from AVS back then, Tan said.
After Tan suffered injuries last week, she alerted AVS again with supporting documents.
The same officer came down on August 10 and asked to conduct an "experiment" to find out what triggered the Bichon Frise's aggression and whether it is targeted at Peter specifically.
Initially, Tan expressed her perplexity about the necessity of this "experiment" and questioned if the agency assumes small dogs are less likely to be a threat. She said in her post:
"If a German Shepherd were to attack a Bichon, I doubt AVS/NParks would arrange an "experiment" like this to see if the German Shepherd was aggressive. So why the double standards & treatment for larger / smaller dogs? The size does not matter, the level of viciousness does."
Nevertheless, the experiment was conducted on Aug. 13 afternoon.
In the videos uploaded on Peter's Instagram page, you can see that the Bichon Frise get agitated at the sight of Peter and started barking incessantly.
Peter did not respond to the Bichon Frise and continued walking calmly next to Tan's mother.
AVS has responded to Mothership's queries, you can read their statement in full here:
While Bichon Frise are not known to be an aggressive breed, they can show aggression out of fear.
Fear aggression is a possible trait from Bichon Frise as they can overreact by growling or biting to make up for their small physique.
In such scenarios, the owner should not condone such behaviours and have to train their Bichon Frise properly to adjust its temperament.
Any dogs assessed by AVS to be aggressive or potentially dangerous has to undergo basic obedience training by an accredited dog trainer and a copy of the course completion certificate must be submitted online within 10 weeks of dog licence application.
According to Section 8 of the Miscellaneous Offences (Public Order and Nuisance) Act, dog owners are liable to a fine not exceeding S$1,000 if the dog has a habit of running at persons, vehicles, or bicycles passing along a public road.
In addition, dog owners who do not leash and put their dogs under control in a public place or muzzle ferocious dogs in public are liable to a fine not exceeding S$5,000 under Section 9 of the same Act. The dog may be ordered to be put down by the court if it has bitten or attempted to bite any person.
Section 10 states that dog owners are liable to a fine of up to S$5,000 if their dog causes injury to another person and a compensation amount not exceeding S$2,000 that is payable to the person who suffered the injury. In addition, any proof of previous vicious tendencies in the dog, the owner's prior knowledge of such tendencies, and that the injury was caused by the owner's neglect is necessary for prosecution under this section.

Top images by Caterina Tan's Facebook post.
If you like what you read, follow us on Facebook, Instagram, Twitter and Telegram to get the latest updates.