Follow us on Telegram for the latest updates: https://t.me/mothershipsg
Keith Ho is someone who refuses to let his life be dictated by his circumstances.
At the young age of 12, he broke out of a court-sanctioned arrangement in which he had to live with his father, opting to stay with his mother instead.
Years later, he found that formal education wasn't the right path for him, and followed his passion to become an artist and business owner.
Today, Ho is a self-taught tattoo artist of two years. Early this year, he started Tempest Tattoo Studio, his own tattoo shop in Bras Basah.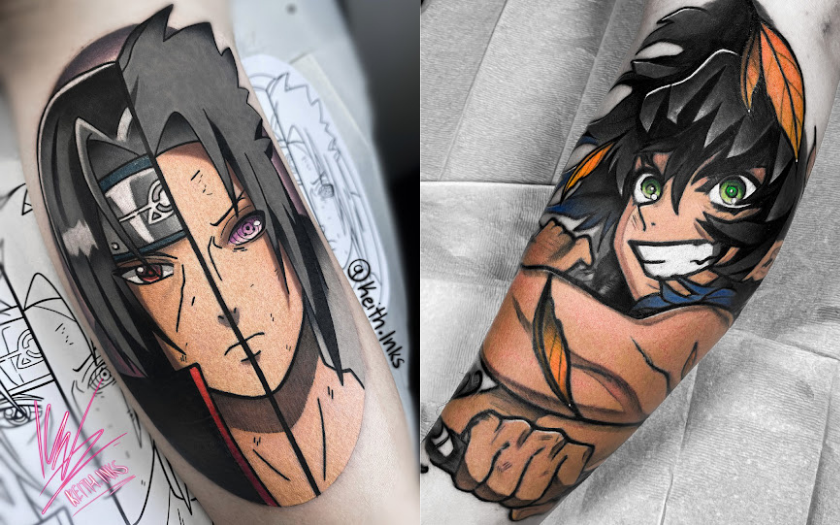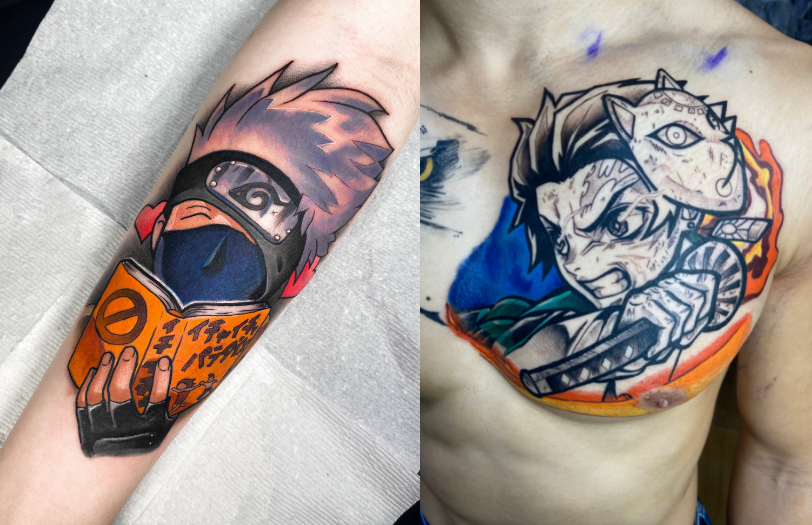 Moving out at 12
Ho's parents divorced when he was seven and both of them were granted joint custody of Ho.
He spent his time shuttling between the two, spending one week at his mother's and the next week with his father.
However, Ho's father was physically and mentally abusive and by time Ho was 12, he decided that he had enough of his father's explosive temper.
"I was still unfamiliar with making decisions for myself, But on that day, I told myself, I'm not going to tolerate any more physical and mental abuse. I'm going to leave, and I'm going to stay with my mom.

So I picked up all my sh*t, I left, and I never came back."
That, said Ho, was one of the first major decisions he made for himself, defining his mindset and propelling him to take charge of his own life at that young age.
Pulling himself up by his bootstraps as a teen
Ho's mother also lost her business when he was 12, which plunged the family of three (Ho, his mother, and his sister) into financial hardship.
She owed the bank hundreds of thousands of dollars, and resorted to working long hours as a Grab driver despite developing back, hip and bladder problems.
In addition, his sister was sickly and had to visit the hospital on a monthly basis.
Money was tight and the family was afraid that the bank might take away their possessions at anytime.
"So from then on, I worked my ass off," he said.
At 14, Ho opened a bank account, and worked 10 to 12 hours a day, picking up shifts at Pizza Hut and also worked in various jobs as a waiter, a salesperson and a bartender — all just to build up his own savings.
"From Secondary Two onwards, I was very afraid of even asking my mom for like S$10 to top up my EZ-link. So a lot of the times I don't go to school is also because, I don't want to spend money."
Finding solace in art and tattoos
There was another reason that Ho avoid school.
The physical and mental abuse which he suffered at the hands of his father caused him to develop post-traumatic stress disorder, and later, depression.
"Most people my age, if they were to skip school, they would be out hanging out with their friends. But I would spend up to three months alone in my house, in my room, not talking to anyone."
Alone at home, he found solace in art, reproducing anime scenes on his drawing blocks with acrylic colours. It wasn't long before he stumbled unto the craft of tattooing.
"It pushed me and gave me a reason to get out of my bed," he said. "It is the one thing that stuck with me, through all my personal life problems."
At 17, Ho and his friends, being self-professed "YP's" (i.e. young punks), wanted to get tattoos.
The high cost of getting inked did not deter him. Instead, it prompted him to get his own tattooing kit from a shop at Geylang Lorong 10.
"There were a lot of things I didn't know how to do — it didn't come to me that we needed gloves. I used gloves for food, the plastic kind, and I just tried my first tattoo on my friend.

It was a sh*tty scorpion tattoo on his leg. Surprisingly, it didn't turn out too bad."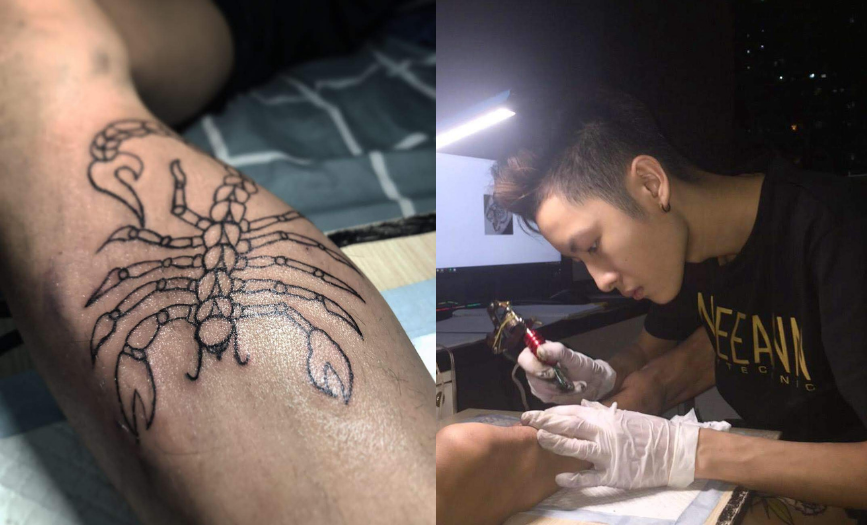 While Ho clearly had a talent for tattooing, he didn't think the hobby would last any longer than a few months. He roped his friends in with the promise of free tattoos and experimented on them with techniques which he learned online.
One buddy in particular was a "real life guinea pig" for Ho's practice.
He just let me try everything on him, because I think he feels like we brother, we steady, you know?

Without him, I don't think I would have gotten this far, because he really let me test out techniques and experiment with different inks and machines."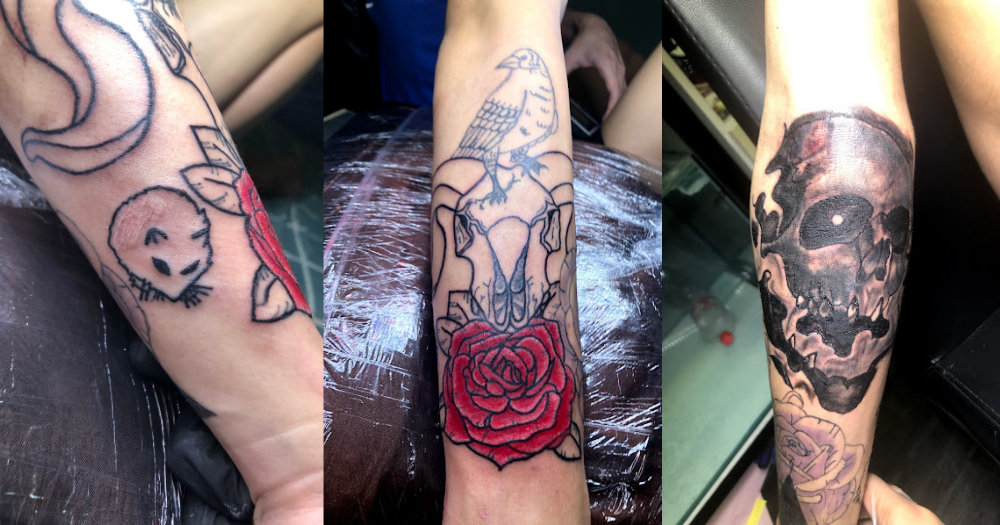 It wasn't long before Ho thought to combine his talent for reproducing anime and tattooing.
This first anime-style tattoo he did of Kakegurui — the titular character of a Japanese manga series — exploded on the internet, possibly because this style of tattooing was not as common then and anime was experiencing a surge in popularity.
Ho's piece went viral on Pinterest, and even reached tattoo pages in Brazil.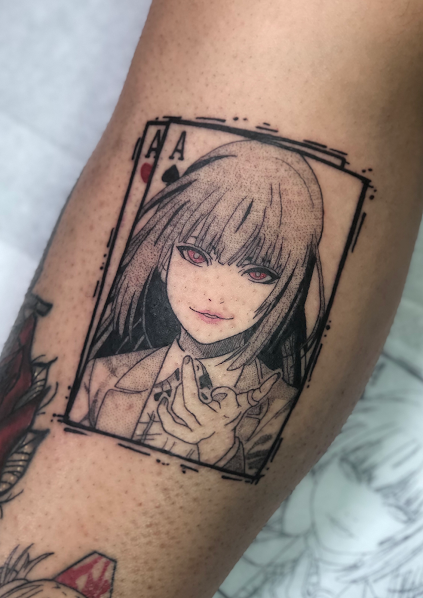 His Instagram page started gaining traction after that, and he decided to specialise in anime tattoos with bright and bold colours.
Today, he has a large following of almost 200,000 followers on TikTok and 16,000 followers on Instagram, where he found most of his first clients.
As Ho became more confident with his tattoos, he started to charge his clients, and eventually left his bartender job to focus on tattooing full-time.
Encouraged by the virality of his anime tattoos, he reinvested all the money he had saved and poured about S$13,000 into equipment and setting up a professional home studio in a spare room in 2019.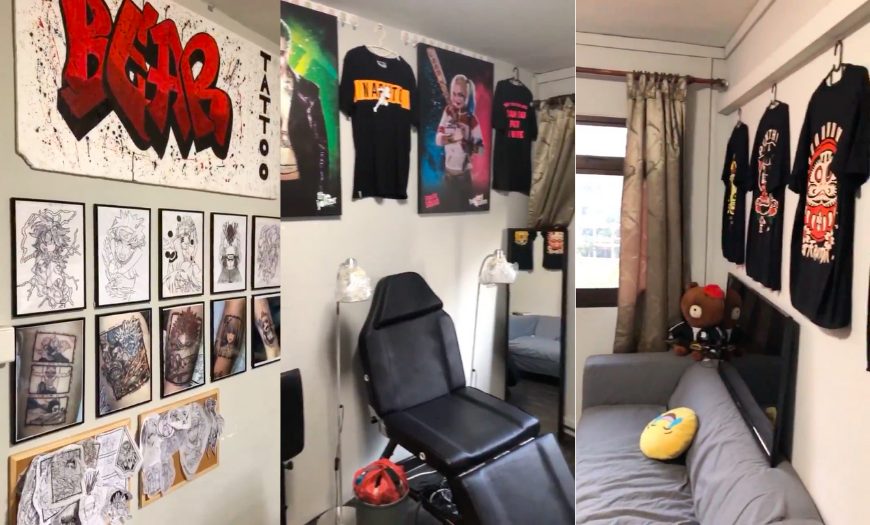 Ho's tattooing business boomed. It's easy to see why people are attracted to his tattoos. They're quirky, fun and brimming with artistic quality.
His personal favourite anime character? Jiraiya from Naruto, whom he sees as the father figure he never had.
Unlike the "young punk" which he proclaimed to be, Ho displays a level of business savviness, choosing to save his earnings from one and a half years of work (totalling about S$50,000) and reinvesting them into his business.
Speaking to Ho, it is clear that his fervour in pursuing his passion has carried him a long way.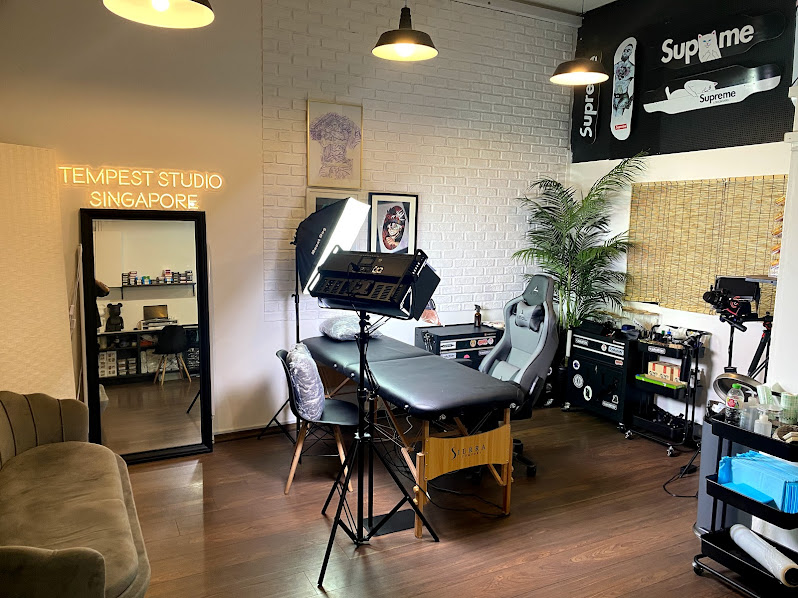 Similarly, he hopes that his story can be an inspiration, and motivate other young Singaporeans to chase their dreams.
"I think the most important thing for anybody — any young adult out there — it's just about finding your passion. No matter who you are, I'm sure if there is something you like to do, you can cope. Don't let other people or temptations sidetrack you. Just keep to your passion."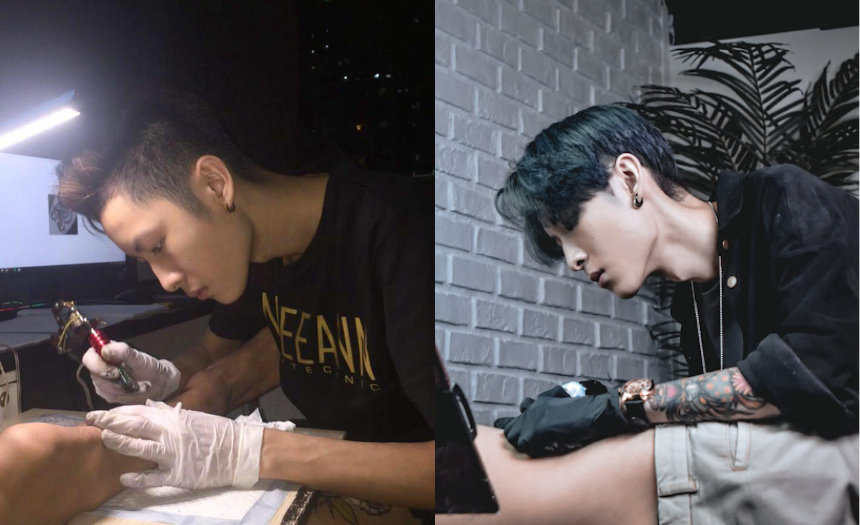 Top images courtesy of Keith Ho. Quotes were edited for clarity.

If you like what you read, follow us on Facebook, Instagram, Twitter and Telegram to get the latest updates.