PERSPECTIVE: In 2002, Wee Teck Young (also known as Hakim Young), a doctor by profession, headed to Quetta, Pakistan, to work with Afghan refugees as a volunteer.
He subsequently spent 16 years in Bamiyan and Kabul, Afghanistan, working as a public healthcare worker, a humanitarian worker and a peace-builder. There, he conducted education and health programmes, and supported young Afghan volunteers to establish an Afghan peace group to promote peace and various peace initiatives.
Wee only returned to Singapore at the start of the Covid-19 pandemic, but has continued to focus on his volunteer work with the Afghan group online.
Speaking to Mothership, he shares more about his time in Afghanistan, his experience with the Afghans he met, and the potential impact of the Taliban's return to power on the people he has worked with.
---
As told to Matthias Ang by Hakim Wee Teck Young
I worked with a Pakistani non-governmental organisation (NGO), which was doing humanitarian work among Afghan refugees in Quetta, through some doctors who were my classmates in medical school, and some local NGOs. I had the support of some Singaporean doctors, including some of my classmates in medical school.
At that time, there were two million Afghan refugees in Quetta.
Why work with Afghan refugees?
I felt that the Afghan refugee situation was an unfair and sad crisis.
We all live on the same planet but we have very disparate lives. I wanted to see if I could do something to bridge that disparity.
All human beings, I believe, want a fairer world, and that was my motivation: my love for a more equal humanity, and for people all over the world to enjoy decent lives.
The specific disparities that I had looked into were inequality, which leads to poverty, and corruption, which was and still is endemic in that region.
Settling into Afghanistan
After two and a half years in Quetta, I went to Bamiyan in Afghanistan, where I stayed for seven years in a village. Physically, I felt like I had not just been transferred from the city context of Singapore to a rural context but from a modern setting to a somewhat "medieval setting" as well.
There, I worked as a public health specialist with an international NGO, doing public health education and public heath programmes.
I learnt Dari (the Afghan dialect of Persian) by immersion because no other language was spoken there. I spoke to the villagers from day one, and they would teach me by conversing with me.
With time, I began to learn the alphabet, read, write and finally, dream in Dari. I later learnt Pashto (Afghanistan's second official language), after I moved to Kabul.
Life was very different compared to here. I couldn't believe that I, as a Singaporean urban kid, was living in the mountains in an Afghan village but, with the help of my Afghan friends and colleagues, I was able to adjust to life there.
As for funding, Singaporean doctors had initially pooled together a fund from which they supported my work and everyday expenses.
I only needed very basic expenses for food, water and shelter which was relatively cheaper in Pakistan and Afghanistan compared to Singapore.
I was not paid by the organisations that I worked with.
Over the years, funding has changed in various ways. In the most recent 10 years, the Afghan peace organisation I work with received funds from other peace groups around the world, as well as from some generous Singaporeans.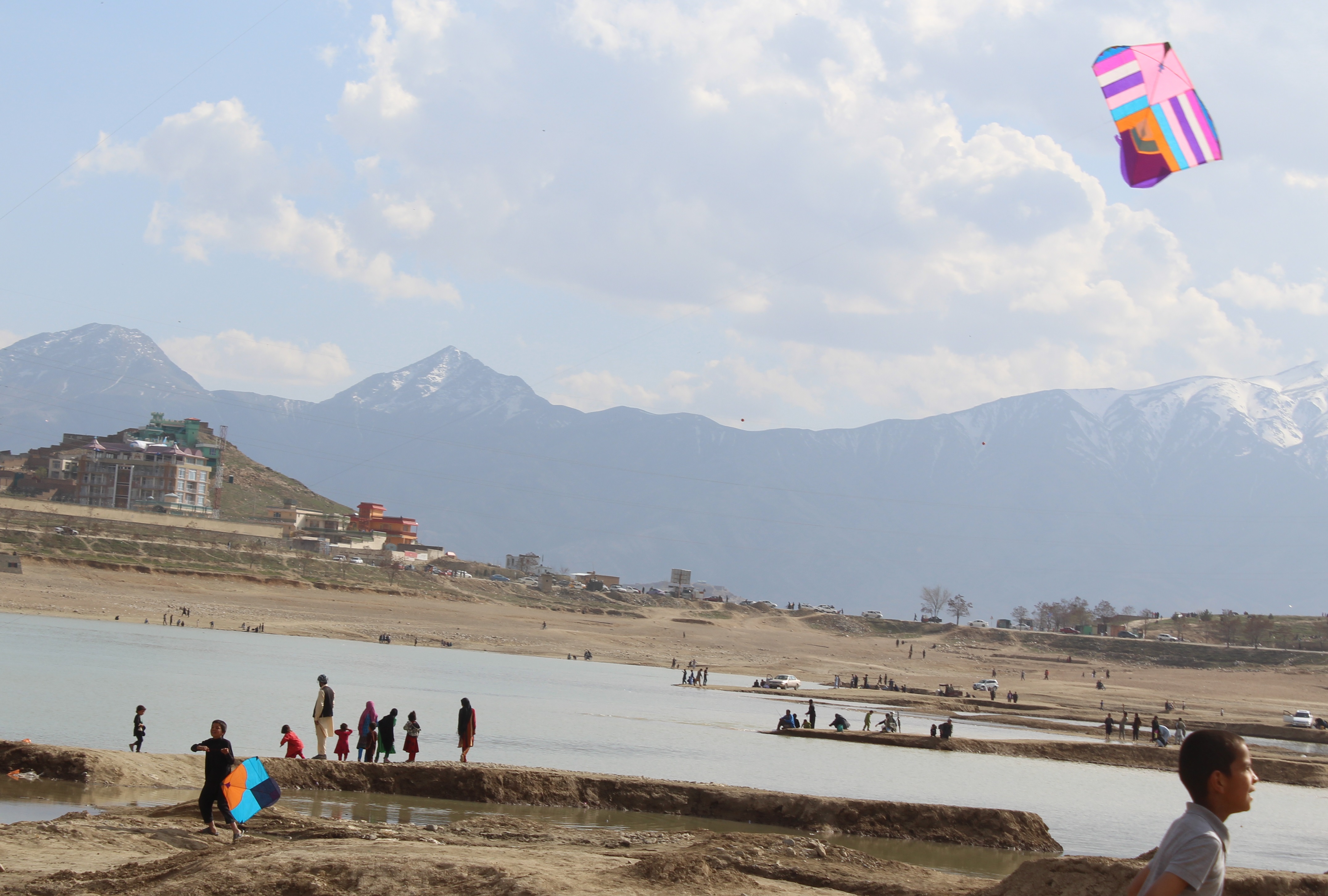 Meeting a 13-year-old illiterate Afghan who was punished at school
When I was in Bamiyan, I met Ariana (not his real name) when he was only 13 years old.
I was riding a Chinese-made imitation of a Honda motorbike when I saw Ariana at the side of a street.
He had a wooden board hung around his neck, which had cigarettes, pens and nail clippers that he was selling.
I braked my motorcycle and called out to him. He was friendly. Because his Afghan ethnic group has Asian features like us, I don't think he saw me as a foreigner.
I struck up a conversation with him in Dari and asked him what he was doing.
He told me he had stopped schooling and dropped out.
And I found out, not just in that one conversation by the road, but in many subsequent conversations that we had, that he was always hit by his teacher in school. He described many stories to me.
Ariana was told by his teacher, "You can't even read, you can't even write, you're just hopeless. And if you can't read or write, I will hit you."
Because he was punished frequently by his teacher, he was so frightened about going to school.
Became literate within a year of starting lessons with the volunteer group
During that first meeting with Ariana on the side of the road, I asked him if he was interested to work in a potato chips store that I had helped some Afghan youth start.
Initially, he did not want to as he felt that he could earn more by selling his wares on the road, but later, he started working at the potato chips store.
He also joined the peace activities that some Afghan youth were organizing. Though Ariana was illiterate, when the peace group moved to Kabul, he started Dari lessons with them, and within a year, he could already read and write!
The group helped him by telling him, "You don't have to worry, none of us are going to hit you," and he blossomed.
In the peace group, Ariana went from being a street kid to running a school for 100 other street kids. He eventually managed to enroll as an agricultural undergraduate at Kabul University! How amazing!
Just over a year ago, he got married and he has a little daughter. I feel so privileged that he also considers me as a part of his Afghan family.
Afghan civilians are caught in the conflict between the Taliban and the U.S.-NATO coalition
As a villager, Ariana understands well the unfortunate tragedy in the past 20 years of the U.S.-NATO coalition's "war against terror": Afghan villagers get caught in the cross-fire.
When the Taliban or Al-Qaeda come to a village, they are armed and they threaten the Afghan villager, who is likely a farmer.
The Afghan villager submits to the group to survive. If I were there, I would submit too, if not, I could be shot and killed.
So some Afghans may join out of self-preservation and many other reasons, not because they subscribe to the Taliban or Al-Qaeda's ideology. 
When such militia groups arrive at and control the village, the U.S.-NATO coalition identifies the village as a potential target, simply because of the Taliban's presence, even though the villagers do not support the Taliban's ideology.
And so the coalition may come to the village, and they could decide to attack or bomb it. In wars, most people who are killed are civilians.
These casualties are the product of a binary, absolutist worldview, of one party perceiving themselves as the correct and good guys and the other party as the wrong and bad guys. Both the U.S. and the Taliban subscribe to this simplistic binary view, seeing each other as the "evil" party.
In the end, it is the Afghan civilians who are caught in the middle of their clash.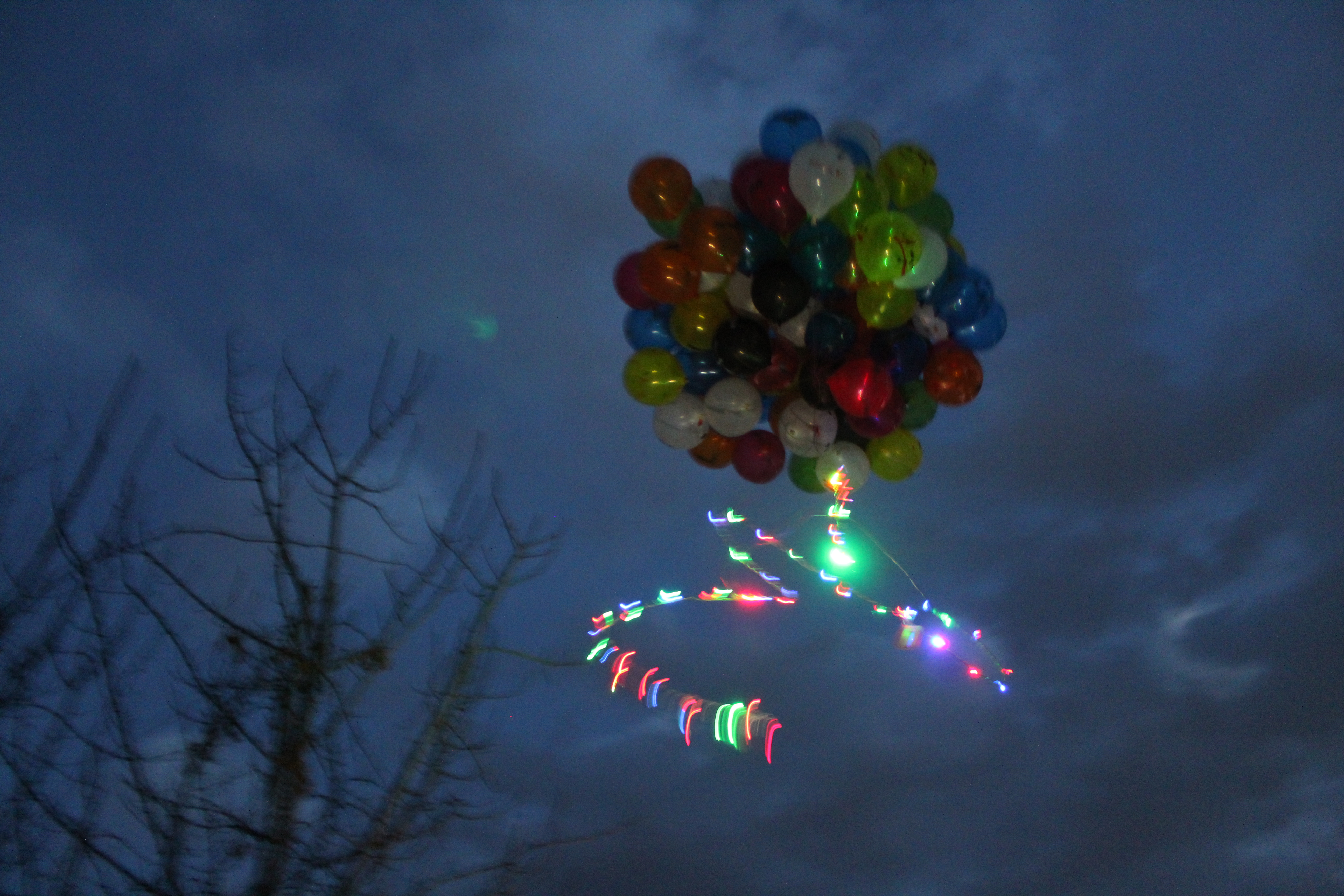 Planning for the worst-case scenario
Even before the fall of Kabul, the Afghan peace group had begun to make plans to provide support for food, water and safe shelter, especially in the worst-case scenario of worsening security and war.
And thankfully, international peace partners managed to send and distribute some support for these three needs of food, water and safe shelter before the fall of Kabul on August 15.
On August 15, all of the banks have closed in Kabul. So, there was a 10-day period in which some Afghans would not have had enough cash for their daily needs.
It's a little stressful for me now every day, because I'm anxious about how to make sure those contingency plans work, to support Ariana and other Afghans, and to ensure they are safe, and have enough food and water.
For those that have or will become refugees, we have been looking at ways to send help through organisations working with refugees in either Pakistan or Iran, the two main countries hosting Afghan refugees.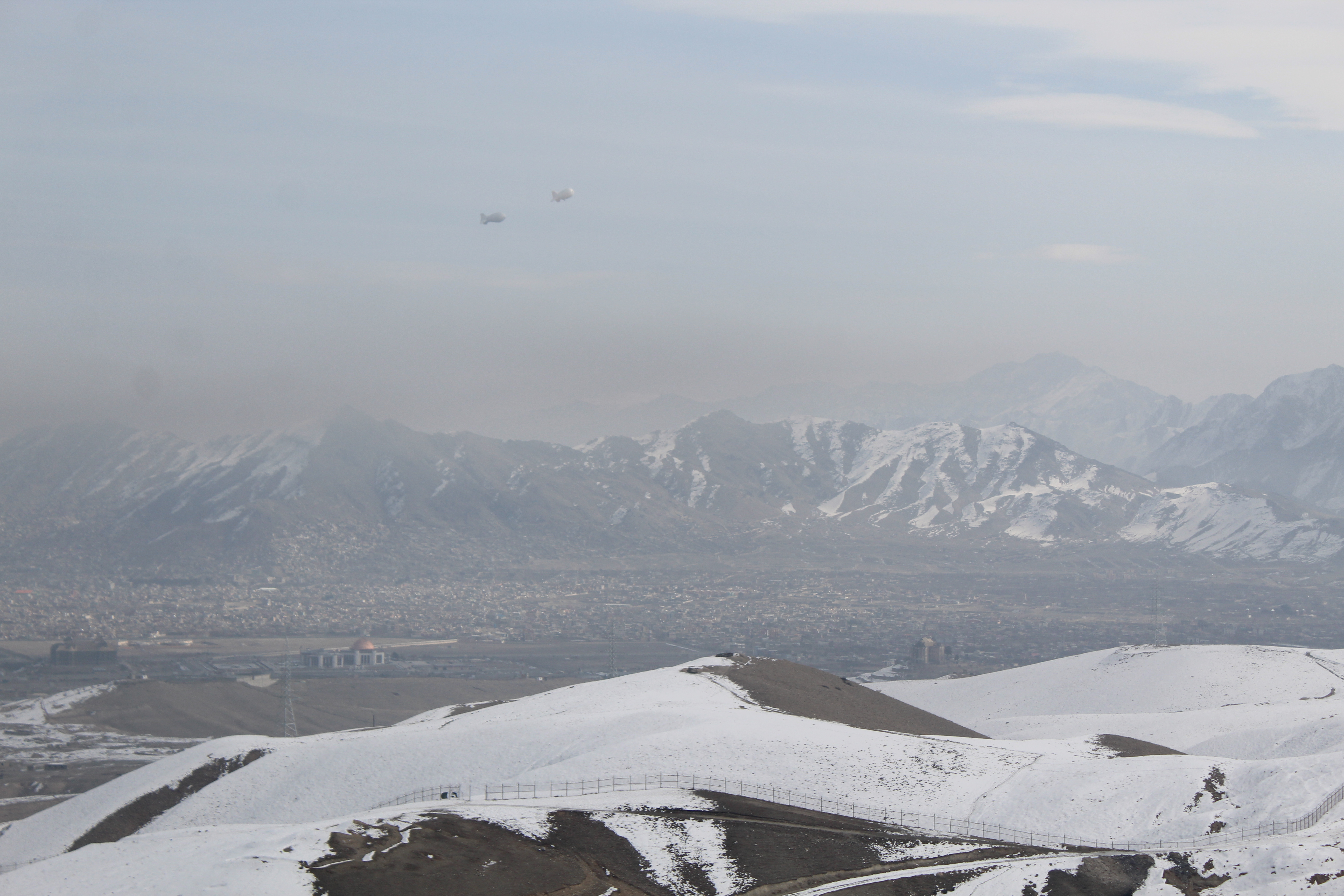 What happened to Ariana?
When I spoke with Ariana on the night of Aug. 25, he was very, very fearful and very worried for his daughter.
He was trying to decide whether to leave for Pakistan as a refugee. And the window of opportunity that he thought he had left was before Aug. 31, the date the Taliban have told the U.S. is the last day for the U.S. to remain in the country.
Ariana's fear is that all the borders will eventually be closed. So he needs to decide today, maybe tomorrow, before Aug. 31.
I'm in touch with him and feel nervous about the situation.
How can Singaporeans help Afghans?
Singaporeans can help Afghans with food, water and shelter through programmes such as UNHCR and the UN World Food Programme.
Taking care of my own emotional health is crucial to helping Afghans
For all Afghans, this past month has been a build-up of 40 years of trauma, resulting in maximal levels of fear; which you can see through what has been happening at Kabul airport.
When I receive a phone call from one of the Afghan volunteers in Kabul, they may be panicking, they are worried, some are almost paralysed with fear, and that fear can transfer to me across thousands of miles.
Hence, emotional self-care on a daily basis is essential so that I can help both myself, as well the Afghans.
Part of my self-care includes deep breathing to manage stress, especially in the wake of a phone call from Kabul, or before I make a call to one of my Afghan friends.
When I was in Afghanistan, there were times when I was broken emotionally -- with trauma and the high levels of stress, fear, sorrow and anger that people in war zones experience.
It showed me that my emotional health was not very well-developed, so I have been studying everything I can about the science of emotions to better understand and practice care for emotional health.
If we don't brush our teeth, we will get toothaches and cavities which are very painful. Likewise for our emotions, if we don't take care of them daily, we will have great emotional pain and trauma and it will make us sick.
It's very important, especially in a war zone such as Afghanistan.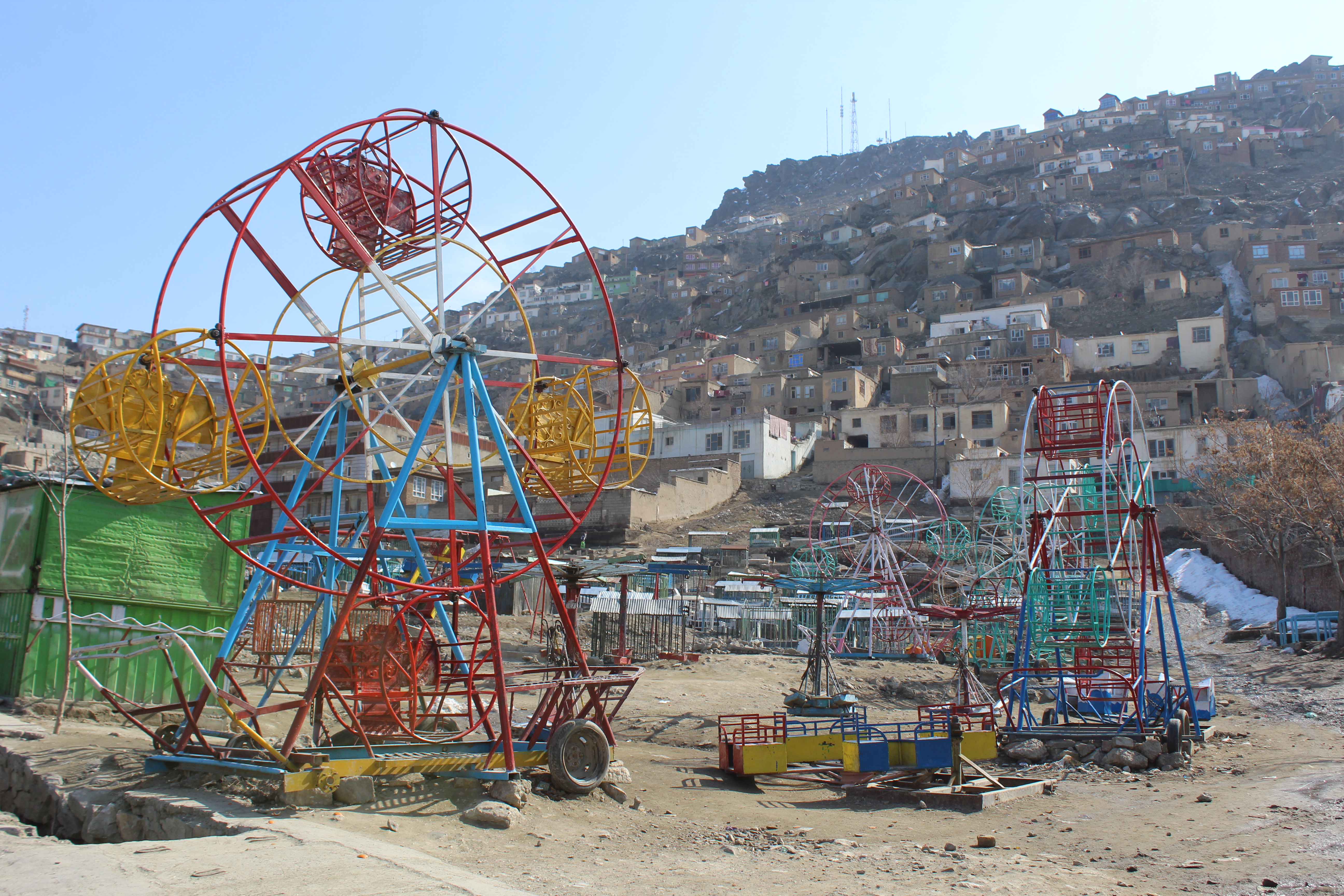 Top photos courtesy of Hakim Wee Teck Young
If you like what you read, follow us on Facebook, Instagram, Twitter and Telegram to get the latest updates.